Class of 2006
Jun, 2022
Jenna Grace Sciuto, an associate professor of English at the Massachusetts College of Liberal Arts, published her first book, Policing Intimacy: Law, Sexuality, and the Color Line in Twentieth-Century Hemispheric American Literature, in 2021 with the University Press of Mississippi. The book traces connections between the U.S. South and the Global South, analyzing literary depictions of sexual control of the color line across Mississippi, Louisiana, Haiti, and the Dominican Republic.
Jun, 2022
Laura Martin, professor of environmental studies at Williams College, published Wild by Design: The Rise of Ecological Restoration (Harvard University Press), which argues that wild nature is created rather than found. Find her work at ljanemartin.com.
Jun, 2022
Clare Frost writes: "As a producer, I've just completed my first feature film, The Sisters Karras. It's my great ambition to have it screened at a film festival near you, yes YOU, this year. Many of our earliest investors were friends from Brown. Stay tuned. I founded my independent film company, SK Deli Market Productions, with writer/director/coproducer Micah Stathis in 2020. We've also released a short film, Zero, a contemporary homage to Chris Marker's La Jetée, re-imagined from the perspective of a woman. A second feature is in development. As an actor, catch me as a young Agatha Christie in Netflix's upcoming Midnight at the Pera Palace."
Jan, 2022
Christopher M. Elias published his first book, Gossip Men: J. Edgar Hoover, Joe McCarthy, Roy Cohn, and the Politics of Insinuation, in the spring of 2021. He currently serves as assistant professor of history at the American University in Cairo.
Nov, 2021
Fresh Ink for Nov–Dec 2021
Books by Adam Stern '06, Katie Crouch '95, and Jeff Shesol '91
Read More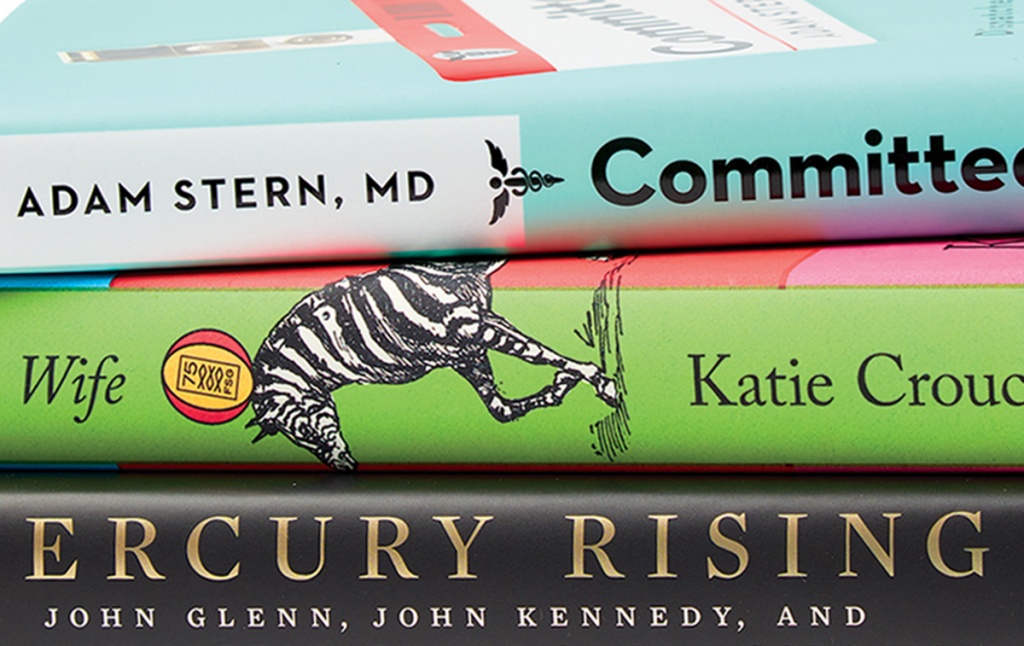 Aug, 2021
Adam Stern published his memoir Committed: Dispatches from a Psychiatrist in Training with Houghton Mifflin Harcourt. It is his story of training as a psychiatry resident and pulling back the curtain on the intense, emotionally challenging lessons he learned about the human condition, overcoming imposter syndrome, and learning about love and loss.
Aug, 2021
Jessica Pesce and Daniel Ullucci '04 AM, '09 PhD announce the June 22, 2020, birth of their son Antonio Julian Pesce Ullucci in Cambridge, Mass. Jessica writes: "He has been wearing lots of Brown gear and enjoying being a quarantine baby."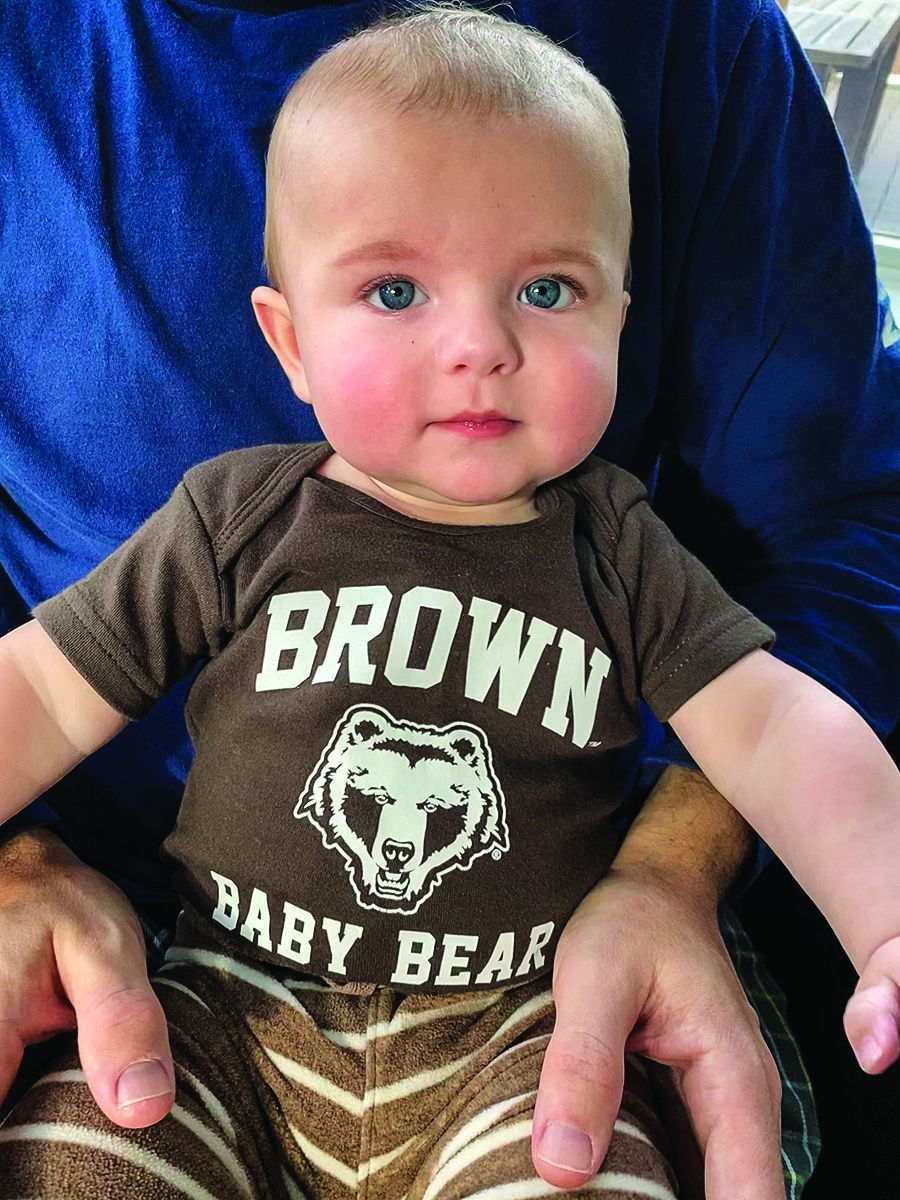 Aug, 2021
Ted Lee writes: "I spent the winter at South Pole Station, where I managed the medical clinic. It's currently -95°F, dark all day, and the auroras are beautiful."
Aug, 2021
Clare L. Frost launched a post-production campaign for her production company's feature film The Sisters Karras on Kickstarter. The film is about two estranged half-sisters who meet for the first time at the reading of their father's will. There, they learn they have inherited a rare, antique textile—a family heirloom worth a lot of money—but that they have to share it with each other and their father's old friend Marco, a man they've never met. The film's Kickstarter page reached its $50,000 goal.
Jun, 2021
Jen Silverman published her debut novel We Play Ourselves (Random House). The book is about a New York City based playwright who suffers a humiliating public scandal and goes to Los Angeles to reinvent herself; she starts work with an ambitious yet monstrous filmmaker on a documentary about a group of young girls in an all-girl fight club.
Jun, 2021
Lessons from the Arab Spring
The uprisings that overtook the Arab world 10 years ago sparked a wealth of new scholarship.
Read More
Apr, 2021
Karina Ikezoe and Ibrahim Diane '06 celebrated a Brown family Thanksgiving with their newest addition, Kenzo Mori Ikezoe Diane, born Sept. 8. Uncle Paolo Ikezoe '07 and Karina and Paolo's dad, Ikezoe Yoshikazu, were also present.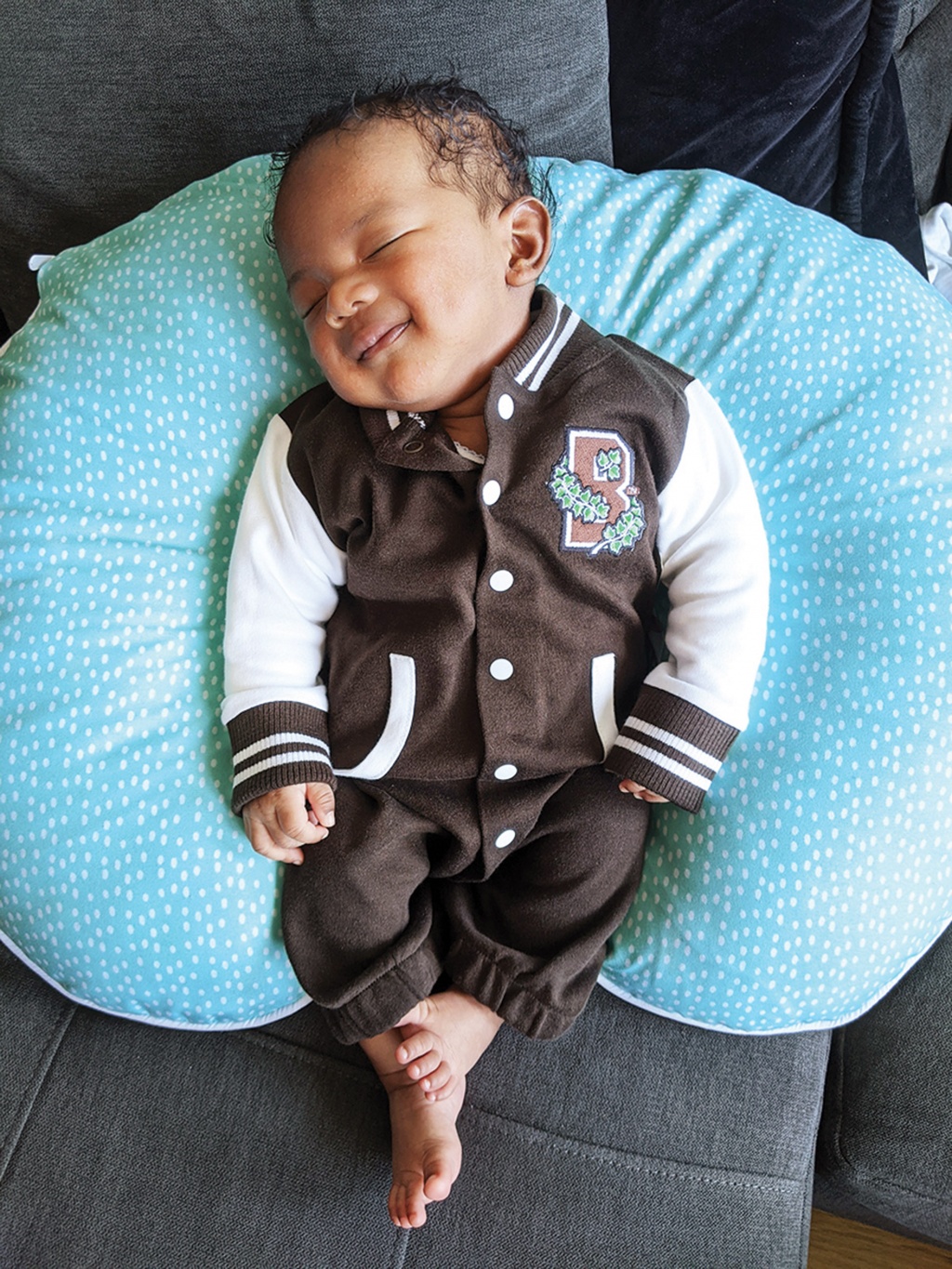 Apr, 2021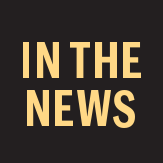 At press time, these alums were appointed or awaiting appointment to the Biden administration: Jennifer Daskal '94, deputy general counsel (cyber & technology), Department of Homeland Security; Elisabeth Donahue '86, chief of staff, Council of Economic Advisers; Marc Etkind '87, associate administrator for communications, NASA; Ruby Goldberg '17, special assistant, Office of Land and Emergency Management, Environmental Protection Agency; Suzanne Goldberg '85, deputy assistant secretary for strategic operation, U.S. Dept. of Education ; Roberta Jacobson '82, coordinator, U.S. Southern Border, National Security Council; Jennifer Klein '87, cochair, White House Gender Policy Council; Daniel Kohl '87, director of government relations, AmeriCorps; Letise Houser LaFeir '00, senior advisor, NOAA, U.S. Dept. of Commerce ; Emma Leheny '92, principal deputy general council, U.S. Dept. of Education; Suzan Davidson LeVine '93, interim political head, Employment and Training Administration, U.S. Dept. of Labor; Sean Manning '18, press assistant, Office of the Secretary, U.S. Dept. of Commerce ; Ben Miller '07, senior advisor to the chief of staff, U.S. Dept. of Education; Melanie Nakagawa '02, senior director, climate and energy, National Security Council; Victoria Nuland '83, undersecretary of state for political affairs, State Dept.; Daniel Parnes '10, special assistant to the ASD for energy environment & installations, Office of the Secretary of Defense; Tanya Sehgal '06, special advisor and senior counsel, U.S. Dept. of Personnel Management; Stefanie Tompkins '93 ScM, '97 PhD, director, Defense Advanced Research Projects Agency; Christina Tsafoulias '04, supervisory congressional liaison specialist, Bureau for Legislative and Public Affairs, USAID; Janet Yellen '67, Secretary of the Treasury; Todd Zabatkin '10 MPP, deputy director for research (White House Communications Dept.) ; and Maria Zuber '83 ScM, '86 PhD, cochair, President Biden's Council of Advisors on Science and Technology.
Mar, 2021
Fresh Ink
Books by Kermit Pattison '90, Brian Christian '06, and Rob Feinstein '81
Read More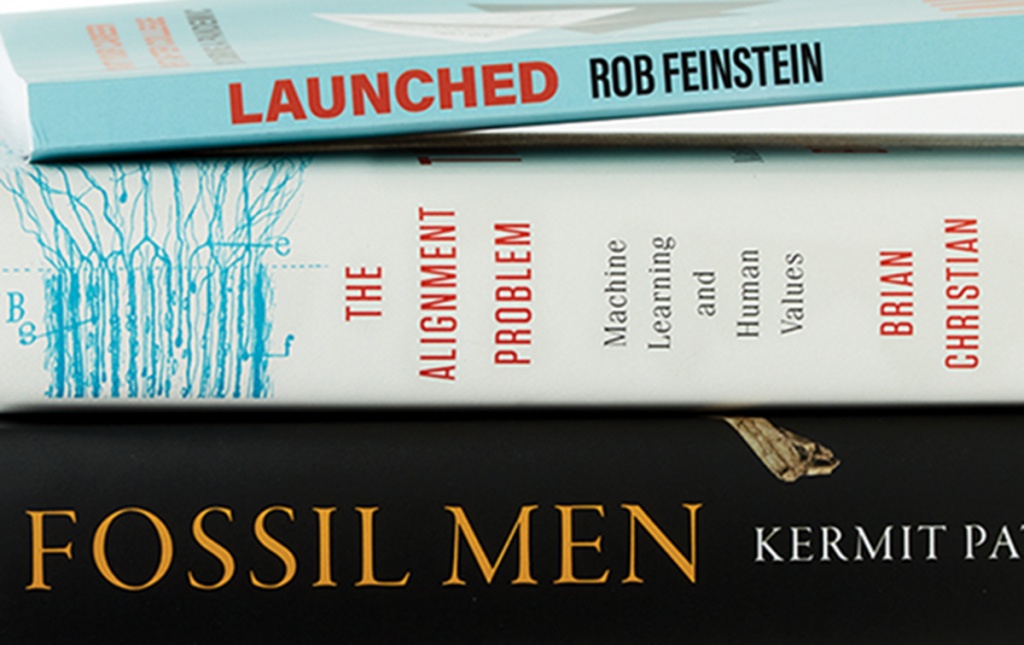 Jan, 2021
Michael Littman '96 PhD (see Brian Christian '06).
Jan, 2021
Brian Christian published The Alignment Problem: Machine Learning and Human Values. In addition to being rooted in Christian's computer science and philosophy backgrounds from Brown, the book also features the research of Brown computer science Professor Michael Littman '96 PhD.
Jan, 2021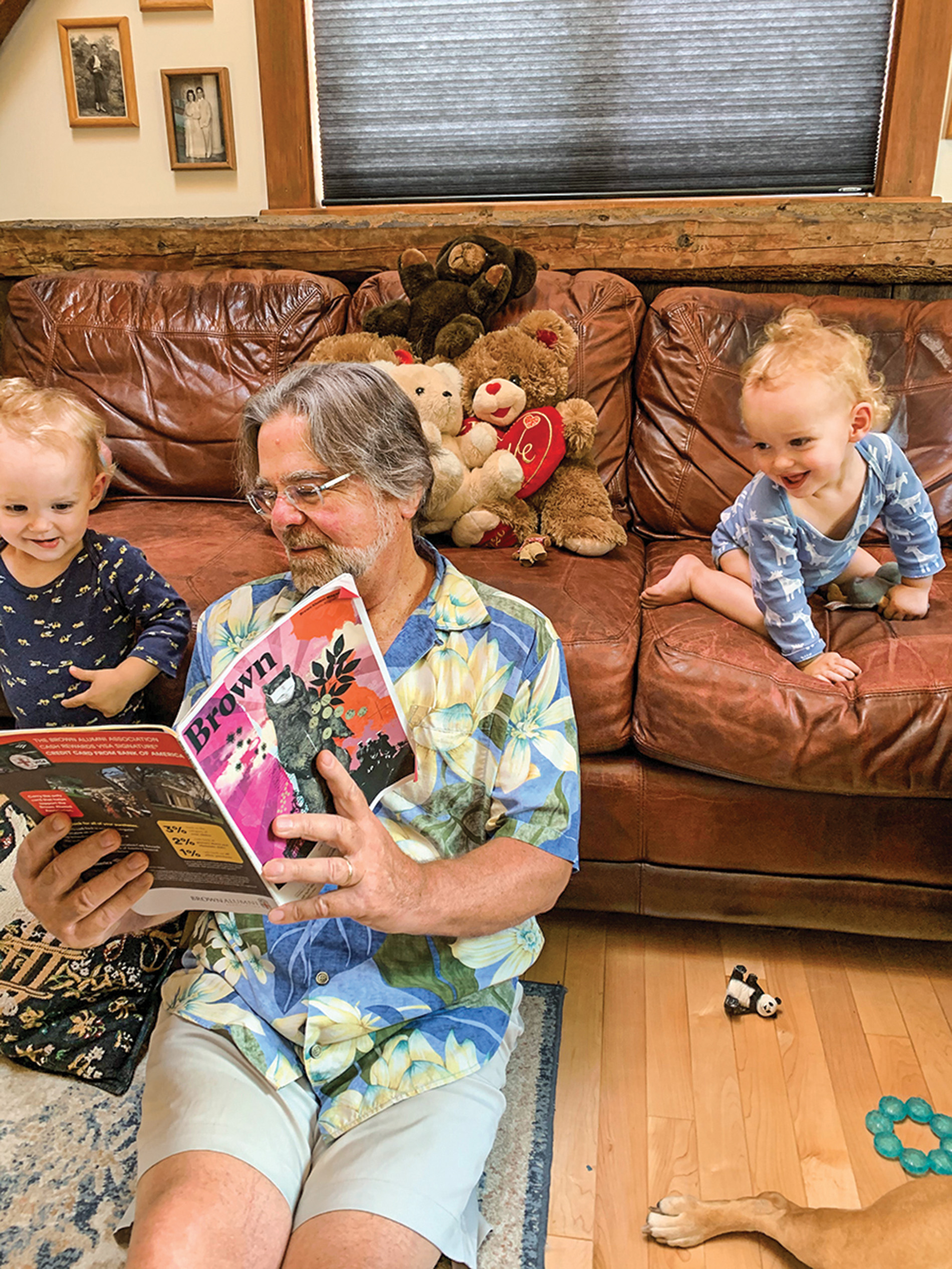 Bruce Paul Richards writes: "I was wearing an Aloha shirt because it was Friday. I've done so every Friday since spending a year in Hawaii after graduation. Having flunked my draft physical (for sleepwalking, of all things), I had gone to Waikiki to celebrate not getting shot in Vietnam, and had gotten shot. But that's another story. This is about an Aloha Friday two years ago on the eve of Campus Dance. I was in front of my old fraternity house, DTD, drinking a beer, musing about all the wild good times I'd had there, feeling rather 'studly' as Johnny-D used to say, in my favorite shirt, when my phone rang. It was my pregnant daughter, Aly Richards '08, on her way back to campus for her 10th reunion. She and her brother Ryan '06 had attended a much better place than the bro-fest of my day, but that didn't taint my rosy visions from 49 years earlier. Aly said not to worry, running late, at the doctor's and, by the way, your first grandchild and your second will be arriving the same day. Twins! I started to cry. Not just wet-eyed sniffles. Loud and uncontrollably, spilling my beer down the front of my shirt. Passersby looked at me with expressions of pity and alarm. Not that studly, after all. Campus Dance was the same as always. Old timers and young. Same band, or so it seemed. Dancing and drinking (I smuggled in my martinis; told them it was medicine). Even a fistfight. Yup, just the same...Though the old timers of my day dated back to the Great War, some even to the 19th Century. Now they were me. Aly's friends were nice enough to let me hang out with them instead of the less lively tables of folks more my age. I was a little depressed by the aging of the class of '68 and disappointed with the dearth of Aloha shirts, but those sorrows proved as transient as...well, you know. Our group celebrated Aly's great news at the best Aloha Friday Campus Dance ever."
Aug, 2020
Breaking Free
Alum directs Pixar short film
Read More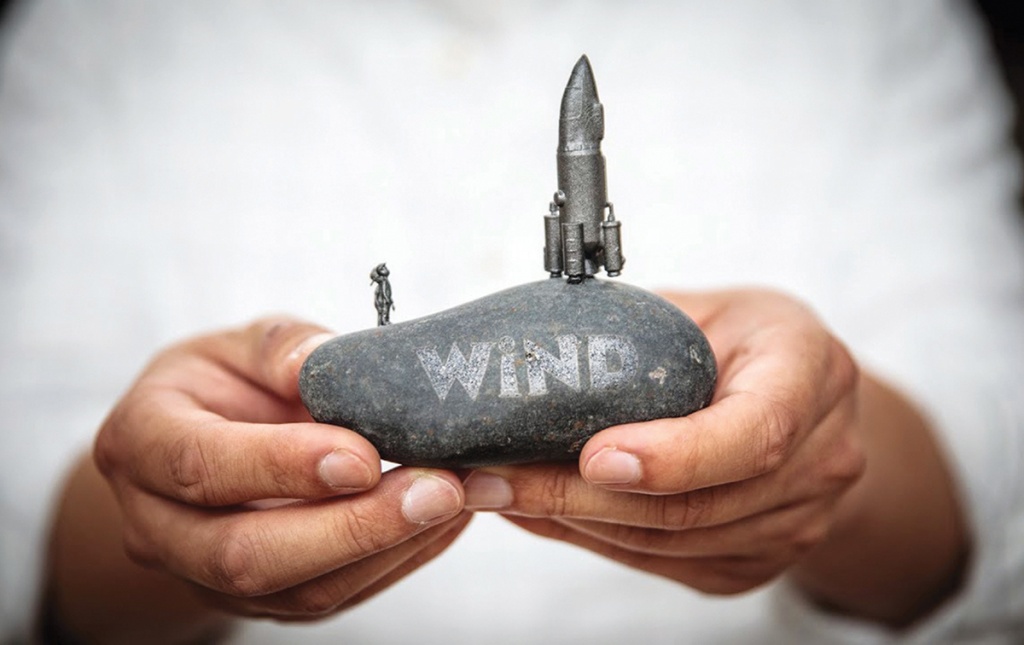 Jun, 2020
Share the Wealth
A new business accelerator aims to help co-ops succeed
Read More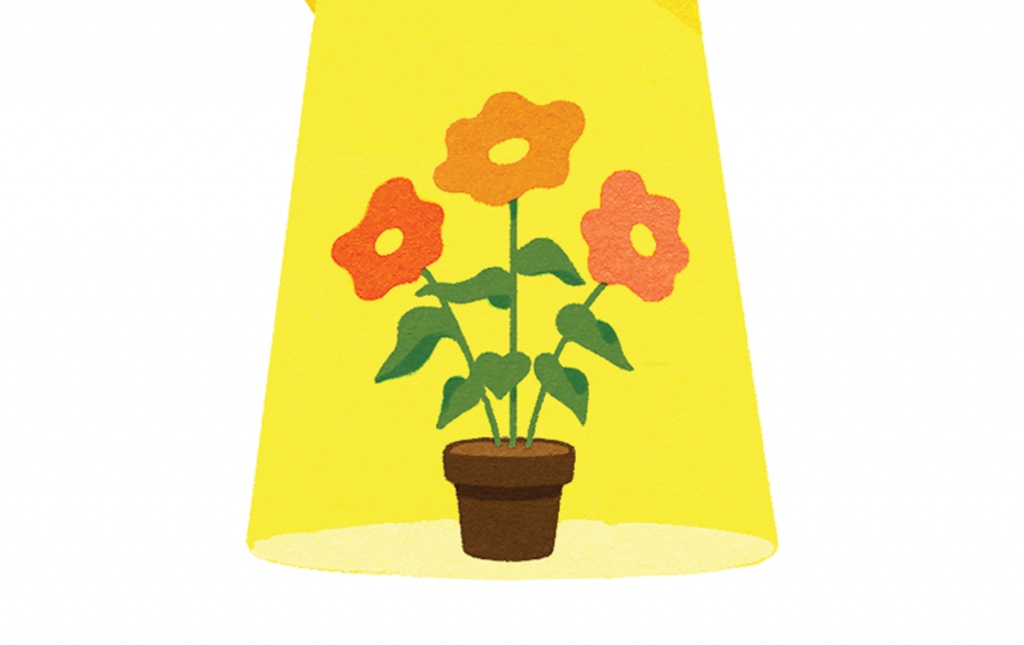 Jun, 2020
Crossword Constructor
A puzzle obsession "snowballs"
Read More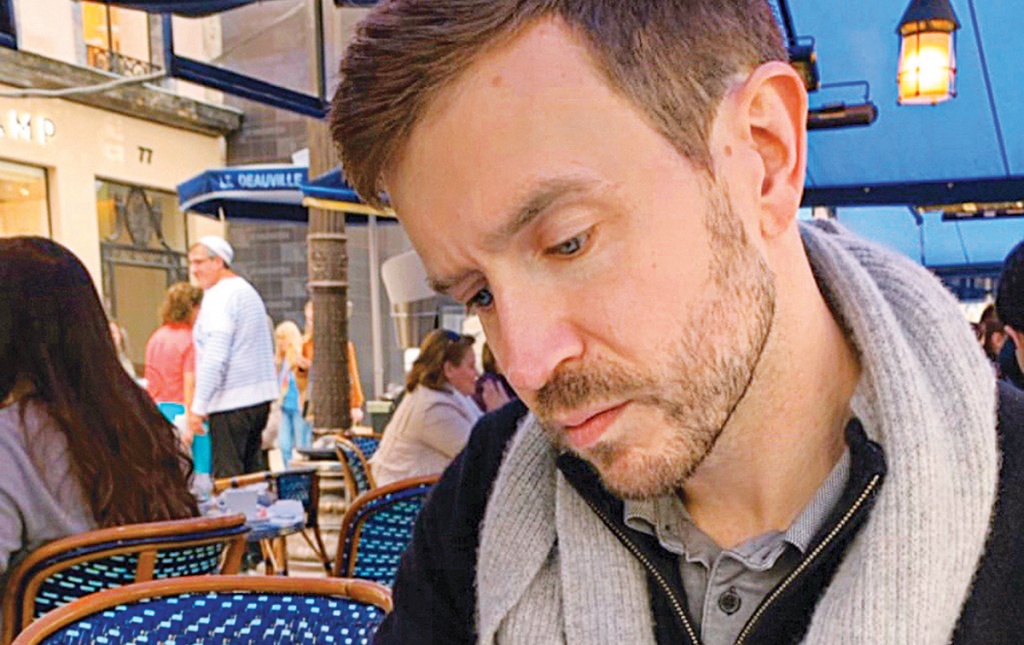 Jan, 2020
Andrea B. Korb married Greg Hardes in Maine on August 25. In attendance were Miriam Altman, Clare Barkeley Berman, Doug Berman '09, Steve Daniels '09, Jadie DeTolla, Sophie Elgort, Cyprian Kibuka, Richard Korb '73, Mariana Lee '06, Jordan Middendorf, Alejandra Piers-Torres, Chloe Southern '10, Meredith Woodhouse and Yeye Zhang.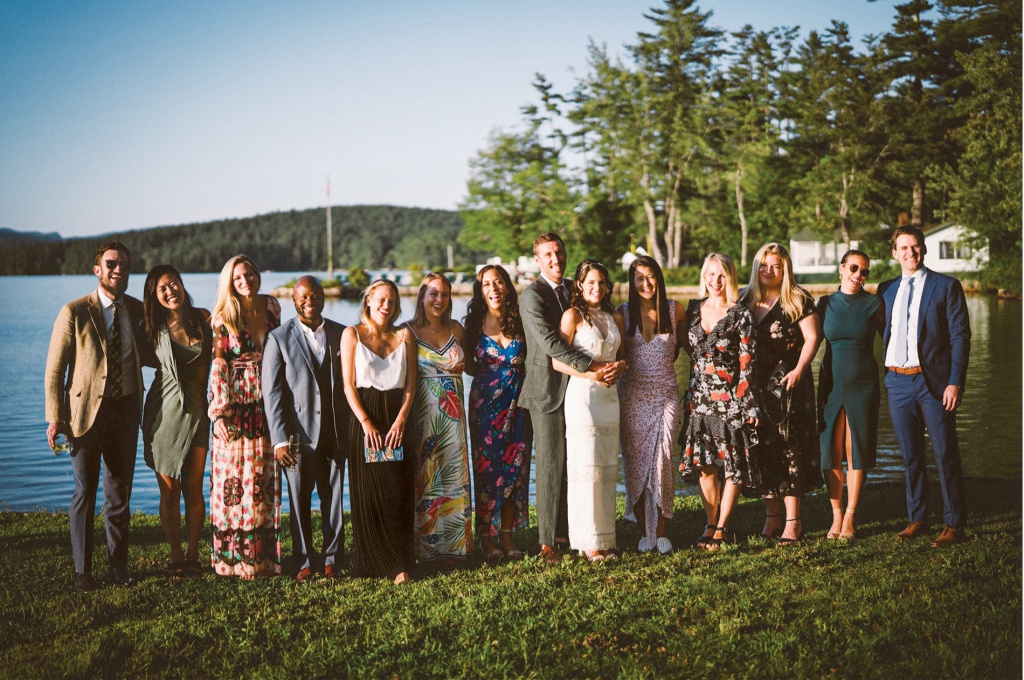 Jan, 2020
Megan Denault married Greg Costigan at Blithewold Mansion in Bristol, R.I. on July 6. In attendance were fellow Brunonians Sarina Chernock, Michelle Denault '01, Lydia Hamilton, Michael Keefrider '04, Carrie Petri Meatto, Chris Meatto '06, Dara Mendelsohn, and Matthew Weaver '02.
Jan, 2020
Matt Kozar married Noelle Bucellato on Aug. 18 at St. Joseph's Church in Somers, N.Y., with a reception at Le Chateau in South Salem, N.Y. Matt writes: "We celebrated with friends and family, including our Brown family, Paul Berry '07, Neil Rajan '07, Steven Stacey '07, who were groomsmen; and Saul McDonald flew across the country from California to join the festivities. Noelle and I live in the suburbs of New York City. She works in the compliance department at BNP Paribas, a French bank. I work at the Mount Sinai Health System, where I handle press, communications, and media relations. I've also continued news reporting on a part-time basis. I file stories on the weekend for WCBS-TV in New York City. If you're in the area, let us know. We'd love to catch up."
Jan, 2020
After a 12-year partnership and the birth of their two sons, Brooke Stevens and Till Wirth ('07 NYU, '12 Oxford) were married in Oxford, England on August 9, where they completed their MBAs together in 2012. In attendance were bridesmaids Frances Betancourt, Erika Faires '04 and Ellen Goldstein '04, all former Brown women's crew teammates. They were also joined by Alex Agloro '05, Luke Balleny '06, Eric Heimark '14, Andrew Keats '04, Nicole Morris '04 and Matt Salzler '02.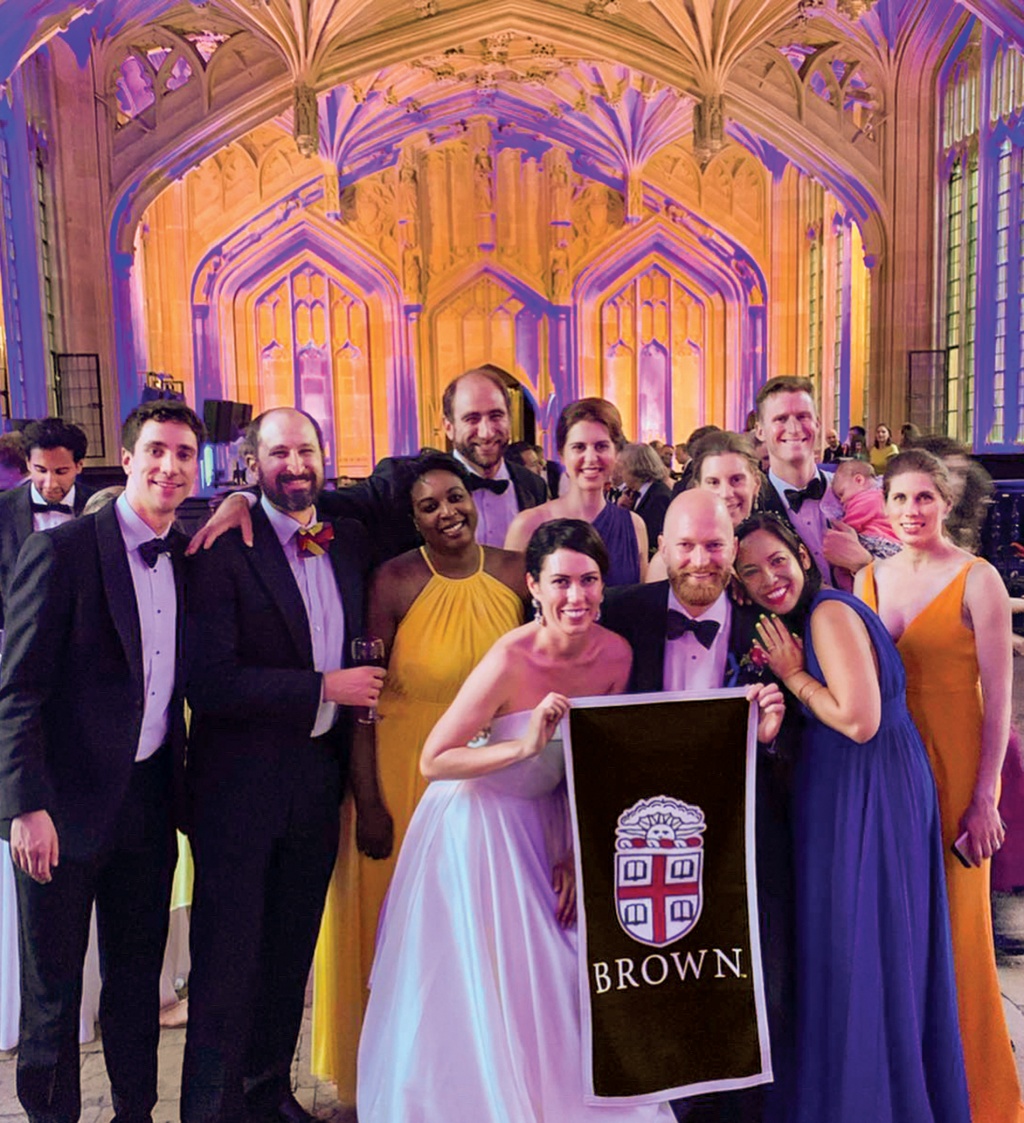 Jan, 2020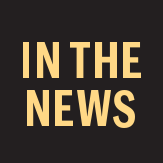 Nadiem A. Makarim '06 was named by Indonesian President Joko Widodo as the country's new Minister of Education and Culture. Nadiem, cofounder of ride-hailing and payments firm Gojek, stepped down from his CEO position of Gojeck to accept this role.
Jul, 2019
Fresh Ink
New books by Mark Mayer '06, Mathangi Subramanian '02 and Wendy Walker '89.
Read More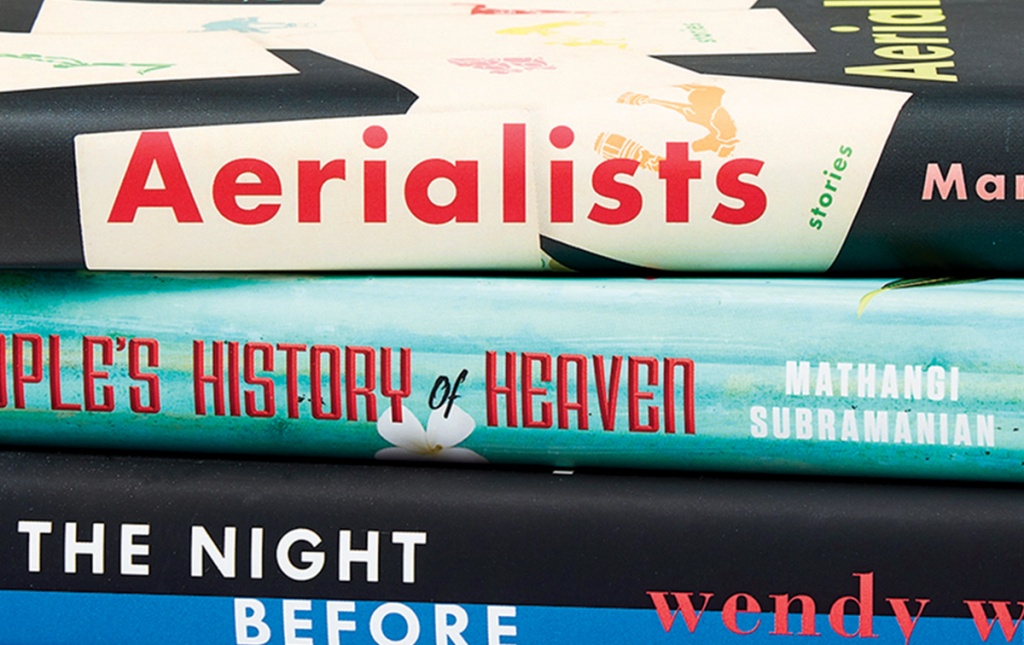 May, 2019
Ariana Cannavo and Jack Murphy '11 were married July 28 in Providence. In attendance were: Libby Boghossian '09, Marc Bergschneider '73, Mark Dee '11, Daniel Deisley '11, Casie Horgan '11, Misha Joukowsky '87, Allan Just '05, Lawrence Livornese '11, Lindsay McAlpine '09, Luke McGee '01, Portia Johnson McGee '01, Phoebe Manzella Murphy '82, Victoria Nguyen, Serin Seckin '11, Catherine Starr '05, and Deborah Dryer Vo '06. Professor Barrett Hazeltine was also at the wedding.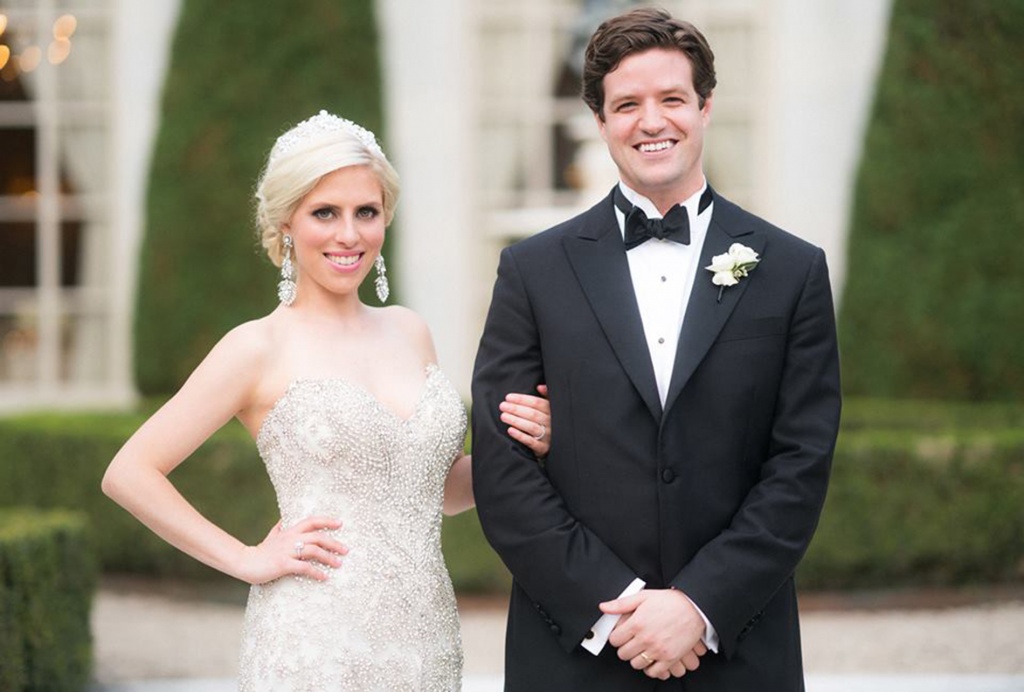 May, 2019
Clare Louise Frost writes: "After living in Istanbul full-time for nine years (I now go back and forth) I have opened a boutique called Tamam in New York's East Village with two wonderful partners, Elizabeth Hewitt of Tulu Textiles, and renowned Turkish rug-and-textile dealer/collector Hüseyin Kaplan. We are a colorful gem of a boutique with handmade clothing, jewelry, bedding, ceramics, and more, as well as vintage and antique rugs and textiles. We serve a retail clientele looking for unique treasures and also work extensively with interior designers to find that perfect unique piece. We are open by chance and appointment. Find our daily hours on Instagram @shop_tamam. We look forward to greeting Brunonians and their friends."
May, 2019
Bringing Pikachu to Life
How the beloved Pokémon got to the big screen
Read More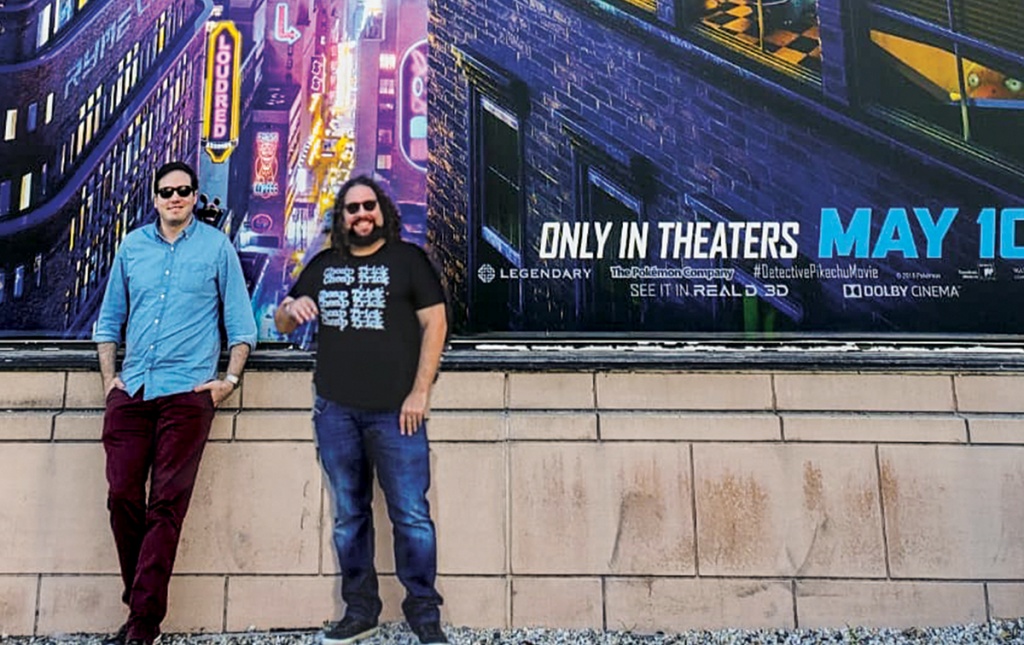 Mar, 2019
Almaz Dessie '11 MD married Michael Moffat on Oct. 7 at the Belle Isle Boat House in Detroit, Mich. Their friend Kira Neel '05,'19 MD officiated the ceremony. Almaz is an assistant professor of emergency medicine and pediatrics at Columbia University Medical Center in New York and practices as a pediatric emergency doctor at New York-Presbyterian Morgan Stanley Children's Hospital. Michael is also a physician, practicing as a pediatric hospitalist at NYU Langone Hospital in Brooklyn. The couple met in 2012 during their pediatrics residency at the University of California, San Francisco Benioff Children's Hospital in Oakland. They have a mutual love of music, global health, and travel. The wedding was a four-day celebration of love, community, and blessings. They honored their Ethiopian and Jewish traditions and surprised their guests with a reunion performance by their band from their residency days in California (Almaz sings lead and Mike plays guitar). Members of Almaz's former dance company at Brown, New Works/World Traditions, also surprised them with a West African dance performance at the reception. In attendance were Senior Lecturer in Theatre Arts and Performance Studies Michelle Bach-Coulibaly; Elizabeth Anto '06, '11 MD; Tarik Asmerom '05; Praveen Basaviah '05; Nora Blackall '08; Alykhan Boolani '06; Mark Brown II '09; Jalle Dafa; Vanessa Danziger '11; Sheila Desai '05; Sybil Dessie '04, '08 MD; Chris Erway '06 AM, '11 PhD; Sushil Jacob '05; Jazzmen Johnson'15 AM; Jori Ketten '02; Kira Neel '05, '19 MD; Meghan O'Brien '06; Ethan Philbrick '08; Micah Salkind '06, '10 AM,'16 PhD; Sophie Shackleton '09; Daniel Sobol '09; Matthew Soursourian '08; Ida Specker '09; Alexx Temeña '16; Nicole Thompson '08; Monica Tilly '11 MD; Jessica Vosburgh; Chantel Whittle '12; Kenya Wright '15; Ali John Zarrabi '06, '12 MD; and Leonora Zoninsein '08.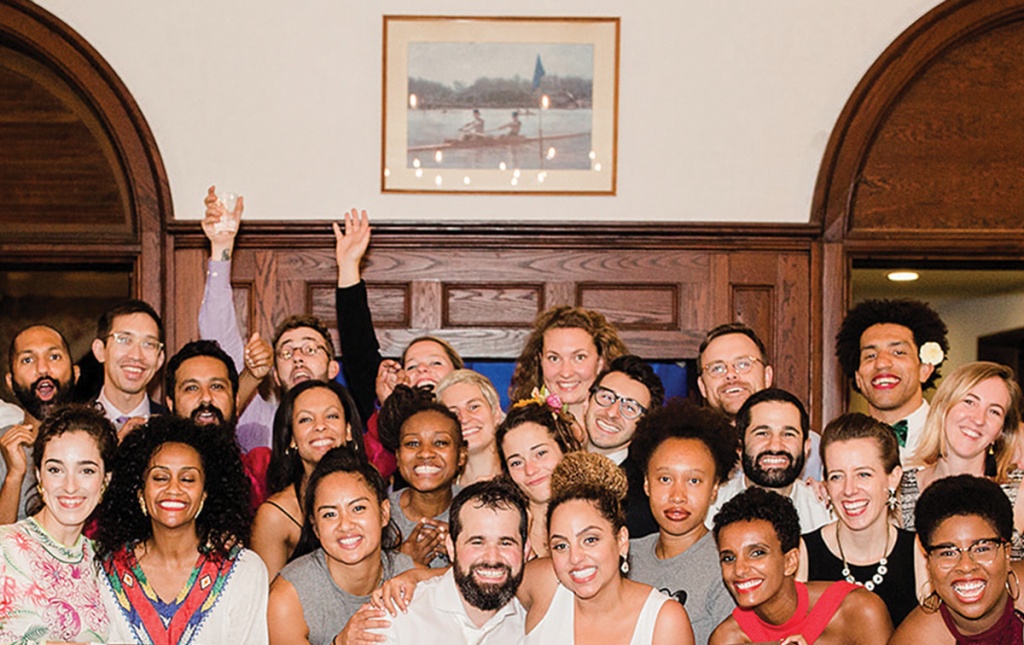 Jan, 2019
Unfrozen
Professor Bathsheba Demuth on the environment and dog-mushing in the Yukon.
Read More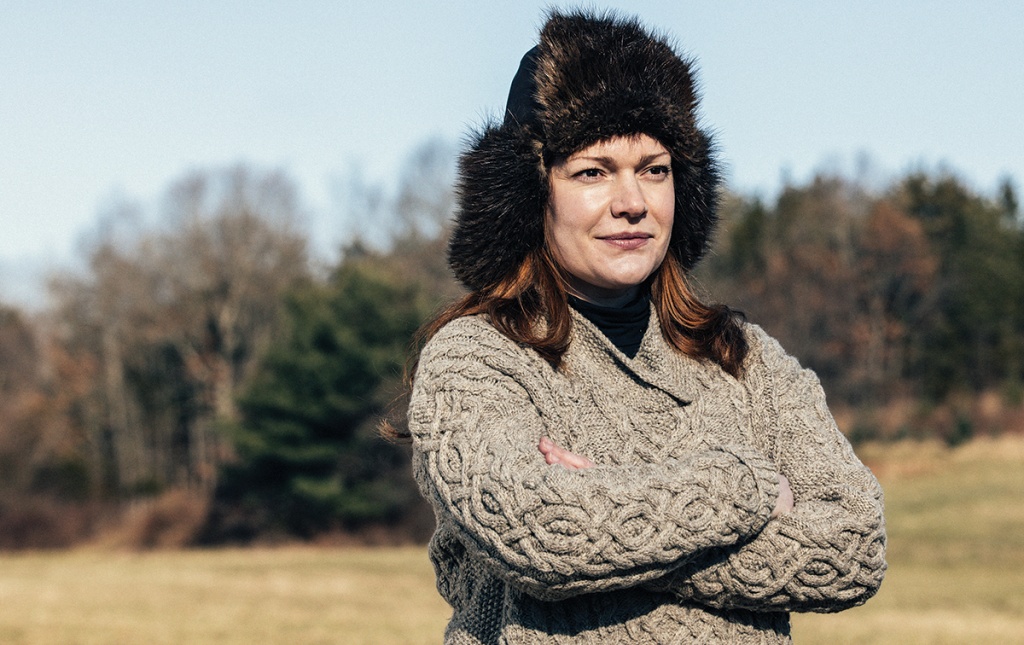 Nov, 2018
Karina Manalo '13 and Maxwell Wernecke were married on May 27 at the Milwaukee Art Museum. Joining them were Mae Cadao '13; Michael Randolph '13; Iriff Ulep '13; Ellen Wernecke '06 and her husband, Dan Mortenson '04; and Jeff Wilke '13. The couple lives in Evanston, Ill., where they both attend the Kellogg School of Management.
Nov, 2018
Christopher M. Rigali '06 has been appointed Assistant United States Attorney in the Criminal Division of the United States Attorney's Office for the District of Maryland in Baltimore.
Nov, 2018
Brian Christian '06 married Rose Linke on Aug. 26 in Piedmont, Calif. In attendance were Robin Averbeck '06, Liat Berdugo '08, Alex Collins-Shotwell '06, Andrew Evans '09, Joshua Finn '07, Elizabeth Forsyth '06, Leora Fridman '07, Graff Haley '06, Melissa Riess James '06, Henry Kaplan '06, Raphael Lee '06, Blair Nelsen Prata '06, Alicia Ridenour '06, Felicity Rose '06, Stefanie Simons '06, and Shawn Wen '10.
Nov, 2018
Wrap It Up
Our 12th annual holiday gift guide.
Read More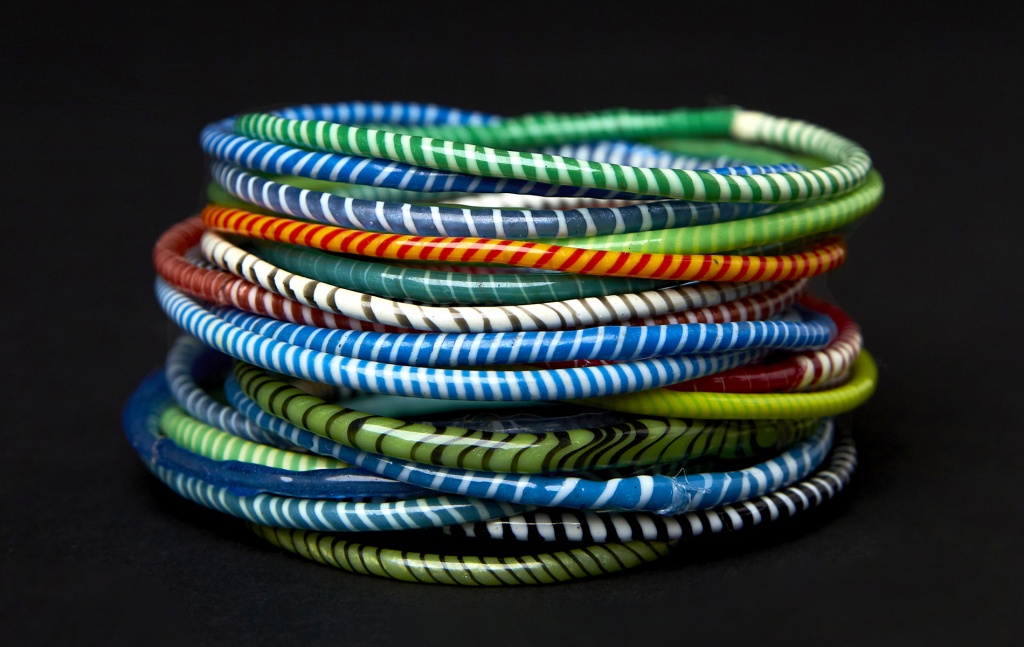 Sep, 2018
Ryan Heath and Nayla Khoury '06 were married on Apr. 14 in Atlanta, Ga. The two were Brown Outdoor Leadership Training managers from 2005 to 2006. The ceremony was officiated by Robin Rose, former Dean of Student Life and founder of BOLT. Lamya Khoury '08 was the maid of honor. Freddy C. Dominguez '04; Brandon Gordon; former BOLT director Tommy Hayes '98; Ravi Prasad; Neil Rajan '07, '08 ScM-IMEE; and Joseph Rivera were groomsmen. Also in attendance were Nikki Allen '06, Adhi Chittur '06, Keally DeWitt '04, Mary Greene '06, Yael Horovitz '06, Jessica Johns, Nadia Lambek '06, Alex Merkler '06, Ceara O'Leary '06, Alexis Walker '06, former BOLT Director Shelley Adriance, and former Director of Residential Experience Natalie Basil. All attendees received a bag of GORP.
Jul, 2018
Fresh Ink
New books by Rita Bullwinkel '11, Jessica Weisberg '06 and Natasha Zaretsky '96 AM, '03 PhD
Read More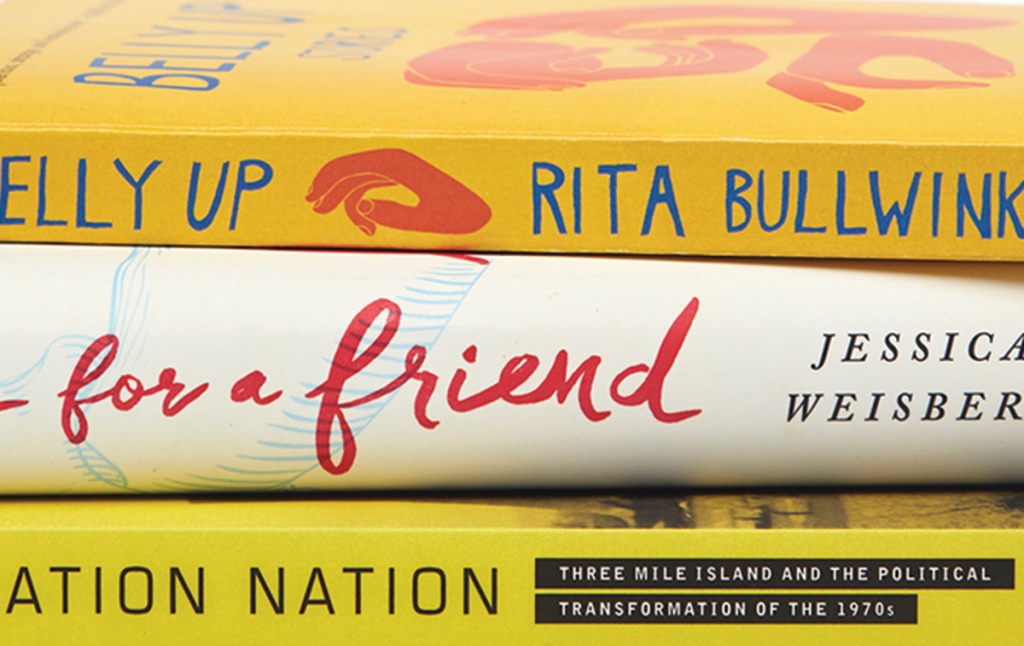 May, 2018
Celebrating Coover
Literary luminaries gathered in April to toast Robert Coover's 33 years at Brown.
Read More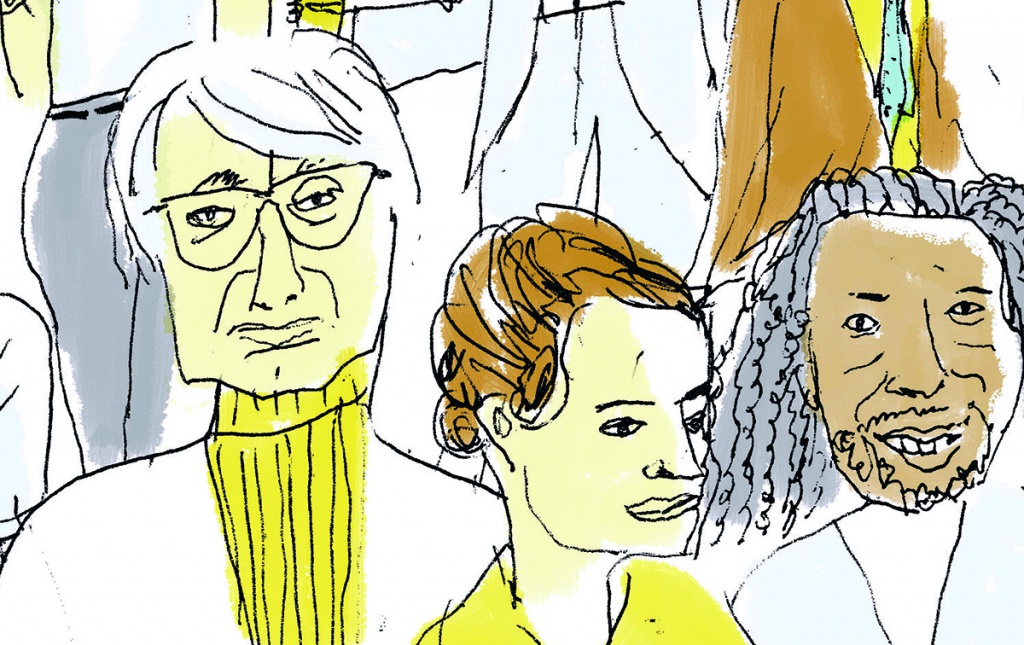 May, 2018
Cary Trainor and her husband, Matt Sickler, welcomed their first child, Ethan James, on Aug. 13 in Chicago.
Apr, 2018
Ryan Richards and Emily Yahr were married on Sept. 9. They write that it was "a memorable Vermont ceremony and celebration filled with love, laughter, chair-lifting, hammerschlagen, a full wedding conga line, and multiple generations of Brown alums on both sides of the aisle, including Rick Damon '81 AM, Brad Hessel '75, Robb Hughes '08, Leon Jalbert '69, Bruce Richards '69, Aly Richards '08, Celeste Riendeau '08, Aaron Yahr '05, and Barron Youngsmith."
Apr, 2018
Maxine Sharavsky married Christopher Garrett in Hudson, N.Y. on Oct. 28. Alumni in attendance included Owen Boynton, Amy Carvel, Craig Convissar '06, Allison Lauterbach Dale, Chloé Hill, Philip Maynard '11, Ivonne Rojas, Joseph Scattergood '04, Randy Schwarzmann, and Randi Siegel Weniger.
Apr, 2018
Olympic Bobsled Silver!
Former volleyball star Lauren Gibbs '06 earns a medal.
Read More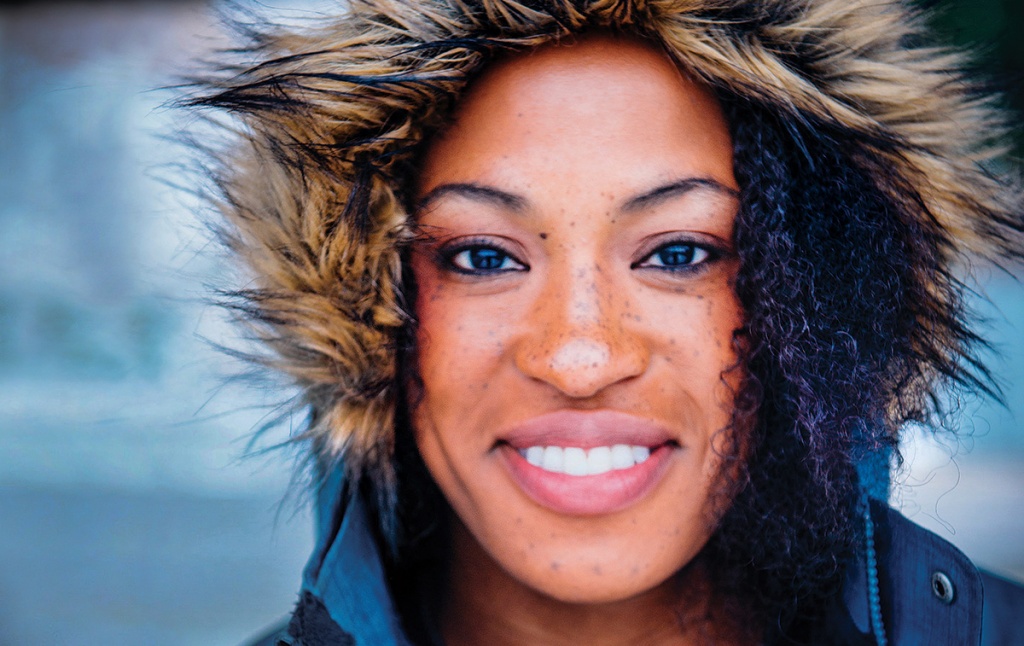 Jan, 2018
Julia Brockway-Marchello and her husband, Chris Marchello (Cornell '06), announce the Sept. 12 birth of their son, Quinn Luca Marchello in New York City. They are enjoying life as a family of three in their new home in Long Island City.
Jan, 2018
Ellen Heck had an art exhibition at Wally Workman Gallery in Austin, Tex., during October. It was her fourth solo show, titled "Elliptical Thinking." Her work can be viewed at wallyworkmangallery.com/ellen_heck.lasso.
From the November/December 2017 Issue
Send your news to the BAM at alumni_magazine@brown.edu.

Aylin Nur Bilgutay graduated from urology residency at Baylor Univ. in June. She is currently doing a fellowship in pediatric urology at Emory Univ.
From the July/August 2017 Issue
Send your news to class co–vice president of communications Jessica Pesce or directly to the BAM at alumni_magazine@brown.edu
Laura Martin and her partner, Ezra Feldman (Harvard '02, Cornell '07 MFA) will be moving to Williamstown, Mass., in July, where she will join Williams College as an assistant professor of environmental studies.
From the May/June 2017 Issue
Send your news to class co–vice president of communications Jessica Pesce or directly to the BAM at alumni_magazine@brown.edu
From the March/April 2017 Issue
Julia Brockway married Christopher Marchello (Cornell '06) on Oct. 29 at Cowfish Restaurant in Hampton Bays, N.Y. Attending the celebration was roommate Mariana Lee. Julia is a first-year hematology and oncology fellow at the Icahn School of Medicine at Mount Sinai in New York City. She and Chris live in Manhattan.
From the January/February 2017 Issue
Ellen Wernecke and Dan Mortenson '04 were married on Sept. 4 in Chicago. Joining them were Fritz Brantley '07, Alexandra Collins-Shotwell, Demetrious Harrington '05, '06 ScM, Jen Kovnats Harrington '12, Henry Kaplan, Eileen Koven '04, John Leen '00, and Karina Manalo '13, who was escorted by the bride's brother. The couple lives in Chicago.
From the September/October 2016 Issue
Jennifer Paolino Romano '07 MPA and her husband, Jon Romano, welcomed their first child, Leo Joseph, on Apr. 25—just in time for Jenn's 10th reunion (which they all attended). Jenn is currently the deputy director for the President's Commission on White House Fellowships, and her husband is the director of Strategic Communications at the U.S. Department of Transportation. The family lives in Washington, D.C.
Ruth Brown Tabak (See Ruth C. Lowe '72).
From the July/August 2016 Issue
Addie Goss writes: "I am a Brown grad returning to New England 10 years later. After leaving Providence in 2006, I worked for NPR for about five years, went back to school to become a doctor, and my husband and I moved from Philly to Boston for my medical residency at Mass General Hospital. My husband, Paul Gargagliano, is an event photographer who has been reading the Brown Alumni Magazine over my shoulder for years! Paul's website is at paulgargagliano.com ."
From the May/June 2016 Issue
Class vice presidents Jessica Pesce and Sarah Hurwitt write: "Are you ready for our 10th reunion May 27-29? The reunion committee has been busy planning a memorable weekend. Visit the class of 2006 Facebook page for details. And, while you're making plans to come back to campus, don't forget to give back. Our class is aiming to set a reunion record for class gift participation by June 30, so please help us reach our goal and for the Brown Annual Fund today. We hope to see you in May!"
Aditi Kibe married Tim Heal in October at the Quinta do Convento in Portugal. Alums in attendance included Omar Ahmad '05, Nathalie Alyon, Cherie Cummings, John De Wald, Rebecca Dorfman, Jennifer Gordon, Nicola Kozicharow, and Marian Visona. Aditi and Tim live in London, England, and look forward to catching up with classmates at the reunion.
Elena Fernandez Prados published her first book, Economics through Everyday Stories from Around the World. She writes: "The book is an original and entertaining introduction to economics that readers of all ages will enjoy." The book is available through Amazon and Kindle.
Suz Murphy Somersall is a jewelry designer who often designs using 3D printing. She writes: "I was shocked to learn that only 7 percent of mechanical engineers are female and was inspired to start KiraKira, a 3D design academy to help young women become talented engineers and jewelry designers."
From the March/April 2016 Issue
Andrew K. Stein and his wife, Martha Staid, announce the Nov. 10 birth of their son, Eli Rawson Stein, who, Andrew writes, became the world's 7,380,000,000th person. Andrew and Martha recently moved back to his hometown of Atlanta. He writes: "I work at Deloitte, designing and delivering interactive sessions that help the firm's biggest clients grapple with exponential technologies—anything like the Internet of Things, 3D printing, or artificial intelligence—that advance at an increasingly faster rate."
Jesse Stout, who practices business law for the cannabis industry with Greenbridge Corporate Counsel, was appointed to the San Francisco Cannabis State Legalization Task Force by the city board of supervisors. He writes: "The task force will recommend changes to city law following cannabis legalization in California."
From the January/February 2016 Issue
Jackie Chen and Aaron Stanton '08 were married on Oct. 17 in Pebble Beach, Calif. They met in Brown's Higher Keys a cappella group and fell in love in New York City. Jackie and Aaron live in San Francisco, where Aaron is in his third year of law school at Stanford and Jackie works for Adobe after recently graduating with an MBA from UC Berkeley's Haas School of Business. Jackie's father, John Chen '78, walked the bride down the aisle. Guests included Stuart Carmichael, Stephanie Chen '11, Justin Chen '19, Bryant Choung '03, Adam Dubinsky '04, Matt Gelfand '08, Lisa Jacobson, Jeremy Jih '08, Anna Kentros '07, Joy Lee, Will Leung '05, Sara Naylor '07, Drew Nobile '07, Erica Dieselman Pollard, Alex Rosenthal '08, Jon Russ '07, Vincent See, Justin Spiegel '08, Priscilla Sung '07, Eric Tamura '07 ScM, and Eva Wu '09.
Chris Hatfield married Lauren Bingham on Apr. 18 in Afton, Va. Cartney Smith ushered at the ceremony. Other alums in attendance were Jonathan Cho, Britt Eichner '07, Ben Miller '07, and William Rausch. The couple lives in Washington, D.C., where Chris is an associate at the litigation firm Trout Cacheris & Janis PLLC, and Lauren works at the Department of Justice's Office of Immigration Litigation.
From the November/December 2015 Issue
Perkinites Elizabeth Trongone and Evan Layne were married by fellow Perkinite Jacob Loup on July 11 in Newport, R.I., at the New York Yacht Club, the former family estate of John Nicholas Brown. Many alumni attended the celebration, including Elisabeth Abbott, Rawan Alkhatib, Daniel Cayre '05, Jennifer Neff Davidson, Joshua Engelman, James Faello, Dana Meadow Faello '07, Douglas Faron, Peter Gladish, Aditi Gupta '07, Margaret Hudson, Christopher Kearney, Elias Kefalidis, Daniel Neff '74, Nancy Fuld Neff '76, Gregory Pace, Jillian Schlesinger, Ryan Seidman, Jennifer Shea, Jamie Sholem, Ethan Silverstein '07, and Alexandra Stratou. Elizabeth is the director of marketing at the menswear brand Bonobos in New York. Evan resides in London, England, where he is a director for Eastdil Secured, a real estate investment bank wholly owned by Wells Fargo. The couple is excited about their 10th year reunion and hopes to see you there!
From the September/October 2015 Issue
Felipe Valencia is a professor of economics at the Univ. of Bonn in Germany.
From the May/June 2015 Issue
Marc Bastien, Blanche Case, and William Louis (see Araceli Mendez '12).

Chloe Dugger married Nhlanhla Dlamini on Jan. 17 in Johannesburg, South Africa, where the couple lives. Brionna Hair was a bridesmaid. In attendance were Cyrus Dugger '02, Langston Dugger '04, and Sandra Idehen '05.

Daniel Silverman (see Joseph and Susan Greenhaus Silverman '77).
From the March/April 2015 Issue
Alexandra Ocampo Carr married John "Je" Carr on June 23, 2013, in Miami. Several alums attended the ceremony, including Joseph Allen '97, Jay Bakhru '97, Steven Colon '98, Jessica Gonzalez Ortiz '02, and Hector Ortiz '97. Alexandra and Jay now live in Fairfield, Conn.

Clara Schuhmacher married Daniel Edinberg '03 at Prospect Terrace Park in Providence on Oct. 12. The celebration, held at the Providence Art Club, included many alums, among them Jon Allmaier '02, Dana Ayoub '05, Carter Bales '03, Whit Bernard, Jane Casey, Melissa Epstein Cohen, Christie Lee Gibson, Rebekeh Gulash, Matthew Knuti '08, Hannah Lewis '07, Kate Magaram, Eli Miller '02, Andres Morey '03, Jake Munger '02, Elizabeth Ashley Talley '02, Charlotte Rocker, Maria Walker '02, Jeremy Williams, Jill Wimmer, Freya Zaheer, and John Zox '02. Eli and John performed alongside the groom the previous night in a ZOX reunion show at Lupo's Heartbreak Hotel in downtown Providence.
From the January/February 2015 Issue
Zachary Pasanen (see Wayne Pasanen '67).

Evan Stern (see Elisse Walter '71).
From the November/December 2014 Issue
Laura Almeida married Colin Michael Smith on April 6. Alizeh Ahmed, Michaella Jamiel, and Michelle Osterman were present.
Deborah Dryer married Thang Vo on Dec. 28, 2013 in Alexandria, Va. Other Brunonians attending were Molly Brannan, Allan Just '05, Cecilia Kiely '04, Jarrod Lynn '05, '07 ScM, Kaitlin Masarie, Karen Prazar '04, Amy Schneider, Catherine Starr '05, and Jimmy Tull '08.
Jason Lambrese '10 MD and Andrew Clifford '10 PhD were married on Aug. 2 in Manning Chapel, at a ceremony officiated by University Chaplain Janet Cooper-Nelson. The reception was held at the Brown Faculty Club. The wedding party included Andrea Lach Dean '11 MD, Katherine O'Keefe, and Emma Zuroski. Also in attendance were Alison Barker, Ariana Lupercio Courchaine, Timothy Courchaine, Meghan Edwards, Jackie Hatch '10 MD, Emily Button Kambic '11 AM, Robert Kambic '14 PhD, Joanna MacLean '10 MD, Ronen Stein '10 MD, Mary Beth Sutter '10 MD, and Professor of Biology Christine Janis. Jason is a fellow in child and adolescent psychiatry at Boston Children's Hospital, and Andrew is a science teacher at the Commonwealth School in Boston.
Laura Snizek '07 and Jose Ramirez were married on May 24 in Keene, N.Y. Alumni in attendance included Ray Bobrownicki '06, Melissa Bond '04, Stephen Brown '05, Jason Chen, Lindsey Fernandez, Brian Hulse '05, Colleen Kelly '06, Kathleen Lavery '08, Charmiane Lieu, Yohan Minaya, Alex Ramirez, Naja Ferjan Ramirez, Luke Renick '08, Michelle Rittner, and Andy Southerland. The couple met through Brown track and field. They will be celebrating 10 years together this December.
From the September/October 2014 Issue
Bryan Chang directed the feature-length documentary Brasslands. He writes: "After a successful run at film festivals worldwide, it is coming to select theaters across the country. Excitingly, the Cable Car in Providence screened the film in June!" Both Chang and his coproducer, Adam Pogoff '05, attended the screening. Read more about the film at www.brasslands.com

Carrie Hadler graduated from the Boston Univ. MBA program in May and married Eugene Booher (Auburn '10) on June 1 in New Orleans's French Quarter. Jilane Rodgers served as a bridesmaid. Tamsen Conner, Shauna Duffy '04, Hugh Murphy, and Dan Petrie '07 were also in attendance. The couple will remain in New Orleans.

Alison Klayman has launched two new projects: a documentary short called The 100 Years Show about Cuban-American artist Carmen Herrera, and a short film titled Cairo in Chinese, which focuses on a conversation between two friends.

Adam Stern married Carrie Vaudreuil on June 28 in a small ceremony in the Boston Public Garden.
From the May/June 2014 Issue
Douglas Faron (see Linda Baumann '73).
Sarah Potts '08 AM married Michael Ashton on Sept. 14 in Quogue, N.Y. The two met freshman year and now live in Santa Monica, Calif.
From the March/April 2014 Issue
Robert Schub (see Susie Gladstone Schub '76).
From the November/December 2013 Issue
Aazam Vahdatshoar (see '48).
From the January/February 2013 Issue
Amy Kerner writes: "Now working towards a PhD in history back at Brown."
From the November/December 2012 Issue
Anna Alton (see Patricia Truman '70).
From the May/June 2012 Issue
Christina Maria DesVaux (see John Scarritt '73).
From the March/April 2012 Issue
Ruth Brown (see Ruth Loew '72).
Paige Van Ness (see Dayton Carr '63).
From the January/February 2012 Issue
Alexandra Leigh Kaufman (see Elin Spring Kaufman '77).
Nathaniel Lepp '09 MPH (see Trevor Stutz '07).
Whitney May (see Elin Spring Kaufman '77).
From the November/December 2011 Issue
Alexandra Knight Edwards (see Engagements & Weddings, Kate Edwards '01).
David Reidy (see Thomas Kavazanjian '75).
From the September/October 2011 Issue
Jenny Moniz has settled into her new Beacon Hill apartment and writes that she is eager to accept visitors (the first pint's on her!). She enjoys playing innkeeper when she's not busy working on Ivy Sit, an introduction service designed to connect parents with Ivy League-educated childcare providers.
From the May/June 2011 Issue
Alykhan Karim joined IvyDate as the head of business development. Founded by Beri Meric, IvyDate provides an exclusive platform for Ivy League alums to meet other exceptional singles.
Evan Russell (see Stephanie Robinson '87).
From the March/April 2011 Issue
Aylin Bilgutay is graduating from Boston Univ. School of Medicine this year. She is pursuing a residency in urology.
Ethan Burton and Danny Hughes (see Engagements & Weddings, Christopher Jernigan).
Evan Russell (see Stephanie Robinson '87).
Andrew K. Stein is a second-year MBA student at Emory's Goizueta Business School, in Atlanta. This summer he will study business abroad at HEC Paris. He hopes to meet up with alumni in Europe between May and August, when he moves to Washington, D.C., to work in Deloitte Consulting's federal practice with a focus on international development.
From the January/February 2011 Issue
Aylin N. Bilgutary is graduating from the Boston Univ. School of Medicine in May and pursuing a residency in urology.
Stephanie Breakstone (see Engagements & Weddings, Nina DiBona '07).
Elissa Briggs (see Engagements & Weddings).
Stephanie Chang (see Engagements & Weddings, Nick Zakrasek).
Patrick Hamilton (see Engagements & Weddings, Lois Saldana '05).
Matt Lawrence, Shirley Lo, Nick Mark, and Gabe Nicolau (see Engagements & Weddings, Nick Zakrasek).
Lily Rayman-Read (see Births & Adoptions).
Marcos Romaniero (see Engagements & Weddings, Nina DiBona '07).
Richard Santiago (see Engagements & Weddings, Nick Zakrasek).
Andrew Stein (see Engagements & Weddings, Laura Janneck '05)
Nick Zakrasek (see Engagements & Weddings).
From the September/October 2010 Issue
Jeremy A. Chase (see Emily Brennan Chase '99).
Courtney Olson '10 MD married Michael Chen '07 on May 22 in Pearisburg, Va. Many Brown alumni were in attendance, including Natalya Blumenfeld, Natalie Cheung, Jennifer Chu '07, Ryan Couto '07, Yaw Darkwa '07, Kevin Finn '07, Lisa Gomi '10, Rochelle Hartley '07, Tim Havens '04, Matt Hostetler, Kevin Hui '07, Katrina Chang Liu '07, Rie Masui '07, Nick Monu '10 MD, Do Nguyen '08, Nicholas Poon '09, Beatriz Ryan '07, Joyce Satgunam, Amy Schneider, Joan Elizabeth Stamp, Kelly Tigera, Elaine Tran '09, Victoria Tseng '08, Jimmy Tull '08, and Scott Yi '05. Courtney and Michael live in Rochester, N.Y., where she is an ob-gyn intern.
Katherine Rose and Jonathan Ruel (Université de Montréal '05) were married on May 22 at the Slater Mill in Pawtucket, R.I. The two are doctoral students at Harvard, where Jonathan is completing his PhD in physics and Katherine studies Russian literature.
From the July/August 2010 Issue
Kate Schrire married her long-distance hometown sweetheart, Kyle Collair, on Jan. 2, under the trees on her family farm in Franschhoek, South Africa. Beth Adler, Claire Cobley, Sarah Zakowski, and Joel Weinberger '07, '07 ScM "made the long trip from the States and were an amazing bridal brigade," Kate writes. She and Kyle have made their home in Cape Town and welcome visits from Brunonians living in and visiting the Mother City.
From the May/June 2010 Issue
Johanna Tower writes that Matthew Brenckle '02 and Victoria Rebal married on Feb. 20 at the Lyman Estate in Waltham, Mass. The couple now resides in Somerville, Mass.
From the March/April 2010 Issue
Andrei Scheinkman (see Josh Segall '01).
From the January/February 2010 Issue
Anthony Halperin is taking a year off between his third and fourth years of medical school to study Chagas Disease in Santa Cruz and Cochabamba, Bolivia. He writes: "I was fortunate enough to receive a Fogarty International Clinical Research Scholars grant to conduct this research and am having a wonderful time learning about this fascinating country and disease."
Andy Heom (see Marian Owens Heom '75).
Marian Visona writes that Colleen Dawicki married Jeremy Dagold on Sept. 12 in a nautical-inspired ceremony at the Seamen's Bethel in Fairhaven, Mass. In attendance were Brianna Larkin, Anita Batra, Kate Long, Jessica Dzaman, Heidi Wilder, and Michaella Jamiel. Colleen and Jeremy are sailing their 41-foot ketch down the East Coast and into the Caribbean; they plan to return to New England for graduate school in the fall.
From the September/October 2009 Issue
Connect with us at the Brown University Class of 2006 Facebook page.
Sharon J. David and Paul A. DiPierro announce their engagement. A May 2010 wedding is planned in the San Francisco Bay area. Sharon plans a career in pediatrics. Paul is currently working at a 3D animation studio in Providence.
Jason Lambrese received the 2009 LGBT Health Achievement Award, presented by the American Medical Student Assoc. and the Gay and Lesbian Medical Assoc. in recognition of a medical elective he cocreated, which focused on issues of gender and sexuality in healthcare.
From the May/June 2009 Issue
Caitlin Barth (see Moira Feeney '98).
From the March/April 2009 Issue
Haley Allen and Marcus Samale '05 were married on July 13, 2008, in San Diego, Haley's hometown. Participants included Lucia Ballard, Daniel Heller '07, and Professor Emeritus of Engineering Barrett Hazeltine. Among those attending were Sam Cates, John Dylan Cheasty '09, Melissa Chun '04, Rebecca Erickson '01, Allison Farrell, Adam Fenn '07, Stephen Hazeltine '09, Craig Heimark '76, Libby Hirsh Heimark '76, Catherine Hill, Michael Katzourin '07, Alex Kossey, Doug Lee, Michael Leen '05, Li-Wei Liu '07, Tara Olson '08, Graham Rosser, and Andrew Simon. Haley works at Apple Inc. as a software engineer and Marcus is finishing up his master's in materials engineering at Santa Clara Univ.
Jon Gold and Julia Wolfson were married Sept. 6 in Providence. Andrew Marantz toasted the couple, and Nathaniel Lepp and Micah Salkind served as witnesses. Rabbi Alan Flam of the Swearer Center officiated. Among those in attendance were Ari Savitzky, Ariel Werner '09, Michael Soule, Chris Sha, Taylor Ellowitz, Kat Cummings, Ally Dick '07, Phoebe Brueckner '07, Greta Pemberton, Lauren Weiss, Candace Toth '05, Ben Pitt, Thuy Nguyen, Maggie Frye, Katherine Saviskas, Jess Weisberg, Sarah Stoner '07, Mara Terras, Trevor Stutz '07, Tom Lyons '07, Brian Pillion, Brian Flynn, Dan MacCombie '09, Tibet Sprague '04, Stephen Neidich '08, Bridget Malit '11 MD, Luke Godwin '11 MD, Becky Hurwitz, Nina Keough '07, Andrew McAleavey, Nolan Shutler, Kate MacSwain '04, Elizabeth Ochs '08, Anusha Venkataraman '05, Clay Rockefeller '03, Manya Rubinstein '01, Sam Wolfson '10, and Erin Northey '02 MAT.
From the January/February 2009 Issue
Caitlin Mehner writes: "In late September we were fortunate enough to have some of our dearest Brown friends visit New York City. Nadiem Makarim made the journey from Indonesia, and Angelica del Valle from Mexico. We celebrated their arrival, as well as the arrival of Angelica's beautiful baby boy, Elian, at a lovely dinner party. We also toasted Thomas Baldwin's election as the vice president of finance for the Brown Latino Alumni Council. Also in attendance were: Alan Nissim, Alykhan Karim, Ashley Carr, and Pablo Freund '07. Although many of our friends are far away, it is wonderful to know we will travel the globe to see each other."
From the November/December 2008 Issue
Tamsen Conner (see Nancy Conner '89 AM).
Kat Cummings, Jon Gold, and Julia Wolfson (see Manya K. Rubinstein '01).
Michelle Menard and James Coburn '01, '03 ScM, were married at the scenic Houmas House in Baton Rouge, La., on May 3. Members of the wedding party included Carolyn Ernst '01, '08 PhD; Peter Cheifetz '01, '08 PhD; Rob Bishop '01; Rachel Cruz '01; Jonathan Ichikawa '05 AM; Steve Voglewede and Jessica Marquardt '07, with minister Teri Schwartz '01 presiding. Also in attendance were Adam Green '05; Shula Grossman; Felicitee Kertis; Marty Lichtman '01; Hilary Gerstein '03; Jamie Martin-McNaughton '03; Jason Blumenkrantz '00 and Sharon Sonenblum Blumenkrantz '02; Kevin Mernick '01; Beth Hollander '04; Brendan Kaisershot '01; Alden Rothe '01; Maria Fusaro '01; Emily Lindsey '02; Todd Auwarter '01; and Roger Turner '01.
From the September/October 2008 Issue
Katie Meister (see Julie Liddicoet Meister '75).
Kate Staley (see John Sunder '00).
From the July/August 2008 Issue
Matthew Boras (see Miriam Shapira '01).
From the May/June 2008 Issue
Whitney Digilio and Gavin Myers write: "We are starting a group that seeks to preserve the memory of the Holocaust within the Brown community. We are looking for alumni who survived the Holocaust and alumni with family who either survived or fell victim to the Holocaust. To begin, we simply want to meet and learn the stories that were shared and the impact they have had. We are also seeking comment from those who were told very little about their family's experience. Any and all information is extremely valuable. Our ultimate goal is to record these stories, either by film or audio, and create a permanent library for the Brown community. Thank you."
Lucy Raulston Mosbacher writes: "On December 27, 2007, Peter Mosbacher and I were married in our hometown of Houston, Tex. My co-maids of honor were sisters Kathy Babcock '05 and Barbara Babcock, and Peter's younger sister, Meredith Mosbacher '11, was a bridesmaid. Peter and I are both working toward our master's degrees at the Univ. of Chicago."
Kimberly Singer, Brian Singer '04 and Stephanie Harris Singer '04 write that they are excited that their younger brother, Andrew, will attend Brown in the fall. Andrew is a senior at St. Paul's School in Concord, N.H., and plans to study international relations.
From the January / February 2008 Issue
Michelle Menard (see Rachel Cruz '01).
Isabelle Zaugg married Abel Tilahun on August 1, 2007, in Addis Ababa, Ethiopia.
From the September / October 2007 Issue
Mary S. Coe (see Mary Wall Coe '73).
Robert Schub (see Sybil Pilshaw Gladstone '43).
From the July / August 2007 Issue
Shawn Cully (see Barry M. Nathan '70).
Ben Gordon (see Paul Gordon '78).
From the May / April 2007 Issue
Adam Stern writes: "I've recently published a novella I wrote while I was a student at Brown, entitled The Insatiable Man. The book is available now at the iUniverse online bookstore and Amazon.com."
Paige Van Ness (see William Van Ness '63).
From the March / April 2007 Issue
Arlene Chung was named to the first-ever Inter-Collegiate Sailing Association All-Academic sailing team, which honors male and female scholar-athletes who have succeeded at the highest level both on the water and in the classroom.
From the January / February 2007 Issue
Jeremy Chase (see Lowell Chase '99).
Sarah Modiano (see Lowell Chase '99).
Sean Tiner has created a wall calendar of his photographs of Orange County, Calif. Sean is donating $1 from each sale to a local scholarship fund (www.mark-tiner.org) he created in memory of his brother, Mark, who was killed in an automobile accident. The calendar, called "The California Riviera Calendar," is available at the Brown Bookstore and at www.oc-riviera.com.
From the September / October 2006 Issue
Jessica Almon (see Mariana Hogan '76).
Ben Gordon (see David Shrier '95).
Alexandra Ocampo (see Kathy Martinez '99).
Mike Savino (see Barry Nathan '70).
Robert Jay Schub (see Sybil Pilshaw Gladstone '43).
Aazam Vahdatshoar (see Nancy Cantor Eddy '48).
Obituaries
Apr, 2022
Natalie M. Schmid '06, of Pittsburgh; June 2. She is survived by her fiance, her parents, and four siblings.
May, 2018
Christopher L. Fuller '06, of Fort Lauderdale, Fla., formerly of Warren, R.I.; Nov. 30. He was LEED certified and avid about sustainability and environmental issues. He sat on several town boards. He enjoyed designing, creating, and inventing things. He also enjoyed cooking, renovating houses, and working on motor vehicles. He is survived by his wife, Deborah; his parents; a brother; a sister-in-law; and eight nieces and nephews.