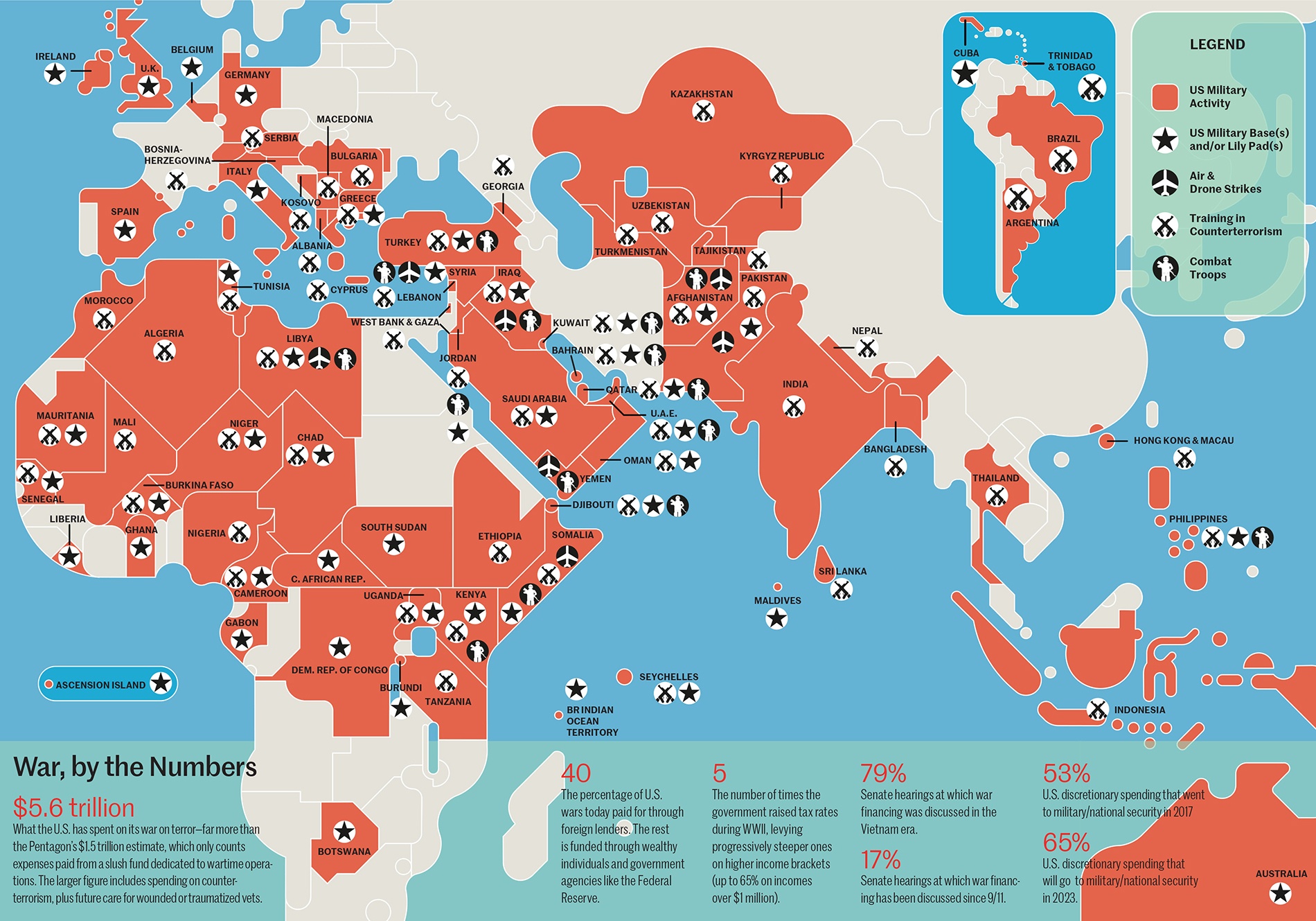 Politics & Law
The Price of U.S. Global Policing
Brown researchers did the math.
November 9th, 2018
"People have no idea how many places in the world we are militarily engaged or how much this endless global war is costing us." So says Stephanie Savell PhD '17, co-director of the Costs of War Project at Brown's Watson Institute for International and Public Affairs. Since 2011, the team of 35 scholars, legal experts, human rights experts, and doctors has harvested and merged research and data from multiple sources to quantify what the United States's military engagement worldwide since 9/11 is actually costing the nation.
The project estimates that price tag at $5.6 trillion, which dwarfs the Pentagon's $1.5 trillion estimate. "Most people just think we're talking about Iraq, Afghanistan, and Syria. They have no idea we're talking about military action against terrorism in 76 countries, or 40 percent of the world," says Savell. "We're also looking at what this is going to cost us in terms of caring for all post-9/11 vets. We're going to be paying for these wars for decades." The group's research shows that WWI and II financing strategies such as savings bonds and raising taxes on the rich mitigated income inequality, while current strategies—such as borrowing from elites while simultaneously cutting taxes—tend to widen the income divide.
What's worse, says Savell, is that few citizens are tapped into this looming economic crisis. "Americans are so detached from the fact that we're even at war at all. The situation will only change if people start caring on a larger scale in terms of whom they're electing and holding accountable." Learn more at brown.edu/costsofwar.