GS Class of 1962
Apr, 2022
Jim McGuinness (see Bob McGuinness '62).
Aug, 2021
Arthur L. Levin '62 AM spent the pandemic transferring last year's booked Portugal and Paris trip to this year, apparently so he could now transfer it to 2022. But, more promisingly, he completed both vaccine shots and his first book, the latter published at COVID's peak in 2020 via Amazon. He describes the book as "a happenstantial array of poetry and aphorisms, Mined Over Matters: Random Thoughts Reformed."
Apr, 2021
Lloyd Kaplan '62 MAT, professor emeritus at the Community College of Rhode Island and member of the Rhode Island Music Hall of Fame, coauthored In Harmony: Early Vocal Groups Remembered & Celebrated. The book was published by Consortium Publishing of West Greenwich, R.I.
Sep, 2019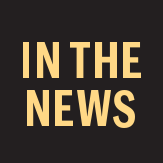 Alvin Rosenfeld '62 AM, '67 PhD, who has served for 30 years as the founding director of IU's renowned Robert A. and Sandra S. Borns Jewish Studies Program, received the Indiana University President's Medal for Excellence. He is also founding director of the Institute for the Study of Contemporary Antisemitism, one of the only university programs of its kind in the U.S., as reported by Indiana University News.
Jul, 2019
100 Years of Gratitude
Teresa Elizabeth Gagnon Mellone '39, '62 AM at her 80th reunion
Read More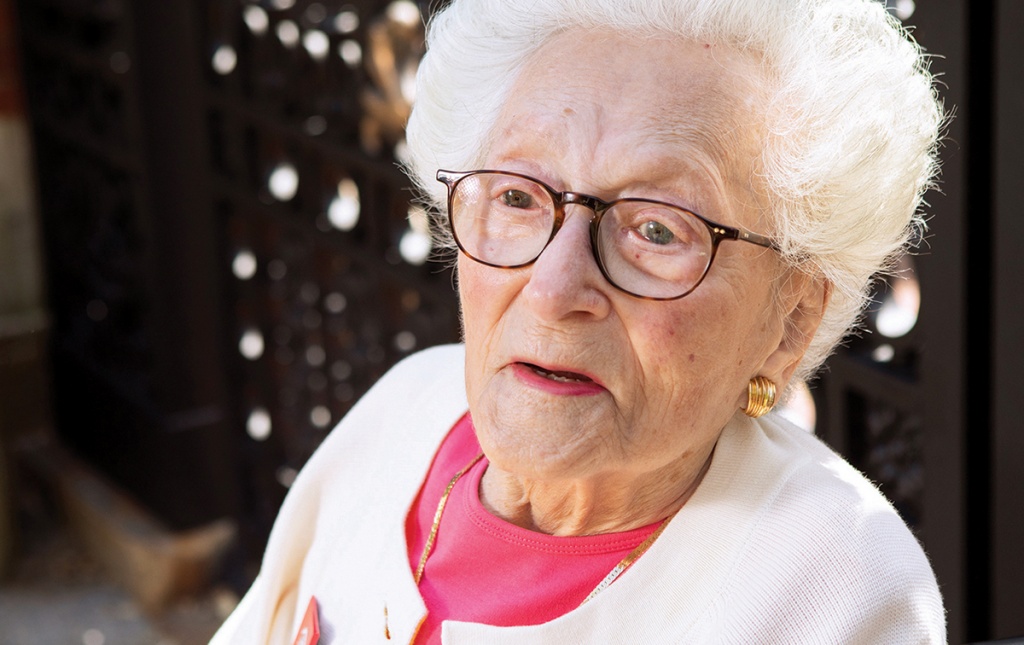 Jul, 2019
Gloria Markoff Winston writes: "Since 2008 I have been living at Laurelmead. I have spent my winters in Palm Beach, Florida, since 1982 and fully returned to Providence (no more 'snow birding') in 2015. I have everything I need in life except Florida sunshine so I take my vitamin D pills every day. I play duplicate bridge every week and join the poker game at night and still find time to volunteer at Miriam Hospital. Many of my life-long friends that I followed to Laurelmead are no longer here, but I am surrounded by new friends, many of whom are also members of the Brown family, including Paul Alexander '67, '69 ScM; Janet McWain Colby '60; Rosemary Mizener Colt '84 PhD; Abraham Ehrenhaus '45; Marilyn Silverman Ehrenhaus '49; Deborah Mulcare '68; John Schultz '62 ScM,'68 PhD; Daniel Siegel '57; Eugene Weinberg '51; Robert Wood '58; Louise Wood '75 MAT; and Lucinda Dohanian-Welch '00. We also have many esteemed Brown faculty members, past and present, including Lewis Lipsitt, Robert Davis, Laura Durand, Frank Durand, Francis McNelis, Gordon Wood, John Coleman, Annette Coleman, Robert E. Lanou, Richard Yund, and Nancy C. Rhodes, who was an associate director of admissions at Brown."
Obituaries
Aug, 2023
Henry R. Richardson III '62 ScM, '65 PhD, of Williamsburg, Va.; Dec. 25. He joined the mathematical consulting firm Daniel H. Wagner Associates (Pa.) and began a distinguished career using mathematics to plan and conduct searches at sea for the U.S. Navy and Coast Guard. He was a leader in the formulation of fundamental concepts in search theory, as well as in the development of practical means for their implementation. He was the civilian on-scene analyst during the successful 1996 Mediterranean H-bomb search off the coast of Spain. He developed the concept of Search Effectiveness Probability (SEP). During the 1968 search in the Atlantic Ocean for the sunken nuclear submarine USS Scorpion, he led a stateside and on-scene search team in developing probability maps of search areas that helped locate the missing submarine in 1969. He led the project to develop a Computer Assisted Search Planning (CASP) system for the U.S. Coast Guard. For CASP, he extended the simulation techniques he developed for the Scorpion search to be used in planning searches for moving objects, specifically boats and people missing at sea. CASP became operational in 1975 at all USCG Rescue Coordination Centers. It remained in use until 2007. After 20 years at Wagner Associates, he joined the Center for Naval Analyses in 1985 as senior scientist and later as vice president and director of the Naval Warfare Operations Division. In 1987, he accepted a position at the U.S. Naval Academy as chair of operation analysis and supervised the research of midshipmen. In 1988, he joined former colleagues from Wagner Associates at Metron as head of the advanced mathematics division. In addition to running the division, he developed physical and mathematical models for laser detection of mines in shallow water. He was also interested in mathematical finance and published several technical papers in that area. In 1998 he retired from Metron, where his contributions were as numerous and varied as his many technical interests. He was a mentor and role model for many analysts at Metron as he had been at Wagner Associates. He enjoyed sailing, the study of languages, and traveling. He is survived by his wife, Judith; a daughter and son-in-law; a son and daughter-in-law; five grandchildren; and a brother.
Jun, 2023
Kent Gardner '61, '62 MAT, of Huntersville, S.C.; Dec. 29. He was a lifelong educator. He began his career as a high school teacher in
Vermont and Connecticut and went on to teach at University of North Carolina at Charlotte. Before retiring, he worked for the
Charlotte Observer. He is survived by three daughters, two sons-in-law, six grandchildren, and four great-grandchildren.
Apr, 2023
Richard H. Lance '62 PhD, of Chestertown, Md.; Aug. 4. He was a professor emeritus of Cornell University. He was involved with the Washington College Academy of Lifelong Learning and an avid photographer. He is survived by his wife, Ginny; three children and their spouses; five grandchildren and a great-grandchild.
Jan, 2023
Frances "Petey" McKillop Ambrose '62 MAT of Topsham, Me.; June 5. For several years she was principal at Harpswell Community School. She later assisted in the development of the educational assessments for Maine school students. She was an active parishioner at St. Charles Borromeo and she enjoyed entertaining and swimming. She is survived by two sons and three grandsons.
Aug, 2022
Kenneth A. MacIver '62 AM, of Marblehead, Mass.; Mar. 13. He was a professor at Salem State University for 51 years. He taught history, political science, sociology, and anthropology. He also served as director of the Community Involvement Project. He authored many articles and short stories. He was a U.S. Army Korean War veteran. Phi Beta Kappa. He is survived by his wife, Barbara; a daughter; a son; a stepson; and cousins.
Apr, 2022
John F. Hilliker '62 AM, of Ottawa, Canada; Sept. 14, from complications of Parkinson's disease. He joined the Canadian foreign service in 1958 and served as consul in Jakarta, Indonesia. He left to pursue his doctoral studies and taught at Lakehead University in Thunder Bay before returning to the department of external affairs as historian in 1975. As head of the historical section from 1986 until his retirement in 2003, he became a leading authority on the history of Canada's foreign relations. He was general editor of the series Documents on Canadian External Relations, architect of the department's official history project, and senior author of its three
published volumes. He contributed to numerous scholarly collections.
Apr, 2022
Robert P. Burchard '60, '62 ScM, of Springfield, Va., formerly of Catonsville, Md.; Sept. 21, of complications of Parkinson's disease. He served in the Peace Corps in Nigeria teaching microbiology at Obafemi Awolowo University. After returning to the U.S., he joined the faculty of the University of Maryland, Baltimore County, as a professor of biological science, remaining there for 33 years. He was a campus leader for decades, serving as president of the faculty senate, interim chair of his department, and interim dean of the College of Arts and Sciences. In retirement, he volunteered for another 14 years teaching, researching, and working on committees. He also cofounded and chaired the Baltimore Inner City Outings program of the Sierra Club. He was a supporter of the Baltimore Symphony Orchestra, Center Stage, and Walters Art Museum. He is survived by his wife, Ann; a daughter and son-in-law; a son and daughter-in-law; four grandchildren; and a sister.
Jan, 2022
Michael Voichick '62 PhD, of Madison,Wisc.; July 1. In 1964, he joined the math faculty at the University of Wisconsin, where he enjoyed teaching for more than three decades. He is survived by his wife, Jane; three children, including Jenifer Voichick '85; a daughter-in-law; and four grandsons.
Oct, 2021
Elizabeth Hughes Schneewind '62 AM, of Brooklyn, N.Y.; June 12. She worked at Jewish Family Services in Baltimore, published on geriatric care, and was an accredited translator of German philosophy. She is survived by her husband, Jerome; three daughters; four grandchildren; and a sister.
Aug, 2021
Harry C. Keenan '62 MAT, of North Kingstown, R.I.; Mar. 11. He began his career in education as a math and science teacher and guidance counselor in the Warwick public school system. In 1965, he joined the faculty of Rhode Island Junior College (now Community College of Rhode Island) and, during more than three decades there, he was a professor of biology, psychology, and counseling, as well as an administrator in the office of academic affairs. For 10 years, he coached the CCRI men's golf team, which won seven New England championships. He was inducted into the CCRI Hall of Fame and CCRI Athletic Hall of Fame, both in 2002. He was also a pharmacist at Oxnard Pharmacy in Warwick and Cornell's Pharmacy in Providence. He was a U.S. Army veteran and a distance runner well into his 70s. He participated in several marathons and road races. He is survived by his wife, Norine; five children and their spouses; 10 grandchildren; seven great-grandchildren; and a sister.
Jun, 2021
Anthony L. Scotto '62 ScM, of Narragansett, R.I.; Jan. 2. He taught science and biology at La Salle Academy in Providence. He entered the Brothers of the Christian Schools in 1959. He had teaching and administrative roles at De La Salle Academy in Newport, R.I.; La Salle Military Academy in Oakdale, N.Y.; Bishop Bradley High School in Manchester, N.H.; Christian Brothers Academy in Lincroft, N.J.; and La Salle Center in Oakdale, N.Y.
Apr, 2021
Teresa Gagnon Mellone '62 AM (see '39).
Apr, 2021
Margaret O'Brien Donohoe '62 MAT, of Narragansett, R.I., formerly of Forest Hills, N.Y.; Nov. 7. She was a Peace Corps volunteer in Ethiopia from 1962 to 1964. She came back to the U.S. in 1965, then in 1966 returned to Africa as Peace Corps staff in Somalia until 1968, when she began her career in education teaching in the West Warwick School Department, R.I. She later moved to Forest Hills, where she taught in a state correctional facility for seven years. In 1978, she was employed with District Council 37, New York City's municipal labor union, representing the majority of New York City's public employees. She retired in 2006 as an administrator and director of counseling. She is survived by three children and one grandchild.
Apr, 2021
Teresa Gagnon Mellone '39, '62 AM, of Barrington, R.I.; Sept. 21, three weeks shy of her 101st birthday. She graduated with a degree in French and Italian, having entered as a freshman at the age of 15. As an undergraduate, she also had the opportunity to hone her art skills with courses at RISD and later received a master's in linguistics. Education was extremely important to her and her teaching career spanned all grade levels. After college, she taught medieval and European history and Italian at Woonsocket (R.I.) High School. After she was married, she taught all grades at the U.S. Dependents Elementary School in Ansbach, Germany, where her husband was stationed. Already fluent in French and Italian, she learned to speak fluent German while there. After returning to the United States, she resumed her teaching career in Barrington and taught second grade for 24 years at Primrose Hill School. She was an active alumna, having served as class president and as a member/officer of the Pembroke Club, a member of the Commencement Pops Committee, Brown Street Series, Brown Community of Learning in Retirement, Pembroke Center Council, Faculty Club Board of Managers, and a longtime Brown Annual Fund fundraiser. She enjoyed music and playing the piano and was on the board of directors of the Rhode Island Philharmonic and a member of the Friends of the Philharmonic. She was also part of the original fundraising for the restoration of the Crescent Park Looff Carousel. She was a member of the Barrington Garden Club for many years and a devoted fan of the New England Patriots, calling herself their head cheerleader. She was proud to be a recipient of the Brown Bear Award and featured in the July/August 2019 BAM story "100 Years of Gratitude." She is survived by three daughters; a son-in-law; three grandchildren, including Justin Monti '99; and five great-grandchildren.
Sep, 2020
Stephen D. Shatkin '62 MAT, of Brookline, Mass.; Feb. 8. He was a retired professor at Suffolk University and co-owner of Camp Samoset in Lake Casco, Me. He is survived by many cousins.
Sep, 2020
Patricia Reid Eldredge '62 AM, of St. Paul, Minn.; Jan. 24, from advanced Parkinson's disease. She was an adjunct professor of both English and graduate liberal studies at Hamline University for 14 years. Before moving to St. Paul, she taught at Earlham College, Michigan State University, Lansing Community College, and Barrington College. Her scholarly articles linking Jungian and post-Freudian psychoanalytic approaches to literature appear in edited volumes and scholarly journals. In retirement, she wrote a mystery novel, The Shadow of Strangers, which her husband intends to publish. She is survived by her husband, Sears; two brothers and sisters-in-law; three nieces; and a nephew.
Sep, 2020
Atle Gjelsvik '60 ScM, '62 PhD, of North Kingstown, R.I.; Mar. 13. He was professor emeritus of civil engineering at Columbia, recipient of three Excellent Teacher Awards, and author of scientific journal articles and The Theory of Thin-walled Bars. He worked in ship building and the design of offshore structures, including semi-submersible oil drilling rigs, developing solutions to various problems associated with oil drilling. His research interests included buckling of arches, stability of elasto-plastic columns, design of light gauge beams, minimum-weight design on continuous beams, bone remodeling, plastic design, and suspension bridge cables. His collaborations with the College of Physicians and Surgeons at the Columbia-Presbyterian Medical Center led to advances in the field of orthopedics and joint replacement. He is survived by his wife, Carol Canner Gjelsvik '59; daughter Annie Gjelsvik '91, '03 PhD; a son; and niece Elizabeth Canner '91.
Jun, 2020
John E. Hubbard '62 MAT, of Tucson, Ariz.; Dec. 29. He was a professor at SUNY Brockport, where he taught Earth Sciences for more than 30 years. In the summers he enjoyed research positions at scientific laboratories throughout the county and conducting workshops to train young science professors in hydrology. He spent 11 summers in the Rocky Mountains teaching students at Pingree Park, the Colorado State University Forestry Field Camp. In retirement he spent summers in the Adirondack Mountains and winters in Tucson. He enjoyed hiking, reading, playing tennis, and traveling, especially to national parks. He is survived by his wife, Rhoda; three children; eight grandchildren; a great-granddaughter; a brother; and two sisters-in-law.
May, 2019
Henry C. Kelly '62 PhD, of Fort Worth, Tex.; Jan. 2. In 1964 he joined the Texas Christian University chemical department faculty and remained until his retirement in 1998. He taught chemistry and advanced levels of inorganic chemistry, research in chemical reaction kinetics, and the study of mechanisms of reactions. He also directed research and served as a mentor for both graduate and undergraduate students. He collaborated with colleagues in England and Canada while on sabbatical leaves and spent two summers lecturing in chemistry at the Universidad de las Américas in Puebla, Mexico. He co-authored several papers with students and faculty. He served as director of the honors program at TCU for seven years and chaired the TCU department of chemistry for six years. He was a member of the American and British chemical societies, New York Academy of Science, American Association for the Advancement of Science, and Sigma Xi. He enjoyed traveling with his wife before her passing and is survived by three children and their spouses including Luanne K. Cullen '83 AM, and three grandchildren.
Jan, 2019
Calvert Magruder '62 AM, of Cambridge, Mass.; July 21, of congestive heart failure while in hospice care. In the early 1950s he was employed as an analyst with the CIA. After receiving his degree from Brown, he taught American and European history at the Fessenden School in Newton, Mass. He also taught at Maumee Valley Country Day School in Ohio and at the Sewickley Academy in Pennsylvania before returning to Cambridge. He enjoyed singing and was a member of the Christ Church Cambridge choir for 30 years. He is survived by a brother and several cousins.