GS Class of 1973
Apr, 2023
Bill Reed writes: "My wife, Mary Hutchings Reed '73, '73 AM, is part of the 50-year reunion planning. We will both be in Providence in the spring." Contact Bill at (312) 718-0207 or at bill.reed123@outlook.com.
Apr, 2023
Bernard Mendillo '73 AM writes: "I've published a new novel, The Wide Plains of Troy, which is a modern, very loose retelling of The Iliad. This dramatic—with comic undertones—story, in which men and women wage war against each other, the truth, and life itself, is set in the inconspicuous town of Foxton, Massachusetts, in the ninth week of a war against a dread scourge called The Affliction. Fierce political adversaries fight over truth and life itself. There is also the rage of stolen love, tragic love, and lost love. It is available in paperback and Kindle versions on Amazon."
Apr, 2023
Eleanor Levie '73 MAT writes: "Brown MAT class of 1973! This year marks our 50th. Mark your calendar now for a reunion on Zoom. Sunday, June 11, at 7:30 p.m. E.D.S.T. Attend from wherever you are. Come as you are. RSVP to your classmate, EleanorLevie@gmail.com, and I'll send you a link and a reminder closer to the time. Looking forward to catching up with old friends and teaching each other about our current fabulous selves."
Aug, 2022
Chiffon Sophisticate
Globally renowned fashion expert André Leon Talley '73 AM combined scholarship and style
Read More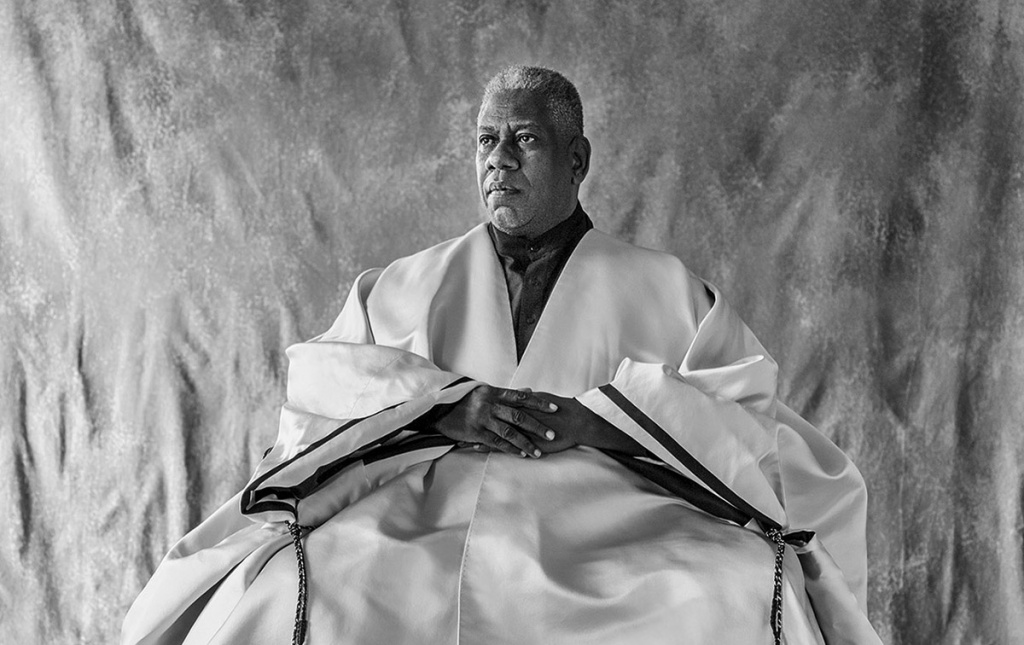 Aug, 2020
Bernard Mendillo '73 AM (see '70).
Aug, 2020
Bernard Mendillo '73 AM has a new novel, It's What We Do, a humorous, episodic story about a man in his 70s who becomes a single parent when his wife leaves him just as they adopt a little girl from China. It is available on Amazon.
Mar, 2019
Randolph Steinen '73 PhD volunteers with the Connecticut Geological Survey at the Department of Energy and Environmental Protection. He is also involved with quadrangle mapping and the geology of local state parks. He has posted several Earthcaches, which are geocaches—or treasure hunts using global positioning software—that specifically indicate interesting geological formations or processes. These can be looked up on EarthCache.org.
Obituaries
Jun, 2023
Anthony Catalano '73 PhD of Spokane, Wash.; Oct. 21; of complications from ALS. He graduated from Rensselaer Polytechnic Institute and, following graduation from Brown, began working at RCA's David Sarnoff Research Center, where he developed amorphous silicon solar cells. He received an RCA Outstanding Achievement Award for this accomplishment. In 1992, he was the director of the photovoltaic division of the National Renewable Energy Laboratory (Colo.). He founded Terralux Inc. in 2003, working to commercialize LED lighting with products designed to replace traditional incandescent bulbs, resulting in more than 50 patents. He maintained a weather tracking site for many years, contributing data to NOAA. His photography interest grew to include astrophotography. He also enjoyed wine making, website development, and travel. He is survived by his wife, Patricia, and three daughters.
Jan, 2023
Thomas E. Felter '73 ScM, '77 PhD, of Livermore, Calif.; Aug. 2, of complications of multiple myeloma and amyloidosis. He received his undergraduate degree in physics from UC Santa Cruz and went on to postdoctoral positions at UC Santa Barbara and California Institute of Technology. While at Cal Tech, he spent four months in Novosibirsk, Russia, as part of a research exchange program. He began his career working at Sandia National Laboratory before moving to Lawrence Livermore National Laboratory for 11 years and ultimately returning to Sandia, from which he retired in 2017. He was passionate about environmental issues and social justice and was the key funder in a microlending project in Zambia that promoted the sale of solar lanterns and biofuel stoves in remote villages. He enjoyed learning and tinkering and designing new things. He actively participated in his children's activities of swim meets, water polo games, Boy Scout outings, band concerts, UCLA rowing regattas, family camping and ski trips, sailing, and biking. In retirement, Tom found new interests as he served on the board of the Pedrozzi Scholarship Foundation and joined a remote-control airplane club, the Sons in Retirement social group, and Robot Garden. He is survived by his wife, Ann Calner Felter '73; a daughter; a son and daughter-in-law; a granddaughter; a sister and brother-in-law; and nieces and nephews.
Jun, 2022
Joseph A. DiLorenzo '71, '73 MMSc, '75 MD, of Saunderstown, R.I.; Jan. 12. He opened his own internal medicine practice in Cranston and was affiliated with Our Lady of Fatima Hospital and Roger Williams Medical Center. He was an avid camper and enjoyed hiking and canoeing. He is survived by a sister and brother-in-law, and seven nieces and nephews.
Apr, 2021
Shirley Williams-Scott '73 ScM, of Marrero, Ala.; July 29. She began her teaching career at Miles College as a graduate laboratory assistant and went on to teach life sciences as an instructor at Miles College and Lawson State Junior College. She then became an assistant professor of biology at Jackson State University and later a full professor of biology at Stillman College. While at Stillman, she served as acting chairperson of the natural science division as well as the faculty representative to the 1987 White House Initiative on Historically Black Colleges and Universities. She became an associate professor of research in the College of Pharmacy and graduate faculty at Xavier University in New Orleans and retired from her teaching career after her tenure at Southern University in New Orleans (SUNO), where she was a professor of biology and served as chair of the biology department. While at SUNO she was instrumental in developing several partnerships, including the Howard Hughes Internship Program in collaboration with the University of New Orleans, and was codirector of the SUNO/LSUMC Collaborative Research Initiative in Stress Biology Program. She also developed SUNO's first marine biology program and lab. Shirley had an extensive research career that included studies on hypertension, glucose intolerance and hyperinsulinemia, B-6 deficiency, and glucose metabolism, and collaborations with the Oak Ridge National Laboratory, Argonne National Laboratory, National Science Foundation, Tulane University, and the Louisiana State University Medical Center. She was the author or coauthor of more than 50 scientific publications. In addition to her teaching and research, she served as a science evaluator for the Southern Association of Colleges and Schools (SACS) for Life Sciences, a grant reviewer for the Minority Research Center of Excellence Program (MRCE), and chair of the panel of the Research Improvement in Minority Institutions (RIMI) Program. Throughout her career she received numerous awards and honors. She was also instrumental in starting the Robert Charles Blakes Senior Bible College and Theological Seminary and served as the school's first dean. She is survived by five children, 12 grandchildren, two brothers, a sister-in-law, and several nieces and nephews.
Jan, 2021
Edward D. Kleinbard '73 AM (see '73).
Jan, 2021
Edward D. Kleinbard '73, '73 AM, of Pasadena, Calif.; June 28, of cancer. After graduating from Yale Law School in 1976, he moved into corporate law, rising to a partnership at Cleary Gottlieb Steen & Hamilton. In 2007, he moved to the public sector as chief of staff to the Congressional Joint Committee on Taxation, then joined the faculty at University of Southern California's Gould School of Law in 2009. He was a fellow of the Century Foundation and named Tax Person of the Year in 2016 by Tax Analysts. He was regularly quoted on tax and fiscal policy issues by major newspapers, including the New York Times, the Los Angeles Times, Bloomberg News, the Washington Post, and the Wall Street Journal. His academic work focused on government taxation and fiscal policy. Along with numerous journal articles and opinion pieces, he published We
Are Better Than This: How Government Should Spend Our Money in 2015 and his forthcoming book, What's Luck Got To Do With It, is scheduled for publication in early 2021. He is survived by his wife, Norma; his mother; a son and daughter-in-law; a granddaughter; a sister and brother-in-law Kris Heinzelman '73, '73 AM; and a brother and sister-in-law.
Nov, 2020
Gerald A. Greenberger '72 AM, '73 PhD, of Short Hills, N.J.; Apr. 3, from COVID-19. He taught French history at The College of William & Mary for several years before earning his JD from Yale Law School. He then had a 36-year career practicing law. He is survived by his wife, Debby; a daughter; a son; two brothers; two sisters-in-law; a brother-in-law; two nieces; and a nephew.
Apr, 2020
James T. Fahey '73 PhD, of Troy, N.Y.; Nov. 23. He taught philosophy at Rensselaer Polytechnic Institute, the University of Albany, Siena College, and Sage College. He enjoyed volleyball, softball, soccer, kayaking, bicycling, hiking, camping, and Irish music. He is survived by his wife, Kathy; a sister; a brother; and several nieces and nephews.
Nov, 2019
Joan Martin Roth '73 AM, of Wakefield, R.I.; May 18, after battling kidney disease for more than 15 years. She taught at UCLA and became an on-air commentator for a local Los Angeles television news station. She later taught at several universities, including Tufts, before starting several successful companies, one being an educational toy company. She founded College Start Online to help students get into college. She also wrote four books, including Why Cities Go Broke, which was nominated for a Pulitzer Prize. She lived in England for a period of time and traveled the world. She is survived by her husband, Jonathan; a daughter; a sister; a brother; a niece; and two nephews.
Jul, 2019
Gerald M. Miller '73 AM, of Oxford, Ohio; Feb. 16, of cancer. He was a professor of economics at Miami University in Oxford, recognized by his peers and students as a best teacher, and honored as the recipient of the 1996 A.K. Morris Award. During summer breaks from teaching, he returned to New York and worked in various positions, including counselor and co-director at Camp DeBaun. In 1974 he was initiated into Sigma Alpha Mu fraternity as a faculty advisor for the Miami chapter. He served the fraternity in several different capacities on a local and national level for more than 44 years. He served as chapter advisor as well as director of the chapter's house corporation and also served as National Scholarship Chairman, chairman of the SAM Foundation Scholarship Committee, and director of the SAM Foundation. After retiring from Miami University, he remained on several advisory committees, including the Cliff Alexander Office of Greek Life, and received a Proclamation of Outstanding Faculty/Staff on Oct. 6, 2018. He is survived by his husband, James Pater; a brother; and several nieces and nephews.
Mar, 2019
Marlene C. Browne '73 AM, '76 PhD, of Mitchellville, Md.; Dec. 1. She was an English teacher at the U.S. Naval Academy in Annapolis and retired in 2009 as director of the Writing Center. She was an accomplished violinist and played in various local concert symphonies. She is survived by a brother, a sister-in- law, and several nieces and nephews.