GS Class of 1976
Nov, 2022
Big Mother Coffeehouse
'70s Heaven
Read More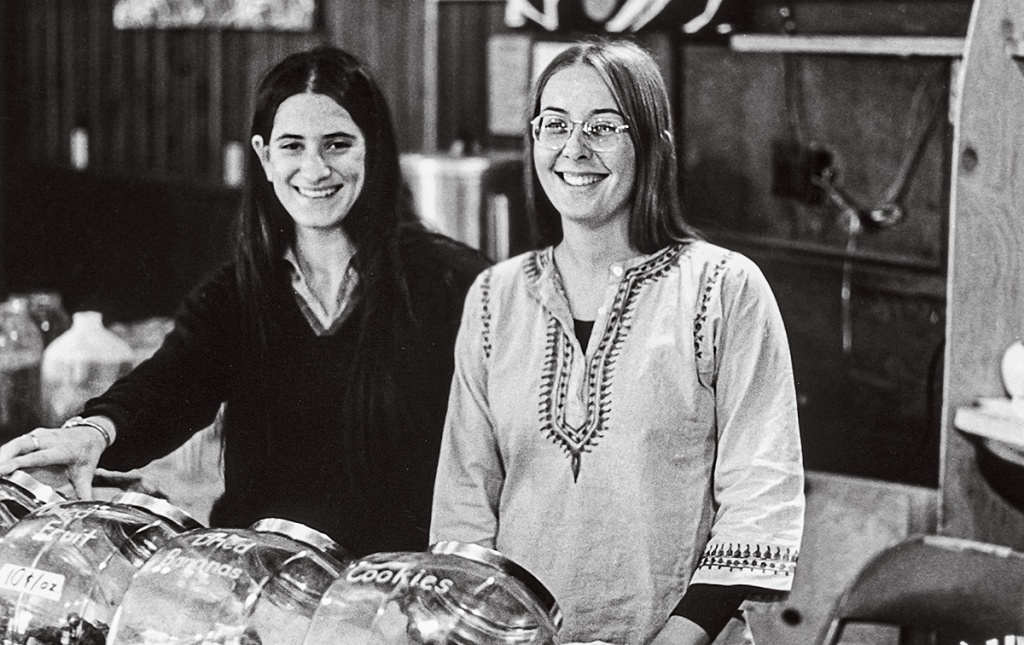 Nov, 2021
Jaimee Wriston Colbert '76 AM published her seventh work of fiction, a novel called How Not to Drown, with Alcove Press/Crooked Lane Books. She was also promoted to distinguished professor of English and creative writing at SUNY, Binghamton University.
Aug, 2021
Phillip S. Kott '76 AM, '79 PhD has been inducted into the National Agricultural Statistics Services Hall of Fame.
Jan, 2019
Jeffrey L. Purvin writes: "After a long career in business, I'm working full-time with my wife, Francesca, on the University of Fashion website, where she's handling the fashion end and I'm handling the business end. It's been a great way for me to learn some new skills and keep my brain sharp in retirement. I'm taking a break from music after rejoining my Brown bandmate, Mark Blumenkranz '72, '75 MD, '76 MMSc and the Fabulous Kangaroos a few years ago in Silicon Valley. I've stayed in touch with many of my other Brown classmates, including Mike Byers '71, Noah Dorsky '74, Peter Mansfield '71, Eric Oliner '72, and Peter Reinke."

Obituaries
Aug, 2023
Henry "Nick" Hanson Jr. '76 PhD, of Charlottesville, Va., formerly of New York; Feb. 13. While studying at Brown, he met his future wife. After graduation, they were married and he began teaching at Trinity College in Hartford, Conn. After two years, he accepted a teaching position at Manhattan College (N.Y.) and spent summers studying finance at NYU. He was hired as a quantitative analyst at Kidder, Peabody & Co. and at Salomon Brothers, where he was promoted to vice president of derivative and quantitative research. He worked for investment firms until his retirement in 1996, when he moved to Charlottesville but continued his interest in the stock market. He is survived by his wife, Janice Rogers '74 ScM; his mother-in-law; a sister; a sister-in-law; a brother; and two brothers-in-law.
Oct, 2022
Jeng-Eng Lin '76 PhD, of Los Osos, Calif.; May 20, of complications of lymphoma. He was a professor at George Mason University for 33 years. During those years he spent many hours in community service donating his time to strengthen Chinese American and underprivileged communities. Upon retirement, he continued to do research. He is survived by his wife, Shu-Ping; two children and their spouses; and five grandchildren.
Apr, 2020
Shan Shih '76 PhD, of Troy, Mich.; Nov. 12, of an infection while receiving treatment for bladder cancer. He worked for Rockwell Automotive/Arvin Meritor as principal engineer, chief engineer, and engineering director for 26 years. He also taught at Lawrence Technological University for eight years as an adjunct professor. He enjoyed developing computer simulation programs of automotive mechanical systems, as well as mountain climbing, hiking, and traveling. He is survived by his wife, Carey; two sons; and four grandchildren.
Nov, 2019
Joel S. Silverberg '63, '70 ScM, '76 PhD, of Providence; Aug. 11, of lymphoma. After earning degrees in music, electrical engineering, and biomedical engineering, he received a postdoctoral certificate from the Institute for Retraining in Computer Science and held faculty positions at Vassar College, Boston University, Roger Williams University, and Brown. In retirement he pursued his long-standing fascination for navigational mathematics and the practical mathematics of the 17th and 18th centuries, writing several papers and conference presentations. He enjoyed singing and playing several instruments. He was an avid sailor and liked birding. He is survived by his wife, Patricia Brennan '75; a daughter; a sister; and a niece and nephew.
May, 2019
Gale H. Closter Nigrosh '76 AM, '85 PhD, of Worcester, Mass.; Nov. 1, from complications of pneumonia and MS. She taught French and linguistics at Clark University for 20 years. When she could no longer stand in front of a classroom, she became coordinator of programs linking public schools to many colleges and universities in the area. That career lasted 25 years. She is survived by her husband, Bob; her mother; a daughter; a son; a granddaughter; a brother and sister-in-law; and a nephew.
Mar, 2019
Marlene C. Browne '73 AM, '76 PhD, of Mitchellville, Md.; Dec. 1. She was an English teacher at the U.S. Naval Academy in Annapolis and retired in 2009 as director of the Writing Center. She was an accomplished violinist and played in various local concert symphonies. She is survived by a brother, a sister-in- law, and several nieces and nephews.
Jan, 2019
Robert A. Seelinger '76 AM, of Fulton, Mo.; Sept. 22, of pancreatic cancer. He taught Latin and classics at Westminster College. From 1999 to 2005 he served as dean of the faculty and vice president of the college. He is survived by his wife, Cathy; a son; a sister; and three nephews.