GS Class of 1979
Apr, 2022
Joel Scheraga '79 AM, '81 PhD (see '76).
Apr, 2022
Joel Scheraga '79 AM, '81 PhD, led the team that produced the U.S. Environmental Protection Agency's new Climate Adaptation Action Plan. The plan was released by the White House, along with others from across the federal government, on Oct. 7. It describes how EPA will work with its partners in states, tribes, territories, local governments, and businesses to promote a healthy and prosperous nation that is more resilient to a changing climate with a particular focus on advancing environmental justice.
Nov, 2021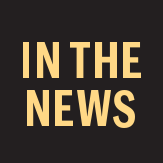 Griffin Rodgers '76, '79 MD, '79 MMSc, director for the National Institute of Diabetes, Digestive, and Kidney Diseases at the National Institutes of Health, was named the 2021 honoree of the National President's Award by the American Association of Kidney Patients (AAKP). He was honored in recognition of his "relentless dedication to the kidney patient community, public service, and America's historic role as a leader in advanced research, medical innovation, and kidney care treatments."
Aug, 2021
Phillip S. Kott '76 AM, '79 PhD has been inducted into the National Agricultural Statistics Services Hall of Fame.
Jan, 2021
Judith D. Schwartz published The Reindeer Chronicles: And Other Inspiring Stories of Working with Nature to Heal the Earth with Chelsea Green Publishing in August. The book is a global tour of earth repair, with stops in China, the Middle East, Spain, Hawaii, Norway, New Mexico, and the grasslands of Eastern Washington. Judy lives in southern Vermont with husband Tony Eprile '79 AM. For more, see https://judithdschwartz.com/.
Jul, 2019
Jerry Coker '79 AM published his third World War II novel, Hunt of the Kite (Procol Press). He writes: "Of interest to Brunonians are the watercolor covers, front and back, created by my friend Kay Cassill specifically for the book. Kay is an artist based in Cape Cod and Saline, Michigan, and she is the widow of novelist and former Brown professor R.V. Cassill."
Nov, 2018
Lise Weil '79 AM, '87 PhD published In Search of Pure Lust: A Memoir with She Writes Press. Lise was founding editor of the feminist review Trivia: A Journal of Ideas, and in In Search of Pure Lust she documents her immersion in the heady experiment of lesbian-feminism of the '70s and '80s, a time when women were reinventing everything from the ground up, beginning with themselves. A dive into Zen practice begins to turn things around, but her struggle to reconcile hot-headed lesbian desire with spacious Zen mind will persist for a good long while. Scenes from Brown include a conversation about Baudrillard and astrology in the Ratty and a dissertation defense that turns uncomfortably personal. More information can be found at https://shewritespress.com/product/search-pure-lust/.