GS Class of 1979
Apr, 2023
Christian McBurney writes: "My latest book was published earlier this year and it is my most groundbreaking one: An American Privateer's War on Britain's African Slave Trade. Providence merchant John Brown was the main investor and mastermind behind the extraordinary voyage. I also continue to publish the leading Rhode Island history blog at smallstatebighistory.com, in which I release one article a week, with a stable of authors. In my latest article, I write about four wonderful popular American history writers who walked the grounds of Brown when I did when we were undergrads: Edward Ball '82; Eric Jay Dolin '83, Tony Horwitz '79 ScM, '82 PhD, and Nathaniel Philbrick '78.
Apr, 2022
Joel Scheraga '79 AM, '81 PhD (see '76).
Apr, 2022
Joel Scheraga '79 AM, '81 PhD, led the team that produced the U.S. Environmental Protection Agency's new Climate Adaptation Action Plan. The plan was released by the White House, along with others from across the federal government, on Oct. 7. It describes how EPA will work with its partners in states, tribes, territories, local governments, and businesses to promote a healthy and prosperous nation that is more resilient to a changing climate with a particular focus on advancing environmental justice.
Nov, 2021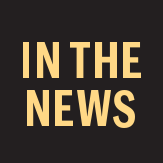 Griffin Rodgers '76, '79 MD, '79 MMSc, director for the National Institute of Diabetes, Digestive, and Kidney Diseases at the National Institutes of Health, was named the 2021 honoree of the National President's Award by the American Association of Kidney Patients (AAKP). He was honored in recognition of his "relentless dedication to the kidney patient community, public service, and America's historic role as a leader in advanced research, medical innovation, and kidney care treatments."
Aug, 2021
Phillip S. Kott '76 AM, '79 PhD has been inducted into the National Agricultural Statistics Services Hall of Fame.
Jan, 2021
Judith D. Schwartz published The Reindeer Chronicles: And Other Inspiring Stories of Working with Nature to Heal the Earth with Chelsea Green Publishing in August. The book is a global tour of earth repair, with stops in China, the Middle East, Spain, Hawaii, Norway, New Mexico, and the grasslands of Eastern Washington. Judy lives in southern Vermont with husband Tony Eprile '79 AM. For more, see https://judithdschwartz.com/.
Jul, 2019
Jerry Coker '79 AM published his third World War II novel, Hunt of the Kite (Procol Press). He writes: "Of interest to Brunonians are the watercolor covers, front and back, created by my friend Kay Cassill specifically for the book. Kay is an artist based in Cape Cod and Saline, Michigan, and she is the widow of novelist and former Brown professor R.V. Cassill."
Nov, 2018
Lise Weil '79 AM, '87 PhD published In Search of Pure Lust: A Memoir with She Writes Press. Lise was founding editor of the feminist review Trivia: A Journal of Ideas, and in In Search of Pure Lust she documents her immersion in the heady experiment of lesbian-feminism of the '70s and '80s, a time when women were reinventing everything from the ground up, beginning with themselves. A dive into Zen practice begins to turn things around, but her struggle to reconcile hot-headed lesbian desire with spacious Zen mind will persist for a good long while. Scenes from Brown include a conversation about Baudrillard and astrology in the Ratty and a dissertation defense that turns uncomfortably personal. More information can be found at https://shewritespress.com/product/search-pure-lust/.
Obituaries
Aug, 2021
Beverly Lyon Clark '79 PhD, of Providence; Mar. 18. After graduating from Swarthmore College, she served as a Peace Corps volunteer from 1971 to 1974 and then attended Brown. She was a professor of English Literature at Wheaton College for 44 years and the author of 13 scholarly books and hundreds of articles. Phi Beta Kappa. She is survived by her husband, Roger '76 AM, '79 PhD; a daughter; a son; a grandson; and her sister Nancy Lyon '82.
Apr, 2021
Elizabeth Barclay Engen '79 AM (see '73).
Apr, 2021
Elizabeth Barclay Engen '73, '79 AM, of East Providence; Oct. 23, after a lengthy illness. She was a linguist and taught at the Rhode Island School for the Deaf. A lover of languages, she spoke Norwegian and Portuguese. She enjoyed sailing, riding horses, skiing, and visiting friends and family in Norway. She is survived by two sons and their spouses, and seven grandchildren.
Nov, 2020
Carla Mathes Woodward '79 AM, of Providence; May 18, after a long illness. Her professional career included service at the Museum of Fine Arts Boston, Wellesley College, and RISD. She sang for many years in the choir at St. Martin's Episcopal Church in Providence and is survived by a daughter, two sisters, and nieces and nephews.
Nov, 2020
Joan Millman '79 AM, of Cambridge, Mass.; Apr. 4. She studied under John Gardner at the Bread Loaf literary conference and enjoyed two fellowships at New York's Yaddo artists colony. Her stories appeared in the Virginia Quarterly Review and the Carolina Quarterly and her collection entitled The Effigy won the University of Missouri Press's prestigious Breakthrough Prize in short fiction in 1989. For many years she contributed articles to the Boston Globe, the Worcester Telegram & Gazette and the MetroWest Daily News, as well as travelogues for numerous newspapers and magazines. In addition to her writing, she taught English composition and creative writing at Emerson College and Framingham State and Salem State universities. She is survived by four children and their spouses, nine grandchildren, and three great-grandchildren.
Apr, 2020
Albert R. Frackelton '79 PhD, of Rumford, R.I.; Oct. 14. He was an associate professor of research at Brown for 30 years, as well as a staff member in the department of medicine and research at Roger Williams Medical Center. Upon retirement, he remained active with the research safety and radiation committees at Roger Williams Medical Center. He was passionate about climate change, demonstrated through his participation in RI Interfaith Power and Light and the Environmental Ministries of the United Church of Christ at the national conference and local levels. He is survived by his wife, Marjorie; two children and their spouses; six grandchildren; two sisters; and a brother-in-law.
Apr, 2020
Jane E. Carvalho '79 AM, of Mattapoisett, Mass.; Oct. 19, after a long illness. She earned a JD at Northeastern School of Law. She was fluent in several languages and worked as a translator and cryptologist for the FBI, spent several years as an ESL educator, and in 1983 passed the bar and became a family law attorney. She began her law career at the Law Office of Armand Fernandes, Jr., before opening a private practice in 1987 with offices in Boston, New Bedford, and Martha's Vineyard. She was a member of the Board of Bar Overseers Hearing Committee and a past president of the Massachusetts Bar Association Family Law Section Council. She lectured frequently. She was a longtime member of the Pentecostal Assembly in New Bedford and traveled to India for mission work. She enjoyed hiking, biking, camping,
and being at the ocean. She is survived by four cousins.