GS Class of 1987
Aug, 2022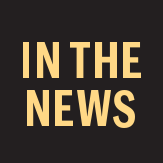 Washington Magazine released its list of Tech Titans 2022, the 225 most important and innovative leaders in Washington's digital economy. Among the honorees were: David Cicilline '83, chair of the antitrust subcommittee, U.S. House of Representatives; Catherine Marsh '82, '87 PhD, director, Intelligence Advanced Research Projects Activity; Tobin Moore '04, cofounder and CEO, Optoro; Stefanie Tompkins '93 ScM, '97 PhD director, Defense Advanced Research Projects Agency; and Adam Vitarello '05, cofounder and president, Optoro.
Apr, 2022
Bob Valentini '87 ScM, '93 MD, '93 PhD (see Pamela Wiseman '83).
Apr, 2022
Pamela Wiseman writes: "I connected with Mary Griffin Perna and Chris Perna, Bobby Chang '88 MD, Karen Sadler, and Eliane Videira, and I obtained a recipe from Bob Valentini '87 ScM, '93 MD, '93 PhD. I moved to Dallas in 2017 for an executive position leading supply chain transformation of a top-ten health system. I would be happy to assist my alumni friends in their pursuit of supply chain excellence. Timing is everything!"
May, 2019
Constantine M. Megaridis '86 ScM, '87 PhD was appointed University Distinguished Professor at the University of Illinois at Chicago, where he has been since 1990. He is also director of the Micro/Nanoscale Fluid Transport Laboratory.
Nov, 2018
Lise Weil '79 AM, '87 PhD published In Search of Pure Lust: A Memoir with She Writes Press. Lise was founding editor of the feminist review Trivia: A Journal of Ideas, and in In Search of Pure Lust she documents her immersion in the heady experiment of lesbian-feminism of the '70s and '80s, a time when women were reinventing everything from the ground up, beginning with themselves. A dive into Zen practice begins to turn things around, but her struggle to reconcile hot-headed lesbian desire with spacious Zen mind will persist for a good long while. Scenes from Brown include a conversation about Baudrillard and astrology in the Ratty and a dissertation defense that turns uncomfortably personal. More information can be found at https://shewritespress.com/product/search-pure-lust/.
Obituaries
Apr, 2021
Ellen B. Furlough '87 PhD, of Lexington, Ky.; Sept. 26, after a long illness. She taught middle school in South Carolina before obtaining her master's degree. She later was a history professor at Kenyon College, where she earned tenure and served as department chair. She joined the University of Kentucky history department in 1999 and in 2005 received a UK Great Teacher award. Her research, focused on consumer cooperatives and the history of tourism, received international recognition and invitations to speak at conferences in several countries. Her publications have been cited by other scholars. She is survived by her husband, Frank; a son; a daughter-in-law; a granddaughter; a sister; a brother; a niece; and two nephews.
Sep, 2019
Richard P. Manning '87 AM, of Providence, formerly of Flint, Mich.; Apr. 6. He worked for 30 years as an archivist for Brown's Department of Modern Culture and Media. He was former codirector for the French Film Festival and was involved with the Africana Film Festival, the Providence LGBTQ Film Festival, and many others. He enjoyed sports statistics and sporting facts. He is survived by a brother.