GS Class of 1992
Nov, 2022
Big Mother Coffeehouse
'70s Heaven
Read More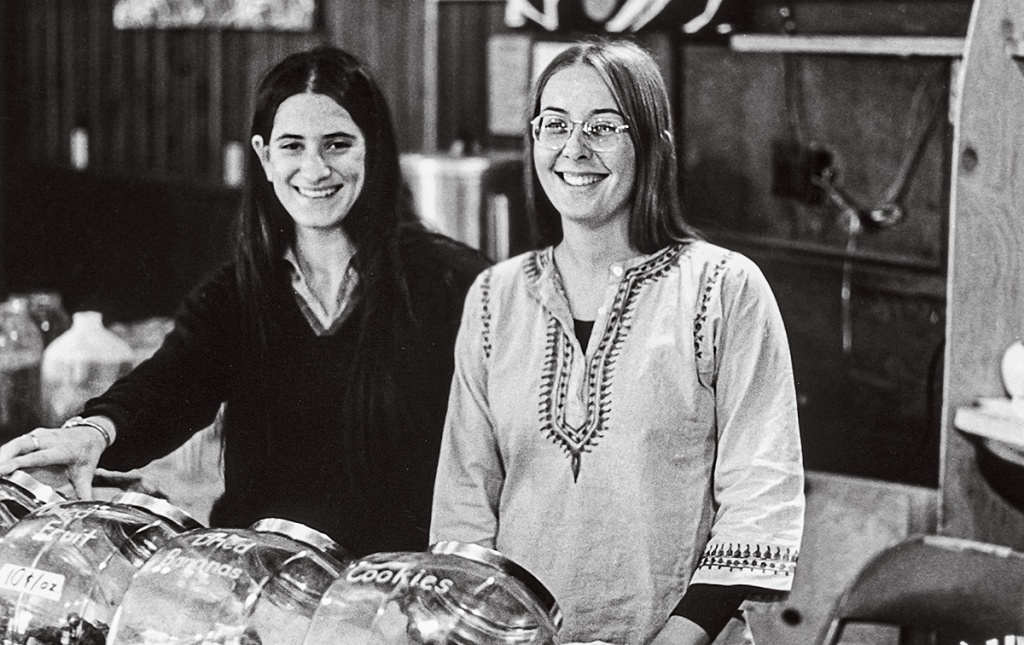 Nov, 2021
Peter M. Athanas '92 PhD, professor of electrical and computer engineering in the College of Engineering at Virginia Tech, has been conferred the title of professor emeritus by the Virginia Tech Board of Visitors. A member of the Virginia Tech faculty since 1992, he was the principal or coprincipal investigator on grants researching high performance reconfigurable computing and signal processing. He disclosed 10 patents and was granted four U.S. patents. He also authored or coauthored more than 150 peer reviewed journal and conference papers and two book chapters. He served on numerous proposal review panels, including review panels for the National Science Foundation. In the classroom, he taught both undergraduate and graduate courses. He directed more than 90 master's degree and 20 PhD students and served on more than 220 master's degree and PhD committees in total.
Apr, 2021
Christine Shin Yin '92 MAT (see Justine Stamen Arrillaga '92).
Apr, 2021
Justine Stamen Arrillaga had a fun gathering with Christine Shin Yin '92 MAT visiting (from San Francisco) her sister Jodi Shin Yamamoto '93 in Honolulu, where both Justine and Jodi live.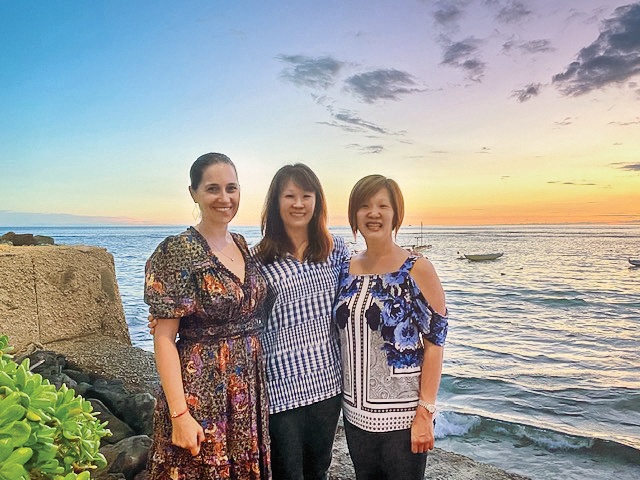 Jan, 2021
Constance Moore '92 AM illustrated the children's book Brown: The Many Shades of Love. Written by Nancy Johnson James, the narrative around skin tone and celebration of self takes on a sweet and simple guise in this story.
Jan, 2019
Ulle Viiroja Holt '92 AM, '00 PhD, writes: "This past August I had a first birthday party for my grandson Aeneas, who is the latest grandchild to join our family and the first baby for William Holt '02 and his wife Melissa. His other grandparent is Dennis A. Holt '65 and his aunt is Denise Holt '93.
Obituaries
Aug, 2021
Annette Marie Colella Crowley '92 ScM, of Foxboro, Mass.; Jan. 31. She was a senior research technologist in Dr. James Gusella's lab, which isolated the Huntington's disease gene and its trinucleotide repeat mutation. Additionally, she was published in numerous research publications and abstracts. She was also a senior lecturer of biology at Suffolk University, Bunker Hill Community College, and Dean College. She was actively involved in her children's sports activities and enjoyed gardening and the Boston Red Sox. She is survived by her husband, David; a daughter; two sons; two brothers; three sisters-in-law; and several nieces and nephews.
Nov, 2020
William T. Moynihan '62 PhD, of Storrs, Conn.; Mar. 28. After serving in the U.S. Marine Corps and graduating from St. Bonaventure University, he was employed as a journalist. In 1955 he began his teaching career at Connecticut's Killingly High School, where he gained the nickname "Wild Bill." At the same time, he began working toward his Brown PhD, while also teaching summer school classes at UConn. In 1961, he was hired as an English professor at UConn and in 1967, he was elected chair of the English department and served as department head for 20 years. He authored a book on the poetry of Dylan Thomas, and co-authored several writing textbooks. He was awarded a Fulbright Fellowship to teach in Bergen, Norway, in 1969, then taught in Paris, France, and London on academic exchanges, all while leading the department. After stepping down as department head, he began a second career as a playwright in the 1980s, writing more than nine plays, including More Than a Man, about Haitian revolutionary Toussaint L'Ouverture, which was a finalist in both the CBS/Chicago Theater Project playwriting competition and the Sergel Drama Prize from the University of Chicago Court Theater competition in 1985. He is survived by seven children and their spouses, and 19 grandchildren.
Nov, 2019
Ned Stuckey-French '92 AM, of Tallahassee, Fla.; June 28. He was an associate professor at Florida State University. He is survived by his wife Elizabeth; two daughters; two sisters; and a brother.

Nov, 2019
Joseph J. Basile '90 AM, '92 PhD, of Baltimore; June 15, from a brain tumor. He had been a professor of art history at the Maryland Institute College of Art since 1994 and served as associate dean of liberal arts. He was an associate director of the Brown excavations of the Petra Great Temple in Jordan and he also excavated sites in Greece and Italy. He enjoyed cooking, traveling, visiting museums, and rooting for New York sports teams. He is survived by his wife, Monica; two children; his mother; a brother and sister-in-law; and nieces and a nephew.