GS Class of 1992
Apr, 2021
Christine Shin Yin '92 MAT (see Justine Stamen Arrillaga '92).
Apr, 2021
Justine Stamen Arrillaga had a fun gathering with Christine Shin Yin '92 MAT visiting (from San Francisco) her sister Jodi Shin Yamamoto '93 in Honolulu, where both Justine and Jodi live.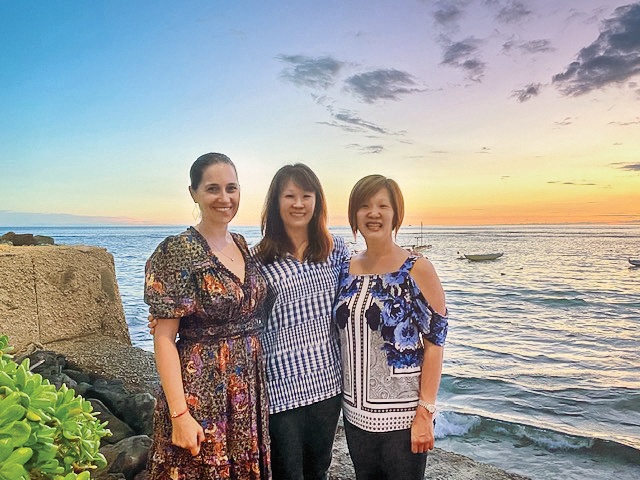 Jan, 2021
Constance Moore '92 AM illustrated the children's book Brown: The Many Shades of Love. Written by Nancy Johnson James, the narrative around skin tone and celebration of self takes on a sweet and simple guise in this story.
Jan, 2019
Ulle Viiroja Holt '92 AM, '00 PhD, writes: "This past August I had a first birthday party for my grandson Aeneas, who is the latest grandchild to join our family and the first baby for William Holt '02 and his wife Melissa. His other grandparent is Dennis A. Holt '65 and his aunt is Denise Holt '93.