MD Class of 1979
Jan, 2022
Peter Hollmann '79 MD, chief medical officer at Brown, was appointed to lead the American Geriatrics Society, a national society of 6,000 healthcare professionals across the United States. The one-year term ends in 2022.
Nov, 2021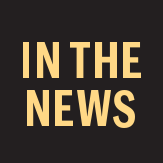 Griffin Rodgers '76, '79 MD, '79 MMSc, director for the National Institute of Diabetes, Digestive, and Kidney Diseases at the National Institutes of Health, was named the 2021 honoree of the National President's Award by the American Association of Kidney Patients (AAKP). He was honored in recognition of his "relentless dedication to the kidney patient community, public service, and America's historic role as a leader in advanced research, medical innovation, and kidney care treatments."
Jan, 2019
Paul Zimmering '79 MD retired from orthopaedic surgery in December 2017 after more than 33 years practicing. Paul writes: "My wife, Betsey, and I spend the summer at our home in Connecticut and winter at our home in Florida. We welcomed our first two grandchildren into the world during the past year. We are enjoying retirement and our ever expanding family."

Obituaries
Apr, 2023
Daniel S. Harrop '76, '79 MD, of Portsmouth, R.I.; Sept. 29. After graduating from medical school, he remained in Providence administrating at hospitals in Rhode Island and Massachusetts and establishing a private psychiatry practice. He also held faculty positions at Harvard and Brown. He was a Rhode Island Republican and activist who ran unsuccessful bids for Providence mayor and the R.I. General Assembly. He believed the only way to improve things was to get involved donating his time, talent, and financial resources to many religious, civic, social, and charitable causes. He was involved in numerous organizations where he held leadership roles, including Bishop Hendricken High School, where he served as president of the Alumni Board and chairman of the Board of Advisors Development and Annual Fund Committees, and was subsequently inducted into the Bishop Hendricken Hall of Fame. Other organizations he was involved in included the BAA, Sigma Chi, Brown Club of Rhode Island, Faculty Club of Brown University, Masons, Mensa, International Order of Odd Fellows, Ancient Order of Hibernians, Sons of the Union Veterans of the Civil War, National Society of the Sons and Daughters of the Pilgrims, the Nathanael Greene Homestead, Ocean State Policy Research Institute, Rhode Island Republican Party, Providence Republican City Committee, Roosevelt Society, St. Thomas Becket Association, and McVinney Foundation. He was a Knight Commander with Star with the Equestrian Order of the Holy Sepulchre of Jerusalem and a Past Grand Knight of the Knights of Columbus (Fatima Council), as well as a long time trustee for St. Joseph Roman Catholic Church Parish. He enjoyed traveling, a good meal, a good laugh, history, reading, and involvement with the Art Club, Hope Club, and Aquidneck Club, and sitting at Galilee Beach Club for hours watching the ferries and listening to the waves crash on the shore. He is survived by his partner, Jeffrey Harrington; two sisters; a brother; a sister-in-law; a brother-in-law; and nieces and nephews.
Oct, 2021
Joseph A. Deltito '75, '79 MD, of Coventry, R.I.; Apr. 13. He had a prominent career as a psychiatrist, professor, and lecturer. His work took him all over the world. He enjoyed fishing and cooking and is survived by a daughter and son-in-law and a granddaughter.
Apr, 2021
Desmond Jordan '79 MD, of Hoboken, N.J.; Nov. 2. He was professor of anesthesiology at Columbia University Irving Medical Center and a cardiothoracic anesthesiologist at New York-Presbyterian/ Columbia University Irving Medical Center. He joined CUIMC in 1987 and developed protocols for the care of heart and lung transplants. He was a pioneer in bioinformatics and healthcare technology in critical care medicine and an educator to physicians in training. He is survived by two daughters, including Kristin Jordan '09.
Sep, 2019
Alan R. Cote '79 MD, of Barrington, R.I.; May 5. He operated his ophthalmology practice in Fall River, Mass., for 32 years. He was a black belt in Taekwondo and enjoyed visiting baseball parks with his children and taking nature walks with his grandchildren. He is survived by his wife, Leslie; five children; two grandchildren; a sister and brother-in-law; a brother and sister-in-law; and several nieces and nephews.