MD Class of 2005
Jan, 2023
Ainsley MacLean '05 MD writes: "As a result of a pandemic project, I wanted to share that I self-published and authored my first children's book, What Nature Friends Surround Me?, illustrated by my boy-girl twins Ramona and Ramsey (I used my visual arts photography focus at Brown to take a few photographs for it as well). It's an A to Z poetic nature guide of the most common birds, animals, and trees in the greater Washington, D.C., area. It's available on Kindle and in paperback."
Nov, 2020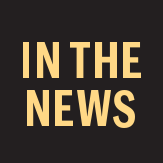 Dr. Peter Lee '94, '05 MD, '15 PhD, the new cardiothoracic surgeon at Southcoast Health and assistant professor of pathology and laboratory medicine at Brown, is the recipient of the Grand-Cross of the Royal Equestrian and Military Order of Saint Michael of the Wing—the highest award bestowed by the Portuguese Roman Catholic dynastic order. He is also a flight surgeon with the U.S. Air Force and cofounder and chief medical officer for the innovative medical device company STARK Industries, LLC. He conducted three experiments that were sent to the International Space Station as reported in the Herald News.
Jan, 2019
Amit Trehan and his wife Sara (Yale '06) announce the birth of their son, Deven Lalit Trehan. Amit and Sara were married at the Pierre in New York in 2015. In attendance were Tejas Raval '04 MD; Marie Sankaran Raval '04 MD; Abby Pungot '02; Nina Desai '05 MD; groomsman Puneet Masson '01, Juli Smith '92 and Alan Kaplan '80. Amit is the lead U.S. restructuring lawyer and the global head of resolution planning and bank structure for Barclays.
Nov, 2018
Elizabeth Schoenfeld '01, '05 MD writes that, after years of planning and a master's in clinical and translational science (2017), she was awarded a five-year K08 grant from the Agency for Healthcare Research and Quality (AHRQ) for her work: Shared Decision-Making for the Promotion of Patient-Centered Imaging in the Emergency Department. This grant will allow her to build and test resources to promote SDM in the ED, helping patients more fully participate in decisions that affect their medical care. She invites collaborators and critics to email her.
Obituaries
No obituaries found for this class.