MD Class of 2017
Jun, 2023
Cyprian Kibuka and Samantha DeAndrade '12, '17 MD were married at the First Unitarian Church in Providence on Oct. 9. The newlyweds recently welcomed their first child, Amélia Nalumu Kibuka.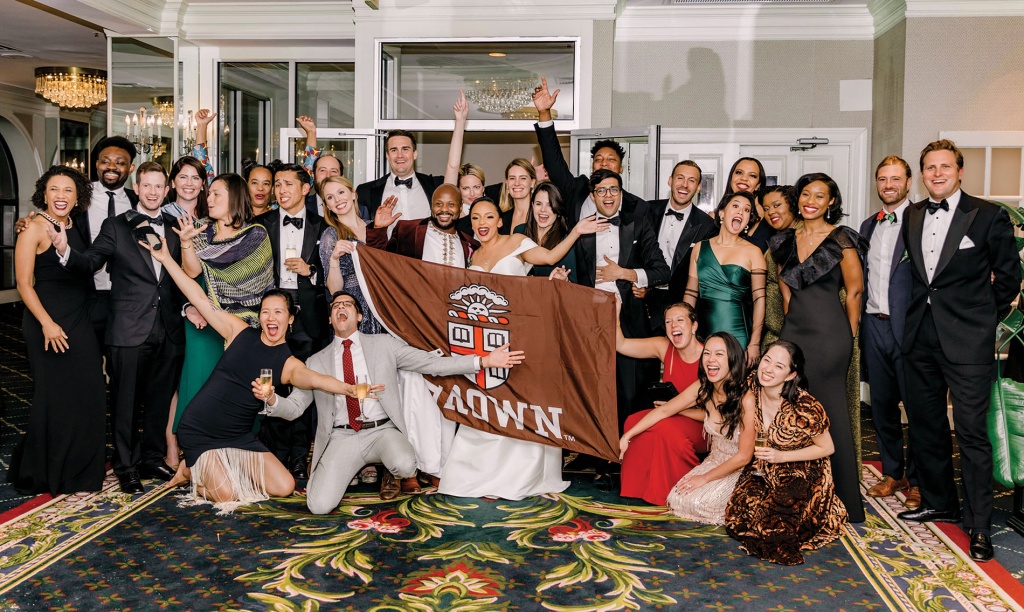 Apr, 2020
Katya Potkin married Bart Stein '09 on June 29, 2019, in Park City, Utah. The wedding was officiated by Max Potkin and the wedding party included Ben Bernstein '09, Alexandra Grieb '17 MD, Catherine Gross, Emma Ramadan, and Tom Trudeau '09.
Obituaries
No obituaries found for this class.