It was probably not the message the hundreds of nervous and overwhelmed first-years wanted to hear on their first day of classes. But in her September 5 Opening Con-vocation speech on the College Green, newly appointed Dean of the College Katherine Bergeron warned them flatly that college can be, well, a really unhappy time.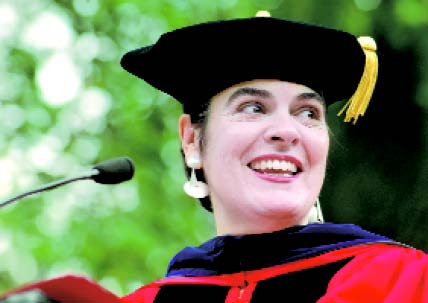 "School was hard, a time filled with anxiety and doubt," Bergeron said about her experience as an undergrad at Wesleyan in the late 1970s. "We stumbled. We didn't know what we were doing."
And if anyone in the audience was thinking that Brown is nothing like Wesleyan, Bergeron reminded them that both schools have an open curriculum. "What that curriculum offered, as I experienced it," she said, "was not so much a path toward clarity and self-fulfillment as a constant reminder of all I would never know. This was not, by any stretch of the imagination, a 'good time.' "
Introducing Bergeron to the 1,475 members of the class of 2010, President Ruth Simmons called her "just the thing we need in a dean of the College." She also mentioned Bergeron's 1998 book, Decadent Enchantments, about the nineteenth-century revival of plainchant by French Benedictine monks, saying she could "hardly wait" to get it.
One of the first orders of business for the new dean, who is an accomplished singer and a music professor, is a thorough review of the undergraduate curriculum, which, at thirty-seven years old, is still often called the New Curriculum.
Bergeron may not have had a good time at Wesleyan, but the real intent of her speech, titled "Loving School," was to offer students advice on how to redefine what having a good time means. Something can be challenging and overwhelming and still be deeply enjoyable, she said.The key is for students to commit themselves, and no matter how uncertain they feel, to press on, because sticking to a commitment is just as important as fulfilling it.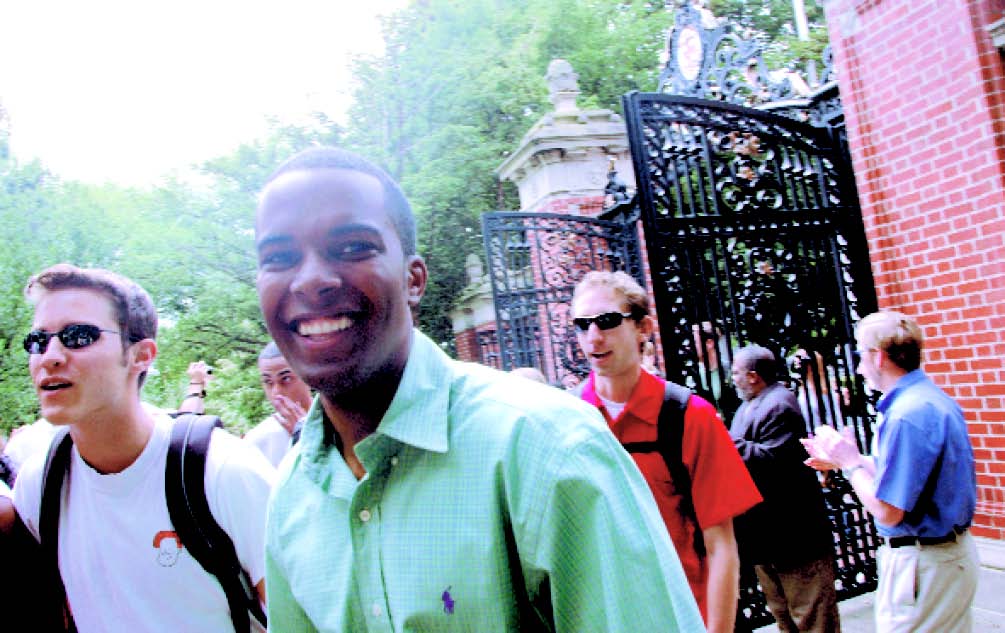 Loving school, she said, "doesn't require that you know what you're doing. You could even say that it favors being 'in the dark,' because it is all about a decision you make before you start—at the moment you simply make your mind up—to keep doing what you've chosen to do."
The class of 2010 is likely up to the challenge. They survived the most competitive admission process in Brown's history. Of the roughly 18,000 applicants, only 2,532, or 14 percent, were accepted. The class is also one of the most diverse in Brown's history—33 percent are students of color. "You all embody the intelligence, hope, and curiosity necessary to shape our society's future, and shape it you must," Simmons told the assembled matriculants.
This year's ceremonies stood in marked contrast to last year's, which took place in the shadow of Hurricane Katrina. This time, with a brilliant sun shining overhead and the notes of a bagpipe filling the air, Simmons offered an upbeat message.
"Do your best, for your best is what's needed today in a world beset by conflict," she said. She urged them to lay "everything on the line in the service of learning."