It's Friday afternoon, and playwright Jonathan Karp is seated in an otherwise empty theater at the New World Stages, an off-Broadway complex in midtown Manhattan. Rehearsing on Stage 5, actress Anika Larsen calls out, "Does anyone remember that line?" Karp thinks for a minute and begins, "Get your sniveling…"
Larsen smiles with recognition and finishes the line in unison with him, "… ferret-face out of my bookstore!" They both laugh.
Karp describes his new musical comedy, How to Save the World and Find True Love in 90 Minutes, as the story of "a timid bookstore clerk who realizes that he's the only person who can prevent a global catastrophe from occurring."
It's Karp's first play, and the New World Stages production marks its first full run. Karp and composer Seth Weinstein began collaborating on the play in 1999, and in 2004 it was produced at the New York Musical Theatre Festival and the New York International Fringe Festival, where it filled the house and got great reviews. Karp jokes that six years from inception to production is "right on time," noting that the average "incubation period" for a musical is five to seven years. Another reason for the delay, however, might be Karp's day job: until this summer, he was editor-in-chief of the book publisher Random House.
After leaving Random House, Karp announced in July the launch of Twelve, a Warner Books imprint for which he now serves as editor-in-chief, publisher, and vice president. True to its name, Twelve will publish only a dozen books a year—a far cry from the fifty or one hundred that a typical imprint puts out. "As an editor, as a publisher, it's possible to love twelve books a year without being promiscuous," Karp quips. "I can be serially monogamous to twelve books a year." Such a small number allows him to handpick the books and allocate enough resources into promoting each of them. Twelve's debut lineup is eclectic and populated by such heavy hitters as Christopher Hitchens, John McCain, and the late Robert Altman. The first book, Christopher Buckley's Boomsday, will be on sale in April.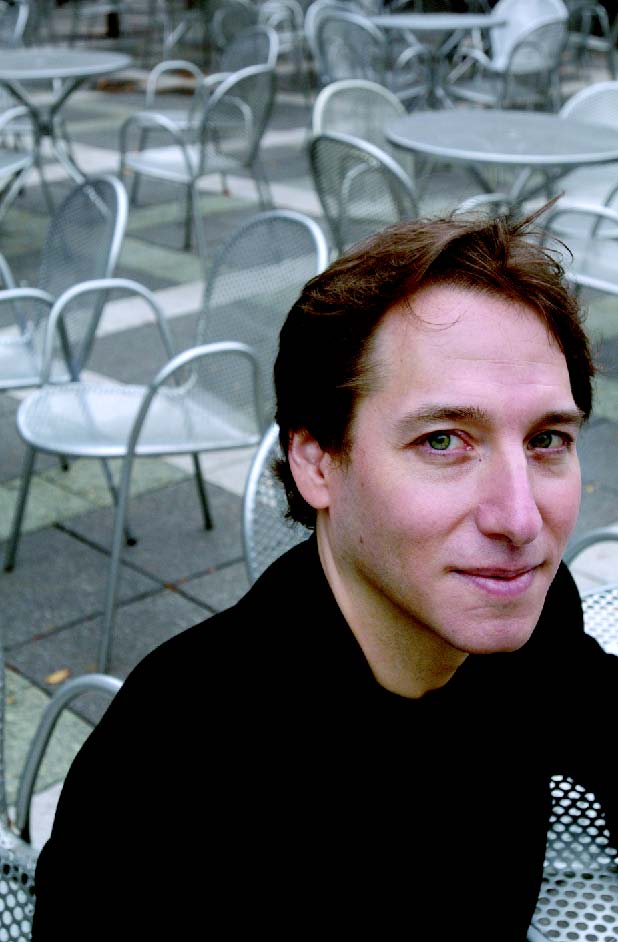 Karp doesn't take vacations and works on weekends. He admits that when he goes into a Starbucks and sees people reading magazines in the middle of the day, he is sometimes "overcome by a sense of longing." But otherwise, he insists, "I'm not one of those people who only sleeps three hours a night. I have a normal life." 
Karp, forty-two, says he was stagestruck from an early age. While growing up in suburban New Jersey, he attended Broadway shows like Pippin and They're Playing Our Song with his parents. At Brown, he was editor of the Brown Daily Herald but he abandoned a budding journalism career after the Miami Herald sent him to cover a garbage dump fire. He moved to New York City to pursue his two loves: books and theater. Random House hired him as an editorial assistant in 1989, and he worked his way up. "I fell so in love with publishing," he said, "that it's taken me all this time to get the theater part of [my life] realized."
Next up, Karp says, is a musical "about a guy who discovers that he can make people fall in love whenever he sings love songs that he hates." Heart Throb, on which he is also collaborating with composer Weinstein, will have its first staged reading at New York's York Theater in the next year or so.
Meanwhile, on Stage 5, actor Michael McEachran is rehearsing a line about mind-reading. He puffs up his chest and deadpans, "My penis. You were thinking about my penis." In his seat, Karp chuckles.
Karp likes to quote Bernard Malamud who, when asked for the key to good writing, is said to have answered: story, story, story. "I've taken that to heart in everything I do," Karp says. "Whether I'm editing a book or writing a musical, I really care that the story be told in the best possible way."

Beth Schwartzapfel is a freelance writer in New York City.