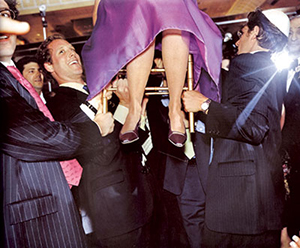 [photography] Since 1990, Andrea Stern '88 has been taking family photos—of a hybrid sort. She apprenticed herself to the celebrated art photographer Nan Goldin and began snapping away at family weddings, Jewish holidays, and birthday parties. The result is the book Inheritance (Monacelli), a collection of sixty-six dry-eyed but intimate glimpses of her family. The photographs will be on exhibit at Manhattan's Hasted Hunt Gallery in September.
[Follow-up] The big winner at the Tony Awards June 10 was the steamy coming-of-age musical Spring Awakening, with its alt-rock score by Duncan Shiek '92. The show was nominated for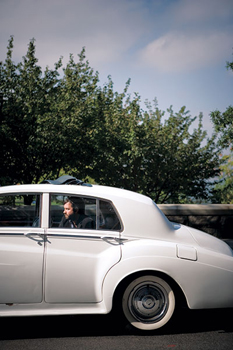 eleven prizes and won eight, including Best Musical. Based on Frank Wedekind's censored 1891 play about adolescent lust in a repressive German town, it's no lighthearted American musical. Hormones run wild, and abortion, masturbation, sadomasochism, and homosexuality are all on the table. "Fun for the whole family," Shiek told the BAM last fall ("We're Not in Leipzig Anymore, Toto," Arts & Culture, November/December). He took home Tonys for Best Score and Best Orchestration. Playbill praised his "navigation of the throbbing bass, hostile guitar, and heart-pounding percussion."
[the big screen] Brown semioticians and Modern Culture and Media grads could have staged a mini-reunion in Durham, North Carolina, at the tenth annual Full Frame Documentary Film Festival (formerly the DoubleTake Festival) this spring. Ross McElwee '70 received a career achievement award, delivered by Michael Moore. The pairing seemed apt since McElwee's 1986 Sherman's March and Moore's 1989 Roger & Me led the way for documentarians to tell stories in the first person. Full Frame gave Robin Hessman '94 a grant for her upcoming documentary on the last generation of Russians to grow up under Soviet rule. The festival's President's Award went to Lumo, co-produced and directed by Bent-Jorgen Perlmutt '02 and Nelson Walker III '00. It is about a hospital for rape victims in Congo. Lumo creators also included co-director Louis Abelman '06 and editor Lynn True '99. Separately, Lumo won a bronze medal in the Student Academy Awards competition on June 9.
[soundtrack] First there was the Word: Nick Hornby's popular 1995 novel High Fidelity is the story of a commitment-phobic record-store owner whose latest girlfriend has just dumped him. In response he decides to get in touch with his Top Five exes. Then came the movie, directed by Steven Frears and starring John Cusack.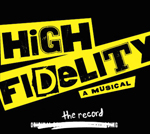 Out of it was born a retro-heavy soundtrack—a natural for a movie about a pack of slackers who stand around discussing their Top Five songs all day. Such high-octane success can only sustain itself through so many generations, though. High Fidelity's next incarnation was as a Broadway musical with lyrics by Amanda Green '85; it lasted just ten days on the Great White Way, reaping some of the season's snarkiest reviews. Still, Clive Barnes noted in the New York Post, Green's "razzle-dazzle lyrics have a style and grace that zing in the ear." Her raunchy rhymes are now available in High Fidelity's latest appearance: the soundtrack of the musical.