How did Brown grads fare in the fall election? The class of 1997 seems to have been particularly busy. David Wade '97 was vice president–elect Joe Biden's press secretary, while Jeff Nussbaum '97 was a Biden speechwriter. Karen Dunn '97, meanwhile, was based in Chicago, where she worked as an assistant to Obama's chief strategist, David Axelrod.
As of this writing, it's not yet clear what role, if any, Richard Holbrooke '62 will have on the Obama foreign-policy team. One person to watch is civil-rights attorney and Maryland labor secretary Thomas Perez '83, who is also a friend of Obama's attorney general pick, Eric H. Holder Jr. Perez has been reviewing policy and people in the departments of justice, health and human services, and housing and urban development for the president-elect's team during the transition.
And if you're in Honolulu, look up the new chairman of the city council, Todd Apo '89.
Here's a wrap-up of other alums who came out on top in November: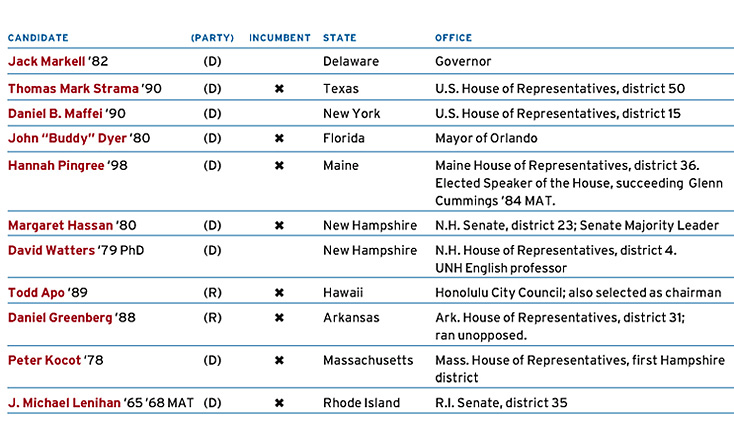 * * * * * *