Sports & Recreation
Ice Hockey, Played Badly
Noah Cowan '19
March 11th, 2019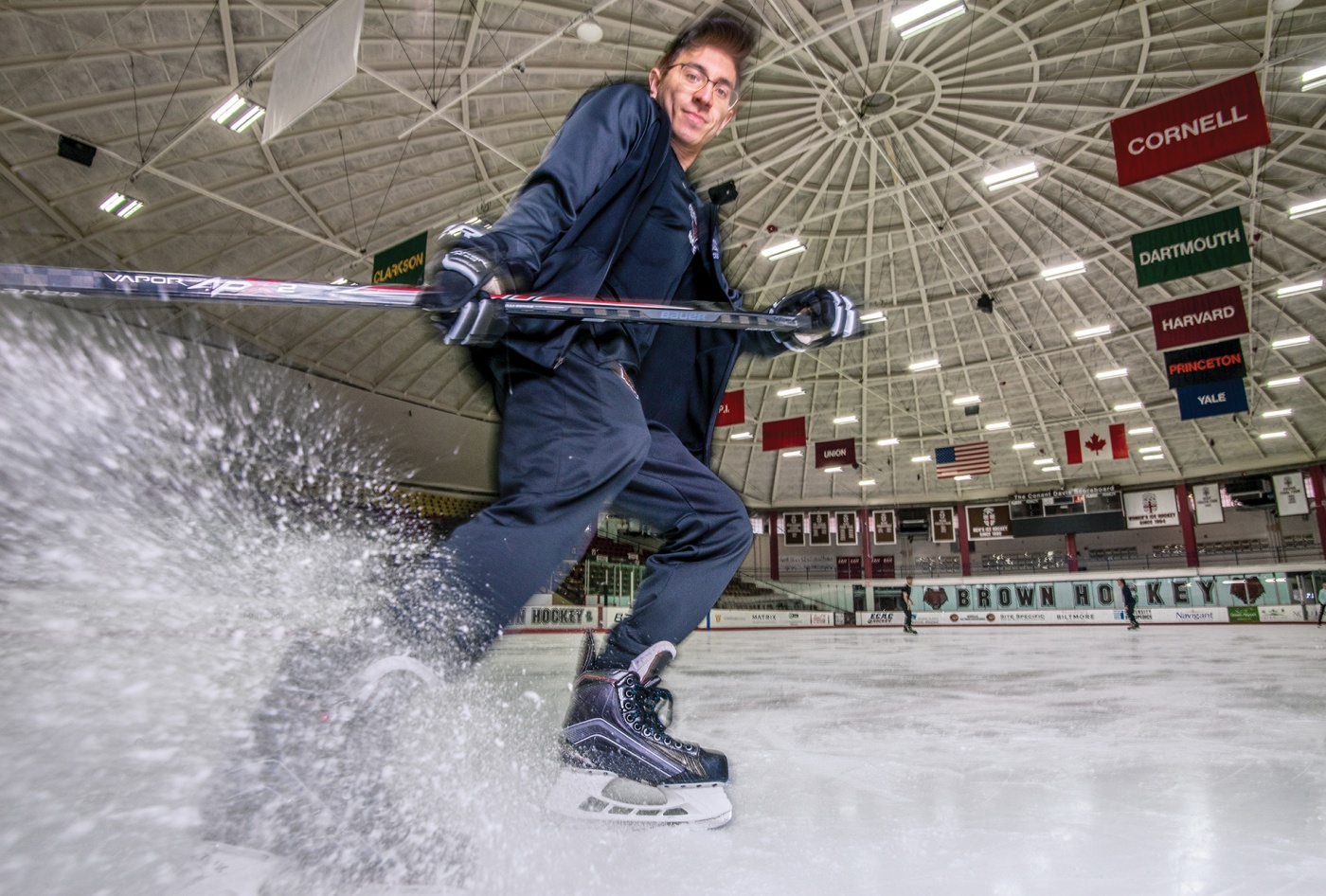 Hockey definitely defines my life at Brown; I literally scheduled my classes around open ice hours at the rink. I concentrate in chemical physics, and I skate around thinking about momentum problems. But even after playing varsity, I don't think I've ever matched the intensity of low-level intramural hockey with my team, the Spicy Chickens.
At low level, the ability to stop is definitely overrated. Our enforcer, Ben "The Zamboni" Bosis '19, even if he knew how to stop he wouldn't do it because he always wants to keeps going, he's got so much perseverance and tenacity. It's a hard core league. We got the goons—the physics department and their team Schrodinger's Puck, a bunch of professors and grad students who last year roughed up our teammate Max against the boards, dislocating his shoulder. There's another team called the Fighting Flans, that only wears flannels, and the sailing club has a squad, The Frozen Seamen. Our toughest opponents, though, are the Puckers of the BOC (Brown Outing Club). We play them in a massive rivalry game every year.
The varsity team just beat Quinnipiac, the number four team in the country, in a televised game but when the Chickens go against the Puckers it's a way bigger deal in my book. I think for that game we probably draw larger crowds than varsity even, because people understand the history, they understand what's at stake. And yet Brown said they were going to cancel the IM hockey season this year because there wasn't enough ice time to go around. We all mobilized and protested to make sure that wouldn't happen. I sent like five separate emails, almost broke down, but miraculously we saved the league. Everyone on the Chickens, we are willing to play no matter what. The game starts at midnight? We'll be there.