Medicine & Health
Birth Mama
The long and satisfying career of Afua Hassan '81
July 10th, 2019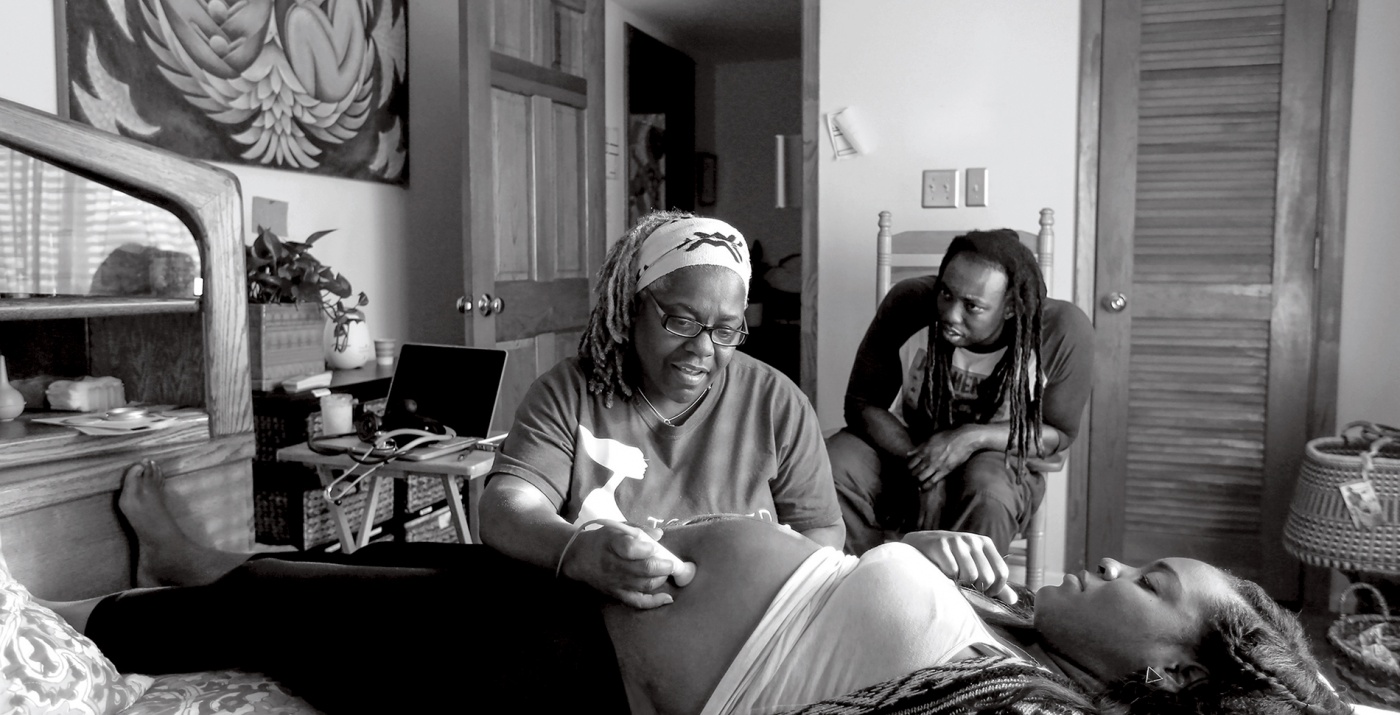 When Afua Hassan '81 started at Brown, she was pre-med and concentrating in Africana Studies, with the goal of becoming an obstetrician. But one day at the University's clinic she was seen by a midwife, a profession she hadn't realized still existed. "It was immediate," she says of her decision to become a midwife. "All I knew [before that] was obstetrician, and it didn't feel like me."
After graduation, Hassan "wanted to study midwifery from the ground up," which meant becoming a Licensed Midwife—not legal in her home state of Connecticut. She moved to Texas to attend the Houston School of Midwifery for three years, then continued assisting other midwives for ten years before feeling ready to start her own practice.
Hassan firmly believes "all women should have the birth they want."

She had four kids of her own—two daughters, then two sons, all home births. Her younger daughter, Maya, was diagnosed with cancer just after high school, and before her death in 2010 she urged her mother to start a birth center. Hassan opened The Birthing Place in 2011. "If it wasn't for her, I would just be a home birth midwife," she says. "She blessed me with a more fulfilling life."
The Birthing Place occupies the first floor of a brick building in Houston's Third Ward; Hassan lives on the second and third floors. "Oh, the traffic isn't too bad going down the steps," she says of her commute. The center offers a menu of services including well-woman exams, fertility consults, prenatal exams, labor and delivery, and postnatal care. Clients can choose to give birth at the center or at home, but sometimes do end up in the hospital. Hassan says her practice has a seven percent transfer rate to the Houston Medical Center, which is five minutes away. "But four percent is because they haven't worked out the emotional issues," she says, explaining that things like a troubled relationship with their partner, financial issues, or having been sexually molested in the past can slow up labor. "I spend a lot of time prenatally on physical, social, emotional, and spiritual issues," she adds.
Hassan has created a community of parents who have chosen an out-of-hospital birth. In a parlor-like space with rocking chairs, the center hosts several weekly support groups: prenatal, women and newborns, breastfeeding, and dads. After 35 years of delivering babies, Hassan has learned to really listen to her clients, firmly believing that "all women should have the birth they want." She loves what she does. "My goal is to have more midwives," she says. Her newest campaign? T-shirts for dads that say, "Consider a midwife."