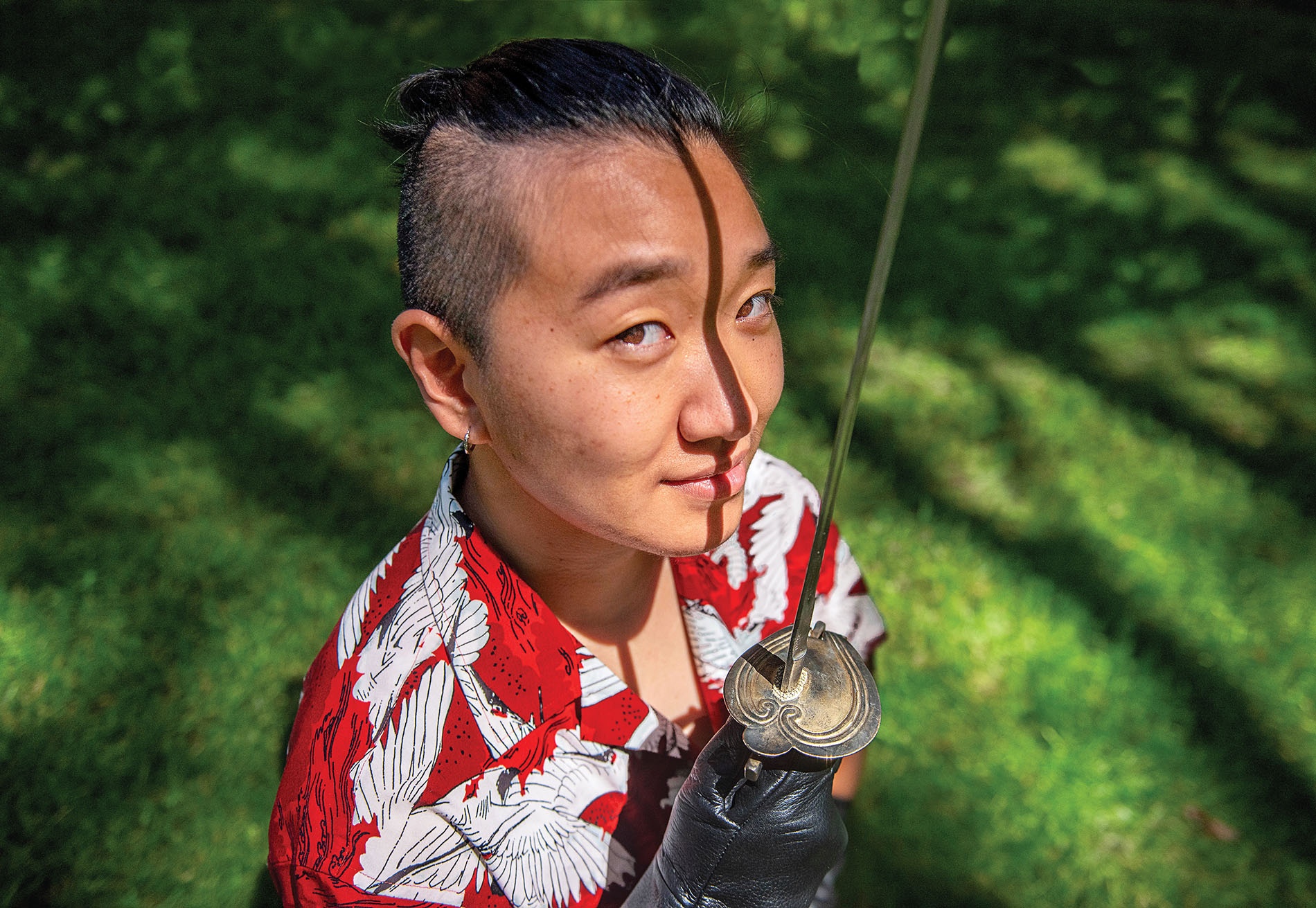 First Person
18th-Century Swordplay
Five minutes with Kris Cho '22
August 19th, 2021
I grew up loving swords. My sister is eight years older than I am, and her favorite movie is Gladiator. By proxy, my favorite childhood movie is also Gladiator, and I was really into the fighting scenes.
I was in eighth grade, I think, when I first heard about historical European martial arts. I looked up "fencing" in my hometown of Columbia, Missouri, and one thing that I found was a classical fencing group that did 18th-, 19th-century French classical fencing. I was intrigued, so I asked my mom if she could drive me over and check it out. I stayed in that group through high school and we met every Saturday. It hit that balance between being something physically engaging but also being something that you have to think a lot about. "Chess with your body" is one way to put it.
I didn't find the opportunity to do much of it throughout college, but during the pandemic I was able to stay with some good family friends, and one of their family friends who also moved in with us is also interested in different forms of martial arts. The housemate and I have been playing around with German longsword since this last winter. As I was thinking about ways to continue doing things that I loved here on the East Coast, I realized that there are so many more available resources that are about German longsword just by virtue of its popularity. I've been watching videos and reading documents online.
Historical European martial arts is a male- dominated, white sport, so being a queer Asian American woman doesn't fit the bill. I'm still trying to figure out what that means to me. It's also been empowering as someone constantly being seen as smaller. It's proven to myself and to other people that strength comes in different sizes. For a hot second, my nickname in the French classical fencing club in Missouri was "The Scorpion." It's cool stuff, small and dangerous.