Business & Entrepreneurship
Tasty Teff
Is the grain the next superfood?
January 17th, 2023
Many people who've eaten Ethiopian food probably don't know that injera—the deliciously spongy pancake-like bread the food is served on—is made from teff, a nutritious Ethiopian ancient grain with a nutty taste that is the fuel of the country's champion runners. "There's a huge trend in the West now around superfood grains, but for us, it's been around for 4,000 years," says Saron Simon Mechale '19, who grew up in Addis Ababa, Ethiopia's capital, before coming to Brown.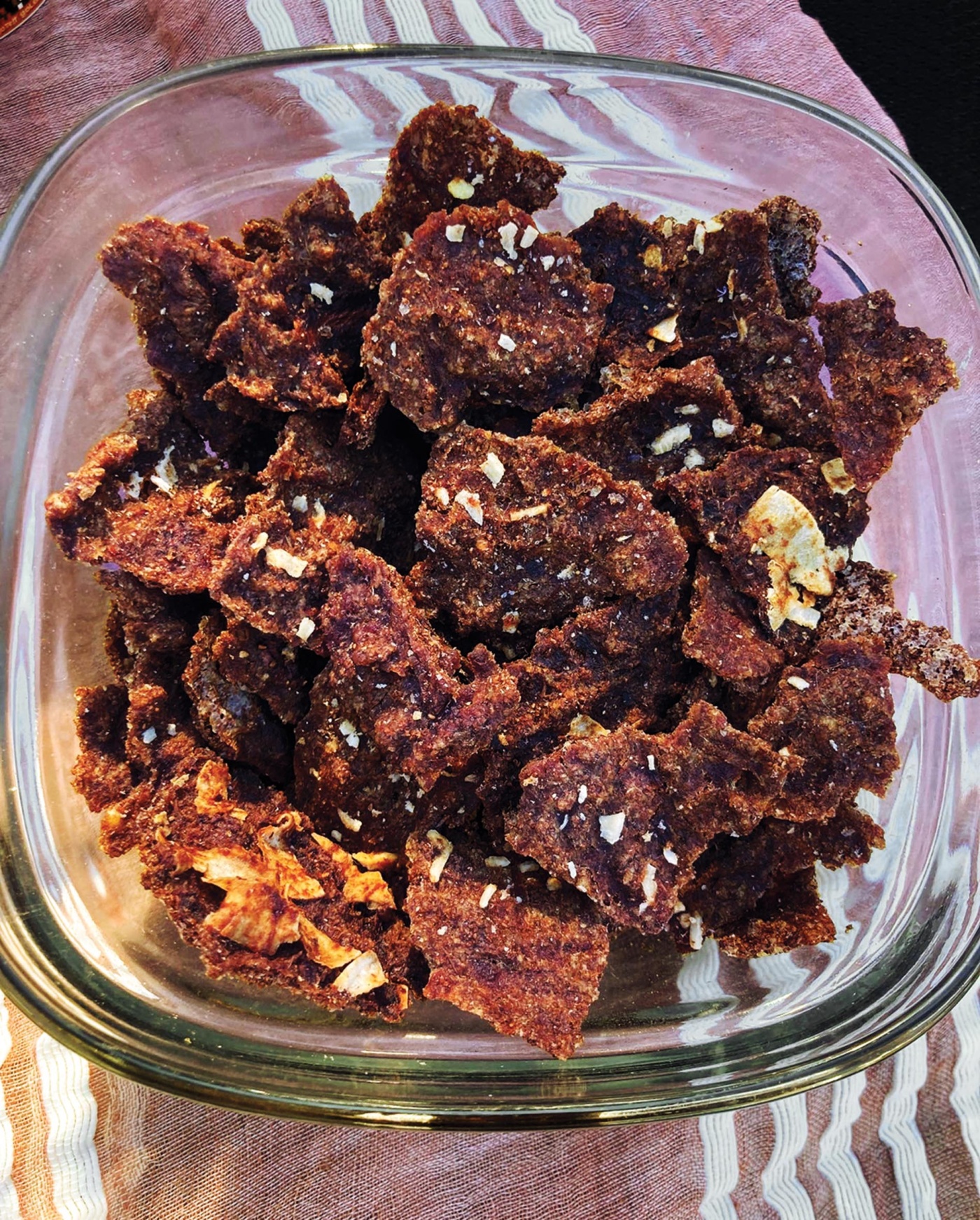 In Providence, she realized that her home country was known primarily for poverty and strife—and she wanted to change that image. Taking time off in Ethiopia after her sophomore year, she worked at an agricultural incubator alongside many teff growers. "I wondered," she says, "how I could make it into a product that could truly tell a story about Ethiopia while creating an ethical and sustainable supply chain for Ethiopian farmers."
Back at Brown, she took Professor Danny Warshay's wildly popular entrepreneurship class—"the whole premise of which," she says, "is to come up with a business plan." She pitched a teff-based product, and partnering with a student at nearby culinary institute Johnson & Wales, she developed a granola alternative, plus a savory version with chickpeas and garlic. "It has the crunch of a crouton or potato chip," she says, "but it's gluten- and nut-free." Start-up awards, including the 2019 Brown Venture Prize, followed.
The product, called goTeff, sold 6,000 units as a proof of concept—"it was literally me in a commercial kitchen working 80 hours a week," says Mechale—and she's looking for a manufacturer to scale up, while trying to raise $850,000 from investors focused on consumer packaged goods.
Meanwhile, she wants the company to make a positive social impact. She chose Girls Gotta Run—which empowers Ethiopian young women as runners and business-starters—as a partner organization, part of her mission to make teff a household name like quinoa. "But we want to make sure that what happened with quinoa"—it grew so popular internationally that there was no more supply left in its native countries—"doesn't happen with teff. We want people to relate to where it actually comes from."