Class of 1960
Jun, 2022
Carolyn Nygren Curan writes: "I remembered it was Josiah's birthday today as I was in the studio making mini replicas of some of the examples of ancient pottery he used in his lectures years ago, but I was two years ahead. (I guess forgetfulness happens with octogenarians, but I sent off a small donation celebrating his life in any case.) Who knows if I'll be around for his real leap year birthday in 2024! Josiah has always been dear to my heart, and I am always sad when fellow alums do not post on his Facebook page. Thus this note to Brown hoping that others will commemorate his birthdays, perhaps with a gift to his university. I am in two shows this year: Haverford Guild of Craftsmen spring craft show, as well as the miniature show at the Philly/Cherry Hill Hilton in November. I am hoping that I will see some acquaintances from Brown at the Philly show, and I'll even give you one of my little brown jug minis as a memento of Josiah if you drop by to say hello. COVID-19 messed up studio time and life in general at Quadrangle Independent Living, where I moved in fall of 2019, but things have thankfully pretty much opened up again. The Quadrangle has somewhat the atmosphere of a college campus for the older set with a preponderance of liberal-thinking retired academics, artists, and movers and shakers. I heartily recommend it if you are thinking of changing your domicile. FYI, did you know that Josiah Carberry had some years at Wesleyan after his career at Brown, part of the Carberry legend according to Wikipedia? Although unfortunately not a fan of Carberry, my oldest son Andy is a Wesleyan professor of the humanities specializing in 18th century French literature and Diderot. He gave a lecture here at the Quadrangle on his forthcoming book, Who's Black and Why? A Hidden Chapter from the Eighteenth-Century Invention of Race, edited by Henry Louis Gates, Jr. Unfortunately, the lecture had to be on Zoom, so I was cheated out of an in person visit. C'est la vie."
Apr, 2022
Joan Hoost McMaster was honored for her 56 years of dedicated volunteer service at the Junior League of Rhode Island's 100th Anniversary Celebration on Oct. 16 at the Chapel Grille in Cranston, R.I. Joan has served in various officer positions with the JLRI culminating in vice-president of projects, developing three exciting new community projects. Subsequently, she served at the national level of AJLI as a member of the Area I Council. She both attended the Alene Morris Career Development conference in Boston and led a follow-up implementation conference for Area I leagues. Joan subsequently served as Brown's Career Development Librarian, leading student workshops, scheduling corporate/student interviews, and increasing the scope and diversity of career development resources. Most recently, Joan has chaired the JLRI Annual Women Authors Luncheon featuring talks by outstanding local women authors followed by very successful book-signings.
Jan, 2022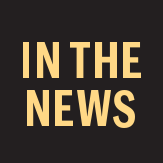 The Land Report announced that Ted Turner '60 donated one of his bison ranches in the Sandhills of Western Nebraska to serve as the cornerstone of the brand-new Turner Institute of Ecoagriculture, a nonprofit agricultural research organization. Its objectives are to explore the intricacies of sustainable natural ecosystems and related human economies to promote healthy soil, grass, water, and wildlife populations while helping ranchers and farmers.
Jun, 2020
Carolyn Nygren Curran writes: "Last May a potter friend mentioned senior independent living places in the Philly area with pottery studios and swimming pools. Eureka! By October this widow had moved from her house in North Carolina to the Quadrangle at 3300 Darby Road, Apartment 1106, Haverford, Pa. 19041. It's a hotbed of creativity and cultural life with seemingly no 'old thinking' people. Three of my pieces were selected for Clay Studio's annual 'Small Favors' show in Philly, and other opportunities for continuing my career as a potter are also close at hand. I'm midway between my three sons and their families. Perfect!" Contact Carolyn at cncpots2gmail.com.
Apr, 2020
Ed Sheridan writes: "This class of '60 alumnus lives across the country from Brown in the San Juan Islands of Washington State. I remain involved in education of one sort or another. I tell traditional folktales in our elementary school on Lopez Island and I am active with the Family Resource Center here as a mentor. Our three children live in California and Alaska and my wife Diana and I live in a small senior community here on Lopez Island where I learn about community development every day."
Apr, 2020
Class copresidents Bill Brisk and Cheryl Lampe Tennille report: "Our 60th reunion—can you believe it?— is coming up on May 22-24. Our committee has put together a weekend full of events planned for your enjoyment in seeing old friends and making new ones and stimulating your academic interest. Please join us."
Jan, 2020
Margaret Smith Skovira and her husband, Joe, enjoyed the Brown Travelers trip to Portugal in July. They live in Lexington, Va. She writes that she is looking forward to the 60th reunion.
Jan, 2020
James T. Johnson writes: "It's about time for me to send in a summary update on myself. When I entered Brown in the fall of 1956 as the first of my family to go to college, I had no idea how Brown would open new worlds to me and help to shape the development of my life. Starting out in physics, I eventually got my degree in mathematics/economics and went on to pursue a PhD in religious ethics at Princeton. I embarked on a teaching career at Rutgers University, received several national grants, authored a number of books, and edited two scholarly journals. Mine has been a full, happy, and productive life, and I honor Brown for the experiences that got me started." Contact James at jtj@scarletmail.rutgers.edu
Sep, 2019
Les Weinstein and Lynn Jatlow celebrated their first wedding anniversary and their 37th Valentine's Day this past February. Les writes: "We were married at our home in Bethesda, Maryland, last year by a 'rent-a-rabbi' that we found on the internet, and the ceremony was watched via Skype by our three children and six grandchildren who live in Texas and Vermont. Quite the twenty-first century wedding!" Contact Les at lynnles@comcast.net.
Jul, 2019
Tom Rollinson was the featured contrabassoon soloist at a concert by the Clovis Community Band in New Mexico.
Jul, 2019
Joan Hoost McMaster hosted Junior League of Rhode Island members and their guests at the Brown Faculty Club on Saturday, April 27, for the 5th Annual Women Authors Luncheon. The guest authors were Emily Arnold McCully '61 and Mary-Kim Arnold '93, '95 MFA. McCully has written and illustrated more than 30 children's books and was awarded a Caldecott Medal. She spoke about her most recent book, She Did It!, a compendium of the success stories of 21 prominent American women. Arnold is a writer, poet, and visual artist, and serves as a visiting lecturer in English at Brown. Her new book, Latency for the Long Moment, is a memoir of her life as a South Korean orphan who was adopted and raised by American parents. She describes her continuing search for her birth mother over the years and wonders what life would be like if they were to meet some day. Following the authors' presentations, there was a book-signing. Joan writes: "A delightful afternoon!"
Jul, 2019
Gloria Markoff Winston writes: "Since 2008 I have been living at Laurelmead. I have spent my winters in Palm Beach, Florida, since 1982 and fully returned to Providence (no more 'snow birding') in 2015. I have everything I need in life except Florida sunshine so I take my vitamin D pills every day. I play duplicate bridge every week and join the poker game at night and still find time to volunteer at Miriam Hospital. Many of my life-long friends that I followed to Laurelmead are no longer here, but I am surrounded by new friends, many of whom are also members of the Brown family, including Paul Alexander '67, '69 ScM; Janet McWain Colby '60; Rosemary Mizener Colt '84 PhD; Abraham Ehrenhaus '45; Marilyn Silverman Ehrenhaus '49; Deborah Mulcare '68; John Schultz '62 ScM,'68 PhD; Daniel Siegel '57; Eugene Weinberg '51; Robert Wood '58; Louise Wood '75 MAT; and Lucinda Dohanian-Welch '00. We also have many esteemed Brown faculty members, past and present, including Lewis Lipsitt, Robert Davis, Laura Durand, Frank Durand, Francis McNelis, Gordon Wood, John Coleman, Annette Coleman, Robert E. Lanou, Richard Yund, and Nancy C. Rhodes, who was an associate director of admissions at Brown."
May, 2019
Tom Rollinson, who began playing duplicate bridge at the Brown Bridge Club in 1956, regularly partnering with Jef Fall, recently achieved the rank of Ruby Life Master in the American Contract Bridge League.
Jan, 2019
Cheryl Lampe Tennille writes: "To stay abreast of reunion relevance, your co-president attended '17 and '18 Alumni Fall Weekends. I found a cheery young staff to coach me and enjoyed easy multi-generational interaction. I even tested some ideas for our next reunion. Personally, I freelance edit small projects and I am looking forward to training in high gear for ski season. What say you, oh so quiet classmates? Let's hear from more of you."
Jan, 2019
Joan Hoost McMaster was honored at the 140th Anniversary Gala of the Massachusetts Society for the Protection of Children for her long and meritorious service on the State Board.
Jan, 2019
Carolyn Nygren Curran writes: "Spent my 80th birthday with a family reunion by an Adirondack lakeside cottage. It was wonderful to have all the generations together for a week. I returned to prepare for a September IGMA show in Connecticut (my return to miniature pottery show biz after hiatus of many years) but Hurricane Florence had other plans and I had to cancel. My home in New Bern, North Carolina, was fine, but there was so much damage in our area. Let me know if you're in the area for a visit."
Sep, 2018
William Simmons '60
"One of the most distinguished scholars of Native New England"
Read More
Jul, 2018
Tom Rollinson traveled from his home in New Mexico to visit his brother, George Rollinson '57, and his wife, Judy, in their new home in North Kingstown, R.I. On his return journey Tom visited classmate Jef Fall at his home in New York City.
Jul, 2018
Michael Hittle writes: "In retirement I have turned my historical attention from Russia to Wisconsin, and the result is An Accidental Jewel: Wisconsin's Turtle-Flambeau Flowage (Little Creek Press, 2018). Part environmental history and part social history of Wisconsin's northern woods, this book tells the story of a storage reservoir, constructed in 1926 for the purpose of downstream power generation, that evolved into a semi-wilderness body of water that has drawn anglers, campers, nature watchers, and scientists from around the country. That project completed, I led a group of intellectually vigorous seniors through a speed course on the history of Russia."
Jul, 2018
Carolyn Curran writes: "If health holds out, I'm getting back in the world of miniature pottery this year. I am participating in a local pottery show and the BadAss Miniatures exhibit at YoHo Artists Open Studio Event in Yonkers, N.Y., through July 22. After an absence of 15 years I'll also be participating once again in the International Guild of Miniature Artisans (IGMA) show at Hartford-Windsor Marriott in Connecticut (Sept. 18-23). I am having great fun doing research on ancient pottery and have built miniature kilns for firing Greek and Roman pottery. I am amazed at the research material and images available on the Internet now; it is much easier to find info than in the olden days, although books are still my passion. This summer I get my wish of a week's family gathering for my 80th birthday: three sons and their wives and kids. Life is good despite creaks and groans and the passing of my best pal and spouse, Tom, eight years ago. Last year freshman roommate Ann Erpenback Bottelli and her husband came to visit here in New Bern, and I wish others would find their way here as well."
May, 2018
Joan Clement Pickett writes: "I am happily living in the same home as in 1981. I garden, volunteer, play grandmother to three, care for three champion Scotties, and still love to sing. Life is good."
May, 2018
Thomas Dunleavy retired in 2001 as president of Risdon Corp., an international packaging company and also as vice president of Crown Holdings. He is active with the Knights of Columbus, church and community financial committees, and alumni organizations. Thomas and his wife, Pat, have six children and are proud grandparents to 21 grandchildren, ages 10 months to 26 years. He is enjoying golf, traveling, and grandchildren activities.
May, 2018
Deborah Colborn writes: "Part-time work, part-time art, and full-time happy life on Maryland's Eastern shore."
May, 2018
James Bower officially retired from his last school, San Miguel, a middle school for boys, grades five to eight. He says that word has it that they may want him back to do a special enrichment class for sixth graders. He is not likely to say no.
May, 2018
Richard Bower writes: "My granddaughter Emily Maenner '16 makes the fourth generation of Brown alums in the family. My brother Jim Bower '60 still lives adjacent to the campus. My daughter Sally Maenner '84 is an active interviewer for Brown in the Minneapolis area. Ever true."
May, 2018
George Ulrich writes: "When Sally and I took up housekeeping in an assisted living facility in the South Denver area, it took a while to adapt to our new lifestyle. Not used to living with elevators, wheeled walkers, electric scooters, and oxygen carts, we're amazed, after nearly three years, at how much we enjoy the urban environment on this 84-acre campus. We've renewed acquaintances with several professional colleagues in the area and other U.S. geology surveyor retirees. We also have made friends with a couple of Brunonians; Norm Walters '45 and Ann Jones Mills '60. I'm still playing tennis and pedaling on bike/pedestrian trails in the area. Besides working in the wood shop and placing 18 bluebird houses around campus, which so far have attracted only tree swallows, I've joined the Learners Committee, supporting 10 to 15 courses of four to eight weekly classes three times each year. I've also generated two courses: one on the Grand Canyon and another on Adventures to a Rocky Moon, reminiscing about the Flagstaff days of the last four Apollo missions."
Apr, 2018
Alan Tapper writes: "Mark Joseph '60 and his wife, Patricia, were honored as the Association of Fundraising Professionals Outstanding Philanthropists of Maryland 2017. They have been outstanding in their contributions to our community."
Apr, 2018
Tom Rollinson sailed on the Queen Mary 2 and spent a week at the Wagner Opera Festival in Bayreuth, Germany. He is retired but serves as organist at St. James Episcopal Church and as principal bassoonist for the Clovis Community Band in New Mexico. Tom's wife, Shirley, teaches at Eastern New Mexico Univ. in Portales.
Jan, 2018
Dick and Kate Bernhard Godfrey '60 are still living in Santa Barbara but have downsized to an apartment for their remaining years. They still travel and have a cabin in Montana, where they spend three months of the year. All three children live nearby with five grandkids ranging in age from 8 to 19. Dick's focus the past 20 years has been Direct Relief, one of the leading humanitarian aid organizations in the world, where he has served as chair.
From the November/December 2017 Issue
Send your news to the BAM at alumni_magazine@brown.edu.

Jane Doane Anderson writes: "Our grandson, Carlos Rotger '17, graduated from Brown in May. Marching down the hill with him were parents Jose and Barbara Anderson Rotger '86 and grandparents Jane Doane Anderson and Ralph Anderson '57. It was also Ralph's 60th reunion. A very special day for our family."

Paul Choquette Jr. writes that he has eight grandchildren and the first two have headed off to college: Notre Dame and Duke. He is not retired, but "retiring" and "in good health, as is Libba."

Dan Cromack (see David Cromack '92).

Tony Ittleson writes: "My wife and I celebrated my 80th birthday in Italy with friends. Coming year travel plans include a cruise with friends and going to Rwanda to meet and greet the gorillas. I will, as always, be working on behalf of Brown. In the current campaign I am on the executive committee of the trustee emeriti and cochair of their fund-raising efforts. My oldest granddaughter will (I hope) be graduating from our esteemed University. My grandson, who is a Brown sophomore, continues the family tradition."
From the September/October 2017 Issue
Jim Bower writes: "After retiring from the San Miguel School in June 2016, I was delighted to be invited back to run an enrichment class for a group of sixth-graders. That worked out well, so I have been asked back to run a similar class next fall. The school also wants me to fill in as the assistant baseball coach."

Bill Brisk is active in his law practice, specializing in elder law. He has taught elder law and end-of-life decision making at two law schools and published books in the areas of elder law and international politics. This fall, he plans to initiate a course for a community group of seniors. Bill writes: "It begins with a premise that, regardless of age, we are all capable of making changes for the better. The idea came to me after reading Living with Intent by Mallika Chopra '93. The course will focus on learning from the book's strategies about making serious changes and keeping commitments as we age. We will all read short books on different types of personal changes and get together to discuss and reflect on our strategies in implementing them. In doing so we can share ideas and how to overcome hurdles."

Joan Hoost McMaster volunteers in Providence and in Rhode Island and has held many leadership positions over the years, including past president of the Kent County Alumnae Club and elected member of the Associates Council of the Pembroke Center. She is also the owner of McMaster Associates, offering consulting work for local nonprofits. She hosts an annual Women Authors Luncheon for the Junior League of Rhode Island and was featured as the Sustainer Spotlight in its Anchor publication.
From the September/October 2016 Issue
Lang D'Atri continues to enjoy practicing law and maintaining his family farm. He is chairman of the Stark Community Foundation.
Joan McMaster writes: "The Brown Alumnae Club of Kent County celebrated its 68th Annual Meeting and Luncheon at the Warwick Country Club on Wed., June 8. Following a luncheon, President Carolyn Capwell Gammell '52 called the meeting to order. Elected officers for 2016–17 are President Carolyn Capwell Gammell, Vice-President Anne Renzi Wright '47, Secretary June Foster LeMay '52, and Treasurer Jean Giuliano George '59. Committee chairpersons include, Program: Lillian Berberian Klanian '57 and Dotty Mancini Lafond '56; Ways and Means: Pauline Longo Denning '50; Sunshine: Marge Hiles '49; Hospitality: Rula Patterson Shore '67; Publicity: Joan McMaster; Historian: Joan Chiappinelli Sammartino '54; Membership: Barbara Kemalian Stone '53; and Ex-Officio: Betty Leaver Goff '53."
From the March/April 2016 Issue
E. Lang D'Atri continues to practice law, as well as manage and operate his farm. He serves as chairman of the Stark Community Foundation.
Steve Jackson retired last year as IT director at American Seafoods International in New Bedford, Mass. He writes that he took his three grandchildren—ages 8, 10, and 12—on a seven-week, 6,000-mile odyssey to Florida, Yellowstone, Mt. Rushmore, Bighorn National Forest, and Indiana Amish country. "A good time was had by all!"
From the January/February 2016 Issue
Cynthia Hoffman (see Marshall Cohen '54).
Greta Schipper Reed published her book, Sacred Enticement: A Skeptic's Journey to Faith. In it, she recounts her early attempts to make sense of faith, and to reconcile it with the intellectual demands of a philosophy student. Schipper Reed eventually became an ordained minister. She writes: "Several chapters are set at Brown, and some of you may recognize professors and notable occasions. You can find out more about the book at its website, www.sacredentitlement.com ."
From the May/June 2015 Issue
Joseph Werbicki had a busy last quarter of 2014. After retiring from a successful safety management career at General Dynamics, he began a career as a safety consultant and trainer, developing and marketing a comprehensive safety training program designed to educate workers about on-the-job risks, with the goal of reducing workplace accidents. His article, "Causes Versus Reasons," appeared in EHS Today, while two additional articles were published in The Beanpot, the newsletter of the Greater Boston Chapter of the American Society of Safety Engineers (ASSE). He was a guest speaker at the New England Regional ASSE Professional Development Conference, the Safety Assoc. of Rhode Island, the Rhode Island Construction Safety Consortium (SAFER), and the Worcester County/Green Mountain (Vt.) ASSE. He will also speak before the Spring Worcester County/Green Mountain Professional Development Conference and the Rhode Island Precision Metalforming Assoc. Joe is a certified safety professional living in Swansea, Mass.
From the March/April 2015 Issue
Class co-presidents Jane Doane Anderson and Jim Bower write: "We hope you are making plans for our 55th reunion, Friday, May 22, through Sunday, May 24. We will begin on Friday evening with a reception and dinner in the Chancellor's Dining Room. Our class dinner on Saturday will be at the University Club and, as always, we will cap the weekend with Brown's renowned Commencement celebration on Sunday. We look forward to seeing you!"

Jane Doane Anderson writes: "The class of '60 took advantage of a perfect fall day on Saturday, Sept. 27, to host a tailgate party before the Brown–Harvard football game. Attending were Fred Alper, Jane Doane Anderson, Jim Bower, Mary Birdsall Cervoni, Paul Choquette, Becky Hill Eckstein, Linda Blackman Feldman, Sandra Hodgkins Francis, Sig Friedman, Joan Hoost McMaster, Steve and Janet Cole Seltzer, and friends and family. A lot was going on at Brown all day to commemorate the 250th birthday. We were able to attend lectures, tours, and exhibits. After the game we stayed at the stadium for the birthday fireworks. Afterwards we were surprised and disappointed to find our tailgate table, with food trustingly left out for our late-night snack, was completely bare when we returned…. We hope that someone really enjoyed those brownies!"

Jim Bower writes: "I have decided that this will be my last year of full-time teaching. Little did I know when I started my first job at Wilbraham Academy that I would become a lifer. Stops along the way have included a year and a half at Colegio Franklin Delano Roosevelt in Lima, Peru; headmaster of Dedham Country Day; running a charter school in Franklin, Mass.; and finally here at San Miguel School in Providence. So what's next? At least for a year, I'll be preparing San Miguel for its every-10-year New England Association of Schools and Colleges evaluation. My wife, Kathleen, and I live right down the street from the Brown campus, so that gives us plenty of good things to do. We also own a home on the coast of Maine, which we'll be able to take further advantage of. Our daughter Jenny and her family live in Mamaroneck, N.Y., and her three children attend Rye Country Day, so we will see lots of them. Our 55th is fast approaching. Don't think ho-hum. It's going to be a not-to-be-missed occasion. Hope to see you there."

Keith Eveland recently illustrated the children's book The Yoyo & The Piggy Bank, due out in April.
From the January/February 2015 Issue
Jean Chase McCarthy '66 MAT writes: "Since the death of my husband, Jerry, I spend six months in Needham and stay the rest of the year here at the Vineyard. Volunteer work, Bible study, duplicate bridge, golf, and watercolors are on the agenda."
Jerry Rhine published Healing Cancer, Heart Disease, and More, available on Amazon. He writes: "I am a 20-year survivor of advanced heart disease, including multiple heart attacks and strokes, as well as a 10-year survivor of both prostate cancer and stage three B-cell non-Hodgkin's lymphoma. My book describes how my faith and psychoneuroimmunology led to my long-term survival."
From the November/December 2014 Issue
Joseph DiChiaro writes: "I have been out of touch with Brown since graduation, except for a period of doing applicant interviews while I lived in California. Following my exodus from Rhode Island, I began what culminated in 32 years in the U.S. Air Force, preceded by six years in the U.S. Army. I interrupted law school at UCLA for Vietnam, but completed it at Loyola Law School in LA and practiced for 22 years before retiring both as a lawyer and a member of the military. I then attended Fuller Seminary and Calvary Bible College and returned to New England in 1995 to form a church in New Hampshire, which I have pastored since then. All of our eight children remain on the West Coast, along with our 11 grandchildren. Unfortunately, none attended Brown, but we do count Stanford, USC, UCLA, and three Cal State students among our brood and their spouses."
From the July/August 2014 Issue
Les Weinstein retired after working 42 years with the federal government and received an FDA Distinguished Career Service Award from FDA Commissioner Margaret Hamburg. He will continue to teach political science as an adjunct professor at Montgomery College in Rockville, Md.
From the March/April 2014 Issue
Bill Brisk continues to practice elder law in Newton, Mass. He teaches the subject at Suffolk Law School and devotes time to several organizations that support elder issues. He was hailed as "Elder Law's Renaissance Man" in the Oct./Nov. issue of NAELA News, which included a cover photograph of Bill; his wife, Maria; daughter Angelica; and granddaughters Alejandra and Isabela.
From the January/February 2014 Issue
Becky Eckstein (see Beatrice Wattman Miller '35).
From the November/December 2013 Issue
William J. O'Neill (see Births & Adoptions, Jessica Galante O'Neill '03).
From the September/October 2013 Issue
Tom Rollinson writes: "My thanks to Jim Bower for his gentle reminder in the latest BAM to the illustrious class of 1960 that personal bits of news are still desired. "Let's go, 6–0!" as we used to chant as enthusiastic freshmen. I've noticed that news of my distinguished classmates has been rather scarce in recent years. Maybe some of us need an extra reminder now and then! So here are a few bits from Old Tom, the first in several years: I continue to delight in the blessings of my third retirement, enjoying life here in scenic New Mexico, which we modestly call the Land of Enchantment. Odd hours are filled in by serving as a church organist and choir director and helping out in our local jail ministry, helping guys to prepare for the GED. This summer I traveled to Russia to teach English and the Bible in a public school. (Ironically, that's something I might have difficulty doing in this country.) Over the years I have had the pleasure of serving as an alumni admissions interviewer for Brown. That's a fairly easy task, since here in eastern New Mexico we only have one applicant about every three years! Earlier this year I celebrated the Richard Wagner Bicentennial by attending performances of Die Meistersinger von Nürnberg in Chicago and Parsifal in New York City. While in New York I visited with Jef Fall. I have known Jef since second grade. In retirement, like many of us, he is working on his second or third book. My wife, Shirley, has abandoned her earlier career in medical research in favor of teaching New Testament Greek and Biblical archaeology at our local university. Last year she and I visited my brother, George Rollinson '57, and his wife at their waterfront home in scenic Narragansett, R.I. What a great place to spend the summer! I hope others will respond to Jim Bower's encouragement by sending in their news!"
From the May/June 2013 Issue
Jane Doane Anderson writes: "I've been happily retired for ten years. Being involved with class of '60 activities has been an enjoyable part of that. I've had the opportunity to be in touch with many classmates and to maintain a connection to Brown. I am happy to report that my grandson, Carlos Rotger, will be a member of the class of 2017. In the summer, several of us, including some of my husband Ralph Anderson's '57 classmates, occasionally gather together on Cape Cod: Sandra Hodgkins Francis, Carolyn Clary Haeberli, Barbara Hajjar, Linda Woodworth Keado, Lou Martinage '57, Carol MacLennan, Barbara Carlson Perkins and Ned Perkins '59, Ann Rogers, and Bob Watson '58. I enjoy biking, hiking, cross-country skiing, and gardening. When I need a rest, I work on my rug-hooking. This means that at last I have found a use for those old white Pembroke blazers—mine and Carol MacLennan's have been turned into a rug. Ralph and I were given season's tickets for the Brown Bears 2013 season so we'll be there rain or shine. Look for us in the parking lot!"
Copresidents Jane Doane Anderson and Jim Bower write: "Conversations at our mini-reunion showed a lot of interest in keeping lines of communication open and informative. We agree and invite more of you to submit news—travel; retirement; relocations; professional, civic and cultural endeavors; family milestones; and so on—for our class website and for the BAM. You may submit news directly to BAM: The Classes, Brown Alumni Magazine, Box 1854, Providence, R.I. 02912; fax to (401) 863-9599; alumni_magazine@brown.edu; or www.brownalumnimagazine.com . To submit information on our class website go to http://alumni.brown.edu/classes/1960/ and follow directions on the homepage. Additionally, you may contact Becky Hill Eckstein or Rosemary Smith Kostmayer. Please make sure that your e-mail address is up-to-date in the alumni directory so that you will receive class e-mail communications. Update your information at https://alumni.brown.edu/profile."
Jim Bower writes: "Hello, class of 1960. The class officers and I are trying to encourage interest in submitting information for our column in the BAM. Get on those computers and let us hear from you. I'm still working at the San Miguel School in Providence, where I teach, run the admissions office, and coach baseball. San Miguel is a Christian Brothers school serving low-income boys, grades 5 to 8. I enjoy the work and hope to continue. Out of school, Kathleen and I own a home in Castine, Maine, where we play lots of tennis and golf. Recently my handicap has begun to rise alarmingly, but I remain ever hopeful. We can't wait to get your news."
From the January/February 2013 Issue
Jane Doane Anderson writes: "By all accounts, our first mini-reunion was enjoyed by all. A rainy late-October day did not dampen the spirits at the Brown Faculty Club reception on Friday evening. By Saturday, blue skies and sunshine provided a perfect fall day for a tailgate party at Brown Stadium and the Brown vs. Cornell football game. We were grateful to the Brown Bears for an exciting game. Brown won the battle of turnovers, resulting in a 21–14 victory. We wrapped up the day with a pleasant dinner at the Agawam Hunt Club. We would like to thank Becky Hill Eckstein and Joan Hoost McMaster for arranging the festivities. In attendance were classmates Jim Bower, Bernie Buonanno, Mary Birdsall Cervoni, Paul Choquette, Janet McWain Colby, Barbara Deller, Mary Miga Fenlon, Tim Hennessey, and Ed Rundquist, along with spouses and guests."
Joan Hoost McMaster writes: The Brown Alumnae Club of Kent County is celebrating its 65th anniversary this year! We will be hosting our 65th anniversary gala event in April at the Warwick Country Club. President Paxson has graciously accepted our invitation and will give a talk on the arc on women in higher education then and now. She will also offer the congratulations of the University on this auspicious occasion!"
Barbara Church Stern announces the death of her best friend from Pembroke, Lois Smith Montalbano, this past summer after a long illness. Barbara is reconnecting with other classmates. She writes: "It is never too late!"
From the November/December 2012 Issue
Judith Eaton writes that her son Peter Galea '96 graduated from Harvard with a master's degree in statistics in May 2012.
From the September/October 2012 Issue
Class president Joan Hoost McMaster reports: "More than 30 Pembroke Club of Kent County members attended our annual luncheon meeting on May 15 at the Warwick Country Club. Club members honored Cleo Palelis Hazard '51 and her husband, Bob, for their long and outstanding service to the club with a tribute and a gift. Vice president Betty Leaver Goff '53, secretary Jean Giuliano George '59, treasurer Anne Renzi Wright '47, and I were reelected. Club members voted to donate $608 to the women's crew for a cox box and microphone to assist in improving crew relay times and stroke rates."
From the May/June 2012 Issue
Josiah S. Carberry II writes: "Recovering during lunch after participating in an annual Empire State Building walk-up. Made it to the 86th floor. Need better shoes or newer knees for next year. Laura says hello to her 1960 classmates."
Becky Hill Eckstein writes: "Save the dates! We will be having a class of 1960 mini-reunion on October 19–20 in Providence. We have reserved a block of rooms at the Ramada Inn in Seekonk, Mass., only a 10-minute drive from campus. Our plans include a welcoming reception and tailgate party at the Brown-Cornell football game. Because it is Family Weekend, there will be forums on campus. Carpooling can be arranged in the fall. As most of the details will be sent via e-mail, please be sure we have your correct e-mail address. You may also contact Becky Eckstein. Please check our class website at www.alumni.brown.edu/classes/1960 periodically for reunion updates. We hope to see many of you in October!"
From the March/April 2012 Issue
Bill Brisk's second career as a lawyer in Newton, Mass., is approaching 40 years. He's completing his second year as editor-in-chief of the law review published by the National Academy of Elder Law and annually updates Massachusetts Elder Law and MassHealth Update. He teaches a course on the end of life at Suffolk Law School. He and Maria continue travelling, most recently to Cambodia and Vietnam.
From the July/August 2011 Issue
Carolyn Nygren Curran writes that life is going on after the sudden death of her husband, Tom, almost a year ago. Her new grandson, Thomas, arrived in November to ease the transition. She just returned from a conference watching six master potters and decorators from Jingdezhen, China, and writes: "It's mind-blowing, even to someone who's been a potter for 40 years now." Her son Matt is in Raleigh with a thriving consulting business; son Andy has a new book out and a new title as dean of humanities at Wesleyan Univ. in Conn., and son Bill is transforming the lofts and lobbies of Philadelphia with his metalwork designs. She also writes: "Life is good, but would be even more fun with visits from old pals from Pembroke days. The welcome mat is always out."
Roger Feldman announces that his granddaughter, Perry Feldman '15, is entering Brown this fall. The daughter of Roger's son, Hadley Feldman '83, she is the third Brunonian generation in a direct line of Feldmans.
Ed Forrest writes from South Carolina: "My wife and I are enjoying the fruits of retirement by living in paradise year-round and by frequent traveling on cruise ships to ports around the world. The other major portion of our lives is volunteering on numerous civic and charitable boards here in the low country. It is definitely give-back time." He has served as the Commodore of the South Carolina Yacht Club and urges boaters traversing the Intracoastal Waterway to stop at the marina. "Good health and good luck."
Rick Germani writes: "After ten years in retirement on Cape Cod, we built a home in Tehama, Calif., a Carmel community owned and developed by Clint Eastwood. We love our life here, but now, four years later, we find that we miss our friends and family back East. So we are now beginning the search on Cape Cod for our next home close to those we love. We still plan to escape New England winters for a rental in Carmel with Gus, our second golden retriever. Life has been very good to us and we look forward to future adventures."
Lenny Karpman writes: "Pura vida from Costa Rica. We garden, play golf, bird-watch, and care for parrots, chickens, dogs, cats, ducks, and fish. My fifth book, Voy! the Russian Word for Wow!, is on Amazon. Our writing group, the Bards of Paradise, is about to release Costa Rica Kaleidoscope."
A. Paul Kelly writes that he and his wife both received Fulbright Awards. He has been awarded a 2010-2011 Fulbright Regional Research grant at Sultan Qaboos Univ. in Muscat, Oman, and also in the United Arab Emirates. He is doing research on the epidemiology and genetics of keloids. His wife, Beverly Baker-Kelly, has also been awarded a Fulbright Scholar grant to lecture and do research in Muscat.
Ed Lawler published Management Reset: Organizing for Sustainable Effectiveness. He writes: "It convincingly argues that how organizations are managed needs to change in order for them to be successful in today's rapidly changing global economy."
Class president Joan Hoost McMaster reports that on October 28, the Brown Alumnae Club of Kent County and the Alpert Medical School group Women in Medicine hosted a program on Healthy Aging in Older Women. The luncheon was held in the refurbished Pembroke Library and attended by more than 70 club members and women medical students. Brown geritrician Lynn McNicoll gave a multimedia presentation profiling the criteria for healthy aging, and panelists Betty Leaver Goff '53, Marge Logan Hiles '49, and Dorothy Markoff Nelson '35 each described a medical problem she had successfully overcome. Joan thanks everyone who participated.
Peter Scott Oberdorf writes: "I spent Christmas 2009 in London with my daughter Sara, who then went on a trip around the world. In April of 2009 I joined up with Sara for a great six-week trip to Australia and New Guinea. We visited with our Australian cousins in Sydney, Melbourne, and Brisbane, and then with my nephew Tim in New Guinea. It was a wonderful trip with many fun experiences and visits. In the summer of 2009 I was busy helping Sara get settled into her new apartment and new job with the UMass. Medical School, in Worcester. My daughter Patty was married on October 9, 2009, to Matthew Stiggins. They now reside outside of Nashville. I continue to live on Schroon Lake in the Adirondack Mountains of New York State and have a condo in Montreal, which I visit regularly. I am on the board of the Seagle Music Colony of Schroon Lake, a summer opera and musical theater program for young artists."
From the May/June 2011 Issue
Peter Scott Oberdorf spent Christmas 2009 in London with his daughter Sara, who then went on a trip around the world. In April, he joined up with Sara for a six-week trip to Australia and New Guinea. They visited with Australian cousins in Sydney, Melbourne, and Brisbane, and then with a nephew in New Guinea. He writes: "It was a wonderful trip with many fun experiences and visits." Last summer, he helped Sara settle into her new apartment and new job with the Univ. of Massachusetts Medical School, in Worcester, Mass. His daughter Patty married Matthew Stiggins on Oct. 9. Peter lives on Schroon Lake in N.Y.'s Adirondack Mountains and has a condo he visits regularly in Montreal.
Carolyn Stedman Whittemore writes: "My two oldest grandchildren are freshmen in college. Taylor is at SUNY Syracuse, and Caitlin is at Colgate. I try to keep busy volunteering and baby-sitting for my youngest son's kids. I finally joined the hi-tech age and have an iPad."
From the January/February 2011 Issue
Richard C. Adams relocated from Cape Cod, to Leland, N.C., in the fall. He is fully retired.
Quentin R. Searle writes that he recently visited the plantation on Amelia Island, Fla.
From the September/October 2010 Issue
Robert E. Nadeau recently retired from his private adult psychiatry practice in Rochester, N.Y.
From the July/August 2010 Issue
In May, Joan Hoost McMaster was elected as president of the Rhode Island Chapter of the American Assoc. of Univ. Women. Joan is president of the Brown Alumnae Club of Kent County and a member of the Pembroke Associates Council.
From the May/June 2010 Issue
Class secretary Jane Doane Anderson writes: "The reunion committee has been busy planning a memorable weekend. Check out the reunion website at http://alumni.brown.edu/news_events/reunions for details on the weekend and our growing list of attendees. If you plan on joining us, please register. Blurbs and bios are welcome. Also be sure to make your 50th reunion gift to the Brown Annual Fund at www.gifts.brown.edu between now and reunion weekend to help us reach our class goal and make a positive impact on life at Brown today."
Lenny Karpman just released his latest book, First, You Boil a Chicken: Food-lover's Guide to the World's Chicken Soups. It delivers international chicken soup and stew recipes from more than 100 countries and insights into people, their culture, climate, economies, and beliefs. It is now available through amazon.com, barnesandnoble.com, and booklocker.com.
A. Paul Kelly's Dermatology for Skin of Color won two 2009 American Publishers Awards for Professional and Scholarly Excellence.
From the March/April 2010 Issue
Carolyn Stedman Whittemore visited Brown with her children and grandchildren in November. She writes: "It was fun to show them where I spent good times and met and married their late grandfather, Malcolm Whittemore."
From the January/February 2010 Issue
Veronika Albrecht-Rodrigues is writing a book about how she and her late husband experienced WWII, and how this experience affected their lives. Her husband fought for four years with the U.S. Army, and she lived her childhood in war-gripped Austria. She writes: "He spent his final years in the grip of PTSD that hollowed out his spirit and destroyed his body. I am still very much alive, still struggling to get free. With my book I plead that we all commit to the unwavering pursuit of peace in the world. This we can do not by simply longing for peace, but by acting for it. And my action is this book." Veronika's daughter, Maria Veronika Rodrigues, recently received her PhD in applied ethics from Melbourne Univ. in Australia and is associate professor in the department of international relations at Deakin Univ. in Melbourne. Veronika's sister, Rodelinde Albrecht '64, is director of the progressive introduction service Concerned Singles.
Stuart Doling and Ann will cruise from Istanbul to Singapore, a 40-day jaunt. He writes, "This will just about fill out my wish list of places to have seen." They will travel to Israel, Egypt, Oman, Dubai, Mumbai, Gao, among others. He hopes to keep a diary of his experiences and will share it and photos when he returns home.
Richard Press was elected chairman of Transatlantic Holdings, one of the world's five largest reinsurance companies, where he had served on the board since retiring three years ago. The company Richard chairs, IT Pomeroy Solutions, is in the process of completing its sale to a private equity firm. Richard works on the boards of a few other companies: most notably the medical malpractice insurer for Harvard- and MIT-affiliated medical schools and hospitals, the insurance company that insures two thirds of the country's public-housing authorities, and Boston's Beth Israel Deaconness Hospital. He also advises the CEOs of a domestic major investment firm and a Bahrainian-based investment company. He and his wife, Jeanne, recently visited their six children and nine grandchildren. Bill '90 and Jen are in California. They came to campus on Family Weekend to see their youngest child, who is a sophomore at Brown. Richard writes, "Life is full and rewarding, though I wish my golf were better. As my son Ari '08 said, retirement is about being in control of your life, however you define it."
From the November/December 2009 Issue
Joan Hoost McMaster reports that the Pembroke class of 1960 and their guests joined the Brown Club of R.I.'s All-Ivy event at the Haffenreffer Reservation in Bristol for a very fast-paced and illuminating presentation by Professor Ken Miller titled "From Darwin to Dover." Guests played lawn games and took lazy strolls along the waterfront in the afternoon. Classmates and guests included Betsy and George Champlin, Elaine Decker '67, Becky Hill Eckstein, Marjorie Logan Hiles '49, Noel Farnsworth Mann and her son, Charles; Joan Hoost McMaster, Deborah Kingman Ormsby, and Barbara Kurlancheek Shaffer. Caryl-Ann Miller Nieforth '59 and her husband, Deck, as well as Caryl-Ann's mother, Beatrice Wattman Miller '39, also joined the group. Joan writes: "Kudos to Ginny Tortolani McQueen '81 for organizing this great occasion. Everyone is looking forward to our 50th Reunion!"
Jane Hummerstone Hersey completed a YouTube film to alert consumers about the link between certain food additives and various behavior, learning, and health problems. Search for "Feingold Diet" on YouTube. Jane and her husband, Harry Hersey, have worked for many years helping families of children with various behavior and learning problems, including ADHD. Jane is the director of the nonprofit Feingold Assoc. of the United States and has written two books on the link between diet and behavior, learning, and health.
From the September/October 2009 Issue
The second edition of Adrienne Lehrer's book Wine and Conversation was published in April. A linguist, she analyzes the words and metaphors people use to describe wines, and she reports on experiments testing whether people understand those words the same way.
Joan Hoost McMaster (see Eunice Bugbee Manchester '52).
From the July/August 2009 Issue
Anne Jones Mills retired as CFO and vice president for business management at Ottawa Univ. in Kansas. She took on this new role after retiring from IBM in 1991. Anne continues as a trustee for several Aquila mutual funds. She and her husband enjoy living in the West, splitting their time between homes in Colo. and Ariz.
From the March/April 2009 Issue
Joan Hoost McMaster was elected to the Associates Council of the Pembroke Center for Teaching and Research on Women. She would enjoy hearing from classmates, friends, and other PDQs!
Ron Tschudy writes: "My wife, Cynthia, retired from teaching high school art in 2007 and now kick-starts production in our 28-year-old pottery business every morning. We do the Ann Arbor Guild summer art fair and other northern Michigan fairs. I am also the Democratic precinct delegate for our township. Any other classmates out there?"
From the January/February 2009 Issue
Jane Doane Anderson writes: "As class webmistress, I recently received a letter from someone who found a camera containing a photo of five women all wearing Pembroke T-shirts. In an attempt to locate the owner, this kind person googled Pembroke and found our class website. The camera was found last May caked with weeds and mud in Stamford, Conn. If you think it could be yours, please contact me."
From the November/December 2008 Issue
Marion Aherns Allen writes: "I have finally pulled myself out of the throes of moving from Alexandria, Va., to N. Branford, Conn., near where I spent many happy summer days and weeks on Long Island Sound while a student at Brown. I refurbished a wonderful little property in N. Branford and now care for flowers, gardens, home, and frog pond. The best part of moving to the country is that I have time to contact friends in the area. I still travel lots to visit friends, family, and new places, but I would like to see anyone who looks for new horizons. I saw Joan Hoost McMaster last year for a midsummer lunch in Newport. I missed this year's trip, but will not miss the next. It's really fun to be back in New England."
Jim Marsh and Gioia Browne were married in September 2006 and live in Little Compton, R.I. Jim has been elected chairman of Rhode Island Public Radio.
From the July/August 2008 Issue
Olive Jeanfreau Alexander writes: "My husband, Earl G. Alexander '63 PhD, and I have been married 50 years. We have a son and a daughter, 10 grandchildren, and one great-grandchild. Before our past 20 years in Fort Worth, Tex., we were missionaries in Kailua-Kona, Hawaii (1975–78) and Guatemala (1983-87). Though a mathematics major at Brown, I have written a book entitled Dmitri: A Tale of Old and New Russia, published by Morgan James Publishing in June. Dmitri gives a compassionate view of the Russian people. It is a representation of aspects of Russian history from 800 A.D. into the future, as it tells of the experience of a small purple dragon named Dmitri. Dmitri is a symbol of Russia's soul. Reading Dmitri can give the reader new care and concern for our former enemy. I welcome comment on Dmitri."
Ronald J. DiPanni, vice president and treasurer of the Bel Canto Vocal Scholarship Foundation, has taken on new duties as chairman of the auditions committee. This fall he will travel to Northwestern and the universities of Michigan, Texas, and Southern California, in search of talented young opera singers to compete for vocal scholarship awards in Providence next December. For more information visit belcantoscholarship.com or contact Ron.
Ann Hansen Knepp writes: "I have retired from the practice of law and, after 25 years of marriage, taken my husband's name, and started a business making accessories for needle workers—Annie's Keepers. I never expected to retire but I find I am really having fun. It is amazingly nice not to have anything I ought to be doing."
Ed Sheridan writes: "My wife, Diana, and I moved back to Puget Sound in 1996 and are now living among the cedar trees and herons on this beautiful island. We are celebrating our 45th anniversary this summer. For the past 10 years I've been a visiting artist in local schools, telling traditional folktales and teaching children about creating their own stories."
From the May/June 2008 Issue
Richard C. Adams retired as chief medical officer of Falmouth Hospital in August 2007. He writes he now has more time for his wife, yard, and golf.
Richard Press writes: "Although my eight grandchildren are an important part of my life, my proudest moments this year will no doubt be when my son, Ari '08, graduates from Brown in June, and then in September when his sister, Lara, the youngest of my six children, begins Brown to become my third child to do so (Bill '90 was first). Equally significant is the fact that I will be celebrating a major anniversary with Jeanne, who somehow has been able to tolerate me for 25 years. I now serve on two public corporation boards (Transatlantic Holdings, a NYSE company, one of the world's largest reinsurance companies, where I am the lead director; and IT Pomeroy Solutions, a NASDAQ technology company), two private company boards (including the lead insurer for two-thirds of this country's public housing authorities; and a start-up biomedical company), and three eleemosynary boards (Beth Israel Deaconess Medical Center; Controlled Risk Insurance Company, the medical malpractice company for all the Harvard-related hospitals and schools; and the National Pediatric Multiple Sclerosis Center at SUNY Stony Brook), and am an advisor to a major investment firm (Standish Mellon). I work on the photographic committees of several museums and work closely with the photographic curators of several others. I am in my second year as the area interview chairman for Brown—a truly gratifying experience, which provides insight into the incredible caliber of the school's applicant pool. I logged over 75 glorious rounds of golf in 2007 and skied with some of my kids at Beaver Creek. The bottom line is that life is good—very good!"
Joseph Werbicki is completing a year as chairman of the board of the Massachusetts Safety Council, serving more than 900 companies in southeastern Massachusetts. At the same time, as a past president of the Safety Association of Rhode Island, he is serving on its board of directors.
From the March/April 2008 Issue
Gary Alton retired in 2006 after a 40 year career in information technology management in the insurance, local government, consulting, and banking fields.
Melvin Levine (see Craig Pohlman '89).
From the January / February 2008 Issue
Dirk T. Held '72 PhD is the Elizabeth S. Kruidenier Professor of Classics at Connecticut College and was recently given the college's award for faculty leadership.
From the November / December 2007 Issue
Joan Hoost McMaster writes: "We enjoyed a picture-perfect Newport day for our fourth mini-reunion on Saturday, July 14th. Rough Point, a huge manor house perched on a large rock outcropping that overlooks the Atlantic Ocean at the edge of the Cliff Walk, is amazing! Our tour guide was extremely knowledgeable, not only about the furniture, tapestries, carpets, and portraits adorning the mansion but also about the Duke family's fortunes, family relationships, and unusual experiences. Lunch at the Casino restaurant overlooking the Tennis Hall of Fame awards ceremony was fabulous!"
Peter A. Winograd has been elected to a second two-year term as secretary of the American Bar Association's Council of the Section of Legal Education and Admissions to the Bar. The council is designated by the U.S. Department of Education to accredit law schools in the United States.
From the May / June 2007 Issue
Class co-presidents Ed and Barb Jones Nicholson send greetings to classmates and an invitation to visit the class of 1960's recently updated class Web site, www.alumni.brown.edu/classes/1960. "We hope this finds you well and enjoying activities that keep you healthy and intellectually stimulated. Our class Web page aims to keep you interested and informed over the next three years as we head toward our 50th reunion. Please send your news, enjoy the photos and classmates' news, and keep in touch through this cyberspace network, which is so ably managed for us by Jane Doane Anderson."
From the March / April 2007 Issue
David Laub and Bob Battel, 1956 alumni of the Nichols School in Buffalo, N.Y., were honored at the annual meeting of the school's alumni association on December 22. David received the Distinguished Alumnus Award, which is given to alumni who have donated extraordinary time, energy, and wisdom through their volunteer efforts. Bob received the Robert E. Dillon Jr. Award in recognition of his extraordinary contributions to Nichols as an out-of-town alumnus.
Peter Winograd was appointed professor emeritus at the University of New Mexico School of Law as a public member for a three-year term by the Liaison Committee on Medical Education.
From the January / February 2007 Issue
Al Vandam retired in 2004 from Bank of America and is currently coaching soccer and squash at St. Mark's School in Southborough, Mass. Hobbies include bowl making from local trees, golf, and two grandchildren thanks to Todd Vandam '92 and his wife, Gerilyn. In July Al married Alison Ann Corner. Her father was Ernie Corner '49. Todd Vandam was the best man, and Hilary Vandam '97 was a bridesmaid. Guests included Nestor Nicholas '61 and Don Richardson '62. Al and Alison live in Sudbury, Mass.
From the November / December 2004 Issue
Frederic M. Alper married Donna Mager on June 27 in Beverly, Mass. Fred's brother Daniel '63 was the best man, his sons Jeremy '95 and Michael were groomsmen, and his grandson Aaron, 3, was the ring bearer. Other Brown alumni in attendance were Jody Feder '95 who is married to Jeremy; Larry Gross '63; Fred's nephew Ty Alper '95; and Fred's nieces Robin Alper '97, McKaile Alper '95, and Wendy Strothman '72. Fred's wife, Donna, is a dentist and a Harvard PhD in medical sciences who does oral cancer research at the Forsyth Institute in Boston. Fred is enjoying a post-career career as an adjunct professor in entrepreneurship at Babson College. He sits on several corporate boards and teaches entrepreneurship to nonprofits and family enterprises, and he also teaches abroad. In addition to his entrepreneurial activities Fred is involved in several philanthropic initiatives. Fred and Donna went to Tanzania on a photographic safari for their honeymoon. They will reside in Boston.
Benjamin V. Lambert, CEO of Eastdil Realty, received the James E. West award, named after the first chief executive officer of the Boy Scouts of America, who established an endowment fund in 1910 to ensure the future of scouting in New York City.
From the September / October 2004 Issue
Robert P. Pearson's 1975 book, Through Middle Eastern Eyes, was named an outstanding academic title in the 2004 issue of Choice magazine, the American Library Association's periodical.
Rebekah Hill Eckstein (see Hank Vandersip '56).
From the July / August 2004 Issue
Peter Dames and Tarasa Davis '88 spent nine weeks this winter driving 9,000 miles in their Land Rover from Panama to California through Central America and Mexico. On previous road trips Peter has driven from Atlanta to Prudhoe Bay, Alaska, and from Caracas, Venezuela, through the Amazon to Tierra del Fuego. Peter and Tarasa met at an Atlanta alumni function honoring Peter's old pal and former business partner, Ted Turner, and have been together for ten years. They divide their time between homes in Atlanta; Ponte Vedra, Fla.; and Big Sur, Calif.
Joan Hoost McMaster writes: "The class of 1960 Pembrokers are looking forward to their second annual 'mini reunion' on Friday, July 16, from 2 to 6 p.m., when they will cruise on the Vista Jubilee to view the tall ships anchored at Quonset Point. Dinner, live music, and sea breezes will add to our enjoyment as we catch up on the latest news of our classmates and reminisce about wonderful old times from more than forty years ago (but who's counting?). Please join us for a great day." If you did not receive your invitation or if you have any questions, please e-mail Joan.
From the May / June 2004 Issue
Joan Hoost McMaster writes: "The class of 1960 Pembrokers are looking forward to our second annual mini-reunion on Saturday, July 17. We plan a cruise to view the Tall Ships anchored at Quonset Point, R.I. Dinner, live music, and sea breezes will add to the enjoyment of the event as we catch up with classmates and reminisce about old times." For more information or to RSVP, contact Joan.
Dick Press writes: "In December our son, Ari, was admitted to Brown's class of '08, joining his older brother, Bill '90, in what is developing into a fine tradition. His younger sister, Lara, who is still four years away from having to decide about college, is already talking about Brown. Our grandchildren, the oldest of whom is 12, do not yet have college admissions on their radar screens. I am the head of Wellington Management's Insurance Asset Management Group, and my wife, Jeanne, is thriving as a mother and grandmother."
From the January / February 2004 Issue
Wilbur T. Albrecht writes: "I retired this past June as professor of English at Colgate University, where I taught for thirty-six years."
Paul Choquette Jr. (see Paul Choquette III '97).
From the November / December 2003 Issue
A. Richard Caputo (see Lisa Caputo Morris '86).
Peter A. Winograd, associate dean and professor at the Univ. of New Mexico School of Law, has been reelected to a three-year term as a member of the Council of the American Bar Association's legal education and admissions section.
From the September / October 2002 Issue
Joan Hoost McMaster (see Hank Vandersip '56).
From the May / June 2002 Issue
Tricia "Trixie" Thomas Semmelhack writes: "I just retired from my partnership in the Buffalo, N.Y., law firm of Hodgson Russ to pursue my lifelong dream of working on 'animal law.' I am now engaged in a self-study course and hope to participate eventually in developing better judicial and legislative protection for animals. Hank and I live on a farm with a herd of companion llamas, dogs, and cats."
From the September / October 2000 Issue
Caroline King Hall '73 Ph.D. (see York A. King Jr. '34).
Thomas H. Quill Jr., of Providence, has been named managing director of the Rhode Island operation of Aon Risk Services.
From the May / June 2000 Issue
Fred Alper (see Ty Alper '95).
Rick Germani writes: "After more than thirty-five years in a high-tech career that gave my wife, Gini, and me the opportunity to live in Massachusetts, New York, Connecticut, Texas, and California, and that gave me the opportunity to manage computer-supply operations throughout the Far East and Europe, we retired to Cape Cod to enjoy an active life near our children and grandson. We are now deeply involved in building a new home in Osterville, Mass. It has been a lot of fun, but also requires patience, as the building boom has made schedule delays the norm. Since our move, we have reconnected to Brown, enjoying our season tickets to Brown football and seeing old friends. We look forward to my 40th reunion." Rick and Gini welcome e-mail.
Peter Winograd received an honorary degree in January from the John Marshall Law School in Chicago. Peter has served on the school's board of visitors for several years.
From the March / April 2000 Issue
Reunion chair Rebekah Hill Eckstein reports: "The class is ready for a memorable weekend reunion on May 26­29. Please return your reunion registration, which you should receive soon, as quickly as possible. If you have any questions, please contact reunion headquarters at (401) 863-1947; reunions2000@brown.edu; or call me at (401) 455-2083. Personal updates for the reunion yearbook must be sent to me at 401 Rochambeau Ave., Providence 02906, by April 1."
Anita Cunitz, of Rockville, Md., writes that she is still working. Her son, Matt, is a musician and a restorer of vintage pianos. Her daughter, Sarah, is a senior human-biology and health-care policy major at Stanford.
Jean Chase McCarthy '66 M.A.T., of Wellesley, Mass., was named a James R. Rinehart and Molly Rinehart Faculty Chair in the Humanities at the Dana Hall School, where she is chair of the social sciences department. She joined the school in 1967 and has since taught U.S. history, East Asian studies, political science, Western civilization, and European social history.
From the January / February 2000 Issue
Paula DeBlois '89 R.U.E., associate director of alumni relations, reports: "Make plans now to return to campus for the 40th reunion on May 26-29. We have planned a weekend that will showcase Brown, Providence, and the class of '60. If you did not receive a fall mailing, please call reunion headquarters. There will be ample housing available on campus, but if you prefer to stay in a local hotel, book a room now. For hotel information or to report a change of address, please call reunion headquarters at (401) 863-1947."
Jim Butler (see Janet Butler '91).
Vince MacDonald Sr. (see Vince MacDonald Jr. '90).
Will Mackenzie, of Sherman Oaks, Calif., writes: "I got an Emmy nomination for directing the TV series Everybody Loves Raymond.
From the November / December 1999 Issue
Stephanie Kruger Sabar (see Meg Van Achterberg '93).
Peter A. Winograd received the Robert J. Kutak Award, given annually by the American Bar Association's council of the section of legal education and admissions to the Bar. An associate dean at the University of New Mexico School of Law, Peter has served as the president of the law school admission council, vice chairman of the section's task force on law schools, and chairman of several committees and site-evaluation teams. He served on the New Mexico State Bar's committee on minorities in the profession and received an outstanding contribution award from the New Mexico State Bar in 1993.
From the September / October 1999 Issue
Class president Becky Hill Eckstein reports: "Plans are well under way for our upcoming fabulous 40th reunion next May. Thanks to all who have responded to the letter soliciting suggestions, help, personal updates, and donations to help defray the cost of class mailings. Those who haven't responded may contact Becky or Paula DeBlois.
"Jim Bower moved back to Providence two-and-a-half years ago and is headmaster of a four-year-old charter school in Franklin, Mass.
"Bill Brisk writes that he is a grandfather of a 1-year-old and a 4-year-old. He recently cowrote Massachusetts Elder Law (Lexis) and was inducted as a fellow of the National Academy of Elder Law Attorneys in May. He still manages an active elder law practice in Newton, Mass.
"Sally Faulstich Clifford welcomes visitors to her Maine home. Elaine Tetreault Smith and her husband, Bill, have a summer home down the road from Sally.
"Clifford Ehrlich reports that he is spending about 40 percent of his time in the Napa Valley, where he is growing Sauvignon Blanc and Merlot grapes on a ten-and-a-half-acre vineyard he has bought.
"Jane Webbink Goldman, of New York City, reports that Deborah Colborn has left Zimbabwe.
"Rockwell 'Rocky' Gray teaches non-fiction writing at Washington University and Webster University in St. Louis. His daughter, Elizabeth '99, represents the family's fourth generation to graduate from Brown.
"Joan Hoost McMaster's management and marketing consulting practice is McMaster Associates, Management Solutions.
"Jane Baker Spiegle and her husband, Gene, have sold their home in New Providence, N.J., and now divide their time between a condo at 233 Long Meadow Rd., Bedminster, N.J. 07921, and a home on Cape Cod.
"Robert Stetson writes that he is a part-time pastor at Roslindale Baptist Church in Massachusetts. He also does temporary work through Accountemps and is active with the Brown Club of Worcester and BASC. He and his wife, Ellie, have three married, 'gainfully employed' children. Robert and Ellie enjoy their summer home in Maine, and they recently traveled to England.
"Ron Tschudy writes that he's still making and selling pottery. His wife, Cynthia, has switched from teaching art in the Elk Rapids, Mich., elementary schools to teaching middle- and high-schoolers. Their son, Jake, is a college student in Michigan. Ron hopes to make the reunion, but 'I'd have to come a long way, baby,' he says.
"David Wilson and his wife are in the process of moving from Charlevoix, Mich., to Barrington, R.I."
From the March / April 1999 Issue
Sindey L. Beck, Chicago, retired from the chairmanship of Biological Sciences at DePaul University in June. He is still at DePaul, supervising graduate students and the animal facility in the new biology building he ushered in.
Stuart Doling writes: "While recovering from a severely broken leg, I have managed to (1) sell our home in Albany, N.Y., (2) cruise to the Panama Canal, and (3) reschedule the 'lost' trip to London that had to be canceled due to the accident. Not only am I a proud member of the class of 1960, but this December I will also be sixty. That is a little difficult to comprehend, Ivy League education notwithstanding. Having retired from the State of New York some seven years ago, I have had a wonderful opportunity to sample the good life in Florida."
Becky Hill Eckstein reports that she has finally moved from Short Hills, N.J., to Providence. She welcomes visits from friends and classmates; with several extra bedrooms, she's looking forward to frequent mini-reunions. Her older son, John '90, has announced his engagement to Lisa Patrick. They will be married over Labor Day weekend in New London, N.H. Friends can check on wedding plans at http://www.panix.com/~johne/ or can search for John Eckstein on Yahoo.
Edwin F. Nicholson and his wife, Barbara Jones Nicholson, have retired, and moved to Wickford, R.I., in July. They are taking advantage of the Brown Community for Learning in Retirement program.
From the January / February 1999 Issue
Judy Eaton (see Mary and Ken Eaton '33).
Barbara Anne Hajjar will retire from private pediatrics practice after thirty years and will travel between her homes in York, Maine; Boston; and Sarasota, Fla.
Roger C. Kostmayer, Baltimore, and his wife, Pamela, both of whom frequently travel to Key West and to mountain states, occasionally bump into old friends in airports. They saw Paul Choquette in Boston, and Billy Hayes '59 and his wife, Berkley, in Sun Valley, Idaho. The Kostmayers' sons both work in the same executive-search consulting firm that specializes in senior financial services positions. John is partner and manager of the New York office, while Matthew works in the Baltimore branch.
Elaine Tetreault Smith, Andover, Mass., recently participated in the annual summer reunion of a group of class friends. This summer the reunion took place on Bailey Island, Maine. Other attendees included Martha White Keister, Sally Faulstich Clifford, Minna Saxe, Hope Cranska, Edwin Nicholson, Peggy Durham, Suzanne Werber Dworsky, and Barbara Jones Nicholson.
Douglas S. Tolderlund, head of the science department at the United States Coast Guard Academy from 1983 to 1991, was awarded the Distinguished Faculty Award, which recognizes outstanding senior faculty members who inspire an enthusiasm for learning in their students. He continues to teach in the department's marine science section.
From the November / December 1998 Issue
Dorothy Kushner Miller married David Love (Penn '56, Harvard Law '59) on June 7. Her three daughters, Lisa, Karyn, and Alison, and three granddaughters, Nicole, Amanda, and Isabel, attended the wedding. Nicole and Amanda were flower girls. Dorothy has been an adjunct professor of English at Boston College since 1980. Her specialties are multicultural literature and nonfiction writing. She writes: "I'm working on a Ford Foundation grant to study folk tales of various cultures. Their relation to the literature of those cultures has opened up a whole new way of looking at literature for me. I also teach small writing workshops and enjoy the one-to-one contact with my students." She'd love to hear from classmates.
Susan Fox Rubenstein writes: "Our daughter Lori just completed a one-year internship at the Norwalk Emergency Clinic and Darien Animal Hospital. She graduated from Tufts School of Veterinary Medicine in 1997. Our son Stephen married Polimarta Caballegan on Aug. 29. He is a C.M.S.W. and AIDS counselor with the City of New York."
From the November / December 1998 Issue
Dorothy Kushner Miller married David Love (Penn '56, Harvard Law '59) on June 7. Her three daughters, Lisa, Karyn, and Alison, and three granddaughters, Nicole, Amanda, and Isabel, attended the wedding. Nicole and Amanda were flower girls. Dorothy has been an adjunct professor of English at Boston College since 1980. Her specialties are multicultural literature and nonfiction writing. She writes: "I'm working on a Ford Foundation grant to study folk tales of various cultures. Their relation to the literature of those cultures has opened up a whole new way of looking at literature for me. I also teach small writing workshops and enjoy the one-to-one contact with my students." She'd love to hear from classmates.
Susan Fox Rubenstein writes: "Our daughter Lori just completed a one-year internship at the Norwalk Emergency Clinic and Darien Animal Hospital. She graduated from Tufts School of Veterinary Medicine in 1997. Our son Stephen married Polimarta Caballegan on Aug. 29. He is a C.M.S.W. and AIDS counselor with the City of New York."
From the May / June 1998 Issue
Alan Caldwell lives in Gardenville, Nev., near Lake Tahoe. He owns a renewable energy company, which has developed "an innovative type of wind turbine," Alan writes. "The turbines will be the windpower component of renewable energy power systems designed to provide utility-grade power to remote areas of the world currently without power, or with only substandard power."