GS Class of 1996
Jun, 2022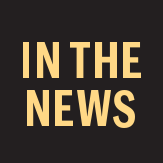 Dr. Marina Catallozzi '92, MD '96, will join Barnard College as its inaugural vice president of health and wellness and chief health officer. Dr. Catallozzi is an adolescent medicine specialist and is board certified in both pediatrics and adolescent medicine. In this inaugural role, she will lead the Francine A. LeFrak Foundation Center for Well Being, which provides support for students' physical, mental, and financial wellness, as well as Barnard's primary care health services and the Rosemary Furman Counseling Center. She will also coordinate the college's response to infectious disease threats, enhance undergraduate medical research opportunities for Barnard students, and closely collaborate with human resources to expand wellness initiatives for faculty and staff.
Jun, 2022
Joshua Garren '96 AM, '97 MD, writes: "I'm back in the U.S. after several years in London and Costa Rica, celebrating 20 years of marriage with Michal Yitshary (Hebrew University '98) with our five children; Daniel and Ariella (Columbia '25 and '26), Maya, Jonathan, and Shira (hopefully Brown '29, '33, and '34). Ariella and Maya's organization, ParysowProject.org, has published translations of historical accounts of the plight of turn of the century Yemenite Jewry and of Holocaust memoirs from Spanish, Yiddish, Hebrew, and German and is now expanding to help document contemporary accounts of attempted genocide. The Parysow Yizkor Book is a particularly fascinating read."
Jan, 2021
Michael Littman '96 PhD (see Brian Christian '06).
Jan, 2021
Brian Christian published The Alignment Problem: Machine Learning and Human Values. In addition to being rooted in Christian's computer science and philosophy backgrounds from Brown, the book also features the research of Brown computer science Professor Michael Littman '96 PhD.
Nov, 2020
Katharina Galor '96 PhD and former Brown faculty member Sa'ed Atshan published The Moral Triangle: Germans, Israelis, Palestinians in June with Duke University Press. They drew on ethnographic fieldwork and interviews to explore the asymmetric relationships between Germans and Israeli and Palestinian immigrants in the context of official German policies, public discourse, and the impact of coming to terms with the past.
Obituaries
Aug, 2022
Martha T. Kitchen '96 AM, '01 PhD, of Warwick, Mass.; Jan. 17. She was fluent in Russian, a skilled translator, and a scholar of Slavic languages and of Russian and English literature and poetry. She was coeditor and translator of Poetic Works: A Bilingual Album by G.R. Derzhavin and translator of Worlds Apart: An Anthology of Russian Fantasy and Science Fiction by Alexander Levitsky. She is survived by a sister, a brother, a niece, and a nephew.
Apr, 2022
Maria Guadalupe Mendoza-Diaz '96 ScM, of Huntersville, N.C.; Oct. 18, from complications of COVID-19. She graduated from Mexico City University, where she was also an assistant professor. After Brown, she worked for Wells Fargo Bank for almost 20 years. She was an avid runner and participated in both the Boston and New York City marathons. She was also a breast cancer survivor. She is survived by her husband, Steven; a daughter; a stepson; her mother; and six siblings.
Jun, 2020
Jane Wolley '96 AM, of Waltham, Mass., formerly of New York and Rhode Island; Dec. 24. She was employed for several years by the Jacobs Company as a data technician. She enjoyed classical music and string quartets, and was an active member of the First Lutheran Church.