GS Class of 2004
Nov, 2021
Chris Whelan '04 ScM was promoted to the rank of colonel in the U.S. Army. He assumed the role of the commandant of the Defense Nuclear Weapons School at Kirtland Air Force Base in Albuquerque in August. The school's history dates back to the Manhattan Engineer District, the organization that devloped the world's first atomic bomb. Established as the Technical Training Group (TTG), the mission was to provide integral training in this revolutionary new warfare specialty. The TTG's original core curriculum was focused on the complex assembly of the first nuclear weapons. The TTG underwent several name changes over the early years, ending up as the Defense Nuclear Weapons School in 1995, and it serves all of the military services, federal, state, and local law enforcement, and other agencies.
Aug, 2021
Jessica Pesce and Daniel Ullucci '04 AM, '09 PhD announce the June 22, 2020, birth of their son Antonio Julian Pesce Ullucci in Cambridge, Mass. Jessica writes: "He has been wearing lots of Brown gear and enjoying being a quarantine baby."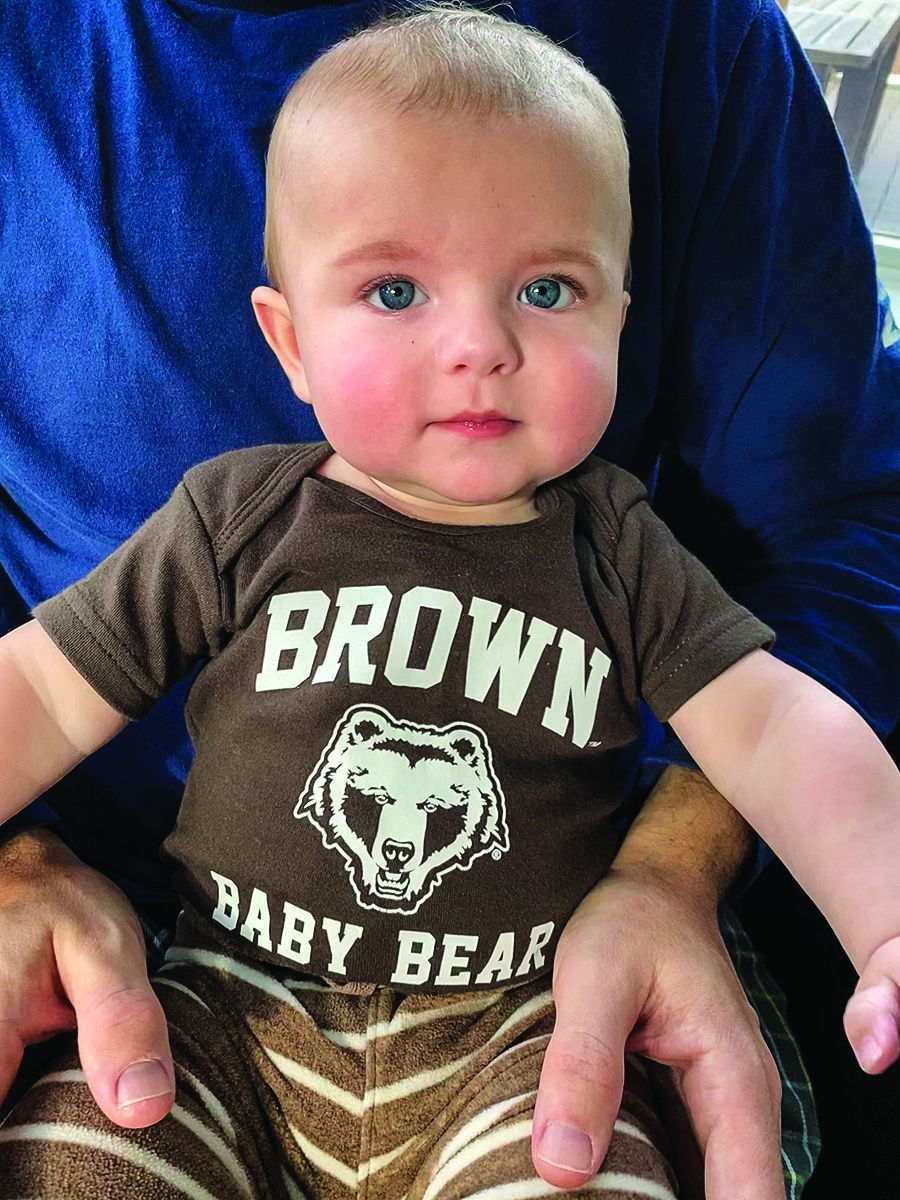 Jun, 2021
Rebecca Fundis '04 AM writes: "My husband and I purchased an independent cinema in Newburyport, Massachusetts, to help it survive the pandemic and we got a wonderful write-up in the Boston Globe. We're excited to be back in New England and a bit closer to Providence, where we can pop down for an occasional nostalgic visit."
Jun, 2021
Troy Baker '04 MAT (see Bobby Kaufman '08).
Jun, 2021
Bobby Kaufman and Michael Fu '25 co-organized and hosted the inaugural TEDx event at Pace Academy in Atlanta. Five students and three professionals delivered speeches addressing the theme "Challenging the Status Quo." Speeches included Kristina Smith-Newton advocating for STEM careers for women of color; Carlos Andrés Gómez's eight lessons from fatherhood; Troy Baker '04 MAT unpacking the intersection of athletics, academics, and race; a student discussing coming out in the heteronormative hallways of high school; and a video presentation by two students on gender inequity featuring Pace Academy history teacher Arminda Smith Lawrence '07.
Aug, 2020
Ramadan Hussein '04 AM, '09 PhD, now at the University of TÜbingen in Germany, stars in the National Geographic four-part series Kingdom of the Mummies. Contact Ramadan at Ramadan.hussein@uni-tuebingen.de.
Apr, 2020
Michelle Manes '04 ScM, '07 PhD is a coauthor of Linear Algebra and Geometry, published through the American Mathematical Society.
Apr, 2020
Jessica Blanco-Busam '04 MAT was appointed to the board of directors of the San Miguel School in Providence, R.I. San Miguel is a mission-based Lasallian boys school located in Providence that has been in operation since 1993. The school serves grades 5-8 students who come from underserved populations in the Providence area. Jessica has served on the Executive Director's Council and is the middle school principal at Highlander Charter School in Providence. Contact her at jessica.blancobusam@gmail.com.
Jul, 2018
Border Reversal
Silvia Giorguli PhD '04 explores new U.S.-Mexico dynamics
Read More