Suzanne Whang '86 ScM drives a bright yellow Toyota Prius with a custom frame around the license plate that reads, "A Yellow Girl Needs a Yellow Car." "It makes me laugh," she says.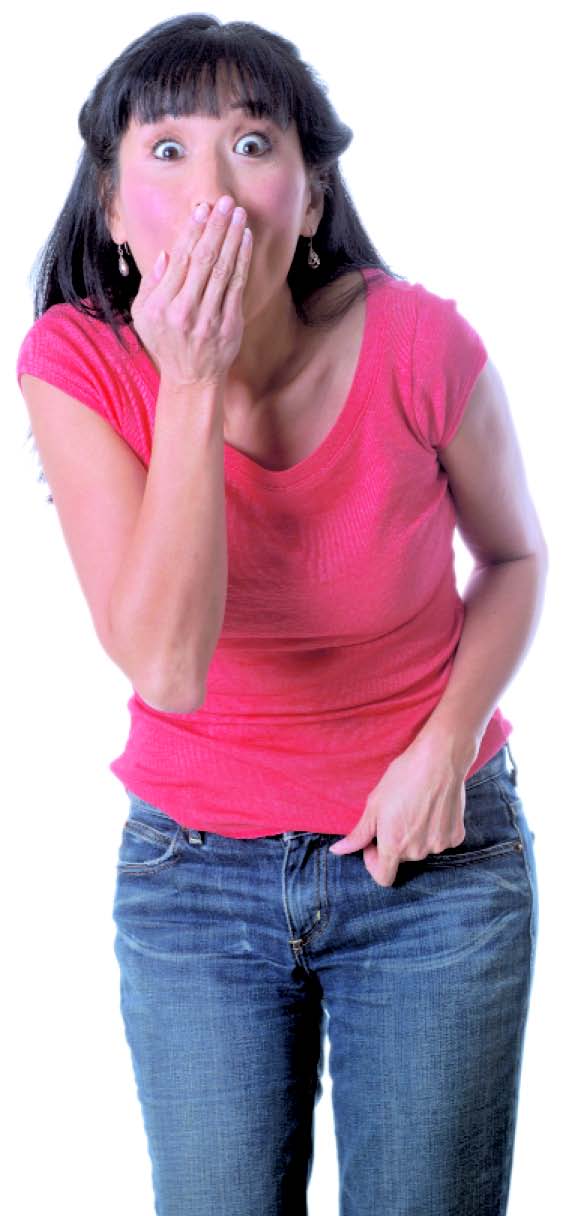 Whang likes to confront ethnic stereotypes head on. She developed an award-winning stand-up comedy act as the character Sung Hee Park, a Korean woman "fresh off the boat, who wants to be a comedian but tells old hack jokes, says racist things, and does everything wrong," Whang says. The act has earned her both the Best Up-and-Coming Comedian of 2002 award at the Las Vegas Comedy Festival and the Andy Kaufman Award at the New York Comedy Festival in 2004. In creating Sung Hee Park, Whang followed the advice of her acting coach, who encouraged her to embrace the character based on all the stereotypes she hated about Asian women: they speak in broken English, dress in traditional Korean garb, and fumble to fit into American society. "It's my favorite thing to do because I created, wrote, and produced it," Whang says. "It breaks all the rules and sparks dialogue, and people go home thinking, 'Am I racist?' "
Sung Hee Park is a far cry from Whang's guest roles on The Practice, NYPD Blue, and Still Standing,or her sleek alter ego as the host of House Hunters, the number-one rated show on the Home & Garden Television Network (HGTV). In fact, Whang says, viewers often don't recognize her as the same actress. On TV, Whang is polished and poised as she introduces each segment of House Hunters and its spin-off, House Hunters International, both of which highlight real people shopping for and buying a house.
House Hunters has won Whang a sizable fan club; she says she receives mail from little kids as well as grandparents, and a rap musician "wearing a lot of bling" once stopped her at a Hollywood party. She attributes the show's popularity in part to voyeurism. "People love to look inside all these homes," she says. "It's the same reason they like going to open houses." The show also highlights home buyers from all walks of life—different income levels, ethnic groups, ages, sexual orientations, and geographic locations. "That's one of the things I'm really proud of," she says. "Everyone wants to own a house and fix it up the way they like. It's part of the American dream."
Whang didn't set out to be an entertainer. A psychology major at Yale, she earned a master's in cognitive psychology at Brown and worked in public health for two years. But going to the same place day after day "proceeded to drive me slowly crazy," she says. On a whim she got a part as an extra on the 1980s television series Spenser: For Hire, which was shot in Boston. A character actor she met on the set encouraged her to pursue acting, and within a month she was earning a living at it. "There were probably only about five Asian actresses in Boston at the time," she recalls, "and I was booking everything I auditioned for."
Eventually Whang moved to New York City and then to Los Angeles, working as a roving reporter and a host on cable and network shows, including Lifetime's New Attitudes and NBC's TV-Censored Bloopers with Dick Clark. She has hosted House Hunters for five seasons now and is coauthor (with a real estate agent) of Suzanne Whang's Guide to Happy Home Buying, just out this fall.
Whang says she plans to continue her multifaceted career on all fronts. House Hunters has been renewed for four more years, she has several more books in mind, and she has taped three television pilots, including one based on Sung Hee Park. "I like to do a lot of different things," Whang says, understating the obvious. "They're all different expressions of me."
Carrie Printz is a freelance writer in Denver.