Spring Awakening, score by Duncan Sheik '92; at the Eugene O'Neill Theatre in New York City. Opens December 10.
Setting adolescent angst to rock music is not a particularly fresh idea. But when alt-rocker Duncan Sheik and his longtime collaborator playwright Steven Sater do it in their new Broadway musical, Spring Awakening, the pairing feels inspired.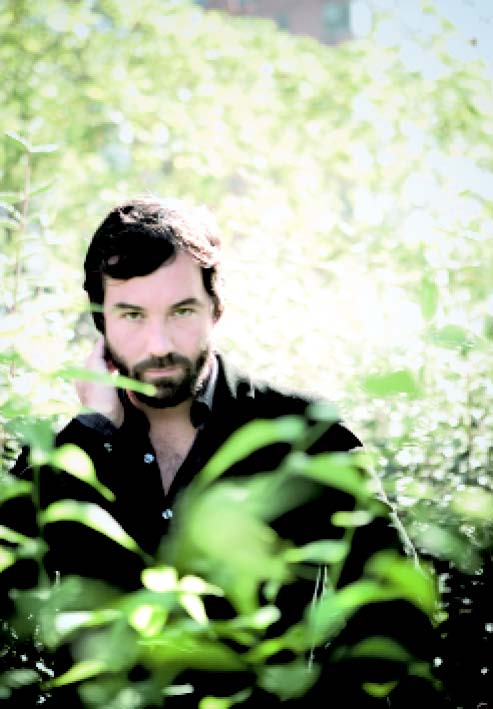 Sheik, who composed the score, and Sater, who wrote the book and lyrics, adapted Spring Awakening from Frank Wedekind's 1891 play about a dozen teenagers discovering sex in a repressive German town. Wedekind's play was so scandalous in its day that it wasn't produced until fifteen years after it was written. More than a century later, it still has the power to shock.
"It has masturbation, sadomasochism, teenage homosexuality, botched abortion, and suicide," jokes Sheik. "It's fun for the whole family." But with Sheik's haunting score and Sater's unflinching lyrics, the overall effect of Spring Awakening is more tragic than prurient.
Instead of updating the story's setting to a contemporary American high school, Sheik and Sater keep the period boarding school setting and energize it with a pop-rock sound. "When the kids are in the scenes, they're nineteenth-century kids, but when they sing, they're twenty-first century," explains Sheik. "One minute they're in breeches and long socks reciting a Latin lesson; the next they're pulling microphones out of their school uniform jackets, neon lights come on, and we're not in Leipzig anymore, Toto."
The conceit works, partly because Sheik and Sater, who are both newcomers to musical theater, don't treat anything in Spring Awakening according to the genre's conventions. The show's electric anthems and acoustic ballads serve as stand-alone inner monologues rather than as storytelling devices (as in the Lars von Trier film Dancer in the Dark). Director Michael Mayer's simple but powerful staging is more rock concert than cabaret. And Bill T. Jones's choreography uses propulsive hand movements rather than song-and-dance numbers to convey teenage yearning, confusion, and anger.
Spring Awakening was a surprise hit during its off-Broadway run at the Atlantic Theater this summer. In making the move to Broadway's Eugene O'Neill Theatre, Sheik, Sater, and Mayer have tried to preserve the intimacy of the Atlantic production while making the show work in a larger venue for a broader audience. They've kept the outstanding young cast (led by Jonathan Groff and Lea Michele), built out the stage to bring the action closer to the audience, and added a few new songs for a sharper ending.
"The last half of the second act always felt to me like it wasn't quite finished," says Sheik. "In reworking the material, I realized it's not just about a song being a good song, it's about it being the right song at the right moment."
More than a decade after the opening of Rent, Spring Awakening may be the right show at the right moment to become the next rock musical phenomenon. It has all the makings of a hit: a young cast with rock-star good looks, innovative staging, and a universal theme—parents will never understand, teenagers will always rebel, and the natural expression of their rebellion, even in nineteenth-century provincial Germany, is rock and roll.
Michelle Walson is studying film production at NYU.