Business & Entrepreneurship
You Are What You Make
November 23rd, 2009
If you spend enough time among Brown alumni, one fact is indisputable: they have very interesting minds. That simple truth hit home when I called a few of the two dozen alumni who contributed to this year's annual gift guide.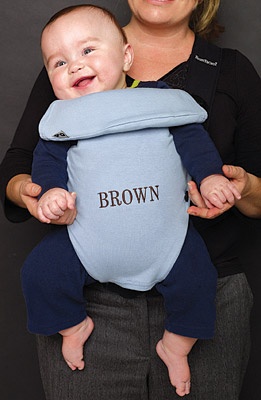 I asked them how they came to make the products you see on these pages, and, while their sensibilities and skills are different, their stories have a distinctive accent. As they explained how their years on College Hill led, directly or in hindsight, to their self-made careers, I felt privileged to listen.
Barbara Ensor '76 arrived at Brown from a highly structured British boarding school, and she says college felt like running free in a candy shop. She studied comparative literature and anthropology at Brown and illustration at RISD. "I loved myths and archetypes," she says. At the time she feared she was flitting among unrelated interests, but all of those roots are visible in the art she produces today. Drawing with scissors, she creates intricate paper-cuts with a primordial power that's sometimes calming, sometimes creepy. She wrote and illustrated versions of Cinderella and Thumbelina that go straight to the emotional heart of those fairy tales.
Dan Goldwater studied electrical engineering at Brown, earning a bachelor's degree in 1997 and a master's the following year. After graduation, he joined the high-tech industry, working on the Pentium 3 processor at Intel, and during the dot-com boom he worked for a start-up that had better technology than management. With friends, he founded a think-tank (they called it a do-tank), and he's now heading two spin-offs: the DIY site Instructables .com and MonkeyLectric, which makes digital art lights for bicycle wheels. An avid cyclist since junior high, Goldwater created his first art bike while working at MIT's Media Lab, and he says he got the idea for MonkeyLectric when people stopped him on the street to ask where they could get lights like his. He now sells about 1,000 a year, mostly on the Internet.
In contrast, Shannon Robins Ninburg '92 came to her work in a very low-tech way. She'd concentrated in visual arts at Brown, and taught sculpture at the Pratt Institute in New York City before designing for the toy industry, but as a mother she found it difficult to make time for art in her own and her family's life. Researching child-safe materials and organizing her kids to go buy art supplies proved a challenge. So she and two friends founded Eye Can Art, which makes art kits for children ages four and up. Their products teach printmaking, wax art (encaustic), Japanese Sumi-e brush painting, and bookmaking. The kits won the Oppenheim Parents' Choice Award; while most children's craft kits produce one-off projects, these are just a starting point, giving kids the materials and knowledge to create on their own.
Add passion to that knowledge, and you have the real point of education. As you can see on the following pages, it's a lesson alumni have taken to heart.
(Scroll down to view all gifts and buying information.)
All photographs by Joel Benjamin.