Fresh Ink
November 8th, 2016
New books from the Brown community: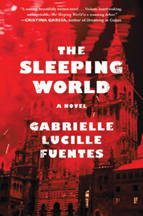 The Sleeping World by Gabrielle Lucille Fuentes '08 (Touchstone).
With this crisp debut, Fuentes takes readers to late-1970s post-Franco Spain, where there are protests in the streets and punks in the bars. Mosca, a university student whose brother Alexis was arrested two years earlier and has since "disappeared," ditches her finals and with three friends takes part in a protest. After the protest turns into a riot, at which the four students beat a police officer, they flee to Madrid and later to Paris, where Mosca hopes to find Alexis. The novel does a fine job portraying the turbulent tones of a time known as "The Transition."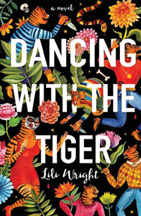 Dancing With the Tiger by Lili Wright '86 (Putnam).
In her sprawling debut thriller, Wright, author of the memoir Learning to Float, takes us tumbling through Mexico as we chase after Montezuma's turquoise funeral mask. The multi-tiered cast includes Christopher Maddox, a meth-addicted looter who digs up the artifact and sells it to Reyes, a drug lord, and Anna Ramsey, who heads off to buy it for her father, Daniel, a disgraced New York collector. While the novel often feels like a caper as the mask keeps changing hands, Wright nicely captures the moral complexities of trading in antiquities.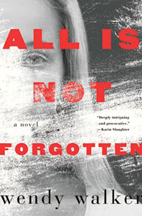 All Is Not Forgotten by Wendy Walker '89 (St. Martin's).
Walker's first thriller opens with the brutal rape of fifteen-year-old Jenny Kramer as she wanders off from a tenth grade party in affluent Fairview, Connecticut. Soon Jenny is treated with a mix of drugs designed to make her forget what happened. But this leads to numerous unintended consequences because Jenny knows, from the fragments she can remember, that something horrible has occurred. Narrated in a clinical voice by her psychiatrist, the novel unwinds many secrets about Jenny's parents, their marriage, and the town itself.
ALUMNI NONFICTION

Portfolio Society: On the Capitalist Mode of Prediction by Ivan Ascher '93 (Zone Books)
Capital Offenses: Business Crime and Punishment in America's Corporate Age by Samuel Buell '87 (Norton)
Pie-Rats: Those Who Plunder You in Bankruptcy by Harold F. Chorney '61 (CreateSpace)
American Rhone: How Maverick Winemakers Changed the Way Americans Drink by Patrick J. Comiskey '87 AM (California)
Earth in Human Hands: Shaping Our Planet's Future by David Grinspoon '82 (Grand Central)
Waves of Knowing by Karin Amimoto Ingersoll '96 (Duke University Press)
Damaged Lives by J.P. Jones '66 (CreateSpace)
Defiant Braceros: How Migrant Workers Fought for Racial, Sexual, and Political Freedom by Mireya Loza '06 AM, '11 PhD (North Carolina)
From Empire to Humanity: The American Revolution and the Origins of Humanitarianism by Amanda Moniz '95 (Oxford)
FairPay: Adaptively Win-Win Customer Relationships by Richard Reisman '68 (Business Expert Press)
Game Changers: The Unsung Heroines of Sports History by Molly Schiot '03 (Simon & Schuster)
Drawing Your Own Path by John F. Simon Jr. '85 (Parallax Press)


ALUMNI FICTION

Crimean Seas, Kiev Skies by Eric Almeida '84 (Cove Rock)
The Topless Widow of Herkimer Street by Jacob M. Appel '96, '96 AM (Augsburg College's Howling Bird Press)
Wild Things by Jaimee Wriston Colbert '76 AM (BkMk Press)
Experimental Animals: A Reality Fiction by Thalia Field '88, '95 MFA (Solid Objects)


ALUMNI POETRY

Haiku to the Chief by Gerry Crinnin '87 AM (Ghost City)