University News
Unleashing Minds
April 1st, 2018
Scientists sometimes reflect on the "eureka moment"—the flash of blinding clarity that cracks the code of a vexing problem with new insight. It is a moment of unparalleled euphoria, a reward for perseverance.
For biomedical scientists, eureka moments are particularly compelling; lives hang in the balance. They hope for breakthroughs in developing a malaria vaccine that spares entire African communities, or in understanding Alzheimer's so that aging loved ones might stave off cognitive decline, or in deploying a new weapon to fight opioid addiction and the shattered lives it leaves in its wake.
Without question, medical discovery has a powerful humanist motivation.
As Louis Pasteur once said, "In the field of observation, chance favors the prepared mind," a sage reminder to scientists encountering uncertainty. I would add that chance also favors a university populated with passionate, humanistic scholars, dedicated to advancing knowledge in service to society—in other words, a place like Brown.
Our biomed education and research ecosystem—spanning the Warren Alpert Medical School, the Brown Institute for Brain Science (BIBS), the School of Public Health, and other units—is making transformative investments that, with luck, will lead to eureka moments.
The sweet spot of medical discovery is in translational science and at the nexus of data-sharing, collaboration, refinement of clinical trials, genomics and personalized medicine, disease-mapping, and other advances. Brown has found that sweet spot in how we align our medical programs, intellectual resources, and technological innovations for the benefit of human welfare—deciphering disease, improving population health, and helping us become healthier.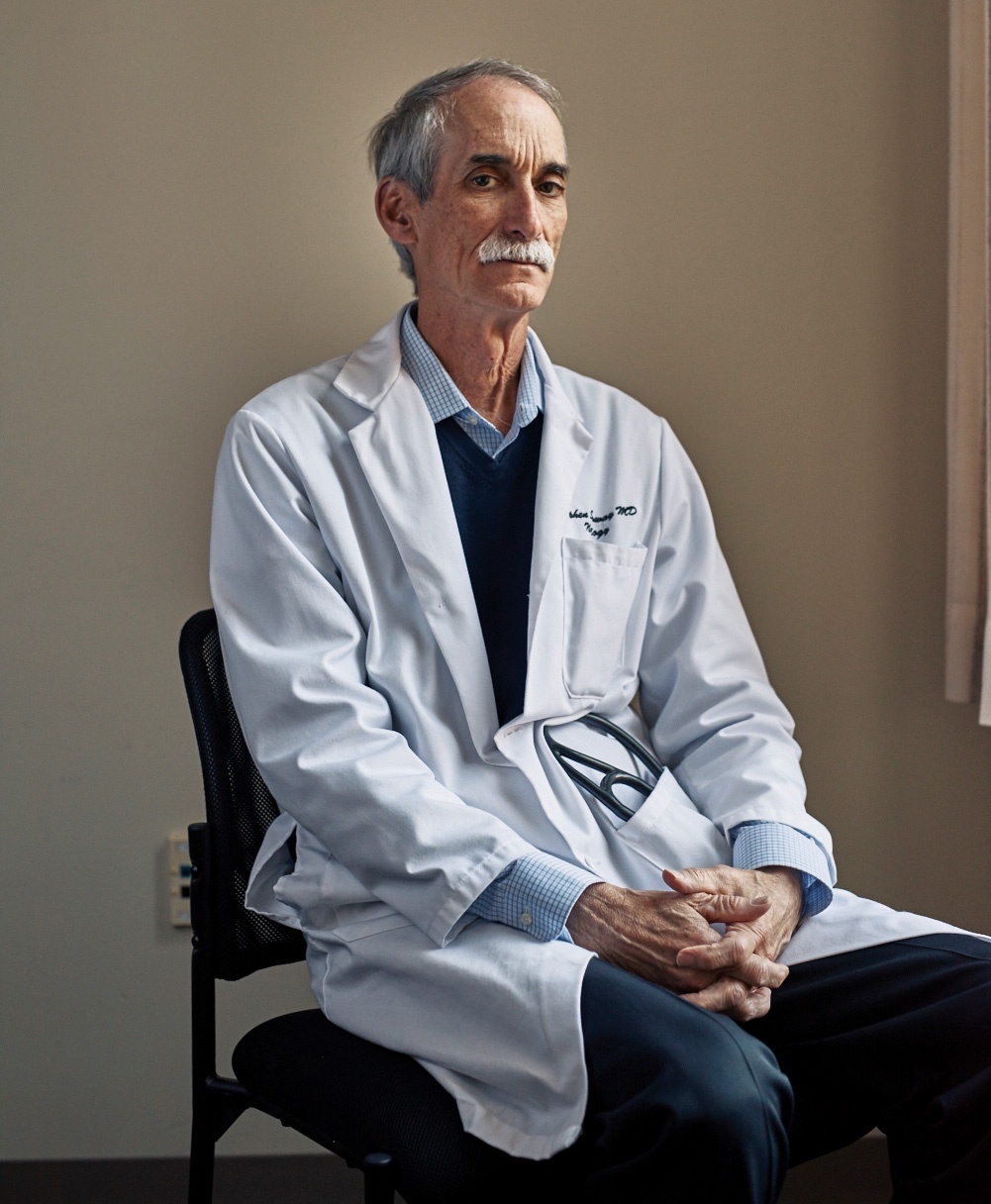 For Jonathan Kurtis '89, '95 PhD, '96 MD this humanistic worldview was forged by a grueling bout with malaria while in Kenya as a Brown undergraduate, an experience he recounted for an article in the debut issue of Health Discoveries magazine, a new publication at the medical school. Malaria's devastating impact on children brought urgency to Kurtis's quest to develop a vaccine. Now his lab, the Center for International Health Research, is setting up human trials in Kenya for a promising new vaccine candidate.
Over at BIBS, scientists are making headway in researching Alzheimer's. In probing the biochemical similarities between the retina and the brain, professor Stephen Salloway is exploring the use of retinal scan technology to track the presence of amyloid plaque, a risk factor for Alzheimer's. The goal is diagnosis before the onset of symptoms, translating into better prospects for stopping or slowing the disease. If the eye "could be the window to the brain" as Salloway observes, maintaining quality of life longer becomes possible.
Meanwhile, efforts continue at the School of Public Health to combat Rhode Island's opioid epidemic, with lessons that may extend nationwide. A team of students guided by associate professor Brandon Marshall maintains the state's opioid "dashboard." And a potentially life-saving innovation—the NaloxBox, a wall-mounted box with naloxone and accessories for use in overdose and other emergency situations—has been prototyped for public use.
With its commitment to integrated research and education, and a liberal arts grounding that deepens humanistic thinking, Brown offers precisely the kind of academic culture in which discovery and innovation thrive.
Will Jonathan Kurtis's vaccine be the one that eradicates malaria? We don't know. Will Stephen Salloway's work on retinal scans and early Alzheimer's risk lead to more timely treatment? Perhaps. Will Brown's interventions to combat opioid abuse succeed? Maybe.
But should we support all of this research and progress despite the uncertainty? Absolutely. If the risks inherent in scientific research are not taken, we'll never find out.
Eureka moments in science will always be mostly serendipitous. But unleashed minds and unlocked imaginations directed squarely at threshold advances in medicine certainly help. And they can be found in abundance here at Brown.
—Christina Paxson, President