The Arts
The Genius Series
Ken Biller '86 tells the life stories of famous masterminds
November 7th, 2018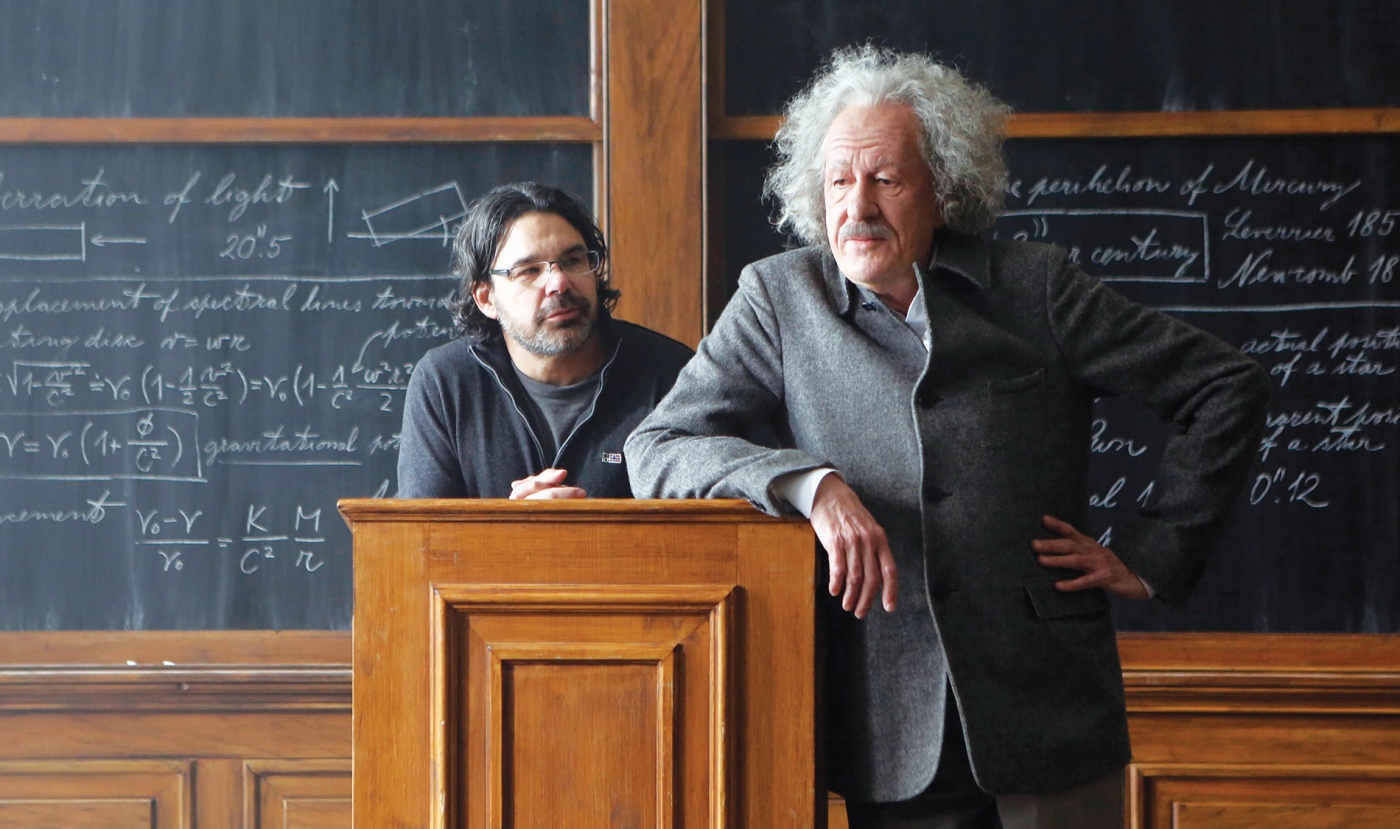 Last year, TV producer Ken Biller '86 strolled the streets of Málaga, Spain, with Antonio Banderas in preparation for Genius: Picasso. The National Geographic limited series casts Banderas as Pablo Picasso, so before filming began the actor gave Biller a tour of the hometown he shares with the 20th century's most famous artist. Biller explains, "Every day as a kid, Antonio walked to school past the house where Picasso was born. Antonio took me around to the church where Picasso was baptized, the bullring where he went to bullfights. Antonio wanted me to shoot part of the series in Málaga, and it didn't take much convincing."
All those real-life locations appear in the show's first episode, written and directed by Biller as a sequel to Genius: Einstein, which he co-created in 2017. That ten-chapter saga starred Geoffrey Rush in the title role and earned 10 Emmy nominations. Season 2, which aired this spring, details Picasso's tumultuous love life and groundbreaking art. "Genius is part drama, part history, part biopic," Biller says. "There's lots of figures where you say, 'Yeah that person is a genius but did they live a life worthy of ten hours?' That's a lot of story, so our subjects also need to live big, sprawling lives."
Biller had no interest in television when he arrived at Brown. "I wanted to direct and produce big Broadway musicals," he recalls. Biller staged his own translation of Italian playwright Carlo Goldoni's eighteenth-century comedy The Gossips at Production Workshop, directed Strindberg's Miss Julie, and acted opposite Laura Linney '86 at Brown Summer Theater.
After graduation, he produced plays in New York, then moved in 1990 to Los Angeles, where he landed a job as CBS's manager of drama series development. "Once I realized the guys in charge of television were writers, I started to think 'I may not be Tennessee Williams but maybe I could write a script.'"
Teaming with Chris Brancato '84, Biller wrote for Beverly Hills 90210, then rose through the ranks at Star Trek: Voyager to become an executive producer. Eight shows later, Ron Howard's Imagine Entertainment enlisted Biller to steer the Genius franchise.
Next, Biller's taking on Frankenstein author Mary Shelley. He says, "She had an incredibly eventful life that intersected with a lot of other geniuses. We'll also be exploring galvanism, the idea that electricity could be used to revive dead organisms, so there's a lot of juicy stuff to dig into."