Business & Entrepreneurship
Investing in Change
A financial manager with a social conscience
May 8th, 2019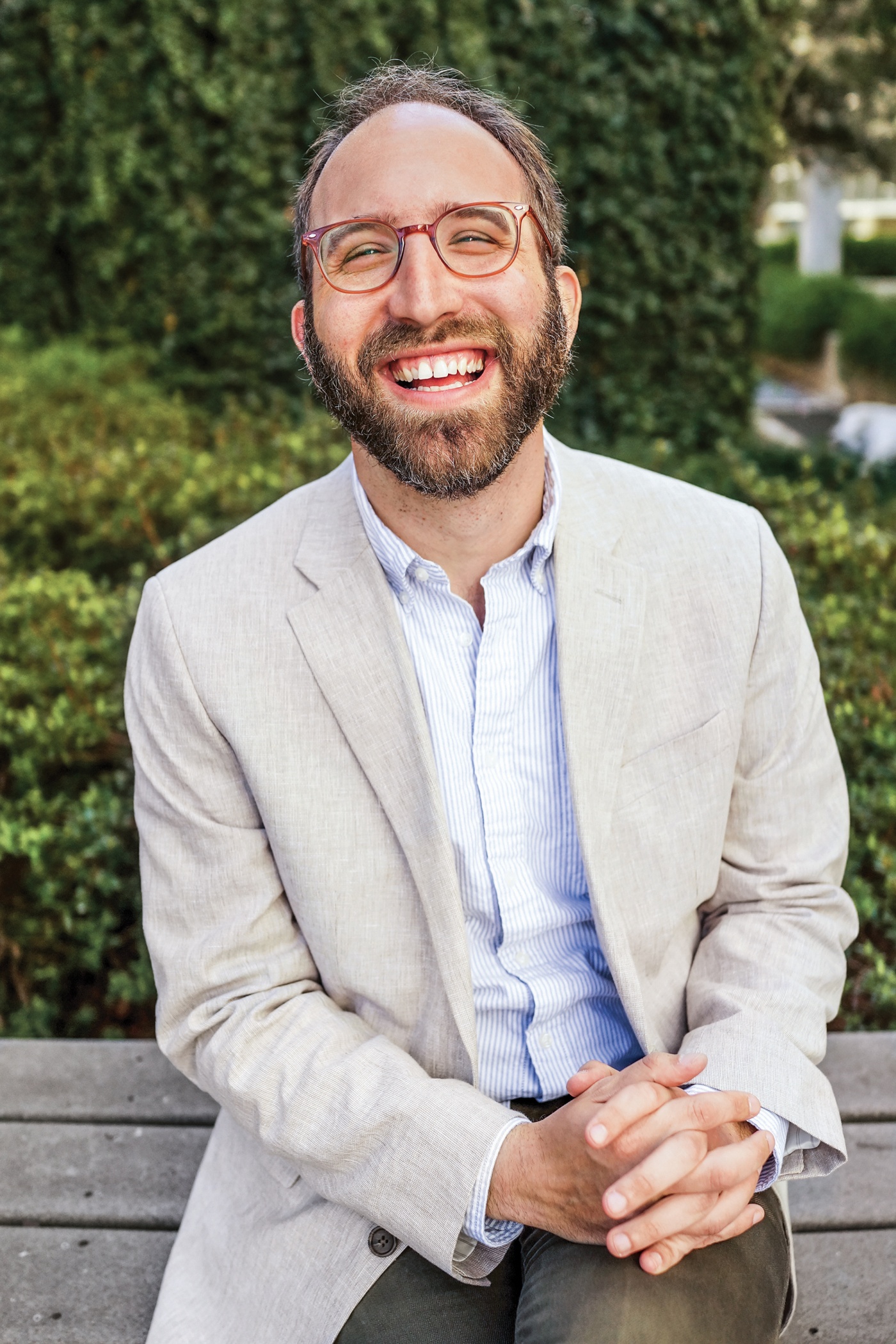 Brown's alumni ranks are full of people who aim to do well and also do good. Zach Teutsch '05 has made it his mission to help others do the same.
Teutsch, founder of the Washington, D.C., firm Values Added Financial, doesn't have a resume heavy on private sector finance experience. Instead, he came out of the labor movement and the Consumer Financial Protection Bureau (CFPB), the government agency proposed by Elizabeth Warren, created under Barack Obama, and dramatically reshaped under Donald Trump, where he spent years figuring out how to help others navigate tricky economic waters. His firm, launched in 2017, targets a particular sweet spot, offering financial advice and investment management with an eye toward social justice and progressive change.
If the idea that these two goals aren't mutually exclusive sounds like it could have been cooked up on College Hill, well, Teutsch, a Philadelphia native, says it kind of was. A sociology concentrator, Teutsch focused his studies on "economics and finance and justice, and how they fit together." He was also a teaching assistant for legendary professor Barrett Hazeltine in management and entrepreneurship. Outside of class, he served as a student representative on Brown's Advisory Committee on Corporate Responsibility in Investment Policies during the period the university divested from tobacco.
As graduation approached, Teutsch considered Wall Street, figuring he could pursue his values from the inside. But he ended up at the Service Employees International Union, which was looking to launch a program to help union members become comfortable with investing for retirement.
The idea is to "really think about what
your theory of change is...."

That led to similar stints, including an exhilarating four-year term at the still-new CFPB. Teutsch's tasks there included investigating allegations of abuse in delinquent mortgage servicing, and setting up an education program for social workers, pastors, and others who counsel people trying to navigate financial challenges.
"It was really exciting, in the way that startups in Silicon Valley are exciting," he recalls. "It was where the cool dynamic people wanted to go and do innovation."
With the change in administration, the bureau's orientation shifted toward the concerns of big business, a development that Teutsch calls "crushing." That's when he went out on his own.
His firm serves a range of clients. Some work in the progressive arenas he champions. Some have inherited wealth but find their families' traditional money managers "just don't get them at all."
If a client is concerned about climate change, for example, one option is not to invest in fossil fuel—but Teutsch argues someone else will just buy the stock. A more targeted strategy: put money into creating something that wouldn't exist otherwise, like a solar or wind farm.
The idea, he says, is to "really think about what your theory of change is—and how plausible it is."