The Arts
The Accidental Director
A longtime Hollywood writer-producer takes his turn at the helm
July 10th, 2019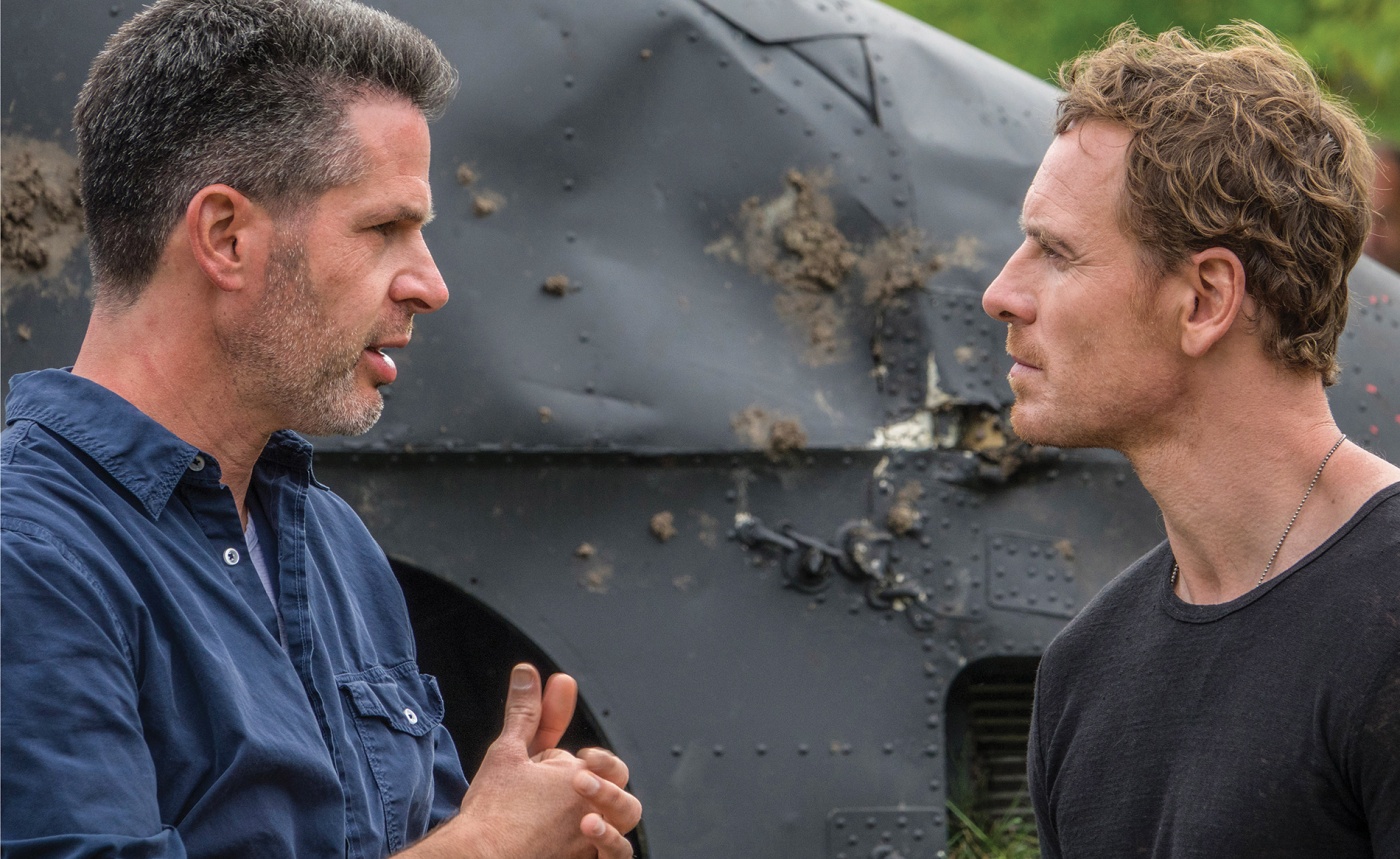 Oscar-winning actresses keep asking Simon Kinberg '95 to direct them in movies and he keeps saying yes. One of Hollywood's shrewdest behind-the-scenes hitmakers, Kinberg wrote Mr. & Mrs. Smith and Sherlock Holmes, produced Oscar-nominated The Martian, and worked as writer-producer for several X-Men movies. After serving as right-hand man to directors including Ridley Scott, Guy Ritchie, and Brown alum Doug Liman '88, Kinberg took the reins himself on Dark Phoenix. In the X-Men movie, which opened June 7, Jennifer Lawrence reprises her Mystique character opposite Sophie Turner (Game of Thrones) in the role of murderous Jean Gray.
How did he get the gig? Speaking from his car phone, driving between meetings in Los Angeles, he says: "Jen came to me and said 'We want you to shepherd this next movie.'" Kinberg, who also wrote the Dark Phoenix script, felt remarkably calm. "It actually felt very natural and organic because I've watched a lot of directors on set," he says. "I know these characters intimately and had worked with the actors on earlier X-Men films. It didn't feel like I was putting on an entirely new set of clothes—more like I'd been wearing the clothes for years but didn't realize it."
Directing for the first time did have its challenges. "You work nonstop for ten to twelve hours, on a short day," Kinberg says. "The second you finish one scene and start setting up the next, there's a line of fifty people who have a hundred questions. I actually had to change my diet because I'd been having fruit in the morning, which gives you a sugar high, but then you crash. The amount of stamina you need to direct—that was the biggest surprise."
"I wanted to be a novelist, but everything I wrote felt like a movie."
In July, Kinberg starts directing all-female spy thriller 355 featuring Jessica Chastain, Lupita Nyong'o, and Penélope Cruz. Familiar story: Kinberg "met Jessica on The Martian set and we became close friends. She brought me the idea for 355 and we built it together from the ground up."
Kinberg shrugs off the notion that everyone in show business secretly wants to direct. "When I was at Brown, I really wanted to be a novelist but people told me everything I wrote felt like a movie," he recalls. "So I went to film school [at Columbia University] and that's where I found my voice as a screenwriter. Producing gave me a little more creative control. And now with directing, you have ultimate control. But I don't approach things from the aspect of what my role will be. My career is about asking: 'What's a cool story?' And then, 'What's the best way I can serve that story?'"