The Arts
Will Smart Phones Kill Live Theater?
We asked 12 Brown playwrights to talk about the challenges of writing for the stage in the age of streaming.
September 9th, 2019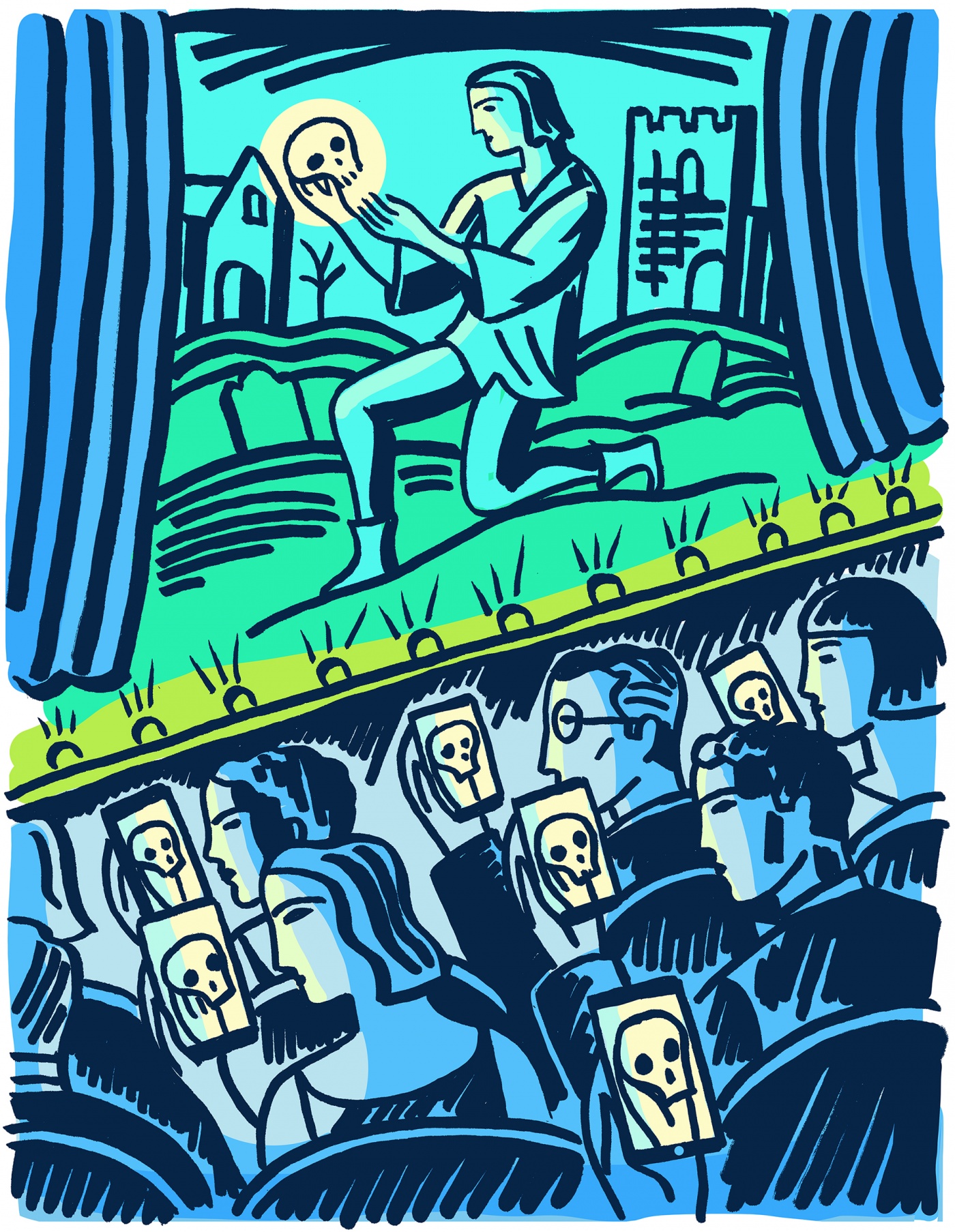 Attention spans are shorter. Political divisions are deeper. You can watch almost anything you want on your phone. So the challenge these days: How do you round up a group of Americans and get them to buy tickets, then sit next to one another in a theater?
Playwrights are adapting, and Shakespeare wouldn't recognize some of what's happening in theater these days. Pulitzer Prize–winning playwright Lynn Nottage '86 has found herself creating websites. And Steven Levenson '06 took a deep dive into the digital universe when he wrote the book for the recent Tony Award-winning musical Dear Evan Hansen. In it, the title character gets swept up in a world of social media, viral videos, and made-up emails—which play a central role in the musical's plot and staging.
On the other hand, Nilo Cruz '94 MFA—the first Latinx playwright to receive the Pulitzer Prize for Drama—prefers to keep most digital tools at bay, at least within his plays. While he points out that sophisticated lighting equipment can effectively convey the passage of time, for instance, he tends to focus on much more low-tech options. "For me, it's about the magic of what the actor and the director and the script can do to transform the world with just a few elements, instead of depending on technology," he says. "That's why I do theater."
Whatever the magic formula—and there are probably many—theater is surviving. Despite the rise of digital media, both nonprofit and Broadway theater attendance has remained even in the past decade. Here's what 12 Brown alumni playwrights had to say about the impact of our high-tech age on their ancient art.
"For me, it's about the magic of what the actor and
the director and the script can do to transform
the world with just a few elements, instead
of

depending on technology."

—
N I L O C R U Z '9 4 M F A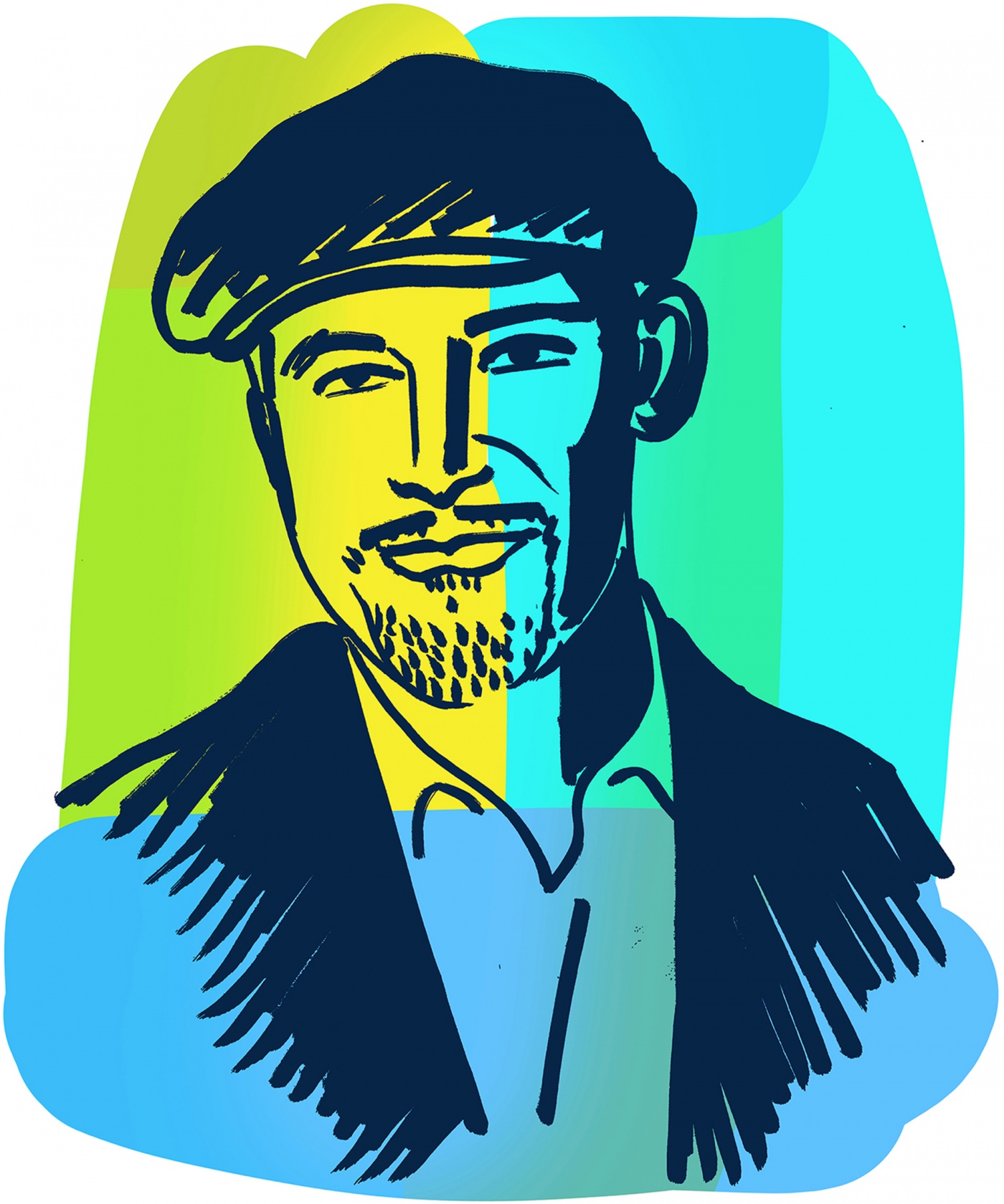 Tech Overload "I love the work of French-Canadian director and playwright Robert LePage, who uses a lot of technology, videos, and projections," says Cruz. "It's amazing, but sometimes he's also criticized for it. When he did an opera at the Met, it was sort of heavily criticized for all the technology. At one point, it didn't work and they had to stop, and it took forever to do the tech rehearsals for the show. It took a lot of money and time.
"If a theater has economic restraints, some of my productions have used video and projections because it's cheaper to provide atmosphere in the background than building a wall. But I embrace the world of technology most when I'm doing research because it gives me information in such a fast way. For example, I love to be able to quickly access a picture or resume or clip of an actor that a theater company is asking me about. That's when it's exciting for me."
Program Notes The first Latinx playwright to receive the Pulitzer for Drama (for Anna in the Tropics), Cruz lives in Miami. His most recent plays include Bathing in the Moonlight and Exquisita Agonía (Exquisite Agony). The latter, commissioned by Repertorio Español and performed in Spanish, premiered off-Broadway last year, then opened in Miami. It's the story of an opera singer searching for traces of her husband in a young man who has received his heart through a transplant. Cruz's operas include Bel Canto, for The Chicago Lyric, and the oratorio Dreamers for Cal Performances.
"It's exciting when you're sitting there with strangers and
you're all there to see this play where you don't know what's going to happen."
—A L F R E D U H R Y '5 8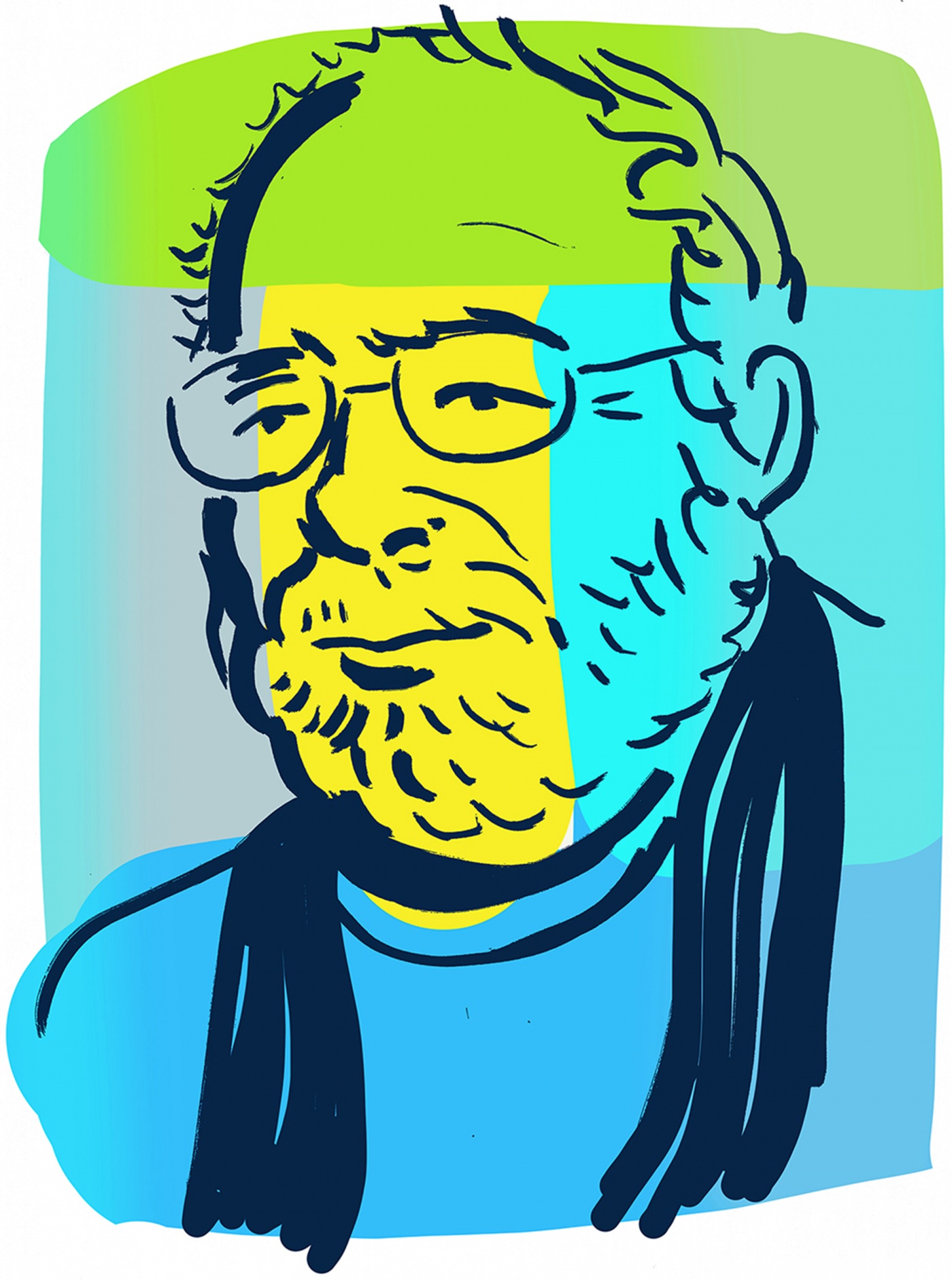 Survival Tactics "I think the challenges are probably what they always were," says Uhry—"to find a way of telling your own truth. Theater has survived everything else, so I suppose it will survive the digital age. Still, when I go to theater, when the lights go down—just before the actors come on stage—I get this thrill in my gut, and I don't get that feeling when a movie or television show is about to start. It's a live wire act."
Program Notes The only American playwright to have won a Pulitzer Prize, an Academy Award, and two Tony Awards, Uhry began his professional career as a lyric writer. His first play was Driving Miss Daisy, which won the Pulitzer Prize in 1988 and was followed by the film version, which won the 1989 Academy Award for Best Picture. In the 1990s, he also won Tonys for The Last Night of Ballyhoo and Parade.
"Our brains are now used to responding quickly and multitasking... But playwriting ... requires hours, days, and weeks of nothingness."
—Q U I A R A A L E G R I A H U D E S '0 4 M F A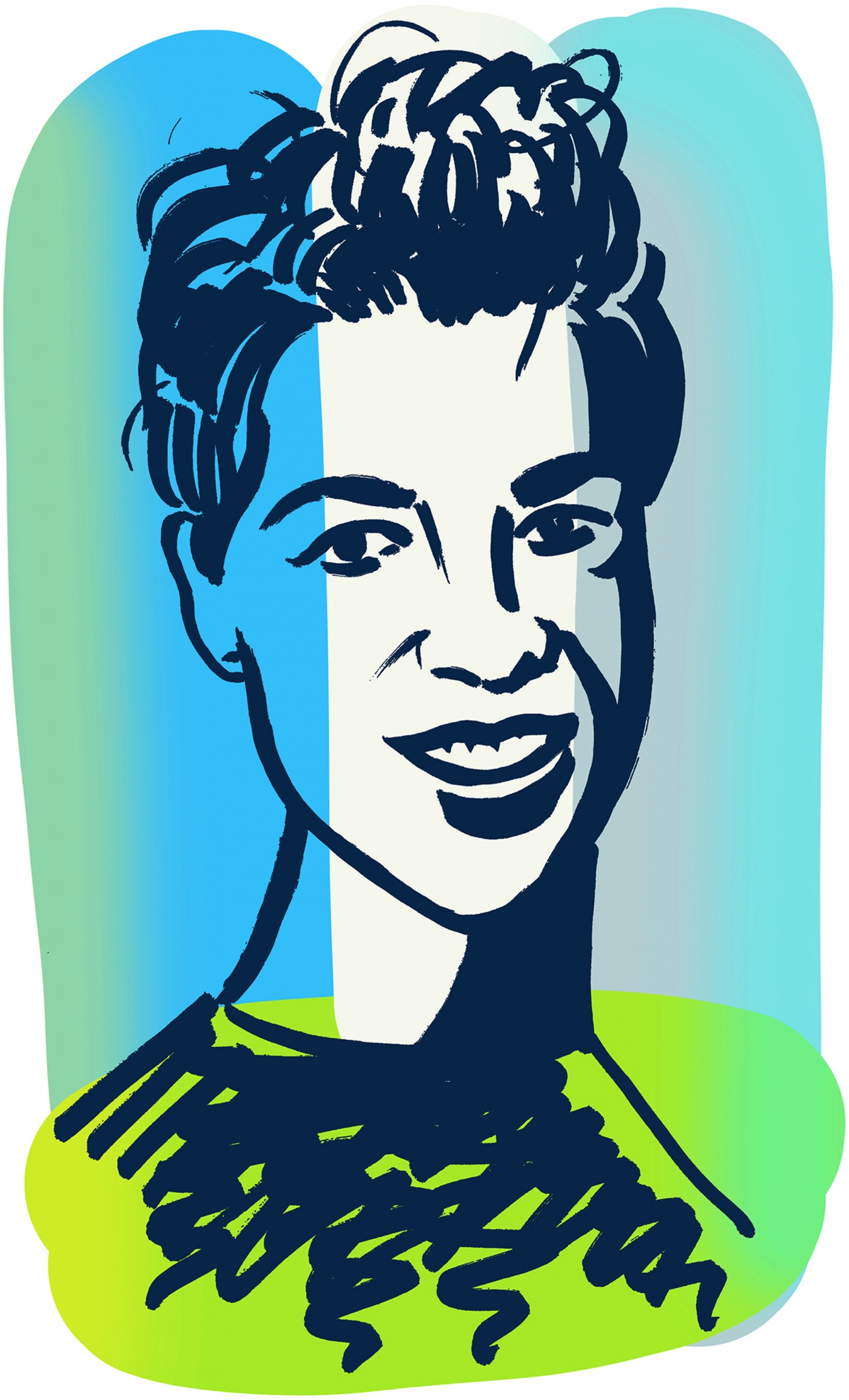 Plugged vs. Unplugged "The 24-hour news cycle and internet quickies like Twitter, Instagram, and email get us trapped in rapid thought patterns," says Hudes. "But playwriting requires a much slower and necessarily inefficient, loose, imaginative, and ruminative space. This is anathema to the ethos of productivity and connectivity that the internet has blessed us with.
"When it's time to go deep in the writing, it's also time for me to unplug, to eliminate every single notion of an item on a to-do list—with the exception of paying bills on time—and disappear into a much slower and less productivity-oriented way of being. I block off entire months for a single project. No meetings. No emails. Nothing. Just days of writing and nights with my family.
"The advantage of the digital age is that when you're ready to plug in again, there is a community of artists to swap tales and ideas with whom you'd never be able to access while at your writing desk. I have loved Twitter, for example, as a way to stay connected and discover other Latinx artists and artists of color."
Program Notes Hudes won a Pulitzer for Water by the Spoonful. She wrote the book for the Tony Award–winning musical In the Heights and recently adapted it as a screenplay for Warner Brothers. Her play Elliot, A Soldier's Fugue, was a Pulitzer finalist. She is writing a memoir about her spiritual coming of age in Philly.
"Once I started to see how cell phone conversations were staring to creep into my plays, I gave myself the challenge to see if I could push away from that."
—C H R I S T I N A A N D E R S O N '0 3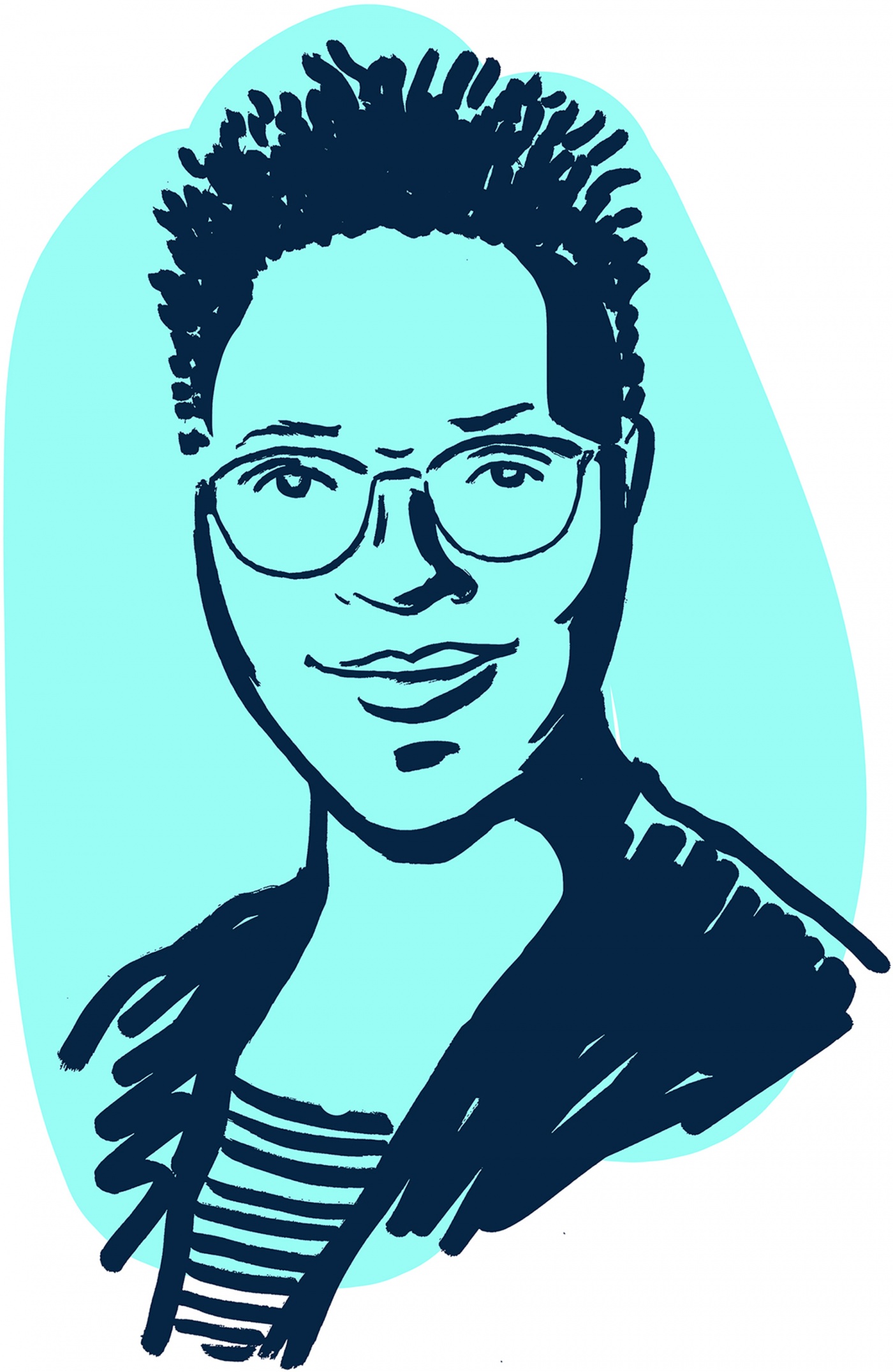 Tech Boycott "A handful of years ago I was talking to [playwright] Adam Bock, and he was saying audience attention spans were getting shorter and shorter," Anderson remembers. "You have essentially fifteen minutes to get an audience on board. To think of what that number is today, it's probably five minutes or less. I think audiences need the hook earlier. Lately, I've been more interested in characters who refuse technology. Phone conversations can work if the scene is active and purposeful. It can also possibly make the audience see technology in a different way, or even be a commentary on how excessive it is. But I have taught students who are trying to have texting scenes. And I ask them, you just wrote this five-page text conversation. Is this theatrical to you?"
Program Notes Anderson's work has been produced at venues including the Public Theatre and the Yale Repertory Theatre. Her honors include the inaugural Harper Lee Award for Playwriting, two PoNY nominations, and three Susan Smith Blackburn nominations. She was also a Woursell Prize Finalist. Based in NYC, Anderson is a resident playwright at New Dramatists and Epic Theatre Ensemble and a DNAWORKS ensemble member.
"Kinetic, experiential theater is what's really capturing imaginations now."
—A L I C E T U A N '9 7 M F A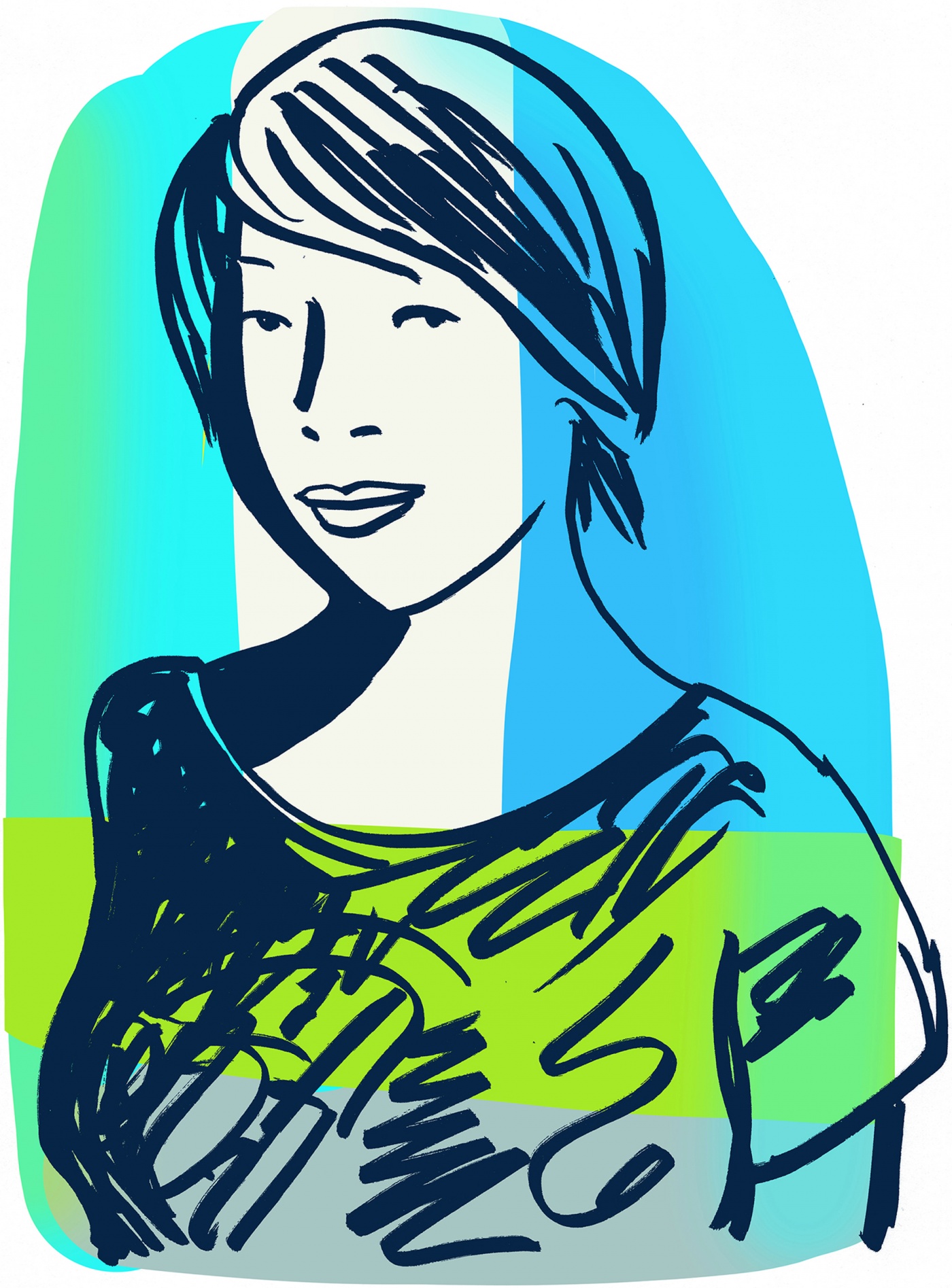 Millennial Macbeth "My generation and the generation that grew up with technology couldn't be further apart in terms of how we want to receive our entertainment," says Tuan. "Like Sleep No More, a theatrical adaptation of Macbeth where the audience follows the characters into different rooms. I could not stop hearing people talking about it, from 'This is the most unbelievable thing' to 'This is derivative and it has no content.' But millennials with disposable income would go see it five times in a row. They'd rather do that than see five plays in a subscription season."
Program Notes Tuan is an internationally produced, Los Angeles—based playwright, teacher, and performer. Her play Cocks Crow was developed at the Ojai Playwrights Conference in August, and she will again facilitate at the Almasi African Playwrights Conference in Harare, Zimbabwe, next year. Haymarket Books is publishing her essay on the 17th century Roaring Girle (Foundry Theater) this fall. She is best known for Ajax (por nobody).
"The delivery system of theater that starts at 8, has two acts and an intermission, has had a chokehold on our imagination."
—B O N N I E M E T Z G A R '8 6

Length Matters "Now we're seeing very short works, like one-minute play festivals, but also very long works," says Metzgar. "With people binge-watching TV, we have this hunger for big, epic dramas—and in theater it may be a play that lasts five nights."
Program Notes A playwright, director, and dramaturg specializing in socially provocative theater, Metzgar served as artistic leader of the 365 Days/365 Plays Festival, involving theaters around the world performing a yearlong play cycle written by Pulitzer Prize—winning playwright Suzan-Lori Parks. Her new play, You Lost Me, will premiere at the Denver Center for the Performing Arts next year.
"I think people are craving the experience that you can't get just by streaming on your phone or tablet."
—S T E V E N L E V E N S O N '0 6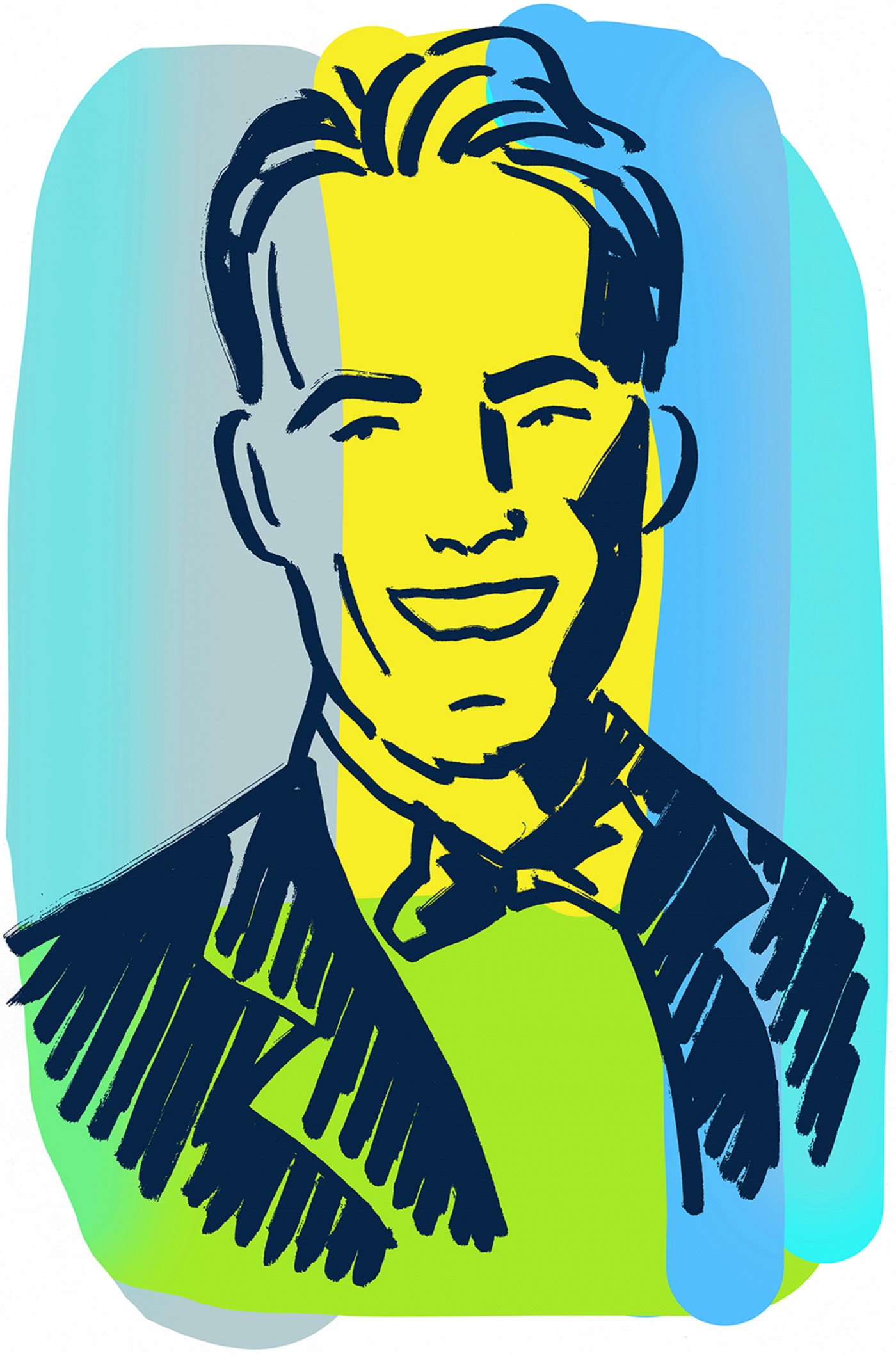 Lights Out "You leave your house to go to a theater, and as soon as the lights go down, that's the only time that performance will ever happen. That's something very old-fashioned and very refreshing for people—like the Hamilton phenomenon. I've noticed too that more and more plays are not written in the traditional two-act structure with an intermission. People are very happy when they find out a play is only a one act. It seems harder to get people to commit to two-and-a-half hours of sitting and watching something—except for musicals, which are such an immersive experience."
Program Notes Levenson is a playwright and the Tony Award–winning book writer of Dear Evan Hansen, currently on Broadway, national tour, and opening on London's West End this fall. The recipient of an Obie Award and Outer Critics Circle Award, Levenson most recently co-created and executive produced the FX limited series Fosse/Verdon, for which he was nominated for two Emmy Awards. Upcoming projects include the film adaptation of Jonathan Larson's tick, tick…boom!, directed by Lin-Manuel Miranda (Netflix).
"I feel like theater is an antidote to the incessant babblin g that social media has become."
—G R E G O R Y M O S S '0 8 M F A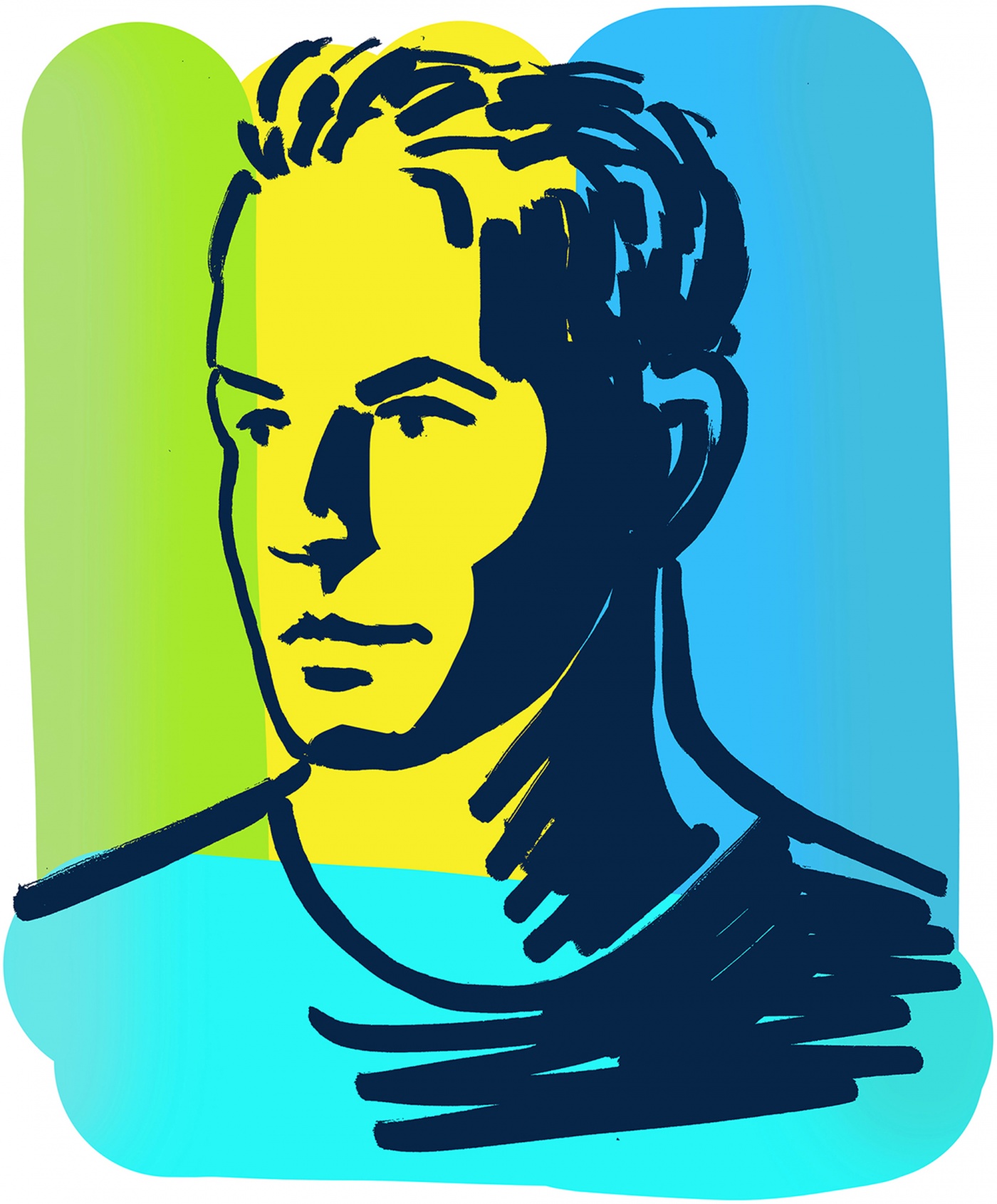 Speed Watching "What I respond to are the things that are slow and take their time," says Moss. "But it also has offered playwrights new forms to experiment with in terms of conceptualizing what a play can be. One example is Caryl Churchill's Love and Information, which consisted of many one-minute scenes, sort of replicating people's attention on the Internet by not staying on anything too long."
Program Notes Moss is director of the graduate dramatic writing program at the University of New Mexico. Recent productions include Indian Summer at Playwrights Horizons and Reunion at South Coast Repertory. Upcoming: The Unauthorized Hunter S. Thompson Musical, in collaboration with composer/lyricist Joe Iconis, at La Jolla Playhouse in September 2020 and the Arena Stage in Washington, D.C., in early 2021.
"Theaters have to break free from the
proscenium and figure out a way to meet the audience where they are."

—L Y N N N O T T A G E '8 6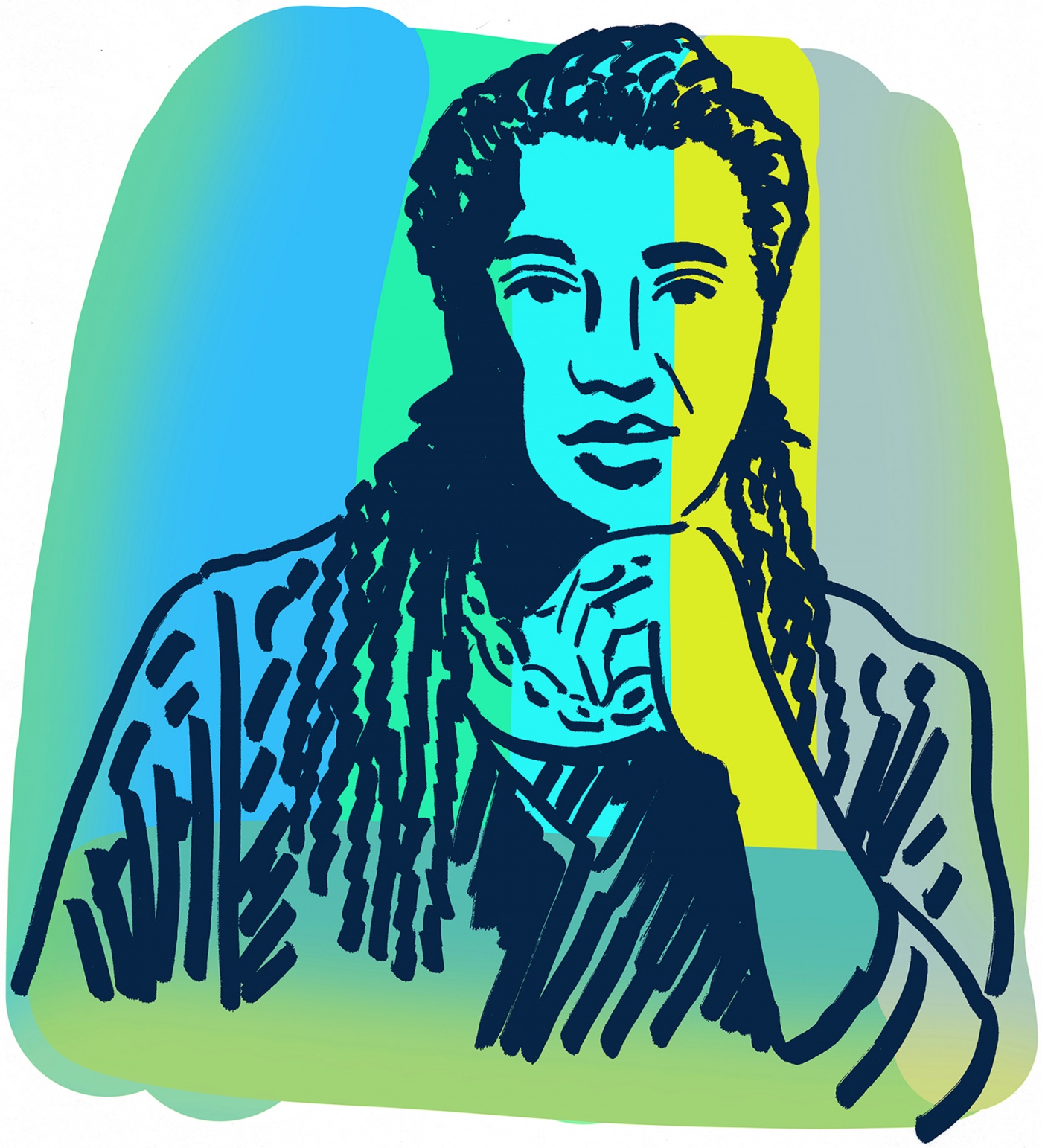 Virtual Theater "I'm very excited about the possibilities of telling stories across platforms," says Nottage. "I have done that with my play By The Way, Meet Vera Stark, in which two of the characters have their own websites that expand their stories. There are various artifacts on the sites to be discovered. I don't necessarily say they're there. So often, we think of theater as ethereal—once you've seen it, it's finished. But now we have the opportunity to continue our narrative beyond the stage.
"This is a pet peeve of mine: Theaters invest a lot of money in building new proscenium stages that are not necessarily representative of the new ways playwrights want to tell their stories. We're thinking much more about multimedia and the facilities that exist can't necessarily support the breadth of ideas. As an example, for This is Reading, a show I did recently, we occupied an abandoned railroad station in Reading, Penn., and we endeavored to tell the story of this very fractious city."
Program Notes Nottage is the first woman in history to win two Pulitzers for Drama (for the plays Ruined and Sweat). She is also the recipient of numerous other honors, including a MacArthur Genius Grant, the Susan Smith Blackburn Prize, and Tony and Drama Desk nominations. Her new play, Floyd's, premiered at Minneapolis's Guthrie Theater in July and she has adapted her play Intimate Apparel into an opera with music by Ricky Ian Gordon, set to premiere at Lincoln Center Theater this winter.
"It's challenging trying to remind people of this ancient art form
at a time when they're happy to binge watch on their phones while lying on their couch at home."
—S A R A H R U H L '9 7, '0 1 M F A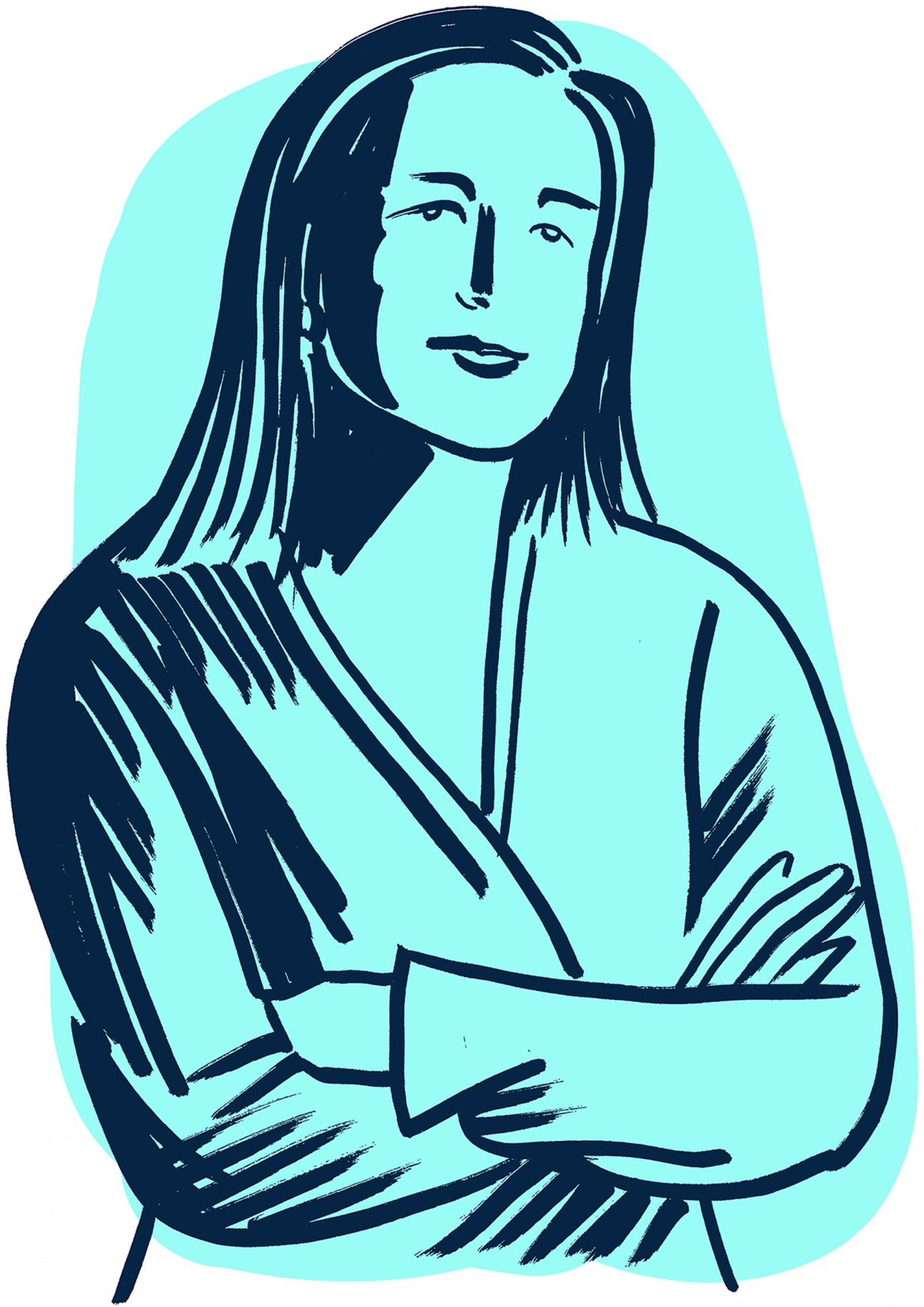 Losing Focus "Our concentration seems really different than even 10 years ago in terms of getting audiences or even people in the rehearsal room to turn off their phones," Ruhl says.
Program Notes A two-time Pulitzer Prize finalist and Tony Award nominee, Ruhl is the author of plays including The Clean House, In the Next Room (or The Vibrator Play), Dead Man's Cell Phone, and Eurydice. Her book, 100 Essays I Don't Have Time to Write, was a New York Times Notable Book of the Year. She teaches at the Yale School of Drama.
"The digital age is causing a lot of
introspection about what theater offers
and whether it's really necessary—
and the answer continues to be yes."
—M A X P O S N E R '1 1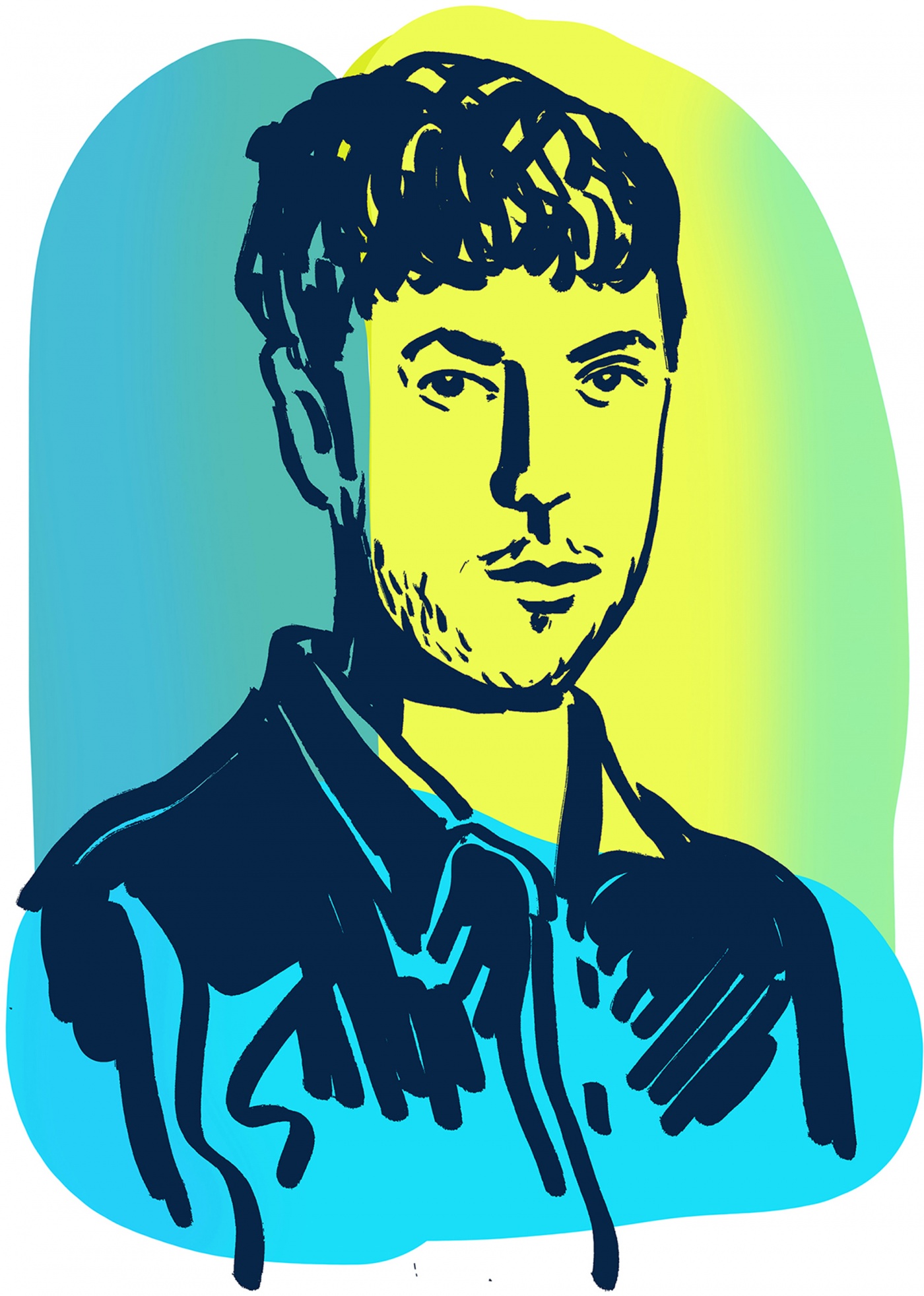 Navel Gazing "Being forced to reckon with that has been a real positive for the health of theater," Posner says. "There's something dangerous and cathartic about being with others as you contemplate a play's ideas. For me, the most interesting thing about a play is not the story itself, but the experience, texture, and characters. A play lends itself to zooming in on one person or small group of people like a microscope. A lot of theaters are still making conservative choices about what a play should be, but they are starting to recognize that there is an entire audience of young people who want to go to plays that reflect more of a contemporary sensibility."
Program Notes The Treasurer, the most recent play by Posner, premiered Off-Broadway at Playwrights Horizons. It was a New York Times and Time Out Critic's Pick and was listed in the Top 10 productions of 2017 by New York magazine. A graduate of Juilliard's playwriting program, Posner is working on play commissions for Williamstown Theater Festival, Lincoln Center Theater, and Manhattan Theater Club.
"We're all thinking about what can be done in the theater that can't be done digitally."
—R A C H E L J E N D R Z E J E W S K I '1 1 M F A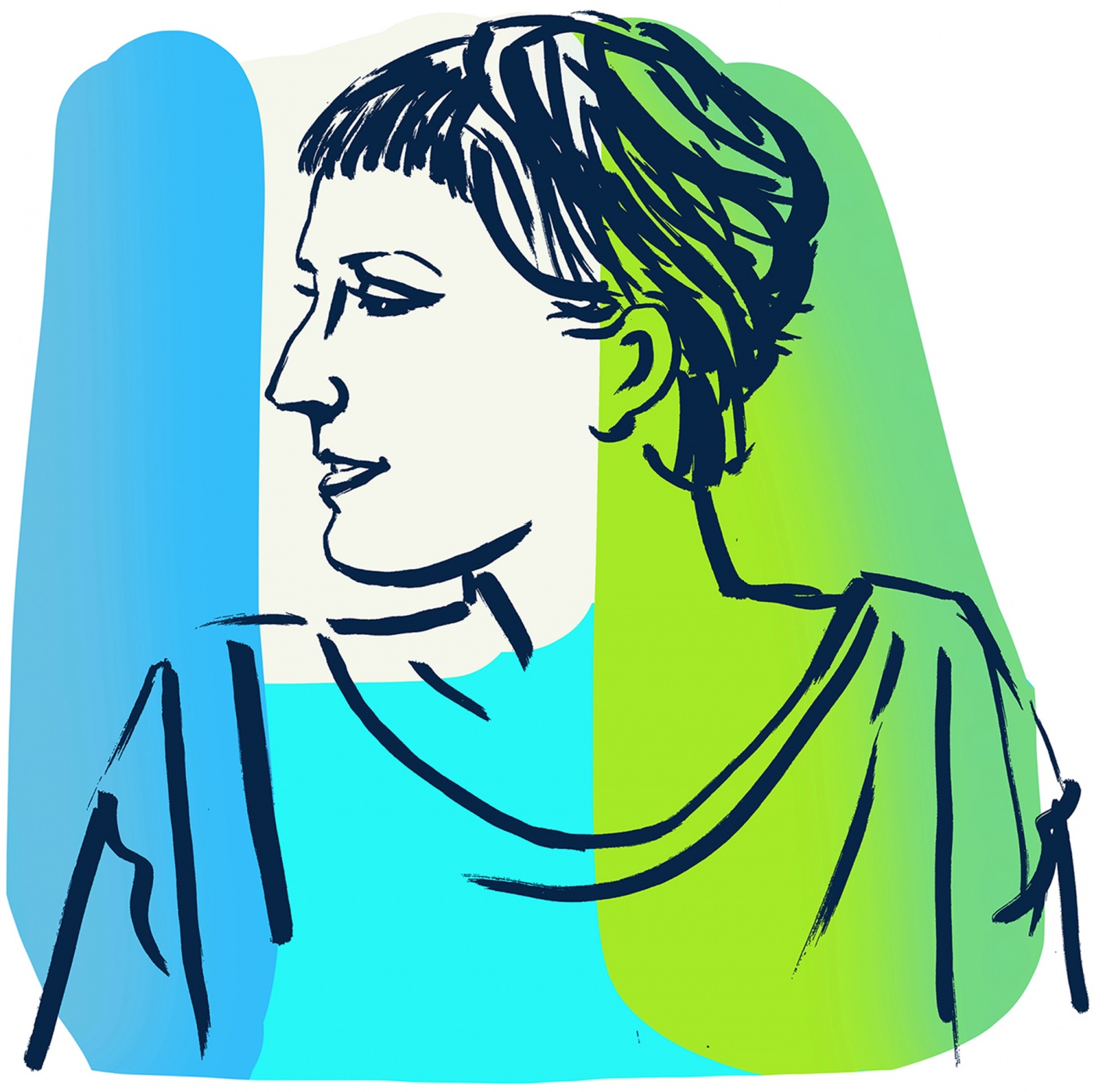 Sense Appeal "There's a lot that can happen in a theatrical space that is very sensory," says Jendrzejewski. "For example, I collaborated a few years ago with an ensemble in Minneapolis called SuperGroup, which is rooted in dance but also uses language and theatrical training to bridge those worlds. We also collaborated with a band and a visual artist. That interdisciplinary process pushes at the boundaries of what theater can be. The subject of the piece was climate change, which I think a lot of theater artists are struggling with how to talk about because it's massive and overwhelming and happening very slowly over time."
Program Notes Jendrzejewski is a Minneapolis-based playwright and interdisciplinary artist. Her work has been presented in the U.S. and internationally, most recently with Tricklock Company and Los Angeles Performance Practice. She is a Core Writer at The Playwrights' Center and co–artistic director of Red Eye Theater.