Sometimes when Vincent Zhou '23 introduces himself at the Ratty to fellow freshman, he gets a double take. 
"Wait, you're that Vincent? Didn't you like go to the Olympics or something?"
Yes, he did—in the 2018 Winter Olympics in PyeongChang, South Korea, Zhou was the youngest skater on the U.S. team and became the first figure skater in Olympics history to land a quadruple lutz. He came in 6th. His sights are now set on the 2022 Winter Olympic games in Beijing. In the meantime, he was the bronze medal winner in the free skate portion of the 2019 World Figure Skating Championships hosted in Japan and is a two-time silver medalist in the U.S. Figure Skating Championships. Zhou's been skating since he was five years old, and it's so embedded in his daily routine that he says it's "part of who I am."
"The dedication and learning curve of skating really drew me in," Zhou says. There have been sacrifices—early mornings, long car rides, moving to new cities for training—for him and for his parents. Yet, he says, "The more time you dedicate to something, the more it starts to become ingrained in your daily process, and so I came to love it."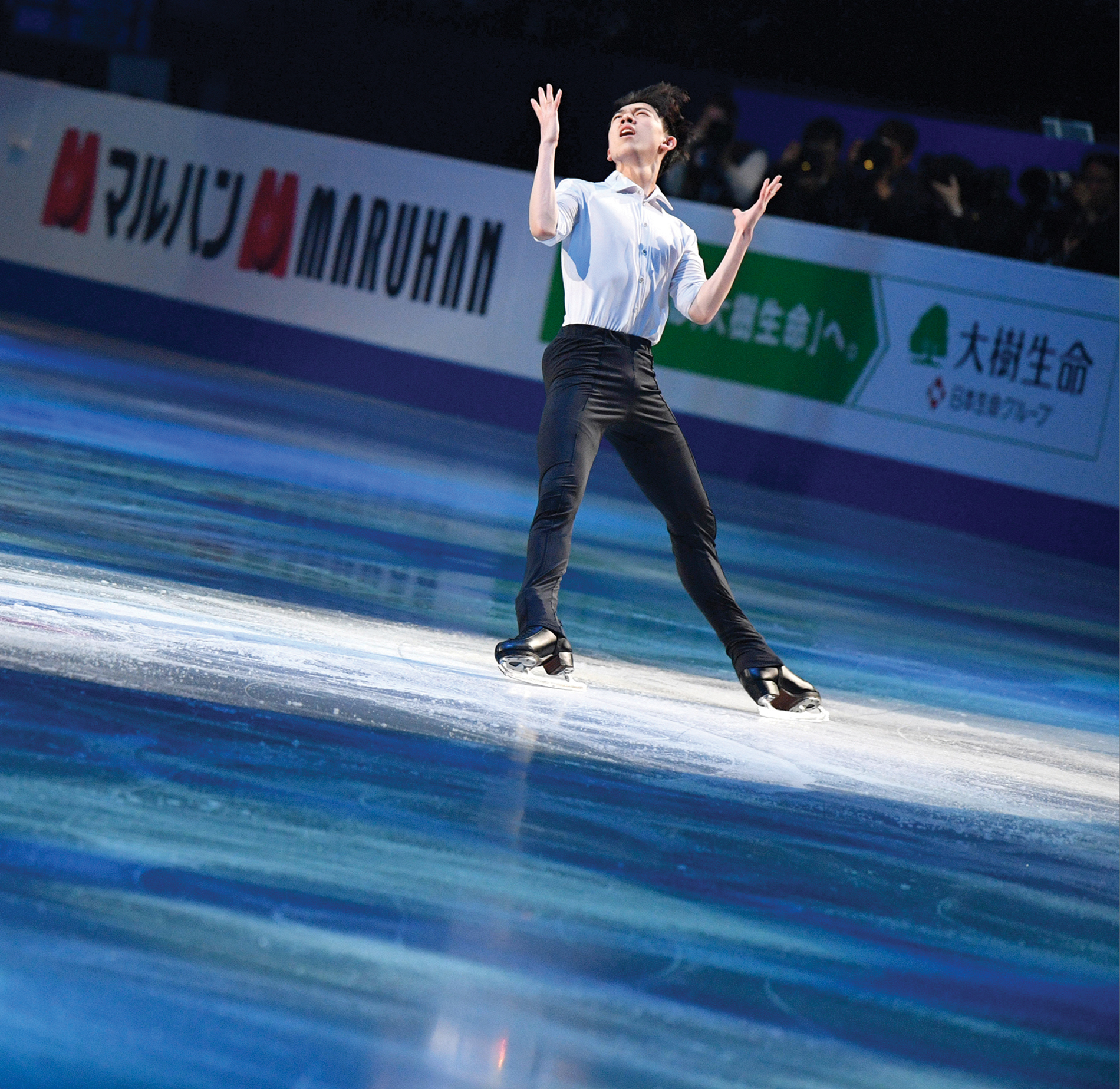 With international-level competition comes an international-level training regimen. Zhou has taken one semester off from full-time training to study at Brown but spends three days a week in Boston, where he skates because the Brown Ice Hockey team takes up much of the ice time on campus. On those days he gets back to Brown at 6 p.m., works out for another hour and a half, then rushes to get dinner. Usually he ends up grabbing a takeout box and returning to his dorm to try to finish some reading.   
"It's been very different for me, but I like it a lot," Zhou says. "It's been good to have a change of pace. It's good to start exploring what it means to be an adult." 
He's taking classes in math and psychology, and after the 2022 Olympics he wants to return to finish his degree and eventually move on to graduate school. But for now he's just another college student waiting in line at the Ratty—albeit one with 60,000 Instagram followers and an international reputation.
"I actually came in here expecting to be a complete stranger to everyone, but I guess I have fans everywhere," he says. "It's really cool."