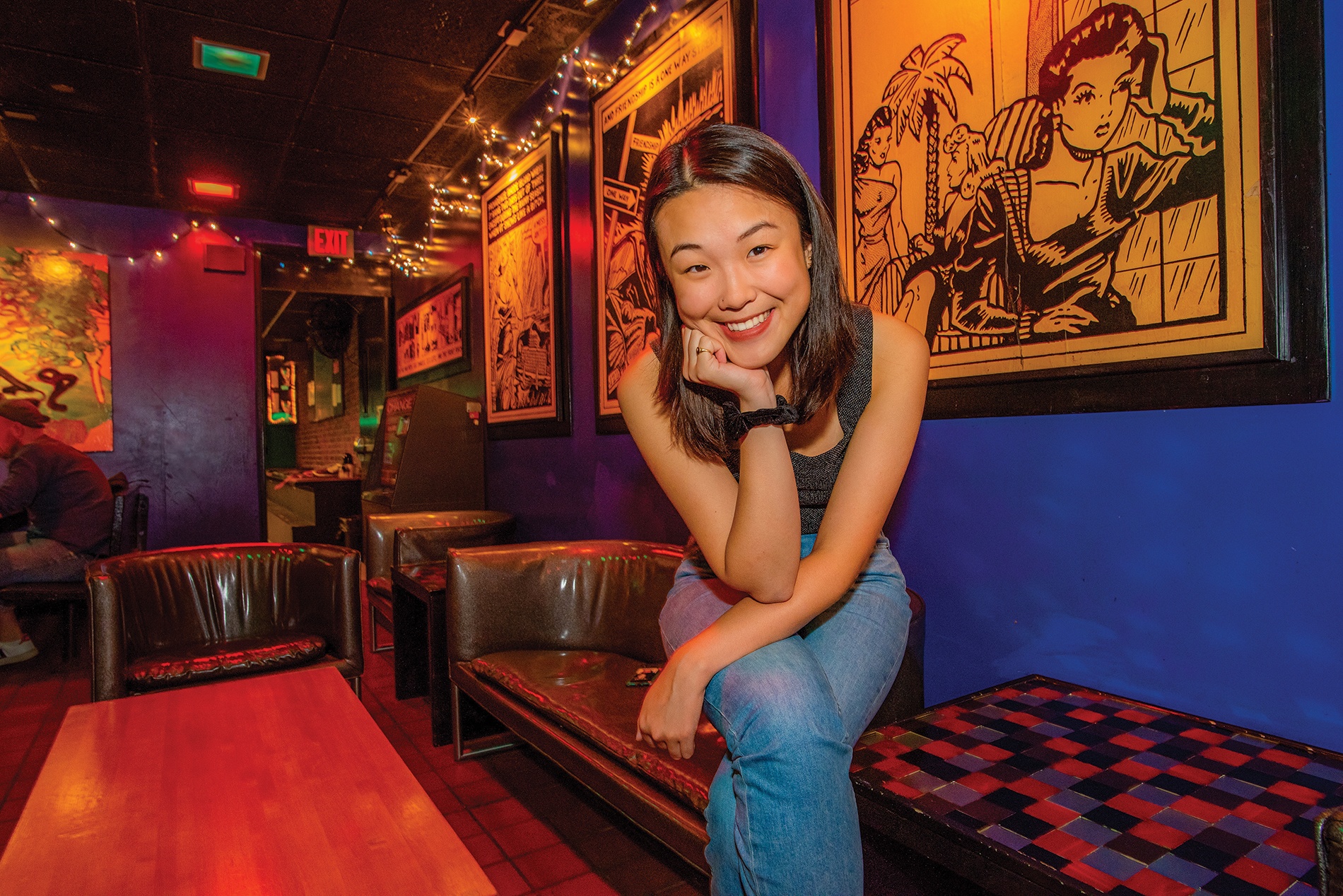 First Person
Hitting the Grad Center Bar
Yutong Liu '20 was there twice on her 21st birthday
November 6th, 2019
The GCB was always kind of this myth to me. "Does this actually exist? Is it that close to campus? And where would it be in the Grad Center?" People always talk about the GCB, and I'd always hear my upperclassmen friends talk about going there when I was young—as in, a freshman. So when I first turned 21, I felt like it was just kind of the hype thing to do. I went maybe three times a week. I lived in New Dorm, so it was right across the street. It was just so easy that it kind of turned into a habit.
The GCB has a very homey air. The lighting is pretty dim, so it makes it feel more intimate. They have a lot of different vintage light-up designs hanging on the wall, which makes it feel very old-fashioned and hip. There's always a crowd there, a warm crowd, which makes me feel pretty at home.
Any night of the week, really, if you have nothing to do and just want to kick back for a little bit, it gives you a venue to go to rather than just staying in your dorm. So it feels like a night out, even though you're not even leaving campus. And I feel like there are always people who are down to go—whenever. They have games there and the drinks are very cheap.
Usually, if I'm at the GCB chilling, I'll get a pitcher of cider with a few friends and sit at a booth. If it's a night out, we're more experimental with the types of drinks that we order. Like, I really like the lemon drop shot and the razzmatazz—those are really good.
I actually never got the membership at the GCB last semester because when I first turned 21, I thought it was unimaginable that I would go there eight times before the end of the school year. I was very wrong. But by the time I realized, it was too late.
I went to other places last summer, like fancy rooftop bars in New York that have a nice, sleek vibe. But the GCB has a certain charm, because you don't really have to get ready, plan your night, or do anything like that. You just drop in and it's always a good time.