For the faculty members who play in the rock band Dirty Filthy Basement, the name is apt. At least once a week, Deputy Dean of Faculty Janet Blume sits down at her drum set in her admittedly dirty basement accompanied by a University librarian on guitar, a history professor on bass, and a climate scientist on keyboard. 
The band got together back in 2011 and started practicing for a couple of hours a week amidst Blume's mechanicals and exposed piping—christening their ensemble after the line in the Rolling Stones song "Let It Bleed" ("you knifed me in my dirty, filthy basement"). 
"At some point we were performing and asked to have a name for ourselves," says Joe Meisel, the librarian guitarist. "For lack of a better name we defaulted to Dirty Filthy Basement…so it stuck."
Blume had originally broken out on the Brown music scene with her engineering faculty band Green's Theorem, but it broke up. Then, in her new position as deputy dean of faculty, Blume got to know Joe Meisel, then deputy provost. Meisel had been playing guitar and writing songs since his teenage years, and the two started jamming. 
But, in the timeless predicament of the nascent band, they lacked a good bassist.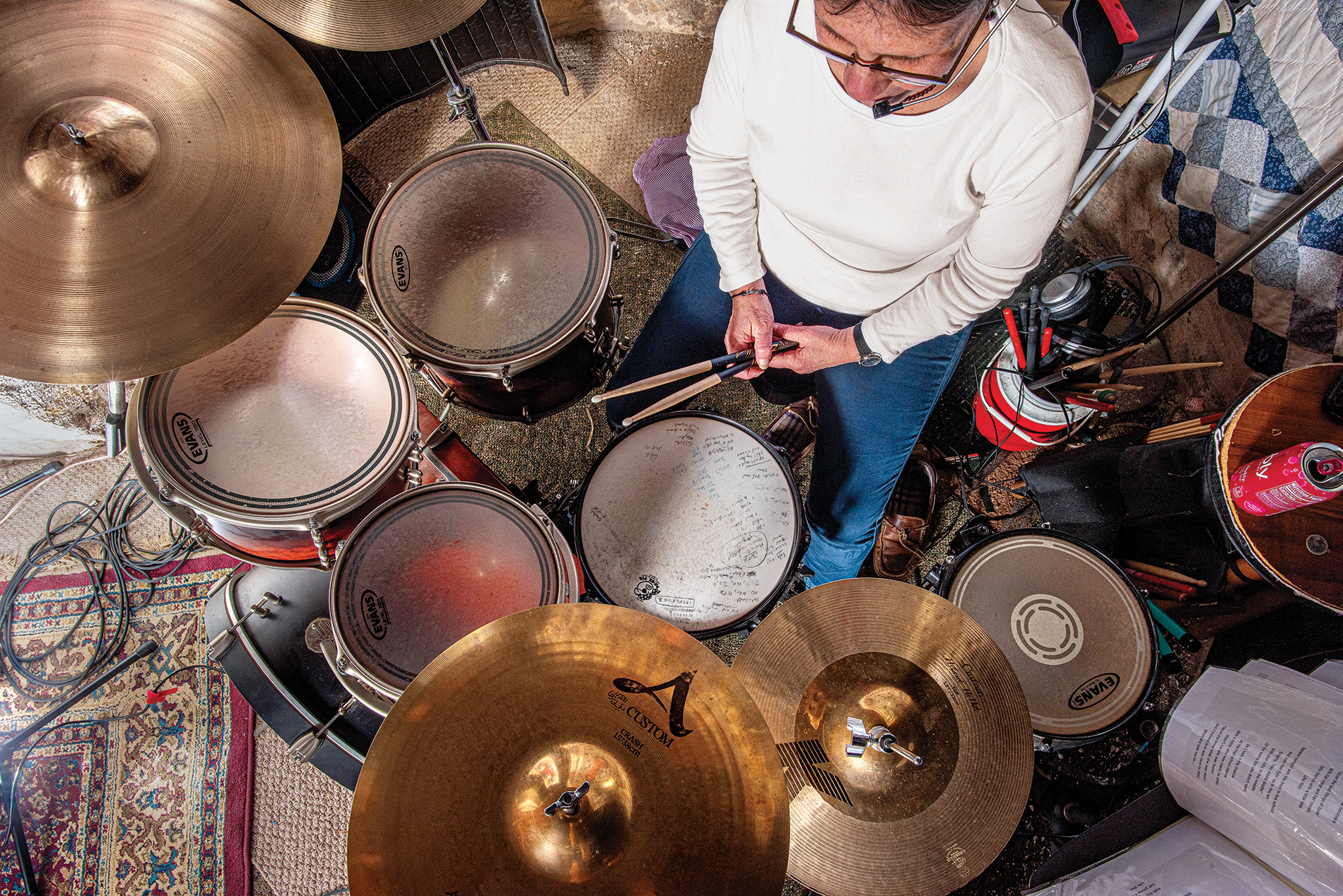 As if in answer to their prayers, the Gods of Rock delivered musical wunderkind Baylor Fox-Kemper—keyboardist, bassist, and guitarist—to the Brown faculty in 2013. When he filled out an administrative form meant to connect him with a faculty mentor, he said what he wanted most was to find people to play music with. "I clicked send and thought it was going into a black hole," Fox-Kemper says. "It turned out that Janet Blume is the person who receives those forms." 
"I think I ran down the hall to Joe (Meisel)," Blume says. "I said 'Oh my God you wouldn't believe it.' Most people ask about research and funding—he wrote about wanting to find a band." Blume called Fox-Kemper within minutes of receiving the form and invited him to join the band with her and Meisel. 
Soon after, Kerry Smith, an associate professor of history, mentioned to Blume that he had been taking bass lessons. Blume pounced. "It's been fantastic," Smith says. "I never imagined myself in this setting." 
Dirty Filthy Basement performs at campus holiday parties and on bigger stages like PVD Fest, Providence's art festival. They've even become part of the syllabus of the music history class "From the Blues to Beyoncé: Popular Music in America." The band comes in to demonstrate how a song builds and progresses.
Most of the band's songs are classic rock covers with a Dirty Filthy spin, but there are also some originals penned by Meisel and Fox-Kemper. In the meantime, everyone is happy to be rocking out with each other while they stick to their day jobs. "I think the key is that we're really enjoying ourselves," Fox-Kemper says. "If the audience gets tired and goes home, we don't necessarily stop playing."