Military
Woman in Charge
Meet the ROTC Patriot Battalion's female leader
May 21st, 2020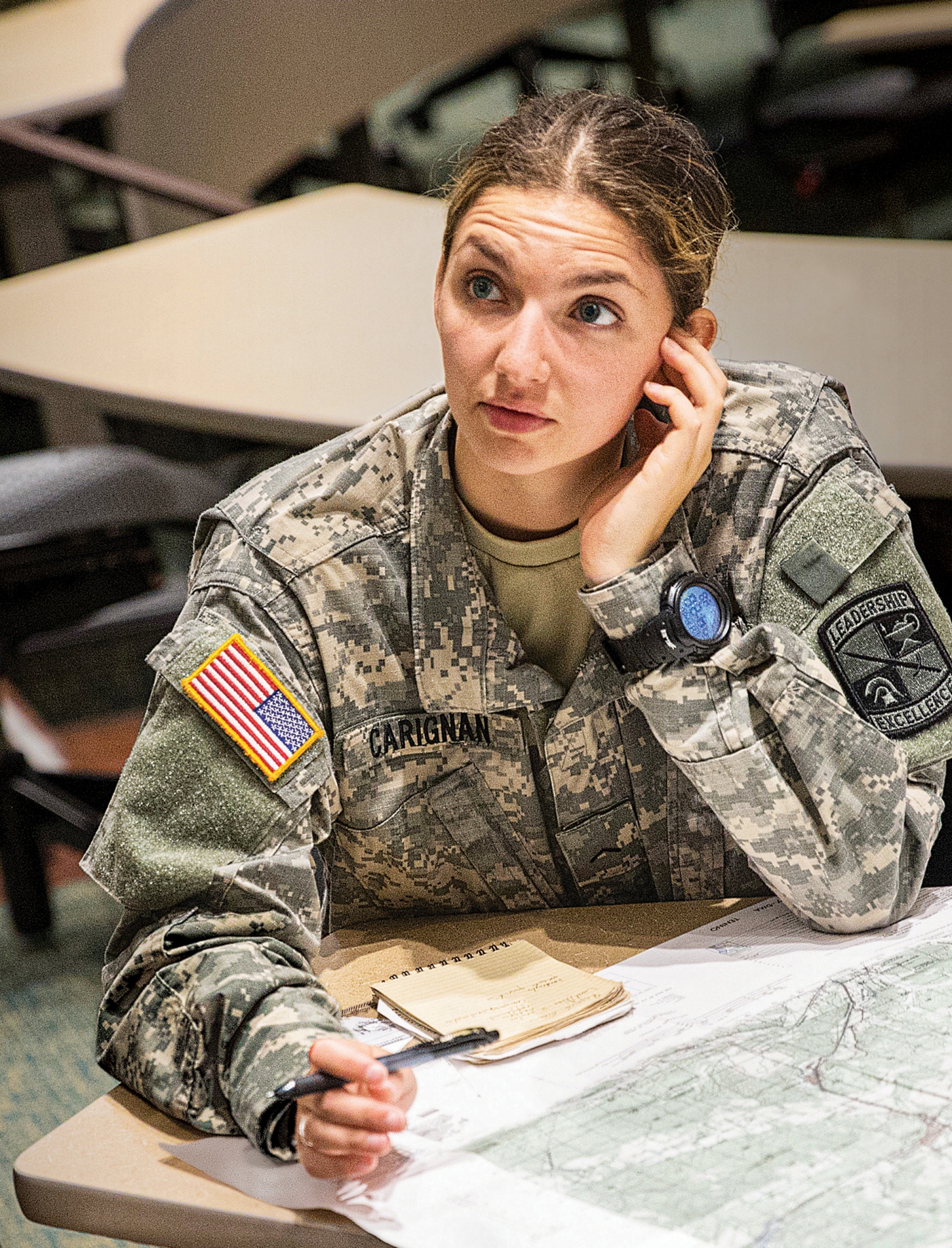 At 7:55 on a winter morning, the basement of Providence College overflows with men in black. Roughly fifteen students in black t-shirts, sweatshirts, and rain jackets—each emblazoned with the yellow logo of the United States Army—file into a classroom, filling the space with barely contained energy. Electrified and sweaty after an hour-long morning workout, the future Army Reserve officers gulp down iced coffee, spending the precious five minutes before the ROTC training meeting begins exchanging jokes and donuts.
At 8 a.m., the classroom falls silent, all eyes turned expectantly toward the two people seated center stage. One is Lieutenant Colonel Tyler Jones, one of only two people in the room over 25 and a mirror image of what these ruddy, buzzcut young men will look like two decades from now. The other is the Patriot Battalion Commander, 22-year-old Catherine Carignan '20.
Carignan is the first Brown student to receive the honor and the second female to lead the battalion since 1973, when women were first permitted to enroll in Providence's ROTC program, which forms a single battalion that includes students from seven different universities across Rhode Island and Massachusetts. A wiry English concentrator and one of only three females in the class, Carignan is well aware of the ways she differs from most of her peers and has already been using her leadership to "shake things up."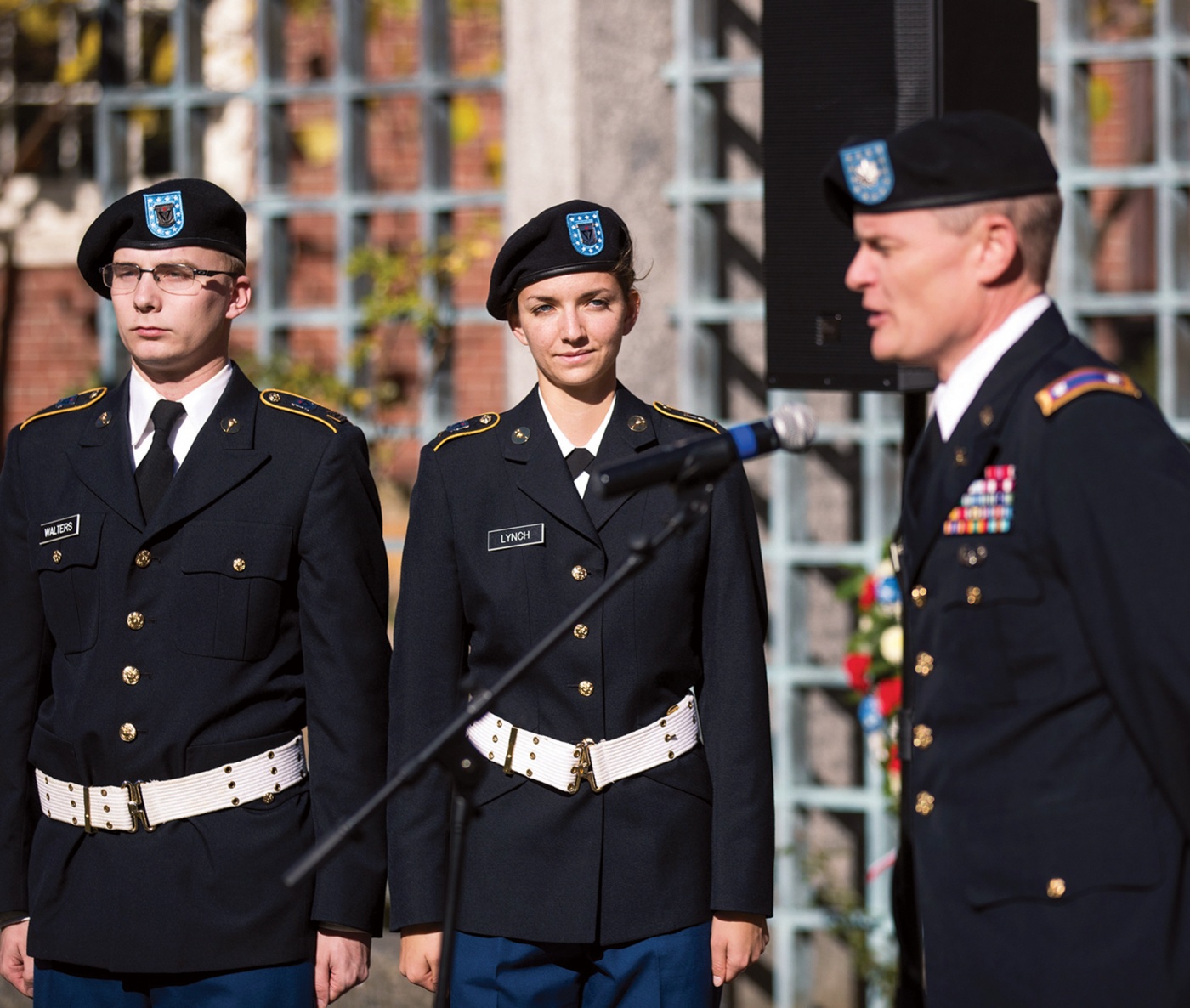 "Historically, a Providence College boy is your battalion commander, but now me and these two kids who also don't go to PC are in charge. So it's tough, but we're trying to think back to our own experiences and be more intentional about training," Carignan says, citing an overhaul of the battalion's sexual harassment education as one major change to the program.
Lieutenant Jones affirmed that Carignan's willingness to take initiative on projects was a primary reason she was selected as battalion commander.
"Cat just knows how to command a situation," Jones says. "She's highly respected among her peers, knows how to take charge… it's that confidence and competence that make her stand out."
Carignan admits, however, that projecting that kind of confidence wasn't a skill that came easily.
"My biggest challenge was putting myself out there… that sounds like such a little weenie thing to say, but it was tough for me," she says. "I'm not gonna sugarcoat it, it's a pretty aggressive, male-dominated environment. I needed to have confidence to realize that I'm not a big scary man, but I'm on the same level as all these kids. My quieter but logistically capable leadership is also good."