University News
Living Well
Brown's newest dorm focuses on wellness
April 11th, 2022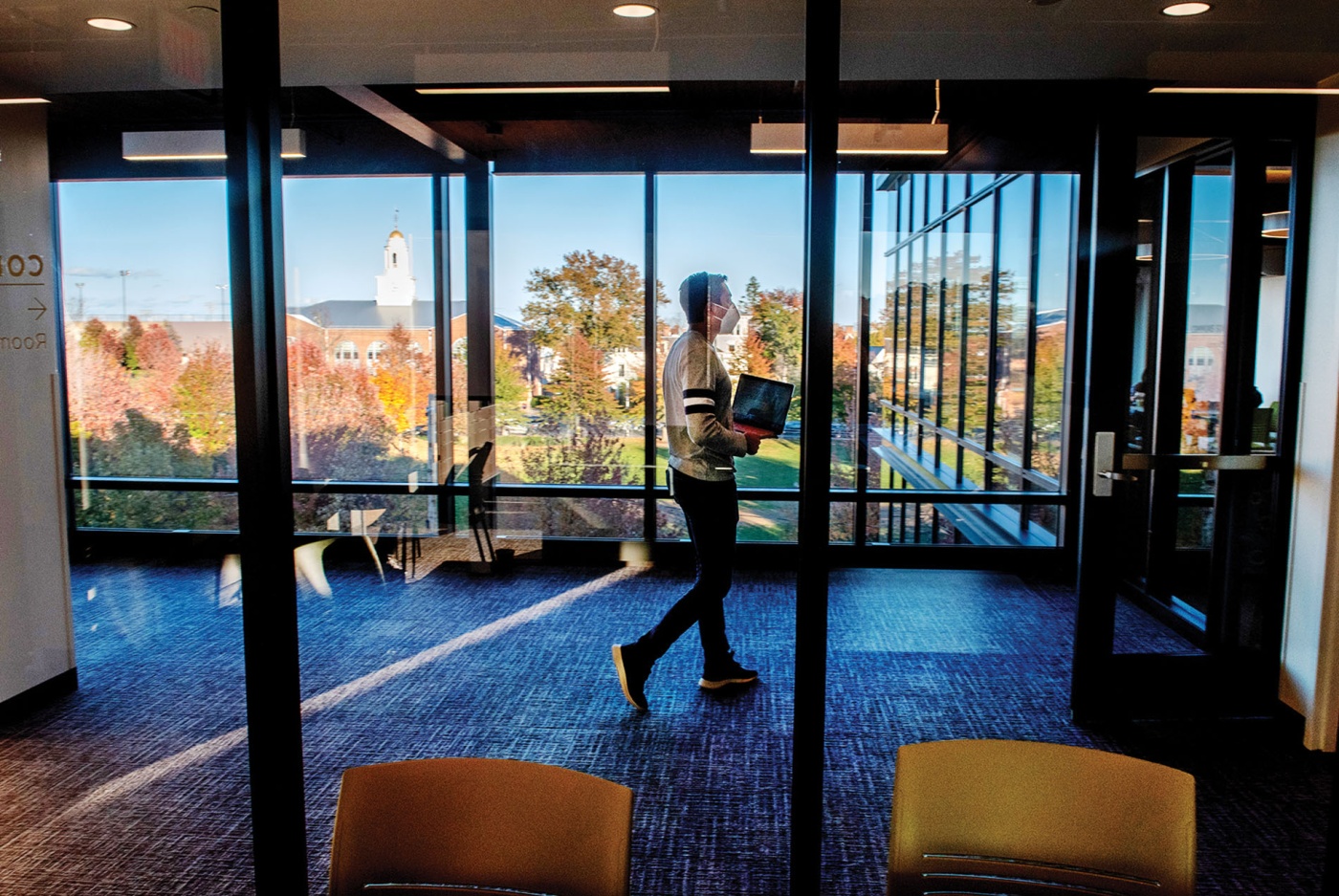 The final touches to Sternlicht Commons and Brown University Health & Wellness Center were the young green plants installed on the walls and roof by yellow-clad construction workers. Meant to mitigate stormwater runoff as well as provide a calming environment for stressed students, the plants act as a powerful symbol for a dorm that is meant to be not only a living space for students but a physical embodiment of wellness for the University. The Wellness Dorm, as it's popularly known amongst students, is the newest residence hall at the University, opening to students last May. The dorm is unique in that it combines a residential space with all of Brown's health services in one building. The dorm adds 162 beds to the University's housing stock and the lower floor of the building is outfitted with new facilities for BWell, a department that promotes student health through workshops and other programs, as well as Brown Emergency Medical Services, Counseling and Psychological Services, and the pharmacy.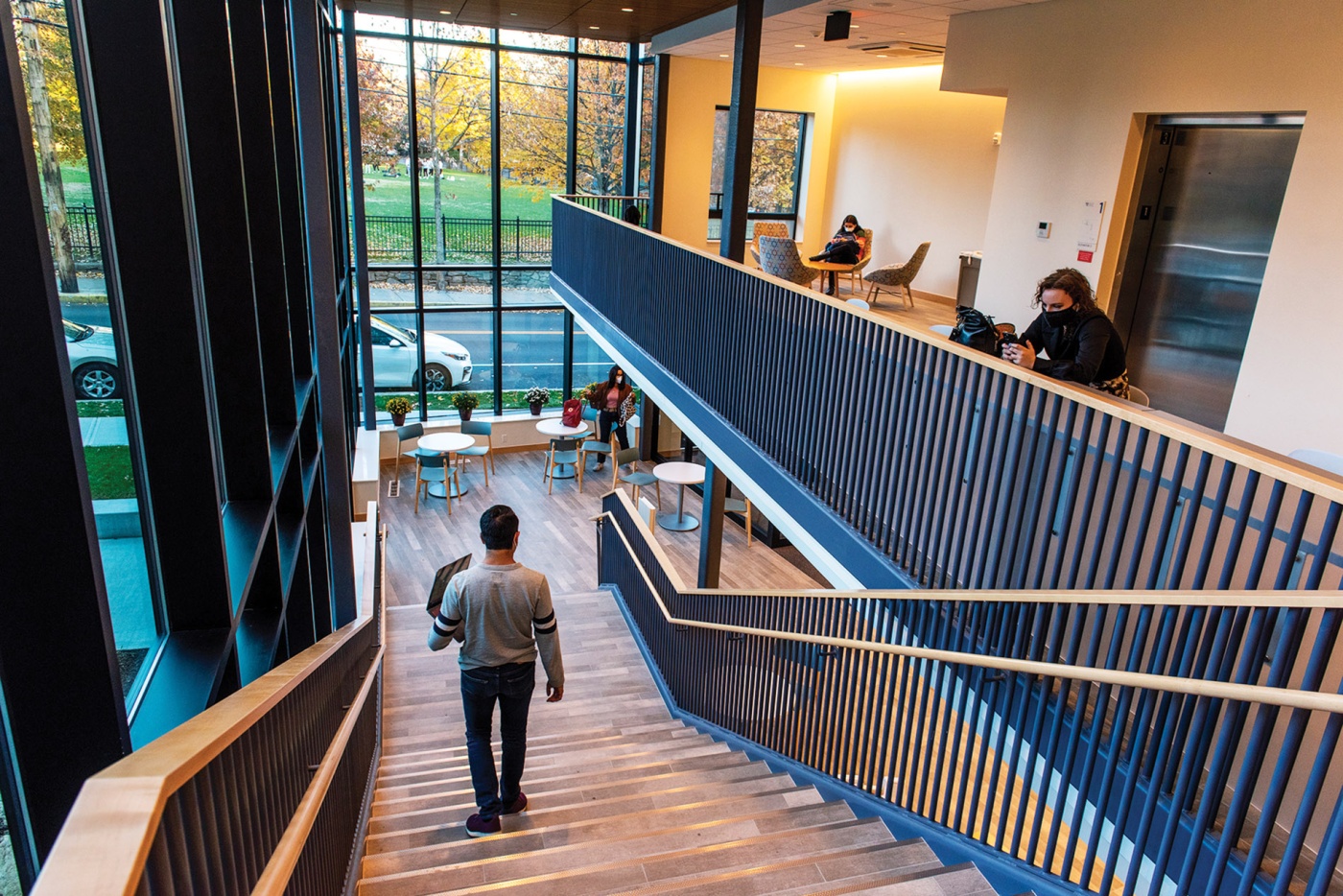 "The space reflects the holistic way we're looking at wellness, which is social, emotional, and physical," says Sojas Wagle '23, an independent concentrator in psychiatric epidemiology and one of the dorm's wellness peer educators. "We're doing a lot of community building," he says.
The block-long, glass-walled building is split by three interior courtyards. University Architect Craig Barton says Pembroke Field, across the street, is meant to act as a "front yard" and that the large glass windows and lounge spaces facing the street allow passersby to look through the building, diminishing its sense of size. Large meeting spaces also help facilitate community building.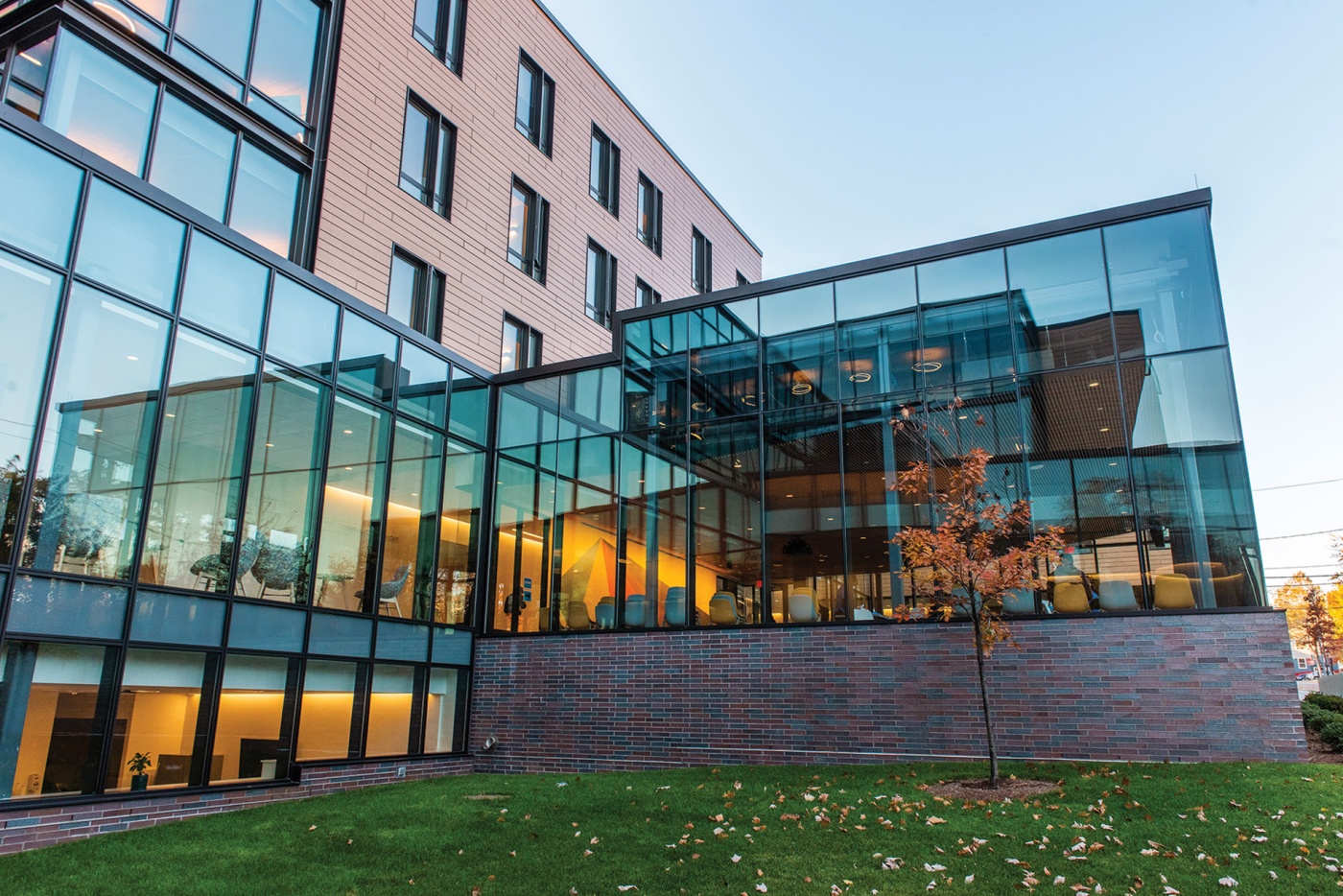 While the rise of COVID-19 initially slowed construction, in the end the dorm opened for student use on time, reducing student housing density on campus during the height of the pandemic. 
Wellness peer educator Rachel Tam '23 says students plan events around journaling, yoga, meditation, cooking, and more—part of a larger focus on self-care. "Everyone that is living here is living here purposefully, and they choose to live here because of how invested they are in taking care of themselves," says Tam.