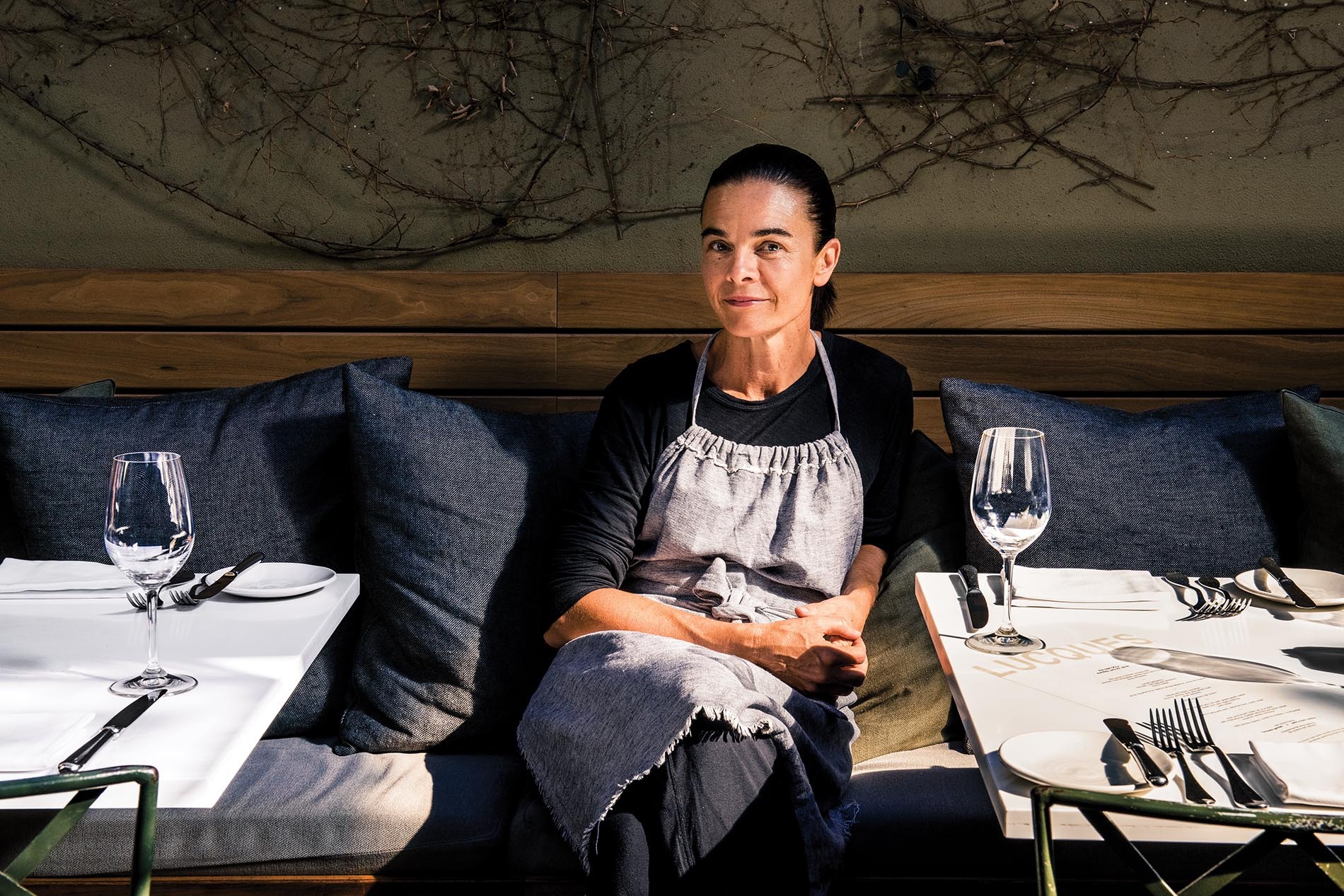 Hospitality
Sabor da Providência
Two hot new downtown L.A. restaurants have Portuguese-inspired menus thanks to a culinary love affair that flourished at Brown
October 25th, 2022
Enchanted by the moody space for dining in a rundown 1920s landmark in downtown Los Angeles—built as a private club, whose members included Cecil B. DeMille—acclaimed L.A.-born restaurateur Suzanne Goin '88 sought to learn what the dining establishments of its day had served. Disappointed by what she discovered—ubiquitous Continental cuisine—she asked herself what she'd hoped to find.
Goin, the chef behind beloved L.A. eateries including Lucques, a.o.c., and Tavern, is known for imaginative cuisine that's garnered her multiple awards, from Food & Wine's "Best New Chefs" ('99) to James Beard Foundation's "Outstanding Chef" ('16). But she realized what she longed for were familiar flavors from her own past—"memories of the Portuguese food I'd seen in Portugal years back—but also the food that I remembered from all of my Portuguese-immigrant-adjacent experiences on the East Coast."
That evocative space in the downtown L.A. landmark—now the luxe Proper Hotel—became Goin's newest restaurant, Caldo Verde, and the rooftop became the casual counterpart, Cara Cara, both featuring Portuguese-inspired cuisine. "I felt that those deep, rich, soulful flavors paired with an emphasis on local seafood and simple yet delicious and vibrant presentations would work perfectly in the space and for Los Angeles," she says.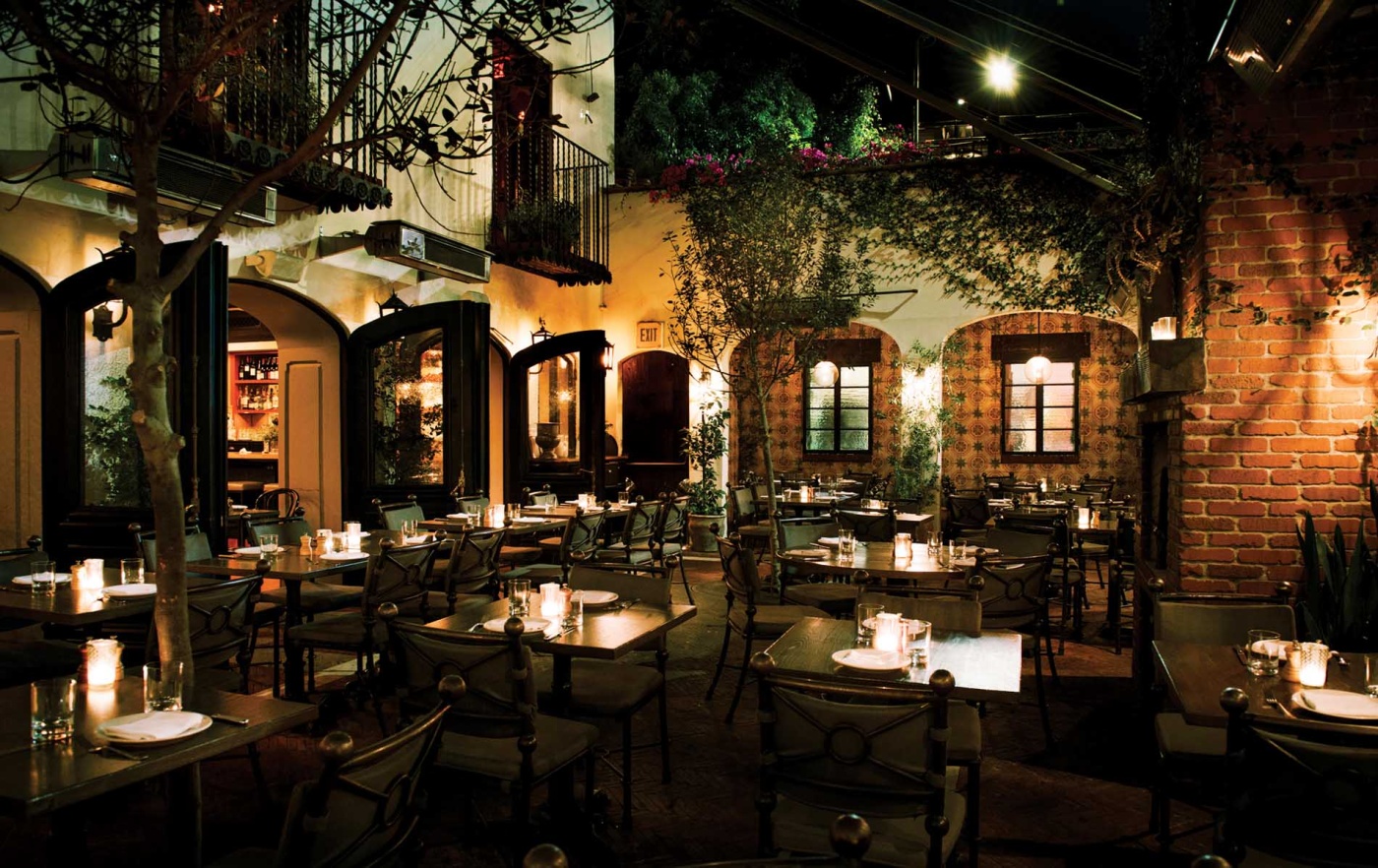 Goin's connection to Portuguese food, to "memories and flavors imprinted on my food brain for years," derives in no small part from time spent within Providence's Portuguese community. As a young Brown student obsessed with cooking, Goin worked three nights a week at the award-winning trattoria Al Forno. Far from home, she was taken in by coworkers and their emigre parents and treated to delicious, often Portuguese, meals. After graduating, Goin helped Al Forno's chef de cuisine, Jaime D'Oliveira, open Providence's Angels, where many of the dishes were Portuguese.
Goin's Al Forno years were formative in other ways, as well: "In summer, we'd drive 45 minutes to Little Compton to pick out tomatoes. It's where I first made the connection between the people who grew the food and the dishes we made," said Goin.
After Providence, Goin's food education continued at Paris's Arpège and Boston's Olive. But it was her time at Berkeley's Chez Panisse, mentored by chef Alice Waters, that solidified her understanding of the connection between farm and table. Sonoma's storied Cannard Family Farm supplied much of the restaurant's produce, but there were always berry-pickers at the back door and mushroom foragers with tales and bounties.
"It was at Chez Panisse that I realized I always wanted to know where my food came from—and to know the people who grew it and the stories behind them."
At Caldo Verde and Cara Cara, stories about the people behind the exceptional ingredients—such as Sea Stephanie, a local fisherman who supplies the restaurant's rock crabs, or the cheese-making family in the Azores—are as much a part of the affable Portuguese-style meals as Goin's dedication to their deliciousness.