Science & Tech
Shell Game
Ronny Krishana '95 hopes to restore NY's status as the world's oyster capital.
April 11th, 2023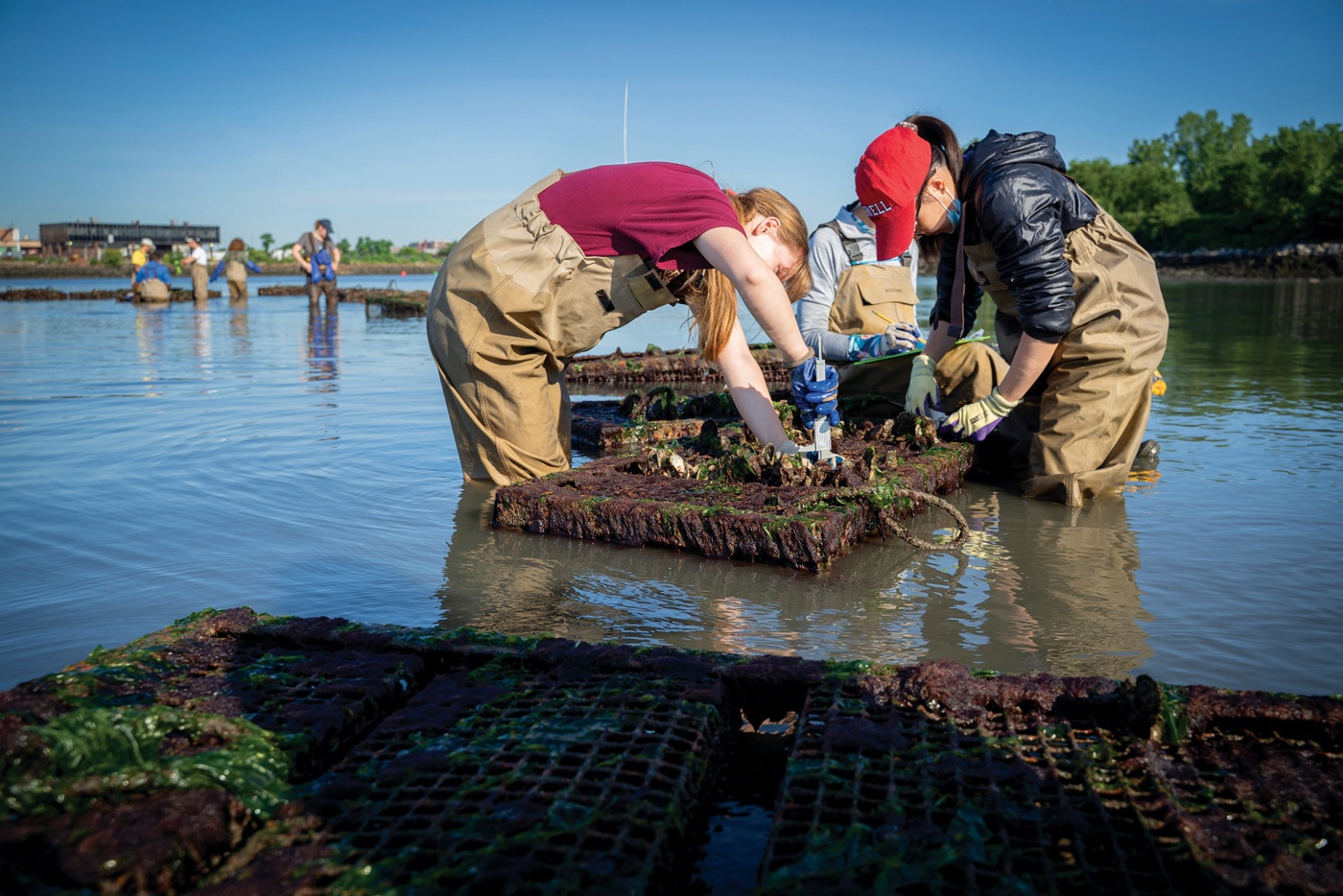 New York Harbor used to be brimming with oysters—when Europeans arrived in the early 1600s, its hundreds of square miles of oyster beds represented nearly half the world's population. "Those were unfortunately decimated through pollution and overconsumption over the past 200 years," says Ronny Krishana '95. He is now board chair of the Billion Oyster Project, an ambitious effort to restore New York's oyster abundance—and mitigate the effects of climate change in the process.
Oysters serve three vital purposes, Krishana says: filtering seawater to prevent algae blooms; creating reefs that provide habitats for a diversity of species; and providing natural breakwaters to lessen the impact of increasingly intense storms brought on by climate change. "Reefs are to the oceans what trees are to the forest," Krishana says, "an important building block for the ecosystem."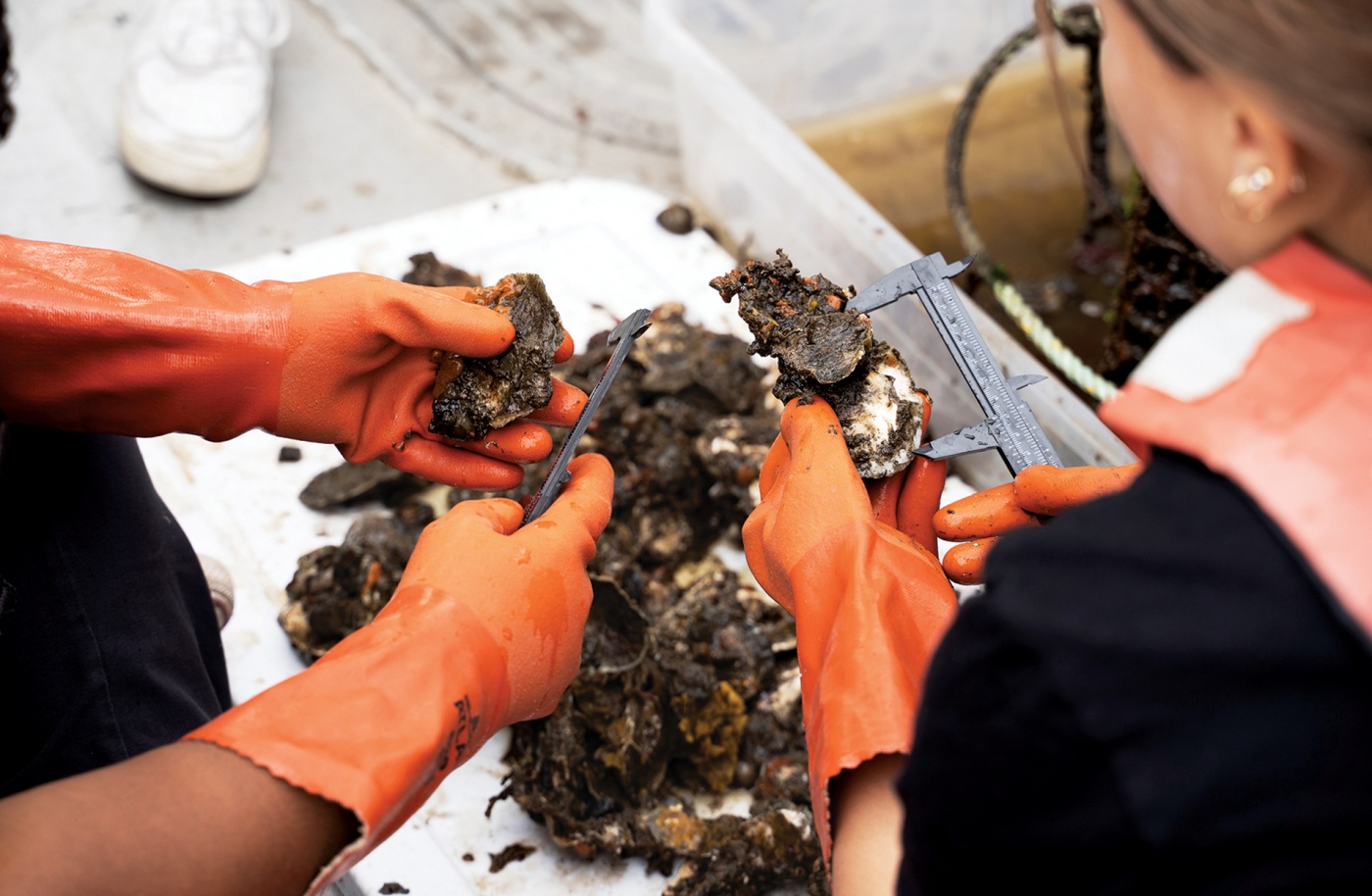 Krishana developed a love for the ocean on family fishing trips to the Jersey Shore and service has long been a value. While studying economics and political science at Brown, he volunteered building housing in Appalachia and on a Native American reservation. After a master's in public policy at Harvard, he became a management consultant and biotech investment fund manager. Then he saw a Billion Oyster Project sign in 2019 and reached out to the nonprofit, which collects millions of oyster shells from New York restaurants. After bleaching them in giant piles on Governors Island, it seeds them with oyster larvae and places them into the harbor in giant reef structures.
During Krishana's tenure, the project has gone from restoring 2 million oysters to 100 million, growing its budget from $4.2 million to $5.6 million. By next year, plans are to restore 100 million oysters each year, to achieve the goal of a billion oysters by 2035. Key to the effort has been engaging 11,000 students and 13,000 volunteers. "Our goal is to create a social solution to climate change by restoring this natural barrier," says Krishana, "and beyond that, getting more New Yorkers engaged with their harbor. Humans unfortunately destroyed this natural protection—but now humans can fix it."