Sports & Recreation
Fielding Questions
The latest Olympians on track and field's coaching roster
April 11th, 2023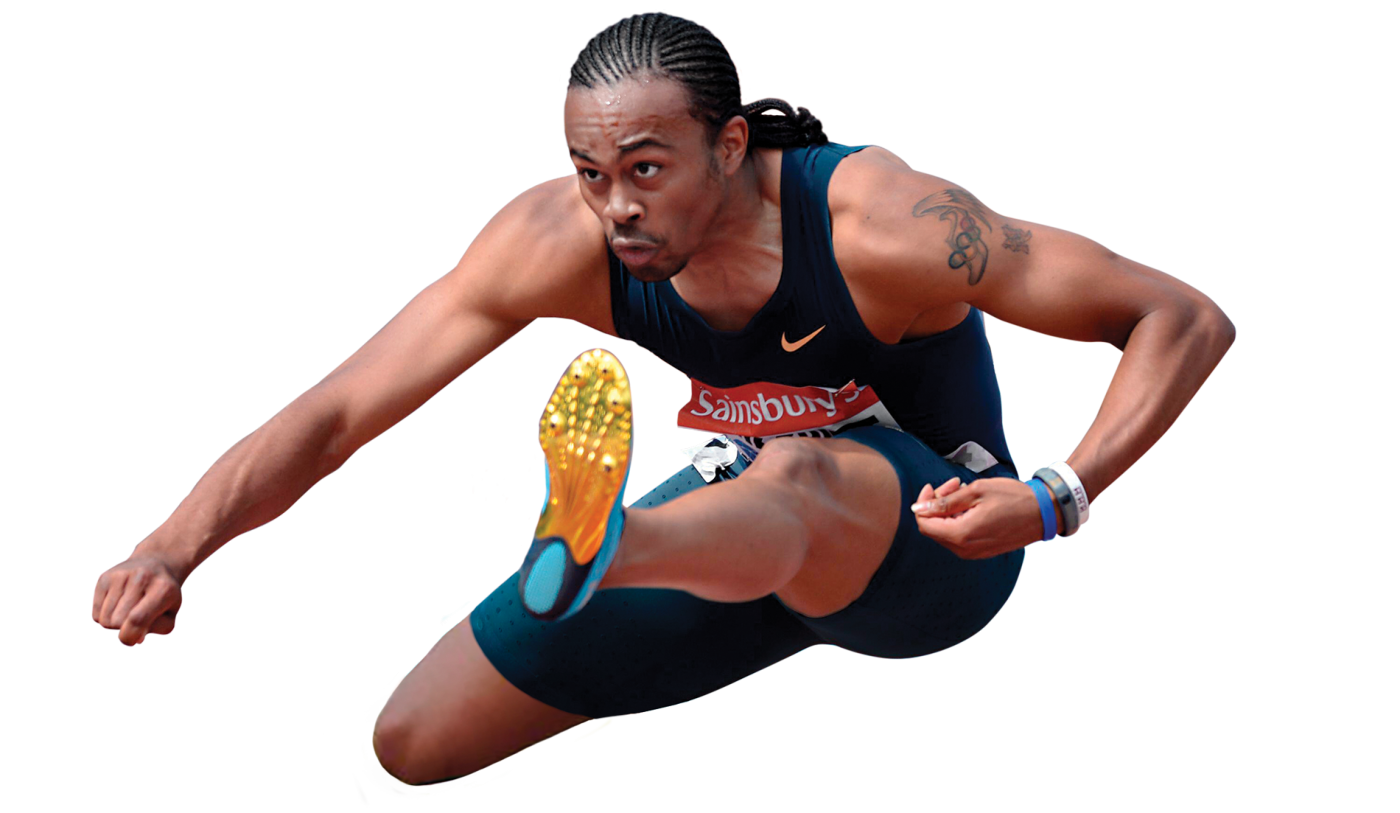 When former Olympians Aries Merritt and Damar Forbes joined Brown's track and field coaching staff in November, they were struck by the inquisitiveness of the athletes on the Brown team. During his first few months on the job, Merritt recalls, trainings were characterized by a barrage of questions: Why should I move my leg in that way? Why should I push out of the block like that? "These kids are very much intellectuals," Merritt says with a laugh. "They ask a lot of whys."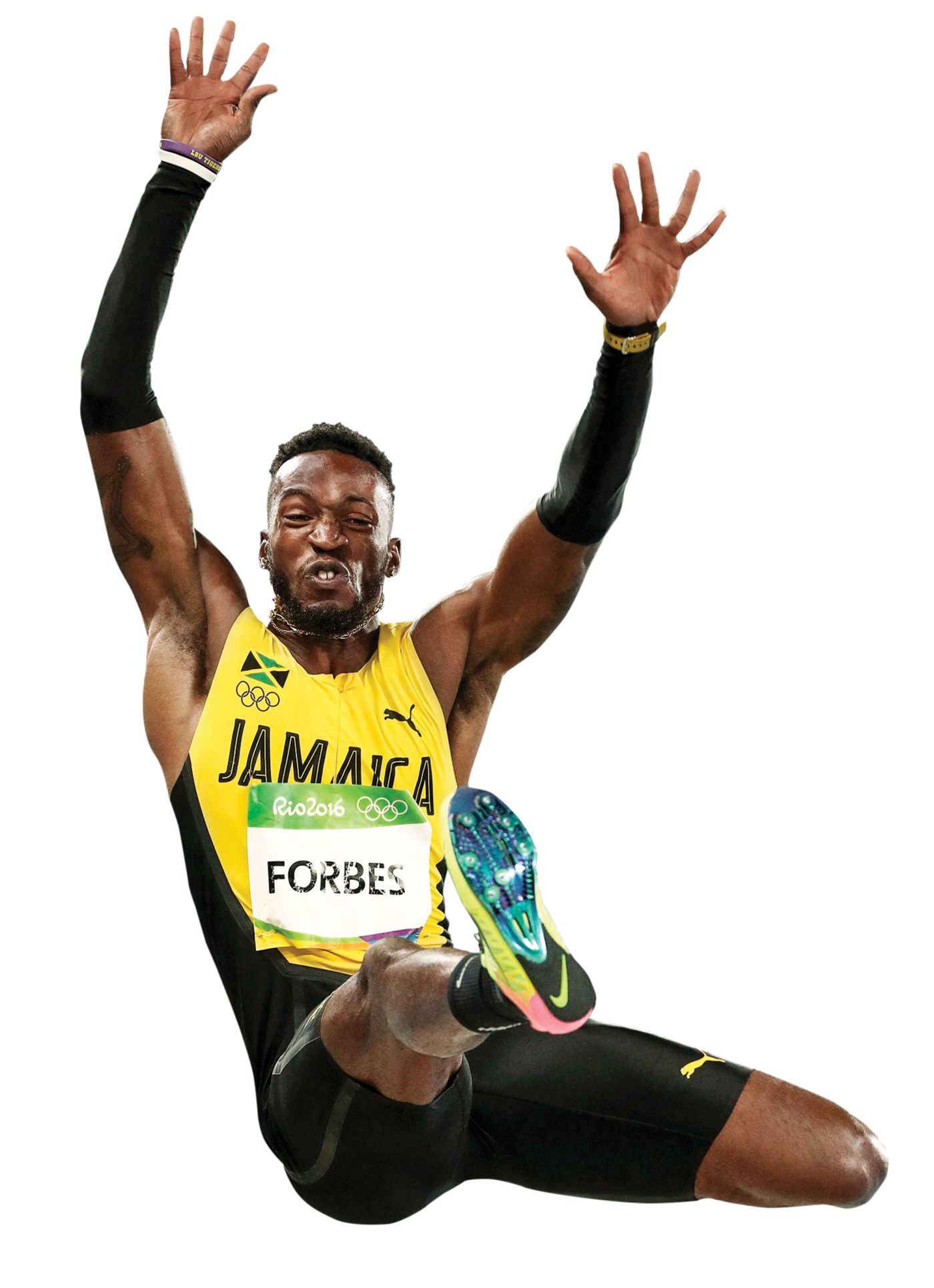 Forbes describes similar encounters with Brown's student-athletes, but he admits that he enjoys answering their questions. "I love breaking it down because I love the sport," he says.
Merritt and Forbes have each had decorated careers in the track and field world. Forbes, who joins Brown as the Anne Rothenberg Assistant Coaching Chair for sprints and jumps, is a seasoned long jumper who competed at the 2012 and 2016 Olympics, in addition to being a five-time Jamaican national champion. Merritt won gold at the 2012 Olympics in the 110-meter hurdles and currently holds the world record time of 12.80 seconds for that event, an accomplishment he achieved at the 2012 Diamond League meet in Brussels. He's now an assistant coach for sprints and hurdles at Brown.
In all, the Brown track team now has five Olympians on its coaching staff, with Merritt and Forbes joining Craig Kinsley '11 as full-time coaches. The larger full-time staff is part of Brown's overall expansion of the athletics department, according to spokesperson Tim Geer. Meanwhile, fellow Olympians Khamica Bingham and Marielle Hall have recently joined the team as volunteer assistant coaches.
Bingham, sponsored by New Balance, is training for another Olympics and joined Brown last November to assist with sprinters and hurdlers. Hall, endorsed by Nike, is a member of Harvard's Crossover Into Business program and joined in February to assist Brown's distance runners.
Merritt and Forbes arrived on campus last semester before Providence reached the icy depths of winter. Merritt, a Georgia native, says his mother asked him the same question every week: "Is it cold there yet?"