Class of 1970
Aug, 2023
Gerald Smith's wife of 43 years, Carol, died peacefully on Nov. 28, after a long and courageous battle with ALS. Gerald writes: "She taught kindergarten, adult education, and ESL." Her students, he adds, were "always of paramount concern to her."
Jun, 2023
Nancy Kleppel writes: "In 2016, Kwame Campbell '92, founder of the Brown Real Estate Group, introduced me to David Fox '70. Together, David and I roughly bracket the years of the Baby Boom. We share an interest in architecture and real estate development with a particular focus on meeting the needs of our cohort as we consider downsizing in retirement. Fast forward a few years and together, along with Patrick McDarrah (Wesleyan '88) we have founded Live Give Play, a real estate development company transforming how older Americans live with new buildings in walkable, connected communities. Our first project, 79 King Street in Northampton (Mass.), is a 72 unit, Passive House Certified apartment building in the center of town. We've completed design development, have sailed through the approvals process and are nearly ready to begin construction. We are working through financing details and eager to connect with classmates, potential residents, and interested investors. We'd love to do a future project in Providence, if a suitable site becomes available. It's been a great experience connecting with and working alongside Fox, a fellow alum and now close friend."
Jun, 2023
Robert Schwartz writes: "The Class of 1970 lost its 50th reunion to the pandemic and those of us in the hockey crowd hadn't been together since 2015. We held a mini-reunion in Jupiter, Florida, at the home of Nancy and Bill Gilbane. We gathered on Feb. 14 for food and beverage and the following day we went out on the Gilbanes' boat for a few hours' cruise up the Intracoastal Waterway to Stuart, Florida, where we had lunch together, returning to the Gilbanes' home for more time together into the late hours. Five teammates who were unable to travel to Florida joined us on Zoom that evening: Curt Bennett, Frank Sacheli, John Vukelich, Dave Patterson '72, and Tom Echeverria '68. Mike Edwards and Jimmy Bennett '79 were able to join us on Tuesday only and not for the rest of the reunion. Additional alums in attendance were: Lynne and John Abbott '68, Gerry Boyle '67, Mark Burns '69, Bill Coakley '72, Tom Coakley '68, Al Cusick, Kaye Blatman Ferriter '72 and Rick Ferriter '72, Bob Gilbane '71, Larry Heller '77, Dave McCay '72, Bonny and Don McGinnis, Rich McLaughlin, and Lou Reycroft '72."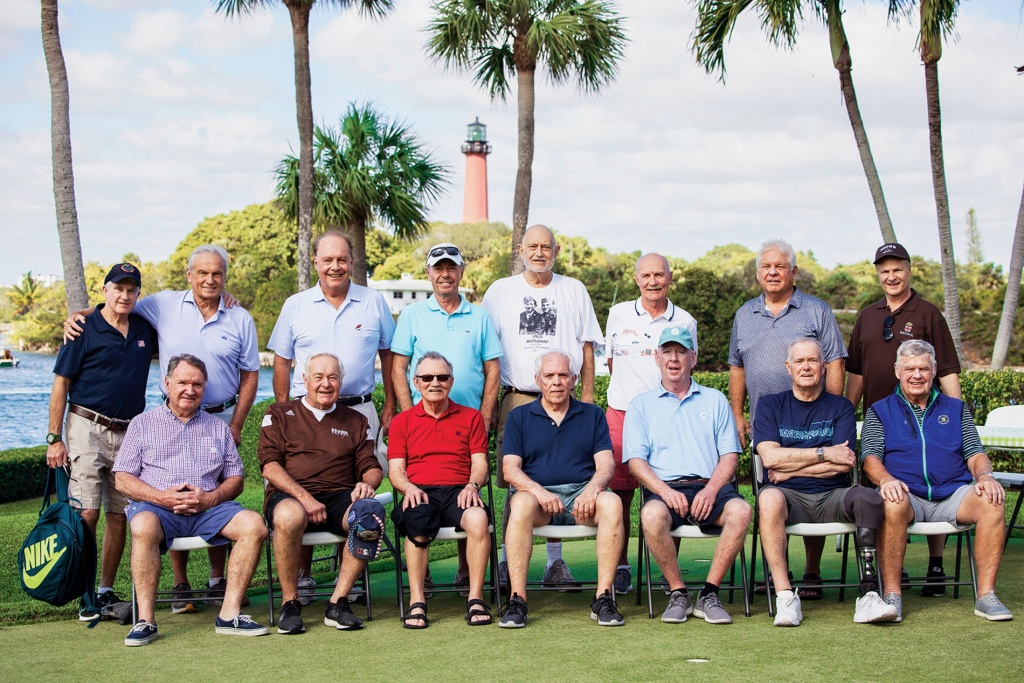 Apr, 2023
Bernard Mendillo '73 AM writes: "I've published a new novel, The Wide Plains of Troy, which is a modern, very loose retelling of The Iliad. This dramatic—with comic undertones—story, in which men and women wage war against each other, the truth, and life itself, is set in the inconspicuous town of Foxton, Massachusetts, in the ninth week of a war against a dread scourge called The Affliction. Fierce political adversaries fight over truth and life itself. There is also the rage of stolen love, tragic love, and lost love. It is available in paperback and Kindle versions on Amazon."
Jan, 2023
Seventeen years ago, after retiring from her career as a clinical psychologist, Dani Friedman Baker became an organic farmer on Wellesley Island in northern New York. Ten years ago, she began planning and planting her "Enchanted Edible Forest," a landscaped permaculture-inspired acre of edible perennial plants. This past May, her book, The Home-Scale Forest Garden: How to Plan, Plant and Tend a Resilient Edible Landscape, was published by Chelsea Green publishing. Go to enchantededibleforest.com for more information and see the November-December BAM Fresh Ink review.
Oct, 2022
Fresh Ink for November–December 2022
Books by Carla Lalli Music '94, Dani Baker '70, and Molly Birnbaum '05
Read More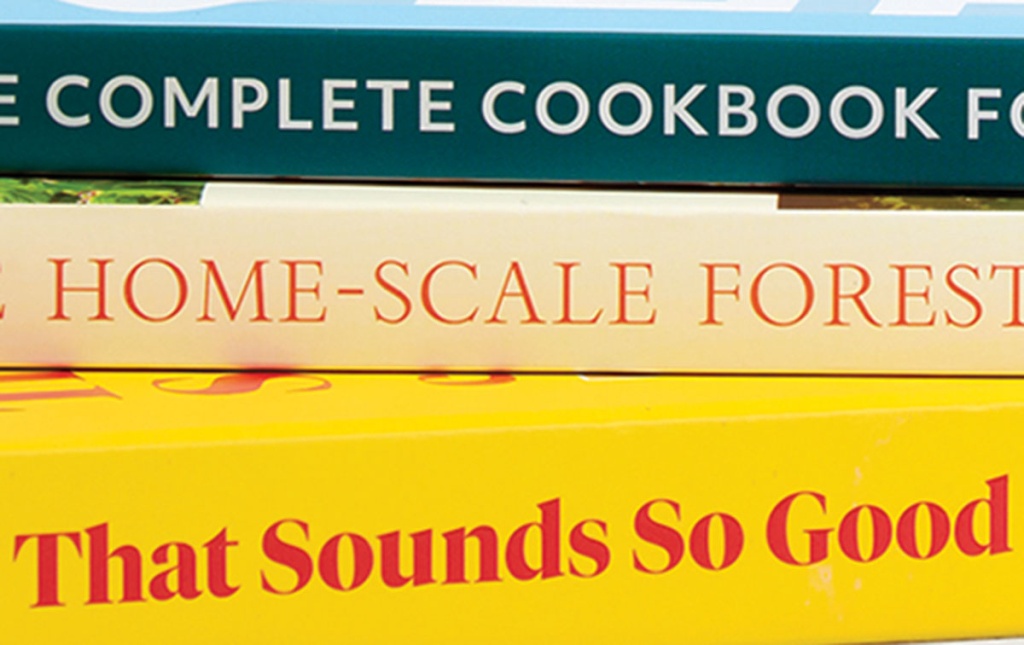 Aug, 2022
Carlos Lejnieks writes that there was a great Brown attendance at the late Vartan Gregorian's memorial service in New York City in April. In addition to Carlos, several current and past corporation members attended, including Bernicestine McLeod Bailey '68, Harold Bailey Jr. '70, Angelique G. Brunner '94, Thomas G. Catena '86, Ron Margolin, Russell E. Marlborough '98, W. Lynn McKinney, Joelle A. Murchison '95, Alice M. Tisch, and Thomas J. Tisch '76.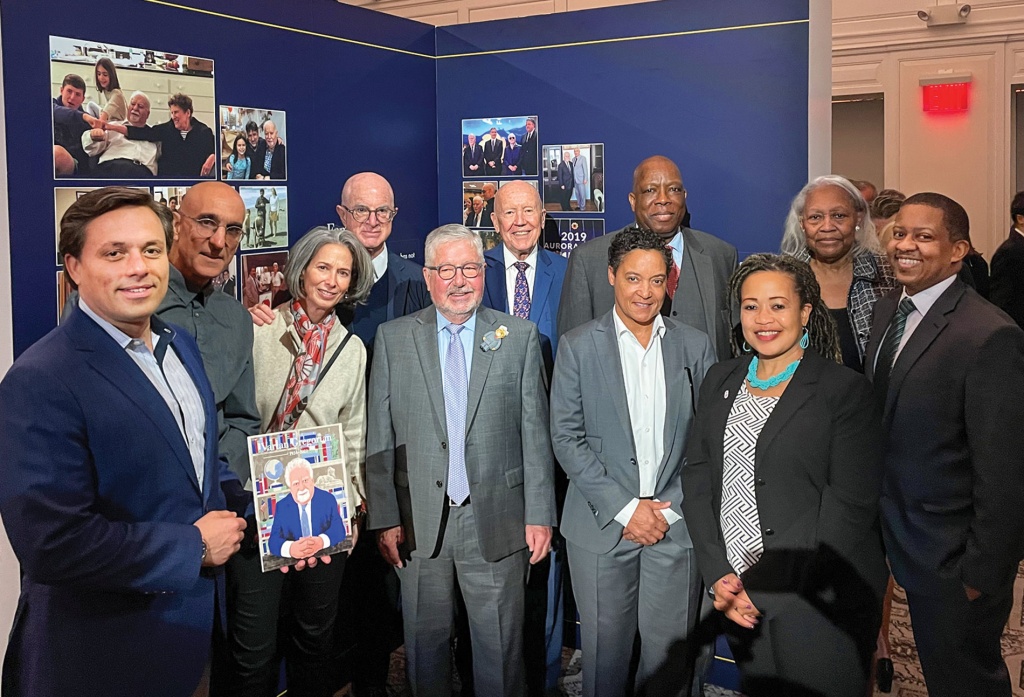 Aug, 2022
Glenn Orton writes: "After 44 years of scrupulously avoiding any management positions, I became the (part-time) supervisor of the Planetary and Exoplanetary Atmospheres Group at Caltech's Jet Propulsion Laboratory. I remain active in research, including observations pouring in from the Juno mission, as well as the Hubble Space Telescope and, soon, the James Webb Space Telescope."
Jan, 2022
Flying Clear
Aerospace engineer George Braly '70 has finally succeeded in getting the lead out of airplane fuel.
Read More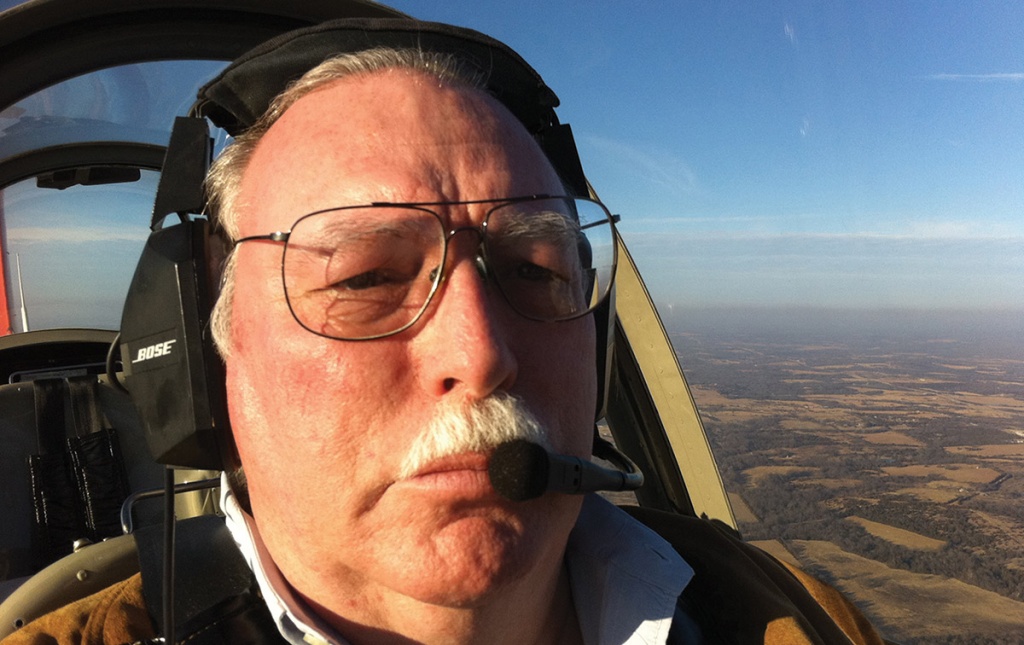 Jan, 2022
Bob Kerrigan writes: "Having just finished my rereading of Melville's Bartleby the Scrivener, I wish to report that I have been practicing law for 50 years in and about New York City. I have no plans on retiring, nor do I wish to. Where does a lawyer retire to? Please be kind in your thoughts, or responses, to that rhetorical question. As a solo practitioner, my law practice includes unusual specialties, one of which concerns legal issues in the worldwide business of the distribution and sale of cut flowers. I have been an NGO representative at the UN and an arbitrator at the NASD. Still married to my bride of 50 years, we have two daughters, one of the Brown Class of 1999, and the other a graduate of Trinity College, two sons-in-law (really good guys), and four grandchildren, the eldest of whom is applying to college next year. Where? When asked by my five-year-old granddaughter what "I like and dislike," I answered as to dislikes (carefully avoiding listing all) and to my granddaughter's shock and dismay: whipped cream and maple syrup. Now my likes—growing roses without chemicals, doing yard work, walking, swimming, sailing, watching Masterpiece Theater and Frontline on PBS, sometimes tuning in to Chris Hayes '01 on MSNBC, and reading nonfiction—including, but just sometimes, the AARP magazine. Almost forgot, I do not like using gerunds. I have heard, but cannot confirm, that the Class of 1970 is called the lost one. I can understand—but WHY?"
Nov, 2021
Dean Alexander published the article "Gastrointestinal Symptomatology in Adults with Pica and Autism" in "Autism and Developmental Disorders-Russia" (2020, Vol 18, No.4), and was invited to give a follow-up virtual presentation to a Moscow audience of parents and professionals on May 3, 2021.
Aug, 2021
Beth Wishnie writes: "Lisa Loeb '90 and I were on a Brown theater reunion several months ago, which inspired her to want to write a musical about the pandemic experience with all the amazing Brown grads we were reconnecting with after all these years. A bunch of the other people in the reunion agreed it was a great idea and so we did it. In the spirit of Once Upon A Weekend, a playwriting festival that Paula Vogel created at Brown years ago, we got 10 different playwrights, matched them with composers and directors, all from Brown, and created 10 seven-minute complete musicals, all taking place from March to November 2020, all on Zoom, and all about finding connection with other people while isolated because of the pandemic. The actors are also all from Brown and include Lisa Loeb, Julie Bowen '91, JoBeth Williams '70, Josh Hamilton '91, Ann Harada '85, and Rhonda Ross '93 among many other talented folks. They streamed the musical starting May 20 for four days as a fundraiser for the Actors Fund."
Apr, 2021
Bruce G. Weniger was interviewed on the Rachel Maddow Show for his polemical essay about the undermining of the CDC's role and the government's response to the COVID-19 pandemic.
Apr, 2021
Glenn Orton writes: "In the photo, I'm observing a nearly 14,000-foot summit of Maunakea, Hawaii. Shown in the background are the white domes of the Keck I and II telescopes and the silver dome of the Subaru Telescope operated by the National Astronomical Observatory of Japan. I've made solar-system observations at both."
Nov, 2020
Richard Bush writes: "I have retired as a supervisory administrative law judge with the U.S. Department of Health and Human Services in Irvine, California, and also as a commander in the Navy Reserve Judge Advocate General's Corps. As a member of U.S. Masters Swimming, I competed in many meets in southern California. My wife and I now live in a small town in the northernmost part of Cajun Country in central Louisiana. In retirement, I enjoy reading, lap swimming at the YWCA, playing tennis, traveling (my wife and I planned a trip to France in October), and visiting my three children and four grandchildren in Mississippi, Canada, and Georgia. I am looking forward to visiting my classmates at our 50th reunion and will enjoy hearing from any of them." Contact Richard at RichardSBush08310812@gmail.com; (949) 798-9584.
Nov, 2020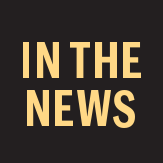 For demonstrating how a nonprofit can develop drugs as well as Big Pharma can, Mel Spigelman '70, CEO of TB Alliance, is one of Fast Company's "Most Creative People in Business for 2020." TB Alliance's pretomanid became one of three new anti-tuberculosis drugs approved by the FDA and the first developed and registered by a nonprofit. TB Alliance is partnering with major generic-drug makers to get pretomanid to market.
Aug, 2020
Bernard Mendillo '73 AM (see '70).
Aug, 2020
Bernard Mendillo '73 AM has a new novel, It's What We Do, a humorous, episodic story about a man in his 70s who becomes a single parent when his wife leaves him just as they adopt a little girl from China. It is available on Amazon.
Jun, 2020
Marilynn Mair (see David Hahn '78).
Jun, 2020
Jim Lukens writes: "I am happily retired from the third of my three loosely linked professional careers. After leaving Brown with a degree in English, I earned a PhD in American literature from Indiana University and I taught there, as well as at the University of the Pacific and at the University of Wisconsin-Madison, where I found myself writing grant proposals in support of its writing programs. Thus began nearly a decade in university development, now called advancement, which included stints at Yale and Brown. Money-raising then led to a two-decade career in money management, which I pursued at Keystone, Putnam, and the Bank of New York-Mellon, all three in Boston. In retirement, I enjoy fly-fishing for trout and salmon, both near my cabin in northern Maine and elsewhere across North America; working on cold water conservation issues, mainly through Trout Unlimited; and reading in and about 19th century American literature. In some ways, my life seems to have come full circle. I live in Amesbury, Massachusetts, with my wife of 30 years, Margaret Connell, a dedicated nurse practitioner who still works in order to support my three bad habits, as described above."
Jun, 2020
Dean Alexander writes that a summary of his work on autism and pica was published in Autism Research Review International, Vol 3, No. 3 2019, with full text at ResearchGate. He also publishes political parodies on his YouTube channel, https://www.youtube.com/channel/UC7yecFJs1dG4KOFhox5Ki2Q/. Contact Dean at deanalexanderphd@gmail.com.
Jun, 2020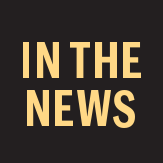 Robert Simpson '70 is founder, artistic director, and conductor of the Houston Chamber Choir, which won a Grammy award for Best Choral Performance for a Signum Records recording of "Durufle: Complete Choral Works." He accepted his award along with his wife, Marianna Parnas-Simpson, a Houston Chamber Choir member.
Apr, 2020
Allen G. Castner has retired from Castner Wealth Management after more than 40 years in the financial services business. He and his wife, Erin, enjoy their retirement spending time with their four children and four grandchildren and living in Morristown, N.J., Kiawah Island, S.C., and Vero Beach, Fla.
Apr, 2020
Your class officers and reunion committee urge you to join us at our 50th Reunion May 22-24. This will be a wonderful opportunity to reminisce about our time at Brown, catch up with friends, and experience all the changes that have occurred at Brown over the years. We have planned festive dinners on Friday and Saturday nights, lunch with our own forum on Saturday, an architecture tour of changes at Brown led by Class President Jack Renshaw, a memorial service, and of course the commencement procession down College Hill on Sunday. Thanks to the generosity of classmates donating dues over the past four years, fees for registration and events will be significantly subsidized allowing classmates to pay, on average, $19 less per event than previous 50th Reunion classes. Make sure your email address is correct on Brunonia (brunonia.brown.edu). Registration is online only and opens in early April. Register early so that your name will be on the attending list, which may encourage more classmates to decide to attend. Also, by registering early you will save additional fees imposed after May 1. Don't forget to fill out your survey for your page in our 50th Reunion yearbook. The invitation came in an email from Class President Jack Renshaw in late November. Denny Arar (denny@miaow.com) has been updating our website and Class of '70 Facebook page; you can send her information about you, pictures, and whether you will be coming to reunion, or you can do it the old fashioned way by emailing Geri Williams at geri3williams@comcast.net. Hope to see you in May."
Jan, 2020
Mike "Mendy" Sobol writes: "I released my second speculative novel, Virtual Fire, on July 1. The book's opening chapters take place during the height of the Vietnam War protests on the campus of a fictional university based on Brown. Special thanks and a shout-out to Brown archivist Raymond Butti, who helped with my research and provided me with copies of the BAM from the fateful month of May 1970. My 2015 novel, The Speed of Darkness—A Tale of Space, Time, and Aliens Who LOVE to Party! features a hockey-playing, space-faring Brown University professor. I hope that somewhere in an English department in the sky, my creative writing teacher, author John Hawkes, and my beloved classmate, author, attorney, and thoroughbred racehorse trainer Cary Robertson '70, are smiling."
Jan, 2020
Class vice president of communications, Geri Williams, writes to remind you that the 50th reunion is coming up May 22-24, 2020. "The Reunion Committee, chaired by Carole Collins and John Salinger, has already been meeting to plan fun and interesting events and ensure that our treasury is able to subsidize costs to make the reunion affordable for all. If you prefer hotel accommodations you should make reservations now, as most Providence hotels are already fully booked. Dorm rooms are guaranteed for all our classmates, but cost and location have not yet been determined. Our class webmaster, Denny Arar '71 AM, will be posting classmate notes and reunion information updates on our class website sites.google.com/a/brown.edu/brown-class-of-1970 and on our Facebook page, which is only open to classmates. It's easy to sign up: type 'Brown University Class of 1970' into the Facebook search bar, and ask to join the group. You can also send a note about yourself for the next class email newsletter to me at geri3williams@comcast.net. Since reunion registration and all updates and other information will only be communicated by email, it is important that Brown has your correct email address. To make sure you never miss an update about reunion or other activities, take a moment to check that your alumni profile is accurate at brown.edu/go/profile-contact. Need help? Email alumni_help@brown.edu or call (401) 863-9662. Hope to see you at Reunion in May."
Jan, 2020
Class president Jack Renshaw writes: "On behalf of all of the class of 1970 I want to thank all of our classmates serving on both the Class Reunion Activities Committee and those on the Class Gift Committee for their hard work preparing for our upcoming 50th reunion in May. With all of the energy being put into these preparations I am confident that this reunion will be setting records. One goal we are working hard to ensure is that this reunion will be the most fun ever! Another goal is to set a record for our Class Gift to the Annual Fund, and we can do that if we all try to achieve a personal best in our individual gifts. It is largely because of our giving to the Annual Fund that Brown has become the extraordinary educational institution it is today. Please also be aware that in the near future we will all be receiving an email with instructions about how to participate in our 50th Reunion Yearbook. This document will be a fun way to connect with other classmates both to share what we have been doing, as well as to learn what others have been doing over the past 50 years. Let's try to get 100 percent participation. I know it has been requested previously, but please be sure that the Alumni Office has your up-to-date email address. Virtually all class communications, including the invitation to register for the reunion, will be coming BY EMAIL ONLY so if Brown does not have your current email address you will unfortunately miss out. Thanks very much…and I will be looking forward to seeing everyone in Providence May 22-24, 2020."
Jan, 2020
On October 26, the Brown University Corporation dedicated a memorial to Trustee Ken McDaniel. The memorial is an engraved concrete block lining a brick walkway in the Maddock Alumni Center gardens. Ken died on June 11, 2019, just 16 days after celebrating his 50th class reunion (See Farewell, BAM Obituaries, September/October). Following the dedication, the Class of 1969 presented a 154-page book created and published by his classmate Thelma Austin. The title is A Faithful Servant: Biographical Tribute to Kenneth Harrison McDaniel, 1947-2019. In addition to his biographical summary, the book features 24 tributes. Tributes were from President Christina Paxson and seven current and emeriti trustees, including Bernicestine McLeod Bailey '68, Harold Bailey '70, Sheryl Grooms Brissett Chapman '71, Spencer Crew '71, Galen V. Henderson '93 MD, Susan Adler Kaplan '58, '65 MAT, and Preston Tisdale '73. Nine classmates who contributed were Linda Abbott Antonucci, Phyllis Cunningham-Hutson, Gail DeCosta, Ido Jamar '74 ScM, '77 PhD, Anderson Kurtz, class president Joseph Petteruti, Theodore Sherrod, Wesley Smith, and Randall Ward. Two other alumni also contributed: Glenn Dixon '70 and Russell Malbrough '98. Others who contributed were professor Françoise Hamlin, Reza Clifton, Paul Simas, Stanley Thompson, and Rev. Adam Young. Copies of the book were presented to President Christina Paxson; Ken's wife, Susan McDaniel; and the John Hay Library. All alumni are encouraged to have their autobiographies and biographies archived in the John Hay Library.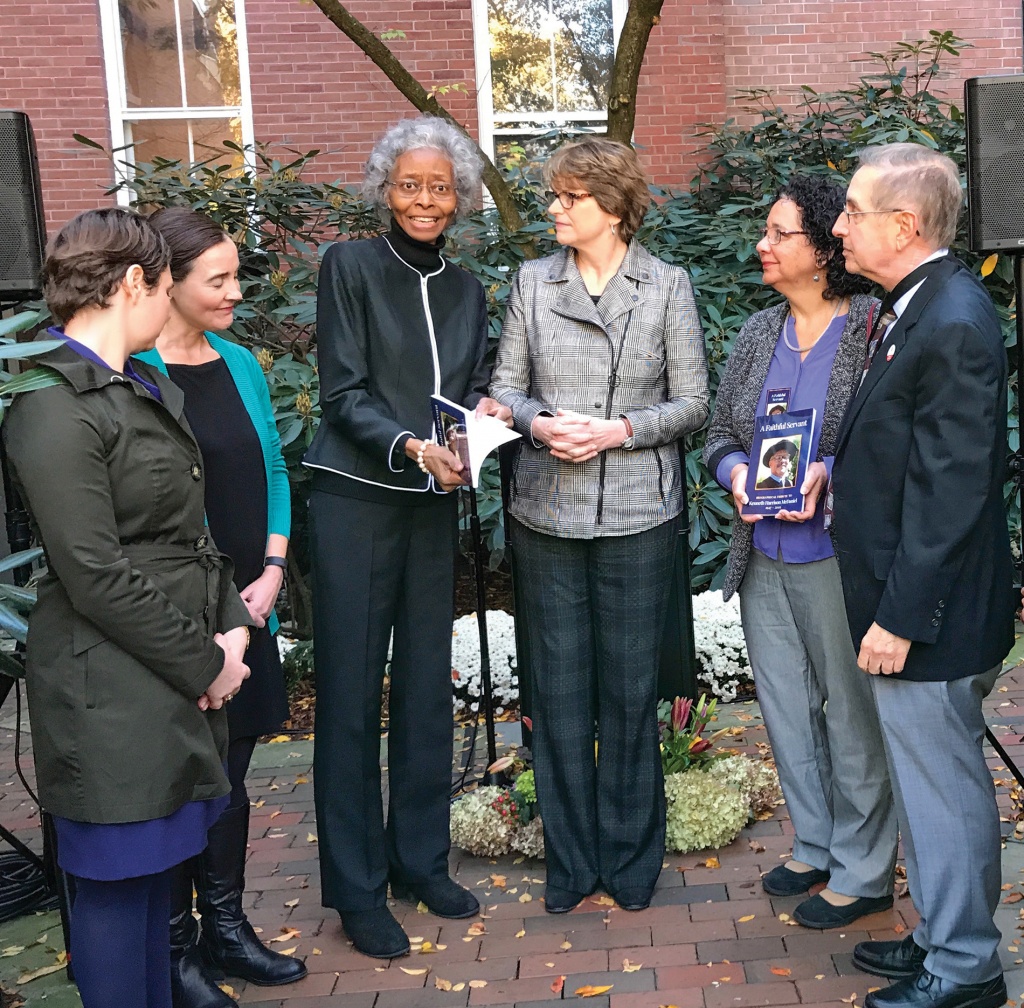 Sep, 2019
Tyler Denmead writes: "In May 2019, I was voted the best lecturer amongst all faculty members at the University of Cambridge. I am a university lecturer in the Faculty of Education and a Fellow of Queens' College. It was the most rewarding recognition that I have ever received. Since the announcement, I have been reflecting on how grateful I am for the amazing lecturers and teachers that I had in my Brown education twenty years ago—Wilbur Johnson, Ken Miller '70, Evelyn Lincoln, Maggie Bickford, Sylvie Toux, David Cane, Heather Flewelling, Peter Hocking, Kath Connolly '89, Kris Hermanns, and Janet Isserlis '91 AM to name a few. Thank you."
Sep, 2019
Peter Rush writes: "I returned with lacrosse teammates to be honored at a game for the first Ivy Championship team from Brown. Marc Jacobs, Rupert Scofield, Rock Singewald, Wolky Toll and I made it on the field without a stumble. Wish more were there but good to be with old friends. Rick Buck '70, John Buxton '69, Randy Cooper '69, and Greg Elliott '69 were also present."
Sep, 2019
Rev. Tom Momberg was recognized on stage at the Jabberwocks' 70th Anniversary Reunion during commencement week for his leadership and musical direction of the group's late '60s break from traditional glee club fare. His pioneering interpretations of modern pop and rock fostered subsequent decades of lively popular entertainment by Jabberwocks groups.
Sep, 2019
Paul Raymond Michaud '70 AM writes about the unexpected death of his wife of 34 years, Annie Héon Leclerc. "We lived a life of love, separately but together, like our heroes Jean-Paul Sartre and Simone de Beauvoir, in two separate apartments overlooking the Château de Saint-Germain-en-Laye in the western suburb of Paris. I am moving into Annie's apartment joined by our pet chartreuse Mélisande." Contact Paul at Domaine de Montval, 37, avenue Auguste Renoir, F-78160 Marly-le-Roi, France; paulmichaud@free.fr.
Sep, 2019
Dean Alexander, together with composer Janet Hay, has written (story, lyrics) a musical titled Across the Street — An East Side Story, which premiered in Victorville, Calif., in April 2017. The play was selected as a sponsored submission to the NAMT festival in New York City and subsequently scheduled as a concert reading in North Hollywood on August 1.
May, 2019
Christopher Kende writes: "I'm still practicing law with Cozen O'Connor, practicing primarily insurance, reinsurance and transportation law. I also teach transportation law as an adjunct professor at Brooklyn Law School every other year. Still married (40+ years). Can't afford to retire."
May, 2019
Across the Street—An East Side Story, written by composer Janet Hay and Dean Alexander (story/book/lyrics) was selected for submission to National Alliance for Musical Theater (NAMT), a major musical theater competition in New York City. Dean writes: "Our 1939 play centers around conflict between the Jews and Irish on the lower East Side of New York."
Mar, 2019
Suzanne A. Kalbach's husband, Asit Bhattacharya, died in April 2018.
Jan, 2019
Seeking Stories
Got a good tale for the BAM to tell?
Read More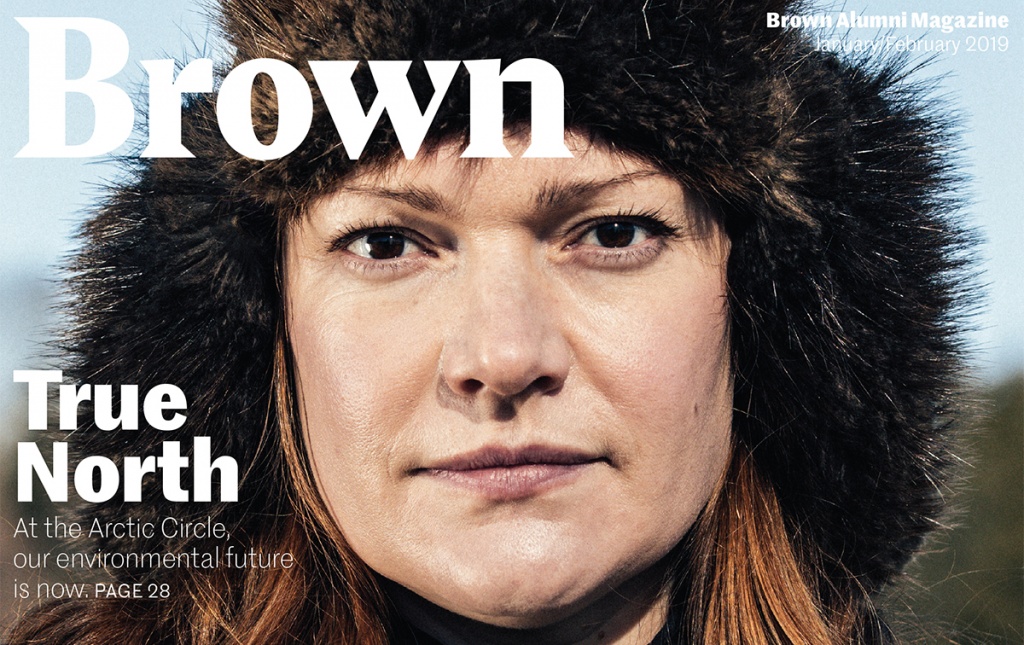 Jan, 2019
Neither Snow Nor Gloom of Night
Papa's Lunch Truck served students in all kinds of weather.
Read More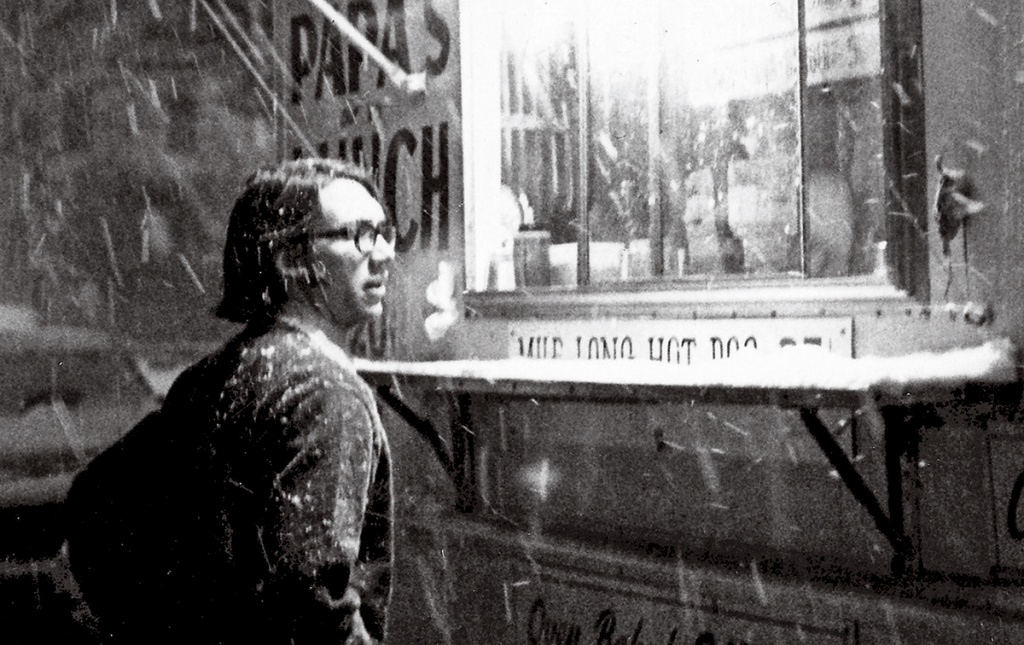 Jan, 2019
David P. Whitman retired from law practice on Dec. 31. His plan is to write a historical novel set in the Civil War era and explore a number of themes. He writes that he has four grandchildren and was fortunate to be able to hike 95.5 miles along Hadrian's Wall in England this July with three buddies, and recommends it to fellow classmates.
Jan, 2019
Sarah Sager writes: "With a daughter in Minneapolis and a son in New York, I welcome the opportunity to meet up with fellow alumni in either place—or at home in Cleveland."
Jan, 2019
Mark M. Nunlist '80 MD is a board member of Vermont Information Technology Leaders and continues his interest in population healthcare. This past summer he completed construction of and launched his Pocketship Puffin boat.
Jan, 2019
Ann Whipple Marr writes: "Since retiring a few years ago, I've been traveling periodically to Haiti, spending time in a number of rural schools outside Jacmel working with teachers and principals on faculty professional development. The experience is both breathtaking and heartbreaking, and nearly every step forward comes with another step back."
Jan, 2019
James M.C. Larson is working at St. Rose Dominican Hospital Siena Campus in Henderson, Nev.
Jan, 2019
Douglas F. John writes: "What 70 looks like: married 47 years, semi-retired from law practice, four grandchildren, more travel anticipated (after recovery from surgical repairs of too many sports injuries) and more yearly connections with classmates, including Dale Lee, Sean Mitchell, Eric Olson, and Bobby Rozelle."
Jan, 2019
Ronald N. Germain writes: "Much has happened since graduation. After completing my MD/PhD at Harvard Medical School in 1976, I joined the Harvard Medical School faculty, then in 1982 I moved to the NIH. Since then I have led a laboratory devoted to understanding the immune system. My research has been extremely successful, resulting in 400 scholarly papers and election to the National Academy of Medicine, the National Academy of Sciences, the European Molecular Biology Organization (EMBO), and numerous scientific prizes. Especially satisfying is that the vast majority of the fellows who trained in my laboratory have remained in academia and have had successful careers in science. Science is not the only facet of life I am thankful for. My wife of more than 30 years, Gale, has been an amazing friend, supporter, and mother to our son David, who began doing science projects in first grade. He has recently finished his MD/PhD at Washington University in St. Louis, where he is now a second-year resident. His wife, Mimi, is also an MD/PhD candidate and 20 months ago they added greatly to our family life by welcoming our first grandson, Leo. He is an absolute joy and Gale and I spend as much time as possible visiting him and his parents in St. Louis."

Nov, 2018
Walkout Celebration
This year's Black Alumni Reunion honored the 50th anniversary of a seminal event in Brown history
Read More
Nov, 2018
Ann Mannheimer Matthews '70 writes: "My husband, Randy Matthews, and I are living just north of San Francisco in Marin County. Our two daughters live in San Francisco, and we see them frequently. Randy is working as a chief investment officer. I left my career as a marketing executive for consumer packaged goods to work on my writing and am now a published author. My book, Body of Knowledge: A Novel was published in June under my married name, A.M. Matthews. Body of Knowledge is a science fiction mystery set in the San Francisco biotechnology industry. It is available on Amazon and wherever e-books are sold. It is also available by special order from Barnes & Noble or your local bookstore. You can visit my website, www.ammatthews.com or my book page on Facebook fb.me/BookBodyofKnowledge."
Sep, 2018
Michael Toothman writes: "I stopped by to visit campus in March. It was my first time back in several years, and I hated to learn that the Newport Creamery closed several years ago. My seventh grandchild is due in September; life is good. I finished an expert witness assignment in Australia and added a vacation week in Tasmania afterwards. I am also still speaking frequently on structural professionalism issues."
Sep, 2018
Morris Schwartz's granddaughter, Adeline Schwartz, joined the class of 2022. Other alumni family members are Abraham Schwartz '41, Elaine Revkin Rakatansky '65, Barbara Revkin '70, and Rebecca Haumann '13.
Jul, 2018
Sarah Sager began her 38th year as the cantor of Fairmount Temple in Cleveland, Ohio. She simultaneously welcomed her first grandchild, Fred Sager Hartman.
Jul, 2018
A Diversity Milestone
The 2018 Black Alumni Reunion
Read More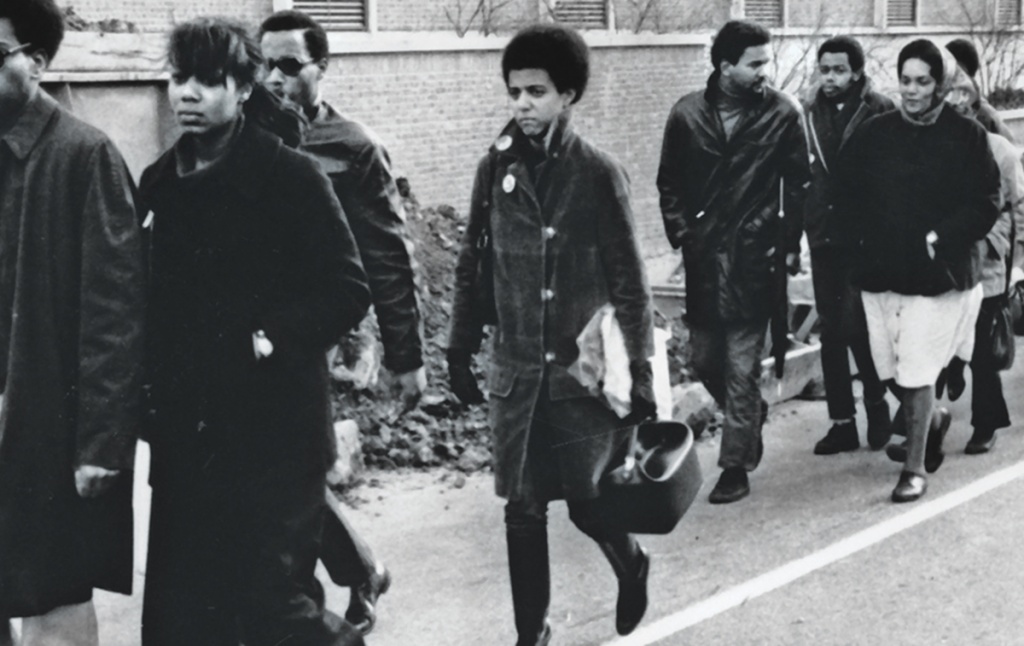 May, 2018
Alone Among Animals
Can evolution really account for human consciousness?
Read More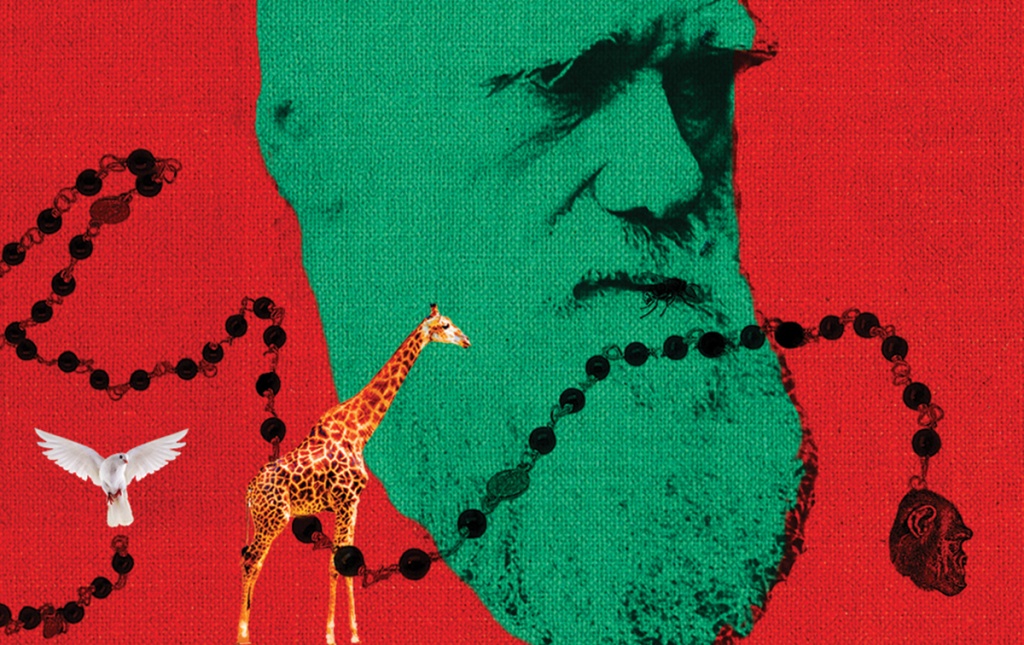 May, 2018
Don and Geraldine Lemoi Williams continue to enjoy the freedom of retirement: traveling to new places and spending time at their vacation cottage in Nags Head, N.C. They treasure time spent with their children and six grandchildren. Their son, Scott E. Williams '96, is a professor and researcher at UNC Chapel Hill; their daughter Kristin Williams Fiori '97, her husband Nick Fiori '96, and their three children live in Brooklyn, N.Y. and are teachers and administrators at St. Ann's School; and their youngest, Laura Sanders, is the director of fraternities and sororities at Syracuse Univ.
May, 2018
John Salinger retired to Scottsdale, Ariz., where he serves on the boards of the Phoenix Committee on Foreign Relations, C.V. Starr Insurance, and the advisory board of the president of Thunderbird Univ.
May, 2018
Christopher B. Kende '70 AM still works as a lawyer in New York City. He writes: "My wife won't let me retire!"
May, 2018
Christopher B. Kende '70 AM (see '70).
May, 2018
Donald S. Baillie writes: "I bought a home in Sarasota, Florida, where my neighbors are fellow Toad Hall brothers—Dave Schreiner and Charles Watt '71. Sad to hear of the passing of fellow Toad brother Stephen Prescott Greene. One of a kind, and he'll be missed."
May, 2018
Nick Fiori and Scott E. Williams (see Don and Geraldine Lemoi Williams '70).
Apr, 2018
Dean Alexander writes: "I had the wonderful opportunity in October to visit with family and friends from Brown. My cousin, Paul Alexander '67, '69 MMSc, showed my wife and me around campus, which I had not seen since graduation. I also had a chance to talk to Paul's daughter, Rachel Alexander Levy '95, about her exciting work abroad, as well as spend time with the rest of the family. Later I visited the Cleveland area with former freshman roommate and dear friend Don Sayre and his lovely wife, Nancy. Hope to be back in 2018; definitely 2020 for our 50th."
Apr, 2018
Tony Lioce and Rich Lupo '70 met in New Orleans to march in Fats Domino's funeral parade. They write: "Where were the rest of you people?"
Jan, 2018
Eric Olson writes that Dave Chenault, Doug John, Dale Lee, Sean Mitchell, and Bobby Rozelle had a small reunion in Crested Butte, Colo., in September. All of them claimed to be the last person accepted by Brown in the spring of '66. They concluded that it must have been a six-way tie. During the weekend they indulged in much reminiscing about their classmates and missed Steve Greene very much.
From the November/December 2017 Issue

Stephen R. Schmitt retired from his civil service position as an acquisition program manager with the U.S. Air Force Electronic Systems Center at Hanscom AFB in Massachusetts. His work was mostly related to the acquisition of advanced technology for the intelligence community. He and his wife, Suzanne, are living in Boxborough, Mass., for the foreseeable future.

Mark Trueblood writes: "I coauthored a paper in the June 22 issue of the prestigious science journal Nature entitled 'A giant planet undergoing extreme-ultraviolet irradiation by its hot massive-star host.' Discovery observations of the exoplanet KELT-9b were made by the Ohio State Univ. on the KELT telescope located in our observatory in Sonoita, Arizona. The paper reports that the planet is hotter than many stars due to its close proximity to its host star, and speculative artwork depicting this system made the cover of the journal."
From the July/August 2017 Issue
Dean Alexander writes: "Hoping to throw my playwright's hat into the ring with esteemed alumni John Beatty, Lynn Nottage '86, and Ayad Akhtar '93. On April 9 we concluded our California premier of Across the Street-–an East Side Story, which focuses on the pre-–World War II tensions between the Jews and the Irish (the ethnic rivalry originally to have been the heart of West Side Story). Our 1939 musical does not reach Reading, Pennsylvania, but rather is set on 8th St. and Avenue C on the Lower East Side of New York City, where the legendary Benny Leonard grew up. Leonard plays a key role in trying to ease the neighborhood tensions steeped in prejudice. Story, book, and lyrics by Dean Alexander, music and direction by Janet Hay."
Kitty Nicholson Donnelly writes she is glad to have made a graceful exit into retirement before impending changes to federal employment take effect. She is now a consultant working on the preservation of historic documents and has been helping set up and run community solar projects on shared rooftop sites. She continues researching and writing about William Stone, who created the first full-size facsimile of the Declaration of Independence in 1823.
Bill Olney writes: "Several Betas reunited at Sawgrass Country Club in Ponte Vedra Beach, Fla. Zach Antonio '80 AM, Brent Orrico '71, Brian Palmer, Robert Polatty, Dan Sundt and I reminisced as if the college days were yesterday. The dramatic rise in local food and beverage sales was directly attributed to the Beta bump."
Clifford Renshaw writes: "Robert Alan Matthews and I were married on Jan. 8, at a small ceremony in Rhode Island. After an 18-year engagement, Bob and I thought we would not be rushing into things too fast. We also thought it would be foolish not to take the opportunity to marry while we had it: with the changes in the political climate of our country, we were not certain that the right to marry would always be available to us."
From the May/June 2017 Issue
Douglas F. John joined several classmates for a mini-reunion weekend in Dallas in early November. Included were Dave Chenault, Sean Mitchell, Eric Olson, and Bob Rozelle (and Dale Lee via Skype). Doug writes: "Our wives toured Dallas while we golfed. Wendy and I welcomed our third grandchild in September—the first girl in the John lineage since the late 1800s. Our two grandsons are 3 years old."
Edward Lally was recognized as a Master of the American College of Rheumatology (ACR) at its annual scientific meeting Washington, D.C. last November. This award is conferred on ACR members who have made outstanding contributions to rheumatology through scholarly achievements and/or service to their patients and profession. It is one of the highest honors the College bestows. Dr. Lally is a professor of medicine and long-time director of the Division of Rheumatology at the Alpert School of Medicine at Brown.
Bob Starzak '70, '75 MD writes: "Professor emeritus of physical chemistry at SUNY Binghamton, Michael E. Starzak '63, is not slowing down in retirement. He just finished a book on Essential Quantum Chemistry and is working on Enzymes and Membrane Channels. He is living in Vestal, N.Y. with his wife Anndrea. His daughter Alissa was the general counsel for the U.S. Army as part of the Obama administration and his daughter Jocelyn is general counsel for Technoserve.
Roger E. Wakefield writes: "After many years of commuting from Bedford, New Hampshire, to operate my wife Betsy's family cottage rental business on Frenchman Bay near Bar Harbor, Maine, we moved permanently to nearby Sullivan, Maine, in late 2015. I'm half-time telecommuting to MITRE Corporation after 30 years of service in radar systems analysis."
From the March/April 2017 Issue
John Beatty writes: "After more than forty years of designing new American plays I was delighted this year to work on premieres of plays by two Brown playwrights (and Pulitzer Prize-winners): Sweat by Lynn Nottage '86 and Junk by Ayad Akhtar '93. Both plays coincidentally have scenes in Reading, Pennsylvania, and not so coincidentally try to address America's historic collisions of commerce and politics. Another milestone for me was the musical revival of Chicago celebrating its 20-year Broadway run."
Curt Bennett writes; "Aloha from Maui! I've been on this rock for 16 years. I haven't had many Brown classmates rendezvous. Where are you guys? Better come soon. Digging holes and carrying rocks is wearing out my body. www.mauiwaterfall.com ."
Janet Fox Elmore writes: "The Olympics were special to us this year as we watched our daughter, Amanda Elmore (Purdue '13), win a gold medal stroking the USA Women's Eight. Tessa Gobbo '13 also was in the winning boat. Our adventure in Rio was fabulous, with none of the problems forecast by the media."
Elizabeth Judson writes: "In retirement I've increased my volunteer activities and continue interviewing high school seniors through the BASC program. We took our nephew on a campus tour recently. I was especially pleased that so many good features of the Brown experience were still the same!"
James Larson is still working in the emergency room of Methodist Hospital of Sacramento, Calif., and loving it. He lives in San Diego but flies to Sacramento to work.
Mark Nunlist '80 MD writes that he is building a boat, and his wife, Cathryn J. Cummings Nunlist, has come out of retirement to represent local school districts part-time and to teach a class at Vermont Law School.
John J. Salinger has served the past six years on the executive leadership council at Thunderbird, the School of Global Management, in Glendale, Ariz.
Ben F. Silver is senior systems analyst at Polartec LLC, in Lawrence, Mass. He is a semi-professional musician and a cantorial soloist at Temple Shalom Emeth in Burlington, Mass. He resides in Waltham, Mass., with his wife, Meg, and his 12-year-old son, Sam.
From the September/October 2016 Issue
Patricia Hartley Partnow writes that she and Nancy Lehmann Gray, Susan Ingram, Susan Collier Lamont, and Jill Winters Ortman '71 AM gathered for a Memorial Day weekend mini/non-milestone reunion in New York City.
From the July/August 2016 Issue
Dean Alexander writes: "Aside from consulting for clients with developmental disabilities, retirement has allowed me to focus on writing musical theatre. I recently took some time off to pen I've Got the GOP Ted Cruz Blues, now on YouTube. I keep in touch with former roommate Don Sayre."
Jonathan Klein writes: "In 2014, I retired from the Berklee College of Music's film scoring department, where I taught for 25 years. A highlight of my retirement has been a musical reunion with Susan Cameron Bennett '71. Susan recorded the vocal for my song 'Grass-Winged Dragon,' which can be found on iTunes, Spotify, and other music sites. Although she is probably better known as a voiceover artist (including as the original voice of Siri), Susan is an incredible singer. I remember playing in the pit band for Carousel with Jeff Rosenblatt '69, marveling as she sang and acted the role of Carrie. We quickly decided we had to form a band with her."
Bob Schwartz was selected from among 500 correct entries to play and win the NPR Sunday Puzzle with Will Shortz.
From the May/June 2016 Issue
Joy Javits founded In the Public Eye, for which she coached 50 North Carolina mayors in effective communication. She also founded Door to Door, which brings musicians, poets, and visual artists to patients of North Carolina hospitals.
Suzanne Kalbach retired after 35 years teaching ESL at the Community College of Philadelphia. She writes: "Like many retirees, I feel as busy as ever, but now my activities are of my own choosing. My husband has been retired for years, so now we can take trips—one of my passions—in the off-seasons." Their son, Alex Garcia, lives and works in New York City.
Thomas R. McMillan retired as senior pastor of the West Parish Church in Andover, Mass., in May 2014. He writes: "I'm now enjoying retirement in Worcester and traveling as much as possible."
Sarah J. Sager writes that her daughter, Rabbi Jennifer Gertman, married Michael Hartman on Apr. 3.
From the March/April 2016 Issue
Jean Bessette Bedard is the Timothy B. Harbert Professor of Accountancy at Bentley Univ. and an extramural fellow at Maastricht Univ. in the Netherlands. She also received the 2014 Distinguished Accounting Alumna award from the Univ. of Wisconsin Madison. She writes: "Mick Bedard has now retired from medical practice—huzzah! Our grandchildren, Jack and Vivian, are in Switzerland."
Beverly Hodgson continues to work as an arbitrator and mediator in Connecticut, New York, Rhode Island, and Massachusetts. She writes: "I enjoy travels with my husband, John Leventhal '69. I often see Laura Hersh Salganik and Joan Bischoff Coles. Both sons are now married and are part of the Brown computer science diaspora to the West Coast." (See Daniel Leventhal '07.)
James Larson writes he still works in the emergency room, now at the Methodist Hospital of Sacramento, Calif., but remains a longtime San Diego resident in Pacific Beach.
Glenn Morse completed his 33rd consecutive Register's Annual Great Bicycle Ride Across Iowa in July. He writes: "I rode one day in a new Brown cycling jersey I picked up at the bookstore at our 45th reunion."
Glenn S. Orton was awarded the NASA Medal for Exceptional Scientific Achievement for deriving a standard model for the structure and composition of the atmosphere of Uranus. He continues to work on the Cassini mission and is in charge of coordinating Earth-based observations that will support the Juno mission, which arrives on Jupiter this July, and was awarded time on NASA's Stratospheric Observatory for Infrared Astronomy to understand the composition and structure of the atmospheres of Uranus and Neptune. He is a member of the team obtaining annual images of the outer planets for the Hubble Space Telescope.
David Schreiner got together with Kappa Sigma/Toad Hall brothers Don Baillie, Bruce Brewer '71, James McGrath '71, Bob Warren '71, and Charlie Watt '71 at the Pinehurst, N.C., home of Jack Valdes '71.
Robert W. Shippee's book, Pleasure and Profit: 100 Lessons for Building and Selling a Collection of Rare Coins, was named the best investment book of 2015 by the Numismatic Literary Guild.
Bruce G. Weniger retired from the Centers for Disease Control and Prevention in Atlanta, Georgia, after a 30-year career as a uniformed U.S. Public Health Service medical officer. He is now an international professor at the Research Institute for Health Sciences of Chiang Mai Univ., Thailand, where he spends six months of the year, alternating with Atlanta in two-month rotations.
Wade Wilks writes: "I have recently joined my son Adam at Keller Williams to provide personalized services to clients interested in buying, selling, or investing in real estate. If you are thinking about that next step or know someone who might be, I welcome hearing from you. I had spent the last 30 years of my career involved in charitable gift work, personal financial and estate planning, and corporate and commercial banking."
From the January/February 2016 Issue
Renée Rose Shield '84 PhD (see Lily Shield '09).
From the November/December 2015 Issue
Robert Schwartz writes: "Gilbane Development acquired a block along Thayer Street and built multiunit private housing on it. One of the common spaces was dedicated to hockey teammate Tom Cookman '72, who was killed by a drunk driver. Many hockey alumni were present during Commencement weekend, including teammates Curt Bennett, Dave Broadway, Billy Gilbane, Bryan Hansen, Donny McGinnis, Richie McLaughlin, and me."
From the September/October 2015 Issue
Bernard Mendillo '73 AM, published his first novel, Electra 225. He describes it as "a funny and heartwarming story about a man who inherits his father's classic Buick and convinces his troubled family to take a summer trip to the Pacific Ocean for lunch."

Donald Sayre and Nancy Wurzel (Penn '74) celebrated their 10th wedding anniversary on July 24.
From the May/June 2015 Issue
Paul Farrell looks forward to the 45th reunion. He is founding partner of Farrell Menard Law and has been selected for the sixth year by his peers for the "Best Lawyers in America 2015."

Robert Shippee published his first book, Pleasure and Profit: 100 Lessons for Building and Selling a Collection of Rare Coins.
From the March/April 2015 Issue
Class secretary Jack Renshaw reports: "Our 45th reunion over Memorial Day weekend, May 22–24, is almost here! The reunion committee has been hard at work planning events, which will start on Friday afternoon with an informal reception at our class headquarters in the newly renovated Keeney Quad (we knew it as the West Quad), followed by our class dinner and then Campus Dance. On Saturday we will have a class forum following lunch at the newly renovated Andrews Commons (we knew it as the Andrews Dining Room). This will be followed on Saturday evening with a clambake, one of the most popular events at our last reunion. It's important to note that registration for the reunion is paperless, so make sure to check your contact information at alumni.brown.edu so you don't miss out!"

Beverly Hodgson and Laura Hersh Salganik (see Adam Leventhal '01).
From the January/February 2015 Issue
Class secretary Jack Renshaw reports: "We are rapidly approaching our 45th reunion, scheduled for the weekend of May 22–24, 2015. Save the dates. By the time you are reading this, planning by the class reunion committee and the alumni office will be well under way. Events are sure to include Campus Dance on Friday night, alumni forums on Saturday, and a class dinner, as well as other opportunities to socialize with classmates. The weekend festivities will culminate with the Commencement procession on Sunday. Since rooms in Providence sell out quickly, be sure to book your accommodations ASAP. A group of rooms on campus will be available and will be located near our yet-to-be identified class headquarters. Keep track of the reunion plans as they develop on our class website at http://alumni.brown.edu/classes/1970 , and visit our Facebook page, Brown University Class of 1970. I am looking forward to seeing everybody in May."
Robert Bailey teaches acting and directing for the School of Dramatic Arts at USC, where he has directed 12 undergraduate productions since 2007. His short film Last Call, starring Jude Ciccolella '69, won three awards at the Breckenridge Film Festival in 2005 and traveled to festivals in Arizona, France, and New York City. He writes: "My wife, Cori, and I have a daughter, Juliette, who will be 10 in February; she is already acting in theater and commercials."
From the November/December 2014 Issue
David E. Schreiner is a partner in the Cleveland office of Fisher & Phillips LLP and has been selected by his peers for The Best Lawyers in America 2015. He specializes in labor and employment law.
From the September/October 2014 Issue
Larry Tummino retired from the Mass. Department of Developmental Services this summer, after 43 years of service. He began his career in a direct-care role in one of the first group homes in the commonwealth, then served in management positions, including deputy commissioner for the last eight years. He recently received the Gunnar Dybwad Award for his commitment to supporting individuals with intellectual disability. He looks forward to joining his wife, Tricia, a retired Unitarian Universalist minister, in spending more time with their 2-year-old grandson, Enzo.
From the July/August 2014 Issue
Don "Beetle" Baillie writes: "Toad Hall/Kappa Sig brothers Don "Beetle" Baillie, James "Stretch" McGrath '71, Dave "Duck" Schreiner, Jack "Nuts" Valdes '71, and Charlie "CW" Watt '71 got together in Sarasota, Florida, in April for a weekend of golf, dining, a lot of laughter, and many stories from our days in Providence over 40 years ago. It was so much fun that future events are in the planning stages. We would like to hear from any other brothers from classes of that era who are interested in reconnecting."

Doug John has been practicing energy law for 40 years. He founded his Washington, D.C., firm, John & Hengerer, 28 years ago. He and his wife, Wendy (Smith '70), have been married for 43 years and have two sons—Dave, 34, a U.S. Air Force officer; and Steve, 31, a self-employed novelist/writer—and two grandsons.
From the May/June 2014 Issue
Cathryn Cummings Nunlist and Mark Nunlist both retired on Dec. 31 and headed to Tasmania and New Zealand for a couple of months to play and to think about their new future.
From the March/April 2014 Issue
Joy Javits writes: "Classmates, one of the creative minds of our class died and there was a short mention of that in BAM. I think many of you will remember Shy Sen, who acted in and directed many shows at Brown, and was a beautiful, exciting person to know, with her elegant British accent and ability to engage everyone in most interesting conversation. Please send all thoughts, pictures, and stories so we can put together more about this special woman whom we will miss."
Glenn S. Orton is continuing an active professional life as an observational astronomer, with time granted on several large ground-based telescopes and a recent acceptance of a proposal for observing time on NASA's Stratospheric Observatory for Infrared Astronomy (SOFIA). Glenn writes: "Data are being analyzed from the now inactive experiments on Spitzer and Herschel space telescopes, as well as the Composite Infrared Spectrometer on the Cassini mission orbiting Saturn. I hosted five summer interns this year, bringing my lifetime total to 115. Outside astronomy, I still serve as the chief driving instructor for the San Gabriel Valley Region of the Porsche Club of America, and I am currently at the top of the leader board for the club's time trial series in 'Zone 8' for my car class, and similarly for the Porsche Owners Club's 'Performance Driving Series.' The car doing the work is still the one I drive to work!"
James N. Plotkin writes: "After our first grandson came into our world four years ago, life was sweetened beyond imagination. We now are so grateful to have another grandson, age 2, and a granddaughter, age 8 months, and one more on the way. Every day is an adventure. My wife, Gail, and son, Michael, still work with me in our family real estate business."
Robert Sedey retired after 29 years as an airline pilot with Continental/United Airlines. Robert writes: "My wife, Lynne Steffens Sedey '71, and I began our retirement with a 500-mile walk on the Camino Frances from St. Jean Pied-de-Port in France to Santiago de Compostela in Spain. Now on to other adventures."
Glen Vida moved his office to Westfield, N.J., and continues to concentrate on environmental and business litigation.
From the January/February 2014 Issue
Dean Alexander writes: "My daughter, Brenna, graduated from UC Berkeley in December. My son, Evan, is a sophomore at Cal State Fullerton. My original musical, A Christmas Debt—A Christmas Carol Epilogue, will be back on stage in December. Other musicals are in the works as retirement from my daytime job approaches."
Alfred Basile writes: "Eight years after leaving classroom teaching, I am now a full-time poet, songwriter, performer, and record company owner. I was nominated in 2013 for the third time by the Blues Music Foundation as 'Best Horn Player,' and my career poetry retrospective, A Lit House: 100 Poems 1975–2011, was published in 2012."
Jane Blackwell Bloomfield completed her 10th year as vice president and managing director for Grenzebach Glier and Associates, providing fund-raising counsel to a wide variety of clients. She writes: "This is a satisfying capstone to my career after leading the advancement programs at Harvard Business School, Smith College, and the Boston Symphony Orchestra. My husband, Richard, died in 2011, but my two sons and three granddaughters bring great joy."
Ronald Germain '70 ScM was elected to the Institute of Medicine, one of the highest honors, the National Institutes of Health announced in October. He is an NIH Distinguished Investigator and chief of laboratory of systems biology and the lymphocyte biology section at its National Institute of Allergy and Infectious Diseases.
Georgiana White Johnson and Roy Johnson '69, '75 ScM continue to enjoy retirement, traveling, volunteering, and spending time with Elizabeth Johnson '02, Sarah Johnson '98, and their two grandchildren. They took a short trip to Washington, D.C., and saw Nancy Garrison and Barbara Marzetta. Georgiana writes: "I'm looking forward to celebrating Roy's 45th reunion this year and ours the following year."
James M. Larson writes that he continues to enjoy the practice of emergency medicine, in both San Diego and Sacramento. He is staying active—running, mountain biking, and being a gym rat.
From the November/December 2013 Issue
George C. Ellis opened a small company, MD2, which offers concierge medicine in eight cities. MD2 is unique in that each physician cares for approximately 50 families. The New York City office opened in February.
Carole Collins retired in September after 42 years as a social worker at Rhode Island Hospital. She writes: "It was a delightful retirement party for myself and two other honorees at the Faculty Club, bringing together Brown and R.I. Hospital. Thanks to all for the memories."
John Salinger has retired and moved to Scottsdale, Ariz., after 12 years at Chase Manhattan Bank and 28 years as the head of trade & political risk at AIG. He writes: "I am finding that it's pretty easy to get used to a two-mile commute to the golf course rather than 1.5 hours into Manhattan."
From the May/June 2013 Issue
Danida Friedman Baker writes: "Following a career as a psychologist with the New York State Department of Corrections, I have become an organic farmer on the St. Lawrence River's Wellesley Island in northern New York State. After completing seven years of growing vegetables and meats for retail sales, this spring's project is designing and planting an edible forest garden."
William Duncan writes: "Since visiting Iran last November, I have now been to 43 different countries. I was invited to Tehran to be the keynote speaker at the Eighth Annual International Project Management Conference sponsored by Iran's National Project Management Assoc. My topic was 'Five Project Management Challenges for Tomorrow That We Need to Solve Today.' My hosts were gracious enough to give me guided tours of both Tehran and Isfahan."
Jean Howard was appointed vice chair of the Pembroke Associates Council.
Susan McCorkendale Super writes: "My husband and I live in Arlington, Virginia. We are both retired from the U.S. Forest Service. Our son, James, received his BS from Stanford and is now working on a PhD in geochemistry at Yale."
Geraldine Lemoi Williams writes: "Donald Williams and I are both retired and enjoy spending more time at our vacation home on the Outer Banks with our grandchildren. Our son, Scott Williams '96, has a daughter, Zoe, 5, and a son, Bodie, nearly 3. Our daughter, Kristin Williams Fiori '97, has a son, Matteo, 5, and a daughter, Salena, 10 months. All are currently living in New York City. It's great having more time for our hobbies. Don has finished a number of woodworking projects, and I have been creating jewelry and pottery in addition to tackling gardening and volunteer projects."
From the March/April 2013 Issue
Richard Auerbach writes: "I have retired from the practice of law in New York City and would welcome hearing from old friends from Brown."
Bob Kerrigan (See Engagements & Weddings, Jonathan Petty '94).
Michael Leach (see Engagements & Weddings, Sheryl Shapiro '03).
William Olney writes: "I have retired from the practice of cardiology and am living at Sawgrass Country Club, a beautiful golf/tennis/beachfront community in Ponte Vedra Beach, Fla."
Glenn Orton writes: "I continue to observe outer planet atmospheres, both from the ground and from the Cassini spacecraft, NASA's SOFIA airborne telescope. I'm actively planning the 2016 arrival of the June spacecraft at Jupiter. In my spare time I continue to drive a sports car on the track and serve as the chief (high performance) driving instructor for the San Gabriel Valley region of the Porsche Club of America. I also made second place standing for my car class in the (track dedicated) Porsche Owner's Club. I'm slowly recovering (financially) from an incident in which the car set itself on fire during a track event—a hard way to discover a design flaw."
Frank Sacheli, Upper School arts faculty member and longtime hockey coach at Nichols School in Buffalo, was inducted to the Greater Buffalo Sports Hall of Fame Class of 2012. He was recognized for playing hockey and coaching several sports there.
Richard Shapiro (see Engagements & Weddings, Sheryl Shapiro '03).
Billy Siegenfeld continues as artistic director, principal choreographer, vocal arranger, and ensemble performing member of Jump Rhythm Jazz Project in Chicago. He also serves on the full-time theater and dance faculties at Northwestern Univ., where he is a Charles Deering McCormick Professor of Teaching Excellence, a fellow at the Women's Resident College, and a guest lecturer at the School of Engineering, where he teaches partnered swing dancing as a source of collaborative decision making. He was the recipient of the Cliff Dwellers Art Foundation's Choreographer of the Year award for three new pieces he premiered during Jump Rhythm's 2011 fall season. Jump Rhythm Technique continues to gain traction in dance, theater, and music workshops around the world. His most recent article, "Performing Energy: American Rhythm Dancing and 'The Great Articulation of the Inarticulate,'" will appear in the forthcoming anthology Roots and Branches of Jazz Dance. This year, Jump Rhythm will become a proud partner of Chicago's Grace House, a rehabilitation center for post-incarcerated women.
From the January/February 2013 Issue
Peter Allen (See Engagements & Weddings, Shannon O'Hern '06).
Richard Grose writes: "I have recently retired from my cardiology practice and my position as a clinical professor of medicine at the College of Physicians and Surgeons at Columbia. My wife, Judy, also retired, and we moved to the Upper West Side of Manhattan to enjoy many of the things New York City has to offer. We are fortunate to have both of our children, Jacob and Jessica E. Grose '04, and their spouses living in the area. Jessica has recently published a novel, Sad Desk Salad."
Mark Harris writes: "My son, Bart Johnsen-Harris '12, is doing graduate work at the Arava Institute in Israel. Daughter Ella is in the first grade at the Wheeler School in Providence."
Sarah Sager (See Engagements & Weddings, Lillian Marshall '03).
Mark Trueblood was one of 36 people laid off in April after serving nearly 22 years at the National Observatory, thanks to cuts in the National Science Foundation budget. He was hired in July by the Univ. of Arizona's Lunar and Planetary Laboratory to work on the OSIRIS-REx project. This NASA mission will be launched in 2016 and will study the near-Earth asteroid 1999 RQ36 and will return a sample to Earth in 2023 for further study. Mark continues his own research on increasing the accuracy of impact probabilities of other near-Earth asteroids, using the Kitt Peak National Observatory telescope. He plans to publish a paper soon on a new asteroid position data reduction tool built by a student he mentored under the Research Experiences for Undergraduates program.
From the November/December 2012 Issue
Barbara Revkin (see Amelia Stern Revkin '53).
Patricia Truman is a proud grandma (or Mimi) to Wyatt Elkin, 4, of Boise, Idaho, and Hunter and Tyler Olowinski, 2 months, of Belmont, Mass. She's going on seven years as associate editor at Healthwise in Boise, where she writes that she shares an incomparable work culture with Anna Alton '06, Dave Foster '90, and Adam Husney '86.
From the September/October 2012 Issue
Bernard Mendillo '73 AM published Nuns! A Memoir, a humorous and nostalgic memoir about going to Catholic grammar school in Providence in the 1950s and '60s. The book is available on Amazon.
Glenn Orton writes that he is continuing to explore the outer solar system via spacecraft and ground-based telescopes, but in the meantime is enjoying a new hobby, high-performance driving. He received the 2011 Driver of the Year award from the San Gabriel Valley Region of the Porsche Club of America. He consented to be their chief driving instructor and is taking his 2007 Porsche Cayman to events sponsored by the Porsche Owners Club, where he also serves as an instructor.
From the May/June 2012 Issue
Jeffrey Emrich writes that his new business, Bright Star Healthcare, is thriving and lowering unemployment as well. Providing private-duty home care to seniors and others, Bright Star has more than 100 caregivers on the roster and more than 50 RNs and LPNs. Jeff's plan for 2012 envisions a further 50 percent expansion.
From the March/April 2012 Issue
Georgiana White Johnson writes: "Roy Johnson '69 and I are enjoying our retirement traveling; restoring an old Vermont farmhouse; and sharing our time with daughter Beth Johnson '02, in the Boston area; and with daughter Sarah Johnson '98, her husband, and our grandson, Henry, in Los Angeles. We send our best to friends and classmates."
Steve Morse was a staff music critic at The Boston Globe for 30 years before a buyout five years ago. He still freelances for them occasionally, but his main project now is writing an online course in rock history for Berklee College of Music. His autistic son, Nicholas, has become a well-respected abstract painter.
Glenn Orton writes: "I recently enjoyed watching the successful launch of the Juno spacecraft to Jupiter; now I get to hang on for five more years until its arrival to do sensing of the deep atmosphere and interior. I've also begun a new adventure, an avocation for which I'd had no previous inclination that caught me by surprise in my old age: I'm driving my 2007 Porsche Cayman on the track in events sponsored by the Porsche Club of America and the Porsche Owners Club. I can't begin to articulate how much fun I'm having (I've also earned instructor credentials)!"
Robert Starzak '75 MD writes: "I am now 32 years at Kaiser Permanente Medical Group as a pediatrician. My wife, Diane, is a pediatric nurse practitioner. One of my twin daughters, Christina, is an associate producer on The Ellen DeGeneres Show, and Amanda is working on her master's in architectural restoration at the Savannah College of Art and Design."
From the January/February 2012 Issue
Rob Davidson writes: "I'm proud to be part of a group of Brown wrestling alumni, current coaches, parents, and student athletes that is working tirelessly to ensure that Brown wrestling will have a second century of success in the competitive arena. Our group includes representatives from seven decades of wrestling history at Brown. Wrestling was a critically positive experience for all of us as undergrads, and our aim is to preserve the same opportunities for many more student athletes to come."
From the July/August 2011 Issue
Bernard Mendillo '73 AM independently published a new book, Football, A Memoir. He writes: "It's a humorous look at my life: playing touch football and being a devoted fan of my beloved New York Giants." He also published Bella in America, "a short memoir about our experience going to China to adopt a little girl." Both books are available on Amazon.
William Duncan writes: "While flying home from Latvia a couple of weeks ago, I finally took the time to count up how many countries I have visited: 43. My first trip to Malaysia will make it 44 in September. My kids think I work for the CIA, but it's just that I've somehow become a recognized expert in project and program management."
Martin Rutishauser (see Meredith Stone '80).
From the May/June 2011 Issue
Christopher Kende '70 AM is still practicing law in New York City with fellow alums David Loh '85 and Caroline Morgan '03.
Glenn Orton writes: "After the excitement of the 40th reunion, I continue to keep busy professionally, in part trying to get all the information I can about one of the most energetic events ever to take place in the atmosphere of Jupiter, and at the same time deriving high-precision models for the thermal output of the atmospheres of Uranus and Neptune. I've also dipped my toe into the waters of high-performance driving with my first try at an autocross event (like an obstacle course for cars) and find myself totally hooked on similar track events in the future."
From the March/April 2011 Issue
Curt Bennett's son Cameron was married on Nov. 4. Curt now resides on Maui, Hawaii, where he has built more than 100 waterfalls and fishponds since 2000. He writes: "I need to build 100 in Rhode Island using quahog shells."
Bernard Mendillo published his second novel, Marvin Piersoll, about a Brown graduate who realizes he has nothing to lose when his second wife leaves him, so he sets off on a journey of discovery.
David Myerson was elected to the Mercer Island School Board in November 2009. He is enjoying the position and writes that "the principles of education reform at Brown in the late 1960s have softened me more than I would have imagined at the time."
Mark Trueblood continues working at the National Optical Astronomy Observatory (the U.S. national observatory) in Tucson, Ariz., where he oversees the development of instruments for large telescopes. The International Astronomical Union named asteroid 15522 Trueblood to honor his work on behalf of the astronomy community—in particular, his hosting telescopes from universities at this private observatory. He uses the Kitt Peak 84-inch telescope to observe near-Earth asteroids to determine whether they will impact the Earth. More information is available at http://www.winer.org.
From the September/October 2010 Issue
James G. Bruen Jr. retired from his position as special litigation counsel in the Civil Division of the U.S. Department of Justice, where he was also a member of the senior executive service.
Jeffrey L. Chase (see Emily Brennan Chase '99).
Terry Newcomb (see Rob Newcomb '02).
Wade Wilks joined Bentley Univ. in April as managing director of gift planning after spending the last four years at Brown as senior associate planned giving director. He writes that he has been involved in higher education fundraising and financial planning work for the last 20 years, following a dozen years in the corporate and commercial banking industry.
Jim Wolpaw (see Jed Wolpaw '02).
From the July/August 2010 Issue
Jonathan D. Cowan is the president of Peak Achievement Training in Goshen, Ky. He writes that he "recently isolated the brainwave patterns associated with happiness, love, gratitude, and satisfaction" and that his "refined method of measuring gamma brainwaves, called Neureka!, also measures a brain system that is used to process new learning and retrieve memories and to encourage further discoveries by activating the brain's pleasure centers." He has incorporated this technology into the Peak Brain Happiness Trainer and two toys, Mind Flex and the Star Wars Force Trainer.
The French government has promoted French film specialist Paul Raymond Michaud '70 AM to the rank of chevalier in the Ordre des Arts et des Lettres for his promotion of French culture around the world. At Brown, Paul was executive editor of the Brown Daily Herald and received simultaneous AB and AM degrees after four years of study in a self-designed program in French civilization that was overseen by professors Camille Bauer, Henry Majewski, Stephen Graubard, and Serge Gaulupeau. Paul is now working on a book of personal memoirs about his "Three B's," three of the men who befriended him when he first arrived in Paris in the 1970s: the photographer Brassaï, filmmaker Robert Bresson, and dramatist Samuel Beckett. Paul collects rare books and now lives in Marly-le-Roi, outside Paris.
Robert Simpson is the founder and director of the internationally acclaimed Houston Chamber Choir, which he says is having a phenomenal season playing to sell-out audiences at Houston's Co-Cathedral of the Sacred Heart. He founded the choir in 1995 with the goal of increasing awareness and appreciation of choral music. Now the group of 28 professional singers is hailed as one of the country's leading choirs.
From the May/June 2010 Issue
Laurence S. Costin '76 ScM, '78 PhD has retired after 32 years at Sandia National Laboratories in Albuquerque, N. Mex.
Mark Trueblood is employed at the National Astronomical Observatory as a project manager working on various instrument projects, including a new spectrograph for the telescope on Kitt Peak near Tucson and a new infrared spectrograph.
From the March/April 2010 Issue
Rick Schwertfeger '72 MAT retired from the Austin, Texas, health department on Dec. 31, after 20 years. In January he joined the Texas Department of State Health Services in Austin as manager of the adult health and chronic disease branch.
Sheila Thomas (see Rachel Gershenson '02).
From the January/February 2010 Issue
Monica Schaefer Devens writes that she and Bruce Devens '68 returned to Calif. in 2006. She finished her law degree in 2007 and is now working for a nonprofit as an immigration attorney. Bruce and a group of coworkers recently spun off a new company. He is now vice president for biology and pharmacology at Perseid Therapeutics. Their children are grown and one is married.
Amy Johnsen-Harris's son Bart Johnsen-Harris '12 has been accepted by the Bear Necessities. He is also a member of the wind symphony and the Ultimate Frisbee team and works at the Brown Bookstore. He is the son of Mark A. Harris.
Eric Lund has switched to full-time administrative work after teaching for 25 years in the religion department at St. Olaf College in Northfield, Minn. Since 2005 he has been director of international and off-campus studies at the college. He has led study-abroad programs for St. Olaf 21 times, in Germany, Italy, Greece, Turkey, Israel, and South Africa, and he has traveled frequently to check up on 100 authorized study-abroad options.
Mary Ann Crookston Nusbaum writes: "Psychiatry, psychology, and religion coexist peacefully in our home in the countryside of Indiana. We are essential shepherds to 12 children and many grandchildren, whom we visit during periods of retirement." She and her husband sailed to Fiji and flew back. They have cowritten a novel, The Last Reunion, which is available online.
Joy Javits Stewart writes: "The cele-bration honoring the retirement of Professor of Theatre Arts & Performance Studies John Emigh was as wild and wonderful as the '60s and '70s were and as warm and wooly as theatre always is. The entertainment was grand. Professor Emeritus of Theatre Arts James O. Barnhill is as brilliant as ever, and John's sax wailed. Check out two businesses I was inspired to create from my theatre arts major: www.inthepubliceye.net and www.doortodoornc.com."
Catherine Wagar writes that in January 2009 she was ordained a vocational (permanent) deacon in the Episcopal Church, Diocese of Los Angeles. She serves as a parish deacon at St. Michael and All Angels in Studio City, Calif. On Sept. 30, she concluded a six-month position as interim executive director of Interfaith Refugee and Immigration Services (IRIS), a refugee-resettlement program of the Episcopal Diocese of L.A. Each year IRIS resettles about 1,300 Armenians who come to the U.S. from Iran on family-reunification visas. Caroline writes: "At the time of life when I thought I would retire, I'm busier than ever and loving it!"
From the November/December 2009 Issue
Bernard Mendillo writes that he; his wife, Robin; and their 10-year-old son, Ben, traveled to China to adopt a baby girl: "After 16 very long, very hot, very stressful days, we successfully returned on August 1 with little Bella Dora Mendillo. She is 29 months old and is doing great. Upon our return home, we were greeted by our daughter Hollie '03 and by our son Christopher '05 and his wife, Lumina Sato '05. You can read about our adventure at BellaMendillo.blogspot.com."
From the July/August 2009 Issue
Richard McLaughlin Jr. writes that Bill Gilbane hosted a cookout for Brown hockey players from the class of 1970 in Aug. 2008. Attending were Curt Bennett, David Broadway, Michael Edwards, Bryan Hansen, Ted Lally, Don McGinnis, Richard McLaughlin, Keith Powers, Frank Sacheli, Robert Schwartz, George Spellmire, John Vukelich; John Norwell '67, Gerard Boyle '67; Thomas Coakley '68, Thomas Echeverria '68, Robert Rockwood '68; Mark Burns '69, Bob Walsh '69; Bob Gilbane '71, Milton Conrad Schmidt '71; Bill Coakley '72, Mark Donahue '72, Dick Ferriter '72, Lou Reycroft '72, Bill Roland '72; and Jack Merrill '73. Cooking the burgers were players Matt Palmer '09 and Scott VanderLinden '10. Dennis Macks '67 was unable to attend, but did manage to speak to those present by phone.
Allen Sussman (see Rhana Ishimoto '00).
From the May/June 2009 Issue
Ross Mc Elwee's recent film, In Paraguay, premiered at the Venice Film Festival in Sept. 2008. He continues to teach a course in documentary filmmaking at Harvard.
Bernard Mendillo '73 AM published his first novel, Dancing Naked with the Devil. He has had 18 plays produced.
Kenneth Miller (see Robert Sanchez '58).
Michael Toothman became a grandfather for the second time last Aug. He recently concluded a term as chair of the International Association of Consulting Actuaries and continues as a member of the Actuarial Board for Counseling and Discipline. His nonvolunteer time is focused as an expert witness and with taking on other litigation-support assignments. He also serves as a trustee of a foster-care facility in Ohio and as a member of the Board of Governors of Opportunity International, a microfinance organization.
From the January/February 2009 Issue
William Gilbane Jr. (see Milana Rossi '01).
From the November/December 2008 Issue
Kenneth Miller (see Tracy Miller Gamsby '02).
From the September/October 2008 Issue
Cynthia White Hesel writes: "My son Todd, 29, graduated from the Univ. of Maryland Law School in May. My other son, Scott, 25, started journalism school at Temple Univ. in Philadelphia this year."
Cappy Cummings Nunlist (see Jean Bruce Cummings '40).
Mark Nunlist '80 MD (see Jean Bruce Cummings '40).
Richard H. Trainor is in his fourth year as principal of King's College London and is serving as president of Universities UK, a group that represents the heads of all the UK's universities. He writes: "These two roles mean much overseas travel, which I enjoy."
From the May/June 2008 Issue
Class President Elaine Berlinsky Fain reports: "Thanks to all our classmates who have responded to the 'News and Dues' mailing this past fall and also to those who additionally contributed to our class scholarship fund. Last spring, Susan DiNorscia McMillan, Jack Renshaw, and I had a nice evening meeting with one of our class of '70 scholars for dinner. Last, May I was happy to see classmates Stu Boe '75 MD and Dave Myerson visiting Providence. Our 2010 reunion is right around the corner!
In other news, I have been very enthusiastic about the Classical Alumni Association (classicalalumni.org) in Providence and was recently elected vice president. It's a pleasure to serve on this board with other Brown graduates Clark Sammartino '59 and Peter Lauro '78. Classical has changed a lot since we were there, but its mission and the motivation of its students have not. The kids who are there now deserve, in an era of reduced public funding of education, a shot at the same opportunities Classical gave us. We've found so many graduates of Classical who attended Brown including scores of scholars, writers, physicians, lawyers, and entrepreneurs throughout the United States. Susan Adler Kaplan '58 '65 MAT, Brown Trustee Emerita, taught at Classical for over two decades and is a great resource for tracking down Classical Alumni. Bernard Buonanno Sr. '31 '35 AM and Marie Langlois '64, Brown Trustee Emerita, were honored at the last Classical Distinguished Alumni Dinner. In April, Vernon Alden '45, Brown Trustee Emeritus, was honored at the 2008 Classical Distinguished Alumni Dinner at the Providence Marriott."
Georgiana White Johnson writes: "Roy '69 has just accepted a job in London. Hope to join the Brown Club there and stay involved. I'm retiring from the Meadowbrook School after 31 years of teaching."
Suzanne Kalbach writes: "During my sabbatical for fall 2007, I traveled to India for the first time for a month, along with my husband, who is Indian. It was the most different place from the U.S. that I've ever been to!"
Jack Rose is assisting with a St. Paul, Minn., community theater production of Havel's The Memorandum in which Meg Moynihan '88 has a leading role.
Billy Siegenfeld received a 2006-2007 Emmy Award in the category of outstanding achievement for individual excellence on camera/performer for his work in the multiple-Emmy-Award-winning documentary Jump Rhythm Jazz Project: Getting There. He is also the founder, artistic director, principal choreographer, and ensemble performing member of Jump Rhythm Jazz Project, a company of dancers that has been celebrating jazz performance since 1990. For more information visit www.jrjp.org.
From the March/April 2008 Issue
Donald S. Baillie is doing well golfing, flying, and traveling. He writes: "Still like the practice of law and will probably never fully retire."
Curt Bennett is the owner of Hawaiian Waterfalls in Maui (MauiWaterfall.com). He was married in August 2007. He encourages classmates to look him up when traveling to Hawaii.
Malcolm N. Carmichael retired from his private law practice on Jan. 1 to write a novel and serve as a temporary judge of probate for Montgomery County, Ala.
Beverly Hodgson served as interim executive director of Connecticut's Office of State Ethics, the watchdog for state employees and lobbyists, before returning to working as an arbitrator and mediator in civil disputes in New England and New York. She was also named one of the best lawyers in the field of alternate dispute resolution.
Janice Kruger writes: "It's time for another class of 1970 get-together. If you're in the D.C. area let me know if you would like to come to another interim reunion."
Roger Mark'76 PhD (see Yvonne Mark '92).
Bernard Mendillo '73 AM writes: "In April 2006 my daughter, Hollie '03, directed my play A House That God Hates at the Women's Ensemble Theatre in Los Angeles, where she is pursuing a career in acting and directing. It was our first-ever collaboration and was great fun! Meanwhile, my son, Christopher '05, is pursuing a PhD in astrophysics at Boston University".
Glenn Orton writes: "Besides my eight-inch Celestron telescope at home, I've found myself looking at planets from some of the biggest telescopes in the world, as well as remotely over the internet. Some of this was to study the upheaval in Jupiter's weather, and discover a major warming in Neptune's South Pole. You can google Neptune South Pole for a number of news hits."
Robert W. Shippee retired last May after 36 years of commuting and working at two big banks. He now works part-time from the comfort of his home for a small European investment bank and spends more time editing and writing about numismatic topics.
Steve Wilbur manages a government program that distributes commodities to help contain avian influenza and other global health emergencies.
From the January / February 2008 Issue
Susan Collier Lamont writes: "In 2006, I opened my own landscape design business, Lamontscapes (www.lamontscapes.com). A garden I designed while working as in-house designer for a contractor was featured on the cover of the Sept. 2007 Sunset magazine. The issue included a six-page article about the garden. I also officiated at the wedding of my older daughter, Ellen, in July (hooray for one-day licenses). I volunteer as president of the board of directors of the Peace & Justice Center of Sonoma County (California).
Richard G. Murphy, is partner-in-charge of the Washington, D.C., office of Sutherland Asbill & Brennan LLP. A member of the Litigation Practice Group in Washington, he has represented organizations in the banking, factoring, telecommunications, and nuclear energy industries both in court and in various forms of alternative dispute resolution. As the senior litigator in the firm's business restructuring and bankruptcy group, his emphasis is on disputes involving creditors' rights and bankruptcy-related issues.
Brian Palmer (see Gretchen Staubly Harwood '01).
From the September / October 2007 Issue
Rob Carlson writes that he and David Buskin '65 continue to explore the fine line between never giving up and beating a dead horse with the release of their third album of comedy and songs, Assisted Living. They have been working together as Modern Man since 1999; their previous albums include Modern Immaturity and The Wide Album: Live at the Bottom Line. In 2002 they won Back Stage magazine's semi-coveted Bistro Award for Best Musical Comedy. The group recently performed at Lincoln Center's outdoor summer concert series. For more information see www.modernman3.com.
Kenneth R. Miller (see Ruth Webb Thayer '43).
Robert W. Polatty writes that 2007 marks the 65th anniversary of his family's law firm and the 30th anniversary of his service on the board of directors of United Community Banks, which is now the third largest bank-holding company based in Georgia.
From the July / August 2007 Issue
Larry Gordon writes: "The Greater Boston Interfaith Org., the affiliate of the Industrial Areas Foundation (IAF) in Mass., has been instrumental in negotiating a nationally renowned health-care reform measure with the state. The goal: health care insurance for the currently uninsured (approximately 400,000) in the state. I have been with the IAF since 1991, in both Calif. and Mass."
Christopher B. Kende, an attorney with Cozen O'Connor's New York City office, spoke at the international Union Internationale des Avocats' winter seminar.
Barry M. Nathan reports that in March forty-four former Brown wrestlers, fans, and family members held a reunion at the NCAA championships, in Auburn Hills, Mich., where Shawn Kitchner '07 and Levon Mock '08 were competing. Barry writes: "We sat in a block of excellent seats and enjoyed one another's company, remembering past glories and indignities, and sharing across generations." Among those attending were: Bob Christin '69, Steve Gluckman '67, Rich Whipple '67, John Thelin '69, Rob Davidson, Serge Brunner '71, Steve Batty '71, Dave Beemer '71, Geoff Strauss '71, Louis Schepp '71, '74 ScM, Mike Perna '72, Kirk Salvo '89, Joe Mocco '93, Pat Tocci '93, Sepp Dobler '93, John Allman '94, Rei Tanaka '95, Jason Mercado '03, Shawn Cully '06; and Mark Savino '08. In mid-Feb., a smaller group met in Providence for the annual Family and Alumni Wrestling Weekend, where Rob Davidson and Ron Delo '71 spoke at a celebration/dedication in memory of Don Green '71, who perished in the 9/11 attacks. Don's former teammates organized the Don Green Fund and raised money to buy new mats for the wrestling room and refurbish the coaching staff's offices; a permanent plaque is being placed in the Pizzatola Center lobby to honor and remember Don. Barry writes: "All of you who are former wrestlers, fans, and supporters, please consider making regular donations to the Brown Sports Foundation for the wrestling team. The competition in the Ivy League is only getting stronger, as it is in the entire East, and Brown wrestling needs everyone's support. Interested in joining us? E-mail Barry Nathan at bmnathan at umich.edu."
Victor Strauss writes: "My brothers, Gordon '69 and Geoff '71, watched our niece Anne '07 walk through the Van Wickle Gates with the class of '07."
From the May / June 2007 Issue
Mary Ann Crookston Nusbaum and her husband, E. Daniel Nusbaum, are announcing the publication of their suspense novel, The Last Reunion, which they co-authored while living aboard their Irwin 46 ketch in Savu Savu, Fiji. Mary Ann writes, "Sailing to Fiji had long been Daniel's dream and I was willing to do it with him, even though I was scared. The ocean is formidable, but the voyage was fabulous after all." They stayed in Savu Savu for about a year after sailing from Los Angeles via Hawaii, the Marshall Islands, and Tuvalu before moving back to Indiana to enjoy grandchildren and cold winters. Mary Ann had been a psychologist with the Utah State Prison Sex Offender Treatment program, and Dr. Nusbaum is the newly hired chief of mental health for the state department of corrections.
Susan McCorkendale Super writes: "My husband, Greg, and I are enjoying our retirement from the U.S. Forest Service, with more time for family, friends, travel, and volunteer work for the community and public schools. Most recently, I co-chaired the Arlington County school board campaign this fall, and the $33 million bond passed by a wide margin. Our son, James, is a sophomore at Stanford University and captain of the Stanford sprint canoe and kayak team. He was named the top male collegiate paddler at the 2006 National Collegiate Championships for Sprint, Kayak and Canoe at the Olympic Training Center in Chula Vista, California."
From the March / April 2007 Issue
Michael Toothman became a grandfather for the first time in August. He writes: "It's a boy! I am continuing to consult as a property and casualty actuary. I also continue my volunteer efforts within the profession. My key responsibilities now are serving as chair of the International Association of Consulting Actuaries and as the chair of the Actuarial Board for Counseling and Discipline."
From the January / February 2007 Issue
Glenn Morse, Greg Waldron, and Larry Jurrist got together to celebrate their 40th high school reunion in Oceanside, N.Y. Glenn writes: "Not quite as much fun as a Brown reunion, but fun nonetheless. It was probably the first time the three of us were together since our Brown days."
John A. Stankovic '79 PhD has been named one of the 250 most highly cited researchers in his field worldwide by the Institute for Scientific Information. He is now the BP America Professor in the Department of Computer Science at the University of Virginia's School of Engineering and Applied Science. His research covers real-time computing, embedded computing, operating systems, wireless sensor networks, and large-scale distributed computing.
From the September / October 2006 Issue
Roger Mark '76 PhD (see Seamus Mark '02).
Barry Nathan writes: "In late March a group of Brown wrestling alumni attended the NCAA Championships in Oklahoma City. This has become an annual event for the alumni wrestlers to get together to maintain their ties, renew old friendships, and support the current team. We have also been creating new ties with the younger generation of Brown wrestling alumni. The old friendships endure, and the new bonds of former wrestlers just getting to know each other are growing stronger. In attendance were SteveGluck­man '67, Bob Christin '69, Rob Davidson, Pete Gottert, SergeBrunner '71, Jim Mitchem '71, Geoff Strauss '71, Steve Batty '71, Kirk Salvo '89, Sepp Dobler '93, Pat Tocci '93, Joe Mocco '93 (Joe spent almost all of his time with his younger brother, Steve, a four-time All American at Iowa and Oklahoma, who placed second this year), Rei Tanaka '95, and I. This group was also accompanied by numerous friends and family members as well as this past year's Brown senior team member Mike Savino's parents, Joe and Joann. Besides watching hundreds of great matches, including great efforts by Mike Savino '06, we met for meals and a social gathering.
"Earlier, in February, a smaller group also met in Providence for the annual wrestling family and alumni weekend. I want to urge all former wrestlers to contact us through any of the above alumni, including me. We would love to add any and all of you to our growing group. I also want to urge all of you to consider a contribution, large or small, to the Don Greene Fund in memory and honor of our teammate, class of '71, who perished on Flight 93 on Sept. 11, 2001. The monies raised will be used to refurbish and modernize the Brown wrestling room. Contributions can be made by visiting the Brown wrestling Web site, http://brownbears.cstv.com/sports/ m-wrestl/brow-m-wrestl-body. html. Con­trib­­­­utions to the wrestling team's general fund can also be made through the Brown Sports Foundation.
"We all also want to congratulate the team and especially the coaching staff for its fantastic academic accomplishments. Brown's wrestling team has been recognized as having the highest grade point average of any wrestling program in the nation for the second year in a row. We should all be very proud of these students and the coaches who mentor them."
From the March / April 2005 Issue
Susan McCorkendale Super writes: "In June I retired from the U.S. Forest Service where I worked in the Washington, D.C., headquarters, most recently as the acting regulatory officer. I'm enjoying having more time for family and volunteer work in the community and as Booster Club president at Wakefield High School, where our son James is a senior. My husband, Greg, is an economist with the U.S. Forest Service, and we both graduated from Colo. State Univ."
From the November / December 2004 Issue
Dorothea Musgrave Malsbary writes: "I retired from the U.S. Public Health Service in February 2003 and am now pursuing a part-time career in historic preservation. No doubt my interest in architecture was stimulated by taking Art 59 at Brown with Prof. Jordy. I married Richard Malsbary in May, and Pembroke roommates Carol Landau and Marsha Uehara Allgeier attended the wedding."
From the September / October 2004 Issue
Ken Clark writes: "My wife, Maud, and I are happy to report that our twins, Kevin and Celine, graduated from the Univ. of Virginia in May."
Bill Duncan writes that while his address is in Lexington, Mass., he's spent so much of this year on the road (Moscow, Hong Kong, London, Mexico City, Hilton Head, Pittsburgh, Minneapolis, Winnipeg, Beijing, Johannesburg, and Milwaukee) that he's beginning to wonder where he lives. "The cause of my chronic jet lag is a huge surge in interest in my specialty: measuring and improving organizational competence in project management. While I miss my kids when I'm gone, the financial rewards are a pleasant change from the doldrums of the last few years."
Steve Hochstadt '83 PhD published Sources of the Holocaust with Palgrave MacMillan in March.
Seymour W. James Jr. has been named vice president of the New York State Bar Association and represents the 11th judicial district. He is the attorney-in-charge of the Queens County Office of the Criminal Defense Division of the Legal Aid Society of New York.
Glenn Orton writes: "I'm getting ready for an onslaught of data on Saturn and Titan from the joint NASA/ESA Cassini mission infrared experiment (CIRS). This was launched when my son was in sixth grade. He's now a high school senior (and headed, alas, to Vassar—not Brown)."
From the July / August 2004 Issue
Martin de Boer is a professor of New Testament at the Free Univ. of Amsterdam. His brother, Cornelis, was the lead architect of the new Brown Hillel building (BAM, March/April), and his sister-in-law, Kathryn de Boer, is former art director of the BAM.
Rick Schwertfeger '72 MAT writes: I was part of the team from Austin/Travis County Health and Human Services Department that applied for and received a "Steps to a Healthier US" grant from the federal Centers for Disease Control and Prevention. I have been promoted to program manager of the project. My wife, Marcia, and our sons Brady, 13, and Casey, 8, continue to love living in the wonderful community of Austin, Texas. We're very active athletically and engage in numerous outdoor activities. Last May I visited Mac Larson and his family at their home in San Diego, Calif."
From the May / June 2004 Issue
Nancy Percesepe Bennett writes: "I was married on Aug. 3, 2002. I'm still a social worker in Central Falls, R.I., schools."
Bob Cabral writes that he has left the corporate world after thirty-two years, mostly in international finance, where he focused on cross-border risk management. "I have already started a historical novel about the 1950s and intend to formally study art. My wife, Lorraine, and I live in Lee, N.H. We have two boys, the older, 33, living in Boston, and the younger, 30, living in Cincinnati."
Germaine Cummings, of Mount Shasta, Calif., writes: "I am in my fifth year as a monk at Shasta Abbey, a member of the Order of Buddhist Contemplatives. I was ordained as a Buddhist priest in the Soto Zen tradition and was given the religious name Hóun Helen. Shasta Abbey's Web site is shastaabbey.org."
Monica Schaefer Devens '70 AM, of St. Louis, writes: "After twenty-some years on the West Coast, we've moved to the Midwest. My years of working on the fringes of academia are over, too, and I am looking forward to attending law school in the fall. I recently had lunch with Sue Waller at the home of a mutual friend."
John Gantz Jr. writes that he joined Argonaut Insurance Co. as president in 2002. He and his wife, Margot, live in White Plains, N.Y. His daughter, Jennifer, was married in September.
William J. Gilbane Jr. (see William J. Gilbane III '99).
Beverly Hodgson writes: "After fifteen years as a Connecticut trial judge, I decided to pursue the greater freedom of a mediation-and-arbitration practice. I write a column on alternative dispute resolution in the state lawyers' newspaper and teach trial practice at Yale Law School. Our second son, Dan Leventhal '07, is at Brown."
Georgie White Johnson, of Sudbury, Mass., writes: "Roy '69 celebrates his 35th reunion this June. Sarah '98 is getting an MBA at UCLA and loving it. Beth '02, after a marvelous year in Chicago with the Healthcorps of Americorps, started a new job this fall with the Leo Burnett advertising firm. We had a lovely evening with Chris Sweck Love when I last visited Chicago."
Betsy Judson, of Brattleboro, Vt., writes: "Since 2001, I've been at Landmark College, a school for students with learning disabilities and ADHD. I work in our outreach department, arranging training sessions for educators who work with students with learning disabilities."
Christopher B. Kende '70 AM was a featured speaker at Mealey's Reinsurance 101 Conference, held at the Boston Ritz-Carlton on Feb. 23–24. Christopher is senior member of Cozen O'Connor and an adjunct professor of maritime law at Brooklyn Law School.
Ernest Nedd writes: "In August, I became deputy director of the Arizona Residential Utility Consumer office, which represents residential utility consumers in rate cases before the state public-utilities commission."
Eric Petersen, of Stamford, Conn., writes: "My book of Thomas Jefferson's writings, organized as a series of inspirational essays, will be published by Random House in June. I continue to serve as a managing partner at Hawkins, Delafield & Wood in New York City, where I have practiced public contract and finance law since 1973."
Jack Renshaw, of Providence, writes: "My daughter, Emily, is finishing her second year at Harvard Law School, where she is very active with the Law Review. My son, Tim, is cooking at the Boarding House on Nantucket. I continue with my architectural practice. Visit us at renshawarchitects.com."
Robert Schwartz writes: "After eighteen and a half years, I sold my house and moved to a smaller one in a quiet neighborhood about a mile away. I'm still working as a bankruptcy lawyer."
Susan McCorkendale Super writes: "My husband, Greg, and I both work for the U.S. Forest Service in Washington, D.C. Our son, James, is a junior in high school and competes nationally in sprint kayaking for the Washington Canoe Club. I'm the Booster Club president at James's school."
From the March / April 2004 Issue
David Cashman writes: "After a year on sabbatical, I have returned to the faculty of the Providence Country Day School for my twenty-sixth year. A collection of my poetry, This Much (Catskill Press), was published in October."
Cheryl Connors Gouse '70 (see Joel Kent '95).
From the January / February 2004 Issue
Frederick Armenti writes: "I moved from Philadelphia to Flint, Mich., nine years ago. I am an attending cardiothoracic surgeon and chairman of the surgery department at McLaren Regional Medical Center. I was recently voted president-elect for the Michigan Society of Thoracic and Cardiovascular Surgery. My wife, Peggy, and I have two daughters: Amanda, 18, and Monica, 14."
R. Jerald Beers is vice president of marketing for Questcor Pharmaceuticals Inc. Jerald will oversee all marketing activities and will play an integral role in developing future products. Jerald previously was vice president of business development and marketing at Aradigm Corp.
Doug John writes that he continues to practice energy law in the Washington, D.C., firm he founded seventeen years ago, John & Hengerer. His wife, Wendy, represents the Forest Service and Agriculture Department. Son Dave graduated from the Air Force Academy in 2001 and is an F15C fighter pilot. Doug's other son, Steve, is a junior film major at Emerson College.
Stephen P. Greene is in Beijing teaching English and finance at the American Education Center.
Jon Purnell has been nominated by President Bush to be ambassador of Uzbekistan. Jon currently serves as minister counselor for political affairs at the U.S. Embassy in Moscow.
Patricia Rothstein has moved to Texas.
From the November / December 2003 Issue
Richard Funk writes: "My composition Regina Coeli, for chorus and organ, was premiered at St. Mary's Church of Broadway, in Providence, on June 14. I can now be said to have, 'made it on Broadway.' "
Cynthia White Hesel writes: "My son Todd, 24, will be competing for the second time in the Hawaii Ironman Triathlon. Scott, 20, just completed his junior year abroad in England. He attends Dickinson College."
Sally Beckett Kemmler writes: "I'm now a museum educator for the Connecticut Historical Society in Hartford, a job I love. My husband, Eric, is still at ESPN; our oldest son attends Northwestern. My sister, Jane Beckett Barabe '68 is in Oak Park, Ill., where she is a consultant to nonprofits. She and her husband, Joe, have three children."
Steve Wilbur writes that he is working in Uganda.
Jim Wolpaw has produced Loaded Gun: Life, and Death, and Dickinson, which will air nationally on PBS on Dec. 16, as part of its Independent Lens series. Jim writes that the film is "a quirky, humorous, irreverent look" at the life and work of Emily Dickinson.
From the March / April 2003 Issue
Class president Elaine Berlinsky Fain reports: "I have been thrilled to receive news and dues from so many classmates this year. My husband, Barry, and I welcome you to stop by when you are in Providence. Daughter Jessica is at Penn and son Evan is a junior in high school. I was recently elected to the executive committee of the Rhode Island Medical Society. Susan Dana Kertzer, Renee Rose Shield '84 Ph.D., and I continue to meet on Thayer Street for lunch. Congratulations to Renee on the recent publication of her book Diamond Stories: Enduring Change on 47th Street.
"Denny Arar '71 A.M. is a senior editor at PC World magazine and living in San Francisco. She writes that her biggest achievement of the past few years was getting a private pilot's license. This past summer she and her husband, Christian Goetz, were to fly their plane to the East Coast and back over a two-week period.
"John Lee Beatty was nominated for his eighth Tony Award, this time for the set design of Morning at Seven, now playing on Broadway.
"Malcolm Carmichael is the father of Emily '02.
"Kathy Nicholson Donnelly writes that the women of Brown-Pembroke continued their ongoing potluck gatherings with a dinner in June at the home of Nancy Garrison. Also in attendance were Janice Kruger, Fran Rothstein, and Alicia Klaffky. Kathy was interviewed for a July 4 piece on the Today show about a major mural conservation project at the National Archives. She is also involved in a multiyear project to conserve and rehouse the U.S. Constitution.
"Janet Fox Elmore writes: 'We enjoyed a quick visit to Providence in August 2001 for the marriage of my son, Andrew, a Ph.D. student in Brown's geology department. The ceremony was on the grounds of the Haffenreffer Museum in Bristol.'
"Roger Emery and his wife, Linda, are empty nesters with a daughter teaching in Portland, Ore., and a married son working for Caliper in Princeton, N.J. Roger owns an engineering and program-management company. He writes: 'It's interesting and challenging work, but I'm looking forward to completing an exit strategy. Our retirement home will be in Bonita Springs, Fla.'
"Nancy Gidwitz is on the board of Billy Siegenfeld's Jump Rhythm Jazz Project, which has received great publicity. Nancy writes: 'Billy completed a great Chicago season. He also choreographed a piece for José Limón's dance company last year.'
"Larry Gordon writes: " 'On July 21, 2001, I married Nancy Pienda-Madrid, who will be teaching theology at St. Mary's College starting in September. My son, Josh, graduated from Tamalpais High School in June.'
"Roger Hicks writes: 'My wife, Linda Rachmer, and I opened an urgent-care clinic in Grass Valley, Calif. We just started our thirtieth year of operation in the shark-infested waters of private medical practice in America. (I was president of the South Scuba River Citizens League, a local watershed protection group, for fifteen years.) My son, Jess, is a senior at Columbia, and my daughter, Mary, graduated from high school last year and was taking a year off before college.
"Tim Hurd's daughter Katherine is a freshman at Skidmore.
"Betsy Judson works in outreach at Landmark College in Putney, Vt., a school devoted to students with hearing disabilities.
"Lawrence Jurrist's son, Oscar Antonio, turned three in February.
"Suzanne Kalbach writes: 'I got married in October 2001 to Asit Bhattacharya, with whom I've worked for more than twenty years. My son and I moved to his house. It's never too late for changes.'
"James M. Larson writes: 'I'm finishing my third year on the board of my medical group, California Emergency Physicians, and I'm still working full-time in the emergency department at a hospital in San Diego. I continue to run and do some mountain biking, and I coach my wife, Marcella Tevan, who is much faster than I ever was.'
"Alan M. Levine '70 A.M. was named director of cancer services for the Lifebridge Health group of hospitals. He is the editor in chief of the Journal of the American Academy of Orthopedic Surgeons. His daughter, Alissa '02, graduated from Brown in May. His son, Dana, also graduated from MIT last year.
"Bernard Mendillo '73 A.M. writes: 'My two older children, Hollie '03 and Christopher '05, are both students at Brown. Ben is only two—so, that's a ways off.'
"Glenn Morse writes: 'I am sad to report that Clayton C. Dovey III passed away in late November 2001 in Johnstown, Pa. He leaves his parents, a sister, and a daughter. Clayt was a member of Phi Kappa Psi at Brown.'
"Cathryn 'Cappy' Cummings Nunlist writes: 'I have accepted a part-time teaching position at the Vermont Law School and still have a full-time law practice, so life is a bit hectic. Fortunately, with Cabot married, Kimberley at UC Berkeley, and Corey at Syracuse, Mark and I have a couple of extra hours a day.'
"Jeanne Ellis Ormrod is living in an out-of-the-way spot in southern New Hampshire.
"Glenn Orton writes: 'After getting my Ph.D. in planetary sciences from Caltech in 1975, I stayed to work at the Jet Propulsion Laboratory. I'm now a senior research scientist at JPL, and I even sport a gray beard, so I suppose I can accurately be called one. Most of the gray I think comes from being a parent of two teenagers: Gregg, 16, and Sarah, 14. I met my wife of twenty-four years, Linda Brown, at JPL, too. I still keep up by e-mail with David Philbrick, Paul Burke '72 A.M., and Ed Allen '71.'
"Kathleen Maher Rasmussen is professor of maternal and child nutrition in the division of nutritional sciences at Cornell. She married Brian Chabot, also a Cornell professor, in September 1999. Her son, Jeffrey P. Rasmussen '02, graduated from Brown in May.
"Valerie Raymond writes: 'I am a psychologist specializing in learning and attention disorders. I'm married with a daughter in the 12th grade, a fat cat, and a struggling vegetable garden.'
"Jack Renshaw's son, Tim, graduated in May from the Univ. of Vermont. His daughter, Emily, recently entered Harvard Law School. Check Jack's Web site at renshawarchitects.com.
"John J. Salinger's son, Joel '06, attends Brown.
"Bill Schauffler and his wife, Vicki, live in Wellesley, Mass. He is director of information technology at Cognex Corp. Their daughter, Alex, is a student at Boston University.
"Richard Shapiro is a tax partner at Ernst & Young in New York City. His daughter, Sheryl '03, is an executive editor of the Brown Daily Herald. Her sister, Elana '06, is also at Brown.
"Lafe Solomon writes that his daughter, Catherine, is a senior at Connecticut College, and his son, Will, is a senior in high school.
"Vic Strauss is selling filtered water in Florida. He writes: 'My brothers, Gordon '69 and Geoff '71, and I bought our grandmother's house in South Carolina.'
"Joy Sutro Truman writes: 'My husband, Dale '68; our son, Dan; and I are proud of James '02.'
"Pat Truman works as a technical writer for Micron Technology Inc. in Boise, Idaho. Her son, Mark H. Olowinski, is at Tufts, and her daughter, Kate K. Olowinski, attends the Univ. of San Francisco. Pat is thrilled to share life with partner Gayle Chapin. Pat writes: 'We are married (Okay, just in Vermont, but, hey, it works for us!) and we continue to ply the rocky roads of Idaho's high desert, catch delicious bass, and marvel at how time slows way down out in the wild country.'
"Geri Lemoi Williams writes that it was an eventful year for her and Don. Their youngest child, Laura, graduated from college in May. Their older daughter, Kristin '97, married Nicholas Fiori '96 in July. Nick's brother, Dan Fiori '01, served as best man. Scott Williams '96 was a groomsman. Kristin is a graduate student in neuroscience at Columbia, while Laura is in a master's program at Indiana University of Pennsylvania. In addition to lots of gardening and wedding planning, Geri has kept busy acting as director of the nonprofit Peace Center in Langhorne, Pa."
Harvey Kantor (see Alexander Kantor '38).
Peter McMenamin writes: "In November I started as the senior director of research for the Pharmaceutical Research and Manufacturers of America. I had previously been the director of health-care-financing policy for the American Medical Association. Both my daughters, Amanda and Mary, attend the Univ. of Maryland, despite my suggestions regarding Brown."
From the November / December 2002 Issue
James G. Bruen Jr. coached the Potomac Valley Vogues girls' basketball team to the final four of the 11-and-under AAU National Championship Tournament, held in June in Kingsport, Tenn.
Stephen Burgard has been named director of Northeastern University's School of Journalism. He was as an editorial-page editor of the Orange County edition of the Los Angeles Times, where he has been an editorial board member since 1990. Burgard was also a part-time journalism professor at California State University at Fullerton. Burgard has won numerous editorial writing awards and is the author of Hallowed Ground: Rediscovering Our Spiritual Roots.
From the September / October 2002 Issue
Susan Gidwitz writes: "Mary Sherman Lycan '68 was featured on the front page of the Arts and Entertainment section of the Raleigh (N.C.) News and Observer. Mary runs Treble Clef Press and directs Women's Voices, a choir of which I am a member. Our concert on May 31 included four works by Gwyneth Walker '68. In February, Gwyneth was honored at a two-day symposium at Meredith College in Raleigh."
Robert Shippee, of Greenwich, Conn., wrote in April that he turns 54 this year. For the rest of the story, visit him at www. rarecoinman.com.
From the July / August 2002 Issue
John and Christine Sweck Love write: "Our son, Stefan, enters Brown this fall as a member of the class of 2006. Our older son, Michael, is starting his third year at Harvard. Chris, who was formerly assistant vice president for alumni relations at Brown, continues as executive director of the University of Chicago Alumni Association. John was recently promoted to vice president for academic affairs at the Latin School of Chicago."
Pat Truman, of Boise, Idaho, writes: "Son Mark is a junior at Tufts; daughter Kate is a freshman at the University of San Francisco. Their dad, Don A. Olowinski '69, has been gone over three years now; one way through the loss has been to read and reread Don's journals, written over a span of twenty years. I'm happy in my tech-writer job at Micron Technology. Did I mention I remarried in August 2000 in Vermont?"
From the May / June 2002 Issue
Christopher Kende '70 A.M. was named president of the Insurance Law Commission of the Union Internationale des Avocats (International Lawyers' Union). He is chair of the reinsurance department in the New York City office of Cozen O'Connor.
From the November / December 2000 Issue
Jonathan S. Berek '73 Sc.M. writes that he was named chair of the College of Applied Anatomy at the UCLA School of Medicine, where he has served on the faculty for two decades. He is also a professor at UCLA and chief of the division of gynecologic oncology. He recently published the third edition of his book Practical Gynecologic Oncology and the twelfth edition of Novak's Gynecology (both Lippincott Williams & Wilkins). His research in gene-dietary interactions and ovarian cancer is funded by the California Cancer Research Fund. He and his wife, Deborah, recently celebrated their 30th wedding anniversary with their children. Their eldest son, Micah (UCLA '98), works at the William Morris Agency and married his classmate, Margaret Ormiston, on Aug. 26. James, 21, was the principal sound engineer and music and ADR director on the recently completed film The Lift. Jessica, 12, won a blue ribbon in her English horseback riding and jumping competition.
Mark and Cappy Cummings Nunlist (see June Purcell Beddoe '40).
From the July / August 2000 Issue
The new academic center at Duke University's Fuqua School of Business has been named in honor of the late Wesley A. Magat, an administrative leader and a member of Fuqua's economics faculty for twenty-five years. Wesley died in March 1999 of a brain tumor.
Paul G. Farrell, of Falmouth, Mass., was elected treasurer of the Massachusetts Bar Foundation. He is a partner in the law offices of Paul G. Farrell and Associates.
James Larson, of San Diego, writes: "I was elected to the nine-member board of California Emergency Physicians in December. We are a 550-physician partnership serving emergency rooms and ambulatory-care centers in California."
From the May / June 2000 Issue
Martha Therrien Brescia, of Silver Spring, Md., published her first novel, Another Chance (American Literary Press), a futuristic adventure that combines science fiction with social commentary.
Mike Churgin (see Ned Sherman '90).
George C. Ellis asks Roger Hicks, Robert Starzak '75 M.D., Steven Schonfeld, and other classmates to e-mail your 30th-reunion thoughts. He adds: "Who else was in our brownstone off Thayer? My older daughter was just accepted to the Princeton class of 2004."
Roger Mark (see Yvonne Mark '92).
Pat Truman, of Boise, Idaho, writes: "I'm still at Micron Technology, more than five years after retiring from elementary education. In March I left my position as a planning associate to become a documentation specialist (a fancy way to say technical writer). I will finally get a chance to make my living by writing, a longtime dream. Another dream: to see everyone at our reunion, especially my best friend, Peggy Egger Seher, and the rest of the 276 Brook Streeters. I also look forward to seeing Bill Kaplan '69; Carol "Armie" Armitage Pierstorff, Georgie White Johnson, and all the PDQs; Bob Schwartz; Warren Potas; and other new friends made at our 25th (thank you, Joel Schochet). My son, Mark Olowinski, is a freshman at Tufts; my daughter, Kate Olowinski, is a junior at Boise High School. Both are well. We all very much miss their dad, Don "Olo" Olowinski '69, who died in August 1998. Don's spirit is alive and well within all of us. Can't wait to see you in May."
From the March / April 2000 Issue
Reunion chair Jack Renshaw reports: "The reunion committee has been working hard to plan a fabulous weekend May 26­29. We hope for a great turnout. The weekend will start with a Friday reception and dinner at the Faculty Club, to be followed by campus dance. The next day we will have a cookout at Pembroke field and an evening dinner-dance cruise to Newport on the Bay Queen. Sunday will bring a lunchtime class forum, supper at the College Hill home of one of our classmates, the WaterFire show, and an evening of music hosted by classmate and club owner Rich Lupo. If you do not receive registration information, contact reunion headquarters at (401) 863-1947; reunions2000@brown.edu."
Ann Oppenheimer Bogdanow (see Peter Bogdanow '96).
Peter A.V. Schoeffer writes: "I'm alive and well, still with my original wife, blessed with two sons, and living on 5.2 acres in Alford, Mass."
From the January / February 2000 Issue
Paula DeBlois '89 R.U.E., associate director of alumni relations, reports: "The 30th reunion is fast approaching, and we want you to be there. Make plans now to return to campus on May 26-29. An enthusiastic reunion committee has been working all year to bring you a weekend that will include views of Providence and class gatherings, as well as traditional events such as campus dance and Commencement forums. If you did not receive the fall mailing, or if you need hotel or reunion information, please call reunion headquarters at (401) 863-1947. Registration information will be mailed in the spring."
Mary Ann Crookston Nusbaum writes: "I have been a psychologist at Utah State Prison for the last four years, having completed a Ph.D. at Fuller Seminary after many other adventures. My first husband died in 1995. I continued to raise chickens, ducks, and geese as a hobby. Now I have been living with my aging parents for the past year. In the midst of all this, I met and married a terrific man, Edward Daniel Nusbaum, M.D., in May. It would be great to hear from classmates."
David Richenthal (see Michael Brown '94).
Mark Trueblood, of Sonoita, Ariz., writes: "During my eighteen years working for software Beltway bandits in the Washington, D.C., area, I culminated my career in the aerospace industry with a nine-year stay at Ford Aerospace (now part of Lockheed-Martin) as program manager for the Hubble Space Telescope control center at NASA's Goddard Space Flight Center, and for the GOES NEXT weather satellite control center in Suitland, Md., and Wallops, Va. In 1990 my wife and I moved to Tucson, Ariz., where I worked for the National Optical Astronomy Observatories as a designer and software engineer. In 1994 I became project engineer for the U.S. Gemini Program, which is building two eight-meter telescopes, one on Mauna Kea, Hawaii, and the other on Cerro Pachon, Chile. My duties include managing six projects to build instruments for the telescopes. Since 1992 we have lived in Sonoita, a town of about 1,000 people located thirty-five miles southeast of Tucson. In this rural area of ranchers, vineyards, and wineries, I decided that I, too, had to become a farmer, so I started a 'telescope farm.' In my backyard observatory, I can house up to nine telescopes. We are hosting a twenty-inch telescope from the University of Iowa and will soon get another one from the Washington University in St. Louis. Tenagra Observatory previously rented some space for its fourteen-inch telescope, which they used last year to discover eight supernovae. All the telescopes are robotic. For more information about our farm, visit http://inferno.physics.uiowa.edu/IRO/wmo/wmo.html. It will be great to see classmates at our 30th reunion.
From the November / December 1999 Issue
Janice Kruger (see Meg Van Achterberg '93).
From the
September / October 1999 Issue
Chris Bull and Kathryn Suter report the birth of Eric Suter-Bull on Aug. 1, 1997. Chris writes: "We are exploring the limit of 'busy' as free time approaches zero. Eric has begun to use two phrases, starting with 'bite Daddy.' Last night during his bath, he said, 'Eric happy,' so we may be doing something right, even if we are a bit late."
Bernard Mendillo '73 A.M. and his three brothers are publishing Mendillo's Magazine, a general-interest magazine that they own, write, and distribute by themselves. owned, written, and distributed by them. "What we're selling,"according to Bernard, "is high-level conversation. We all grew up in Providence sitting around the table talking, laughing, screaming, telling stories, arguing, and crying our way through meals. This is what we're offering on paper. It's the experience of the long, exciting, and loving dinner." Though he works in advert- ising for a Boston-based electric utility, he considers himself first and foremost a playwright, having had ten different plays produced over the past ten years, two of them off-off-Broadway. He has two children from his previous marriage, Hollie '03 and Christopher, a high school student. His wife, Robin Ferrini, is an advertising executive at MediaOne. They live in Canton, Mass., and were expecting a baby in June.
From the July / August 1999 Issue
Editor's note: Contrary to the obituary in the May/June issue, Mary Montgomery Howard is alive and well; the BAM regrets the error. Mary writes: "I am sorry if my untimely death caused any of you concern. I am alive and doing very well as a 'single' in Reading, Mass. I have a new job working for a software company in Lexington as a marketing specialist, whatever that is. All I know about computers I learned after I started here two years ago! Children Caleb and Sarah are essentially grown; Caleb graduated from Trinity College in Hartford in 1997, and Sarah will be spending the fall semester of her junior year at Colby College in Rome. (I am envious!) I recently spent a wonderful weekend in Portland, Maine, with Pam Baker '71, Becky Barnes '71, and Annie Reid '71, celebrating very special birthdays for all of them."
Paul Burke '72 A.M., Shepherdstown, W.Va., retired in September.
Al Basile, Rumford, R.I., writes: "While I'm still teaching music and English (and coaching tennis) at Providence Country Day School in East Providence, my musical career has heated up considerably. One of my songs, 'Bite My Tongue,' was recorded by R&B legend Ruth Brown and appears on her award-winning R&B=Ruth Brown on Bullseye. After a decade of writing for Rhode Island native Duke Robillard, and playing cornet on most of his releases since 1988, I've finally turned the tables and gotten Duke and his band to back me up on my first solo CD, Down on Providence Plantation, which is available on-line at www.albasile.com. It's been a long and interesting musical odyssey since Good Times Illustrated Weekly in 1968."
Allen G. Castner has been appointed to the U.S. executive committee of Schroder & Co., a London-based investment bank with U.S. operations headquartered in New York City. He and his wife, Erin, live with their four children in Mendham, N.J.
Wyman H. Herendeen '70 A.M. moved to Houston in September to become chair of the English department at the University of Houston. Previously he was head of the English department at the University of Windsor in Canada.
From the March / April 1999 Issue
Ross McElwee III is midway through production of his tenth nonfiction film, which centers on tobacco and his home state of North Carolina. He lives in Brookline, Mass., with his wife, Marilyn, and their son, Adrian, 10, and daughter, Mariah, 3. Ross teaches a course in filmmaking in Harvard's department of visual studies.
Greg Robins, Lake Oswego, Oreg., teaches elementary school. He writes: "Michael Sweeney teaches high school and Craig Carr teaches college in the Portland area."
Michael Toothman is the managing partner of Arthur Andersen's casualty, actuarial, claims, and risk-management practices. He just completed two years as vice president of the American Academy of Actuaries and has been elected president of the Conference of Consulting Actuaries. He will also serve on the board of both organizations as well as on the board of the Casualty Actuarial Society. Michael writes that his son has just bought his first house: "Another indication of how long it has been since our days at Brown."
From the January / February 1999 Issue
Janet Elmore, West Lafayette, Ind., has embarked on a new adventure - raising llamas. "We are having a ball with our new animals," she writes.
Beverly Hodgson, a Connecticut Superior Court Judge since 1987, has been chosen to initiate Connecticut's new Complex Litigation Docket. She coauthored Alternate Dispute Resolution in Connecticut's Courts, published in September. Bev and her husband, John Leventhal '69, are parents of Adam Hodgson Leventhal '01 and Daniel, age 14.
Mark H. Leff, an associate professor of history at the University of Illinois at Urbana-Champaign, was named Illinois Professor of the Year by the 1998 Carnegie Foundation for the Advancement of Teaching in November.
Alan M. Levine writes: "Two of my three children started college this fall. Alissa '02 is at Brown and Dana is at M.I.T. I became director of the Cancer Institute at Sinai Hospital this year and the second edition of our text, Skeletal Trauma, was published. It is coedited by Jesse Jupiter '68 and Peter Trafton, a current member of the Brown Department of Orthopedic Surgery."
Martin Rutishauser (see Meredith Stone '80).
From the November / December 1998 Issue
Fred Tansill, Great Falls, Va., has been elected to serve as co-chair of the estates, trusts, and probate law section of the District of Columbia bar for 1997-99. Previously he chaired the same section of the Virginia State Bar. A fellow of the American College of Trust and Estate Counsel, Fred recently left a large D.C. firm, where he was in charge of the estates and trusts practice to establish his own law firm in McLean, Va.
From the September / October 1998 Issue
Christopher T.H. Pell has resigned as executive director of the Preservation Society of Newport County, R.I. Previously, he was senior partner and co-owner of a firm specializing in the sale of fixed income securities to institutions.
From the July / August 1998 Issue
Barbara Revkin (see Amelia Stern Revkin '53).
William M. Schauffler joined Grace Construction Products (GCP) in Cambridge, Mass., as director of global information systems. He is responsible for development and execution of GCP's global information strategy, including all information systems functions.
Jack Stankovic '76 Sc.M., '79 Ph.D. has taken a new position as the BP America professor and chair of the computer science department at the University of Virginia.
From the May / June 1998 Issue
Jeffrey G. Bergart, Acton, Mass., joined Krohne America Inc. as its chief financial officer. In January, Jeffrey watched his son,David, 18, compete in the Ski-Archery World Championships in Italy, where he was the top American finisher.
John F. Cooney (see John J. Cooney Jr. '41).
Marilynn Mair (see David Hahn '78).
From the May / June 1998 Issue
Jeffrey G. Bergart, Acton, Mass., joined Krohne America Inc. as its chief financial officer. In January, Jeffrey watched his son,David, 18, compete in the Ski-Archery World Championships in Italy, where he was the top American finisher.
John F. Cooney (see John J. Cooney Jr. '41).
Marilynn Mair (see David Hahn '78).
From the March / April 1998 Issue
Janet Elmore's son, Andrew, is a first-year graduate student in geology at Brown. Janet writes, "It was a pleasure to return to Providence last spring to help him look for housing."
Jeffrey J. Kaplan has joined Safety Components International Inc., a manufacturer of airbag fabric and cushions, as executive vice president and chief financial officer. He also was elected a director of the company.
Susan Dana Kertzer (see Pam Gerrol '87).
John H. McAleer is a physics instructor at Robert Louis Stevenson School in Pebble Beach, Calif. He has been the school's sailing coach for the past twenty-one years. He has been married to Patricia Womble since 1988, and they have two children, Chris, 6, and Molly, 3.
Kathleen Maher Rasmussen, Ithaca, N.Y., was promoted to professor of nutritional sciences at Cornell, where she specializes in maternal and child health. This summer she was elected associate dean and secretary of the university faculty. Her son, Jeff, a senior in high school, is applying to Brown.
Obituaries
Jun, 2023
Robert J. Fleming '70, of Milton, ON, Canada; Nov. 7, only 10 days after being diagnosed with metastatic cancer. He was an accomplished athlete and former captain of Brown's men's hockey team during the 1969-1970 season, as well as coach of the then newly-established women's hockey team during that same time. He maintained his love for coaching and youth sports throughout his life and dedicated many years to that effort in Milton with soccer, baseball, hockey, and lacrosse. His career included managing his own business selling in a variety of industries and concluded with a jewelry sales business. He led by modeling responsibility and trust, a hard work ethic, quiet empathy, and infectious laughter. He will be remembered most for his kind and caring interest in the people he met. He is survived by his wife, Janet Fox Fleming '70; a daughter and son-in-law; a son and daughter-in-law; four grandchildren; two sisters; and many nieces, nephews, and cousins.
Apr, 2023
Warren A. Potas '70, '71 ScM, of Wenonah, N.J., formerly of Washington, D.C.; Sept. 5. After Brown, he spent a year living in Budapest, Hungary, doing computer interface research, then studied architecture at Harvard Graduate School of Design, followed by computer contracting work in Arizona, Texas, and Iowa, finally settling in the Washington, D.C., area. He thoroughly enjoyed the wilderness/outdoors, and in 1979 he founded and developed an adventure program of wilderness/outdoor activities for the gay community. Over the course of his career, he worked on mainframe computer software design and development at companies including IBM, Unisys, and Calvert Equity Fund, and U.S. government agencies that included the Naval Research Laboratory, Indian Health Service, and National Institute of Mental Health. He also had an interest in stock investing. He enjoyed participating in an array of local gay social groups and helped launch and sustain an independent gay community center in D.C. as both a volunteer and board member.
Apr, 2023
Helen Wolfe Dewey '70, of Beulah, Mich.; Sept. 7, of metastatic breast cancer. She attended Tougaloo as a Brown exchange student and met her husband through the Brown University Outing Club. She was involved in the Civil Rights Movement and supported human rights organizations. After Brown, she earned a master of library science degree from the University of Maryland. As the wife of a career Navy pilot, she lived in many different cities in the eastern U.S. and visited several foreign countries. She worked as an information services librarian at the Pohick Branch of the Fairfax County Public Library System in Virginia. She was known to say that "librarians do not need to know the answers; they just need to know how to find the answers." She retired in 2004 and served on the board of the Mid-Michigan Library League and then was elected to the board of Benzonia Public Library, where she served for years as treasurer. She volunteered as part of the summer reading programs for area libraries and visited school classrooms to deliver book talks. She served on various church committees of First Congregational Church of Benzonia, including as a church trustee. She also volunteered as a docent at Point Betsie Lighthouse. She enjoyed biking, kayaking on area rivers, walking on the Arcadia Dunes trails, genealogy, solving word and jigsaw puzzles, and reading. She is survived by husband, Roger '69; two daughters and their spouses; a brother; and several cousins, nieces and nephews.
Jun, 2022
Deirdre Wallace Stecker '70, of Morrisville, Pa.; June 12, 2021. She is survived by her husband, Harold; two daughters; a son-in-law; and three grandchildren.
Apr, 2022
Howard T. Barstow '70, of Charlestown, R.I., formerly of Trescott, Me.; Oct. 10, after a long illness. He is survived by two sisters, a brother, and six nieces and nephews.
Jan, 2022
John H. Stone '70, of Chicago; Aug. 27, 2020, of a heart attack. He scored a perfect 1600 on his SAT and in the summer of 1966 was enrolled in an accelerated math program at UC Berkeley. That fall he entered Brown, joined the Freshman football team as a defensive end, and was soon affectionately known as "Stoney" by his teammates. He was a stalwart on the field and named to the All-Ivy Second Team and All-New England second team. In his last home game, he was the hero of the famous Mistweet Play. During the summers he was a sailor in the U.S. Merchant Marine. After graduating, he enrolled at Catholic University of America and earned a master's in aeronautical engineering. He later decided to pursue a business career and applied to Harvard Business School, answering a question on the application in the form of an acrostic puzzle that the admissions staff had to solve in order to get his answer. After graduating from Harvard, he accepted a position as manager of business analysis for the Food Service Division of Kraft Foods in Chicago. In 1981 he was awarded the J.L. Kraft Jade Ring for innovation and creativity, at that time the youngest recipient of the award, and remained with Kraft until 1989. He also played on the Chicago Lions rugby team. Seeking more entrepreneurial pursuits, he and his wife signed up to become Amway distributors. They achieved the Emerald level and traveled all over the country as speakers in the Amway organization. From 1995 to 2005 he was vice president of the startup Fidelity Capital, and from 2005 to 2020 he operated Stone4U, LLC, consulting to nursing homes, cancer centers, and home health care centers. His website was Ideas4U2Use.com. He was a member of Delta Tau Delta and four Toastmasters' Groups and was a sought-after speaker. He is survived by his wife, Suzanne; a sister; and a brother.
Jan, 2022
Christopher H. Logan '70, '75 AM, of South Chatham, N.H.; July 4, of a heart attack. He held several maintenance-related positions prior to earning his teaching certificate as an elementary school teacher. He was a veteran of U.S. Army Intelligence, where he spent most of his service years in East Germany. He is survived by a son, a brother, three nephews, and his former wife, Susan Wheaton Logan.
Oct, 2021
Catherine Nicholson Donnelly '70, of University Park, Md.; Oct. 12, 2020, of lung cancer. She was a conservator at the National Museum of American History and the National Gallery of Art before joining the National Archives's preservation department in 1984. She assessed and helped preserve the physical condition of the Declaration of Independence, the Bill of Rights, and the U.S. Constitution. She retired in 2013 as deputy chief of conservation. She was active in community affairs and was a former director of the education program at St. Mark's Episcopal Church in Washington, D.C. She is survived by her husband, Harrison.
Jun, 2021
Mark P. Pasek '70, of Houston; Feb. 15, from heart disease. He completed his master's in biochemistry at the University of Chicago in 1973 and his PhD in biochemistry in 1975. Between 1975 to 1979, he was an American Cancer Society Postdoctoral Fellow at Harvard before being hired by Biogen, SA in 1979. For the next two years, he worked in Biogen SA's recombinant DNA laboratory in Geneva, Switzerland. By 1981, U.S. regulators allowed Biogen to do its research in the United States and he returned to Cambridge, Mass., where he helped open Biogen, Inc.'s new Cambridge lab and became Biogen's senior scientist until 1991. His lab was awarded the Presidential Medal of Science and Technology in 1998 by President Clinton "for the development of hepatitis B vaccines, the first vaccines using recombinant DNA technology." He was awarded four patents and he authored several publications. He is survived by a daughter, a son, his mother, and brother David '76.
Jun, 2021
Robert A. Clifford '70, of Walpole, Mass.; Jan. 19, from COVID. He taught for 38 years at Norwood High School. At Brown, he was a member of the hockey team. He is survived by his wife, Marie; a daughter; a son and daughter-in-law; three stepchildren and their spouses; a sister; two brothers, including Thomas '68; six grandchildren; and a niece and nephew.
Jan, 2021
Paul A. Souza '70, of Belleair, Fla., formerly of Maryland; June 23. He retired in 2016 as president and CEO of the Werres Corporation in Frederick, Md. He was an avid tennis player and golfer and at Brown was a member of the men's hockey team. He is survived by his wife, Peggy, and three sons.
Jan, 2021
Mark Soifer '70, of Somers Point, N.J.; June 19. After Brown, he continued his education, earning his law degree from Penn State Dickinson School of Law. Mark also served in the U.S. Army Reserves. After that service, he began a distinguished legal career serving as a law clerk and later worked with the law firm Horn, Weinstein & Kaplan, where he went on to become a partner. In 2007, he became a partner at the law firm of Cooper Levenson in Atlantic City, where he worked until his passing. He was past president of the Bay Atlantic Symphony Board of Trustees. He additionally served, for more than 30 years, as the "Commissioner-for-Life" of the Atlantic City Fantasy Baseball League and on the Pop Lloyd Committee board. He is survived by two daughters and their spouses and two grandsons.
Jan, 2021
Peter N. Barnes-Brown '70, of Needham, Mass.; July 6, of cancer. He was a social worker for three years before becoming a business lawyer, the career that he stayed with until his death. He started his own firm, Morse Barnes-Brown & Pendleton, in 1993. He is survived by his wife, Susan; two daughters; two sisters; and nieces and nephews.
Nov, 2020
Ronald S. LeFever '71 ScM (see '70).
Nov, 2020
Ronald S. LeFever '70, '71 ScM, of Easton, Pa.; May 28, from complications of prostate cancer. His landmark MIT thesis in 1982 on myoelectrical signaling was lauded internationally and went on to be a cornerstone in research in this area. He was a professor in his early years and later made his mark in the communications technology world with his work in defense contracting and cellular location services. He also worked for the Harris Corporation in the 1980s. He enjoyed problem solving and fixing anything broken. He is survived by his wife, Linda Brad; two daughters; a son; two sons-in-laws; five stepchildren; 13 grandchildren; and his former wife, Catherine LeFever.
Nov, 2019
John B. Rose '70, of Saint Paul, Minn.; Apr. 14, of cancer.

Nov, 2019
Christopher Banus '70, of Nashua, N.H.; May 7, of congestive heart failure. He was a chemical engineer and entrepreneur who traveled the world and held 13 patents. He is survived by his wife, Sylvie; a stepdaughter; a brother; and several nieces and nephews.
May, 2019
J. Erik Hart '70, of Jacksonville, Fla.; Aug.3, from a lengthy illness. After serving in the U.S. Navy, he returned to Providence and unexpectedly fell into a career as an arts manager. He attended the Institute in Arts Administration at Harvard and for more than 15 years worked with companies in Rhode Island, New York, Louisiana, Ohio, North Carolina, Oklahoma, and Florida. In 1985 he was a cofounder and executive director of the Miami City Ballet. In 1987 he was offered the opportunity to manage downtown's historic Florida Theatre and served as the theatre's executive director and president for 25 years. He retired from the theatre in 2013. He is survived by his wife, Gayle; three sons; two grandchildren; and a sister.
May, 2019
Judith Covey Carson '70, '85 PhD, of Skokie, Ill.; Jan. 6. She worked as a software designer/architect at Anchor HMO, Comdisco, the Bradford Exchange, and the Acxiom Corp. Always concerned for others and the less fortunate, she was active in helping organizations that promoted social justice. She was a gifted piano player and enjoyed exploration and learning. She is survived by her husband, Thomas '75 AM, '77 PhD; a daughter and son-in-law; a son; two sisters; a brother; a sister-in-law; a brother-in-law; and several nieces and nephews.
Mar, 2019
Robert G. Zapffe '70, of Oklahoma City, Okla.; Nov. 22, from complications of diabetes. He retired in 2008 after 33 years of service with the Oklahoma Department of Corrections. He was an active legislative liaison with the Oklahoma Corrections Professionals and served as Oklahoma Jaycees criminal justice coordinator. He enjoyed hunting crows and shopping estate sales. He is survived by his wife, Sylvia; a daughter and son-in-law; two grandchildren; two great-grandchildren; a brother and sister-in-law; and two nephews.
Mar, 2019
Amy Johnsen-Harris '70, of Providence; Oct. 18, after a long illness. She moved to San Francisco after graduation and worked as an administrative assistant in the philosophy and English departments at the University of San Francisco. In 1972 she returned to Rhode Island and held various positions, including driving a school bus and working for Planned Parenthood of Rhode Island and as a freelance photographer. She then became a librarian and served in that capacity at the Providence Public Library, Ponaganset High School, Hugh B. Bain Middle School, and Cranston High School East. She was a flutist, pianist, and advocate for animal rights, human rights, and the environment. She enjoyed traveling, especially to national parks. She is survived by her son, Bart Johnsen-Harris '12; a sister; brother, Dan Johnsen '72; and her former spouse, Mark Harris '70.

Jan, 2019
Raymond S. Kagels '70, of Wakefield, R.I. Aug. 26, of hepatic cell carcinoma. He worked in the insurance industry, beginning as a claims adjuster with Royal Globe Insurance Co. in Providence, then as a chartered property and casualty underwriter at Galaher Settlements Co. out of Boston, retiring as a claims adjuster from Preferred Mutual of New York. He was active in his local community and enjoyed skiing, playing golf, traveling, and walking Narragansett Town Beach. He is survived by his wife, Joyce; two sons and their spouses; four grandchildren; three siblings and their spouses; and many nieces and nephews.
Jul, 2018
Philip F. Smith '70, of San Rafael, Calif.; Feb. 4, of complications of duodenum cancer. He was a computer programmer at Bank of America, Blue Cross, and Federal Reserve Bank before retiring. He was an active member of the Unitarian Universalist Congregation of Marin for more than 25 years and sang in a choir. He enjoyed playing guitar and cello, as well as reading, learning German, studying astronomy, playing bridge, playing golf, traveling, gardening, hiking, and cross-country skiing. He is survived by his wife, Lori; two daughters; a son-in-law; and a grandchild.
May, 2018
John A. Fleishman '70, of Baltimore; Sept. 11, after a long illness. He worked as a research scientist at the Agency for Healthcare Research and Quality in Rockland, Md., for 25 years, contributing to HIV health services. In addition to rooting for Boston sports teams, he was an ardent bird-watcher and traveled extensively to see new species and experience new places. He is survived by his wife, Joan; and many friends and family members.
Apr, 2018
James Melius '70, '72 MMS
Architect of aid for 9/11 first responders

"For most occupational or environmental illnesses, what treatment do we have?" Dr. James Melius '70, '72 MMS told the Niagara Sunday Gazette in the late 1980s. As director of the New York Department of Health's division of occupational health and environmental epidemiology, he was leading the cleanup of Forest Glen, a Niagara Falls neighborhood that became a Superfund site. "Our best treatment," Melius insisted, "is to stop exposure."
Melius, who died January 1 of cardiac arrest at his home in Copake Falls, N.Y., had a decades-long career as a strong advocate for workers' health and safety, with an emphasis on prevention. His repeated testimony before Congress was key to the passage of the James Zadroga 9/11 Health and Compensation Act, which authorized billions of dollars for the medical care of first responders. "The failure of the government to properly inform and protect these people from these exposures added substantially to their health risks," Melius testified in 2009.
As an international expert on workplace medicine, Melius was part of the cohort of U.S. experts sent to Bhopal, India, in 1984, to investigate the poisonous gas leak at the Union Carbide pesticide plant, considered one of the world's worst industrial disasters. From 1994 until his death, Melius served the Laborers' International Union of North America (LIUNA). "Jim was a true working class warrior," said LIUNA general president Terry O'Sullivan, in a tribute.
James Malcolm Melius was born on June 16, 1948, in Great Barrington, Massachusetts, and raised in nearby Copake Falls, New York. At Brown, he studied biology and managed the varsity hockey team. In a letter to the BAM from 1972, Melius's last year in the six-year medical science program, he and fellow members of the Brown Medical Student Society made a forceful argument that Brown should start a medical school, both to enhance the University and to improve health care in Rhode Island.
The son of a farmer and a first-grade teacher, Melius showed concern for the working class even before the start of his career. "Quality medical care is a right rather than a privilege which must be made equally available to all people," he and his classmates wrote in the BAM.
Melius received his MD from the University of Illinois School of Medicine and his doctorate of epidemiology from the University of Illinois School of Public Health.
Starting with a residency in occupational medicine at Cook County Hospital in Chicago, Melius's career was focused on reducing the number of workers killed, injured, or exposed to dangerous substances on the job. "He had an early sense of wanting to do good and remain connected to working class people,"his son Jeremy Melius told the New York Times in early January. "He had a strong sense of service."
Melius improved occupational health practices in New York long before he spelled out to Congress what hadn't been done properly after 9/11 and what the procedure should be in future disaster response. In 1980, after an explosion and fire at the Chemical Control Corp. chemical storage site in Elizabeth, New Jersey, Melius got the National Institute of Occupational Safety and Health, where he'd worked previously, to come in and do medical evaluations of the firefighters. "It was one of the first times that firefighters were evaluated after a major incident," a longtime former official of the International Association of Fire Fighters told the Times. "And that continues today."
Just months before his death, Melius coauthored an op-ed in the New York Daily News calling a monument for 9/11 first responders a moral imperative. "For them," he wrote, "9/11 and its aftermath is still a daily battle."
—Louise Sloan '88
Feb, 2018
Alexander H. Gordon '70, of Eugene, Ore; June 14.
Feb, 2018
Stephen P. Greene '70, of South Kent, Conn.; Aug. 19, of cancer. He worked in real estate, nonprofit administration, and law firm administration before teaching ethics and public speaking at the Marvelwood School in South Kent from 2004 to 2013. He enjoyed poetry, art museums, traveling, playing golf, and marathon walks. He is survived by his wife, Judith, and three children.
Feb, 2018
Roderick H. Leong '70, of San Francisco; Sept. 15, 2016.
Feb, 2018
Darrell M. Zink '70, of Hopkins, Minn.; Nov. 10, 2016.