Ever True
Walkout Celebration
This year's Black Alumni Reunion honored the 50th anniversary of a seminal event in Brown history
November 9th, 2018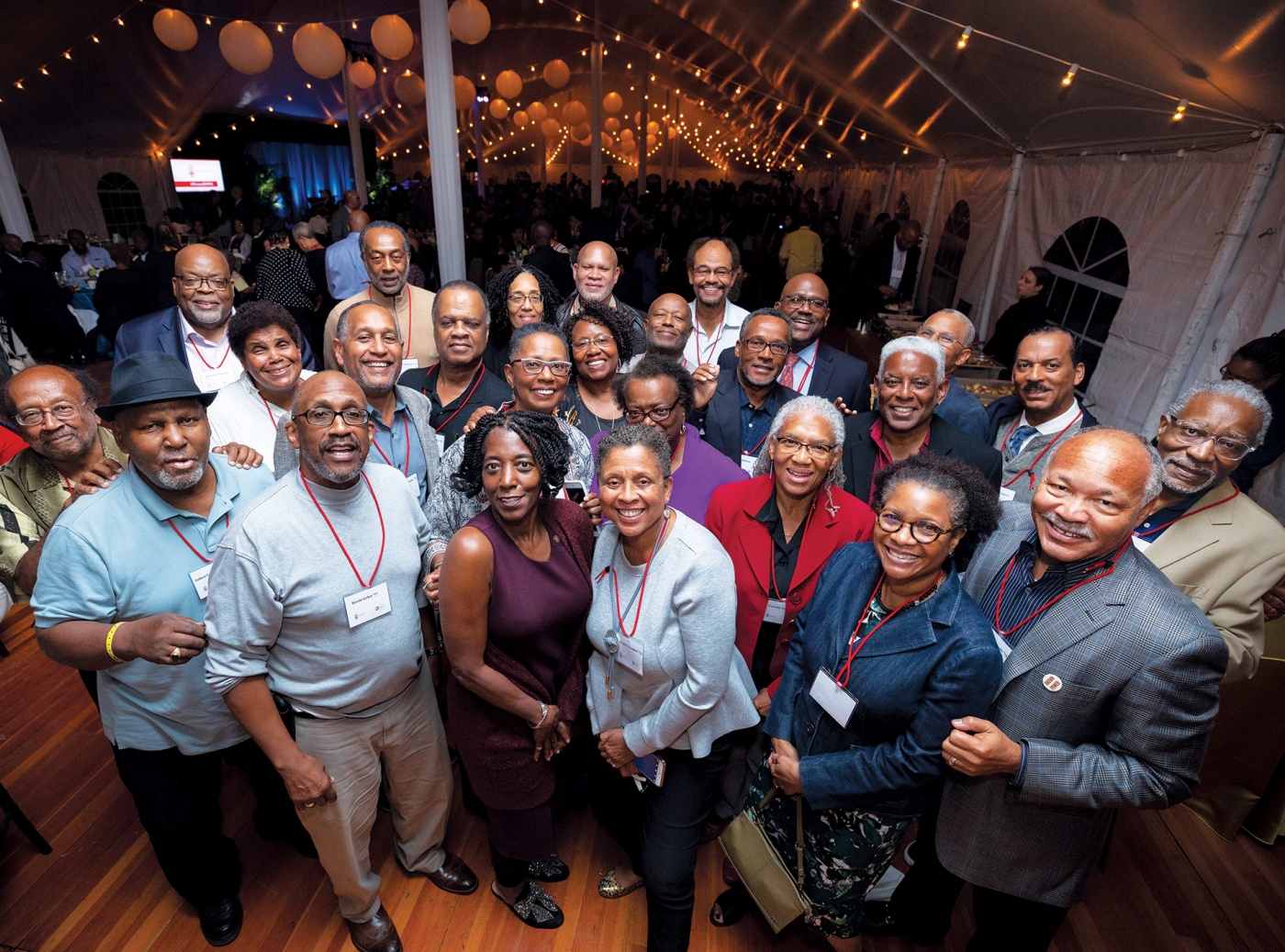 "I feel blessed to be a Brown black grad," said Christian Rutherford '97, after a ceremony on Friday, September 21 at the Slavery Memorial, just up from the Van Wickle Gates. Arhima Jacobs '00 agreed, standing near the 2014 sculpture of broken shackles that was erected after former President Ruth J. Simmons led the University in a formal reckoning with its connection to the slave trade. "It's nice to see the University took the time to have a conversation that no one else is ready to have."
The conversation on racial justice continued all weekend at the fourth—and, at 600 attendees, largest ever—Black Alumni Reunion. The event had a joyful feel, with standing ovations and dancing in the aisles.
On Friday night, nine participants from the seminal 1968 Black Student Walkout spoke on a panel. Others were in the audience: Paul Garrett '68 brought his copy of a letter listing student demands and showed where his signature appeared. The demands—increased social, academic, and financial support for black students—were not met, so on December 5, 65 of the 85 black students then enrolled at Brown marched down College Hill to Congdon Street Baptist Church. "I had never experienced or imagined the intense feelings—the fear—that we experienced walking down that hill," Daniel Thompson Jr. '70 said.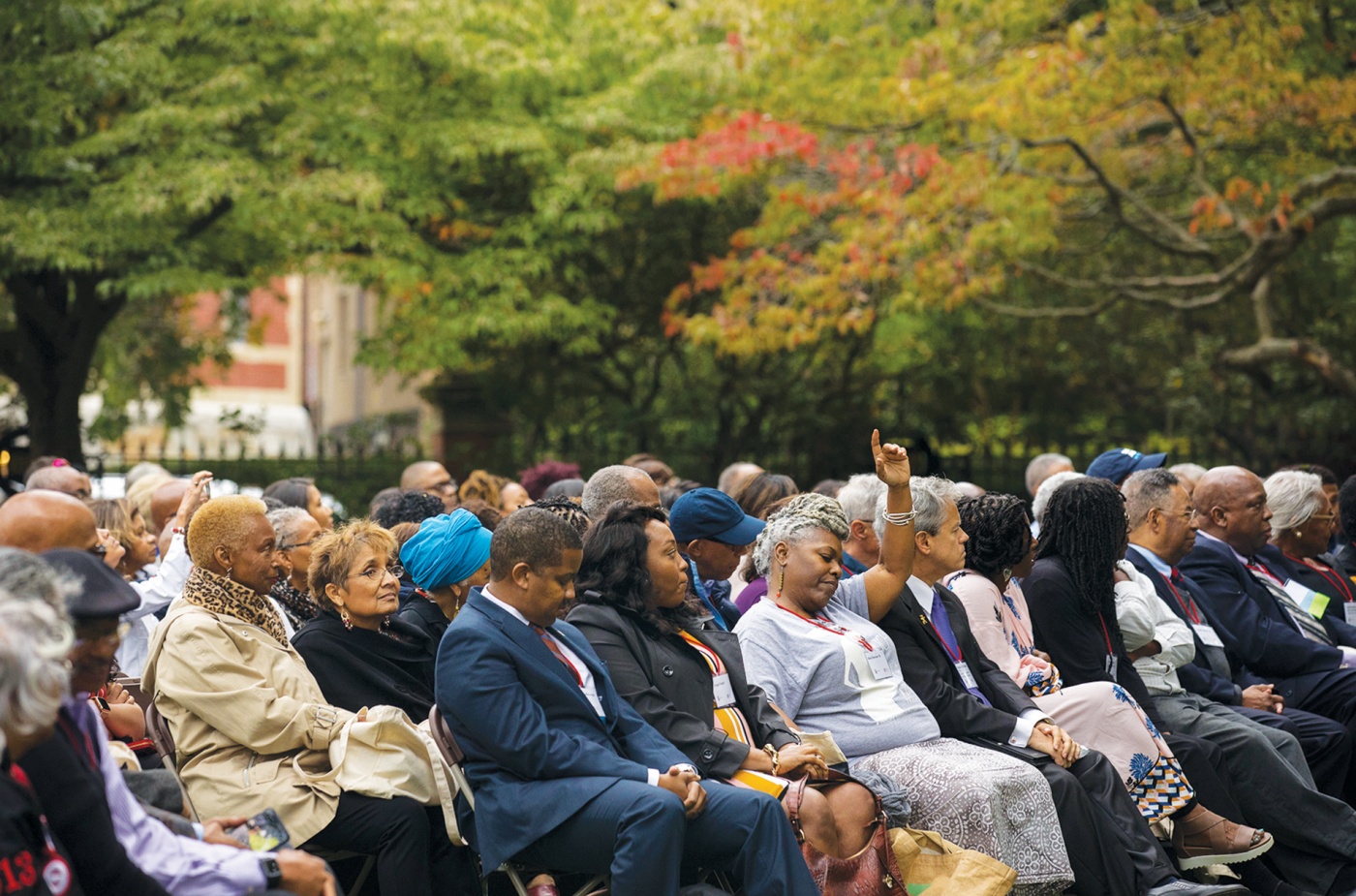 "The students planning the 1968 Walkout could not have envisioned where those proud steps would lead," former President Ruth J. Simmons said in her keynote address. "As it turns out, they led beyond Congdon Street Baptist Church and into the annals of the historic struggle for equal opportunity in America."
As she introduced Simmons on Saturday evening, President Christina Paxson announced the renaming of J. Walter Wilson, one of Brown's most heavily-trafficked buildings, as Page-Robinson Hall in honor of two trailblazing black graduates.
In addition to Simmons, other keynote speakers included Debra L. Lee '76, former CEO of BET Networks, and Pulitzer Prize–winning playwright Lynn Nottage '86. Alumni panels and workshops throughout the reunion explored topics from health disparities to race and sports and the history of Brown student activism.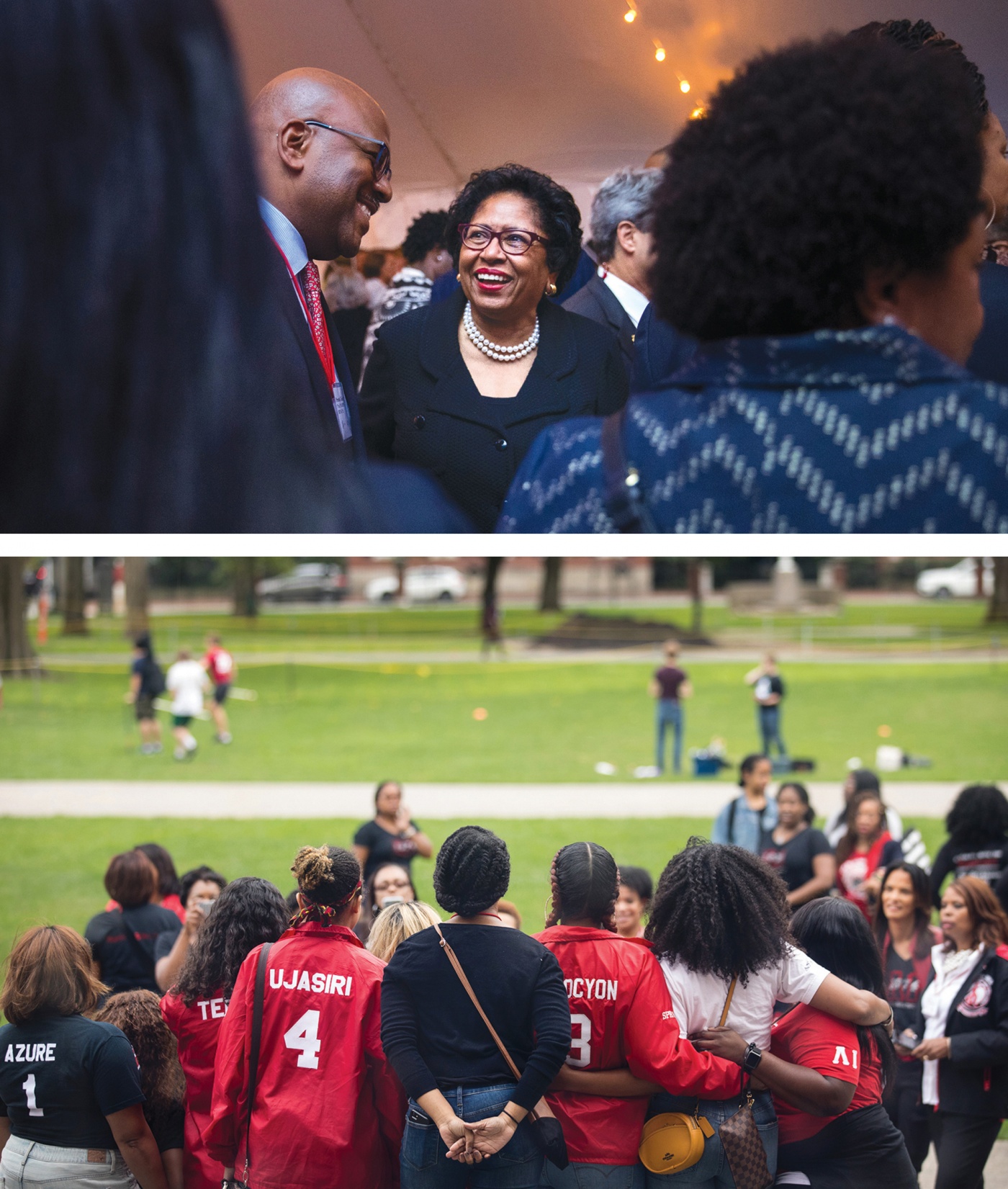 Early Saturday evening, Rites and Reason Theatre presented Walkout!, written by '68 protester and event co-chair Sheryl Brissett Chapman '71. "Parents think protesting at a cushy Ivy League school doesn't make sense," one actor explained. Scholarships and reputations were on the line.
Fifty years and many more student protests later, the '68 demands are closer to being met and diversity is baked into performance expectations for all Brown departments and employees.
The ending montage of Walkout! was a visual in type: "Be the change you want to see."