Class of 1973
Jan, 2023
Scott Blake Harris resigned from Harris, Wiltshire & Grannis, the law firm he founded, to take a new position as senior spectrum advisor at the National Telecommunications & Information Administration (NTIA) in the U.S. Department of Commerce. NTIA is the Executive Branch principally responsible for advising the President on telecommunications and information policy issues. Scott previously served in government at the U.S. Department of Energy, the Federal Communications Commission, and the Bureau of Export Administration at the Department of Commerce. With his departure, the law firm was renamed HWG.
Nov, 2022
Big Mother Coffeehouse
'70s Heaven
Read More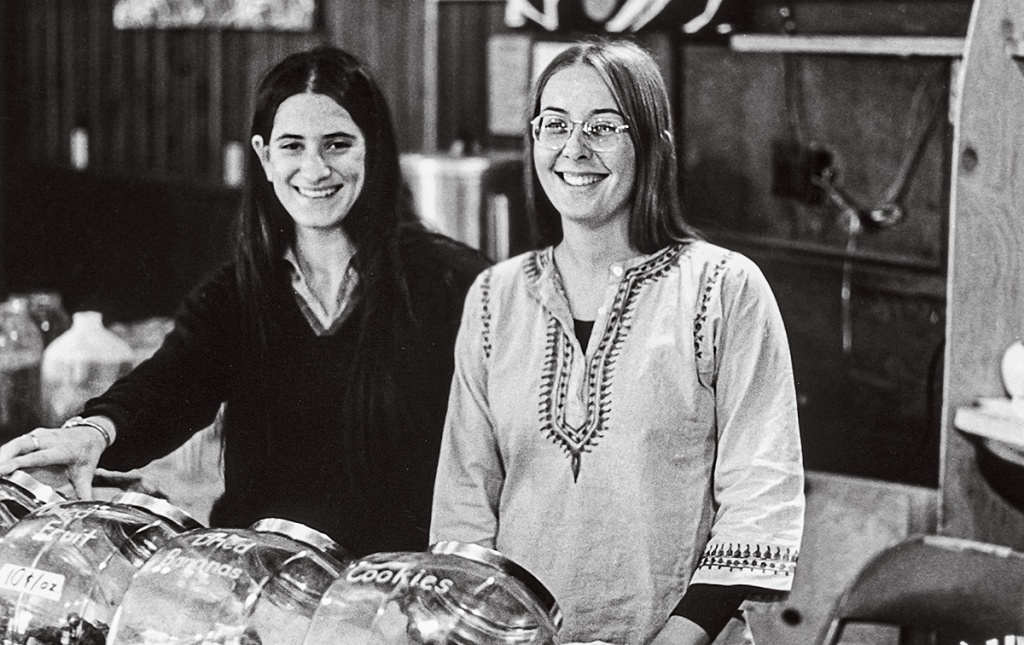 Nov, 2022
Bruce Miller writes: "In June 2022 I was awarded the UBC Killam Research Prize. The prize very kindly includes money. My thanks to them. My tenth book, Witness to the Human Rights Tribunals: How the System Fails Indigenous Peoples (Vancouver: UBC Press), will be published in December 2022. Meanwhile, with Stephen Baines, my Brazilian friend and colleague from the University of Brasilia, we have recently edited a volume, 'Indigenous Peoples, Tribunals, Prisons, and Legal and Public Processes in Brazil and Canada,' Vibrant 18, Virtual Brazilian Anthropology. I plan to retire from the anthropology faculty of the University of British Columbia at the end of this year but continue with my research, and especially work with Indigenous communities."
Jun, 2022
George Thurston writes: "I'm still busy teaching at NYU and doing research on the human health effects of air pollution, as well as a course on climate and health. I'm also active in my professional organizations, now serving as chair of the policy committee of the North American Chapter of the International Society for Environmental Epidemiology (ISEE), which has involved providing technical comments and testimony on EPA's environmental policy proposals, and participating in policy webinars. In early November 2021, I traveled to Glasgow, Scotland, as a member of NYU's delegation to the Climate Conference of the Parties (COP26), where I hosted a hybrid session on how cities can act to improve residents' health while at the same time addressing the causes of climate change. COP26 was a bittersweet meeting: disappointing in that more definitive commitments were not made by our world's political leaders to meet the climate crisis, but heartening to see that, more than at any past such meeting, young people came in large numbers to peacefully protest the political inaction (my first was COP5 in Bonn, Germany in 1999). It reminded me of the anti-war movement when we were at Brown. I had to stay in Edinburgh to find an available room and commute daily to Glasgow, but each day I met the most interesting people on that intercity train, from other scientists and environmental reporters to U.S. Senate staffers. I also advise nonprofit organizations on air pollution matters and traveled to rural Chatham, Virginia, to testify at a natural gas pipeline permit hearing about the human health effects of air pollution. See https://tinyurl.com/2p8ej2be. I believe that, just like everyone should have legal representation in proceedings, in today's technical world, everyone also deserves scientific representation. As I said for the below article: "I'm just trying to give them the same level of scientific representation that the vested interests have." See https://tinyurl.com/mcwmmvx2. Prudence is still happily working for the IT department of the Monroe-Woodbury (N.Y.) school system, where they had to revamp the school's education system to allow remote learning online as well as cope with a cyberattack on the school system. We are renovating an old barn on our daughter's and her husband's property to move in next door to them (and our first granddaughter Bea) in Waccabuc, but that is another story. So lots going on right now, despite the pandemic. And I'm always happy to add more Twitter followers:
@ProfGThurston."
Apr, 2022
Geoff Stewart writes: "I retired at the end of 2020 after practicing law for 44 years in private practice and government service. I published two books in 2021. With my coauthor, Jeremiah Lambert, I wrote The Anointed: New York's White Shoe Law Firms—How They Started, How They Grew, and How They Ran the Country (Rowman & Littlefield), a history of the emergence of three prominent New York law firms in the late 19th and early 20th centuries. This past fall, I self-published a brief remembrance of the late Professor Norman Rich (1921-2020), who taught European history at Brown for many years. I have a handful of extra copies of the latter and if anyone who took Professor Rich's classes would like one, please send me an email at gssstewart@gmail.com."
Jan, 2022
Vic Weinstein writes, "I'm in my final year as chairman of Ashley River Ob/Gyn as I plan on retiring in June 2022. I've had a wonderful rewarding career and will miss my practice and patients but it's time to move on. I have been collecting antique perfume bottles since 1981. For about the past 25 years I have concentrated exclusively on English cameo bottles, which were produced only from about 1880 to 1905. Working with two friends from the International Perfume Bottle Association, Barbara Miller and Gayle Syers, I authored the book English Cameo Perfume Bottles, published in 2021. It is definitely a niche publication but is a lovely coffee table book with a chapter on the history and technique of cameo glass production and images of more than 350 bottles. With COVID we've sold exclusively through eBay or by contacting me at vweinsteincameo@gmail.com."
Jan, 2022
Charlie Terry writes: "I retired from both work and playing rugby two years ago, though I may recant on the rugby, body willing. I am living full-time on Cape Cod with Nancy, life partner of 47 years. Nancy, my dog, and Liz and Emily, do their best at keeping me grounded, as I still try to figure out the meaning of life. (Wasn't that the MOT course that gave the credit that allowed me to actually graduate?) Happy to connect: cterry@aol.com."
Nov, 2021
Tim Truby had several of his landscape art photographs included in a show at the prestigious JG Gallery in Santa Monica in June. These and others of his photo works can be found at tim-truby-photography.com or on Instagram at timtruby.
Nov, 2021
Henry Farah writes: "In the past several years a new approach to painting has been producing some interesting results. See artworkhenryfarah.com or henryscottfarah_art on Instagram."
Nov, 2021
Benny Sato Ambush was selected to be the new artistic director at the Venice Theatre in Venice, Fla. Most recently he was the senior distinguished producing director in residence at Emerson College. He is a veteran Stage Directors and Choreographers Society director, institutional theater leader, educator, published commentator and consultant. In addition to his new role, he is a fellow with the College of Fellows of American Theatre, a member of the National Alliance of Acting Teachers, and a board trustee for the National Theatre Conference, Seven Devils New Play Foundry, New Repertory Theatre, and the Worcester Academy.
Aug, 2021
Candy Doehlert Lingl retired in 2017 after 18 years with the J. Paul Getty Museum and Getty Publications. She writes: "We spent most of the first year living in an RV while gutting and remodeling our home in Camarillo, California (halfway between Los Angeles and Santa Barbara) and installing a small vineyard. Look for our Casa Estaban label soon at Topa Mountain Winery, Ojai CA!"
Aug, 2021
Judith Foster writes: "I retired 10 years ago as principal of the Neighborhood School, a small progressive public school started by six teachers, including myself. Since then, I have been making pottery, traveling, working part-time for the Studio in a School association and playing with my grandchildren, along with my husband, Mark Andres '74."
Jun, 2021
Graciela Kincaid and Jeremy Jacob married on Oct. 20. They met on their first day at Brown while moving into the Wayland dorm. Their backyard ceremony was officiated by Andrew Nizamian and included two Brown grads in the groom's family, Thomas Jacob '73 and Timothy Jacob '15. They hope to celebrate with many more Brown grads in the near future.
Jun, 2021
Lawrence Moss is representing Amnesty International at the United Nations, returning to active advocacy there after previous roles representing Human Rights Watch, Physicians for Human Rights, and the NYC Bar Association at the UN, and five years in academia directing the human rights program at Roosevelt House, Hunter College CUNY. He continues to live in Manhattan and the upstate village of Ancramdale, and hopes to soon resume international travels.
Jun, 2021
Thomas Jacob (see Graciela Kincaid '12 and Jeremy Jacob '12).
Jun, 2021
Henry Farah writes: "I've had an exciting couple of years with a new approach to painting. If interested, go to artworkhenryfarah.com or henryscottfarahart on Instagram. Best wishes to all."
Jun, 2021
Mary Bennett of Charlottesville, Va., retired from the Virginia Department of Transportation's research division last October. She writes that she and her partner, Andrew Hershey, celebrated her 70th birthday in January with a Zoom birthday gathering complete with candle blowing-out and shared by longtime friends that included former residents of 382 Brook Street in Providence: Dr. Joel Betesh, whose medical career in Philadelphia has included internal medicine, geriatrics, informatics, online medical records rollout, and lately Zoom appointments with people just after they test positive for COVID-19; his wife, Joan Katz Betesh, poked her head in but was busy with one of her many retirement activities; Jane Desmond, poet and professor of anthropology at University of Illinois at Urbana-Champaign, whose specializations include animal-human studies; Susan Hansen-Flaschen, who retired a few years ago from a career in Philadelphia as a high level nurse managing treatment of HIV/AIDS patients in very vulnerable populations; her 382-visiting husband, Dr. John Hansen-Flaschen '72, a pulmonologist and emergency medicine specialist, was not present, probably being on a frontline for COVID-19 treatment planning; Lucy Harris, who retired not long ago from a career in hospital management with Kaiser Permanente in the San Francisco/Oakland area; M. Carol Millican '72 of Los Angeles, who has retired from a prolific career in animation; and Barbara Streeter, a child therapist and education manager who is starting to wind down her career at the Hanna Perkins Center for Child Development. Lucy Winner was not able to attend as she's super busy as a professor and mentor in arts and media at Empire State College in New York City. For my birthday, I bought six dozen cupcakes (70 plus 2 to grow on) and passed them out to friends around Charlottesville, including Robert Hueckstedt '77 (started as class of '73, finished later due to a trip to India where he learned to play the tabla), Sanskrit professor at the University of Virginia, and his wife Nazen Merjiam, who was a librarian at the Rock when he met her in the '70s. I was inspired by Joan Katz Betesh, who brought cupcakes to Joel's local friends pre-Zoom party when he turned 69 in October 2020."
Apr, 2021
Steven Small writes: "I marked 42 years in the entertainment business in Denver, Los Angeles, New York, Munich, Zurich, and Nashville. After cleaning out my desk on Nashville's Music Row, I traveled four miles south to start my retirement, as a member of Teach for America's cohort of 2015. Two months of education boot camp ensued and on August 1 I was an English teacher at Cane Ridge High School, a fabulous, urban public school with a diverse, international school body. This past May, at the conclusion of my fifth year of teaching, I earned my M.Ed. from Lipscomb University and the faculty voted me Cane Ridge Teacher of the Year. What a ride! Looking forward to the 50th, hopefully with the Wet Dwarfs and the Egg Bros!"
Jun, 2020
Bruce Miller is the 2020 recipient of the Weaver-Tremblay Award for Applied Anthropology, given by the Canadian Anthropology Society/ La Société Canadienne d'Anthropologie (CASCA). The award is the highest honor for anthropology in Canada. Portions of the award citation read: "Dr. Miller's work with Indigenous communities has demonstrated the value of oral history as evidence in trials involving Indigenous communities in Canada, the United States . . . His work is grounded in community and driven by community interests. In today's bitterly divided world, scholars like Bruce Miller serve as needed reminders of how important it is to design and conduct research in ways that will build capacity within Indigenous communities and contribute to expanding understanding about Indigenous culture within settler society." He is a professor of anthropology at the University of British Columbia-Vancouver and author/editor of eight books, among them Oral History on Trial and The Problem of Justice: Tradition and Law in the Coast Salish World.
Apr, 2020
Class president Marie Stoeckel and class secretary Mary Hutchings Reed have teamed up with the $3.5 million Build Together campaign to help establish a Catholic Center on Prospect Street to serve the Brown and RISD communities. They are hoping to raise $250,000 to name the Center's garden in memory of Fr. Howard O'Shea, who was the Catholic Chaplain from 1967-1994. Details about this and other giving opportunities are available at www.Brownrisdcatholic.org/campaign [or /fr-oshealegacy].
Jan, 2020
Andrea B. Korb married Greg Hardes in Maine on August 25. In attendance were Miriam Altman, Clare Barkeley Berman, Doug Berman '09, Steve Daniels '09, Jadie DeTolla, Sophie Elgort, Cyprian Kibuka, Richard Korb '73, Mariana Lee '06, Jordan Middendorf, Alejandra Piers-Torres, Chloe Southern '10, Meredith Woodhouse and Yeye Zhang.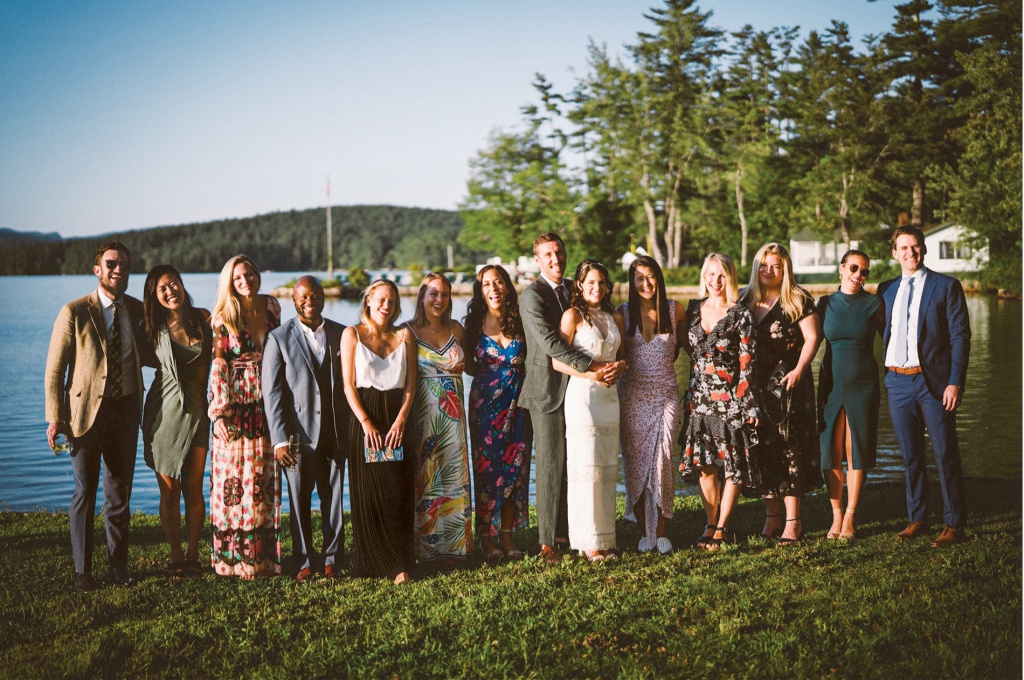 Jan, 2020
Mike "Mendy" Sobol writes: "I released my second speculative novel, Virtual Fire, on July 1. The book's opening chapters take place during the height of the Vietnam War protests on the campus of a fictional university based on Brown. Special thanks and a shout-out to Brown archivist Raymond Butti, who helped with my research and provided me with copies of the BAM from the fateful month of May 1970. My 2015 novel, The Speed of Darkness—A Tale of Space, Time, and Aliens Who LOVE to Party! features a hockey-playing, space-faring Brown University professor. I hope that somewhere in an English department in the sky, my creative writing teacher, author John Hawkes, and my beloved classmate, author, attorney, and thoroughbred racehorse trainer Cary Robertson '70, are smiling."
Jan, 2020
"I hope that somewhere in an English department in the sky, my creative writing teacher, author Jack Hawkes, and my beloved classmate, author, attorney, and thoroughbred racehorse trainer Cary Robertson '70, are smiling.
Jan, 2020
On October 26, the Brown University Corporation dedicated a memorial to Trustee Ken McDaniel. The memorial is an engraved concrete block lining a brick walkway in the Maddock Alumni Center gardens. Ken died on June 11, 2019, just 16 days after celebrating his 50th class reunion (See Farewell, BAM Obituaries, September/October). Following the dedication, the Class of 1969 presented a 154-page book created and published by his classmate Thelma Austin. The title is A Faithful Servant: Biographical Tribute to Kenneth Harrison McDaniel, 1947-2019. In addition to his biographical summary, the book features 24 tributes. Tributes were from President Christina Paxson and seven current and emeriti trustees, including Bernicestine McLeod Bailey '68, Harold Bailey '70, Sheryl Grooms Brissett Chapman '71, Spencer Crew '71, Galen V. Henderson '93 MD, Susan Adler Kaplan '58, '65 MAT, and Preston Tisdale '73. Nine classmates who contributed were Linda Abbott Antonucci, Phyllis Cunningham-Hutson, Gail DeCosta, Ido Jamar '74 ScM, '77 PhD, Anderson Kurtz, class president Joseph Petteruti, Theodore Sherrod, Wesley Smith, and Randall Ward. Two other alumni also contributed: Glenn Dixon '70 and Russell Malbrough '98. Others who contributed were professor Françoise Hamlin, Reza Clifton, Paul Simas, Stanley Thompson, and Rev. Adam Young. Copies of the book were presented to President Christina Paxson; Ken's wife, Susan McDaniel; and the John Hay Library. All alumni are encouraged to have their autobiographies and biographies archived in the John Hay Library.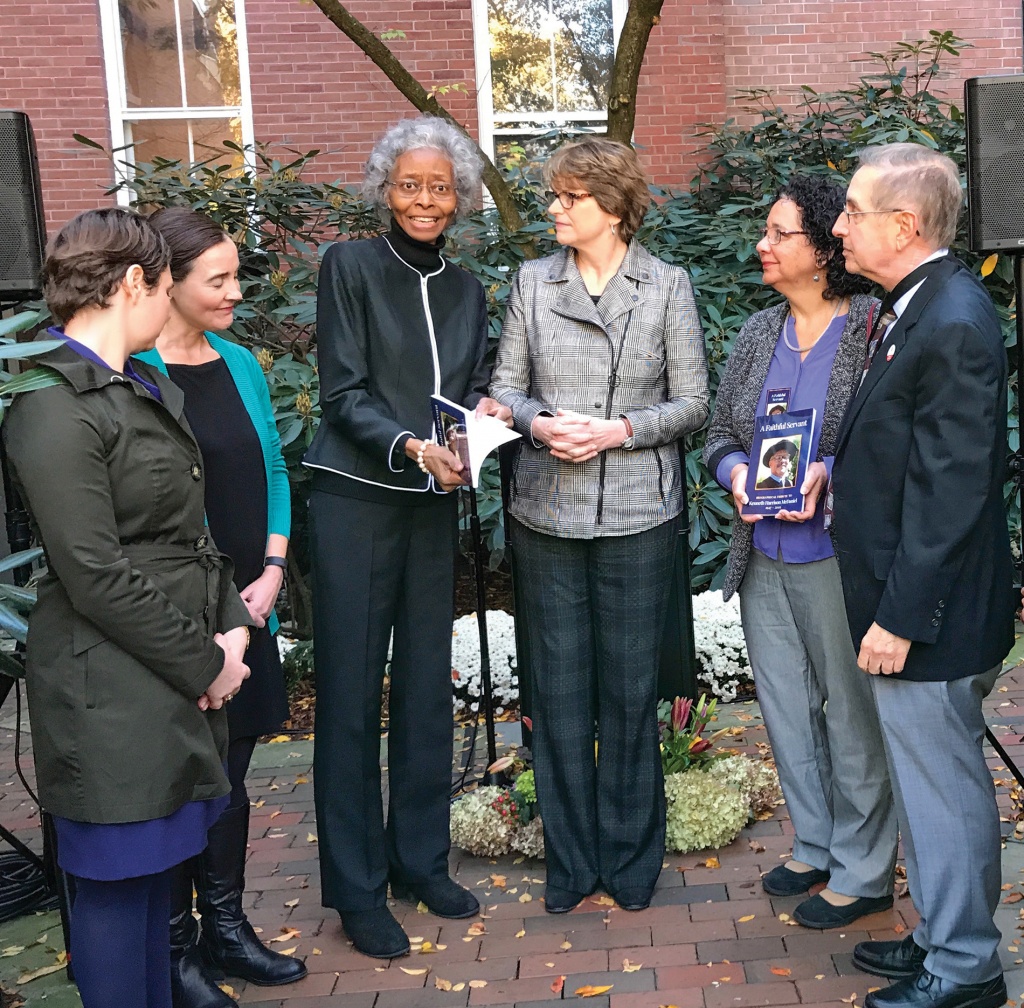 Nov, 2019
Julia Hazen married Zev Simpser on June 8. In attendance were Michelle Beaulieu, Sally Berman '81, Kimbie Casten, Hillary Dixler, Dave Eichler '09, Liz Berman Hazen '76, Ned Hazen '73, Lara Henneman '07, Howell Jackson '76, Nancy Leopold '76, John Magladery '73, Jordan Middendorf, Connie Berman Moore '85, Nina Mozes, Stuart Schussel, and Jeff Wagner '73.
May, 2019
Fresh Ink
New books by Kate Ascher '80, Thomas Mallon '73 and Monique Tello '95.
Read More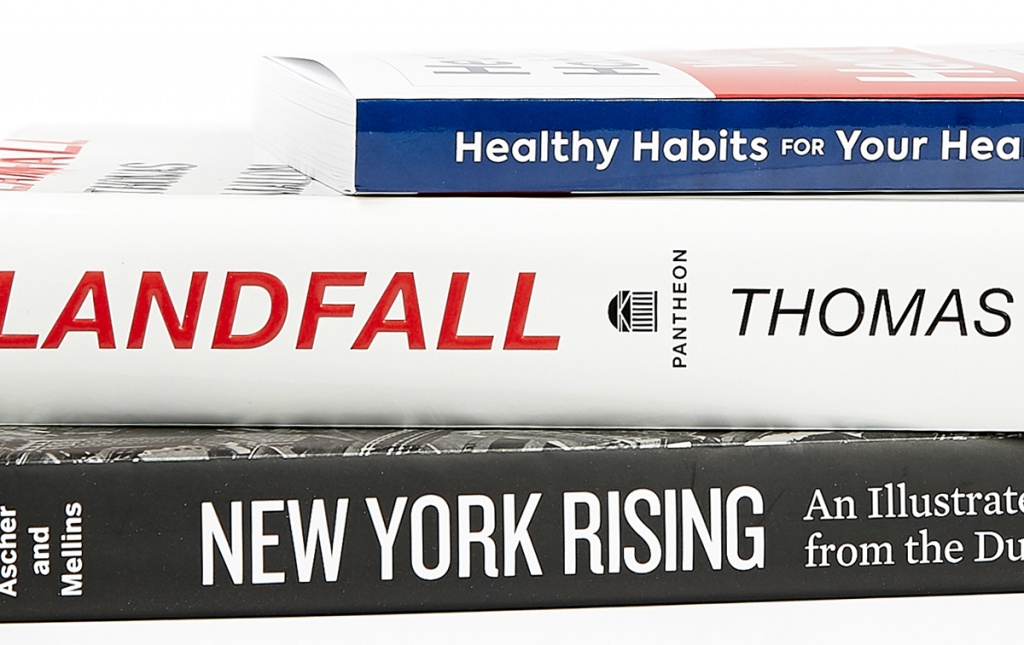 May, 2019
Ariana Cannavo and Jack Murphy '11 were married July 28 in Providence. In attendance were: Libby Boghossian '09, Marc Bergschneider '73, Mark Dee '11, Daniel Deisley '11, Casie Horgan '11, Misha Joukowsky '87, Allan Just '05, Lawrence Livornese '11, Lindsay McAlpine '09, Luke McGee '01, Portia Johnson McGee '01, Phoebe Manzella Murphy '82, Victoria Nguyen, Serin Seckin '11, Catherine Starr '05, and Deborah Dryer Vo '06. Professor Barrett Hazeltine was also at the wedding.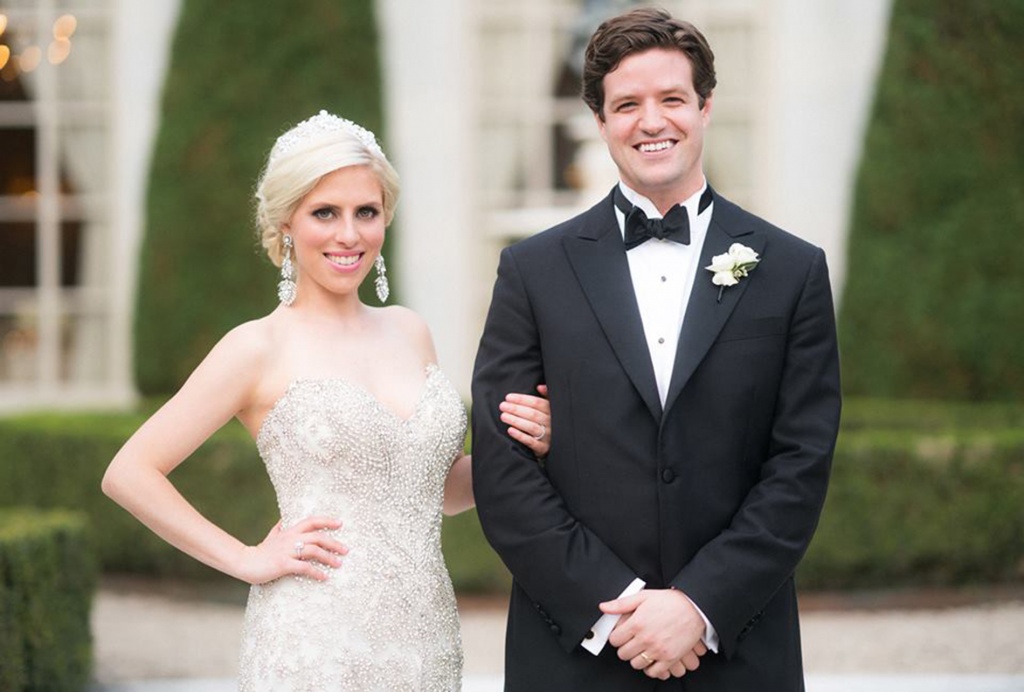 May, 2019
Benny Sato Ambush is a professional theatrical stage director and educator. His directing projects for the 2018-2019 theatrical season include: August Wilson's Fences, Florida Rep, Ft. Myers, Fla., Jan. 11 – 30; Nathan Alan Davis's Nat Turner in Jerusalem, Actors Shakespeare Project, Boston, Feb. 2-24; Hansol Jung's Cardboard Piano, The New Rep, Watertown, Mass., Mar. 23 to April 14; Marcus Gardley's black odyssey boston, Central Square Theatre, Cambridge, Mass., April 24 to May 19. In April Benny was inducted into the College of Fellows of the American Theatre.
Mar, 2019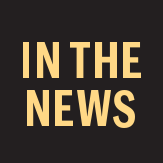 Atty. Preston Tisdale '73, Brown trustee, former BAM board member, and former president of the Alumni Association, has been appointed to the executive committee of the Public Justice Foundation, an organization that spearheads litigation and education efforts to aid and protect the public, helping to increase access to justice and combat threats to the justice system.
Mar, 2019
James E. Gillooly writes: "After 25 years as the Boston executive director of the Central Artery/Ted Williams Tunnel (think Big Dig) Team and deputy commissioner of the Boston Transportation Department, I will be retiring in 2019. Shout out to my Phi Kappa Psi brothers."
Mar, 2019
Elizabeth Ruedisueli George '76 MD and Bob George '77 MD write that they are "sorta" retired after 38 years in a family practice in rural Mercersburg, Pa. Bob still fills in at the office "as needed." They continue with nonprofit work to promote community wellness through walkability/bikeability, water way revitalization, and healthy eating programs. Healthyeatingadventure.org describes their local program promoting a plant-based lifestyle. Golfing, biking, and hiking are on the list, topped by travel to visit grandchildren and daughter Megan George Herold '02 in Wyoming; son Ben '02 in Canada; and daughter Ann in Orlando, Fla.
Mar, 2019
Walter S. Bopp writes: "My wife, Marguerite, and I moved to Jamestown, Rhode Island, full-time at the beginning of last summer. We had many guests visit us, including Ned and Liz Berman Hazen '76. I had a fun time at reunion getting to catch up with Dana and Jim Hahn and George Kapner, my freshman roommate. Doug Squires, our class treasurer, and I stay in frequent dialogue. Doug and Maggie stayed with us as well last summer."
Jan, 2019
Bob '76 MD and Margaret Maier Parker '77 MD retired from Stony Brook Univ. after 27 years and are planning to move to the eastern shore of Maryland. They will continue with editorial board activities with Critical Care Medicine and Pediatric Critical Care Medicine and continue to be active with the Pediatric Acute Lung Injury and Sepsis Investigators Network.
Jan, 2019
Jeffrey L. Purvin writes: "After a long career in business, I'm working full-time with my wife, Francesca, on the University of Fashion website, where she's handling the fashion end and I'm handling the business end. It's been a great way for me to learn some new skills and keep my brain sharp in retirement. I'm taking a break from music after rejoining my Brown bandmate, Mark Blumenkranz '72, '75 MD, '76 MMSc and the Fabulous Kangaroos a few years ago in Silicon Valley. I've stayed in touch with many of my other Brown classmates, including Mike Byers '71, Noah Dorsky '74, Peter Mansfield '71, Eric Oliner '72, and Peter Reinke."

Sep, 2018
Robert A. Reichley
A farewell to the former BAM editor and "perfect PR man."
Read More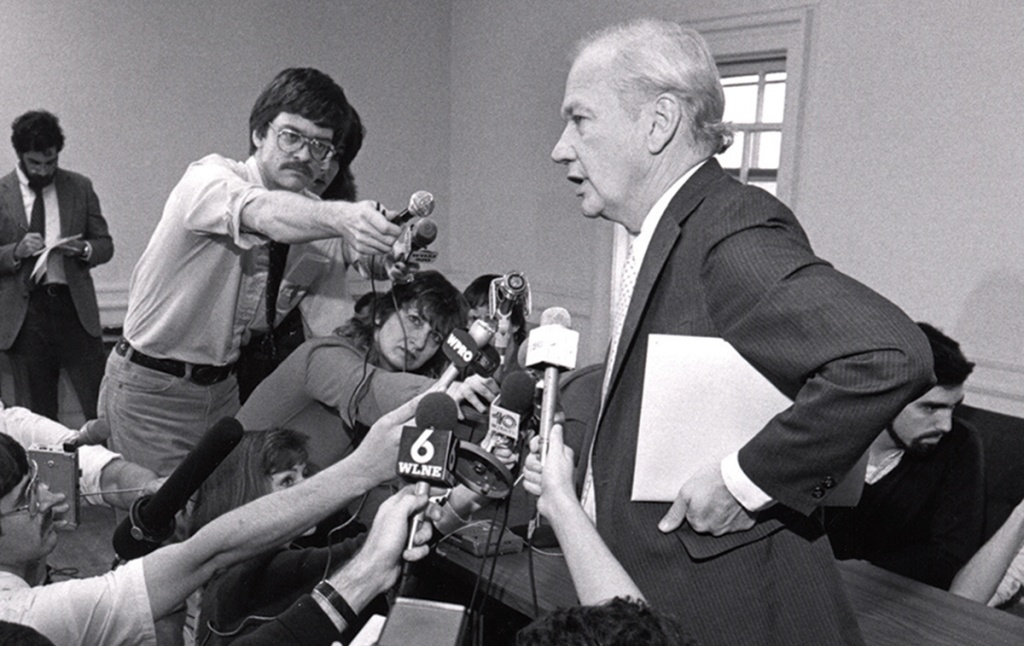 May, 2018
Notorious Doc
Documentary about Ruth Bader Ginsberg offers a glimpse into the justice's life
Read More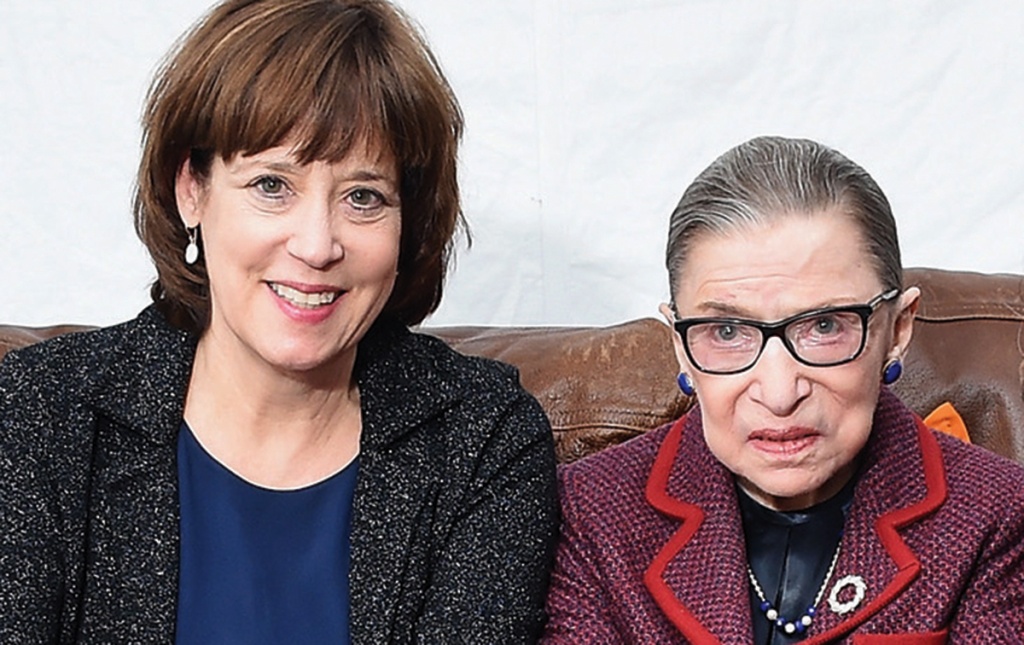 May, 2018
George Thurston received the American Thoracic Society's Public Service Award at the society's annual meeting in San Diego the week prior to his 45th reunion in May. The award recognizes significant contributions to public health related to improvement of indoor and outdoor air quality, eradication of tobacco usage, prevention of lung disease, improved management of communicable respiratory diseases, or improvement in the ethical delivery and access to health care in areas related to lung diseases. There is a special emphasis on efforts that have the potential to eliminate gender, racial, ethnic, or economic disparities. In his case, this has included offering expert testimonies before the U.S. Congress about air quality issues, representing the society at meetings with EPA administrators (including Scott Pruitt) and in the media, and community engagement on air pollution issues with underserved minority communities, such as in the South Bronx.
Jan, 2018
Henry Farah writes: "I have recently compiled the best efforts of my 30 years of painting and sculpture on the website artworkhenryfarah.com. Enjoy."
From the November/December 2017 Issue

Leigh Abts writes: "In June the American Society for Engineering Education honored me with the 2017 Lifetime Achievement Award. In part, the recognition was for efforts to engage and empower K–12 teachers to incorporate engineering design practices into their Science, Technology, Engineering, and Mathematics (STEM) curriculum and instruction. Through a series of National Science Foundation awards, and working with colleagues and collaborators across the United States, we are laying the foundation for a potential field trial over the next 12 to 24 months. We hope to pilot a potential Advanced Placement in Engineering course model that will include both curriculum and instruction related to the principles of engineering and hands on, project-based experiences. We also hope to pilot a teacher professional development model that will include both classroom and online training."

Paul Blazar was named chairman of the board of Avidia Bank, a $1.2 billion community bank serving the metrowest/central Massachusetts area.

Deborah Mayhew writes: "Nancy Chalat-Noaker was my original, randomly assigned, roommate my freshman year. We lived in Woolley Hall. She was a city girl from Michigan, I was a country bumpkin from Massachusetts. Nevertheless, we hit it off, and have remained close ever since. We roomed together every year at Brown, and she spent every college summer with me at my Martha's Vineyard home. We have stayed in touch ever since, visiting sporadically after she moved out to Utah and I moved back to the Vineyard. She came for a visit in June, and it was as if no time had passed. We just picked up right where we left off."

Mary Hutchings Reed's '73 AM latest novel, One for the Ark, published by Ampersand in 2016, won the Bronze in the Foreword Reviews' INDIES Book of the Year national contest. All her novels are available on Amazon.com in print and for Kindle. Her musical, Fairways, about golf, honesty, and love, was produced for the fourth time in the Chicago area in July to sold-out audiences. See more at www.fairwaysthemusical.com . She and her husband, William Reed '74, are both retired and enjoying sailing, duplicate bridge, golf, and gardening. Bill also speaks before numerous business groups on behalf of Physicians for a National Health Plan and advocates for a single-payer health-care system. They split their time between Chicago and Walworth, Wisc.

Nathan Williams writes: "I'm still practicing anesthesiology in a small town in New Mexico. My wife, Cathy Brett, and I live next to the Gila National Forest with horses, mules, burros, dogs, and cats."
From the September/October 2017 Issue


Warren Boothman is active in his research at the Environmental Protection Agency laboratory in Narragansett, R.I., using metals in sediment to diagnose low oxygen conditions in waters. He is also head coach of men's rugby at URI, which is moving up to Division 1AA after reaching national quarterfinals in Division 2 in 2015. Warren writes: "I still hear from old teammates Dave Mahon '72, Steve Verna '74, Rich Flanagan '74, Amleto Pucci '71, Joe Steed, and, of course, Jay Fluck '65."

Jane Seigler is stepping down as president of the Maryland Horse Council and will be spending more time with her horses and her husband, Paul Schopf '71,'73 ScM, on their small farm in Laytonsville, Md.
From the July/August 2017 Issue
From the May/June 2017 Issue
Friends of Suzanne Nolan (cocaptain, Pandas) report that some thirty years after recovering from acute leukemia, Suzanne is now in need of a kidney transplant and is on the National Registry. Suzanne is director of spiritual care at St. Francis Hospital in Hartford, Conn. To easily and confidentially explore your eligibility as a donor, call the Yale New Haven Transplant Referral Line at (866) 925-3897. More information at www.nolansuzanne.com
Patricia McMillen writes: "I'm alive and well in Oak Park, Illinois, and Chicago. I retired from a brief commercial law practice and am writing and proudly supporting Rep. Tammy Duckworth—now, Illinois's newest U.S. Senator. I also celebrated the 20th anniversary of my string band, The Common Taters, in January. Love and peace to all former Women of Brown United, their children, and their children's children."
Mary Hutchings Reed '73 AM announces the publication of her fourth novel, One for the Ark, available at Amazon and Barnes & Noble in print and electronically.
Diana Lee Norton writes: "I moved back to Colorado in September 2016. I am still doing a few tax returns for Block Advisors. Come see me in Denver."
From the March/April 2017 Issue
Steven A. Brody is the co-author of Principles & Practice of Assisted Human Reproduction, with Dr. Robert G. Edwards, winner of the 2010 Nobel Prize in Medicine.
Kenneth C. Cieplik is helping college graduates find their first job www.landingyourfirstjob.com
From the January/February 2017 Issue
Eric B. Einstein retired Sept. 21 after 34 years of practicing internal medicine at the same address in Georgetown, Conn. He will continue to work part-time at a community health center in Norwalk, Conn. His wife, Claudia Gruss '74, '77 MD, is a practicing gastroenterologist. Eric writes: "I have been privileged to serve my community for these years, and I thank them for their support."
From the November/December 2016 Issue
Marie Stoeckel retired from the R.I. Department of Human Services in 2015 and moved to Weymouth, Mass. She keeps busy ballroom dancing, taking classes and spending time with Nancy Cassidy, Santina Siena, and Karen Edwards.
Howard White writes: "During my years at Brown, the Chaplain's Office included Bev Edwards, a non-ordained chaplain. She was a role model for many, and she was one of the factors that influenced me to regard myself as a feminist then, and I still am a feminist now. During my undergraduate years, Brown employed several chaplains all at once, and I got to know each. While other chaplains may have been more widely known even then, Bev Edwards had a large impact, and maybe larger than even she realized. I became a Lutheran pastor, married a Lutheran pastor, and we have served together in multiple situations. Some credit should go to Bev Edwards and the whole chaplain's office as modeling a diverse ministry."
From the September/October 2016 Issue
After 32 years, Bob Phillips has retired from the Volpe National Transportation Systems Center in Cambridge, Mass. Most of his career there was devoted to supporting the Federal Aviation Administration. Bob and his wife, Cheryl, are still in Belmont, Mass.
From the May/June 2016 Issue
Warren Boothman writes: "I'm coaching men's rugby at URI. This fall, we won our conference title and went to the USA Men's Rugby Division II Northeast Regional Championship. Although we lost in the final to the number-two team in the country, we pushed them further than anyone else all year, and we ended the season ranked fifth in the nation in one poll."
Susan P. Colwell writes that she attended the 45th reunion of the Brown Assoc. for Cooperative Housing, which was held on campus Oct. 23–25, 2015. "It was a wonderful event, lovingly organized by volunteers who had lived in the Cooperative Houses at Brown starting in 1970. We went on to work for change in the wider world through careers in a range of fields, including community organizing, legal services, and medicine."
Vic Weinstein writes: "Still practicing ob-gyn full-time with additional duties as department chair. I gave up windsurfing, but I am spending lots of time on the water fishing in Charleston, South Carolina. I enjoy visits from my daughter, Carrie Weinstein Seidman '04; her husband, Greg Seidman '01 ScM; and my grandchildren, Gwen, 5 and Avery, 2."
Robert Ziobrowski was reelected to a third term as county commissioner in Franklin County, Pa. He also owns a real estate appraisal business. He and his wife, Ann, have two adult sons and live in Chambersburg, Pa.
From the March/April 2016 Issue
Nancy Cassidy, Jeffrey Schreck, and Santina Siena (see Phyllis Kollmer Santry '66).
Carol Ellis Thompson is founder and owner of Shop Your Closet. She writes: "I help women put together new outfits from the clothes they already own so they either won't have to shop or will shop smarter. A former diplomat, I had to dress well while sticking to a budget, and I've found a way to pass on my expertise."
From the January/February 2016 Issue
Jean Parvin Bordewich writes: "In 2014, my husband, Fergus, and I moved to San Francisco for me to join the William and Flora Hewlett Foundation. I work with the Madison Initiative to strengthen Congress and its ability to function. I retired from the Senate staff after more than 20 years of service."

Les Dinkin, managing director of Novantas Inc., was elected to the board of Marketing EDGE. Novantas provides analytic advisory and technology solutions for banks and other financial service entities. Marketing EDGE is a nonprofit that trains college students in the field of marketing.
Joel Goldstein writes: "I am enjoying semi-retirement, while still consulting to eight businesses in the Boston area on strategy and organization dynamics. The big news is that, after 33 years together and now with SCOTUS affirmation, my partner, Reed Goodman, and I were married in September. Reed and I spend the winters in Naples, Fla. I wonder if any other classmates do the same."
Grayson Kirtland is retired. Grayson and his wife toured Italy in May. In July they attended his niece's wedding in Alexandria, La. Talbot Jacobs '18 of the varsity men's swimming and diving team coached Grayson this summer on the Orinda Aquatics Masters swim team.
Mary Hutchings Reed '73 AM writes: "I retired from the practice of law at Winston & Strawn in February 2015. In June, the Legal Assistance Foundation, the largest provider of free civil legal service to the poor in Cook County, honored me as their Champion of Justice. Michelle Obama sent me a video congratulating me, calling me her friend, and saying how much she enjoyed working with me when she was an associate at Sidley. You can see the video on YouTube or on my website, maryhutchingsreed.com ."
Glenn Rudy and his wife, Patricia, announce the birth of their granddaughter, Thea Rose, the second daughter of Michael Rudy '99 and his wife, Jamie.
From the November/December 2015 Issue
Les Dinkin, managing director of Novantas Inc., was one of the industry officers elected for a three-year term to the board of trustees of Marketing EDGE. Les writes: "Marketing EDGE is the only nonprofit solely committed to the business of marketing by increasing awareness, engagement, and involvement with college professors, students, and practitioners. Board members include executives from Facebook, American Express, Hearst Magazines, GameStop, IBM, SAP, Epsilon, Merkle, Direct Marketing Association, and Harvard Business School, among others."
From the September/October 2015 Issue
Karen Stone writes: "I've been away from home too long! In May I moved to Park Slope, Brooklyn, to enjoy the many charms of New York City. I'm blogging about my adventures on WordPress."

Tim Truby writes: "I stopped doing marketing writing for The Man last year to focus on my own projects, specifically books that combine informative travel writing with photography. My first destination book is on the Utah National Parks locations I've photographed for decades and is called Photographing the American Southwest: Getting Impressive Shots at Zion, Bryce, Arches, Canyonlands and Capitol Reef."
From the May/June 2015 Issue
Alfred Gladstone (see Michael Gladstone '07).

In December, Jim Ulrich retired as an associate professor from Duquesne Univ. in Pittsburgh, Pa., where for 12 years he served as team leader of the faculty in the School of Leadership and Professional Advancement. In January, he assumed the role of leadership program manager for the California Agricultural Leadership Foundation in Salinas, Calif.
From the March/April 2015 Issue
Thomas Jacob writes that his son, Jeremy Jacob '12, is living with fellow alumni in San Francisco and working for Mission Asset Fund, a nonprofit that creates financial products. His other son, Timothy '15, is concentrating in international relations and is captain of the lacrosse team.

Edward Kleinbard '73 AM is the Ivadelle and Theodore Johnson Professor of Law and Business at the Univ. of Southern California's Gould School of Law. He lives in Pasadena, Calif. Oxford Univ. Press published his book, We Are Better Than This: How Government Should Spend Our Money, in October.

Nina Peskoe Peyser writes: "After 30 years as a health-care and research administrator, I continue my retirement career of health care combined with adult education. I have been teaching English as a Second Language and American business culture and communication skills to professionals. I also teach reading, writing, and computer skills to GED candidates and community college students who are embarking on allied health careers. My partner, Michael Rubenstein, and I have served as home-stay parents to young adults from five continents over the past six years, and we currently host a Syrian student who has taught me more about life in a war-torn world than I could possibly teach him about English and American culture."
From the January/February 2015 Issue
Kenneth Cieplik '74 MAT launched a business that mentors recent college graduates on how to find a job.
From the September/October 2014 Issue
Lena Chen writes: "I returned from Red Lodge, Montana, in early April to help my daughter Chia Chen-Speidel '11; her husband, Ivan Thrane; and their toddler, Yarrow, deliver close to 100 kids (baby goats)!"
From the May/June 2014 Issue
Linda Baumann's treatise "Health Care Fraud and Abuse: Practical Perspectives" was published in December. Linda is head of the Health Care Group at Arent Fox LLP in Washington, D.C. She writes: "The most exciting recent event was the marriage of my son, Douglas Faron '06, to Barbara Page in Key West in April 2013. Susan Biel Kerley was there, as well as many of Doug's classmates."
Eileen Schwartz Kupersmith was honored in December as "A Woman of Valor" by Tiferet Bet Israel for her years of dedication as director of early childhood education. She and her husband, Stephen Kupersmith, celebrated 40 years of marriage last June. They have two children, Adam and Lauren Kupersmith '04, and two grandchildren, Thea and Miles.
Peter de Lisser was named head coach of the Italian National Lacrosse team and will compete in the World Championships in Denver in July 2014. The team is looking for a couple of corporate sponsors to help get them to the U.S. Sponsors will get significant advertising exposure throughout the ten-day World Championship event.
From the Janaury/February 2014 Issue
Karen Stone retired as assistant dean for medical education at the Univ. of North Carolina School of Medicine on Aug. 1. She writes: "I am thrilled to be working full-time on art."
From the November/December 2013 Issue
Jay Geary writes: "Despite the Friday night rain and weekend cold, the 40th was the best and most enjoyable and memorable decennial class reunion I've attended since graduating. Wet Dwarfs (Larry McMahon, Les Dinkin, and me) and 2 Good Eggs (Al Atlas and Lenny Savoie '74) and Steve Small (guest vocals and great posters!) rocked the class party on Saturday night, followed by a great performance by the Egg Brothers (Al, Lenny, Steve Feiner, John Rosenberg '74, Rich Miller '74, and Jim Schieffle). Thanks to all musicians who brought their 'A' game for the occasion and to our fellow class members who provided the inspiration. We ended our set with the Stones' 'The Last Time,' but we're already looking forward to 2018."
Scott Blake Harris has returned to private practice after serving two years as general counsel of the U.S. Department of Energy and two years as general counsel of Neustar Inc. He was named managing partner of Wilkinson Barker Knauer LLP, a Washington, D.C., and Denver, Colo., law firm focusing on technology, communications, and energy law. Scott also received a Distinguished Service Award from the Federal Communications Bar Association, and is currently serving as chairman of the FCC's Advisory Committee for the 2015 World Radiocommunication Conference. His daughter, Margot, is a member of the class of 2015. His son, Colin, graduated from Dartmouth in June, works at an aerospace company in Virginia, and is running for the Virginia House of Delegates.
Larry McMahon writes that he enjoyed seeing old friends at the 40th reunion. "Can we ever get enough chilly drizzle at the Campus Dance? Weekend highlights included impresario Les Dinkin's musical extravaganza and the Ivan Fuqua Memorial Run organized by cross-country teammate Steve Small. Let's do it again!"
Lawrence Moss writes: "After seven years representing Human Rights Watch at the U.N. and related advocacy projects in international human rights, I joined Hunter College (part of CUNY) to teach and direct its undergraduate human rights program. I'm based at the Roosevelt House Public Policy Institute in the brownstone former home of Franklin and Eleanor Roosevelt on East 65th St. in Manhattan. In addition to writing and teaching, I have a diverse portfolio: designing a curriculum and hiring additional faculty, mentoring a new generation of activists, presenting public programs and seminars for students and faculty with human rights experts and practitioners from around the world. I've lived in a NoHo loft since 1994. I also spent quite a bit of time in my native Rockaway Beach last winter, taking care of my family home after Hurricane Sandy, and working with Occupy Sandy activists. Never too many dull moments in NYC!"
Karen Stone writes: "I retired on August 1 as assistant dean for medical education at the University of North Carolina School of Medicine. I'm thrilled to be spending my days in my studio working mostly on 3D paper objects.
Nicholas Fiekowsky (see Births & Adoptions, Rebecca Fiekowsky Whitten '02).
From the September/October 2013 Issue
Les Dinkin organized the reunion of two Brown-based rock bands, the Egg Bros. and the West Dwarfs, at the class of '73 reunion dance party on Saturday night. He writes: "Playing to an overflowing SRO crowd of dancing fools of alums, grads, and students (Thayer Street was almost shut down due to the crowds), the two bands rocked Harkness House till 1 a.m.—way past everyone's normal bed time. The musicians traveled from St. Louis (Larry McMahon), Florida (Jay Geary), Seattle (Al Atlas), Charlotte (Rich Miller), Nashville (Steve Small), and Buffalo (Jim Sheiffle), as well as the greater NYC metropolitan area (Len Savoie '74, Steve Feiner, John Rosenberg '74, and myself). Guest singer Nancy Rosenberg '75 also joined for several numbers. Luckily, and probably due to the weather, no streakers were in attendance. The band would very much welcome any pictures and recordings to commemorate this auspicious occasion. The bands are available to play at parties to celebrate weddings, divorces, anniversaries, funerals, incarcerations, gas station openings, or whatever."
Peter H. Falk founded RediscoveredMasters.com , a unique exhibition-planning resource for museum curators, gallerists, and historians. An advisory board of art historians identifies and champions excellent late-career artists (and those who have died) who are deserving of greater critical recognition. Peter writes: "I've had the pleasure of curating "The Pinajian Discovery," an incredible story of a hermit artist whose collection is owned by Lawrence E. Joseph '74."
From the May/June 2013 Issue
Linda Baumann writes: "The third edition of my book Healthcare Fraud and Abuse: Practical Perspectives will be coming out next year. While it is a great professional milestone, I'm also pleased to report that I was just named to the Honorary Board of Directors of Arena Stage in Washington, D.C."
Warren Boothman writes: "I've now been at EPA's research lab in Narragansett, R.I., for more than 30 years, 25 of them as a federal research chemist. I still get to go out in boats sampling the southern New England coastline while conducting coastal environmental research. And while I get into one or two 'old boys' rugby games every year, I am more involved now as head coach of the men's club at URI, where I regularly face off with Brown's club and my former teammate and coach, Jay Fluck '65, on the opposite sideline."
Jean Parvin Bordewich serves as staff director of the U.S. Senate Committee on Rules and Administration. In 2012, she served as staff director of the Joint Congressional Committee on Inaugural Ceremonies, which was responsible for planning the 2013 presidential inaugural swearing-in ceremonies for President Obama and Vice President Biden, as well as other inaugural activities at the Capitol on Jan. 21.
Felipe Floresca has spent the last 40 years working in government and politics, serving the Clinton and Obama administrations on domestic issues. Felipe has also worked on urban issues with former Senator Ted Kennedy, former New York Governor Mario Cuomo, and Mayors Ed Koch of New York and Frank Jordan of San Francisco. He has worked in philanthropy with the Annie E. Casey Foundation, Charles D. Smith Foundation, and the Winthrop Rockefeller Foundation. As a former director of Brown's Third World Center, he has returned to campus several times as an alumni speaker for Third World Transition Week. He lives in Maryland with his wife, Providence.
Jeffrey Mendel is chief radiology adviser for Partners In Health's Mirebalais Univ. Hospital in Haiti, which opened in March. He is recruiting volunteer radiologists to help with remote interpretation of the imaging studies from Haiti.
From the March/April 2013 Issue
Virangini Perkins Afzal (See Engagements & Weddings, Margot Lawton '07).
Kenneth Cieplik '74 MAT recently started Team and Corporate Sales LLC, which manufactures and sells athletic apparel for the high school, college, and corporate markets.
Diane Rallis Conover '79 AM (See Engagements & Weddings, Margot Lawton '07).
Joel J. Goldstein writes: "I retired from my role as senior vice president of organization development at Fidelity Investments in November 2008. Since then, my partner and I have been doing lots of travel to national parks, warm climates in the winter, and Europe. I also still consult with about 10 clients in financial services, health care, and education."
Nancy Di Pretoro (See Engagements & Weddings, Margot Lawton '07).
James H. Hahn writes: "Save the date for our 40th reunion over Memorial Day weekend, May 24–26, and check out the reunion website at http://alumni.brown.edu/news_events/reunions/ . If you plan on joining us, book your hotel early and watch your mail for the official invitation. Blurbs and bios are welcome. Also, be sure to make your 40th reunion gift to the Brown Annual Fund at www.gifts.brown.edu between now and reunion weekend to help us reach our class goal. Looking forward to seeing everyone in May!"
Thomas Jacob (See Engagements & Weddings, Margot Lawton '07).
David Lawton (See Engagements & Weddings, Margot Lawton '07).
Alice McManus Lawton (See Engagements & Weddings, Margot Lawton '07).
Lillian Lim writes: "I have joined ADR Services Inc. as a mediator and arbitrator following 26 years of judicial service with the Superior and Municipal Courts of California. I am headquartered in San Diego. When I'm not working, I paddle an outrigger canoe, play the piano, and strum the ukulele. My son, Peter L. Quon '02 and his wife, Helen Chan '03, will be at the class reunions in 2013 ."
Connie Manske (See Engagements & Weddings, Margot Lawton '07).
Patricia McMillen writes that since retiring from law practice and the liquidation of her family farming operations in 2005, she is writing, performing, and travelling full-time with her 16-year-old band, The Common Taters.
Scott Reding (See Engagements & Weddings, Margot Lawton '07).
Ernest C. Roenbeck writes: "Contact me if you are interested in joining Phi Kappa Psi '73 for our 40th reunion."
Tim Schantz moved to Washington, D.C., from Old Greenwich, Conn., to serve as executive vice president and chief operating officer of the Protestant Episcopal Cathedral Foundation, encompassing the Washington National Cathedral and three schools.
Eric Schrier (See Engagements & Weddings, Margot Lawton '07).
Janet Showers writes: "My husband, Day Patterson, and I are now both retired. We purchased a home in Naples, Florida, and we are loving the weather and playing golf and tennis year round. We still frequently visit family and friends in New York and Pennsylvania, and spend our summers in Greensboro, Vermont."

From the January/February 2013 Issue
Martha E. Banks received a Distinguished Leadership Award from the American Psychological Association's Committee on Women in Psychology "in recognition of her scholarship and service to the inequities faced by women of color and women with disabilities."
Frederick Berman (See Engagements & Weddings, Helene Strauss '05).
Walter S. Bopp writes: "My wife, Marguerite, and I live in New York City and have a summer home in Jamestown, R.I., where we have hosted good alumni friends Ned Hazen, John Magladery, and James Hahn along with their spouses. I had an active sailing summer, racing a restored Herreshoff S-Class wooden sloop. I have also invested in and am heading an exciting medical online health-care start-up in Providence, Nalari Health. My wife and I had a wonderful experience in January traveling around the world with Barrett Hazeltine."
Janet Nusinoff Egelhofer (See Engagements & Weddings, Kathryn Egelhofer '06).
Cynthia Wills Harriman writes: "I'm in my 10th year of working for Oldways, a nonprofit nutrition education organization, running our Whole Grains Council. If you've noticed that little black-and-gold stamp on a food package, you've seen what I do. It's now on 2,600 products in 36 countries. I am still living in Portsmouth, N.H., with my husband of 40 years, Lew. I am now a grandma to two lovely granddaughters."
Scott Blake Harris is the senior vice president and general counsel of Neustar Inc., a high-tech telecommunications, Internet, and Internet services company in northern Virginia. He was recently honored as a "Legal Visionary" by the Legal Times for his work in both government and the private sector. Scott's daughter, Margot Humphrey '15, is a sophomore at Brown, and his son, Colin, is a senior at Dartmouth. Scott lives with his wife, Barbara, in the Washington, D.C., area. Scott also reports that no one in his family is buying the "visionary" stuff.
Therese Sullivan Kelly writes: "I am living in Wellesley, Mass., retired but writing grant proposals for small nonprofits. Walking, practicing yoga, and spending time with family and friends keep me busy and happy."
George Thurston and Prudence Meader Thurston write they embarked on their empty-nest years when their youngest child, Emma, started her freshman year at Barnard last fall. George is now director of the Human Exposures and Health Effects Program in the Department of Environmental Medicine at the New York Univ. School of Medicine, where he has been a member of the faculty since 1984. He was also selected to represent the medical school as an NYU Senator for the 2012–13 academic year.
From the November/December 2012 Issue
The 40th reunion gift committee writes: "Save the date for our 40th reunion May 24–26, 2013! It's not too late to join the 40th reunion gift committee. Simply inquire at brown_40th_reunion@brown.edu. Also, be sure to make your class gift to the Brown Annual Fund at www.gifts.brown.edu by reunion weekend to help us reach our class goal."
From the September/Obtober 2012 Issue
Joel Betesh and Joan Katz Betesh (see Births & Adoptions, Rachel Betesh '06).
Robert Thunell is the senior associate dean for science at the Univ. of South Carolina. He's been there for 33 years.
From the May/June 2012 Issue
John Scarritt writes that Christina Maria DesVaux '06 received a plaque and $1,000 check for the inaugural John A. Scarritt Marketing Summit MBA MVP Award at the Wake Forest Univ. Schools of Business Marketing Summit. John, a Wake Forest MBA alumnus, says: "I am so proud to be associated with Wake Forest Univ. Schools of Business and the world-class Marketing Summit."
From the January/February 2012 Issue
Stanley Baumblatt and Suzanne Jacobs Davidson (see Engagements & Weddings, John Feuerstein '05).
Cynthia Field Braca writes: "I retired from the North Providence, R.I., school department in June. I am now working as a literacy specialist for Wilson Language Training, publisher of phonics-based reading and spelling programs. Michael Braca keeps busy with his photography and computer software development."
Thomas Dougherty (see Robert Jenks '54)
Arthur Horwich '75 MD has been working on the mechanism of action of a protein folding machine that is a specialized protein itself, a double ring complex, since the late '80s, when he discovered its ability to assist protein folding in the cell. He shares the Lasker Award for Basic Research with his early collaborator F. Ulrich Hartl, now at Max Planck Institute in Germany.
George Kapner writes: "On Oct. 1, 2011, I reached the milestone of 1,000 varsity high school victories. All these wins have come during my 37-year career teaching mathematics and coaching five different varsity sports at Westfield High School in Westfield, N.J. In addition to a cumulative record of over 1,000 wins, my teams have won more than 100 championships, including 10 state championships: two in girls' soccer, two in boys' soccer, two in boys' swimming, and four in boys' tennis."
Bruce Macdonald writes: "I am finishing my fifth year working at Columbia Univ. Medical Center tracking the endowment portfolio and gifts. My triplet boys just had their bar mitzvah and made it to eighth grade."
O. Rogeriee Thompson received a 2011 Women of Achievement Award from the YWCA of Northern Rhode Island, a nationally recognized award based on achievements in promoting peace, justice, freedom, and dignity. Appointed by President Obama and unanimously confirmed by the Senate, Rogeriee serves as a circuit judge for the First Circuit Court of Appeals. She is the first African American and second woman to serve on this court. She is a trustee of the YMCA of Greater Providence, and serves on the board of directors for the Rhode Island College Crusade for Higher Education and the Brown University Committee for the Fund for the Education of the Children of Providence.
Mary Hutchings Reed was named Chicago's 2012 Advertising Law Lawyer of the Year by Best Lawyers. Mary has practiced advertising, marketing, and entertainment law for 35 years and is of counsel to Winston & Strawn, Chicago.
From the July/August 2011 Issue
Fred Berman (see Engagements & Weddings, Laura Goodman '05).
Arthur Corvese Jr. retired from Con Edison in New York City in July 2010 after 37 years as a department manager. Early in his career he served in many construction and engineering-related assignments in both fossil and nuclear power, but he writes that he never lost his passion for Brown or Providence, his hometown. He visits family and the campus regularly for athletic events and reunions. He is now serving as treasurer and president of his local Sons of Italy Lodge, has established a small construction management consulting business, and enjoys spending time with his wife, Dorothy; his three children; and his new grandson. He writes that he can also now "ride the motorcycle and walk the beach on those beautiful spring and summer mornings."
After a successful career as a mergers and acquisitions lawyer, R. Keeffe Griffith retired as vice president/secretary/general counsel of AECOM, a large NYSE-listed architectural and engineering firm. He is now a filmmaker, having written, acted in, codirected, and produced his first full-length feature film, a romantic comedy entitled Mommy & Me.
Scott Blake Harris has, after two years, resigned as general counsel of the U.S. Department of Energy. He was nominated for the position by President Obama and confirmed by the Senate in the spring of 2009. He has taken a position as executive vice president of legal and external affairs with Neustar Inc., a high-tech telecommunications and Internet services company in Sterling, Va. Scott lives in the Washington, D.C., area with his wife, Barbara, and their two children, Colin and Margot. Colin is a sophomore at Dartmouth, and Margot Harris '15 is coming to Brown in the fall.
Stephen and Eileen Schwartz Kupersmith became grandparents on June 29, 2010, with the birth of Thea Rochelle Kupersmith. Thea's parents live in Philadelphia; Adam is a high school English teacher, and Bernice is a textile conservator at the Philadelphia Museum of Art. Stephen and Eileen's daughter, Lauren Kupersmith '04 received a JD from Washington Univ. in St. Louis and is currently practicing law at Goodwin Procter in Boston. Stephen continues to work as a full-time ob-gyn, and Eileen directs an early childhood education program.
From the May/June 2011 Issue
Polly Wall Daly and Bob Daly write that Polly's daughter, Mary Coe '06, was married on June 26 in Providence. Polly's son, Livy Coe, is an ensign in the U.S. Navy on deployment to the Persian Gulf. Bob's son, Will Daly, graduated from George Washington Univ. in May 2010, and his daughter, Annie Daly, is finishing a semester in Edinburgh. She is a junior at Conn. College.
Alan Gallotta retired as both high school athletic director and head baseball coach at Cohasset (Mass.) High School, but continues to teach mathematics there. His daughter, Leanne Gallotta '04, enjoys her job as a financial analyst at Morgan Stanley Smith Barney.
From the March/April 2011 Issue
Deborah Mayhew (see John Mayhew '43).
Steve Pollock (see Engagements & Weddings, Russell Pollock '76).
From the January/February 2011 Issue
Deborah Mayhew (see John Mayhew Jr. '43).
From the July/August 2010 Issue
Derek M. Cerjanec writes that he is working at a Rockler retail outlet selling woodworking equipment and supplies. He moved to Falmouth, Me., four years ago. In March, at the New England Masters championship swim meet, he bumped into Lloyd Keigwin Jr. '69, whom Derek had not seen since he was a freshman living down the hall from Lloyd's younger brother, Lance Keigwin.
From the May/June 2010 Issue
Andy and Barb Doerr Benson (see Megan Tracy Benson '00).
From the January/February 2010 Issue
Marc Bergschneider (see Hilary Farrell '05).
Jean Parvin Bordewich has been named staff director of the U.S. Senate Committee on Rules and Administration after working for two years as chief of staff to U.S. Representative from New York State John Hall and six years on the staff of U.S. Senator from New York Charles Schumer. She and her husband, author Fergus M. Bordewich, moved from Red Hook, N.Y., to Washington, D.C., in May. Their daughter, Chloe, is a sophomore at Princeton. Jean has long been active in Democratic politics and ran for Congress in 1998 from N.Y.
From the November/December 2009 Issue
Martha Browne visited campus briefly in April to attend a conference on ancient Assyrian religion that was organized by visiting professor Jamie Novotny. She writes: "It was a fascinating afternoon, and a moving and inspiring opportunity to meet scholars carrying on the work of late professor Abraham J. Sachs, whose memory I cherish."
Roland Hannes writes: "You were once doing yoga on the Green, listening to Hendrix and The Who. Time has gone by, and now you are ready for your second youth. It's called retirement. So pick up the guitar and start jamming again. And if you do, make sure your guitar has a Hannes Bridge. Check it out at www.rolandhannes.com."
From the July/August 2009 Issue
Scott Blake Harris was nominated by President Obama and confirmed by the U.S. Senate as the General Counsel of the U.S. Department of Energy. Scott lives in the Washington, D.C., area with his wife, Barbara Straughn Harris (Wellesley '78), and their two children, Colin (Dartmouth '13) and Margot.
Roy Stiff worked for Campus Crusade for Christ as an undercover missionary in Communist Poland from 1977 to 1991. He writes: "Through all the tapped phones, police stationed outside our apartment, and interviews with the secret police, God protected." In 1991 Roy moved from Poland to Russia with his wife, Gosia. They have three grown children stateside, and have welcomed their first grandchild and are considering coming stateside.
From the July/August 2009 Issue
Alan Cole '76 MD (see Jonathan and Lisa Cole Olin '99).
Scott Blake Harris has been nominated by President Obama to be general counsel of the Department of Energy. The position is subject to Senate confirmation. Scott lives in Va. with his son, Colin, 18, who will attend Dartmouth in the fall; his daughter, Margot, 16, a sophomore at the National Cathedral School; and his wife, Barbara (Wellesley '78).
Candy Doehlert Simmons is still in Southern Calif., though she moved from the Hollywood Hills to the fringes of Ventura County a couple of years ago. She is now head of budget and finance at the J. Paul Getty Museum and general manager of Getty Publications. She writes: "I'm pleased and relieved to report my son, Nick, graduated from the Univ. of Chicago in June 2008 and is working there in research at the Booth School."
From the May/June 2009 Issue
David Cooper will become professor and dean of Elon Univ.'s School of Education on June 1. Beth Gerber is creative director at Catchword, a brand-name-development firm, where she helps name new products and companies.
Dana Cook Grossman (see Emily Grossman Reilly '98).
Alfred N. Kay Jr. moved to Austin, Tex., to teach the divorce process to consumers at Texas Divorce Bootcamp.
Rod Robinson, after more than 30 years in the morass of law, has found his calling photographing African wildlife and scenery. His limited-edition prints can be seen at www.theimagesofafrica.com. Rod is making a full transition from tax law to doing something he really loves. He would love to hear from old friends.
Bette Schultz took early retirement from Novartis Pharmaceuticals, where she had been vice president of business development and licensing and mature products. She is developing her consulting firm, Business and Licensing Solutions, and has also had time to explore such hobbies as digital photography. Her husband, Paul Payton '69, reports that, although his voice-over business, Have Voice, Will Travel, has been slightly dented by the current economy, it continues to be strong, with extensive commercial, corporate, and training work.
From the March/April 2009 Issue
Martha E. Banks is the 2008–2009 president of the Society for the Psychology of Women. In March 2008, she received a Presidential Citation from the American Psychological Association. Martha is a research neuropsychologist with ABackans DCP in Akron, Ohio.
David O'Hara (see James Watson '02).
Warren Trepeta '76 AM, '81 PhD has been appointed senior portfolio manager and chief economist at the California Public Employees Retirement System, where he has worked for nearly eight years. He oversees investments in government securities and management of the pension fund's foreign exchange exposure. He continues to live in Vacaville, Calif., with his wife, Pat, and two sons, Alex, 18, and Glenn, 13.
From the January/February 2009 Issue
Ellen Cohen Anderson teaches chemistry and biochemistry at St. Joseph College in West Hartford, Conn. Her daughter, Sarah; son-in-law, James; and granddaughter, Isabella, live close by and visit regularly. Her husband, Mike, still works as an environmental consultant at TRC.
Michael Braca is expanding his photography business, taking sports photos for The Sports Review and MaxPreps, while continuing to work as a computer software developer. His wife, Cynthia Field Braca, is still working as a special educator. Their son, Andrew '10, is a sportswriter for the Brown Daily Herald.
Bob Daly and Polly Wall Daly have moved back to Providence, a block away from the Brown campus.
Les Dinkin is managing director at Novantas LLC in New York City, consulting with retail financial institutions, speaking at several national industry conferences, and being interviewed in the business and industry press. Les just got engaged, continues to drum at open-mic nights, and looks forward to hearing from others in the retail financial services or other erstwhile musicians.
David Duhaime and his wife, Claire Flanagan Duhaime '75, write that their son Zach '12 has joined his brother Erik '10 at Brown.
Steven Flood '77 MD (see Julie Flood Obbagy '03).
Dana Cook Grossman (see Joanna Grossman '03).
From the September/October 2008 Issue
Jamie Kaplan is a cofounder and executive director of the Cromwell Center for Disabilities Awareness in Portland, Me., (www.cromwellcenter.org). His wife, Suzanne Meeker, is a lawyer with a large firm in Portland. They live in Brunswick and have two sons; Jesse is a senior at Harvard and Sam is beginning Amherst College.
From the July/August 2008 Issue
Steve Horowitz (see Rebecca Spielfogel Polivy '02).
George Claflin (see Janet Cameron Claflin '45).
Catherine Brissey Maxwell writes: "I am enjoying my private practice with an all-female group (two psychologists, three social workers). We modestly refer to ourselves as 'the divas of mental health,' but have yet to put it on our cards! My daughter, Melissa, is working on a PhD in child clinical psychology at Vanderbilt Univ., and our son, Cliff, is finishing a business degree at Indiana Univ., without—he will note proudly—ever taking a psychology class. His dad, my husband, Scott, is a psychologist, too, and editing an APA journal."
Jessica Murray writes: "I haven't written since I gave birth to my children—the first graduated from RISD, the second is off to Cooper Union, and now I've had my third, a book, Soul-Sick Nation: An Astrologer's View of America (MotherSky Press 2008)."
From the May/June 2008 Issue
Don't forget to register for our 35th reunion May 23–25. Plans for the great weekend include a welcome reception, dinner at Pembroke Field and Campus Dance. On Saturday join us for Alumni Field Day and dinner at Wriston Tent before WaterFire. On Sunday we will march down the hill followed by a Grab 'n Go lunch. We look forward to seeing you there. If you haven't received a registration packet, please call reunion headquarters at (401) 863-7783.
Peter H. Falk (see Kristen Falk Van Hull '01).
Bob Lane joined the Philadelphia office of Stevens and Lee as a shareholder. A real estate lawyer, Bob will help to build the firm's real estate and project finance practice in greater Philadelphia.
Lillian Lim retired Aug. 1, 2007. She writes: "As I was wheeled off into the sunset selected as the Outstanding Jurist of 2007 by the San Diego County Bar Association and commencement speaker for Thomas Jefferson School of Law, receiving an honorary doctorate at the same time, I immediately went on a one-month cycling vacation with my husband, from Seattle to Portland, Ore. I am currently part of a special judge task force assigned to help Riverside County reduce its civil trial backlog. With more free time now, I am a member of the San Diego Dragon Boat Team."
Dennis Ogiela writes: "In recognition of services provided to the National Republican Committee Physician Advisory Board, I have been awarded the Congressional Order of Merit, the Committee's highest honor. Also, I recently founded and serve as CEO of Medical Risk Consultants LLC, which provides consultative services to the insurance industry."
Bob Warren (see Susan Warren Weston '03).
From the March/April 2008 Issue
Class president Marie Stoeckel reports: "Reunion plans are complete. We hope to see you at Brown for a great reunion weekend, May 23–25, 2008! You should have received your reunion registration packet. If not, register online at (alumni. brown.edu.) Questions? Contact headquarters at reunions@brown.edu.
Mary Hutchings Reed '73AM had her first novel, Courting Kathleen Hannigan, published in September by Ampersand, Inc.; it's available on Amazon. Bill '74 is an internist with Advocate Health Care and earned his U.S. Coast Guard master's license in 2006.
Leonard A. Schlesinger, former vice chairman and COO of the retailer, Limited Brands, was named the 12th president of Babson College in Wellesley, Mass. He will assume his new position on July 1.
Bob Warren '73 (see Susan Warren '03).
From the January / February 2008 Issue
Class president Marie Stoeckel reports: "Save the dates for our 35th Reunion: May 23-25, 2008. If you have not been to campus since your 30th or longer, you will see the amazing growth of Brown's campus and the transformation of Providence. Attend your 35th to reconnect with Brown and renew old friendships. Experience the new Commencement weekend, during which events are condensed into a shortened weekend that ends on Sunday, enabling more of our classmates to march in the procession. And most events are held right on the Brown campus, making it easier to join classmates at such traditional alumni events as Campus Dance, forums, Field Day, and class events. Check out the class Web site (alumni.brown.edu) for more information on the reunion and how to contact the planning committee members. Reserve your hotels right away, or review the reunion packets for more information to stay on campus. See you in Providence in May!"
Lena B. Chen has been with the city of San Francisco as an architect project manager for the last ten years working on historic restoration projects such as the Palace of Fine Arts. She writes: "My husband and I live in Oakland. Our daughter, Chia Chen-Speidel, is a member of the class of 2010. I stay in touch with several friends from classes 1972-1974: Jenny Smith '72, Jessica Murray, Rachel Wyon, Masha Traber '75, Charles Rybeck, and Alice Andrews, as well as with Pat Parcher Cleaveland '53 and Norm Cleaveland '52 of Rehoboth, Mass." Deborah June Mayhew (see John W. Mayhew '43).
Nancy Johnson Nystrom writes: "I have been with the world languages department of the Farmington (Conn.) public schools for 20 years and have trained teachers at Tulane, the Univ. of Texas at San Antonio, and the Univ. of Hartford. My husband, Jon, and I look to the next phase: returning to Texas to become part of a small-town community. Our daughter, Alice '08, graduates this spring, in studio art and American civilization."
John Oppenheimer left the trading floor at the Pacific Stock Exchange in 2002 after a twenty-six-year career as a market-maker specialist. In 2003 he went back to school to complete his masters in clinical psychology and is now a licensed marriage and family therapist with a private practice in Corte Madera, Calif. "Talk about a role-reversal in life," he notes. He adds that he is enjoying life with his wife, Sarah, in and around their empty nest in Mill Valley, Calif.: "Julie, 23, is graduating from San Diego State with a degree in media and television production, and Liza, 21, is in New York City pursuing an acting career and working as a hostess in a restaurant."
From the November / December 2007 Issue
Les Dinkin writes: "I continue to have active involvement in music by playing at open-mike nights. I look forward to connecting with classmates and other Brown graduates who work in retail financial services."
George Thurston writes: "I was just promoted to full professor at the NYU School of Medicine. Earlier this year I was appointed to serve on the U.S. Environmental Protection Agency's Clean Air Science Advisory Committee (CASAC) regarding the human health effects of air pollution. On a personal level, my wife, Prudence Meader Thurston, and I are pleased to report that our eldest boy, Aaron Bartnick, son of the late Elizabeth Meader Bartnick '80, was accepted early decision to Brown's class of 2011. We look forward to attending many football games and other Brown events with him over the next four years."
From the September / October 2007 Issue
Mary Wall Coe and Robert Daly were married on April 28 in Providence. Their four children attended, including Mary's daughter, Mary S. Coe '06, and Robert's son, Will Daly, a visiting student at Brown.
Mary Griffin was elected to the College of Fellows of the American Institute of Architects. Her son Will is in the Class of 2008, and her son Andrew is in the RISD Class of 2010.
George F. Howard III writes: "After years of practicing neurology in a hospital setting, I've recently established Sleep Medicine Services of Western Massachusetts, the only accredited sleep disorders center in this part of the state. My son Benjamin just completed his first year at Brown, occasioning my first walk through West Quad in over thirty-five years."
James Kaplan, after nearly twenty-five years in legal work in Washington D.C. and Maine, in 2003 founded and became executive director of the Cromwell Disabilities Center, a nonprofit organization in Portland, Me., that specializes in disabilities-awareness education in elementary schools and public libraries. See www.cromwellcenter.org for more information about the organization.
Steve Pollock writes: "My theater-planning and design firm, Auerbach Pollock Friedlander, has been busy stateside and internationally, with recent significant openings of Cirque du Soleil's LOVE at the Mirage hotel and at the Pearl at the Palms hotel, both in Las Vegas. LOVE, Cirque's homage to the Beatles, is the third of our Cirque venues, including KA at the MGM and ZUMANITY at the New York "New York Hotel and Casino. We are also working at the Pearl at the Palms, which hosts the MTV Music Awards in September. On the home front, Nancy and I are about to become empty nesters with the departure of Jake, our youngest, for the Univ. of Oregon in September. Our daughter Lia graduated from Virginia Tech in 2004 and now lives in the Washington, D.C., area. She and her grandmother, Beth Becker Pollock '51, are the family's only remaining East Coast holdouts!"
Stephen Russo writes: "I have been the executive director of Goddard Riverside Community Center in New York City since 1998. I began my career in community work in 1976. My wife, Susan Souder (Earlham College '71), is a therapist in private practice. My son, Noah, is a 2006 graduate of Ithaca College and works in media and public relations at NIKE, and my daughter, Rebekah '10, is thoroughly enjoying her freshman year on College Hill."
From the July / August 2007 Issue
Isaac K. Byrd Jr. received the 2006 Stanford Young Award, the Miss. trial lawyers' highest achievement award.
Ken Cieplik '74 MAT writes: "I have recently launched my own consulting business, KCC Enterprises, specializing in sales, marketing, operations, and business planning. My wife, Paula, and sons Kenny and David are all doing well.
David Duhaime writes: "My wife, Claire Flanagan '75, and I are happy that our son Erik decided that Brown was his best choice after all. He's enjoying his freshman year as a member of the class of 2010."
Dana H. Frank writes: "I'm in my thirtieth year of marriage, and so far healthy and happy. My eldest, Leah '05, is married and teaching at the Lincoln School in Providence. My son is self-supporting. What's not to like? Would love to hear from any of my classmates."
Charles Goetsch writes: "Last June, Susan Blatt Schwab (Princeton '73) and I were married at a high tide sunset ceremony on High Island in the Thimble Islands off the Branford coast of Long Island Sound, N.Y. Appellate Judge Socrates Mihalakos '55 presided, my son, Benjamin Goetsch '05, and daughter, Megan Goetsch '09, attended, and jazz singer Giacomo Gates's quartet provided the music."
Robert Hunter's son, Gregory, is a member of the class of 2009.
Thomas Mallon writes: "My latest novel, Fellow Travelers, will be published this spring. I live in Washington, D.C., and write for The New Yorker, the Atlantic Monthly, and the New York Times Book Review."
Dick McEvoy writes: "I headed to Normandy, France, in March to take part in the international pastel painting exhibition, L'Art du Pastel en France, as I try to expand my painting horizons. I also currently have a one-man show at the Discovery Museum (Bridgeport, Conn.) and a painting traveling to Taipei, Taiwan, in a traveling exhibition of North American artists (www.dickmcevoypaintings.com). My wife, Jane, and I still get together regularly with Gail and Andy Kislevitz and we try to also keep up with Charles "Chip" Frost, Jim Miller, Gary Melillo, and Deb Bowen Brennan."
Constance Kulik Morgan writes: "Harold E. Morgan (Duquesne '71 and American Univ. '76) and I were married in a private ceremony at a monastery chapel in Washington, D.C., in Nov. 2006. Highlights were our eight flower girls and my mother's being able to attend. She passed away one month later. Phyllis A.M. Hollenbeck '77 MD and Shaun Curran '72 were among our guests. I also gained three stepsons."
Peter J. Noll is the national sales manager for Process Peerless Pump Co.
Nina Tiglio Ruckes writes: "Our daughter is a beautiful 9-year-old, of course, and we became licensed foster parents in Aug. '06. We have been caring for a perfect baby girl, too, since she was two weeks old. Through the seven months that she has been here, she has given us more than we could ever give her, and not only that, she made my hot flashes stop."
Stephan Russo writes: "I am the executive director of Goddard Riverside Community Center in New York City, where I began my career in community work in 1976. I have been the executive director since 1998. My wife, Susan Souder, is a therapist in private practice. My son, Noah, is a 2006 graduate of Ithaca College and a media-relations consultant at Nike; daughter Rebekah '10 thoroughly enjoyed her freshman year on College Hill."
Jane Seigler has retired from active law practice and now owns and operates Reddemeade Equestrian Center, a large commercial horse boarding and riding lesson facility in Montgomery County, Md. She is vice president of the Md. Horse Council. She and her husband, Paul Schopf '71, '73 ScM, are currently enjoying life with their Irish wolfhound and Newfoundland puppies. Paul is associate dean of the College of Science at George Mason Univ. in Fairfax, Va.
W. Thomas Spencer writes: "I am proud to report my recent election as chairman of the board of trustees of Endicott College in Beverly, Mass. My son, Bill, has joined our retirement planning firm, Spencer Financial LLC, in Sudbury, Mass."
Geoffrey Stewart '73 AM writes: "I was married to Sandra Baker in March, and we are happily living in the Md. suburbs of Washington, D.C. My daughter, Elisabeth Cameron Stewart '07, graduated from Brown in June."
Jeff Wagner writes: "After twenty-three years at Comcast SportsNet, I started a sports marketing firm based in Bethesda, Md. I'm also in my ninth year of Rosemary Hills Lacrosse, a Silver Spring–based program serving primarily underserved black and Hispanic boys and girls. I'm happily married to my wife of twenty-five years, Nancy Leopold '76. We have two healthy and relatively sane children, Julie and Sam. I still keep in touch with many on the 1973 undefeated Ivy League championship lacrosse team as well as the Charlesfield St. Gang."
From the May / June 2007 Issue
Eric Buermann writes: "I am serving with Florida's new governor, Charlie Crist, leading a team in charge of the transition for the Florida department of environmental protection. I continue to serve as counsel with the law firm of Squire, Sanders & Dempsey LLP in Miami, practicing in public law. I would like to hear from any classmates."
Rick Cureton recently became president of Whitesell Construction Co. Inc., the largest commercial real estate developer headquartered in South Jersey. After graduating from Harvard Graduate School of Design in March 1976, Rick worked for several architectural firms before joining Whitesell twenty-two years ago. He lives with his wife, Lynne, and three children: Christopher, 24, Lindsay, 21, and Brienne, 9. Their home is near Philadelphia, situated on the 100-year-old golf course of Riverton Country Club. Rick writes: "As with most of us, I eventually had to trade in the round ball of my youth and start chasing the little white one."
Gordon Hamilton received the American Schools of Oriental Research award for best book in ancient Near Eastern epigraphy, The Origins of the West Semitic Alphabet in Egyptian Scripts, published in 2006. H
William P. Hankowsky, the president and CEO of Liberty Property Trust, has joined the Citizens Financial Group's board of directors.
Susan Wier Mills writes: "I just returned from a month at sea, including Christmas and New Year's Day, aboard the R/V Atlantis studying larval dispersal and colonization at East Pacific Rise hydrothermal vents in the wake of a recent eruption. The eruption was discovered on an R/V Knorr cruise last April for which Don Forsyth was chief scientist and in which Alberto Saal also participated (both Brown geologists.) My family and I are doing well and we would enjoy hearing from old friends."
From the March / April 2007 Issue
Alan Gallotta is teaching math at Cohasset High School in Cohasset, Mass., where he is also head baseball coach. His daughter Leanne '05 graduated recently, allowing him to rekindle his love for Brown and to see many friends from his own days on campus.
Dennis M. Ogiela served as honorary chairman for Connecticut's National Republican Congressional Committee Physician Advisory Board in 2006. U.S. Congressman Tom Reynolds selected him as a 2006 Physician of the Year.
Margaret Thayer writes: "After finally getting a tenure-track appointment at the Field Museum of Natural History in Chicago in 2000, I'm pleased to report that in August 2005 I was promoted to associate curator in the zoology department's division of insects. This makes my husband, Al Newton, and me one of three tenured-curator couples in that department, an unprecedented situation here and a dramatic change since our arrival in 1985, when there were no female curators at all."
Robert Thunell and Maureen McConaghy Thunell '74 write: "Our middle son, Thomas, is a freshman at Brown, while our oldest son, Matthew, will graduate from Yale in May. In May 2006, Bob was elected a Fellow of the American Geophysical Union."
From the January / February 2007 Issue
Cynthia Braca's son Andrew is a member of the Brown class of 2010.
Michael Ostrach has joined Dynavax Technologies as vice president, chief business officer, and general counsel. He will direct Dynavax's corporate development and legal activities. He was previously chief operating officer, chief financial officer, and general counsel at Threshold Pharmaceuticals, Inc.
Mark G. Rovzar writes: "I went to the Bowdoin vs. Amherst football game with Norb Donelly and saw his six-foot-six, 275-pound son Rogan punish the Amherst line. My sons, Alex (Tufts '04) and Max (Lafayette '06), are both in the Army infantry stationed at Fort Benning, Ga. Alex was accepted into the 18X Special Forces training program. Max is a second lieutenant."
Tod Schaefer and Patti McLellan Schaefer have been in Mystic, Conn., for twenty years. Tod is still at Electric Boat and involved with the Coast Guard Auxiliary. Patti is president of the New London County Historical Society and does historical research and writing. Their son Doug (Connecticut College '02) spends most of his time touring with his country trio, the Can Kickers (www.cankickers.com), and Rob '06 is job hunting. They welcome visitors to their scenic and historic part of the world.
Bette Schultz attended the Harvard Business School Global Leadership Forum in Washington, D.C., this past June. As a prelude, Bette and her husband, Paul Payton '69, took an insiders' tour of Washington. Bette writes: "We saw many of the places where the backstage decisions are made, including the Chevy Chase Country Club, the Society of the Cincinnati, the Cosmos Club, and most notably the West Wing of the White House—all places that aren't usually open to tour groups. We also met major players from all parts of the political spectrum, including Candy Crowley of CNN, lobbyist Tommy Boggs, Sen. Paul Sarbanes (D-MD), conservative activist Grover Norquist, and most notably Chief Justice John Roberts, with whom we spent an hour at the Supreme Court. The Forum itself was addressed by Newt Gingrich, Secretary of Labor Elaine Chao, FCC chairman Christopher Cox, GE CEO Jeff Immelt, and former treasury secretary Robert Rubin. It was fascinating to meet so many movers and shakers in such a concentrated time period and to get to talk personally with several of them."
From the September / October 2006 Issue
The National Center for Learning Disabilities gave fashion designer and entrepreneur Dana Buchman its Children's Advocacy Award at a benefit dinner in New York City on April 23. Her book, A Special Education, published in March, details her daughter's struggle with learning disabilities. Dana cochairs the advisory board for the Center for Attention and Learning Disorders in New York.
Elizabeth Ruedisueli George '76 MD (see Mary Holt '02).
Robert George '77 MD (see Mary Holt '02).
From the May / June 2006 Issue
Dana Buchman has published A Special Education: One Family's Journey through the Maze of Learning Disabilities (Da Capo Lifelong Books). Her eponymous fashion company will celebrate its 20th year next year, and daughter Annie is joining Brown class of '10.
Marty Arthur Nathan is an urban community health physician in Springfield, Mass. In her spare time she is executive director of the Greensboro Justice Fund (GJF), a non-profit civil rights organization that funds grassroots organizations in the South organizing for racial justice, labor rights, and gay and lesbian rights. Marty and other survivors of the 1979 Greensboro Massacre—in which KKK and Nazis killed five anti-Klan demonstrators including Marty's first husband, Michael Nathan—won judgment against the city of Greensboro, N.C. The police were nowhere to be found when the attacks happened, despite the presence of four television crews. Last year marked the 25th anniversary of the GJF, and this spring the nation's first truth and reconciliation commission (TRC) in the United States, based on the South African TRC model, will announce its findings about the massacre. Marty invites your support of the TRC and the GJF's efforts for racial justice and human rights. More information can be found on www.gjf.org.
Louis Ostrach and his wife, Sandra, are pleased to announce that daughter K. Sarah Eva has been accepted to the class of '10 and will be joining her sister Lillian Rose '07 this autumn.
Dana Proulx was named GEICO's general counsel. He joined the company in 1979 and previously served as its assistant vice president, assistant secretary, and assistant general counsel.
From the March / April 2005 Issue
Morris J. Birnbaum '77 PhD, '78 MD received the Mosenthal Award from the Northeastern division of the American Diabetes Association for his research on how insulin regulates metabolism and growth, using mammalian and Drosophila models. Morris is a professor of medicine and cell and developmental biology at the Univ. of Pennsylvania School of Medicine.
Mary Hutchings Reed received the Thomas R. Leavens Award from Lawyers for the Creative Arts (LCA) for her pro bono legal service to the arts in Illinois. Mary is of counsel to the law firm Winston & Strawn, practicing trademark, copyright, advertising, and entertainment law, and spends half her time writing novels. She's actively seeking a literary agent and/or publisher! She and her husband William Reed '74 are always happy to hear from Brown friends.
From the November / December 2004 Issue
Bob Jennett and Maria are packing off their last child, Helen, to college at the Univ. of Colorado at Boulder. Bob writes: "Unbelievable. It's an emotional moment and a new beginning!" Bob and Maria also just moved into Denver from the 'burbs, and send a hearty hello to all.
From the September / October 2004 Issue
Joel Betesh writes: "I am the proud grandfather of 1-year-old Esther Betesh. I have also recently been appointed chairman of the department of internal medicine at Graduate Hospital in Philadelphia."
Daniel Burns has moved to Kentucky with his wife, Claudia, and his last at-home child, Hadley. He writes: "After twenty-eight years in the Chicago area, I am practicing law with friends from law school. I am also writing my second novel about life, crime, and thrills in Chicago. Nothing published yet."
Michael B. Mellion has been named assistant vice president of LandAmerica Financial Group Inc.'s Commonwealth Land Title Insurance Co. and Lawyers Title Insurance Corp. subsidiaries in Rhode Island.
Nina Peskoe Peyser writes: "After a quarter century of long hours and high stress, I retired last summer. Much of my time is spent as a volunteer tutor in basic adult literacy and English as a second language. I still do some occasional consulting in health care and clinical research administration, but as long as my savings account has a positive balance, I'm strenuously avoiding full-time work."
From the July / August 2004 Issue
Joel S. Betesh has been appointed chief of medicine at Graduate Hospital in Philadelphia. He previously was a clinical assistant professor of medicine at Drexel Univ.
Tom Brischler writes: "I would love to hear from D-Phi brothers and others. I'm doing lots of sailing on Long Island Sound and am still teaching at Sachem High School. The kids are off to college. Where have the years gone? Life is good. Drop an e-mail to go for a sail this summer."
Jeffrey Greenberg was named by the New York Stock Exchange (NYSE) to serve on a panel that advises NYSE directors. He is the CEO of Marsh & McLennan Cos.
Stephen and Eileen Schwartz Kupersmith write: "Our daughter, Lauren '04, graduated in May. It's hard to believe that it's been thirty-one years since our own soggy graduation. It has been wonderful to see Brown again through Lauren's eyes and to see her walking the same streets we walked. We have enjoyed reconnecting with some of our classmates who have children at Brown, especially Gail Mitchell, George Matthews '75, Flora Yeracaris, and Len and Phyllis Fineman Schlesinger."
Luis G. Sarmiento '74 AM writes: "I am living in Miami after having spent five years in Colombia, my native country. I am the owner and CEO of Cybertrend Forex, a pioneer in the field of electronic foreign exchange trading. The company is based in Miami with agencies in Europe and throughout South America."
From the May / June 2004 Issue
Dana Cook Grossman writes: "My husband, Dan Grossman '71, and I survived the wedding of our daughter Emily Grossman Reilly '98. She was married on Sept. 27, in Sharon, Vt., to Tom Reilly (Penn '94). Our younger daughter Joanna Grossman '03 was Emily's maid of honor. Emily wore an antique lace veil that's been in my family for 166 years and that I wore when Dan and I were married in 1972. Brown alumni in attendance included Janice Kim '98, Leah Stein '98, and Megan Bourgeois Dougan '97, as well as former Brown coach Bob Rothenberg '65, '67 MAT and his wife, Anne, who is still a Brown track coach; my sister, Margaret Cook '86; Dan's and my best man Burt Boltuch '71; and Dan's freshman hallmate Rick Marshall '71. Emily and Tom live in Richmond, Va., where Emily is senior writer and editor in the public-relations office of a hospital and Tom is senior business-systems analyst for the Capital One Financial Corp."
Alan W. Hackford has been appointed chief of the division of colorectal surgery at Caritas St. Elizabeth's Medical Center in Boston.
Bruce Miller has published Invisible Indigenes: The Politics of Nonrecognition (Univ. of Nebraska Press).
Timothy R. Schantz has been elected to the board of directors of University Settlement, a social service agency in New York City's Lower East Side.
From the March / April 2004 Issue
Patricia McMillen writes: "I'm alive and well in Oak Park, Ill., writing poetry, playing banjo with my band, the Common Taters, and running the family business, TAMPAM Farms Inc. I was sorry to miss our 30th, but enjoyed visits earlier in the year with Brian Cullman and Betsy West."
Warren Trepeta '81 PhD writes: "Since 2001, I have been working at CalPERS, the California Public Employees Retirement System, as portfolio manager, managing their sovereign bond holdings and doing double duty as economic adviser to the largest public pension fund in the nation. My wife, Pat, and I reside with our two sons, Alex, 13, and Glenn, 8, in Vacaville, Calif., which is midway between San Francisco and Sacramento."
From the January / February 2004 Issue
Brian Burns writes that the Florida Association of Post-Secondary Schools and Colleges has honored him as faculty member of the year in the business/accounting/legal studies area. Brian is academic and business administration department coordinator for Keiser Career College in Pembroke Pines, Fla.
Bruce Macdonald writes: "My triplet boys are finally off to kindergarten. Life is good, but my golf game is still suffering."
Bette Schultz and her husband, Paul Payton '69 write that Bette, already vice president of business development and licensing for Novartis Pharmaceuticals in the U.S., has taken over responsibility for 'mature products.' Paul continues to do voice-over work, including national spots for Aamco Transmissions and lots of corporate and medical training. Paul and Bette visited David Voymas '70, and his wife, Barbara, at their home in Greenfeld, N.H."
Carolyn "Candy" Doehlert Simmons writes: "I ran my best (and last) marathon in San Diego. It gave me a great sense of accomplishment, but one I have no need to repeat."
Christopher S. Williams writes that he has retired from his corporate finance law practice due to congestive heart failure. He is looking forward to spending more time with his four beautiful daughters (ages 17–26), who, in a life reversal, now do not have time to spend with him. He lives in Del Mar, Calif., and Kauai, Hawaii, with his wife, author and professor Karen Schneiter Williams.
From the November / December 2003 Issue
Alan Cole '76 M.D. (see Lisa Cole '99).
Albert Mannings writes: "After more than twenty years in the workforce, I went back to computer school and completed the Microsoft Office User Specialist Program."
From the March / April 2003 Issue
Reunion weekend, May 23–26, is rapidly approaching. Registration information will arrive in the spring. If you did not receive the fall reunion mailing, please contact reunion headquarters at (401) 863-1947 or reunions @brown.edu.
Catharine Theimer Nepomnyashchy writes that she is in her second year as chair of the Barnard College Slavic department and director of the Harriman Institute at Columbia. Cathy writes: "More importantly, my husband, Slava, and I are in our second year as parents. Our daughter, Olga, who was born in Russia, just celebrated her fourth birthday and is already very much an Upper West Side New Yorker. I look forward to reconnecting with old friends at the reunion in May."
From the November / December 2002 Issue
Robert R. Alexander '76 M.D. writes: "Our family enjoyed reconnecting to Brown over the past four years. Daughter Margaret '02 received her A.B. in visual arts in May."
Barbara Jeremiah has been appointed executive vice president of corporate development at Alcoa. Barbara had served as vice president of corporate development since 1998. She joined Alcoa as an attorney in 1977.
From the September / October 2002 Issue
George Claflin (see Janet Cameron Claflin '45).
From the July / August 2002 Issue
Derek M. Cerjanec writes: "After more than twenty years at Amica Insurance and a shorter stint at Citizens Bank, I decided it was time to give something back to the community. I am now the Learning for Life Director for Narragansett Council, Boy Scouts of America, in Providence. My wife, Thea, and I have two children: Elena, 6, and Aidan, 1. My daughter Erica, 17, is looking at college choices right now."
Dana Frank writes: "This year marked our 31st annual New Year's get-together. Our Hope Street crew included Jerry ԄDoc' Kane, Sam Woolford '74 Sc.M., Paul Sampson, and Eric Brownell. Except for Paul, we've all increased our waistlines, lost some hair, and enhanced the stories of our Brown exploits."
Christiane R. Mollet writes: "I retired from my personal financial planning practice last year."
Chris Shaw writes: "Happy 50th to myself, Nancy Cassidy, and her husband, Jeff Schreck."
From the May / June 2002 Issue
Bruce Miller writes that his book, The Problem of Justice: Tradition and Law in the Coast Salish World, was published in 2001 by the University of Nebraska Press.
Tyler S. Posey, of Maclean, Va., writes that he is the general counsel of the Peace Corps.
Karen Stone and her husband, Paul Zipkin, are delighted to announce that their son, Joe Zipkin, will be a member of the Princeton class of 2006.
From the November / December 2000 Issue
Robert S. Brustlin, of Watertown, Mass., writes that he has been elected president and C.E.O. of Vanasse Hangen Brustlin Inc., a 625-person engineering, planning, and applied-sciences firm in Watertown, Mass. Robert has been with VHB, originally known as Vanasse/Hangen Design Inc., since it was founded in 1979. A principal and member of its board of directors, he most recently served as its chief operating officer.
Lois B. Bryant, of Lindenhurst, N.Y., writes: "My biggest 'art project' has been raising two daughters, Rebecca, 9, and Sarah, 6. I'm also the advertising graphic designer for Yellow Book USA, so I spend my days designing billboards, newspaper ads, and brochures. I weave tapestries in my spare time."
Natalie Hofstein Mendelsohn Matus '73 (see June Purcell Beddoe '40).
Bruce McPherson and Erica Blumenfeld, of Kingston, N.Y., announce the birth of Alyssa Rice McPherson on April 5. She joins brother Aaron, 6.
Vic Weinstein, of Charleston, S.C., writes: "I still enjoy delivering babies in Charleston and am happily remarried to Randi, with a stepson, Seth, 9. In addition, we still have Molly, 12, Jeff, 14, and Carrie '04."
From the September / October 2000 Issue
Jeffrey O. Earle was admitted to the American Academy of Implant Dentistry, according to the Delaware State News. Jeffrey holds two U.S. patents for dental devices and is a sportsman and a published writer. He practices advanced reconstructive dentistry in Milford, Del.
From the July / August 2000 Issue
Philip Barr, of Lincoln, R.I., was promoted to president and CEO of Bacou USA. He was previously group president of the Howard Leight and Uvex divisions. He joined Bacou USA in 1995 from the law firm Edwards & Angell, where he had been a partner since 1985. He is a member of the Rhode Island and Florida bar associations.
Stephen and Eileen Schwartz Kupersmith, of Hatfield, Pa., write: "Thirty-one years after we first headed to Brown, we are thrilled to announce that our daughter, Lauren, will be a member of the class of '04. It's a great feeling to know that she will be exposed to the diversity of thought and intellectual empowerment (and the good times) that we were privileged to experience."
Robert S. Shoffner, of Redwood City, Calif., was named group president of the Citibank California bank and the Nevada consumer branches. He joined Citibank in 1992 as a branch manager and went on to serve as an area sales manager and area director for the San Jose and Peninsula branches. Most recently Robert has worked for Citibanking North America on the national sales team. Active in community affairs, he serves on an advisory committee of the Silicon Valley Manufacturing Group and is a past president of the Human Investment Project. He has served as a director of the National Association of Urban Bankers, the Bay Area Small Business Development Corp., and the United Negro College Fund. Robert is married and has a son, 11.
From the May / June 2000 Issue
Eric Buermann was appointed the first full-time general counsel to Florida's Republican party. He previously served for six years as commissioner and vice chairman of the Florida Elections Commission. He had also been in private law practice in Miami, where he remains on the boards of various organizations, including the Espirito Santo Bank. Eric lives in Miami-Dade County with his wife and two daughters.
F. Scott Reding became C.F.O. of Zonagen, a biotechnology company in The Woodlands, Texas. "It is a huge change for the family," he writes. "My wife and three kids were born and raised in Connecticut. So far everyone's doing well, though we're certainly homesick. Erin, 15, plays volleyball and basketball; Zac, 14, is heavily into Texas football; and Byron, 10, has a great time with football, basketball, Scouts, etc. All are doing well academically."
Eric Schrier is the new editor-in-chief of all company products at the Reader's Digest Association. He is responsible for editorial content and customers' satisfaction with products including the U.S. and international editions of Reader's Digest magazine, the company's special-interest magazines, general-interest and reference books, the Select Editions condensed-book series, and music and videos. For the past five years Eric has been president and C.E.O. of Time Inc Health, and publisher of Health magazine, which he founded in 1987 and later sold to Time.
From the March / April 2000 Issue
Rick Hyman, a twenty-four-year veteran of the California Coastal Commission, writes that he has been promoted to work on the Big Sur Coast Highway Management Plan in the Santa Cruz district office. The Coastal Commission is a state agency charged with protecting the coastal and marine environment. Rick also reports that Lesley Ewing '74, an eleven-year employee, has been promoted to senior coastal engineer. Leslie Mendez '92 has been hired to work on the regional cumulative-assessment project. Both Lesley and Leslie work in the San Francisco headquarters.
John Oppenheimer (see Peter Bogdanow '96).
From the January / February 2000 Issue
Jean Parvin Bordewich reports that she has been named executive editor of Business Without Borders, a monthly magazine of global business and law published by Corporate Legal Times. In 1998, Jean, an elected member of her town council, was the Democratic candidate for the U.S. House of Representatives from New York's twenty-second district. Jean, her husband, Fergus, and daughter Chloe, live in Red Hook, N.Y.
Ed Friedlander is chairman of the pathology department at the University of Health Sciences College of Osteopathic Medicine. He writes: "I run the world's largest free public pathology site on the Internet at http://www.pathguy.com/, and I jump out of perfectly good airplanes."
From the November / December 1999 Issue
Robert Bojar '76 M.D. and his wife, Mercedes von Deck, announce the arrival of Alana Rachel Bojar on July 1. Bob is chief of cardiothoracic surgery at New England Medical Center in Boston. His wife is now juggling motherhood, her orthopaedic surgery practice, and her career in competitive ballroom dancing. This past summer she was a finalist in the United States Open Amateur Standard Championships, and in September she represented the United States in the World Championships in New Zealand.
Robert A. Pollard is U.S. Consul General in Surabaya, Indonesia. His previous foreign service assignments include London, Munich, Washington, Singapore, Udorn Thani, Thailand, and Bangkok.
From the September / October 1999 Issue
Bucky Edgett writes: "I'm still alive and well in the no-longer-quite-so-wilds of Carroll County, Md. I'm working in the home office on graphic design and other nifty publications stuff. I would love to hear from any old pals."
Edward R. Friedlander, of Kansas City, Kansas, is chairman of the pathology department at the University of Health Sciences College of Osteopathic Medicine in Kansas City, Mo. He also operates a personalized on-line medical information service (www. pathguy.com). He would like to hear from old and new friends.
From the July / August 1999 Issue
Terry Pellmar started a new position as director of the neuroscience and behavioral health program at the National Academy of Sciences' Institute of Medicine in Washington, D.C.
From the May / June 1999 Issue
Joel J. Goldstein, Sudbury, Mass., writes: "After nineteen years, I have made a major career move. I left Digital on Jan. 1, where I was the corporate director of organization development. Compaq acquired Digital in June, and I worked for six months on the integration of the two companies' very different cultures and operating procedures. As far as I am concerned, however, life is too short to spend it in Houston, Compaq's headquarters. I have now established a part-time, independent consulting practice specializing in change management and executive team-development. I have a number of major clients in the Boston area and don't miss the grind of full-time work or air travel. I am also the vice president of the board of directors of Community Research Initiative, which does research and clinical trials on HIV treatments. My hope is to be able to spend more of my time on community work."
Gordon J. Hamilton has published New Evidence for the Authenticty of bsht in Hebrew Personal Names and for Its Use as a Divine Epithet in Biblical Texts. He has been teaching in London, Ontario, at Huron College's Faculty of Theology for eleven years. He enjoys research and is getting into lots of trouble as one of Canada's first openly gay professors of biblical studies.
Paul Tartter '77 M.D. and Vicky Rothman Tartter '77 Ph.D. celebrated their 26th wedding anniversary this fall, "a bit bemused since we still think of ourselves as in our twenties and recent Brown grads," Vicky writes. Last February, Paul left Mt. Sinai hospital's full-time staff after twenty years to try private practice. Principally a breast surgeon, he retains a clinical appointment at Mt. Sinai. The transition was smooth and the change revitalizing, and he is pleased to be still actively writing scientific papers and consulting in medical-practice cases, along with seeing patients and running the business. Vicky has just completed her tenth year at City College, eight years as professor of psychology. She is also on the faculty of the City University of New York Graduate Center's speech-and-hearing and psychology programs. She is codirector this year of the master's in psychology program at CUNY. Vicky published two books by Sage Publications Inc. in 1998, Language and Its Normal Processing and Language in Atypical Populations, both of which owe their initial inspiration to then-assistant professor Sheila Blumstein's 1971 two-semester course in psycholinguistics. Paul and Vicky have two sons, Eric, 13, and Alexander, 9, attending the Trevor Day School in Manhattan. "When interviewing there last year, we were both struck by how much like Brown it is in its spirit of learning. Eric, touring the middle school separately, described it with phrases reminiscent of those describing the new curriculum," Vicky writes.
From the March / April 1999 Issue
Michael J. Dick, Dryden, N.Y., is back law clerking in state court. Jennifer is still teaching elementary and Sunday school. Emily is enjoying first grade and her new puppy. "We hope all is well in your rainbow of life, too," Michael writes. "The BAM always brings back special memories."
Daniel Harrison and Barbara Hirsch Harrison '75, Mt. Kisco, N.Y., announce that their daughter Emily will be a member of the class of 2003 - something that brings inordinate pleasure to them both. Barbara is glad Emily will be spared the embarrassing freshman-week experience of asking, "Where is the Sharpe Refectory?" Daniel offered to lend Emily his freshman beanie, but she declined.
John Oppenheimer (see Alan Bogdanow '68).
From the January / February 1999 Issue
Peter H. Falk has been named director and president of the Institute for Art Research and Documentation (I.A.R.D.), a nonprofit arts and educational museum-services organization in Madison and Norwalk, Conn., that provides professional fine-art appraisals, manages artists' estate collections, and transcribes primary source material for art-research databases.
R.V. Goodier has established Lakeside Physical Therapy Inc. at 1221 County Rd., #157, Eureka Springs, Ark. 72632, and provides pediatric physical therapy services to several rural northwest-Arkansas schools.
Alan Jolis (see "Abraham Stopped at Ten," p. 80) writes: "I just heard from my old roommate, James Hahn, after twenty-five years. We are looking for our other roommates, William Webb, Jack Valdez, and Stretch McGrath, who may have graduated in 1973 or 1974." Alan, a writer, lives with his wife, Cilla, and two sons in Sweden.
Catherine Brissey Maxwell, Granger, Ind., writes: "I am continuing (actually hanging on by my fingernails) my private practice as a clinical psychologist in the age of managed care. Our group has dwindled from eight in the glory days to four today. Scott, my husband, received an endowed chair in psychology at Notre Dame University this year, so at least one of the Maxwells is faring well professionally. Our daughter is a high school junior and is contemplating colleges - Brown among them - and our baby started middle school this year."
Edward McAlpline writes: "I am still living (contrary to rumor) in Oakland with my wife of ten years, Anne Chambers. I first met Anne through her stepsister, Clytia Montllor '74. We have two children, Henry, 9, and Sam, 4. I seem to be rebuilding my house one room at a time, which wasn't quite how I planned it, but I am enjoying myself."
From the November / December 1998 Issue
Bob Parker (see Mark Atlas '85).
The Hon. O. Rogeriee Thompson, an associate justice with the Rhode Island Superior Court, has been elected to the board of directors of the Nellie Mae Foundation. Previously she was an associate judge with the R.I. District Court and senior partner in the law firm of Thompson and Thompson. A well-known advocate for educational and community improvement, O. Rogeriee is currently on the board of the R.I. Children's Crusade and the Providence YMCA. She is a member of the Attorney General's task force on domestic violence and is an honorary trustee of Bryant College.
From the September / October 1998 Issue
All those who attended the 25th reunion celebration will agree: it was a special weekend for a special class. The weekend started off in grand style in the garden at the home of President and Mrs. Gee. Attendance was terrific, and we enjoyed catching up with each other's lives at Field Day and the class dinner. We couldn't have asked for better weather, culminating with our grand descent down College Hill on Monday. We didn't need a repeat of the 1973 rainstorm! Keep those new and old connections going - use these class notes to stay in touch. - Jeff Schreck, Jim Hahn, and Marie Stoeckel.
25th reunion attendees included: Leigh Abts, Dianne Perkins Afzal, Stephen Allen, Gail Hokanson Allyn, Christopher Allyn, Clifford Alper, Martha Banks, Linda Baumann, Peter Bernstein, Joseph Berttucci, Joel Betesh, Curtis Blessing, Walter Bopp, Carole Tenny Boster, Michael Braca, Cynthia Field Braca, Deborah Bowen Brennan, Jeffrey Brodlieb, Elaine Hart Brothers, James Burke, Beverly Burke, Keith Burton, Rebecca Noll Busby, Patrick Cafferty, Nancy Cassidy, Derek Cerjanec, Robert Chatigny, George Claflin, Robert Clagett, Nancy Clarke, Katharine Cobb, Polly Wall Coe, Alan Cole, Arthur Corvese, Hope Cushman-Cape, Karen Davis, Arthur Deacon, Joseph DiCola, Anne Hinman Diffily, Leslie Dinkin, Robert Doggett, Norbert Donelly, David Duhaime, Charles Dunn, James Dyer, John Edinburg, Karen Edwards, Janet Nusinoff Egelhofer, Eric Einstein, Steven Elliott, Barbara Feibelman, Steven Feiner, Matthew Fischer, Felipe Floresca, William Forlenza, Jeffrey Frey, Charles Frost, Robert Gerken, Charles Goetsch, Joel Goldstein, Richard Goodier, Raymond Gorman, Julien Grant, Jeffrey Greenberg, Dana Cook Grossman, James Hahn, Paul Hanau, Sara Harmon, Patricia Harris, Daniel Harrison, Kevin Hart, Daryl Hazel, Chauncey Hazen, Phyllis Hollenbeck, Helen Hollingsworth, Richard Hyman, Raymond Ibach, Gail Jackson, Richard Jager, Stanley Janiak, Robert Jennett, Barbara Jeremiah, Marcy Juran, Karen Kahn, John Kane, George Kapner, Anthony Karwoski, Androc Kislevitz, Mary Wilbur Knowles, Richard Korb, Constance Kulik, Stephen Kupersmith, Robert Lambiase, Robert Lane, Thomas Leahey, Joel Leffert, Stephen Lehrman, Peter Lipman, Lester Lloyd, Jacquelyn Luke, Bruce Macdonald, Martin Magid, John Magladery, Thomas Mallon, Patricia Manchester, Connie Manske, Michael Maricic, Natalie Hofstein Matus, James McBee, James McCain, Richard McEvoy, Patricia McMillen, Bruce McPherson, Leslie Mitchell, Christiane Mollet, Nino Moscardi, Michael Mullins, Robert Murray, Steve Myerow, Catharine Theimer Nepomnyashchy, Suzanne Nolan, James Noland, Edward Noonan, Peter O'Brien, Jonathan O'Brien, Michael J. O'Neil, David Olsen, Peter Olver, John Oppenheimer, Stanley Owocki, Robert Pangia, William Parr, Carol McPhillips Pawlak, Stephen Peck, Louis Peck, Janet Showers Peterson, George Peterson, Nina Peskoe Peyser, Bruce Posner, Stephen Powell, Jeff Purvin, William Ramos, Mary Redford, Arlene Redmond, Mary Hutchins Reed, Louis Regine, John Richards, Claire Lucille Riley, Dana Ring, Ernest Roenbeck, Albert R. Romano, Richard Rosen, Andrew Roth, Ernst Rothe, Mark Rovzar, Charles Rozier, Mark Rubeck, Nina Tiglio Ruckes, Glenn Rudy, Joan Ryder, Cushing Pagon Samp, Lawrence Sarjeant, Timothy Schantz, Leonard Schlesinger, Phyllis Fineman Schlesinger, Jeffrey Schreck, Bette Schultz, Jane Seigler, Nancy Shelby, Judith Tipton Shester, Jeffrey Shinn, Santina Siena, Carolyn Doehlert Simmons, Kenneth Slaughter, Steven Small, Steven Smith, William Spencer, Donald Stanford, Joseph Steed, Kenneth Stein, Robert Allen Stern, Richard Stevens, Geoffrey Stewart, Marie Stoeckel, Dennis Sykes, Lucille Tarvin, Dean Temkin, Frederick Thaler, Robert Thompson, Edgar Thomsen, George Thurston, John Ticehurst, Veronica Vaida, Diana Chasan van den Boogaard, Gloria Lucey Vollmers, Jeffrey Wagner, Ian Wardropper, Robert Warren, Eleby Washington, Elizabeth West, M. Denise Dudley Wiley, and Samuel Woolford.

Janet Adams, Lynn Higgins, and Suzanne Remington reunited for the first time since 1977 in London. They traveled to Edinburgh, where Lynn is a professor at the University of Edinburgh. Suzanne, who teaches German and English in Bad Sackingen, Germany, was accompanied by her husband, Bernd Friebe, and her daughter, Sarah. Lynn's son, Michael, and Janet's husband, Peter Ma (Tougaloo College), and son Patrick also made the historic reunion trip. Janet writes: "Discussion centered around how Lynn, Suzanne, and Bernd integrate the philosophies of the New Curriculum into their everyday teaching; taking more risks in our lives; and having more 'moments.' " They are planning a repeat reunion in three years.

Cynthia Wills Harriman writes: "I traveled to Seoul in March with husband Lew and son Sam to celebrate our daughter Libby's marriage in a traditional Korean ceremony. The groom rode in on a Mongolian pony, the bride was carried in a covered sedan chair, and I wore Korean hanbok (native dress). It was straight out of an Oriental fairy tale. Libby graduated from Lewis & Clark College in 1996 and works as a radio and TV personality for Korean Public Broadcasting. Sam just completed his freshman year at Whitman College. Since 1990 I've been working for Computer Expressions, a Philadelphia manufacturer of computer accessories, from my home in Portsmouth, N.H., via phone, fax and e-mail. I do our company's PR, plan trade shows, and find overseas suppliers, among other responsibilities. The third edition of my book, Take Your Kids to Europe (Globe Pequot Press), was published last November. (You see - I did manage to use that French degree from Brown!) I'm still living on the seacoast, and I welcome Brown friends to visit."

Alan Jolis published his first novel in ten years, Love and Terror (Grove-Atlantic), in July.

Bruce Miller, associate professor of anthropology at the University of British Columbia, was awarded the Killam Teaching Prize at the university's commencement ceremonies.

Maria Northrup Sears, Chicago, writes: "My husband, Ron, and I have recently returned from China, where we adopted our daughter, Lucy Northrup Sears, who was 2 on March 21. We are very happy."
From the July / August 1998 Issue
Linda Baumann has resumed her legal practice with Reed Smith Shaw & McClay after spending "several wonderful years" teaching at Princeton University's Woodrow Wilson School of Public and International Affairs. Linda, who specializes in health-care and food and drug law, reports that she "finds the work very rewarding (and busy), since I practice in both the Princeton and Washington, D.C., offices. Greg, 17, Doug, 14, and Danny, 10, are thriving."
Mary Bennett is building a consulting business in construction-management and housing issues. Mary writes: "I enjoy the flexibility of my schedule and seeing many areas, after having been trapped at a wastewater treatment plant from 6:25 a.m. to 4:30 p.m. for four years. I'm on my local historic preservation commission, fighting the good fight against vinyl windows and siding. I spend as much time as possible with several of my friends' kids who are five years old and under; we do transportation excursions. I have two great cats, Roger and Lilly."
Walter S. Bopp is vice chairman of investment banking with Morgan Stanley in New York City. He is a senior adviser to major corporations and governments worldwide for strategic and financial issues. Skip and his wife, Mary, have three daughters (ages 12, 10, and 5) and live in Greenwich, Conn. Skip is a trustee of the Convent of the Sacred Heart, a K-12 girls' school in Greenwich.
Carole Tenny Boster received her Ph.D. in linguistics from the University of Connecticut in May 1997. Carole writes: "Since jobs in linguistics are few and far between, I work as an advisory systems analyst at Phoenix Corp. Services in Woonsocket, R.I. I'm still living in bucolic Brooklyn, Conn., with my husband, Chuck, and daughter, Jennifer, 17."
Deborah Bowen Brennan moved back to family and friends in Darien, Conn., after two "exciting, enriching years" in London. Deborah writes: "After twenty-two years at Citibank, time off to experience London, the English countryside, and European travel was treasured."
Keith Burton is a CPA and manager of internal audit at the National Endowment for Democracy, which provides democracy-related grants worldwide. Keith, who continues to enjoy writing poetry, recently returned from a five-week business trip to India and Thailand.
Eric Einstein, Reading, Conn., was elected assistant chief of staff at Norwalk (Conn.) Hospital. He is also working as medical director at two Norwalk nursing homes.
Barbara Feibelman, Providence, is now sole owner of the architecture firm Lamborghini/Feibelman due to the recent death of her business partner of seventeen years. Barbara writes: "In recent years, I have especially enjoyed our work on the Brown campus." Her firm has renovated Prospect House (home of the political science department), Andrews Hall, the Brown Bookstore, and Littlefield Hall.
Julie Fieschko, Lebanon, Pa., is happily immersed in neurology and neuroscience. She is married to James Walker, and they have two children and a dog.
Charles P. Frost, Morris Plains, N.J., wrote: "Jeanne and I are particularly excited about the 25th reunion, as it also marks the graduation of our oldest, Betsy '98. We look forward to the merging of celebrations of old and new alumni!"
Alan Gallotta is a math teacher, director of athletics, and baseball coach at Archbishop Williams High School in Braintree, Mass.
Scott Blake Harris is a managing partner of the Washington, D.C., law firm Harris Wiltshire & Grannis, which specializes in communications and intellectual-property law. He has also been appointed to the board of directors of USA Global Link, an international telecommunications company, and to the board of advisers of the Center for Wireless Telecommunications at Virginia Tech University. Scott lives in Washington, D.C., with his wife, Barbara, and their children, Colin, 7, and Margot, 5.
Alison K. Hoagland is an assistant professor of history and historic preservation at Michigan Technological University. She lives in Houghton, on Michigan's upper peninsula.
Raymond C. Ibach's daughter, Heather, graduated with honors from Providence College this spring. Raymond lives in Mountville, Pa.
Robert J. Jennett writes: "Maria and I moved to Colorado two years ago and would love to hear from old friends who may be passing through. Our oldest just started college at Colorado University at Boulder. Colorado beats Chicago big time!"
Barbara S. Jeremiah was named vice president of corporate development of Aluminum Co. of America. She lives in Allison Park, Pa., with her husband, John Wilson, her daughter, Abigail, 15, and his son, Andrew, 16. Her older daughter, Rachel, is a first-year student at Smith College. John is assistant general counsel with Alcoa.
George H. Kapner, Fanwood, N.J., has been teaching mathematics and coaching at Westfield High School in New Jersey for twenty-three years. George writes: "My high school varsity coaching record stands at 550-199-22 in soccer, swimming, and tennis, and includes sixty-two separate championships, including six state and thirteen state sectional championships." Daughter Danielle is a junior at Scotch Pines-Fanwood High School, and daughter Diane is a junior at the University of Hartford. His wife of twenty-one years, Kathy, manages a medical office in Westfield. "I have also started a business that is capturing a residual piece of the explosive deregulating telecommunications industry," George reports.
Eileen Schwartz Kupersmith and Stephen Kupersmith have been interviewing prospective students for twenty-five years. They have two children (ages 15 and 18) and live in Hatfield, Pa.
Lester Lloyd and Mary Lynn Carson's son, Carson Lloyd, is 2 years old. Lester writes: "He came to our home from Korea just before Christmas two years ago. What a gift! He already tells us he wants to be an architect so that he can work with Dad!" Lester's business, Lloyd Architects, had a great year and continues to create expansion space for Fortune 500 companies. He is a graduate of Harvard's School of Design. Mary Lynn is continuing her work as an artist and producer for corporations. For the town of Plymouth (Mass.), Lester chairs the design review board, and Mary Lynn is active in school and civic projects. They share a home overlooking the Pilgrims' ocean passage to Plymouth.
Bruce Macdonald's three sons, Cory Duncan, Ian James, and Noah Sydney, were born Dec. 30, 1997. He writes: "It was a miracle. Thank you, God." Bruce lives in Shelton, Conn.
Thomas Mallon's most recent novels are Henry and Clara and Dewey Defeats Truman. His work appears in the New York Times Magazine, The New Yorker, GQ, and other publications. Tom lives in Westport, Conn.
Michael Maricic, Tucson, Ariz., is the chief of rheumatology at the University of Arizona Health Science Center.
Patricia R. McMillen writes: "Last year was a good one for me, husband Jack Nagy, and Max the dog. I'm doing biographical research on early Illinois women lawyers for a book to be published this year, commemorating the 125th anniversary of women's law licensure in Illinois. I'm also playing string-band music and writing poetry. My husband started a consulting business from home, providing banking and financial advice to businesses. We enjoy the company of a 7-year-old part Tibetan terrier, Max, and living in the diverse, thriving Northside Chicago neighborhood."
Michael B. Mellion has lived in Providence since graduating from Suffolk Law School in 1977. After twelve years in private practice, he joined Commonwealth Land Title Insurance Co. as Rhode Island state counsel in 1989. He married Linda Resnik in 1981, and they have two daughters, Hannah Rachel, 11, and Eliza Beth, 7.
Susan Wier Mills, Falmouth, Mass., spent most of May at sea with the research vessel Atlantis, studying the animals at the hydrothermal vents between nine and ten degrees north on the East Pacific Rise.
Catharine Theimer Nepomnyashchy lives with her husband, Slava, in New York City. She is an associate professor of Russian literature at Barnard College and a member of the faculty of the Harriman Institute of Columbia University. Her book, Abram Tertz and the Poetics of Crime, and her translation of Andrei Sinyavsky's Strolls with Pushkin were published by Yale University Press.
Michael J. O'Neil, Tempe, Ariz., announces the birth of his son, Matthew James, born in June 1997. Michael has been president of the Brown Alumni Association of Arizona for the past fifteen years.
Nina Peskoe Peyser, South Orange, N.J., writes: "Most of my time is spent as executive director of grants and research administration at Beth Israel Medical Center in New York City. The rest is spent at home with my live-in boyfriend, Michael Rubenstein (N.Y.U. '68), and our close friend and my former Brown roommate, Nancy Clarke. The two of them just pulled off a major coup by throwing me a surprise 45th birthday party at Nancy's home."
Jeff Purvin lives in New York City with his wife, Francesca, and his 4-year-old son, Colton. Jeff has worked at Block Drug Co. for nineteen years; he is currently vice president of marketing.
Tony Rall, Durham, N.C., works for Lockheed Martin, running the national computer center for the U.S. Environmental Protection Agency. He was promoted to technical director in March. Tony is married to Susan Freya Olive '74 and they have three children: Erin Alyssa, Park Anthony, and Ashley Erica.
Ernest C. Roenbeck and his wife, Beth, reside in Deal, N.J. Their eldest, Chris, is a radio and television major at George Washington University. Kevin is in the first year of a seven-year B.A./M.D. program at George Washington, and Sean is a first-year student at Ocean Township High School.
Andrew Roth, South Orange, N.J., and his wife, Katherine Allen, are excited about moving into their first home together. Andy is practicing geriatric psychology in a nursing home and is gearing up for opening a private practice (in his new home) specializing in health psychology and adult individual psychotherapy.
Nina Tiglio Ruckes and John Ruckes (U. Conn. '75) announce the birth of their daughter, Helen Elizabeth, on Jan. 19. "After six years of higher education in biology and public health, I still cannot tell time on a biological clock!" Nina writes. She thanks her former roommate, Elizabeth Ruedisueli George, for long-distance advice and encouragement.
Paul D. Sampson, Seattle, and his wife, Sandy Sanford, enjoyed the challenges of parenting their new "daughter," 16-year-old Sveta, an exchange student from the Ukraine who arrived last August and stayed through May. For more information about Paul, visit http://www.stat.washington.edu/pds/.
Judith Tipton Shester lives in Carlsbad, Calif., with her husband, Alex. She is in private practice as a clinical social worker, and he is a psychiatrist. Their son, Geoff, 19, is a sophomore at UC-Santa Cruz, and Blake, 16, is a junior in high school.
Jeffrey S. Shinn and wife Shelley are alive and well in Rockford, Ill., where they live with daughters Stacey, 17, and Stephanie, 12.
Joseph M. Steed, Greenville, Del., was appointed venture manager for DuPont White Pigments in 1997 and spent much of the year commuting to London, negotiating and leading integration of a recent acquisition. He also celebrated his 10th anniversary with his wife, Rita, a sales representative with Amersham Pharmacia Biotech. Daughter Jen graduated from Duke in May with a degree in civil engineering.
Robert A. Stern and his wife, Anita, live in Wappingers Falls, N.Y. Karyn '97 graduated from Brown last year and is a first-year dental student at Tufts. Jodi is a junior at the University of Rhode Island, and Joshua '00 is a sophomore at Brown. Bob writes: "Karyn's graduation was a real treat. It was great coming back to Brown with the kids." Bob has a busy ob-gyn practice in Poughkeepsie, N.Y., and has given Brown volunteer time as the New York State BASC director and as the Dutchess County BASC events coordinator.
Dennis J. Sykes, Centerburg, Ohio, is celebrating his 10th anniversary at Ohio State University. "If all goes well," Dennis wrote in April, "I'll complete my Ph.D. in early childhood education in June." Dennis directs the Head Start Quality Network, which supports 130 Head Start agencies in Illinois, Indiana, and Ohio. He and his wife, Deborah, are preparing to celebrate their 10th anniversary. Dennis's stepchildren, Rusty and Hollie, are 18 and 16 respectively, and son Craig is 8.
Nathan L. Williams lives in Las Cruces, N. Mex., with his wife, Cathy Brett, their endurance horses, large dogs, and assorted cats. Their three children are mostly out of the house, so they have lots of room for old friends to visit.
Frances M. Wood, Durham, N.C., published a novel, Becoming Rosemary, in February 1997. The book is out in hardcover (Delacorte), as a book-on-tape (Recorded Books), and in paperback (Bantam Doubleday Dell). It was also published in Danish (Gyldendal).
Frances Wiltsie lives in rural South Carolina with five dogs and a horse. She works as a family nurse practitioner in a large regional emergency room. After Brown, Fran earned a B.S. in nursing from Cornell in 1977 and an M.S.N. from Boston College in 1981.
From the May / June 1998 Issue
Julia Wood Foster is a pathologist at St. Joseph's Hospital in Atlanta.Her husband, Larry, is a history professor at Georgia Tech. They have four children: David, 11, loves computers; Paul, 10, wants to be a theoretical physicist; Laura, 7, is a budding artist and pediatric occupational therapist who also wants to be a mommy and begs us for a little sister; and Eric, 7, Laura's twin, who has mild pervasive developmental disorder (an autistic spectrum disorder), loves trains, draws beautifully, and works hard developing communication and social skills.
Robert D. Lane Jr. joined the Philadelphia law firm of Morgan, Lewis & Bockius, the nation's fourth-largest firm. He is part of the real estate group, which focuses on real estate law, financing, and financial regulatory law. Robert was formerly with the Philadelphia firm Pepper, Hamilton & Scheetz.
From the March / April 1998 Issue
25th Reunion The time is drawing near, and we want everyone to join us for our 25th reunion, May 22- 25. We have planned a gala weekend. Come back to Providence to share memories of college and to update the stories of our lives. If you have not received any mailings, please call reunion headquarters at (401) 863-1947. Your registration packet will be arriving in the mail soon.
Terry Glaser is a freelance acting teacher and stage director in San Diego. She recently finished translating Aristophanes' The Frogs as a performance version, which was also published as a college textbook.
Robert W. Pangia lives in Watchung, N.J., with his wife, Stephanie, and their children Robby, 15, Sarah, 13, Matt, 11, and Tommy, 9. "After twenty years on Wall Street, I am currently enjoying a sabbatical and contemplating my next adventure," Bob writes.
Richard Rosen '75 Sc.M. has been appointed vice president of product management and planning for Ascom Hasler Mailing Systems Inc. He will oversee all new product-development programs for Ascom. Previously he was director of new business development at Monarch Marking Systems. He lives in Trumbull, Conn., with his family.
Obituaries
Apr, 2023
Timothy Hough '73, of Coram, N.Y.; Oct. 26. He worked as an operating engineer for the Local 138 for more than 40 years. He is survived by five children, eight grandchildren, and five siblings.
Apr, 2023
Clarice Thomas Booker '73, of Mechanicsville, Va.; Aug. 7. She is survived by three sisters.
Jan, 2023
Cary J. Corkin '73, of Governor's Island, N.H.; Aug. 8, of a heart attack while playing tennis. He was CEO of the Entwistle Company for his entire career and was active in his community with involvement in numerous organizations, including the Boys & Girls Clubs of MetroWest and with the Robert Lloyd Corkin Charitable Foundation. He also served on the board of Governor's Island Club. He enjoyed boating, skiing, and playing tennis. He is survived by his wife, Nancy; two children; nine grandchildren; a sister; and a brother.
Oct, 2022
Martha "Marty" Arthur Nathan '73, of Northampton, Mass.; Nov. 29, 2021, from complications of heart disease and lung cancer. She continued her education after Brown, graduating from Duke Medical School. It was at Duke that she got involved in worker's rights and social justice issues, volunteering with her late husband Michael Nathan to screen textile workers for brown lung disease. In November 1979, in Greensboro N.C., her husband Michael Nathan and four others were murdered at an anti-Klan demonstration, an event that later became known as the Greensboro Massacre. Throughout her life, she engaged in anti-war activities and fought for social and racial justice, immigrants' rights, universal health care, and increasingly for environmental justice, which she felt was inextricably linked to all of these concerns. In 1996, she and her husband Elliot Fratkin moved to Northampton. She worked as a family physician, predominantly with Baystate Brightwood Clinic in Springfield, Mass. She worked determinedly to provide medical care to poor communities, including undocumented immigrants. Her fundraisers to benefit "La Cliniquita" became popular yearly events. In 2009, Marty and her close friend Arky Markham founded the Markham-Nathan Fund for Social Justice (MNF) in honor of their two activist husbands George Markham and Michael Nathan. Since its creation, the MNF has given out grants to activist groups in Western Massachusetts. She was a cofounder of Climate Action Now (CAN) in Western Mass. and participated in marches and demonstrations against oil pipelines transporting fracked gas through the state. She also opposed the creation of a biomass plant in Springfield. As a physician, she spoke often at Northampton and Springfield city council and state house meetings, opposing air and water pollution. In addition to her public speaking, she wrote a monthly column for several years in the Daily Hampshire Gazette on climate change issues. She was the recipient of the 2021 Frances Crowe Award for a lifetime of social justice activism and was a member of the American Board of Family Medicine and Physicians for Social Responsibility. She is survived by her husband, Elliot Fratkin; two daughters; a son and daughter in-law; a son-in-law; and two grandchildren.
Aug, 2022
Chen-Fu Yu '73, of Clarksville, Md.; Feb. 6. He is survived by his wife, Lau Kwai Yu; a daughter; two sisters; and three brothers.
Aug, 2022
Anthony Tortorice '73, of Long Beach, Calif.; Feb. 1. He was a partner at PricewaterhouseCoopers. He served on the Long Beach planning commission and on the board of the Long Beach Symphony. After PWC, he served as Chief Information Officer for the Los Angeles County Community College District, for the Los Angeles Unified School District, and later for the State of Washington. He was a veteran of the U.S. Navy. He and his wife enjoyed entertaining, and in retirement they traveled extensively and he collected wine. After his wife's cancer diagnosis in 2014, he became a stay at home caregiver until her death in 2020. At the time of his death, he was engaged to be married. He is survived by fiancée Elyse Kukonu; a son and daughter-in-law; a granddaughter; his mother; three siblings and their spouses; and several nieces and nephews.
Aug, 2022
Alan J. Gilbert '73, of Greenwood Village, Colo.; Mar. 26. After Brown he earned his JD from the University of Michigan School of Law and headed to Denver. He had a long and varied legal career, working in private practice and government service. In 1977, he joined the law firm of Sherman & Howard, becoming a partner a few years later. In 2000, he joined the Colorado Attorney General's office and served as solicitor general for the State of Colorado from 2000 to 2004, handling high profile legal issues and acting as lead lawyer on cases going before the Supreme Court. He moved to Washington, D.C., in 2005 to become the deputy chief of staff for newly elected U.S. Senator Ken Salazar, then returned to private practice in Colorado in 2006, resuming his environmental and natural resources work with the Denver firm of Holme, Roberts & Owens. In 2010 he was appointed senior advisor for the Rocky Mountains and Southwest by Secretary of the Interior Ken Salazar. He resumed private practice in Denver again in 2014 with Ryley Carlock & Applewhite and then with Bryan Cave Leighton Paisner, before starting his own firm in January. During this time he was also an adjunct professor at the University of Denver Sturm School of Law teaching environmental law and energy management. He held leadership positions in the Foundation for Natural Resources and Energy Law and the Environmental Law section of the Colorado Bar Association. He was also a frequent lecturer and author on environmental topics. Aside from his professional career, he was a car enthusiast and raced Formula Fords and Formula 2000s with the Sports Car Club of America. He also enjoyed fishing and downhill and cross-country skiing. He is survived by a sister, a brother, a niece, and three nephews.
Jun, 2022
Martha Arthur Nathan '73, of Northampton, Mass.; Nov. 29, from complications of heart disease and lung cancer. She graduated from Duke University Medical School, where she and her husband got involved in worker's rights and social justice issues. In 1979, her husband and four others were murdered at an anti-Klan demonstration in Greensboro, N.C., which propelled Marty to fight for social and racial justice, immigrants rights, environmental justice, and universal health care. In 1996, she accepted a teaching position at Smith College. She practiced medicine predominantly with Baystate Brightwood Health Center in Springfield, where her fundraisers to benefit La Cliniquita became popular yearly events. In 2009, she cofounded the Markham-Nathan Fund for Social Justice; she also cofounded Climate Action Now in Western Massachusetts. She participated in marches and demonstrations and, as a physician, spoke at Northampton and Springfield government meetings opposing air and water pollution. She also wrote a column in the Daily Hampshire Gazette on climate change issues. She is survived by her husband, Elliot Fratkin; two daughters; a son; a daughter-in-law; a son-in-law; and two grandchildren.
Jun, 2022
Louis J. Regine III '73, of Portsmouth, R.I.; Oct. 27, of cancer. He worked at the Bank of Hawaii before succeeding his father and grandfather as president of the family car business, Regine Pontiac. He spent his later years as general sales manager for Balise Chevrolet. He broke six Brown and Ivy League pass-receiving records as a member of Brown's football team and was inducted into the Brown Hall of Fame in 1982. He was a natural conversationalist and always placed the news of others above his own. He instilled a strong work ethic into his children and taught them to accept people as they are. He enjoyed the New England Patriots and the New York Yankees. He is survived by his wife, Gabriela; two daughters; two sons; a son-in-law; two granddaughters; five sisters and brothers-in-law; and several nieces and nephews.
Jun, 2022
Joyce A. Harmon '73, of Washington, D.C.; Dec. 10, of cancer. She went to school in New Delhi and Taiwan before entering Brown, then joined the CIA and spent most of her career with the Foreign Broadcast Information Service (FBIS), including overseas assignments in the United Kingdom, Cyprus, and as FBIS bureau chief in Vienna, Austria. Later headquartered in Langley, Va., she served as chief of the operations center, then as director of the White House situation room during the Clinton administration. She retired in 2001 and traveled to see old masters and Italian Renaissance art, medieval architecture, and the "big five" game animals in South Africa's Kruger National Park. She was a volunteer curatorial assistant at the Phillips Collection and a docent at the National Gallery of Art. She enjoyed reading two daily newspapers and solving crossword puzzles. She is survived by her mother and a sister and brother-in-law.
Jun, 2022
John L. Austin '73, of Schenectady, N.Y.; Nov. 23. He traveled throughout Europe, India, and various parts of the United States. He played the piano, created tile mosaics, enjoyed sports, and was an avid reader, especially of English literature. He is survived by a sister and brother-in-law, a sister-in-law, nieces and nephews.
Apr, 2022
Richard E. Blacher '73, of Providence, R.I.; Oct. 10. After Brown he earned an MBA from Cornell and held managerial marketing positions at two steel firms in Connecticut until he fell victim to a serious case of Lyme disease. A lover of popular music, he acquired a large collection of his favorite musicians and performers. He also enjoyed reading and later in life was an avid fly fisherman. He is survived by his mother, Marcia Cohan Blacher '49, and a brother.
Jan, 2022
James McBee Jr. '73, of Sewell, N.J.; July 24. After Brown, he earned master's degrees at both VCU and Rowan University. He was an active mentor for Project Impact at Rowan. He enjoyed reading, playing golf, and singing in his church choir. He is survived by two children and their spouses, five grandchildren, a sister, a brother, and many nieces and nephews.
Jan, 2022
Robert A. Cloutier '73, of Hopkinton, Mass.; Aug. 25, after an eight-month battle with a rare form of lymphoma. He graduated from Gordon-Conwell Theological Seminary and was a pastor at Faith Community Church Hopkinton (formerly First Congregational Church of Hopkinton) for more than 37 years. He enjoyed biking the Milford and Cape Rail trails and playing golf and basketball. He is survived by his wife, Linda; his mother; two daughters and sons-in-law; a son and daughter-in-law; and six grandchildren.
Aug, 2021
David W. R. Wawro '73, of Delhi, N.Y.; Feb. 21. He was the head of litigation at Torys, LLP, in New York. He spent the year following graduation working at Rhode Island Legal Services. In 1977, he received his JD from the University of Virginia School of Law and was admitted to the New York bar in 1978. He was an expert in a broad range of legal disciplines ranging from antitrust and commercial law to human rights and constitutional law. He had a passion for social justice and pro bono causes. He was an avid horseback rider, skier, and cyclist, and enjoyed the outdoors. He traveled extensively with his family. He is survived by his wife, Elizabeth Walker; his mother; a daughter; sister Gillian A.N. Weatherhead '78; and four brothers, including Peter '70, Mark '75, and Geoffrey '83.
Jun, 2021
Alan Mansfield '73, of New York City; Jan. 11. After receiving his JD in 1978 from Duke University School of Law, where he was editor of the Duke Law Journal, he was a member of the executive committee at Greenberg Traurig, LLP, where he had also served as cochair of global litigation practice. He joined the firm in 1994 and his legal practice spanned more than 42 years. His work centered around complex civil litigation, constitutional law, and white-collar criminal litigation matters. He represented clients in diverse industries in litigation matters ranging from product liability and corporate and securities to defamation and fraud. He was involved in many professional organizations and was a life fellow of The American Bar Foundation, a fellow of The New York Bar Foundation, and a mediator in the United States District Court for the Southern District of New York. He was a trustee of Lexington School for the Deaf/Center for the Deaf and a member of the board of directors at Mobilization for Justice, a provider of free legal assistance to low-income New Yorkers, serving as a chair from 2006-2008. His recognitions included being listed in the Best Lawyers in American Commercial Litigation and in Super Lawyers magazine. He is survived by his wife, Susan, and two sons, including Daniel '15 MPH.
Jun, 2021
Charles G. Dyke '73, of San Francisco; Dec. 2. He was a writer and a musician and is survived by a sister, four step-siblings, and four nieces and nephews.
Apr, 2021
Elizabeth Barclay Engen '79 AM (see '73).
Apr, 2021
Frederick Scott Reding '73, of Venice, Fla.; Sept. 16. He was recruited to Brown to compete for the swim and water polo team that would go on to win the New England Championship. After earning his MBA from Columbia University securing a full fellowship both years, he had a long professional career in banking and finance as an assistant vice president of Union Trust Company (1974-1979), vice president of investment banking at Dean Witter Reynolds (1980-1987), director of investment banking at Nomura Securities International (1987-1996), CFO of Immuno Therapy (1995-1998), CFO of Zonagen (1998-2000), CFO of Molecular Staging (2000-2005), CFO of Biodel (2007-2007), and retired as chairman and CFO from the Leadership Group in 2012. He is survived by his wife, Ann; a daughter and son-in-law; two sons; a daughter-in-law; three grandchildren; a sister and brother-in-law; a brother and sister-in-law; and nieces and nephews.
Apr, 2021
Elizabeth Barclay Engen '73, '79 AM, of East Providence; Oct. 23, after a lengthy illness. She was a linguist and taught at the Rhode Island School for the Deaf. A lover of languages, she spoke Norwegian and Portuguese. She enjoyed sailing, riding horses, skiing, and visiting friends and family in Norway. She is survived by two sons and their spouses, and seven grandchildren.
Apr, 2021
James T. Cahill '73, of Petaluma, Calif.; Nov. 18, of cancer. He worked his entire almost 40-year career in the wine business, where he was very well respected. He was a life-long learner, a voracious reader, and amateur financial advisor. He is survived by his wife, Ann, and three children.
Jan, 2021
Edward D. Kleinbard '73 AM (see '73).
Jan, 2021
Raymond A. Tiernan '73, of Chevy Chase, Md.; June 28, of prostate cancer. After graduating from Catholic University of America's Columbus School of Law, he worked on the legal staff of the Federal Home Loan Bank Board. He served three years as senior attorney in the securities division and then joined the Washington, D.C., firm Gaillor Elias & Matz. In 1981 he became a partner of the firm, which later became Elias, Matz, Tiernan & Herrick. During his 40-year career, Ray was instrumental in building the firm into one of the leading community banking firms in the United States. Under his direction, the firm consolidated in 2013 to become Silver, Freedman, Taff & Tiernan, where Ray served until his death. He served on the board of trustees of the Washington School for Girls and is survived by his wife, Linda; four children, including John '12 and Michael '18; two sons-in-law; and two grandchildren.
Jan, 2021
Edward D. Kleinbard '73, '73 AM, of Pasadena, Calif.; June 28, of cancer. After graduating from Yale Law School in 1976, he moved into corporate law, rising to a partnership at Cleary Gottlieb Steen & Hamilton. In 2007, he moved to the public sector as chief of staff to the Congressional Joint Committee on Taxation, then joined the faculty at University of Southern California's Gould School of Law in 2009. He was a fellow of the Century Foundation and named Tax Person of the Year in 2016 by Tax Analysts. He was regularly quoted on tax and fiscal policy issues by major newspapers, including the New York Times, the Los Angeles Times, Bloomberg News, the Washington Post, and the Wall Street Journal. His academic work focused on government taxation and fiscal policy. Along with numerous journal articles and opinion pieces, he published We
Are Better Than This: How Government Should Spend Our Money in 2015 and his forthcoming book, What's Luck Got To Do With It, is scheduled for publication in early 2021. He is survived by his wife, Norma; his mother; a son and daughter-in-law; a granddaughter; a sister and brother-in-law Kris Heinzelman '73, '73 AM; and a brother and sister-in-law.
Nov, 2020
Katherine J. Moore '73, of Joshua Tree, Calif., formerly of Purchase, N.Y.; June 3. After Brown, she went on to study law at Rutgers University, where she was an editor of the Law Review. She joined the firm of Milbank Tweed Hadley & McCloy in New York City in 1978 and became a partner. She enjoyed and was a supporter of the arts. She also enjoyed reading and traveling. She is survived by a sister, two brothers, two nieces, and a great nephew.
Nov, 2020
Peter J. Durfee '73, of Marshfield, Mass.; June 5, from prostate cancer. He earned a master's in accounting from Northeastern, then worked at Peat, Marwick, Mitchell & Co. in Boston and as a partner in Durfee & Root. He retired as director of finance for the Beacon Mutual Insurance Company in Warwick, R.I. As a young boy he worked beside his grandparents, father, and brothers at Durfee Hardware Store in Cranston, R.I. and, at the time of his passing, was a co-owner and behind-the-scenes financial consultant. He also served as treasurer of Trinity Episcopal Church, coached a boys' travel basketball team, and volunteered at the Scituate Art Festival. A lover of sports, he completed ten marathons, including three Boston marathons and three Mount Washington road races, and enjoyed playing golf (he was proud of his hole in one at the Pawtucket Country Club). He is survived by his wife, Sheila; a son and daughter-in-law; two granddaughters; two brothers, including David Durfee '80, '87 ScM, '92 PhD; three sisters-in-law; two brothers-in-law; and 11 nieces and nephews, including Kevin Durfee '11 and Kyle Durfee '14.
Jan, 2020
Ruth Kissin Helman '73, of New York City; Oct. 2. She spent 40 years teaching history and literature at the Brearley School. She enjoyed classical music and traveling.
Jan, 2020
Kevin Hart '73, of Oak Island, N.C.; Aug. 1, as a result of an automobile accident. He was a retired director of Putnam Northern Westchester Board of Cooperative Education Services. He received national recognition by the Ford Foundation for his innovative work linking the business and educational communities. He later worked at Cape Fear Community College in North Carolina. He is survived by his wife, Deborah; a daughter; a son; and brother Gerald '71.
Jul, 2019
Chew S. Shannon '73, of Memphis; Feb. 26. He was a retired engineer. For seven years he worked as a telephone engineer at South Central Bell and for 33 years he worked as a street lighting engineer at Memphis Light, Gas and Water. He is survived by his wife, Carolyn; a daughter; three sons; seven grandchildren; a brother; and a niece.
May, 2019
Felipe M. Floresca '73, of Chevy Chase, Md.; Nov. 16, of brain cancer. He began his career as a legislative aide to U.S. Senator Edward Kennedy working to enact the Federal Empowerment Zone Act and Community Reinvestment Act. He was later appointed to the Urban Empowerment Council and Vice President's Task Force on Youth Employment under President Jimmy Carter. He returned to New York in the 1980s, where he worked in the administration of Mayor Ed Koch as Executive Administrator for Rent and Housing Maintenance, NYC Department of Housing Preservation and Development. Following this position, he was appointed vice president of the NYC Rehabilitation Mortgage Insurance Corp. and served as a member of the Mayor's Ten-Year Housing Plan Task Force. In the 1990s he worked with the U.S. Department of Housing and Urban Development in Washington, D.C. He went on to serve in other positions, such as executive director of the San Francisco Housing Authority, chief of staff for policy for U.S. Labor Secretary Alexis Herman, and director of public engagement for U.S. Housing and Urban Development Secretary Shaun Donovan during the Obama administration. Additionally, he worked with the Charles D. Smith Jr. Foundation, Annie E. Casey Foundation, and Winthrop Rockefeller Foundation and was vice president of Emerald Cities Collaborative. In September 2018 he was the recipient of the Joseph M. Fernandez '85 Award from Brown recognizing his enduring commitment to diversity, inclusion and collaboration. He was a former director of the Brown Center for Students of Color (formerly the Third World Center), a commencement marshal, and twice an alumni speaker. He continuously served Brown throughout the years. He is survived by his wife, Providence; his mother; and several nieces and nephews.
Jan, 2019
Robert C. Thunell '73, of Columbia, S.C.; July 30. He was a professor of geology and marine science at the Univ. of South Carolina. In addition to teaching, mentoring graduate students, and publishing extensive research on the impact of climate change on oceans and marine ecosystems, he served in many administrative capacities at USC. He was the recipient of several awards and elected a fellow of the Geological Society of America, the American Geophysical Union, and the American Association for the Advancement of Science. In 2016 he was honored with a Distinguished Achievement Award from URI. A former member of the Brown lacrosse team, he is survived by his wife, Maureen McConaghy '74; three sons, including Thomas '10; and two sisters.
May, 2018
Ronald J. Pires '73, of West Palm Beach, Fla., formerly of Hartford, Conn.; Aug. 14, of colon cancer. He started his career at Aetna Life and Casualty in Hartford, where he rose from programmer to systems analyst, and later was a computer systems consultant. After leaving the corporate world, he worked as a waiter, did construction work, published a website, and became a political blogger. He enjoyed the ocean and fishing. He is survived by his mother; his brother, David '71, and a sister-in-law.
Apr, 2018
Frances S. Braine '73, of South Orange, N.J.; Nov. 4. She worked as a project manager at the NYC Economic Development Corp. for five years, as a manager of environmental site assessments at EEA Inc. for 12 years, and as an associate and senior environmental planner at BFJ Inc. for eight years. She was also editor of MetroPlanner, the newsletter of the local chapter of the American Planning Association, for which she received the 1997 Floyd Lapp Planning Award for Editing. She published several articles and reports and was a guest lecturer at Columbia, NYU, CCNY, and Harvard. She enjoyed New York City, family vacations in the Adirondacks, and Star Trek. She is survived by her mother; brothers Bruce '76 and Geoff '78 and their wives; two nieces, including Kathleen Braine '11; and a nephew.