Class of 1975
Nov, 2023
Bruce Riedel retired after 17 years with Brookings Institution and 30 years in the Central Intelligence Agency. His ninth book, America and the Yemens: A Complex and Tragic Encounter, provides a history of the United States's history with Yemen, following an involvement that led to one of the worst humanitarian crises of the century.
Nov, 2023
Susan Bregman writes: "I'm delighted to announce the publication of my latest book, Along Route 1: Maine, New Hampshire, and Massachusetts. U.S. Route 1 is an unapologetic blend of historic gravity, exuberant entertainment, unexpected juxtapositions, and wonderfully kitschy roadside attractions. The book shares the stories of this road—everything from Presque Isle's favorite racehorse to the beloved Hilltop Steak House and its neon cactus. This is my third collaboration with Arcadia Publishing; my other books are New England Neon and New England Candlepin Bowling. The titles are available directly from me at www.rednickel.com or wherever books are sold."
Aug, 2023
Kenneth Warren writes: "I was recently elected president of the American College of Environmental Lawyers. ACOEL is a professional association of experienced lawyers recognized by their peers as preeminent in the field of environmental law. It is rewarding to lead an organization dedicated to confronting our pressing environmental challenges by improving environmental laws and by performing public interest projects to protect vulnerable communities and ecosystems. Those alumni who were fortunate enough to participate in Professor John L. Thomas's history seminars will recognize his influence in shaping my passion for conserving the
natural world."
Aug, 2023
Neil Steinberg was highlighted in Rhode Island Monthly as one of the 45 most influential Rhode Islanders for his philanthropic work. As president and CEO of the Rhode Island Foundation from 2008 to this May, he brought profound changes to the state's nonprofit sector. The magazine states: "Since 2008, his contributions to the Foundation's growth have increased its assets more than three times over and he's overseen grant awards of more than $700 million. He's also been at the head of some of RI's most important initiatives, overseeing the launch of the Foundation's Equity Leadership Initiative and gathering input to advise state leaders on how to spend $1.1 billion in American Rescue Plan Act funds. Wherever he spends his time next, you can be sure he'll have the ear of the state's biggest power brokers."
Aug, 2023
Michael Golrick was promoted to associate state librarian at the State Library of Louisiana, where he had previously served as the head of reference. He also continues to serve as the state data coordinator for public library statistics in Louisiana.
Aug, 2023
John Bishop retired in January of 2023. Throughout his career, he worked for Intel, HP, General Electric, and Digital Equipment Corporation in compilers and tools.
Aug, 2023
Bear Tales: The Black Horse Rides
Roommates tackle a spectacular senior project
Read More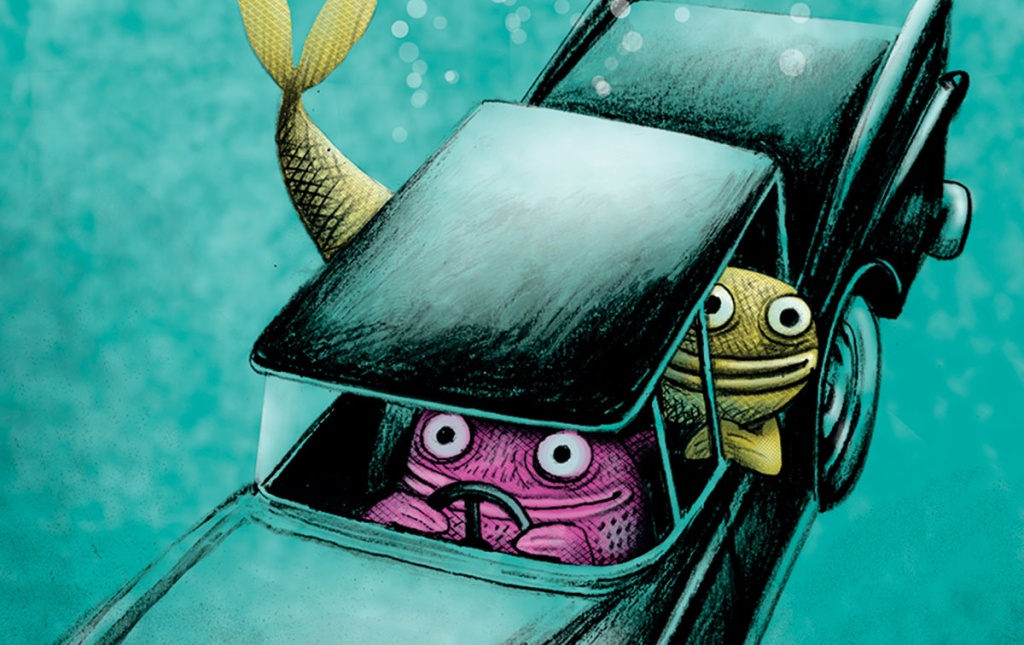 Jun, 2023
Running from the Bear
Douglas Diamond '75 compares bank runs to a bear encounter gone bad—flee and you're f@#%ed. His analysis helped save the U.S. economy in 2008 and won him a Nobel Prize last year.
Read More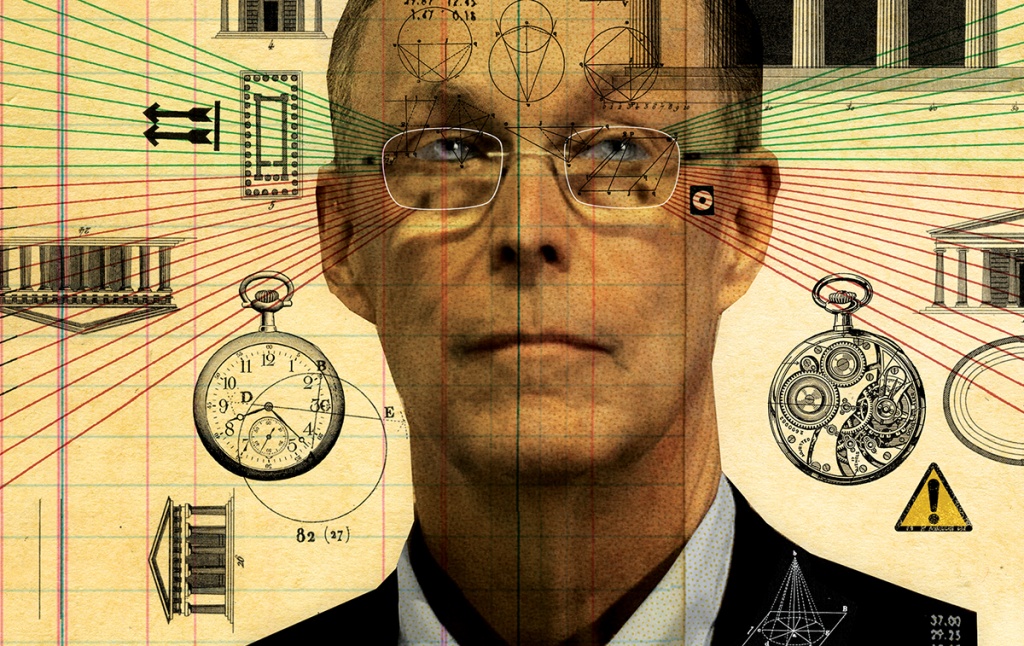 Jun, 2023
John D. Sheppard '75, '78 MD, '85 MMSc, has been appointed to the medical advisory board of TearSolutions, a privately held biotechnology company focused on treatments for dry eye disease. Dr. Sheppard is a founding partner of Virginia Eye Consultants. He is actively involved in numerous clinical trials and has participated as principal investigator in clinical research trials sponsored by many major pharmaceutical companies and for the U.S. Food and Drug Administration. In addition, he has presented at more than 700 invited lectures and visiting professorships worldwide.
Jun, 2023
Bruce Riedel is retiring from the Brookings Institution after 16 years as a senior fellow. Prior to Brookings, he served 30 years in the Central Intelligence Agency with postings at the White House for eight years, overseas in the Middle East, and in Europe. He is a member of the Royal College of Defence Studies in London and the author of nine books on the Middle East and South Asia. He and his wife Elizabeth live in Chestertown on the Eastern Shore of Maryland.
Jun, 2023
Joseph Fieschko announces the marriage of his son Zander Lewis Fieschko to Marissa Bergman '14 on Nov. 5. Joseph writes: "The marriage took place at the Castle Green in Pasadena, California, and had a pre-Raphaelite theme. Attendees included my sister Dr. Julie Fieschko Keller '73, my college roommate Dr. Neil Derechin, and our good friend Kathy Buechle Egler '77. Marissa grew up in Las Vegas and her grandfather was the architect who invented the modern casino. Next time you can't find the exit, blame him. My wife, Regina, and I continue to work at our little law firm and plan to run in the Pittsburgh half-marathon. We're not dead yet."
Apr, 2023
Mark Weston self-published a pamphlet, Immigration—Can We Compromise?—because, he writes, "it is too short to be a book and too urgent to stay in a hard drive." You can download it for free at markwestonauthor.com.
Jan, 2023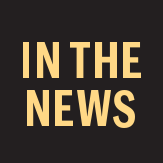 Douglas W. Diamond '75, a professor of finance at the University of Chicago Booth School of Business, and two other economists were the recipients of the 2022 Nobel Prize in Economics. They were honored for improving "our understanding of the role of banks in the economy, particularly during financial crises," announced the Royal Swedish Academy of Sciences. Douglas's pioneering research has changed the way people view banks and laid the groundwork for how central bankers, regulators, policymakers, and academics approach modern finance. His research focus for the past four decades has been to explain what banks do, why they do it, and the consequences of these arrangements. His earliest research explained how the economic role of banks generated an essential link between the properties of their assets and the form of their liabilities.
Jan, 2023
Beth Shadur's son, Jordan Mainzer '13, married Kelsey Donahue on July 22 in Chicago. They were joined at the wedding by Jordan's Brown friends Anish Gonchigar '12, Luke Jeffrey '12, and Arman Uguray '12.
Jan, 2023
Nancey Rosensweig writes: "Just when most of my friends are retiring, I finally have my dream job. I stopped doing hospital shift work and opened up a private gynecology and midwifery practice a few years ago in my home in Catskill (N.Y). The practice is now as full as I'd like it to be. I even have to say no to potential clients so I don't have to be on call constantly. My pregnant clients are all fabulous women engaged in their careers and community, and my gynecology clients range from 20s to 70s, with quite a few in perimenopausal age. Autonomy keeps me from burnout. There is nothing better than creating your own work and schedule. Thanks go to the wonderful obstetricians and nursing
staff at Northern Dutchess Hospital in Rhinebeck, New York, who back me up and support true midwifery care."
Jan, 2023
Steve "Buddy" Greco and his wife, Audrey, celebrated their 12th wedding anniversary on May 28 while attending the Brown Reunion weekend. Steve and Audrey were married on the porch of the old Delta Tau Fraternity house (now South Wayland) on May 28, 2010. Steve was a member of Delta Tau. Presiding over the ceremony was University Chaplain Reverend Janet Cooper Nelson. Steve and Audrey live at the Jersey Shore in Little Egg Harbor. Steve now practices dentistry part-time since selling his private practice. They have three grandsons and another one on the way.
They enjoy going back to Brown as often as they can.
Nov, 2022
Eric Lewin writes: "On July 3, I married the love of my life, Emily Shire, in Mamaroneck (N.Y.) Although Emily made the grave mistake of turning down Brown to attend a school just outside of Boston and not Tufts, fortunately many, many Brunonians, including numerous Brunonian family members, were in attendance. These included father of the bride Howard Shire '75, mother of the bride Sharon Eisenstat Shire '81, best man and brother of the groom Adam Lewin '09, bridesmaid and sister-in-law of the groom Sara Epstein Lewin '08, and groomsman and brother of the bride Ethan Shire '19. Other family and friends attending included faculty and alumni ranging from the class of 1975 to the class of 2022.5. I sincerely thank the Alumni Office for letting me borrow a banner for the photo. Ever True!" (see Howard Shire '75).
Nov, 2022
Howard Shire writes: "My daughter Emily married Eric Lewin '12 on July 3, at the Mamaroneck Beach & Yacht Club (NY). There must have been at least 20 Brown alums at the wedding, including our classmates Bob LoBue and Jerry Cohen, my wife Sharon Eisenstat Shire '81, my cousin Amy Shire '81, and my son, Ethan Shire '19. The best man was also a Brown alum, Adam Lewin '09. The weather was glorious with the bride and groom taking their vows under a tent overlooking Long Island Sound with a view of the north shore of Long Island. When Emily was in 12th grade she made a fateful, and obviously poor, decision to turn down an offer to attend Brown and instead attend a pretentious WASP school named Harvard. Well, karma has paid her back. Not only are her parents, husband, brother, brother-in-law, and sister-in-law Brown alums, but so too are her sister-in-law's dad, brother, and sister. We had the wedding photographer take a picture of all the Brown alums who were at the wedding with a Brown banner in front of us. In more mundane news, I am a partner at the law firm Troutman Pepper, in the New York office. I practice intellectual property law."
Aug, 2022
Richard Brust writes: "I was awarded a PhD in American history from the University of Florida this spring. It's a nice addition to my work as legal affairs editor at the ABA Journal, where I wrote articles on the Supreme Court and legal history. My classmates who remember me as a struggling pre-med will probably be amused by this. It just shows that you're never too old to find a new pathway."
Jun, 2022
Jan Blacher writes: "The documentary Autism Goes to College won Gold at the inaugural Anthem Awards for Diversity Equity and Inclusion under Special Projects for our film and podcast. The Anthem Awards is the cause-focused division of the Webby Awards. This is an enormous honor and is a recognition of the authenticity the autistic college students brought in sharing their stories of navigating college."
Apr, 2022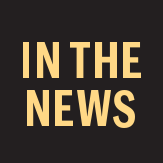 Craig Cogut '75 was presented with the Leader in Sustainability Award at the 15th Annual Global Wellness Summit, a gathering of international global wellness economy leaders. Craig is the founder, chairman, and CEO of Pegasus Capital Advisors and was honored for his focus on bringing capital and expertise to businesses that are able to compete successfully while focusing on resource efficiency and sustainability.
Apr, 2022
Kenneth Lury writes: "It has been two years since repatriating to the U.S. after living and working in New Zealand for three and a half years. During that time I travelled extensively in New Zealand as well as Australia, Rarotonga, Bora Bora, Tahiti, China, Japan, Thailand, Singapore, and Bali. I also went on an expedition cruise to Greenland, which was a major life highlight—250 passengers on a French ship with French chefs. Fortunately all of the physical exercise allowed us to fully enjoy the food. Unfortunately I arrived back in the U.S. shortly before COVID so my landing has been bumpy. Still, happy to be back home. I am retired and spending most of my time sailing year round. Next on my bucket list, I hope to charter a sailboat in a flotilla to cruise the Croatian coast."
Jan, 2022
Marcia Spindell Lentz writes: "I have moved from the East Side of Providence to Kettle Point development. As I told my close friends, I've moved from a 100+-year-old house to a brand new condo supporting my mantra/motto of making my life happy and simple. As I've driven around Brown, there's a lot going on in that area—a lot of development… Awesome! It's not quite the Brown that we attended. However, it is still a wonderful school and I have the honor of being one of its graduates. Thank you to all who helped make it some wonderful years."
Nov, 2021
Beth Shadur exhibited her National Park Project paintings in a solo show at the Downing Museum in Bowling Green, Kentucky. Her more than 30 works explore human impact on pristine landscapes and call for stewardship of sacred lands. Her son Jordan Mainzer '13 is also engaged to be married next March.
Nov, 2021
The audiobook version of Ron Grelsamer's novel Into the Sky with Diamonds won an AudioFile Magazine award. The novel weaves the story of the race to space with the emergence of the Beatles in the '60s and is brought to life by narrator Graham Halstead, who enlivens the listening experience through his delivery of the Beatles' Liverpool accents. A past Brown president also makes an appearance as one of the novel's key players.
Nov, 2021
Marketing Justice
Bill Marks '75, CMO for social change
Read More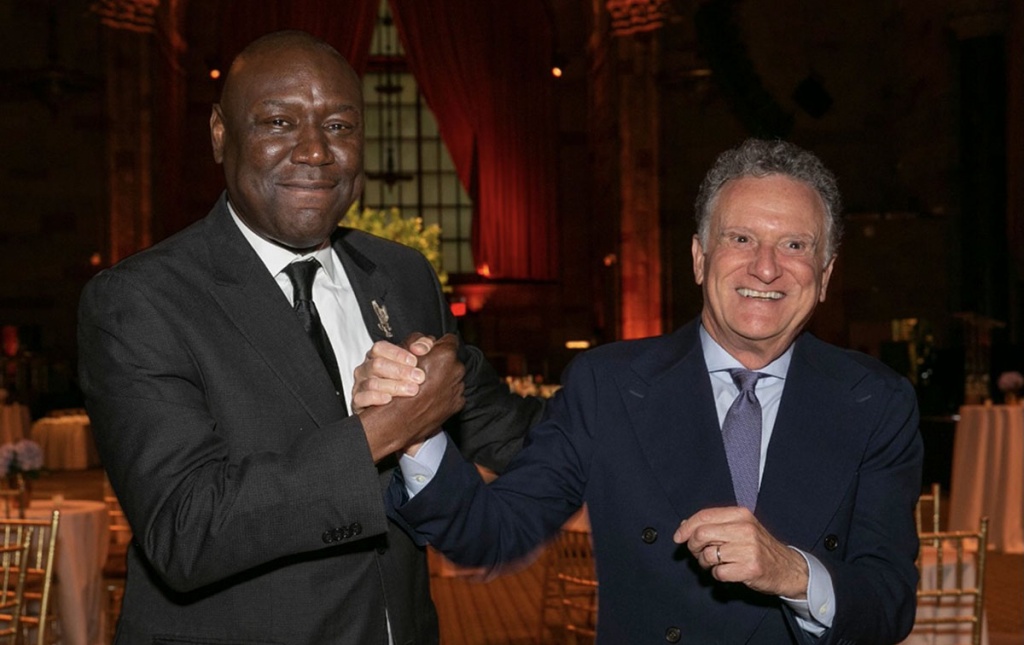 Aug, 2021
William Marks writes: "It's been a busy, rewarding, and too often heartbreaking few years as the CMO of Ben Crump Law, where we've represented the families of George Floyd, Breonna Taylor, Ahmaud Arbery, Jacob Blake, and the poisoned children of Flint, Mich. Ben and I have traveled the country, where he continues to rail against environmental racism, police misconduct, and all that society has brought down upon the voiceless, marginalized, and disadvantaged. But we are a hopeful crew and dream of the day when much of what has happened can be behind us."
Aug, 2021
Clifford P. Kubiak was elected to the National Academy of Sciences in 2020. A distinguished professor of chemistry and biochemistry at UC San Diego, he holds the title of Harold C. Urey Chair in chemistry and is a fellow of the American Academy of Arts and Sciences and the American Chemical Society.
Aug, 2021
Crawford B. Bunkley III narrated the audiobook for When We're Home In Africa by Themba Umbalisi on Audible. Crawford writes: "When the Union Army frees the slaves from a Southern plantation, one man sets out on an amazing series of adventures. From an infantry soldier at the Battle of the Crater, he joins the 9th U.S. Cavalry and becomes a Buffalo Soldier. Stationed in West Texas, he makes powerful friends—and enemies. Soon, his life takes an unexpected, dangerous turn. Will he ever achieve his dream of finding a home in Africa?"
Jun, 2021
Barry Heller is the principal investigator at Long Beach Clinical Trials in Long Beach, Calif. He administered the first-in-the-U.S. doses of monoclonal antibodies to patients with COVID-19 infections. He was a lead author in the October 28, 2020 issue of the New England Journal of Medicine article "SARS-CoV-2 Neutralizing Antibody LY-CoV555 in Outpatients with Covid-19."
Apr, 2021
Meredith Miller Post writes: "My rom-com feature Tick will be produced as soon as it is safe to shoot on set. It's about a woman on the brink of getting all she ever wanted until a doctor she trusts misdiagnoses her, causing her to lose everything including her clothes/iPhone/purse. She kidnaps the doctor to get revenge only to find love instead. The film will be accompanied by a documentary by award-winning filmmaker John Dempsey. It is about my real-life experience with a misdiagnosis at the height of my career. I was in and out of hospitals, fighting for my life for almost 20 years, but I always kept on writing and started teaching and mentoring aspiring TV/film writers. I am currently writing another feature, In An Instant, for producer Mark Lipsky (Beverly Hills Cop III/Coming to America), based on the true story of a college senior who had to find a way to give his life new meaning after suffering a traumatic brain injury."
Apr, 2021
David Shapiro is serving the second year of his two-year term as secretary/treasurer for the Accreditation Association for Ambulatory Health Care (AAAHC) board of directors. The board advocates for patient safety, provides strategic guidance on program development and administration, and shares innovative ideas to ensure the continuous success of the organization. David is an anesthesiologist who has had extensive experience serving as a department chair, medical director, and board member of several ambulatory surgery centers.
Apr, 2021
Crawford Bunkley III narrated Scars: The Trials of Mental Illness and the Farthest Reach for God, an audiobook by Sandra Rains DeBusk. The audiobook is available on Audible.
Jan, 2021
Black Girl Magic
In the wake of the 1968 Black Student Walkout, a chapter of the politically engaged, storied Black sorority Delta Sigma Theta was born at Brown.
Read More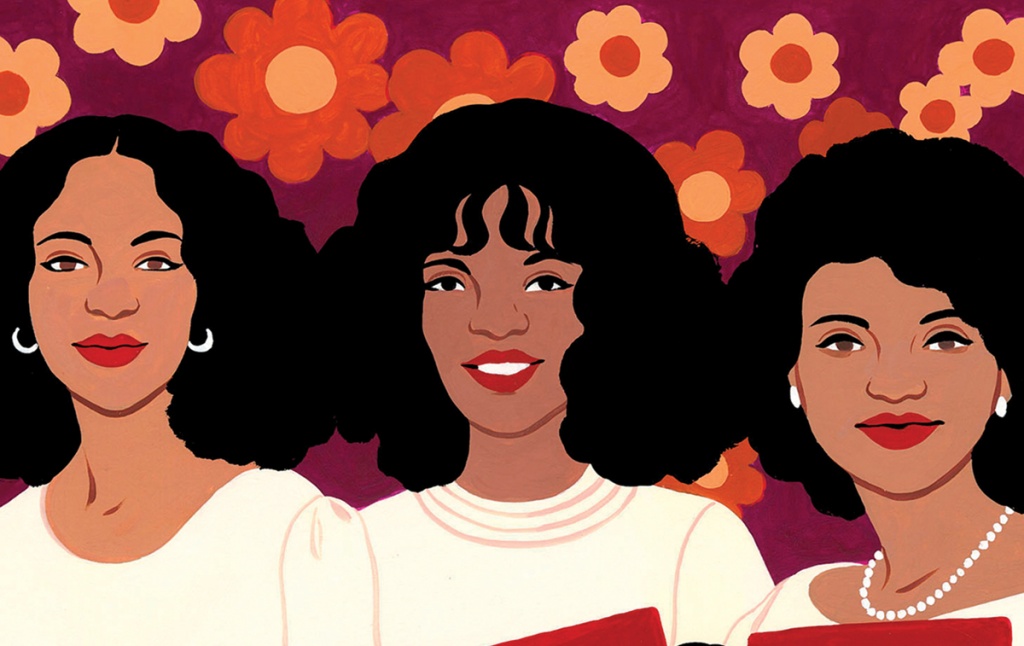 Aug, 2020
Jan Blacher, a distinguished professor in UC Riverside's Graduate School of Education, is executive-producer of Autism Goes to College. The documentary film spotlights the experiences of college students on the spectrum and has been screened in theaters, film festivals, and schools across the U.S. and Canada. Visit www.autismgoestocollege.org for a screening near you.
Jun, 2020
Fresh Ink
Books by Sarah Ruhl '97 '01 MFA, David Jarmul '75, and Andrew Altschul '91
Read More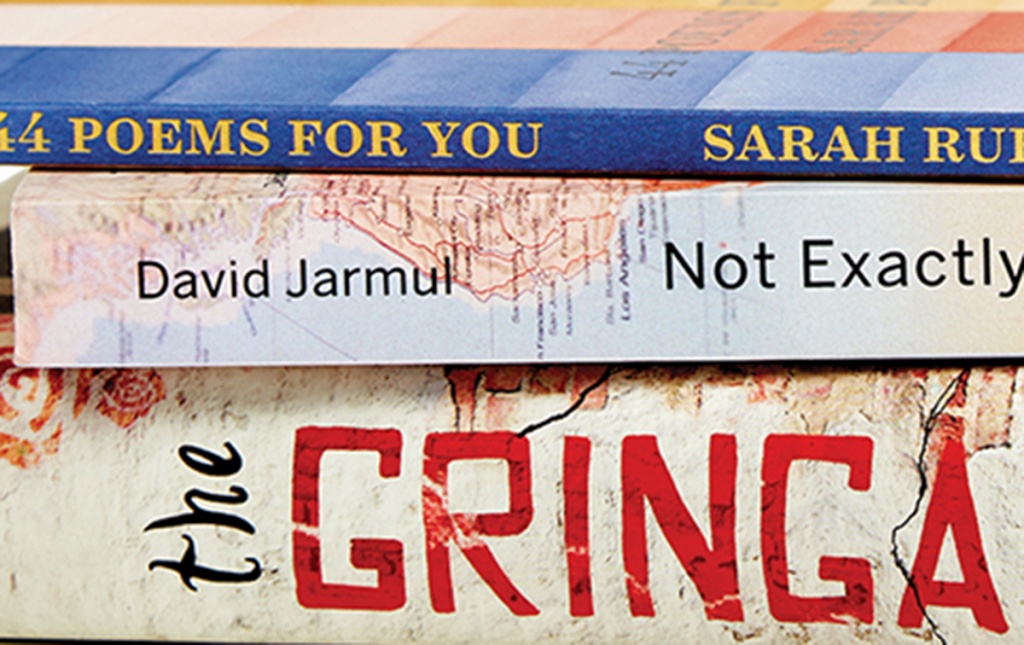 Apr, 2020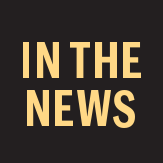 Joan Reede '75, dean for diversity and community partnership at Harvard Medical School and professor of medicine at Massachusetts General Hospital, has been elected as a 2019 Fellow of the American Association for the Advancement of Science. She was recognized for her "distinguished contributions to the fields of workforce, mentoring, and leadership development in biomedical sciences and health policy."
Apr, 2020
Rhonda Port Walker reports: "Our 45th reunion is just around the corner. Join your 1975 classmates in the festivities May 22-24, 2020. All reunion communications will be electronic so be sure to visit brunonia.brown.edu to update your email address. Check our class website and Facebook page for reunion weekend details—both can be accessed through the Brunonia website."
Jan, 2020
Rhonda Port Walker reports: "Our 45th reunion is just around the corner! Start planning now to join your 1975 classmates in the festivities May 22-24, 2020. All reunion communications will be electronic so be sure to visit alumni.brown.edu to update your email address. As reunion weekend activities are finalized, information will be posted on our class website and Facebook page (both can be accessed through the alumni website—Community/Classes)."
Nov, 2019
John Manchester retired as mayor of Lewisburg, W.Va., on June 30 after 16 years in that position. He served longer than any other mayor since the city's incorporation in 1782. He plans to travel more with his wife, Connie, and he has started writing about his experiences as a small-town mayor.
Nov, 2019
Richard Halpern, since retiring last year, has been active in the Franklin (Mass.) Democratic Town Committee. He chaired the development of the first ever public education forum entitled "Franklin 2050: Climate Crisis," held in October at the Franklin Elks Lodge, in collaboration with Massachusetts Climate Action Network. He also volunteers at UMass Memorial Medical Center's Cardiac ICU Center and is a kidney coach for an acquaintance in need of a kidney donation. Contact him at halpern2127@comcast.net.
Nov, 2019
Edward Frongillo continues as professor of global nutrition at the University of South Carolina after ten years as department chair. His research is focused primarily on maternal and child nutrition and family food insecurity. He serves on the board of directors of two nutrition societies and cochairs a technical advisory group on global nutrition monitoring for the World Health Organization and UNICEF. His two sons and two grandchildren live in Freiburg, Germany, and Boulder, Colorado.
Jul, 2019
Beth Shadur received a grant from the Illinois Arts Council to pursue her National Parks Project. This project involves a number of paintings to be exhibited throughout Illinois that investigate the effects of man on the pristine environments of various national parks. Under the grant, Shadur visited five parks in Utah and is creating paintings that look at the impact of climate change, industry, tourism, and fracking, as well as the cultural history of each park.
May, 2019
Susan A. Ross writes: "It's hard to believe I have lived in the Seattle area for almost 40 years. I keep busy with my art and gardening. Our children live in Berlin, Germany, and New York City, so lots of opportunity for travel."
May, 2019
Craig N. Martin left the Association for Financial Professionals last year after 13 years and 40 years in capital markets and corporate treasury and finance. He now spends more time with his children and two grandsons, who all live in the Baltimore area. He works part-time as the director of the U.S. practice for the Treasury Recruitment Company.
Mar, 2019
Tom Wadden and George Bray '53 published Handbook of Obesity Treatment, Second Edition (Guilford Press). Tom writes: "George and I were pleased to recall Brown in the book's acknowledgement section: 'We also pay tribute to our alma mater, Brown University, which we both attended as undergraduates more than 20 years apart, and left inspired to pursue careers in science. Little did we know that our paths would cross again in our efforts to treat obesity and diabetes. And finally, we thank our wives (whom we both met at Brown) for their love, support, and understanding.' We are also principal investigators in Look AHEAD, a study investigating the long-term health consequences of weight loss and increased physical activity in patients with type 2 diabetes and obesity run by professor of psychiatry and human behavior at the Alpert Medical School, Dr. Rena Wing. Delia Smith West '81 was the principal investigator from the University of Alabama. The Look AHEAD study is funded by the National Institutes of Diabetes, Digestive, and Kidney Disease, which is directed by Dr. Griffin Rodgers '76.
Mar, 2019
Judson P. Savskas retired from UConn and is now doing career and academic consulting. He writes that Providence has been home for five years and it's great.
Mar, 2019
Robert J. Rubeor writes: "Hurtling toward retirement—51 years of work is sufficient. We are moving to Bethany Beach, Delaware, in the summer. The children and grandchildren moved to Bend, Oregon, and Bolton, Missouri, this past year so travel is a big part of our retirement agenda."
Mar, 2019
Jose Miranda retired in November after 38 years of emergency medicine practice. Jose is still married to his wife of 45 years and has two grown boys and two grandchildren ages 7 and 9.
Jan, 2019
Jeffrey N. Young was elected to the national board of the National Employment Lawyers Assoc. Jeff and his wife, Betsy Mahoney (Wesleyan '77) live on the coast of Maine.
Jan, 2019
Alan Winson married Julie Cullison on Sept. 29 in Kensington, Calif. Clifford Bergman and Marilyn Vaughan were present.
Jan, 2019
Mark Weston has written a graphic novel for children, Finding the Speed of Light: The 1676 Discovery that Dazzled the World, which tells the story of how a young Danish astronomer figured out the speed of light with nothing more than a telescope and a clock. It will be published in March by Tilbury House and distributed by W.W. Norton. Astrophysicist Robert Pfaff read an early draft.
Jan, 2019
Anne Winter West was appointed to the Maryland State Arts Council, is a board director for Enoch Pratt Free Library and Baltimore Outreach Services and is a member of Baltimore Women's Giving Circle. Her husband, Christopher, is a Maryland state delegate; and her son, Christopher, is an EMT and junior at Towson Univ.
Jan, 2019
Stephen M. Upham '78 MD retired in December 2017 and is now seeing patients two days a week at Cornell Scott-Hill Health Center in New Haven, Conn.
Jan, 2019
Josef Machac writes: "I am in my third year of retirement and enjoying family, friends, and travel. I'm staying in shape with Tai Chi, dancing, gardening, reading, writing, and lecturing. I volunteer once a week as a primary care physician at a clinic for the uninsured. In short, enjoying a good life."
Jan, 2019
Marcia Spindel Lentz is a psychologist for the State of Rhode Island Department of Behavioral Healthcare, Developmental Disabilities and Hospitals and is looking forward to retiring in May. She writes: "I'm feeling very well, 11 years post cancer. I'm single again. My best achievement is my two sons: Josh, an architect in Boston, and Aaron, a doctor of physical therapy working in Manhattan."
Jan, 2019
David E. Cohen celebrated 25 years together with Alan Tetreault, seven married, and their last child is getting married in March.
Jan, 2019
Crawford Bunkley announces the Sept. 1, 2018, release of The Twisted Crown, a new historical novel by his wife, Anita Bunkley. The Twisted Crown is the third work of historical fiction by Anita published by their company, Rinard Publishing (Cypress, Texas). The other titles are A Thousand Steps and Emily, The Yellow Rose.
Jan, 2019
Lynne Brodsky continues to work as a primary care physician. She writes: "My husband died shortly before the 2016 election. Since then I have become very active in my local temple, as well as in politics. I have moved away from partisan activity to promoting voter awareness and civil dialog through the League of Women Voters. I also am working on increasing awareness of racial justice issues among members of our white community."
Jan, 2019
Susan Bregman announces the publication of her book, New England Neon. With dozens of original photos and informative text, the book takes an affectionate look at the region's neon legacy from the shores of Lake Champlain to the tip of Cape Cod. The book includes some Providence signs familiar to fellow alums, including the Avon Cinema—still open on Thayer Street—and the old Shepard's department store downtown. New England Neon is available wherever books are sold. For a signed copy, you can order the book directly from Susan at her website www.rednickel.com.
Nov, 2018
Ben Cassidy '75 and Saul Kaplan '75 reconnected in Virginia after many years and were each amazed at how well the other has aged. Ben writes: "We agreed that any bucket list must focus on family and friends—the key to a life well-lived. Our next reunion won't be as long in the making."
Nov, 2018
Wrap It Up
Our 12th annual holiday gift guide.
Read More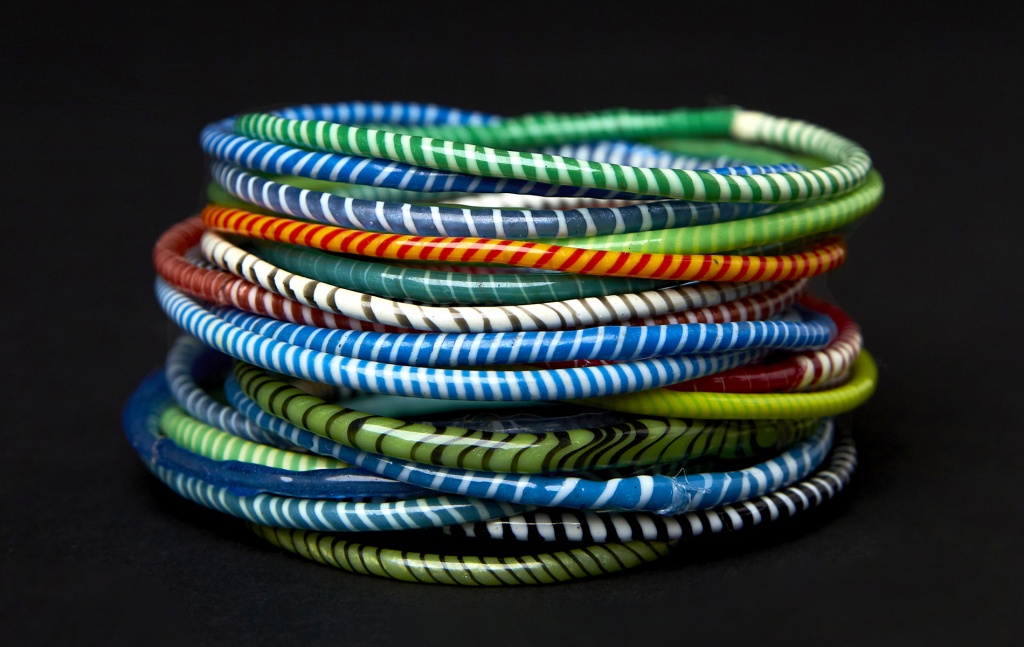 Sep, 2018
Fresh Ink
New books by Eric Jay Dolin '83, Dawn Raffel '79 and Alan Stern '75 & David Grinspoon '82
Read More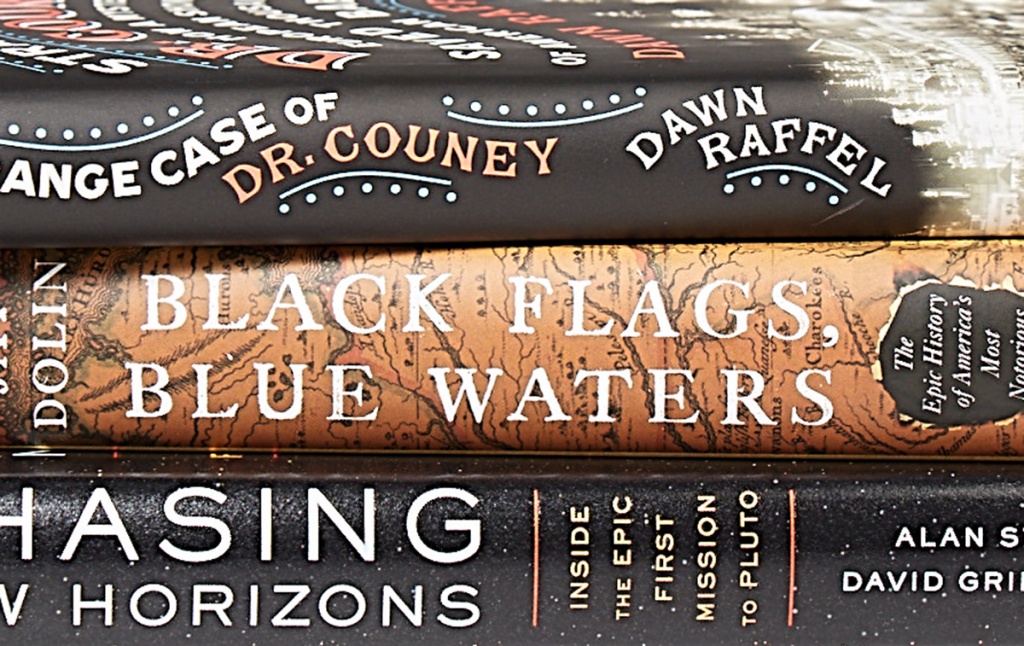 Sep, 2018
Jon Dehn '77 ScM (see John Sheppard '75).
Sep, 2018
John Sheppard '78 MD, Jon Dehn '77 ScM, Solomon Picciotto, and Rich Radice '76 reunited for a benefit rock concert in Cape Charles, Va., on July 14 to raise awareness for organ donation and target research funding for the Eye Bank Association of America.
Sep, 2018
Bruce Riedel's book Kings and Presidents: Saudi Arabia and the United States Since FDR was published in November 2017. He is the director of the Intelligence Project at the Brookings Institution.
Jul, 2018
Tom Childs (see Kay Berthold Frishman '65).
Jul, 2018
Kay Berthold Frishman writes: "I am busy and happily retired. Life goes along way too fast. Ron and I spent the month of February in San Miguel de Allende, Mexico. We also recently met up with David Brody '64, Tom Childs '75, and J. B. Doherty '72."
May, 2018
Stuart Merl '78 MD retired in January. "I admit I am a casualty of the epic electronic medical record. On the other hand, retirement is great. I have more time for visiting family, other travel, hobbies, and house maintenance chores. Pamela Guise Merl and I are still married, with seven grandchildren."
May, 2018
Craig Martin joined NeuGroup after 12 years with the Association for Financial Professionals.
May, 2018
Denise Stefan Ginascol writes: "I'm still living in Chicago after all these years. I'm happily retired and was married for the first time in 2010. Life is good. I'm still working with the arts and education."
Apr, 2018
Ryan Richards and Emily Yahr were married on Sept. 9. They write that it was "a memorable Vermont ceremony and celebration filled with love, laughter, chair-lifting, hammerschlagen, a full wedding conga line, and multiple generations of Brown alums on both sides of the aisle, including Rick Damon '81 AM, Brad Hessel '75, Robb Hughes '08, Leon Jalbert '69, Bruce Richards '69, Aly Richards '08, Celeste Riendeau '08, Aaron Yahr '05, and Barron Youngsmith."
Apr, 2018
Mike Walach writes: "My wife, Jean O'Loughlin, and I are back in the Peace Corps serving as English teachers at a high school in a farming community high in the mountains of Ethiopia. We met 40 years ago while serving in Peace Corps Zaire. After raising our family and having our careers, we are back for another adventure before retirement sets in. We sold off most of our possessions, kissed the kids and grandkids goodbye, and here we are. Wish us luck!"
Apr, 2018
George Hutchinson teaches at Cornell. and lives in Trumansburg, N.Y. He writes: "I have one son who is an artist in Chicago; the other is on a post-bac at the National Institutes of Health. Life always surprises. My new book came out in January: Facing the Abyss: American Literature and Culture in the 1940s, from Columbia Univ. Press. If you want to know what people were really thinking about and doing when our parents came of age, check it out. America was great and not great; the writers and artists did honor to their time. I have a little cottage with a dock on the water, at last. I would love to hear from any oarsmen and women from classes of '71 to '78, and other dear friends. You, and Brown, changed my life."
Jan, 2018
Meredith Miller Post writes: "After years of TV writing I'm back with my first feature, which will shoot in Connecticut this summer after being optioned by Roman Media. The Red Hourglass is about a devious black widow who has devised the perfect plan to get away with murder. There was a table read in New York City on Jan. 6. Any classmates who want to come to the reading and or want to be extras, let me know. You can also see my web series The Grass Is Always Greener on Vimeo—a comedy about the opening of the first medical marijuana dispensary in Connecticut."
From the November/December 2017 Issue
Paul K. Chafetz has practiced clinical psychology in Dallas since 1982. He was also an associate professor of gerontology at the Univ. of Texas Southwestern Medical Center from 1984 to 2004. His new book, Loving Hard-to-Love Parents: A Handbook for Adult Children of Difficult Older Parents, is available on Amazon.com and Barnes & Noble. More details are available at www.PaulKChafetz.com

Ashley Warner writes: "I'm an empty nester for the time being, living on the old family farm and working at New London Hospital in New Hampshire, a Dartmouth affiliate. Summer is beautiful in the White Mountains."

Richard Zins announces the birth of his first grandson, Isaac. He writes that Isaac is the son of Stephen Zins '15 PhD and wife Katie. Stephen is on the faculty at Portsmouth Abbey Academy in Portsmouth, R.I., teaching biology and chemistry.
From the September/October 2017 Issue
From the July/August 2017 Issue
Benjamin Cassidy was sworn in as the assistant secretary for legislative affairs at the U.S. Department of Homeland Security working for Secretary John Kelly. Benjamin was a senior executive at Boeing and Raytheon working in government relations. He is a retired U.S. Marine Corps colonel whose assignments included infantry command, recruiting duty, and liaison to the U.S. Senate. Benjamin and his wife, Kathleen Jordan Cassidy '77, live in Alexandria, Va. He welcomes reconnecting with classmates.
Felix Granados writes: "Since graduating from Brown as the 1976 captain of one of the best Brown soccer teams of all time, I worked for 20 years for our family land development partnerships. In 1996 I sold half the company and went into semi-retirement. I have since taken up many sports to substitute for the excitement of playing college soccer. I played polo for eight years in Boca Raton, Palm Beach, Ocala, and even New York. I owned ten horses, a truck, and trailer and played year round. After eight years of playing four days a week and winning several league championships, I decided to go back to my favorite sport of windsurfing now that I have time to travel. I bought homes in Maui and Hood River, Oregon, where I spend six months a year windsurfing in the best wind and wave conditions in the world. My son, Felix, is 36 years old and my daughter, Adriana, is 26, and they take care of the family business while I travel. Life is good. Go Bruins!"
David Jarmul and his wife, Champa, are serving as Peace Corps volunteers in Moldova, in Eastern Europe. He blogs about their experiences at notexactlyretired.com.
Roland Merullo '76 AM published The Delight of Being Ordinary: A Road Trip with the Pope and the Dalai Lama in April.
Judson P. Saviskas is approaching 10 years with the UConn School of Business running graduate finance programs. This includes several conferences, including one on risk management this August in China.
From the May/June 2017 Issue
Emily K. Berger's youngest daughter, Rebecca Berger-Gutiérrez, is a freshman at Brown.
Mark Piccione writes "I am in the midst of my 40th year of teaching/presenting/lecturing about math and astronomy in Albuquerque. Currently I'm teaching high school math to some wonderful students. I remember some great lectures from the likes of Quevado, Workman, Hazeltine, and Beiser during my years at Brown. Those were the days."
Christine Gleason writes: "I'm in Washington, D.C., this year doing a one-year Robert Wood Johnson Health Policy fellowship, drinking from the proverbial fire hose (and gamely trying to manage a commuting marriage). Thankfully, New York City is a lot closer than Seattle."
From the March/April 2017 Issue
Jan Blacher, Distinguished Professor and UC Presidential Chair, received the Change Maker Award for Social Innovation and Empowerment at UC Riverside. Jan is faculty chair of the UC Riverside Graduate School of Education, with a joint appointment in the Department of Psychology at UCLA. She is founder and director of the SEARCH (Support-Education-Advocacy-Resources-Community-Hope) Family Autism Resource Center, which targets low income and/or Spanish-speaking families who have children suspected of having Autism Spectrum Disorder. SEARCH provides gold-standard autism screenings free of charge, and provides educational information (in both Spanish and English) to help families negotiate the system.
Harold Gever retired from the Philadelphia VA Medical Center on Dec. 30. He writes: "Looking forward to rediscovering myself along with a few African sunsets thrown in to help launch the celebration."
Jim Kainen stepped down as director of the Brendan Moore Advocacy Center at Fordham Law School, where he still holds the Brendan Moore Chair.
Craig N. Martin writes: "I am a grandfather twice over now, with 3- and 1-year-old boys! So special."
From the September/October 2016 Issue
H. Vincent McKnight Jr., a partner in Sanford Heisler's Washington, D.C., office, has assumed the role of managing partner of that office. He is also cochair of the firm's whistleblower practice and represents whistleblowers in numerous False Claims Act/Qui Tam suits under investigation by the United States and other governmental stakeholders.
Thomas Wadden and Jan Linowitz's son Steven Wadden graduated with the class of 2016 and spent the summer touring with his band, Heavy Harold.
Mark Weston's new book about electoral votes, The Runner-Up Presidency: The Elections That Defied America's Popular Will and How Our Democracy Remains in Danger, was published by Lyons Press. Former New Jersey Senator Bill Bradley calls the book "a must-read for those truly interested in our democracy."
From the July/August 2016 Issue
Ronald Grelsamer writes: "A section of my book Into the Sky with Diamonds: A History of the Beatles and the Race to the Moon has been selected for an upcoming Common Core book."
David Jarmul
stepped down as head of news and communications for Duke Univ. after 14 years. He and his wife, Champa, took extended trips across the United States and Nepal. In June they began serving as Peace Corps volunteers in Moldova. David is chronicling their adventures at
notexactlyretired.com
.
From the March/April 2016 Issue
Mark Argosh (see Karen R. Brown '89).
Elaine Ferguson (see Lydia Boddie-Rice '86).
Howard Pollack (see Blythe Crane '08).
Mark Weston married painter Linda Holmes Richichi on May 17, 2014. Robert Pfaff and Charles Sell attended the wedding. In August, Mark and Linda moved to Sarasota, Fla. Mark's book about the electoral vote system is finished and will be published by Lyons Press this spring.
From the January/February 2016 Issue
Patricia Appelbaum's new book, St. Francis of America: How a Thirteenth-Century Friar Became America's Most Popular Saint, was published by the Univ. of North Carolina Press. She writes: "The book traces the history of non-Catholics' interpretations of Francis and their expressions in such varied forms as garden statuary, blessings of animals, and dialogue with Islam. Members of our class may remember the vision of Francis as a hippie, especially in the 1972 movie Brother Sun, Sister Moon."
David Cohen writes: "After a three-year hiatus, returning to pediatric practice for a few more years—this time, no administrative tasks! Looking forward to our 45th reunion."
From the November/December 2015 Issue
Lincoln Chafee (see Ernest Niño-Murcia '03).
Mary Chaffin was honored as one of 2015's "Leaders in the Law" at the annual awards event organized by Massachusetts Lawyers Weekly, Rhode Island Lawyers Weekly, and New England In-House.
Ronald Grelsamer published his book, A Patient Guide to Unnecessary Knee Surgery.
From the September/October 2015 Issue
Class secretary and webmaster Rhonda Port Walker writes: "Our 40th reunion was a great opportunity to reconnect with old friends and make new ones. More than 130 classmates and 100 guests returned to Brown for the weekend, enjoying class and University events under a cloudless blue sky. We would like to recognize Lester Chitsulo who traveled all the way from Malawi to attend! Thanks go out to our class luncheon panelists, who shared their perspectives on working to improve their communities: Frank Altman, Denise Bledsoe Slaughter '77 AM, Neil Steinberg, and Scott Wolf. Photos from the weekend are posted on our class website. Whether or not you were able to attend this reunion, we hope you will be with us for the 45th."

August marked 12 years since Sally Goldin '75 AM relocated to Bangkok, Thailand. She teaches computer engineering at one of the top universities, where she writes she is "finding great challenges and great rewards." She and her husband are in the process of commercializing a new technology to detect hidden deterioration under roads, railways, and dikes in order to prevent catastrophic collapse and similar disasters. She writes: "There's a very active Brown Club in Bangkok, too! If anyone is headed to Asia, get in touch."

Dave Krimm writes: "I retired from full-time employment in 2012, after a career creating new products and businesses at Charles Schwab, Intuit, Hambrecht & Quist, J.P. Morgan, and most recently Silicon Valley Bank. Since then, I've been active as a consultant on product development to Acquiom, a new financial services venture; on the advisory council of Sack Properties, a statewide real estate investment firm; and as chairman of Opportunity Fund, the largest nonprofit microlender in California. I'm also chairman of the chorus at the Bohemian Club. I married Peter Bradley in 2008. We live in San Francisco."
Jonathan Roberts was elected chair of the Board of Governors of the Investment Adviser Association (IAA), after six years as a board member. The IAA, based in Washington, D.C., is the national not-for-profit organization that exclusively represents the SEC-registered investment adviser firms focused on advocacy, compliance, and education. He continues as senior VP at Klingenstein Fields Wealth Advisers in New York City.

Beth Shadur works as a professional artist, exhibiting her work in museums and galleries throughout the United States. She has created more than 150 murals as private and public art projects in numerous settings, including libraries, prisons, schools, and community centers. She is the gallery director at Prairie State College and is an independent curator of the Poetic Dialogue Project, where she pairs visual artists with poets to create collaborative works of art. The most recent exhibition, Convergence: The Poetic Dialogue Project, featured 20 pairs of visual artists and contemporary poets from all over the country and was shown February through April at the Ukrainian Institute of Modern Art in Chicago. She has been married to Bruce Mainzer (Cornell '74) for almost 35 years, and their son Jordan Mainzer '12 is a graduate of Brown.

Alex Szabo and his wife, Madeleine, missed this year's reunion—for the first time ever—due to a relative's wedding the same weekend. Alex writes: "We moved to Carlsbad, California (30 miles north of San Diego), several years ago to retire. Our year-round average temperature is 72 degrees—about 62 degrees in the winter and 82 degrees in the summer. It is almost always sunny and there is very little humidity. We love living less than three miles from the Pacific Ocean, especially when we watch the sun set over wine and dinner at the beach. As an officer and board member of the Brown University Club of San Diego, I have contributed to the revitalization of club events—four professors and three administrators have visited us within the last two years. Best wishes to all our 1975 classmates!"

John Taylor writes that his son (Wake Forest '12), begins his PhD studies this fall at the Univ. of Texas at Austin, and his daughter (Trinity College Dublin '15) begins her MALS program this fall at Dartmouth.

Richard Zins announces that his son, Stephen Zins '15 PhD received his doctorate in pathobiology this May and was also president of the graduate student council.
From the May/June 2015 Issue
Meredith Miller Post writes: "After an early award-winning career writing for network TV, I found myself in a hospital facing permanent paralysis or worse. After 10 years of fighting for my life, I am finally home and starting chapter two of my career—starting with creating/writing/producing the best TV show that you've never watched. The Grass Is Always Greener is about the craziness that ensues when the first medical marijuana clinic in Connecticut tries to open for patients from all walks of life amid the chaos that's created by descending news reporters, polling politicians, and a group of holy rollers who don't think there's anything holy about rolling a joint. It will make you laugh out loud and cry. It's on Facebook/Indiegogo under The Grass is Always Greener so that we can raise funds and give you all the highest possible quality production. There is an amazing ensemble cast, including actors Richard Portnow and Patrika Darbo, with music and lyrics by hip-hop artist Chris Webby."

Ashley Warner writes that her daughter, Rachel Gottlieb '15, graduates from Brown this year, "so my 40th reunion will be so busy! Looking forward to the event! Rachel has had a fabulous experience with Brown women's crew, and we are excited to go to the Henley Royal Regatta this year. Come visit if you head to New Hampshire for vacation."
From the January/February 2015 Issue
Rhonda Port Walker reports: "Plans are under way for a memorable 40th reunion! Reconnect with classmates at Brown on Memorial Day weekend, May 22–24. This will be a paperless reunion, so your e-mail address must be up-to-date to receive information about the fun activities we are planning. Update your contact information by visiting alumni.brown.edu so you don't miss out."

Elizabeth Bartman, an archaeologist, launched the travel company Elifant Archaeo-Culinary Tours with a colleague who lives in Rome.
From the November/December 2014 Issue
Our 40th reunion is just a few months away! Make plans now to join your classmates at Brown on Memorial Day weekend, May 22–24, 2015. This will be a paperless reunion, so your e-mail address must be up-to-date to receive information about the fun activities we are planning. Update your contact information by visiting alumni.brown.edu so you don't miss out!

James K. Wholey married Nicole Rosenblum (Penn '94) four years ago, and they now have a two-year-old son, Jamieson Maguire Wholey. Jim, who has spent much of the past decade traveling overseas as a consultant for various government organizations, has settled back down to the practice of law. He recently left his position as managing partner of the Washington, D.C., office of a Philadelphia firm and has joined his entire D.C. team in the new Washington office of New York City's Phillips Lytle. Jim can be reached there. He writes that he can also be found on Facebook, where his page consists principally of photos of his little boy posted by proud papa.
From the September/October 2014 Issue
Emily Berger writes that her exhibition "vis-à-vis/Emily Berger and Claire Seidl," shown at the Painting Center in Chelsea, New York City, garnered critical support in April. A catalog is available.
From the July/August 2014 Issue
Carolyn Bostick is of counsel to the Palo Alto office of Goldberg Lowenstein & Weatherwax LLP, a California litigation and transactional firm with a focus on patent and antitrust accounts. As chair of the corporate transactions practice group, Carolyn focuses on acquisitions, corporate work, and commercial transactions, including technology licensing and labor law for small- to medium-sized enterprises.

Sylvia Spitalnick has been named director of major gifts at the WSHU Public Radio Group in Fairfield, Conn. Prior to joining WSHU, she served as the regional director of the American Heart Assoc., with responsibility for Fairfield and Westchester, N.Y., counties, and the "Go Red for Women" campaign. In addition, her professional career has included a senior position as the associate director of fund development and director of major gifts for Stamford Hospital and director of marketing at Westchester Medical Center.

Mark Weston married Linda Holmes Richichi on May 17. Linda is a painter and a professor of painting at SUNY Orange. The ceremony was held in Mark's backyard in Armonk, N.Y., and Robert Pfaff and Charles Sell attended.
From the May/June 2014 Issue
John P. Keats '78 MD writes: "For the past two years I have been a market medical executive for Cigna, covering Arizona and Nevada and living in Phoenix. I still work clinically as an obstetrician in Ventura, Calif., on weekends when I get home to visit my wife, Susan Schilling Keats '82 PhD, who holds down the fort at our 'big' house there."
From the March/April 2014 Issue
David E. Cohen writes: "Retirement from medicine has been a change. I am now working for my spouse, Alan, at his Internet business, globalsugarart.com , and traveling a bit. Beats night calls and weekends."
Ron Grelsamer announces the third edition of Into the Sky with Diamonds: The Beatles and the Race to the Moon in the Psychedelic '60s. He writes: "Anybody out there?"

Joan Potterfield is fulfilling her dream of many years and moving to Boulder County, Colo. She'd welcome visits from classmates.
Elizabeth Zeldin retired from practicing law and now divides her time between Cambridge, Mass., where she has a studio and paints, and Provincetown, Mass., where she is a silversmith and co-owner of the Silver Glass Art Gallery, a studio gallery showing stained glass windows and her hand-crafted sterling silver jewelry.
From the January/February 2014 Issue
David Cohen writes: "After 30 years of pediatric practice, I have retired from medicine and have embarked on a new career in my spouse Alan's internet business, Global Sugar Art. Traveling all over the United States and the world—Costa Rica, Peru, Mexico, Europe, and Hong Kong—and loving it."
John Ferring and Alison Nichols Ferring '77 continue to operate their trout farm operation in Arizona. Expansion plans include Utah, North Dakota, and Panama. John writes: "We would love to hear from classmates who would like to fish trout—one of life's greatest joys."
John C. Ford writes: "Hoping for four graduations in 2014—twin girls from high school and two boys from college."
Barry Heller is a director of the American Board of Emergency Medicine. He has been a practicing and teaching emergency physician for 30 years at St. Mary Medical Center in Long Beach, Calif. He is also the principal investigator for Novo Research Clinical Trials. His wife, Jill Lerner, an attorney, heads the human resources department at MGM Studios. His daughter, Molly, 20, is a junior at Columbia Univ., getting a double degree in Judaic studies and theater arts. His son, Eli, 23, is teaching eighth-grade English in Hartford for Teach for America.
Alan T. Kaell '78 MD and Diana, who married in 1975, are celebrating their grandson Henry's third birthday with daughter Laura. They are expecting yet another grandchild from their son, Steven H. Kaell '04. Alan retired from clinical practice in July. He remains a clinical professor of medicine at SUNY Stony Brook and continues to mentor scholarly development of residents, fellows, and faculty.
Richard Muschell (see Brenda Williams McLean '58).
From the November/December 2013 Issue
Bess Armstrong (see Kristen Kittscher '96).
Sylvia Winsberg Jameson writes: "It's a relief to report that 2013 has turned around the depression the Boynton Beach, Fla. area has experienced since 2007–08. Our business is growing native landscape trees, which have experienced the worst hurricanes, economic halt, and pest and disease challenges, but we're still standing and customers are finding work again other than mowing lawns. We play table tennis to rise above it!"
Joseph M. Sellers, partner and head of the civil rights and employment practice group at Cohen Milstein Sellers & Toll PLLC, has been named 2014 Washington, D.C., Litigation–Labor & Employment "Lawyer of the Year" by Best Lawyers. He has represented victims of discrimination and other illegal employment practices individually and through class actions. He has tried major civil rights class actions to judgment before juries and has argued more than 25 appeals in the federal and state appellate courts, including the U.S. Supreme Court. He has served as class counsel, and typically lead counsel, in more than 30 civil rights and employment class actions.
From the September/October 2013 Issue
Geof Garth writes: "In June five of the infamous Sick Puppys—Brad Buxton, Adam Carmel, Gary Faryniuk, Rick Heimbach, and Dave Patchen—along with wives and some kids, floated the Grand Canyon from Lee's Ferry to Phantom Ranch, and climbed the 7.5 mile Bright Angel trail up a mile to the South Rim. We are already planning the next float, which will be the full length of the canyon, to double the fun while skipping the climb out."
Richard H. Smith published The Joy of Pain: Schadenfreude and the Dark Side of Human Nature (Oxford) in July.
From the January/February 2013 Issue
Michael Golrick writes: "In July, I abandoned my daily three-hour commute by moving to Baton Rouge. My commute is now three minutes."
Peter Piness writes: "I completed my tour at the U.S. Consulate General in Lagos, Nigeria, in July and recently began a master's in the strategic studies program at the U.S. Naval War College in Newport, R.I. A number of foreign service colleagues from the state department are participating in this same program."
Beth Shadur writes: "After leaving Carthage College in Kenosha, Wisc., where I was an adjunct professor in studio art, I have become the gallery director at Prairie State College, Chicago Heights, Ill. In addition to curating exhibitions, I continue to exhibit my own work, including an upcoming show at the Tarble Arts Center at Eastern Illinois Univ. I also continue to do murals and artist residencies. I am happy to report that my son Jordan Mainzer '12 will graduate this year with a degree in history and Hispanic studies."
John Zahorjan (See Engagements & Weddings, Shannon O'Hern '06).
From the November/December 2012 Issue
Dan Woog published his 17th book, We Kick Balls: True Stories from the Youth Soccer Wars. It chronicles his 30-plus years coaching youth- and high school soccer. Dan writes: "Crazy kids. Berserk parents. Amazing games. Funny, weird, fantastic, awful situations. And that's just one day." It's available on Amazon (hardcover and Kindle), and in a variety of e-book formats at https://www.smashwords.com/books/view/217239.
From the May/June 2012 Issue
Kevin Connolly (see Engagements & Weddings, Maggie Connolly '03).
From the March/April 2012 Issue
Jerry P. Broman is a colonel in the U.S. Army Dental Corps and a commander in the U.S. Army Dental Clinic in Ft. Myer, Va.; he plans to retire to Cape Cod, Mass.
Lester Chitsulo is still in Switzerland after 15 years, and is getting ready to send the last of his four children to college next fall.
From the January/February 2012 Issue
Mary Jo Foley (See Engagements and Weddings, Jeanne Gerrity '02).
Meredith Miller Post writes: "After years of writing for Days of our Lives, I have moved on to writing feature films and nighttime TV. I have also returned to my roots in the NYC theatre. I had a reading of my play Personals in New York on Oct. 28 and another play that I cowrote, To Bee … Or Not, is going to be workshopped at Urban Stages Theatre later in the year."
Ashley Warner writes: "Our daughter, Rachel Gottlieb '15, is now a freshman at Brown. I was so excited to be back on campus; it is as beautiful as ever, and as wonderful as I remembered. I had a great summer in France with my youngest, Sophia: a frequently drizzly week in Paris; a few sunny days in Provence with cousins; and a surprisingly beautiful week in St. Malo, biking."
From the November/December 2011 Issue
Mark Alderman was recently appointed to the judicial nomination advisory panel for the eastern district of Pennsylvania. The panel is a bipartisan effort to review and recommend nominees for federal judgeships to Pennsylvania's U.S. senators. Mark is a member of Cozen O'Connor's business law department, practicing in the government relations group, and chairman of Cozen O'Connor Public Strategies LLC, which works with clients to advocate their interests with decision-makers in all branches of local, state, and federal government. Alderman earned his law degree from Penn.
Bob Hay Jr. writes that his parents, Bob '47 and Mary Hodnett Hay '47, celebrated their 85th birthdays with Bob and his wife, Liz (Mount Holyoke '81). Mary and Bob are also parents of Michael Hay '78 and Margaret Hay Dietz '81. Michael's daughter, Catherine Hay '15, will be the third generation to attend Brown.
Julianne Yue-Ching Ip '78 MD (see Engagements & Weddings, Tina Charest '07).
Thomas Kavazanjian writes: "This past year has brought about major changes to our family. On a positive note, our oldest daughter, Kim, was ordained a Presbyterian minister in her home church, Setauket (N.Y.) Presbyterian Church, on Mar. 20. She is currently associate pastor for Intergenerational Ministries & Youth at Central Presbyterian Church, in Miami. We returned to Setauket Presbyterian Church on June 4 for the saddest day of my life, to celebrate the life of our youngest daughter, Laura '06, who was killed in an auto accident May 28, after attending Campus Dance with her fiancé, David Reidy '06. (see page 69). I want to express my gratitude for the support we received from the Brown Community. It was truly overwhelming and helped us through this difficult period. Thank you all! On another sad note, my mother, Mary, passed away suddenly in November 2010. Both my wife and I made major changes this past year. After more than 20 years teaching pre-school (mostly in conjunction with the psychology department at Stony Brook Univ.), Jan is utilizing her MBA as executive assistant to the dean of the school of nursing at Stony Brook. She is enjoying her new challenges and is thankful that her days are full to help keep her focus away from our recent loss. I left Wells Fargo Advisors last April after working for major wirehouses for more than 25 years, to work from home as an independent in a niche part of the business. So far, this is working out well and I'm enjoying being semiretired. I'm keeping busy playing tennis, kayaking, sailing, and going to the gym (did I mention grocery shopping, picking up the laundry, and of course, completing odd jobs around the house?). I'm also looking forward to taking continuing education courses at Stony Brook.
Joe Meis writes: "This week I started reading Sailor Twain online, cooked pasta with basil and tomatoes, and gave my daughter the article on shoes. You guys rock!
From the July/August 2011 Issue
Barry Heller is practicing emergency medicine at St. Mary Medical Center in Long Beach, Calif., and was recently elected to the board of directors of the American Board of Emergency Medicine. His wife, Jill Lerner, works as an attorney; son Eli, 21, is a junior at Colgate Univ.; and daughter Molly, 18, is looking to major in theater arts.
Kenneth M. Lury has been appointed director of the neuroradiology fellowship program at the UNC School of Medicine at Chapel Hill.
James B.A. Robertson IV and his wife, Nancy, are living in Beijing and are in the process of opening the international office of the Grace Children's Foundation's Resource Exchange Center (www.gracechildren.org). Their daughter, Grace, is a junior at the International School of Beijing.
After 30 years of practicing law, Elizabeth A. Zeldin retired. She moved to Cape Cod and is a silversmith, crafting custom sterling jewelry and selling it in Wellfleet, Mass. She also commutes weekly to Boston for drawing and watercolor classes.
From the May/June 2011 Issue
Sam Sutter was re-elected to a second term as the district attorney of Bristol County, Mass., and elected president of the Massachusetts District Attorneys Association in November. Working with Sam at the District Attorney's office are fellow Brown alumni Silvia Fido-Rudman '83, who is the second assistant district attorney; David Mark '77, who is the head of the appellate unit; and Suzanne Renaud '96 and Alex Grimes '05, who work as assistant district attorneys in the district courts.
From the March/April 2011 Issue
Scott Calig is still practicing pediatrics in West Hills, a suburb of Los Angeles, and is on the clinical faculty at the Keck School of Medicine at USC. He writes that he just became a grandfather for the second time and plans to help stock the classes of 2028 and 2031.
Bruce A. King has been selected as a 2011 Seattle "Lawyer of the Year" by Best Lawyers magazine.
From the January/February 2011 Issue
Jerry Broman is a lieutenant colonel in the U.S. Army Dental Corps at Radar Dental Clinic, Fort Myer, Va. He is living in Alexandria, Va., with his wife, Claire McDonald Broman. They frequently retreat to Chatham, on Cape Cod. His daughter, Sarah Taylor, is attending graduate school at UMass Dartmouth.
Gerald D. Cohen has been named vice chairman of MassDevelopment, the leading agency that supports economic growth, development, and investment across all sectors of the state's economy.
Ronald P. Grelsamer has published Into the Sky with Diamonds: The Beatles and the Race to the Moon in the Psychedelic '60s, a behind-the-scenes history. Check out www.intotheskywithdiamonds.com for the tour and purchase the book at www.authorhouse.com/bookstore.
From the September/October 2010 Issue
Class secretary Rhonda Port Walker reports: "120 classmates along with 65 guests returned to Brown on Memorial Day weekend to celebrate the 35th reunion. The weekend began with a welcome reception in our class headquarters where we were serenaded by the Brown Derbies. We moved to Sayles Hall for our class dinner, and then out to the Green for a fun-filled night under the stars at the Campus Dance. Our class lunch on Saturday featured former U.S. Senator Lincoln Chafee, who spoke about the political environment in Washington, D.C., and what it is like to be an independent in politics today. We gathered again Saturday evening under a tent on Lincoln Field for a class clambake. On Sunday a spirited group gathered for the Commencement Procession. The weekend was a great opportunity to reminisce, reconnect with old friends, and meet new people. Photos from the weekend events are posted on the class of '75 website (http://alumni.brown.edu/classes/1975/photogallery.html) and on the class of '75 Facebook page. If anyone has additional photos, please send them to me so they can be posted."
Guy H. Tuttle is now four years clear after a bout with throat cancer. He returned to doing movie production design and art direction. Last year, he spent 40 days in Thailand doing production work with Habitat for Humanity.
From the July/August 2010 Issue
Barbara Hirsch Harrison published What To Do When No One Has a Clue: Advice for the Brave New World. Contributors included Tony Brancato '98, Bob Clagett '73, Ben Finkel '03, Emily Harrison '03, Kristin Ketelhut Jones '03, Diane Jass Ketelhut, and Vicky Oliver '82. The book's promotional video is at www.youtube.com/watch?v=ihnwfFx-P4Y.
Deborah Lippman Himmelfarb is the new director of daytime programs at 92Y Tribeca, the Tribeca outpost of New York City's 92nd Street Y. She is responsible for building a calendar of lectures, classes, workshops, and walking tours. Their website is www.92yTribeca.org.
Laurie Lamb returned home from Dana-Farber/Brigham Women's Hospital where she had a stem cell transplant in hopes of curing her primary idiopathic myelofibrosis. She writes that there is no treatment, but "I am very grateful to my donor who was willing to offer and then give her perfectly matched stem cells to a stranger. Basically my immune system has been rebooted and my donor's stem cells are working to create a new immune system for me. I must be isolated for a year or more and have stringent restrictions on what I eat and drink as well as my activities, including visitors. I'd love to hear from some classmates. I'll be unable to attend our 35th reunion but will be thinking of all of you that weekend." Visit Laurie's website, www.caringbridge.org/visit/laurielamb.
Patrick Leary's book, The Punch Brotherhood: Table Talk and Print Culture in Mid-Victorian London, was published by the British Library. Patrick lives in the Chicago area and would be happy to hear from Brown friends.
David Manyak (see John Manyak '48).
Janet Schlier Fabian has been living in Texas with her husband, Gary (Univ. of Michigan '78), for seven years. Their son, Brian, is now a freshman at USC. Their daughter, Emma, is in high school.
Richard Zins is proud that his oldest son, Stephen, has been accepted to Brown's doctoral program in pathobiology.
From the May/June 2010 Issue
Gregory H. Barnhill, a member of the Mountain Gorilla Veterinary Project's board of trustees and advisory committee, traveled to Africa last June with his wife, Lisa, and his son, Scott, a junior at Tabor Academy in Marion, Mass., to visit the gorillas up close.
Erica Duncan is an associate professor in the department of psychiatry and behavioral sciences at the Emory Univ. School of Medicine, as well as an attending psychiatrist at the affiliated Atlanta VA Hospital, where she conducts biological psychiatry research and teaches residents and medical students. She currently lives in Decatur, Ga., with her husband, James Harmon, and their three children.
Valerie Gebert is the associate music director for the Disney production The Lion King being performed at Mandalay Bay Theater in Las Vegas. Joshua Landay '02 covers three principal roles in the production.
Jan Linowitz (see Tom Wadden '75 PhD).
Micki Bauer Kuttler and her husband, David, moved to Boston after 25 years of suburban life in N.J. She is slowly restarting her massage and Bowenwork practice.
Ward J. Mazzucco looks forward to seeing his classmates at the reunion in May, which happens to coincide with the graduation of his daughter, Cara Mazzucco '10. He is also still practicing law in Danbury, Conn.
Virginia Saver continues to practice emergency medicine in San Francisco. Her son recently entered college.
From the March/April 2010 Issue
Class secretary Rhonda Port Walker reports: "Plans are well under way for an activity-filled 35th reunion. Plan to join your classmates during Memorial Day weekend (May 28–30) for class dinners, Campus Dance, and class lunch and seminar. Topping off the weekend will be the Commencement procession. This reunion will be paperless for our class, so it's important to keep your e-mail contact information up to date. Be sure to visit the Class of '75 website at http://alumni.brown.edu/classes/1975 to update your e-mail address, send in your latest news, or link to the Class of '75 Facebook group."
Paul S. Bunten '86 AM is president of Westsiders for Public Participation Inc., a community-advocacy organization based on the West Side of Manhattan.
Nora Beck Judd writes: "I regret to let people know of the death of my husband, Steven G. Judd '73, following a lengthy illness."
Dick Kettler and his wife, Jane, live in Washington, D.C., and recently celebrated their 25th wedding anniversary. They have two children, a freshman at Colgate and a sophomore in high school.
Marcie Akers Levardsen is a member of the English faculty at Baker College in Owosso, Mich. Her oldest daughter, Emily, attends the Univ. of Michigan and will graduate in 2012 with a major in psychology. Younger daughters Carolyn, 16, and Anne, 12, continue to be educated at home. Marcie writes that Carolyn is a published author of short stories and novels and is the grammar tyrant of the family. Anne leads a literary discussion group within a homeschooling group.
From the January/February 2010 Issue
Rhonda Port Walker writes: "Don't miss your chance to reminisce, catch up with old friends, and meet new friends. Plan to be at Brown Friday through Sunday, May 28–30, 2010, for our 35th reunion. Highlights of the weekend will include the class welcome reception, Campus Dance, class dinners, and the Commencement procession. Visit the class of '75 website at http://alumni.brown.edu/classes/1975/ to send in your latest news, update your e-mail or contact information, and link to the cass of '75 Facebook page."
Amy Levine Abrams lives in Brookline, Mass., with her husband, David, and son Michael who is a senior at Milton Academy. Her son Daniel is a sophomore at Penn. After ten years in finance on Wall Street, Amy spent the last twenty years as an at-home mom and in the nonprofit sector. Amy sees Emily Berger, Bill Flicker, Elise Meyer '76, and Joanne Cipolla Moore '76, among others, and writes, "I cherish my Brown connections and fond memories."
Jerry Broman continues to work in the U.S. Army Dental Corps at Walter Reed Army Hospital. He recently married Clair McDonald, an art teacher from Toronto. Jerry's daughter, Taylor, is 23 and a graduate of U. Mass.
Harold K. Gever '78 MD works as a staff physician at the Philadelphia VA Hospital. He still plays piano, chess, and the stock market, he writes, "with mixed results in all of them!" His daughter Allison lives in Mexico teaching English, his daughter Dana is in her freshman year at Emory, and his son Evan was promoted to associate at J.P. Morgan in Manhattan. His wife, Diana, "is very proud of them all!"
K. Winslow Farrell Jr. (see Hilary Farrell '05).
Bruce Goldstein's son, Evan, is in his fourth year of architecture graduate school at the Boston Architectural College. His daughter, Ilana, just started her freshman year at Northwestern, where she is in a five-year dual-degree program in the school of music and the school of arts and sciences.
Michael Golrick moved to New Orleans in November 2008. He writes that he does not miss scraping frost and ice or 25 years of shoveling snow.
Linda Grossman writes she is still committed to book publishing, even though the industry has changed since she started at Encyclopedia Britannica. After working for Martin Cook Associates, Cambridge Univ. Press, Oxford Univ. Press, and Random House, she is in Chicago working freelance, usually for medical publishers.
Marian Owens Heom lives in Warren, N.J., and is retired from computer science. She knits, teaches Hebrew school, and tutors. Her children are in California: Diana is a graphic designer in San Francisco, and Andy '06 is a graduate student in architecture at UCLA.
Richard L. Kettler and his wife, Jane, celebrated their 25th anniversary. They live in Washington D.C. Son Frank is a freshman at Colgate, and daughter Anne is a sophomore at the Madiera Shool in McLean, Va.
Henry Lust and his wife, Gail, relocated with their children from Massachusetts to the Atlanta area in 2004. He writes that they love the milder weather. They now have two granddaughters, Jaelyn, 15, and Maiyli, 2, who live nearby. Henry looks forward to seeing everyone in Providence in May.
Craig Martin had a 40th Anniversary Woodstock party. He writes, "We had a stage, lights, two bands, and about 250 people from noon to midnight (yes, I went to Woodstock in 1969)." Leigh Abts '73, '82 PhD and his wife, Lois, who have been neighbors for 25 years, helped produce the event.
Herbert Vincent McKnight started his own law firm, which specializes in representing whistle-blowers who report government contractors cheating the government. Herbert's wife, Cindy Garrett '78 just finished her first year as an administrative judge for the EEOC. Their three sons continue to progress through school. "John is a second-year student at the Univ. of Maryland Law School studying in Geneva, Switzerland, this semester at the WHO; Devin began work on his music degree at Berklee College of Music this past fall; and Connor, a junior in high school, is just starting to look at colleges. Brown is on the list."
Johnathan Naiman retired from Pfizer on Mar. 31 after working 30 years in global manufacturing.
Sylvia Salzberg is the director of major gifts and planned giving for Stamford (Conn.) Hospital, an affiliate of NY Presbyterian Healthcare System. Her daughter, Stephanie, graduated from the Univ. of Miami in Dec., and her son, Max, is a junior at SUNY Oswego.
Janet Levitt Stevenson's daughter Sally started at Carnegie Mellon in Aug., courtesy of a Brown connection. Janet writes: "I had read The Last Lecture, written by Randy Pausch '82 who worked for Andy van Dam, as I did. I suggested Carnegie Mellon for engineering and she loved what she saw. Sorry Brown!"
Elizabeth Zeldin retired after 30 years of practicing law in Boston and moved to Truro on outer Cape Cod. She now has time for painting and jewelry making. She also plans to spend more time in Charleston, S.C., where she has a second home, and traveling. She and her partner, Polly Grant, married on May 17, 2004, the first day that same-sex marriages were legalized in Massachusetts. They had been together 22 years when they married.
From the November/December 2009 Issue
Baer Max Ackerman writes that his daughter, Emily, is a sophomore at American Univ., and his son, Benjamin, is a freshman at Shepton High School in Plano, Tex.
Gregory Barnhill is a partner and member of the board for Brown Advisory Securities LLC in Baltimore. He was formerly managing director and regional manager of North American Equities for Deutsche Bank Securities. George is also an active civic leader and a member of the board of several companies and nonprofit organizations, foundations, and societies, including the NASA/Goddard Space Flight Center, the Fabergé Arts Foundation, and the Assoc. of Foreign Investors in Real Estate.
Pamela Blizzard has settled into her second career as an educational entrepreneur. After founding Raleigh (N.C.) Charter High School in 1999, she launched the Contemporary Science Center in Research Triangle Park, N.C., in 2002. She is interested in the replication of the Harlem Children's Zone's work and KIPP schools. Pamela also serves on the North Carolina Medical Board as a public member. Pamela and Willis Lumpkin are still married and have two sons: Steven, a musician, and Nate, a writer.
Jim Busam writes that his daughter Teresa Busam Jones '00 and her husband, Jamal Jones, welcomed their first child, Dean Basil Jones, on June 19. Jim is awaiting the birth of his second grandchild from his son and daughter-in-law Michael Busam '03 and Jessica Blanco-Busam '03,'04 MAT.
Kevin Connolly (see Richie Mormile '02).
Geoffrey Garth enjoyed a trip down the Snake River through Hell's Canyon in Idaho in June with Gary Faryniuk, Adam Carmel, Steve Elliot '73, Brad Buxton and various family members. The classmates enjoyed a few beers and a lot of reminiscing.
Barbara Hirsch Harrison writes: "I've been blogging on the Huffington Post ('What To Do When No One Has a Clue') about humorous/bizarre/unprecedented modern situations for which a sane solution is needed. My co-author and I are writing a book by the same name to be published by Clarkson-Potter in May 2010."
James Kainen is the Brendan Moore Professor of Advocacy at Fordham Law School. His daughter, Sophie, is a sophomore at Brown.
Marcia Spindell Lentz writes: "After surviving breast cancer for two years now, I'm back in the flow. This includes participating in the Professional Development Center in Wakefield, Rhode Island, where I teach business skills, and being active with the International Teaching Federation of New England and the BNI. I continue to practice dance movement and expressive arts therapy with psychiatric-Alzheimer's and developmentally challenged adults. My certification as a counselor and group psychotherapist supports my work at Rhode Island's Eleanor Slater Hospital in its Vent-Dependent Unit. Anyone interested in coaching may visit the website www.etcri.org. My husband, Jonathan, and I are also amazed by watching our sons, Joshua, 20, and Aaron, 17, grow into adults."
Constance Murphy writes: "My husband, son, and I moved to New Hampshire in 2007, and we love it. We built a home near Exeter with six acres of woods perfect for hiking and snowshoeing. Our son, Matt, who has Asperger's Syndrome, has finished his first year of college in Vermont. IBM continues to provide me fabulous opportunities in leadership development and global talent management."
Beth Shadur curated Collaborative Vision: The Poetic Dialogue Project, an exhibit in which she paired 31 visual artists with 31 poets to create collaborative works of art. After premiering at the Chicago Cultural Center in spring 2009, it is now touring various universities. Her son, Jordan Mainzer, is a sophomore at Brown.
Neil Steinberg recently completed one year as president and CEO of the Rhode Island Foundation, which is one of the oldest and largest community foundations in the country.
Masha Traber writes: "My husband and I became the proud grandparents to Ezra Natan Traber-Sirikwa on Nov. 17, 2008. Ezra was born to our oldest child, Sarah Metzger-Traber (Wheaton '06). She and her husband are living near us in Lexington, Massachusetts, where I continue to be the coordinator of the only town tour, the Liberty Ride."
From the July/August 2009 Issue
Lovelle A. Clark graduated from Union Theological Seminary in May and plans to become a pastoral counselor and Christian therapist. Lovelle taught at the university level for several years, mostly in English departments.
Christine Gleason has been in Seattle for the past 12 years. She writes that it is a great place to work and raise a family. She is head of neonatology at the Univ. of Washington and just published her first non-medical book: Almost Home: Stories of Hope and the Human Spirit in the Neonatal ICU. She has been married to a writer (Erik Larson, Penn '76) for almost 25 years, and they have three daughters: Kristen (Georgetown '10), Lauren (Univ. of Chicago '12), and Erin, 15.
Michael Golrick moved from Wisconsin to New Orleans in Nov. 2008. In December he started work at the State Library of La., where he is the state data coordinator.
From the May/June 2009 Issue
Deborah Rubin writes: "I'm looking forward to meeting up with classmates in Providence when I attend the graduation of my daughter Zahra Hirji '09. I'm still based in the Washington, D.C., area, though my work in international development with my company, Cultural Practice LLC, takes me overseas often (mostly to Africa) to address gender issues in agricultural programs."
From the March/April 2009 Issue
Peter Piness serves as a career development officer at the U.S. Department of State. This summer he will begin a three-year assignment as public diplomacy officer at the American Consulate in Lagos, Nigeria.
Tim Smith is a senior producer at MSNBC. He recently finished up a PBS docudrama on Frederick Douglass, which the Fairfield County Brown Club premiered at the Avon Theatre in Stamford, Conn., in October.
From the January/February 2009 Issue
Paul Hanson (see Julie Flood Obbagy '03).
Elroy Sandquist returned to his musical roots and released his first CD, Redemption, after many years of building a law practice and raising a family in Palatine, Ill., where he lives with his wife, Colleen, and daughters Kylen, 16, and Kara, 13. The CD contains four original songs and six others in the Contemporary Christian genre. Sandy writes: "Apparently all those nights singing at 'Big Mother's' coffeehouse in Faunce House didn't go to waste after all."
Neil Steinberg writes: "In July, I left Brown after four years as vice president for development and campaign director to join the Rhode Island Foundation as president/CEO. Eugenia Shao '77 and I continue to live in Pawtucket, R.I., and during the summer visited good friends Bill Taylor and Vassie Ware in New Jersey."
Rhonda Port Walker's daughter is Allison Walker '12. Allison is the granddaughter of Seymour Port '46.
Mark Weston has spoken about the Saudi Kingdom at bookstores, libraries, and at the Middle East Institute in Washington, D.C., to publicize his new book, Prophets and Princes: Saudi Arabia from Muhammad to the Present. Mark has also just published a children's book, Honda: The Boy Who Dreamed of Cars.
Mimi White is a senior associate dean at Northwestern Univ. in Qatar, the newly opened campus of Northwestern in Education City, Doha. She also remains a professor at Northwestern's School of Communication in Evanston, Ill., where she has been a faculty member since 1982.
From the November/December 2008 Issue
Dennis Coleman has been elected to the Monmouth Univ. Board of Trustees. He has been a partner at Ropes & Gray since 1993 and was founder and chairman of the firm's Sport Law Group.
Rich Muschell is in his third year at Stanford, where he has been promoted to assistant athletic director/ticket services. He handles all the ticket sales and operations for Stanford's seven ticketed sports and provides support for most of the other 28 varsity sports.
From the September/October 2008 Issue
Julie Liddicoet Meister writes: "My husband, Rich, and I have lived in Old Greenwich, Conn., for five years now. He is a managing director with Merrill Lynch in New York. Our oldest child, Richard '03, is currently living in Chicago but will be relocating to begin business school. Our daughter, Katie '06, just completed her second year at NYU's Tisch School in graduate acting and is living in New York City. Our youngest, Sarah, is a rising junior at the Univ. of Puget Sound in Tacoma, Wash. Rich is currently serving on the University's President's Athletic Advisory Council, and I'm serving on the Women's Leadership Council. I am also on the board of the Drama League of New York. Go Brown lacrosse!"
From the July/August 2008 Issue
Baer Max Ackerman writes: "All is well. Lone Star liberals are on the move. I'm an Obama delegate to the Collin County Democratic caucus. My daughter, Emily, will likely go to the Savannah College of Art and Design (SCAD) in the fall. My son, Benjamin, 13, who has mild autism, will be an assistant camp counselor at the Jewish Community Center of Dallas. My wife, Melissa, is busy with Benjamin and Emily and is volunteering at the Jewish Family Service of Greater Dallas's food pantry."
Marcia Spindell Lentz writes: "I am very pleased to share that I am alive and well after recovering from breast cancer. This journey reinforced my values and goals of living fully and with purpose! My husband, Jonathan, and I live in Providence with our 16-year-old, Aaron, who continues the family tradition of attending Classical High School. Our older son, Joshua, is attending Roger Williams School of Architecture, Art and Historic Preservation and yes! he lives on campus. I would love to hear from classmates who are interested in life and business coaching! Being a coach builds upon my 30 years as a dance movement and expressive arts therapist and founder of Expressive Therapies Center, Inc. www.etcri.org."
Jim Russell writes: "My wife, Hannah (of 25 years), passed away three years ago. She had multiple sclerosis for the 17 years I took care of her. I am adjusting to the single life and have started dating. Any companions out there looking for a creative mate? I compose music, work with art glass, and also volunteer."
Susan van Diepen Schreiber's daughter, Hadley, will be a member of the class of 2012 in September, 2008.
From the May/June 2008 Issue
Emily Berger writes: "I will be exhibiting paintings at the Painting Center in New York City in May and June of 2008."
Lynne Brodsky writes: "I have been married to Rob Levine for a long time and working at Massachusetts General Hospital's Chelsea Health Center as a primary care physician for adults for a long time. I enjoy reading American history, tap dancing, cooking, and gardening. All my best wishes to those whom I have neither seen nor kept up with."
Mary Chaffin has been traveling the last several years as the general counsel for Mercy Corps, a nonsectarian international relief and development organization headquartered in Portland, Ore. She writes that in her spare time she likes to bike, hike, snowshoe, and enjoy other outdoor activities with her husband, Lance. Their two sons, Danny and Greg, are both in college. "I would love to hear from Mary Blenkarn Purdy, and Tawn Fichter owes me a letter."
Gerald Cohen writes: "I live in Brookline, Mass. My wife, Susan, is an independent TV producer in several nonprofit organizations. She has also started a middle school in Rwanda for girls. We went to the opening in late February 2008. We have a daughter working in New York City for a public relations firm on Wall Street and a son who is a sophomore at Harvard. I was recently appointed by Massachusetts Governor Deval Patrick to serve as a member of the board of directors of Mass Development, the state agency charged with financing projects to spur economic development in the Commonwealth."
Joseph E. Fieschko Jr writes: "About two years ago I made it over the hump when I won two class actions for unpaid overtime for claims adjusters working on the Cerro Grande Fire project in New Mexico, and a second one for claims adjusters working for farmers insurance in Texas and California. Prior to that time, I was successful in class actions involving unpaid overtime for warehouse workers, a group of park rangers, and a claims adjuster on the Exxon cases that wrapped up a couple of years ago. You might say that I was relieved. Currently, I have class actions for unpaid overtime for bank tellers, pharmaceutical sales reps, and route salesmen delivering snack products to grocery stores. My private life is simple and happy. Regina and I have been married since 1982, and our only child, Zander, is a sophomore at Emerson majoring in filmmaking. One of his seminal experiences was a summer program at Brown. Regina and I work together, run together, and see a lot of independent films. I actually am in better shape than when I was at Brown."
Barry Heller writes: "I am vice president of medical affairs at St. Mary Medical Center in Long Beach, Calif., where I am a staff emergency physician. I was recently elected as a director to the American Board of Emergency Medicine. My wife, Jill Lerner, is senior vice president for human resources and corporate affairs at Metro-Goldwyn Mayer. My son, Eli, is 17, and if I decide to let him live, will be attending one of 12 colleges he was accepted to. My daughter, Molly, is 14 and is very active in theater and drama, much to her father's delight."
Ward J. Mazzucco writes: "My daughter Jennie will be joining my other daughter, Cara '10, on Brown's campus as a freshman in the fall. It's wonderful to have both girls at Brown—parents' weekend just got easier!"
Thomas Munsell writes that he and Susan DeGennaro's daughter, Elizabeth Munsell, has completed her Fulbright scholarship in Valparaiso, Chile. Elizabeth remains in Chile as a master's candidate.
Meredith Miller Post spent three years having life-threatening surgeries and is now back at work writing feature films under the management of Gotham Artists Agency. She writes she is still happily married and living in Connecticut with her children: Philip, 12, an actor who just finished shooting the movie Doubt with Meryl Streep, Amy Adams and Philip Seymour Hoffman; Chloe, 21, a freshman at SCAD, also an actress with a new movie, Through Her Eyes Only with Uma Thurman, coming out soon; and her third child, Madeline, 21, a senior at NYU, who is working as an intern on the Daily Show with Jon Stewart.
Tina Stark writes: "Last June, I published a new contract drafting textbook: Drafting Contracts: How and Why Lawyers Do What They Do. It differs from the other textbooks in the area in its focus on the intersection of business, law, and drafting. Also, after 14 years of being an adjunct professor, I became a professor in the practice of law at Emory Law School in Atlanta. I am also the executive director of the school's Center for Transactional Law & Practice. This new position meant a move from New York City, where I've been living since we graduated. I'm having a great time creating a new transactional skills curriculum—something I've always wanted to do."
Sandy Wogrin Warren (see Susan Warren Weston '03).
From the March/April 2008 Issue
Lincoln Chafee (see Martin Imm '57).
George Hutchinson (see James M. Hutchinson '51).
Ward J. Mazzucco's daughter Jennie will be a member of the class of 2012. She will join her sister, Cara '10, on campus next fall.
Sandy Wogrin Warren (see Susan Warren '03).
Martha A. Zeiger is chief of endocrine surgery at Johns Hopkins Hospital, where she runs an NIH-funded molecular biology laboratory studying thyroid cancer. Her husband, John Britton, is a busy pediatric anesthesiologist at Fairfax Hospital in northern Virginia. Their daughter, Tenaya, is an account manager for Leo Burnett in Chicago and their son, Zachary, will begin law school at Georgetown this fall.
From the January / February 2008 Issue
K. Winslow Farrell Jr. (see Aaron Prosnitz '05).
Julianne Ip '78 MD (see Naline Lai '89 and Vincent Capaldi '02).
John Keats '78 MD is still living in Ventura, Calif., and was recently named president and medical director of California Health First Physicians. This is a new multispecialty medical group affiliated with Catholic Healthcare West. He writes: "In June 2007, along with my wife, Susan Schilling Keats '82 PhD, I attended the graduation of my oldest son, Andrew, from the Univ. of Oxford, where he received his master of philosophy in Roman history. Also attending the graduation was my son Alex, who is now a sophomore at the Univ. of Washington. My daughter, Ariele, graduated from Scripps College and is applying to nursing school. My youngest son, Kolya, is a senior in high school."
Ruth Weissberger has written The Cure for Remembering: A Dr. Nora Sternberg Mystery, published by Melville House.
Mark Weston's third book, Prophets and Princes: Saudi Arabia from Muhammad to the Present, will be published by John Wiley & Sons in May. Mark was recently a visiting scholar at the King Faisal Institute for Islamic Studies in Riyadh, Saudi Arabia. Former ambassador and U.S. Senator Wyche Fowler Jr. has written the book's foreword.
From the November / December 2007 Issue
Beth Shadur has had several exhibitions of her artwork this year, including a show at the Dubuque Museum of Art in Iowa and at ARC Gallery in Chicago. She created a globe for the Cool Globes public art project in Chicago, which addressed solutions for global warming. She also works as an independent curator to create the third exhibition in her Poetic Dialogue Project, pairing artists and poets to create collaborative works of art. Learn more at her website, www.bethshadur.com. She and her husband, Bruce Mainzer (Cornell '74), have a son, Jordan, who is applying to colleges. They live in Highland Park, Ill., with their Irish Red and White Setter, Riley.
From the September / October 2007 Issue
Elizabeth Carder-Thompson has been elected president-elect designate/treasurer of the American Health Lawyers Association (AHLA) for 2007-08. Elizabeth is a partner in the health care practice of Reed Smith LLP, serving as chair of AHLA's membership committee and chairing its 2007 Life Sciences Law Institute.
Laura Verstegen Kasser writes: "We had two graduates this year: my son Peter graduated from the Univ. of Florida in economics and will be working for Protiviti Consulting in Tampa after a cross-country trip, and my daughter Katy graduated from high school and will be attending the Univ. of Florida this fall. I'm still working in human resources at American Standard in Piscataway, N.J. My husband, Steve, is a PR consultant for a New Jersey firm. We celebrated our 26th wedding anniversary this year."
Arthur Oram writes: "Having failed to note the birth of our younger daughter, Anne '11, eighteen years ago in the BAM, I would like to make amends by announcing that she entered Brown this fall. Anne's older sister, Tess '08, whose birth I appropriately noted in the BAM in 1986, will begin her senior year. As proud parents of two Brown students, my wife, Patty, and I look forward to filling our empty Colorado nest with frequent updates from our Providence progeny."
Peter Piness writes: "I'll be completing my assignment as public-affairs officer at the American Embassy in Mbabane, Swaziland, shortly and will then begin a new assignment as public-affairs officer at the American Consulate in Jeddah, Saudi Arabia."
Ashley Warner writes: "I am practicing family medicine in Bedford, N.H. My son Armand is graduating this year from Bowdoin and is looking to spend an interim year traveling and doing volunteer work in a third-world country before continuing with his PhD. Isabel will be a junior at Trinity in Hartford and will spend her junior semester in Kenya doing wildlife research. Orli, Rachel, and Sophia are still home and thriving in the Bow schools."
From the July / August 2007 Issue
Barry Heller is currently a practicing emergency physician and vice-president of Medical Affairs at St. Mary Medical Center in Long Beach, Calif. His wife, Jill Lerner, is an attorney at Metro-Goldwyn-Mayer. They have two children, Eli, 17, and Molly, 14.
Bob LoBue was elected as managing partner and co-chair of Patterson Belknap Webb Tyler LLP, a 200-lawyer Manhattan firm, in Feb.
Susan Holloway Scott announces the July publication of Royal Harlot: A Novel of the Countess of Castlemaine King Charles II (New American Library). Susan writes: "Though I can't quite believe it, this will be my thirty-fourth published novel (under my own name, and as Miranda Jarrett). As our two children finish up high school and head off to college, I'm dealing with the emptying nest by setting my books amidst the intrigue and politics of Restoration England." She and husband Jay Scott '77 live outside Philadelphia.
Stuart Sobel writes: "In Nov. 2005, our daughter, Emily, became Bat Mitzvah, and in Nov. 2007, her brother, Noah, will become Bar Mitzvah. Emily is a young visual artist and Noah a budding musician. Lori and I are planning to renew our wedding vows by a waterfall in Hawaii in June, 2008, after our twentieth wedding anniversary, in the presence of the kids and our closest friends. At the 2007 Annual Meeting of the American College of Construction Lawyers (ACCL), I was elected to its board of governors. I have been named one of America's Best Lawyers and am listed in the directory of Super Lawyers for 2006 and 2007. My firm now has thirty-one lawyers practicing exclusively in the areas of construction, real estate, and condominium law, out of three South Florida offices. We have finally built the swimming pool we always wanted and now enjoy entertaining throughout the year. We live in Bal Harbour, Fla., and would love to hear from our Brown friends. Based on Brown's reputation, none of my family really believes I was actually allowed in."
Andrew E. Yarosh writes: "I'm happy to report that on Apr. 2, 2007, I started work as executive director of the Moab Music Festival (www.moabmusicfest.org), now in its fifteenth year of presenting chamber music, jazz, and traditional music from around the world 'in concert with the landscape' among the spectacular red rock canyon lands of Moab, Utah. I'm looking forward to my first official festival function: a four-day Colorado River raft trip with concerts every night under the impossibly bright stars of the desert skies. And I'm looking forward to sharing Moab and the festival with my classmates and old friends from Brown."
From the May / June 2007 Issue
Marianne Bronner-Fraser writes: "After leaving Brown, I received my PhD at Johns Hopkins where I met my husband, Scott Fraser. We were married in 1979 and shortly thereafter took faculty positions at the University of California, Irvine. In 1996, we moved to Pasadena where we are both professors in the division of biology at the California Institute of Technology. In 2001 (through 2003), I was appointed as chair of the faculty, a post not previously held by a woman. We live in La Canada with our children, Paige, 19, a sophomore at Scripps College majoring in biology, and Ryan, 16, in high school and majoring in video games."
Michael Kessler has joined the Duane Morris firm as a partner in the Washington, D.C., office.
Peter G. Piness writes: "I'll be completing my assignment as public affairs officer at the American Embassy in Mbabane, Swaziland this coming summer (2007), and then will begin a new posting as public affairs officer at the American Consulate in Jeddah, Saudi Arabia."
From the March / April 2007 Issue
Edward Frongillo recently moved to Columbia, S.C., to assume the position of professor and chair of the Department of Health Promotion, Education, and Behavior in the Arnold School of Public Health at the University of South Carolina.
Richard Halpern writes: "After two years at an international trade database firm and more than twenty-three years in marketing for start-up and global technology firms, I've launched Halpern Info Services, an independent custom business-research and information-services firm. Professional business and medical researchers who are proficient with commercial databases such as Dialog, Factiva, and LexisNexis and deep Web resources extract data for projects in practically any subject or industry.
Paul Margolis (see Danny Warshay '87).
From the January / February 2007 Issue
Frank Bellis and his wife, Marilyn, became empty nesters this fall when their triplet sons—Mark, Daniel, and Richard left for their first year at college. Mark is attending Bowdoin, Daniel is attending Vanderbilt Univ., and Richard is attending Vassar.
Martin K. Brigham, a partner in the law firm of Raynes McCarty in Phila delphia, has received a lifetime achievement award from the Philadelphia-area Occupational Safety and Health Project for his dedication to improving workplace safety, both through teaching and writing and through important litigation that secured compensation for injured workers while bringing about change in workplace practices.
Michele Kay writes: "The world of advertising is as crazy as ever, but the work of travel has been a great counterpoint—South Africa, Australia, and Bryce Canyon are the highlights of the last year. I'm planning a trip to the Galapagos this year."
Ward Mazzucco is still practicing law in Danbury, Conn. His daughter Cara '10 is enjoying her first year at Brown.
Vincent Pecora writes: "Last year, after twenty years at UCLA, I became the Gordon B. Hinckley Professor of British Literature and Culture at the University of Utah. My most recent book, Secularization and Cultural Criticism: Religion, Nation, and Modernity, was just published by Univer sity of Chicago Press. My skiing family loves the dry powder of Utah, where on the slopes of Alta I crossed the tracks of old friend Peter Jones '74, who was on a break from professing math at Yale."
Gustavo Pellen writes: "After twenty-three years, I continue to enjoy teaching Latin American and comparative literature at the University of Virginia. Hackett Publishing Co. has just published my translation of the classic novel of the Mexican Revolution Los de abajo (The Underdogs). My wife, Karen, has been running the Tuesday-evening concert series here for more than a decade, presenting chamber musicians from around the world. My son Nicolas is a piano performance major at the University of Maryland's School of Music. My daughter Sofia '10 started at Brown in the fall and is loving it."
From the September / October 2006 Issue
Terri Kiser Cristy writes: "It was great to see so many Brown friends and classmates at our 30th reunion in 2005. We hope some of you will join us when Jon Cristy '76 AM and I march as a group for the graduation of our daughter Sarah '07. Our youngest daughter, Rachel, just graduated from high school and will be attending Stanford Univ. in the fall. Jon and I are still in the Sacramento, Calif., area, and I'm still volunteering for Brown as area chair for the Sacramento region. Contact us if you're planning to be in northern California."
Kenneth Warren, partner and chair of WolfBlock's environmental and land-use practice group, has been appointed to the American Bar Association's standing committee on environmental law.
From the May / June 2006 Issue
David S. Antzis has been named the managing partner of Saul Ewing. He will guide the firm's strategic planning and business development and direct activities through its eight offices in Pennsylvania, Maryland, New Jersey, Delaware, and the District of Columbia. He previously chaired the firm's business department.
Sue Daube (see Rachel Ezrine '03).
Ward J. Mazzucco is pleased to announce that his daughter, Cara, will be a member of the class of 2010.
Richard Zins writes: "I am happily self-employed in Riverside, R.I., by Narragansett Bay. I have four wonderful children: Stephen, who graduates from the Univ. of Michigan this spring with a degree in biochemistry and who is headed off to the West Coast for his doctorate; Daniel, who will be studying fine arts at the Univ. of Hawaii; Ryan, who will be playing football at LaSalle Academy in Providence and is headed for culinary arts; and finally, Erica, who is headed for La Salle Academy and who probably has the most talent of them all. Brown vs. Harvard on ABC, 1973, seems like yesterday. Peace."
From the March / April 2005 Issue
Class secretary Rhonda Port Walker writes: "Don't miss your chance to reminisce, catch up with old friends, and meet new friends! Plan to be at Brown Friday to Sunday, May 27–29, for our 30th reunion. We're looking forward to a great turnout. Some highlights of the weekend include the class of '75 welcome reception, Campus Dance, alumni field day, and the class dinner. We need your help! Please visit the class of '75 Web site at alumni. brown.edu/classes/1975 to share your latest news, update your e-mail contact information, and let us know if you are planning to attend the reunion." The 30th reunion committee includes Ken Colburn, Dennis Coleman, Faith LaSalle, Gail McCann, Alex Szabo, and Rhonda Port Walker.
Mary Chaffin writes: "After many years of a varied legal practice, I am now legal counsel and corporate secretary of Mercy Corps, a nonsectarian international humanitarian relief and development organization headquartered in Portland, Ore. I've enjoyed having the opportunity to travel to faraway places in the eighteen months I've been here. The organization does wonderful work throughout the world and there is definitely never a dull moment."
Susan Kaye writes: "Still living in New Jersey and chairing the Department of Family Practice at Overlook Hospital, as well as taking on new responsibilities as the medical director for academic affairs for Atlantic Health Systems, a three-hospital communitybased academic health care system. My daughter Alicia Bilheimer is a member of the Brown class of 2006, and Evan is a senior in high school. I have been involved in international health activities for the past five years and run a foundation that supports medical volunteerism. Recently I took both kids with me to the Dominican Republic on a medical trip. Looking forward to seeing old friends at the 30th reunion."
James Randall writes: "I joined the company infoUSA as president, e-commerce division, in late fall of 2004. InfoUSA is the planet's largest compiler of business-to-business and consumer sales lead information; thus I continue on my 'Big Brother, data miner' path. The move requires relocating my wife, son, and self to Omaha and the establishment of our family's westernmost outpost to date. My daughter is working on the law school application process after a brilliant career and graduation from Williams. My 11-year-old son hates the idea of ties, uniforms, and the increased academic rigor of his new Omaha school, Brownell-Talbot, and looks forward to a making an Ivy entrance in 2011. I cannot wait to see our classmates David Peterkin, John Ferring, Linda Brandon, Denise Brown Sneed, Gregory Thomas, Vincent McKnight, Denise Bledsoe, and the entire '75 D.C. gang at the reunion in May. Write anytime— Omaha is far, far away!"
From the November / December 2004 Issue
Sally E. Goldin '75 AM writes: "After nearly twenty years, I am back in Bangkok teaching computer engineering at a Thai university, consulting, and writing. Thailand has changed, but one can still experience the warmth, grace, and creativity of its people. I would love to hear from other Brunonians in the region."
Ruth Milkman, sociology professor and director of the Institute of Industrial Relations at UCLA, has published a new collection, Rebuilding Labor: Organizing and Organizers in the New Union Movement (Cornell).
From the September / October 2004 Issue
Michael Kessler has joined Powell, Goldstein, Frazer & Murphy at the firm's Washington, D.C., office as counsel in its energy practice.
Kenneth Lury writes that after twenty years practicing radiology he returned to academia, completing a yearlong fellowship in neuroradiology and moving to North Carolina as an assistant professor of radiology at UNC–Chapel Hill.
Todd Youngblood has published The Dolphin & the Cow: How to Sell More Faster with Sales Process Engineering (YPS Group).
From the July / August 2004 Issue
Gregory Barnhill has been appointed to the Maryland Racing Commission. The Commission formulates regulations governing the horse-racing industry. Gregory, his wife, Lisa, and his son, Scott, live in Baltimore County.
Ron P. Grelsamer has published What Your Doctor May NOT Tell You About Hip & Knee Replacement Surgery. He has also published What Your Doctor May NOT Tell You About Knee Pain & Surgery and has cowritten, with J. McConnell, The Patella—A Team Approach and, with Suzanne Loebl, The Columbia-Presbyterian Osteoarthritis Handbook. He has also published forty articles, been featured in USA Today and been a guest on the Today show and ABC Eyewitness News.
From the May / June 2004 Issue
David Jarmul writes that he and his wife, Champa, moved two years ago to Durham, N.C., where David heads the news and communications office at Duke. Their son Paul is in college, and Jonathan is graduating from high school.
Nancey Rosensweig writes: "After Brown, I performed and taught dance for almost twenty years before having children and changing my career. I work as a midwife and childbirth educator in New York City, and live with my two children, Zack, 16, and Leah, 13, and my partner, Dan Arshack, and his two teenagers, Adam, 15, and Eliza, 14."
John Stern writes: "After all these years, Stu Sobel and I still have a great time together! I spent a weekend with Stu in Miami last summer, and he was in Chicago for business and stayed with my family."
From the March / April 2004 Issue
Stuart Sobel reports that he has been elected a fellow in the American College of Construction Lawyers and continues "to enjoy trying and arbitrating complex constructionrelated disputes all over the country. I have found my real passion, however, coaching my nine-year-old son Noah's baseball team. My daughter Emily, 11, is a budding young artist. My wife, Lori, remains 'the Party,' reminding me how to enjoy life. My best friend John Stern's daughter, Allison, shared last Passover with my family."
From the January / February 2004 Issue
Richard Halpern writes: "After holding marketing positions in three start-ups, I've joined a medical devices technology start-up in a sales capacity. Access CardioSystems manufactures and markets worldwide the world's smallest and lightest handheld automated external defibrillator, making universal access to defibrillation a reality."
Cameron Mustard and Amy Zierler are pleased to report that their oldest daughter, Maggie Mustard, is a member of the class of '07. She joins a pair of relatives at Brown: uncle John Mustard '90 Ph.D., associate professor of geological sciences, and aunt Sally Zierler, professor of medical science.
Neil Steinberg has been chairman and chief executive officer of FleetBoston Financial Corp.'s new Rhode Island and southeastern Massachusetts leadership team. He will be responsible for Fleet's business, government relations, community affairs, and corporate giving in Rhode Island. He also will continue to serve as managing director of commercial financial services for the region.
Ashley Warner writes: "I am now at the Dartmouth-Concord family practice residency program in Concord, N.H. My oldest, Armand, is a freshman at Bowdoin, and my four girls—Isabel, Orli, Rachel, and Sophia—are really enjoying their new schools, playing soccer and playing music."
Leighton Wildrick writes: "After almost twenty years in management consulting, I have taken a job as the president and CEO of the Newcomen Society of the United States, an eighty-year-old business-history education foundation, which promotes the free enterprise system by honoring and publishing the histories of private institutions that have contributed most to society."
From the November / December 2003 Issue
John Manchester writes: "On June 10, I was elected to a four-year term as mayor of Lewisburg, W. Va. Lewisburg has been named one of National Geographic's 'Best Small-Town Escapes.' Come see for yourself."
Kenneth Warren, a partner and head of the environmental practice group at Wolf, Block, Schorr and Solis-Cohen, became the chair of the American Bar Association's section of environment, energy, and resources at its annual meeting on Aug. 10.
From the March / April 2003 Issue
William Golden writes that he was reelected to the board of directors of the National Quality Forum—the nonprofit, public-private collaborative charged with determining national health-care performance measures. He has also been nominated to serve a second three-year term on the board of regents of the American College of Physicians. His daughter Abbie, 12, achieved her Pony Club C rating and will compete as a barn manager at the national rally in 2003.
Faith Tomases writes: "I am delighted to announce that my daughter, Julia Baye, born May 12, 2002, in Vinh Phuc, Vietnam, arrived on Oct. 2, 2002. We are still living in a one-bedroom apartment in New York City."
From the November / December 2002 Issue
Peter Bardaglio has been named provost and vice president for academic affairs at Ithaca College. A longtime history professor at Goucher College in Baltimore, Md., he has served since August 2000 as Goucher's interim vice president and academic dean. His book, Daily Life in the South During Reconstruction, is slated for publication next year by Greenwood Press.
Jeffery Fearon (see Robert Fearon '51).
Aviva Freudmann writes that she is managing editor of CFO Europe, an Economist Group magazine based in London.
Diane Jass Ketelhut writes: "Reunion 2003? At our last reunion, our 25th, many of us figured out that we had children graduating in May 2003, including my daughter, Kristin. We discussed the possibility of having a mini-reunion, since our kids are definitely not going to want us around them the entire weekend! So, any of you who will be on campus (with or without kids graduating) drop me a line and I'll see what I can set up once I know if people are interested."
Sarah Wald writes that she will be taking a leave of absence from her job as assistant provost at Harvard to live in England for a year with her family. Her husband, Steve Stark, will be working on a cultural history of the Beatles. Sons Harry, 13, and Jake, 3, are looking forward to the adventure of going to school in England.
Kenneth J. Warren became the chair-elect of the American Bar Association's Section of Environment, Energy, and Resources. A partner and head of the environmental-practice group at Wolf, Block, Schorr and Solis-Cohen LLP, he will begin serving his term as chair in August 2003. He also writes a regular column on environmental law for the Legal Intelligencer.
From the September / October 2002 Issue
Janet Blacher is one of fifteen members of the Committee on Disability Determination for the National Research Council of the National Academies of Science. The committee wrote guidelines advising the Social Security Administration on ways to improve its definition of disability. A professor of education at UC Riverside since 1979, Blacher is known nationally for her research on special education and on mental retardation and other developmental disabilities.
Amy Van Nostrand and her husband, Tim Daly, of Providence, delivered the commencement address at Moses Brown School on June 13. Their son, Sam, was in the graduating class. Amy has been in the theater, television, and film business for more than twenty-five years.
From the July / August 2002 Issue
David S. Antzis was named chair of Saul Ewing's business department on March 27. David's practice focuses on mergers and acquisitions and securities law. He is a member of the American, Pennsylvania, and Philadelphia bar associations.
Peter Bardaglio was appointed provost and vice president for academic affairs at Ithaca College, in Ithaca, N.Y. Previously he was professor of history and interim vice president and academic dean at Goucher College in Towson, Md.
John Berylson writes that he and Amy live in Wellesley Farms, Mass., and recently built a house in Vermont. Their eldest daughter, Jennifer 22, graduated from Williams College and plans to attend Penn law school in the fall. Jamie, 20, is a sophomore at Harvard, and Elizabeth, 16, is a sophomore at Milton Academy. John is a private equity investor.
John H. Crawford writes that he has been elected to the National Academy of Engineering for his "architectural design of widely used microprocessors."
Ellen Kenner (see Wini Blacher Galkin '52).
Stephen Scholz writes: "My latest independent CD, E.R.I., is a jazz violin and saxophone collaboration of original compositions. I am performing with the Cheshire (Conn.) Symphony Orchestra. My son Zachary, 6, has started playing hockey, bringing back memories of my days on the Brown freshman hockey team."
From the May / June 2002 Issue
Harold K. Gever '78 M.D. writes: "I have escaped private-practice internal medicine and am currently working as a staff physician with the Philadelphia Veterans Administration in their Willow Group, Pa., office. I now have time to eat dinner with my family."
Tom Kavazanjian writes: "I am happy to report that our youngest daughter, Laura, was accepted early decision to Brown, where she will play field hockey. Our oldest daughter, Kim, a sophomore at Bates College, is an active member of the school's modern dance troupe and is also president of the Bates Christian Fellowship. I am still a vice president with Prudential Securities, concentrating on portfolio management, pensions, and retirement planning."
Dan Woog has published Gay Men, Straight Jobs (Alyson Publications).
From the November / December 2000 Issue
Peter Bardaglio, a professor of history at Goucher College in Baltimore, started a two-year term as interim vice president and academic dean on Aug. 1.
Richard Rosen received the Burton Award for Legal Achievement for his article "The Changing Responsibilities of Corporate Officers and Directors in the United States." The Burton Award honors lawyers and law students for outstanding writing achievement. Richard has been a partner at the international law firm Paul, Weiss, Rifkind, Wharton & Garrison since 1986.
Faith Tomases, of New York City, writes: "My marketing communications consulting practice, Tomases + Co., continues to grow in three key areas: identity strategy, name development, and business writing. My article 'Where Design Meets Marketing: What Every Designer Needs to Know' was published in Graphic Design: USA in May. My photography business is also expanding. My work has been published in Modern Bride and Interior Design and will be exhibited in a New York City art gallery this fall."
From the July / August 2000 Issue
Frank A. Bellis Jr. writes that he was promoted to CEO of the Claridge Hotel and Casino in Atlantic City, N.J. Frank lives in North Hanover Township, N.J., with his wife, Marilyn, and their 12-year-old triplets: Mark, Daniel, and Richard.
Paul A. Hanson writes: "After nearly five years in Hamburg, Germany, the family is returning to Dallas. My career with Exxon Mobil Corp. has taken us to London, Tokyo, and most recently, Hamburg. Susan and I have two daughters: Jennifer, 17, and Stephanie, 14. College tuitions are right around the corner!"
Victor H. Laws III, of Salisbury, Md., was among forty Marylanders to complete the Leadership Maryland program in 1999. The program focuses on economic development, education, criminal justice, social services, multiculturalism, and environmental regulation. Vic writes that it was an eye-opening and broadening experience that left him more hopeful about the state's future and leadership potential.
Stuart H. Sobel, of Bal Harbour, Fla., writes: "We are living through renovations of our fifty-five-year-old home. We enjoy the blossoming of Emily, 8, who likes tennis, piano, and ballet; and Noah, 6, who plays piano, T-ball, and karate (he's a green belt). We ski and bike as a family, and Lou is now taking gold in her age group (never mind what age group) in competitive mountain biking. I am on the treadmill with a national law practice that specializes in construction litigation. John Stern is still my best friend."
From the May / June 2000 Issue
The reunion committee reports: Our reunion is upon us! We look forward to seeing everyone on May 26-29. The weekend will be packed with a variety of events and with opportunities to meet old and new friends. If you have not received your information packet, or if you have questions, contact alumni relations at (401) 863-1947; reunion2000@brown.edu.
Lester Chitsulo writes: "In trying to figure out whether to attend the reunion, I'd like to find out who plans to attend. Having spent twenty-three years after Brown in the old country, Malawi, I now work for the World Health Organization in Geneva, Switzerland."
Anthony E. Higgins writes: "Couldn't stand being cooped up in the United States, so I'm heading overseas yet again. I'll lead the John Hancock Co.'s new venture in Shanghai. I know there is an active Brown Club there, so I'll be in touch. Eileen, Katie, and Michelle are gearing up for the move. It may not be as close as Texas, but don't let that stop you from visiting. Reunion plans are on hold, but I'll do my best to win the longest-distance award again. Ganbei!"
W. Ann Merritt writes: "My older son, Daniel Fox, will be a freshman at Brown this fall. I am, of course, delighted. I'm still enjoying the time I'm taking off from practicing psychiatry. The reunion sounds great; my husband and I will be there."
Kathryn Mast Uhde writes: "My family is slowly realizing a longtime dream of moving to England. Our two teenage sons are continuing their studies at The King's School in Canterbury, and I began a position in private banking at Merrill Lynch International Bank Ltd., located at 33 Chester St., London SW1X 7XD. Fred will follow soon. Quite a number of people helped me in accomplishing this relocation, and if I can be of help to anyone else interested in moving to London, please don't hesitate to call."
Dan Woog, of Westport, Conn., writes: "In January, I was inducted into the Connecticut Soccer Hall of Fame. Not bad for someone who never played a second of soccer at Brown. (Okay, I was inducted because of my media work.) My current Brown soccer claim to fame is that I coached the men's coach, Mike Noonan, when he was a youth player."
From the March / April 2000 Issue
Reunion chair Faith LaSalle reports: "Our May 26­29 reunion will be a special opportunity to see old friends and meet new ones. Events will include a welcome reception on the Green, the always-popular campus dance, a family barbecue, our own class forum, and the wonderful Commencement forums. We will also have an elegant pre­Commencement-concert dinner and a traditional New England clambake. Join us at WaterFire on Sunday to see how classmate Barnaby Evans has set Providence on fire. The next day, we'll join in the Commencement march down College Hill. Please plan to spend the full weekend with us. If you do not receive registration information, contact reunion headquarters as soon as possible at (401) 863-1947; reunions2000@brown.edu."
Baer M. Ackerman writes: "I am practicing psychiatry in Plano, Tex., and am in touch with Joe Gaspani, who is a psychoanalyst practicing in Dallas, just south of Plano."
Kevin B. Connolly writes: "I look forward to seeing everyone at our 25th reunion. I have two extra reasons for coming: my son, Kevin '02, plays on the men's lacrosse team, and my daughter, Maggie '03, plays on the women's lacrosse team."
Barry Heller is married to Jill Lerner, senior vice president of the legal department at MGM. They have a son, Eli, 9, and a daughter, Molly, 6. Barry, an emergency physician, was recently elected chief of staff at St. Mary Medical Center in Long Beach, Calif. He also constitutes half of a medical-comedy team called Risus Sardonicus, which performs at medical conferences. He writes: "I hope that many old friends will come to the reunion. It would be great to see you, and we can apologize for not staying in touch."
Virginia Sauer, of Lafayette, Calif., writes: "I keep busy working at two hospital emergency departments in the East Bay, and raising my son, Michael."
Ashley Warner Gottlieb writes: "I live in Seattle during the school year with my five children: Armand, 14; Isabel, 12; Orli, 8; Rachel, 7; and Sophia, 5. We spend our summers in Northfield, N.H., at our old family farmstead. If you're passing through, we'd love to see you."
Dan Woog writes: "My new book, Friends and Family: True Stories of Gay America's Straight Allies, was recently published by Alyson Press. I now lecture nationally on gay and lesbian issues, particularly in the areas of education and gay youth. On the sporting front, I was also inducted into the Connecticut Soccer Hall of Fame for my work as a journalist. And on the personal front, I am still looking for Mr. Right, although I am ready to settle for Mr. Able to Breathe Without a Respirator."
Mark Weston, of Armonk, N.Y., has published Giants of Japan: The Lives of Japan's Most Influential Men and Women (Oxford University Press). The book is a history of Japan as seen through the lives of its greatest citizens. After working as a journalist for ABC News and the Washington Post, in 1992 Mark won enough money on Jeopardy! to start a company that makes geographical jigsaw puzzles for children. After selling the firm to a larger puzzle company in 1994, he began writing Giants of Japan. During his research, he lived with a Japanese family outside Tokyo.
From the January / February 2000 Issue
Amy Haughey, assistant director of alumni relations, reports: "Make sure you have saved May 26-29 to attend a 25th reunion that promises to be truly memorable. The reunion committee has been hard at work planning events. We hope all '75ers will be able to join us. Look for registration information in the mail, and please return your registration as soon as possible. If you have any questions, or would like to report a new mailing address, please call reunion headquarters at (401) 863-1947."
Randy Sherman (see Hank Vandersip '56).
From the November / December 1999 Issue
Philippe Bovay writes: "Here's wishing the best to all my friends from Brown. Still with Procter & Gamble, I am now living in Karachi, Pakistan."
Mary Chaffin, of Portland, Oreg., announces that after ten years with U.S. Bancorp (and six years with a law firm prior to that), she has opened her own law practice that focuses on estate planning and the legal needs of financial institutions. She writes: "I am also available to consult regarding trade and business transactions with the republics that comprised the former Soviet Union. My two sons, Danny and Greg, are in middle school in the Japanese Magnet Program in the Portland public schools, and they also spend a lot of time on the soccer field. My husband, Lance Murty (Grinnell '77), and I took part in our third Cycle Oregon, which took us around the Wallowa Mountains and down the Snake River Canyon in northeastern Oregon in September. I would love to hear from classmates, especially Lori Philipson, wherever you are."
Mary Taffs, of Tualatin, Oreg., has published her first novel Martha's Madness (Awe-Struck E-Books). "It is a love story at heart, but also the story of a woman learning to value and trust herself. It takes place on the Oregon Coast and in Rhode Island. The hero and heroine meet at Brown as undergraduates. Celtic Knot, my second novel, also features a Brown heroine and will be published in a few months. Both books will be available for sale on diskette, as downloads, or as Rocket editions. For more information, visit http://www.awe-struck.net or Mary's web site at http://www.spiritone.com/~mtaffs/index.html.
Zubeida Bibi Thayer retired from the Commonwealth of Australia's Department of Defense in November 1998. She is now a functional analyst at the Center of Excellence in Disaster Management and Humanitarian Assistance at Tripler Army Medical Center in Honolulu, Hawaii.
From the September / October 1999 Issue
Dick Kettler and his wife, Jane, live in Washington, D.C., with their two children, Frank, 8, and Anne, 5. Dick's home-building and development company, Kettler Forlines Homes, is active in northern Virginia and suburban Maryland and also at the Seven Springs Mountain Resort in western Pennsylvania. He finished ten years of service on the Children's National Medical Center's board of directors. His newest assignment is to coach Frank's second-grade baseball team. Dick looks forward to the 25th reunion.
James K. Wholey, Washington, D.C., writes: "After a lengthy and checkered career in political and congressional staff positions (most recently as administrative assistant/legislative director to then-Majority Leader Sen. Bob Dole) and after a stint as a partner in a Washington, D.C., law and lobbying firm, I've taken the plunge and joined several of my clients in establishing Potomac Strategies International. It is a strategic consulting firm providing legal, capital-acquisition, and marketing services to emerging technology companies, particularly in the information technology field. The group specializes in serving companies in the international and government markets. I haven't been to Providence in a long time - Egypt, Turkey, Iowa, and New Hampshire have been my more frequent destinations since college days - but I was deeply touched to hear from a number of old Brunonians upon the recent death of my father. Many thanks to all."
From the July / August 1999 Issue
Deborah Lippman Himmelfarb, Tenafly, N.J., is vice president of marketing at Capital Publishing, which publishes Worth,Civilization, and Equity, a new magazine about women and money.
Peter Piness is the cultural affairs officer at the American Embassy in San Salvador.
Meredith Miller Post, Norwalk, Conn., is writing for the TV show Days of Our Lives and raising three kids, Madeline, 12; Chloe, 9; and Philip, 4.
David H. Quinn, New York City, has been elected chairman of the American Language Program at Columbia University, where he has been a faculty member since 1981. The program teaches English as a Second Language (ESL) to some 3,000 international students each year. David writes: "This spring I also served as New York local cochair for the convention of the Teachers of English to Speakers of Other Languages. This year's convention drew a record 10,000 ESL teachers from around the world. My wife, Leslie, continues her psychoanalytic practice in New York, and between the requisite soccer, fencing, gymnastics, science camp, theater club, etc., our daughter, Leila, 9, is getting a perfectly fine education in New York City public schools."
Alex Szabo, class president, along with Gail McCann and Faith LaSalle, vice presidents, Rhonda Port Walker, secretary, and Bill Taylor, treasurer, are already planning the 25th reunion and enthusiastically invite all classmates to attend the May 2000 activities. Alex, of Weston, Conn., has been named president & CEO of Perlucid Corp., Nesconset, N.Y., a bioremediation wastewater company associated with Brookhaven National Laboratory in New York.
Elizabeth Zeldin, Cambridge, Mass., changed law firms. She is a partner at Lynch, Brewer, Hoffman & Sands in Boston and is doing family law. She writes, "I'm spending my spare time painting, and I recently returned from vacation in Thailand and Cambodia."
From the May / June 1999 Issue
Win Farrell, Westport, Conn., has published How Hits Happen (HarperCollins) and was featured on CNN/Fortune in December.
Tom Hale, Annapolis, Md., is the vice president and technical director of the American Boat and Yacht Council. He heads the U.S. delegation to the International Standards Organization's small craft committee, which takes him to Europe about six times a year. His wife, Francie, is a French and Spanish teacher. She and all three children are active sailors. Their eldest child, Sarah, matriculated at Brown in September and is on the sailing team. The family went to Providence for Parents Weekend. Sarah has found the school to be all that she wanted it to be and is taking a wide range of classes as she begins her course of study. Tom writes, "I noticed that the campus has shrunk since I was a student. The walk from Morris to the GCB isn't 'like a mile or so' as I remembered it. The new buildings and facilities are impressive." Jonathan Naiman writes: "After six years in Puerto Rico, Pfizer is finally kicking me out of this tropical paradise in the middle of winter to return to the cold Northeast and assume more global responsibilities. So much for my golf game. In New York, I will be responsible for developing a global product supply strategy, merging what once were independent U.S. and individual non-U.S. country organizations. I look forward to renewing old acquaintances in the New York and Connecticut areas and resuming participation in the Brown Annual Fund phone-a-thons."
Seth Parker writes: "Last year was newsworthy (for me that is). I left Stone & Webster Consultants and am now with Levitan & Associates Inc., an energy-markets consulting firm in Boston. I took a wonderful trip through the Grand Canyon by kayak - sixteen days of beautiful vistas, incredible scenery, and awesomely huge white water! Prudence prevailed at one point, and the kayak contingent portaged the notorious Lava Falls. My wife and have I moved to 26 Shornecliffe Rd. in Newton, Mass., and we celebrated our tenth wedding anniversary."
From the March / April 1999 Issue
Brian Chapin, his wife, Jean, and their sons, Nick and Jay, live in Portland, Oreg. "It rains a bit," Brian writes, "but things do grow!" Brian is president and CEO of SmartStuff Software, developers of educational software. Diane Jass Ketelhut writes: "We had fun reading our last letter to the BAM, which told you all about our move to Singapore - but we read it from our new location in Foxboro, Mass. Yes, the corporate world never fails to amaze us with its twists and turns. We have returned to Foxboro after a brief, one-year stay in Singapore so that Bill could become the president of the Foxboro Co. So any of you who plan to visit Brown anytime soon, please look us up! In the meantime, we are kept busy helping our oldest, Kristin, apply to college, including Brown."
Micki Bauer Kuttler writes: "After number-crunching in the world of life insurance for twenty-two years, I have entered the world of body-kneading!" Micki became nationally certified in massage therapy and bodywork in September, and is practicing massage therapy in Haworth, N.J., where she lives with her husband, David, and daughters Dana, 12, and Lori, 10. "I enjoy working with people in this much more satisfying way," she writes, "and love the freedom to spend afternoons with my daughters when they arrive home from school."
Craig Mathias began his political career recently, when he was elected to the board of selectmen for Ashland, Mass. He was also elected chairman of the board of directors of Communica Inc. in Bourne, Mass.
John J. Palazzini writes: "After many years in the entertainment business, I have started Global Management, a talent-development and personal-management company representing actors, models, musicians, writers, and directors worldwide." John welcomes all Brunonians, especially those in the entertainment industry.
Sarah Wald, Belmont, Mass., and her husband, Steven Stark, announce the birth of Jackson ("Jake") Wald Stark on Oct. 11. Jake joins brother Harry, 10. Steven is author of Glued to the Set (Free Press, 1997) and a National Public Radio commentator. Sarah is currently assistant provost at Harvard.
From the January / February 1999 Issue
Ed Frongillo is an associate professor teaching an upper-level course in epidemiology in the division of nutritional sciences at Cornell. He has been traveling frequently outside the United States to collect data for a multi-country World Health Organization study whose purpose is to construct a new international growth reference for infants and young children.
Michael Golrick writes: "In early September I dropped off my eldest son Gregory '02 on campus for freshman orientation. He becomes the fourth generation of Golrick and fifth generation in our family to attend Brown. In July, I became president-elect of the Connecticut Library Association and continue to serve as the Connecticut representative on the American Library Association Council."
Robert Holt, Arlington, Mass., has been promoted to associate principal architect at Arrowstreet Inc., a multidisciplinary design firm based in Somerville, Mass. Robert has played a key role in Arrowstreet's recent retail and entertainment projects and is an architectural-design member of Shopping Center Business magazine's editorial board.
Russ Johnson and his family have moved to California. Russ is vice president of marketing for RITA Medical Systems, a company developing a thermal ablation treatment for cancer tumors.
Cathy Rosen Kirshner, Great Neck, N.Y., is active in local government and public-school affairs. She and her husband, Jon, have two children: Jessica, who is a freshman at Harvard and Jordan, who would like to be a freshman at Brown in 2001.
Roland Merullo '77 A.M. has published his third novel, Revere Beach Boulevard (Henry Holt & Co.). Roland lives in western Massachusetts with his wife, Amanda Stearns Merullo '78, and daughter, and teaches at Bennington College in Vermont.
Susan Holloway Scott, Paoli, Pa., writes: "My latest novel, Wishing, will be published in January as one of the titles launching Simon & Schuster's Sonnet Books imprint. Written under my usual pseudonym of Miranda Jarrett, Wishing is my fifteenth book and, like nearly all its predecessors, is set in colonial New England. College Hill has certainly left its mark on me!"
John Sheppard '78 M.D. has created a multispecialty, multistate physician users' group to apply the leverage of large-group overhead discounts to benefit medical practices of all sizes. VisioNet, Inc., based in Norfolk, Va., is wholly physician-owned, with all profits returned to shareholders, which number close to 1,000. The group offers forty-two preferred-provider discounted programs, including malpractice insurance telephone service, practice management, and computer support.
Mark Weston's play about George Orwell, The Last Man in Europe, was performed at the John F. Kennedy Presidential Library Theater in Boston on Oct. 18. His book, Giants of Japan: The Lives of Japan's Greatest Men and Women (Kodansha America), which includes a foreword written by Walter Mondale, will be published in July 1999.
From the November / December 1998 Issue
Richard Barth was thanked by First Lady Hillary Clinton for his research that helped inspire the Adoption and Safe Families Act, a set of reforms signed into law by President Clinton. Mrs. Clinton said Barth and his colleagues at the University of California at Berkeley's National Child Welfare Research Center "had a definite influence in the work that led to this legislation."
Peter Pitegoff has been appointed vice dean for academic affairs at the S.U.N.Y.-Buffalo School of Law, where he has been a law professor for the past ten years. Peter lives in East Aurora, N.Y., with his wife, Ann Casady, and their sons Max, 10, and Eli, 6.
From the September / October 1998 Issue
Diane Jass reports that husband Bill Ketelhut's job has moved them once again. She writes: "We had a brief, enjoyable stay in Massachusetts, where I was able to watch my daughter, who attended Moses Brown, hang out in the same areas Bill and I used to. Now we are living in Singapore - quite a change to go from the cold north to the equator. Bill is managing the Asia-Pacific Operations for a British company, Siebe, and I have taken a hiatus from teaching to enjoy the area. Kristin, 17, is starting to look at colleges, and Bill, 14, is trying to grow as tall as Michael Jordan. We are well set up for visitors, so let us know if you are in our area, please!"
Roland Merullo '76 A.M. will publish Revere Beach Boulevard (Henry Holt & Co.) this month. He lives and writes in western Massachusetts and teaches at Bennington College in Vermont.
Peter Pitegoff was appointed vice dean for academic affairs at the law school at the State University of New York at Buffalo, where he has been a law professor for ten years. Peter lives in East Aurora, N.Y., with his wife, Ann Casady, and their sons, Max, 10, and Eli, 6.
From the July / August 1998 Issue
Leslie Newman (see Amy Copperman '90).
Nancy Ratner (see Eric Raabe '93).
Stuart Sobel is still trying, arbitrating, and appealing business and tort disputes with his law firm, Siegfried, Rivera, Lerner, De La Torre, & Sobel. Stuart writes: "Lori and I will celebrate ten happy years of marriage by bicycling in Italy. Our kids, Emily, 6, and Noah, 4, are astonishingly wonderful and give me direction and meaning every single day. John Stern and I continue to depend on each other. While we don't get to see each other often (he is in Chicago and I'm in Bal Harbour, Fla.), our friendship is constant and profound."
Dan Woog, Westport, Conn., published Jocks: True Stories of America's Gay Male Athletes (Alyson Books). The book includes candid stories about gay high school and college athletes and coaches.
From the May / June 1998 Issue
Alice Jaffe and Bernard Rose (Columbia '66) were married on Nov. 15 in New York City.
Meredith Miller Post lives in Norwalk, Conn., with her husband, Frank, an artist, and their children, Madeline, 11, Chloe, 8, and Philip, 3. Meredith writes for the TV soap Days of Our Lives. Both of her daughters act and can be seen in the upcoming films Object of My Affection, with Jennifer Aniston, and Stepmom, with Julia Roberts and Susan Sarandon.
From the March / April 1998 Issue
Joan Gozonsky Chamberlain is a volunteer for the American Museum of Quilts and Textiles in San Jose, Calif. "William and Sarah are 12 and 10, and are fun to be around," Joan writes. "Park is working for Tandem Computers, now part of Compaq."
Michele S. Kay joined Grey Advertising several years ago. She is running the account for the country's largest Italian restaurant chain "and having trouble keeping away from pasta and lasagna as a result," she writes. "Just bought a great apartment and welcome calls from other alums." Vivian Sege Saper writes: "My husband, Jeff, and I have lived in the Palo Alto area since 1978. I completed medical training, residency, and specialty training at Stanford and UC-San Francisco. Currently I work part-time and chair the allergy department at a large multispeciality group practice in Palo Alto, and I maintain a volunteer clinical faculty appointment at Stanford. Jeff has been a corporate attorney in Silicon Valley since 1978. We have four children, ages 6 to 16."
Stephen Scholz continues to perform with the jazz group Trytone and the rock group Uncle Carl in the Hartford, Conn., area. His son, Zachary Taylor, 2, has begun violin lessons. "I hope one day he will play in the Brown Orchestra like his father," Stephen writes.
Linda I. Tanner-Sutton writes: "I am still in California with my husband, David, and son, Matthew, 5. I am back to being a full-time botanist in Sequoia National Forest. It was touch and go for a while with budget cuts and reorganization. We'd like to move back East to be closer to family and friends, but the jobs (and better climate) are still out here."
Obituaries
Nov, 2023
Steven M. Gilbard '75, of Phoenix; June 26, of Alzheimer's. He was an opthalmology plastic reconstructive and orbital surgeon. His numerous publications included critical research on orbital blowout fractures and interventions to support patients with eyelid paralysis, which fueled his prominence among his peers in the 1980s and 1990s. After helping countless patients over several years in private practice, he retired following a diagnosis of early-onset Alzheimer's, allowing him time with his family and for his hobbies. He is survived by his wife, Lauren; and three daughters, including Kamren Gilbard '20.
Jun, 2023
James C. Woodruff '75, of Worcester, Mass.; Nov. 30, after a brief illness. He had a long career as a secondary school teacher around the country, including the Austine School for the Deaf (Vt.), the Phoenix School for the Deaf, the Iowa School for the Deaf, and Storm King School (N.Y.), followed by positions at Cranbrook Kingswood School (Mich.) and Worcester Academy (2004-2021). In his spare time, he was an active member of the American Chesterton Society and lectured and wrote about Chesterton for many years. He was also an active member of the Shakespeare Club of Grafton. He is survived by two brothers and five nieces and nephews.
Jan, 2023
Gregory M. Vaughan '75, of Glen Burnie, Md.; July 25. He is survived by his father, six siblings and their spouses, and 17 nieces and nephews.
Oct, 2022
Nanci Battles Mathison '75, of Sonoma, Calif.; May 28, from cancer. She moved to Sonoma after graduation and began working in the Sonoma school district. She worked as a special education teacher at Sonoma Valley High School for years before eventually becoming the vice principal. She then obtained a master's in organizational management and became a district director for the Sonoma Valley School District. She is survived by her husband, Robert; two sons; and four nieces and nephews.
Oct, 2022
Kathleen M. Cotter '75, of Brooklyn, N.Y.; Feb. 22. She was a librarian in the New York public library system. In addition to books, she enjoyed the theater, music, travel, and baseball, especially the Red Sox and the Mets. She is survived by a sister and brother-in-law, and two brothers.
Oct, 2022
Paul S. Bunten '75, '86 AM, of New York City; Nov. 30, 2021. Following the completion of his MLS in 1993 from Columbia, he served as the curator for Cornell's Oskar Diethelm library, where he cared for a world-renowned collection in the history of psychiatry. At that time, the collection was temporarily housed at the New York Academy of Medicine, which offered him an opportunity to curate an exhibition entitled "By Reason of Insanity: American Psychiatry and the Trial of Charles Guiteau." Shortly after leaving the library, he turned his attention to community advocacy. A recipient of a 2009 Westy Award, he strongly believed in the value of public participation in community planning. To further encourage and facilitate that work he founded Westsiders for Public Participation, Inc. He was also passionate about cooking and baking. He is survived by his spouse Gerard Corrigan.
Jan, 2022
Polly Povejsil Heath '75, of Washington, D.C.; July 3, of pancreatic cancer. She earned an MBA from Harvard Business School in 1981 and was a senior accountant with Price Waterhouse and a consultant with Boston Consulting Group before joining the Washington Post in 1982. She held financial and management positions at the newspaper. She left the Post and spent more than a decade as WETA-TV's chief financial officer before joining the Holocaust Museum as chief financial officer. She served on the board of CareFirst/BlueCross BlueShield. She is survived by her husband Thomas; two sisters; and a brother.
Jan, 2022
Diane Colborn '75, of Berkeley, Calif.; Aug. 4, from complications of pneumonia. She worked in the public school system for more than 40 years as a school teacher in first South Dakota and then the Boston area before joining the Berkeley school district. For more than 20 years she worked in special education for Berkeley Public Schools, culminating her career as a special education program manager for Berkeley High School. She retired in 2017 and remained tutoring and evaluating Berkeley High School students. She had her own unique style and wore a red beret and had brightly colored nails. She enjoyed reading, swimming, and traveling. She is survived by two children, a grandson, three siblings, and nieces and nephews.
Oct, 2021
Joseph A. Deltito '75, '79 MD, of Coventry, R.I.; Apr. 13. He had a prominent career as a psychiatrist, professor, and lecturer. His work took him all over the world. He enjoyed fishing and cooking and is survived by a daughter and son-in-law and a granddaughter.
Apr, 2021
Paul Steen '75, of Ithaca, N.Y.; Sept. 4, from a heart attack. He earned his PhD in fluid dynamics at Johns Hopkins University and was a postdoctoral researcher at Stanford University. In 1982, he joined Cornell's School of Chemical Engineering and in 2008, he became the Maxwell M. Upson Professor of Engineering, an endowed professorship that he held until his death. For 38 years, he was a teacher and advisor across departments and graduate fields in the College of Engineering at Cornell. He was internationally recognized as a scholar in fluid mechanics and engaged broadly in the international research community. He was a fellow of the American Institute of Chemical Engineers (2013) and the American Physical Society (1996), in addition to being the Alexander von Humboldt Fellow (1990, 1996, 2011, 2019). He was the recipient of the 2007 Henry Marion Howe Medal. He is survived by his wife, Kyra D. Stephanoff; two daughters, including Frances Steen '15; a sister; three brothers, including John '67 and Rodger '69; and nephews Douglas Steen '90, Andrew Steen '00, and Eric Steen '05.
Sep, 2020
Lawrence J. Solin '75, '78 MD, of Haverford, Pa.; Mar. 3. He was emeritus professor and clinician educator in radiation oncology at the Perelman School of Medicine at the University of Pennsylvania. He was listed on several Best Doctors in America lists and served on the faculty senate, retiring in 2008. He served on the staff at Jefferson Frankford Hospital, Mercer Medical Center, Germantown Hospital and Medical Center, and was a voluntary faculty member at Thomas Jefferson University. He later joined the staff at Einstein Medical Center, where he served as department chair in radiation oncology. He was a major contributor to the Eastern Cooperative Oncology Group and the American College of Radiology Imaging Network, helping to define the standards of care for breast cancer. His work was published in several scientific journals, including the New England Journal of Medicine. He was an active leader in the National Cancer Institute Cooperative National Groups and a longtime grantee of the Breast Cancer Research Foundation. He is survived by his wife, Leslie Belasco Solin '80; two daughters, including Jennifer Bensimon '09; and a granddaughter.
Apr, 2020
Cindy L. Greenhalgh '75, of Atlanta; Oct. 27, after a six-year struggle with leukemia. After receiving degrees from Brown and Massachusetts College of Art and Design, she obtained her master's degree from San Francisco Art Institute and Georgia State. For many years she taught English to non-native speakers in the middle and high schools of the Atlanta Public School system. She enjoyed working with pastels, drawing, photography, and collage work. She was pursuing her dream of opening a children's art school prior to her health failing. She is survived by a daughter, a son, four sisters, and two brothers-in-law.
Jan, 2020
Philip A. Mousin '75 of Teaneck, N.J.; Aug. 2, of pancreatic cancer. He was an executive director for JP Morgan Chase bank. An accomplished runner, he was a former member of the Warren Street Running Club and the Atlanta Track Club. He also served on the board of the Bacchanalia String Orchestra in New York City for many years. He is survived by his wife, Christine; a daughter; two sons; a sister; and two brothers.
Sep, 2019
Guy H. Tuttle '75, of Atlanta; Mar. 28. He was an award-winning art director and production designer for Atlanta film and television for more than 30 years. In 1985 he launched Special Projects to provide art direction, set design, construction services, and prop rentals for television, motion picture, and commercial productions. He cofounded Televent, LLC in 1988 to offer design, management, planning, and technical production. He served as art director for Greenleaf and Step Up, was production designer for The House Next Door, and oversaw production and management of Turner Broadcasting's Annual Trumpet Awards for 13 years. Since 2002 he worked with Habitat for Humanity. He was a member of the Art Directors Guild, National Academy of Television Arts and Sciences, and he served on several boards. He is survived by his wife, Bonnie; two sisters; and two brothers.
Jul, 2019
Marilyn J. Dawson '75, of New York City, formerly of Washington, D.C.; Feb. 2, of cancer. After graduation she moved to Washington, D.C., and began working for an international aid and development organization. A few years later she started working at the United Nations, and because of her fluency in four languages, she had multi-year assignments in Brazil, Jamaica, the Philippines, and Africa. After years of working abroad, she was assigned to the U.N. headquarters in New York City, where she remained until retiring. She volunteered at Calvary Baptist Church and later Fifth Avenue Presbyterian Church. She studied and painted and enjoyed museum visits, yoga, and travel. She is survived by her life partner, Marvin Dutton; her mother; two brothers; and nieces and nephews.

Jan, 2019
Mark R. Gordon '75, of Purchase, N.Y.; June 14, of brain cancer. He worked in the financial services industry and was an executive vice president at AllianceBernstein L.P. An accomplished bridge player, he won two U.S. national championships and a world championship. He is survived by his wife, Patricia Caughy-Gordon '75; son Bernard '07; two daughters; three grandchildren; and two brothers.
Sep, 2018
Susan Hayes Woods '75, of Ocala, Fla.; Apr. 16. She was a riding instructor and competitor. She practiced dressage at her Four Winds Farm and traveled to judge and give instructional clinics across the country. A self-taught environmentalist, she worked on land use, farmland preservation, and water management in north-central Florida. She was honored by 1000 Friends of Florida and received a Florida Community Stewardship Award. She was recognized with an Unsung Hero Award by the UF Public Interest Environmental Conference. She was also a Reiki master and a student of Shamanism. She is survived by her husband, Bill; a sister; and a brother.
Jul, 2018
John R. Monsees '75, of Rancho Santa Fe, Calif.; Jan. 27, of brain cancer. He was a CPA with Deloitte Haskins & Sells and then became a CFO of a regional home builder. He was an avid hiker and enjoyed swimming, skiing, cycling, and running. He participated in numerous marathons and triathlons. He is survived by his wife, LaDonna; a stepdaughter; a stepson; and a sister.

Feb, 2018
Mark D. Silva '75, of Alexandria, Va.; Aug. 1; of brain cancer. A political reporter, he began his career at small newspapers in Michigan and North Carolina before joining the Miami Herald in 1979. He reported on the 2000 presidential election recount for the Miami Herald and was a political correspondent for the Orlando Sentinel. After the Sentinel, he joined the Chicago Tribune's Washington bureau, covering the George W. Bush administration. Later, at Bloomberg News in Washington, he shifted from reporting to management and headed a group of people covering government. Most recently he was an assistant managing editor for U.S. News & World Report, where he oversaw its "Best States" platform, ranking the 50 states on how they serve their residents. He wrote the 2008 book McCain: The Essential Guide to the Republican Nominee. He contributed to pioneering blogs, including The Swamp for the Tribune and Political Capital for Bloomberg News. He enjoyed craft beers, nature photography, and playing blues on his guitar. He is survived by his wife, Nina; a daughter; a son; and a grandson.