Politics & Law
Marketing Justice
Bill Marks '75, CMO for social change
November 1st, 2021
Bill Marks '75 spent decades working in high-level advertising, marketing, and communications and wasn't looking to go in a different direction. Change found him, though, when a new job with a law firm landed him at the center of the nation's ongoing struggle for racial justice alongside one of its most prominent figures, attorney Ben Crump. In what he lightheartedly calls the "late afternoon of my career," Marks is all in.
As chief marketing officer, Marks's role isn't to raise Crump's larger-than-life profile—it's already sky-high—but to manage it.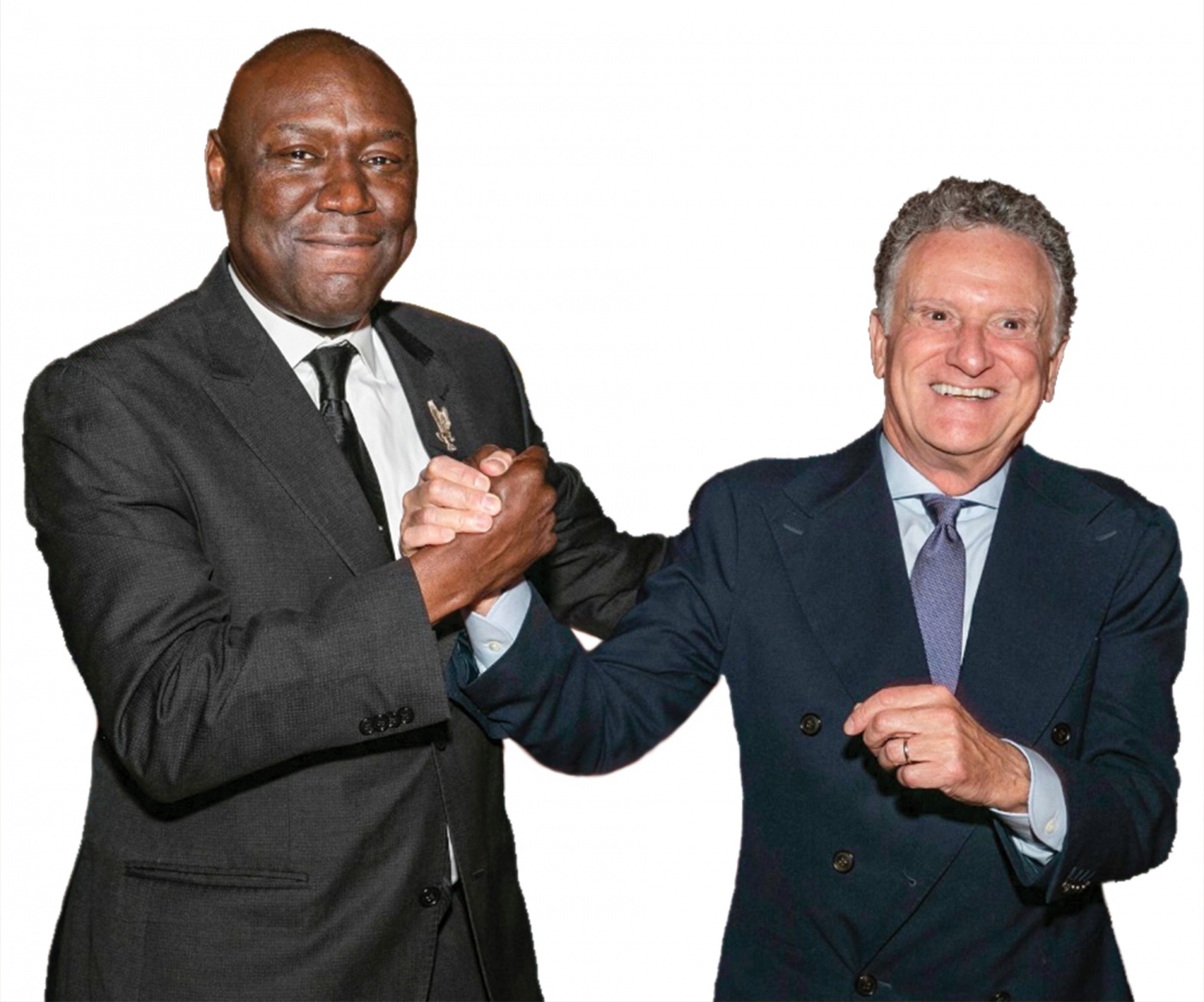 By the time Marks connnected with Crump (at left, with Marks), he'd already represented the families of Trayvon Martin and Michael Brown and become a spokesperson, telling some of the foundational stories that would build into the Black Lives Matter movement. Still to come were cases that would give Crump an even bigger stage: Ahmaud Arbery, Breonna Taylor, George Floyd.
Marks's first big project with the group centered on the lead contamination of Flint, Michigan's drinking water. "We brought Ben into Flint, and I sort of ran him like a political candidate," Marks says. They met with politicians and church groups, went into schools, held town halls, ran television ads, and put leaflets on windshields. In two months they signed up 3,000 clients.
The goal, Marks says, is not just to land settlements but to effect change. Both Floyd's and Taylor's families got record-setting payouts, but also lasting improvements to policy and training.
With as many as 250 media requests some days, marketing Crump is akin to triage, Marks says. It means picking which op-eds to write and candidates to endorse, and fielding movie and book pitches. "His whole thing is giving voice to the voiceless, so what role to put Ben into to be that voice?" The job also means screening a steady stream of requests for the firm's legal services, for the kinds of cases they don't do—criminal defense, for example—and the ones they do—environmental justice cases and suits centered on the type of systemic discrimination that lurks every day, such as that of a client who went to conduct a bank transaction and wound up under arrest.
As a white man, Marks says the job has opened his eyes to things he thought he understood but didn't fully. It's changed how he sees the world and how he feels about his work.
"There's a real personal satisfaction…I'm not selling anything anymore. I'm with Ben in this pursuit of justice and better things," he says. "It's still a business, but it's different, in dramatically wonderful ways."