Class of 1984
Aug, 2023
Stephen Hill writes: "An amazing day in Mexico (October 22, 2022) with four whale jumps, two 'swag surfs' and one spectacular wedding as I married my love Ms. Chanté Moore! There were Bruins galore in attendance, including Brickson Diamond '93, Patti Galluzzi '83, Lisa Gelobter '91, Anne Haley, Gary Hill '87, Lori Hill '92, Robe Imbriano '86, Debra Lee '76, Nancy Prendergast '83, '86 MD and David Salzman."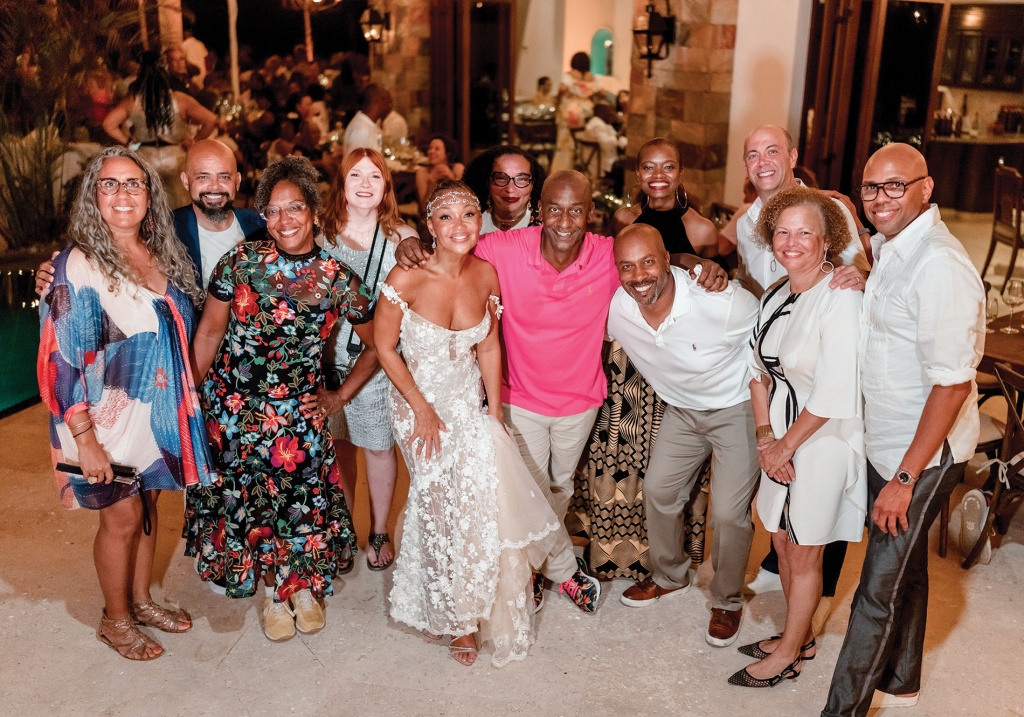 Aug, 2023
Tara Noonan Amaral writes: "I had a chance to relocate to the beach during 2020. Fully enjoying Charleston and Isle of Palms. Still getting used to southern summer humidity. I often travel north for relief."
Jun, 2023
Jennifer Don Apy writes: "As a parent of a Scripps College student, I was invited to a reading with Pulitzer Prize winner Andrew Sean Greer '92 at an event hosted by the new Scripps College President Suzanne Keen '84, '86 AM. The three of us did not realize we were all Brown alums until we met that night! Excellent event, I am now inspired to read more Pulitzer-Prize winning books celebrating American authors who write about American life."
Jun, 2023
On January 4, Harry Holt and daughter Nancy Holt '16 traveled together on a trip organized by Gohagan titled the Expedition to Antarctica. The journey began in Buenos Aires, Argentina, where they met with travelers from other colleges and universities. The experience started with two days in Buenos Aires, where one of Harry's classmates from the Amos Tuck School, Fernan Martinez, met with Harry and his daughter for lunch. They had not seen each other for more than 30 years. Fernan is a native of Buenos Aires, so he explained where to go and what to see during their visit to his city. The next day they flew to Ushuaia, Argentina, and boarded the French ship Le Boréal. The ship entered the Beagle Channel and then the Drake Passage and they visited the following locations on the Antarctica peninsula: Goudier Island and Hidden Bay, Petermann Island, LeMaire Channel, Neko Harbour, Paradise Harbour, Deception Island, South Shetland Islands, and Half Moon Island. Harry writes: "Later we cruised below the 60th parallel south to the outer shores of the Antarctic Peninsula, Earth's last frontier. We witnessed towering mountains of ice and volcanic rock, a vast array of marine wildlife, including penguins, seabirds, seals, and whales. Finally, we went back across the Drake Passage, which was rougher than our initial crossing and they had to batten down all of the doors. This was a once in a lifetime trip with my daughter who was visiting her seventh continent. We both want to become Antarctica Ambassadors now and will try to see how we can help take a more active role in the fight against climate change. As we learned at Brown, you should be able to do good and still do well."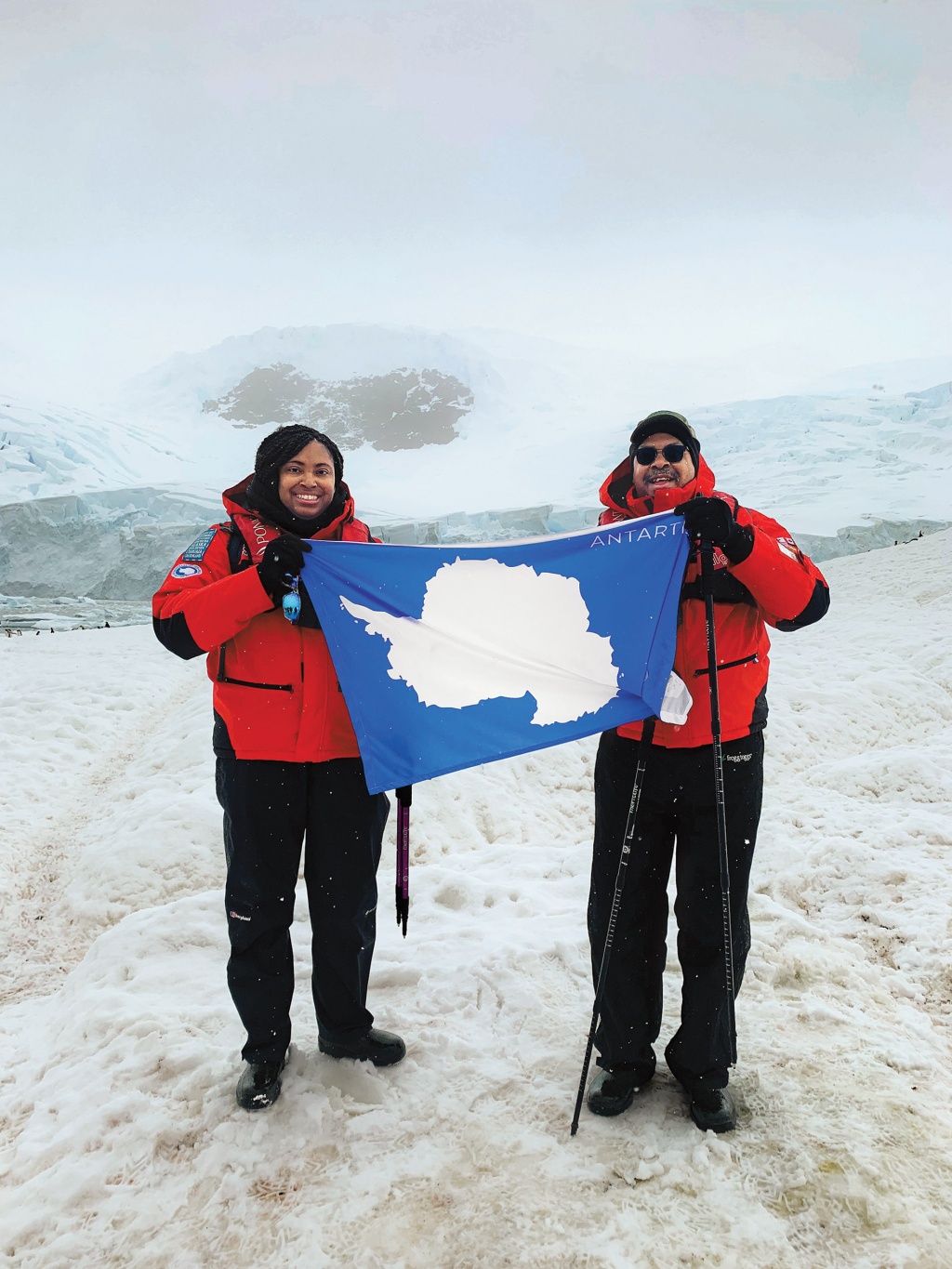 Apr, 2023
Andi Paley Vogel writes: "Suzanne Rosencrans, Lisa Steres Weinberg, and I did a lot of eating and reminiscing as we belatedly celebrated our 60th birthdays over the Veterans Day weekend. We worked our way up the coast from Malibu to Oxnard, California, enjoying ocean views the whole time. We have all been working in Los Angeles for years: Suzanne is CEO and General Counsel of Black Label Media and she has worked on such films as Sicario, Only the Brave, all the way through to Devotion and I Wanna Dance with Somebody, which were released in November and December. Lisa is a partner at Gaines & Stacey LLP, a Los Angeles-based law firm specializing in land use, zoning, environmental law, related litigation, and political advocacy. She is currently the chair of the firm's litigation practice group. And, after years with Morrison & Foerster and then as senior counsel at Great Western Bank and Washington Mutual Bank, I have had 20+ years in my own legal practice representing various financial institutions as they finance affordable housing throughout California. We all have great spouses and kids, are at various stages of 'empty-nesting,' and are enjoying (but feeling a bit challenged by) being part of the 'sandwich generation.' Happy 60th Birthday Class of 1984! Ever True!"
Apr, 2023
Gretchen McCullough's novel Confessions of a Knight Errant: Drifters, Thieves, and Ali Baba's Treasure was published by Cune Press in October. The novel is a comedic, picaresque novel in the tradition of Don Quixote with a flamboyant cast of characters.
Jan, 2023
Penn Medicine Princeton House Behavioral Health's telehealth intensive outpatient (IOP) program was named Program of the Year by the Association for Ambulatory Behavioral Healthcare, a national organization representing outpatient providers. Jody Kashden, senior clinical director, codeveloped a retrospective study of 12,000 patients who received in-person, virtual, or combined treatment at Princeton House. The results were presented at the Association for Ambulatory Behavioral Healthcare's annual conference in Baltimore on April 12, 2022.
Nov, 2022
David Whitacre's book, The Seven Gifts, argues that all of humanity falls squarely into one of seven motivational gifts and that explains our core behaviors. The work was published by HenschelHaus Publishing, Inc. and has received seven awards, ranging from inspiration to business communications (see Fact, Fiction & Verse, pg. 56).
Nov, 2022
Tom Mullen writes: "Thirty-eight years after graduating from Brown and moving to the D.C. area for my career job (which I retired from in 2018—it pays to be a federal employee), my wife Christine and I are finally making the big move to our long-intended retirement location, Colorado (specifically, Colorado Springs). Although we once visited the Denver area for a few days back in 2003 (and really enjoyed our time there), Christine decided she'd prefer the Colorado Springs area, which actually is only a little over an hour's drive away from Denver...why exactly? I'm not sure. Anyway, we're expecting to totally enjoy living in a new part of the country. Hopefully, we'll reconnect with some of my old pals from Brown after the move and in the coming years—although we generally all live far apart."
Nov, 2022
Ellen Clark Clemot released a new book with Cascade Books, an imprint of Wipf and Stock Publishers, titled Discerning Welcome: A Reformed Faith Approach to Refugees.
Nov, 2022
Jeffrey M. Bloom writes: "Hats off to Newell Maynard Stultz, professor emeritus of political science at Brown, who continues to demonstrate insight into the machinations of divided societies and who, in early February of 2022, explained to me how since 2015 it's been clear that NATO's expansion meant that Vladimir Putin would one day exact brutal revenge. One reunion weekend years ago, Newell generously shared insights with my sons, David Bloom '21 (applied mathematics, economics, & political science) and Aaron Bloom (environmental management at Cornell '23), and I'm sorry that he's not yet met my daughters (Julia, Biology, Cal Poly '24 and Ciera, almost 7th grade). It was wonderful to see many of you at our 35th reunion and I hope to see even more of you at our 40th (i.e., less than two years from now). Hats off as well to our classmate Rhonda Gans, who kindly called me to see whether I was okay after one of our California earthquakes. Thanks, Rhonda."
Nov, 2022
Gerald (Jerry) Levine's granddaughter, Ilana, daughter of Jodi Levine Avergun '84, is heading up the New York Yankees PR department for all off field events and activities. Jerry writes: "Shades of George Costanza from Seinfeld, she doesn't have to report to George Steinbrenner. If the Yankees keep playing as well as they are now (July), I may have an inside chance to get some World Series tickets come this October."
Aug, 2022
17 Steps to Save the Planet
Paula Caballero '84 came up with international goals for sustainable development, created a road map of how to get there—then got every nation on earth to agree.
Read More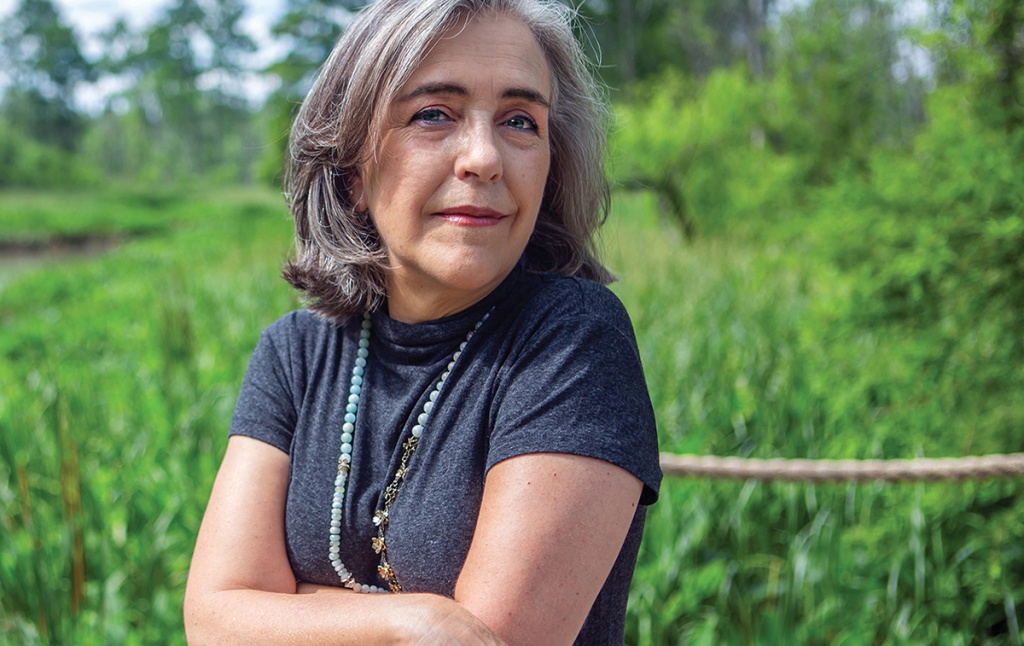 Jun, 2022
Judson Brandeis writes: "I wrote The 21st Century Man, the most comprehensive and medically accurate men's health book, which has been recognized with five book awards. The 101 chapters and 900-plus pages include 60 physicians and men's health experts including Ethan Basch and Michael Ingegno '84. I practice rejuvenative urology in San Ramon, California, where I see patients and perform clinical research in regenerative medicine."
Jun, 2022
Suzanne Keen '86 AM, formerly vice president of academic affairs and dean of faculty at Hamilton College, became the 10th president of Scripps College in Claremont, Calif.
Apr, 2022
Suzanne Keen '86 AM (see '84).
Apr, 2022
Tuneen Chisolm writes: "The summer before I officially joined the legal academy, I attended a luncheon hosted on the beautiful campus of Howard University School of Law. As I was touring the halls, in awe of the rich history embodied in class murals and portraits—including the likes of the late Justice Thurgood Marshall as a law student, and the late former Dean Patricia Roberts Harris, Ambassador to Luxembourg—I declared to the then-interim dean that I had to get a visiting appointment at Howard. She chuckled, noting that I hadn't asked, but had indeed declared what I wanted. Fast forward eight years and I am now blessed and privileged to be a newly appointed, tenured associate professor of law at Howard, teaching constitutional, entertainment, and intellectual property law. I am also entering the twelfth year of my alternative dispute resolution practice as a member of the National Roster of Arbitrators for the American Arbitration Association, which allows me to exercise my engineering brain muscle in chemical industry construction matters. I look forward to connecting with folks in the Washington, D.C., area."
Jan, 2022
Fresh Ink for Jan–Mar 2022
Books by Claire Luchette '13, Gary Ginsberg '84, and Maria Ospina '99
Read More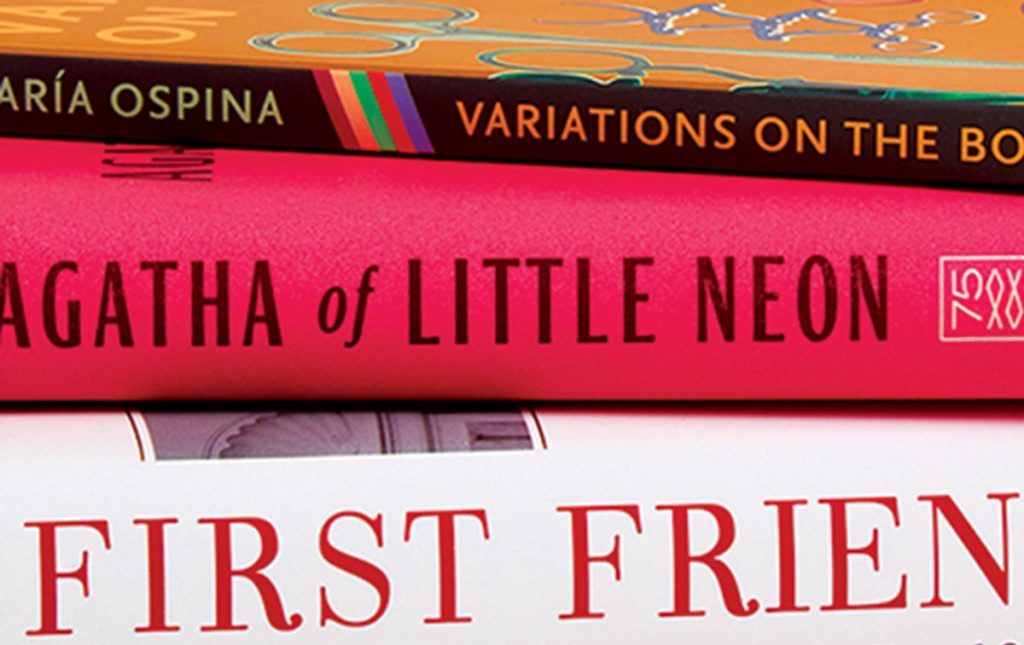 Nov, 2021
Gary Ginsberg published First Friends: The Powerful, Unsung (And Unelected) People Who Shaped Our Presidents in July. The book dives into the riveting histories of a myriad of presidential friendships, including Abraham Lincoln and Joshua Speed, Franklin Delano Roosevelt and Daisy Suckley, and John Kennedy and David Ormsby-Gore.
Nov, 2021
Sheryl Renee Dobson's art pieces, "Shield of Faith" and "Middle Passage," were selected out of 1,100 submissions from 542 artists in 21 countries to appear alongside 57 fellow artists' work at The Katonah Museum of Art's International Juried Biennial Exhibition entitled "Cladogram" in Katonah, N.Y.
Aug, 2021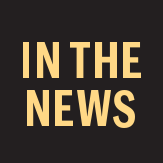 NASA announced funding for two missions to Venus. Both are headed by Brown alums. The orbiter, VERITAS, is led by Dr. Sue Smrekar '84 and the probe, Davinci+, is led by James Garvin '84 PhD. Each team will get about $500 million, and launch is expected between 2028 and 2030.
Aug, 2021
David B. Whitacre's debut novel The Seven Gifts was published with HenschelHAUS Publishing. The book argues that all of humanity can be explained through the lens of the Seven Gifts and includes fun stories from his days at Brown.
Aug, 2021
Gary Ginsberg published First Friends: The Powerful, Unsung (and Unelected) People Who Shaped Our Presidents. The book takes a look at White House history through the eyes of the best friends and closest confidants of American presidents.
Aug, 2021
George Deckey writes: "I'd like to belatedly report my son Ben's graduation from Brown last year. Alas, we were hoping to doubly congratulate him this year on both his bachelor's and master's in CS from Brown but COVID unfortunately had other plans. So congrats Ben! He is the seventh Deckey in three generations to attend Brown and there are more Deckeys in the Brown pipeline, including Isabella Deckey '22. Go Bruno!"
Aug, 2021
Anne Beal writes: "I am happy to share the news that I am joining the GSK board. I will also become a member of the corporate responsibility committee, which provides oversight of the company's policies for access to medicines, global health, inclusion and diversity, and environmental sustainability. Given my decades-long focus on health disparities and elevating the voice of the patient and public health, this is an exciting professional fit. I've enjoyed meeting the members of the board and GSK leadership and look forward to working with these thoughtful and committed professionals."
Aug, 2021
Brave Enough to Be It
Bishop Paula Clark '84 has pushed her way past many closed doors—and aims to open them even further.
Read More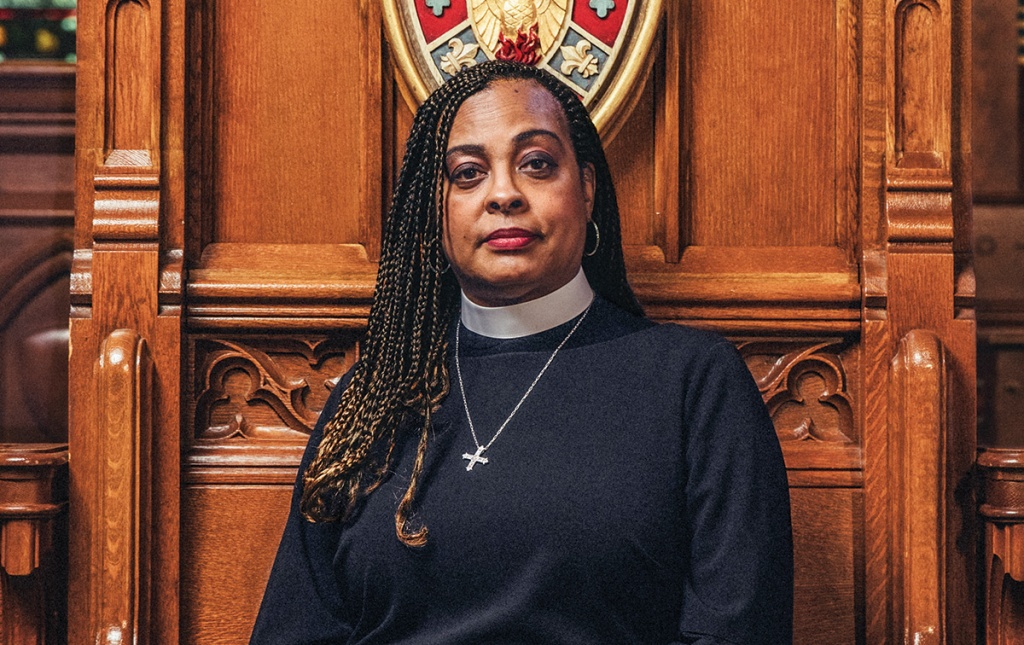 Aug, 2021
Reunited—and It Sounds So Good
Childhood friends merge music ventures
Read More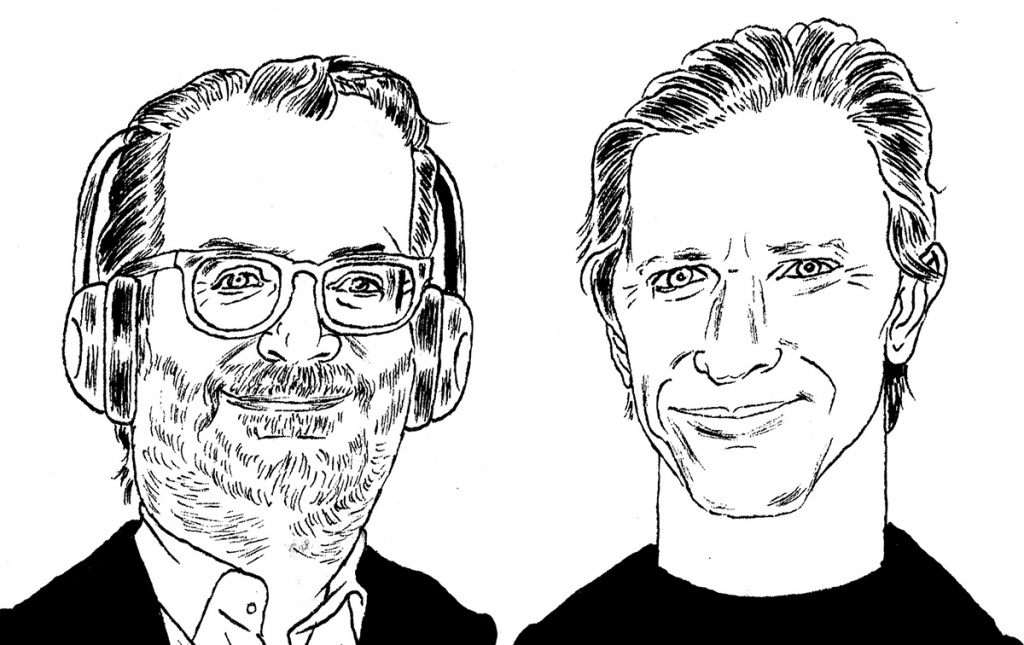 Jun, 2021
Joe King writes: "I started as chief product officer at TuneIn building a next generation of radio and audio experiences everywhere people want to listen. My wife, Andrea Linsky, and I live in Berkeley Hills, our empty nest now mussed by a pandemic-puppy Lab. We still keep a toehold in Seattle as well. Please do reach out anytime. I welcome the chance to say hi."
Jun, 2021
Jodi Levine Avergun (see Jerry Levine '58).
Jun, 2021
Jerry Levine's daughter, Jodi Levine Avergun '84, has been named one of the 500 leading lawyers in America by Lawdragon. She is the chair of White Collar Defense and Investigations at Cadwalader, Wickersham and Taft LLP, where she is a partner.
Apr, 2021
Chip Sternbergh is the 2020 president of the Southern Association for Vascular Surgery. His presidential address, "Triumph, Tragedy, and the Pursuit of Happiness: A Journey of Self-Awareness," can be accessed on YouTube.
Apr, 2021
Laurie Sherman writes: "In these strangest of times, there have been many changes and joys. I got married to Jim Doscher in a Zoom wedding in June with my three young adult kids in the room and 105 friends and family on the screen from around the world. That same month, my first book came out. Chasing Social Justice: How Do We Advance the Work That Matters Most? features personal stories, plus leadership and management lessons, garnered across organizations and movements over the past 30 years. We're living in the Boston area and I've begun a practice to provide executive coaching, as well as strategy consulting, with a focus on nonprofits and the public sector. I would love to hear from friends at LS45@comcast.net."
Apr, 2021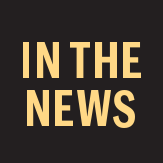 Paula Clark '84, an Episcopal priest, made history by becoming the first Black person and the first woman ever elected to be the bishop of the Episcopal Diocese of Chicago. Bishop-elect Clark came to Chicago from Washington, D.C., where she served as canon to the ordinary and chief of staff to the bishop. She was to be consecrated in April.
Jan, 2021
Bridie Gahan '17 (see Brian O'Neill '84).
Jan, 2021
Brian O'Neill writes: "I have been living in Telluride, Colorado, for 30 years and coaching my sons' lacrosse teams. This past summer, due to the pandemic, we have had the pleasure of Brown lacrosse players mentoring our kids. What struck me as notable was how caring and selfless these men were in reaching out to the local community to offer their services. Phil Pierce '14 was living here for the summer with his girlfriend Bridie Gahan '17 while telecommuting. Phil was captain of Brown lacrosse and you could see why he was voted captain in the way he intently worked with kids ranging in ages from 8 to 18. Seven class of '23 lacrosse players (Trevor Glavin, Matthew Gunty, Oscar Hertz, Griffin King, Devon McLane, Logan Paff, and Ben Palin) were here for a few weeks and regularly trained and mentored these same kids with an infectious energy that truly inspired our kids. It is amazing to have them in our little town climbing 14,000-foot peaks, rock climbing on via ferratas, mountain biking, hiking, and fly fishing—in some cases, with our local lacrosse players. As a member of the '83 Brown football team that played Penn State and ran into Happy Valley in a raging blizzard with 84,000 people screaming 'We Are...Penn State,' I never thought the 'Brown State' spirit brought back to campus by our illustrious band and fans would last this long. I cannot tell you how happy I was to see and hear these lacrosse players talk about the pride in the culture of Brown State. It is so much more than sports. It is about rolling up your sleeves and making a difference. My 11 ('31?) and 13 ('30?) year old sons will tell you these days were the highlights of a very adventurous summer in the Rockies! Their cousins, Suzie O'Neill '22 and Tommy Maloney '23, have told them all about Brown and their passion for the school, but what struck me was the consistency of kindness, giving, and positivity in each Brown person. In a very short time, friendships were made and young boys were inspired to give back. Kudos to admissions, faculty, administration and all who make Brown what it is! Truly a national treasure!"
Jan, 2021
Barbara Heller, a set decorator for film and television and the writer and director of award-winning short films, designed the new deluxe edition of Pride and Prejudice. The edition contains replicas of all 19 significant letters in the story, recreated with gorgeous calligraphy and painstaking attention to historical detail. Each replica letter is appropriate to the character who writes it and the moment in the story: from the handwriting, stationery, and folding style to the wax seal and the postmaster's stamps it would have acquired along its way.
Jan, 2021
Nathaniel Goodman premiered his film Small Town Wisconsin, which he shot and coproduced, at the 36th Boston Film Festival Sept. 24-27. The festival was mostly virtual, but the film was selected as one of three films that had a socially distanced in-person screening on Sept. 25. The film had its international premier at Sarajevo, Bosnia and Herzegovina in August.
Jan, 2021
Sheryl Renee Dobson was honored that two of her mixed media collages were selected from a national search to appear in the National Art League's 90th Annual Juried Open Exhibition. The two pieces chosen are called "Shield of Faith" and "One Song." The exhibition ran through the month of October.
Jun, 2020
John Shalvey writes: "After 22 years as an independent financial planner, I chose to pursue my passion of health and fitness by becoming a doctor of chiropractic. Inspired by Rodney Dangerfield's classic Back to School, Life University in Marietta, Georgia, became my home for five years. Many science prerequisites were completed before being accepted into the chiropractic curriculum. After returning to central Ohio, where I am the primary doctor at The Joint (ticker: JYNT) in Grandview, removing nerve interference through chiropractic adjustments is my passion now, along with nutrition guidance and, of course, proper strength training technique. Stop in for an adjustment from Dr. Hammerhead if you are ever in central Ohio."
Jun, 2020
Sheryl Renee Dobson was honored to have been selected as 1 of 32 artists to be featured in the "Dawn of A New Decade" group art exhibition sponsored by the Staten Island Arts Council. Included in the exhibit was her abstract painting "Safe Water" that focuses on the tragic contamination of the water with lead in Flint, Michigan.
Apr, 2020
Becky Bleifeld Black and Matt Black '91 are still living in Paris. Becky writes: "We originally came for my job at the NBA, fast-forward 15 years and we've started a nonprofit, Rock U. (www.rock-u.fr), that brings kids together from all over the world to learn responsibility, confidence, and teamwork by playing rock music together. Brunonians whose kids are part of the past and present Rock U. family include Anne Beale '84, Nicole Williams Roland '88, Johnny Stein '88, and Laura Voorhees Victoir '00. We've had innumerable Brown alums stop by as they pass through Paris; please look us up next time you're here!"
Apr, 2020
Sheryl Renee Dobson's work has been selected by the Staten Island Arts Council to appear in its upcoming "Dawn of a New Decade" group art exhibit. The opening reception for the exhibit was on Thursday, January 23, 2020 and the exhibit will run until the end of April 2020. See ttps://statenislandarts.org/event/12331/.
Jan, 2020
"We All Fall Down"
A new play focusing on family and religion premieres in Boston
Read More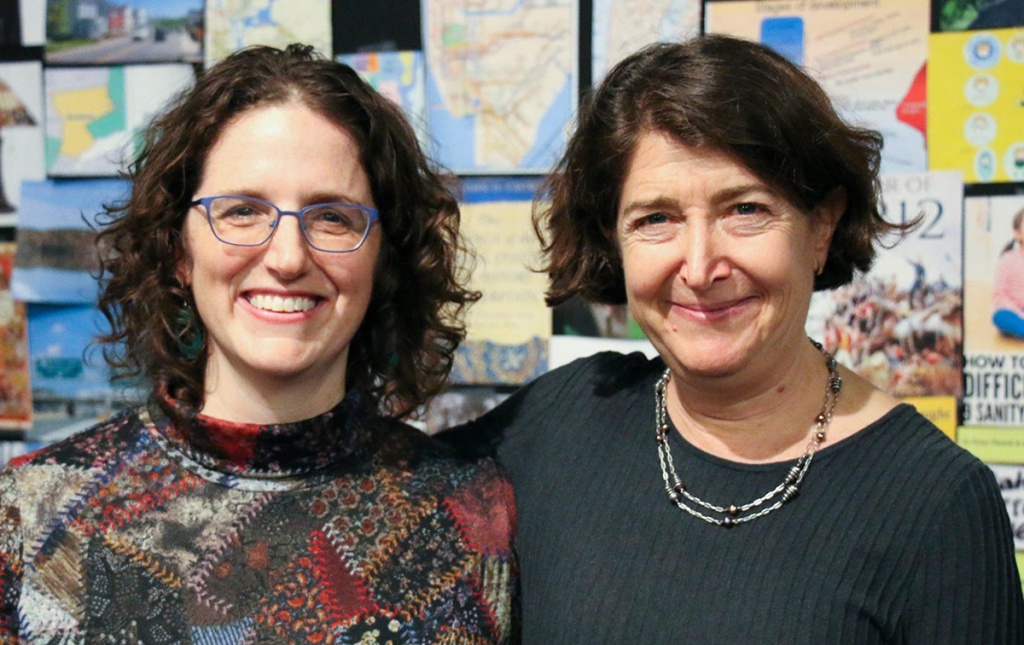 Jan, 2020
We All Fall Down, a play by Lila Rose Kaplan's '02, played at the Huntington Theatre in January, directed by Melia Bensussen.
Jan, 2020
Calastone, a global funds network, appointed Dan Kramer vice chairman to lead their American expansion.
Jan, 2020
Harry Holt writes: "On Oct. 3, the company I work for, BITHGROUPTechnologies, was recognized as one of the Top 100 Minority Business Enterprises for 2019 by the Capital Region Minority Supplier Development Council. We also received an award for being the Supplier of the Year in the Class 3 category business with sales between $10-$50 million. I am the vice president of operations. Another alum, Tina Patterson '85, was also recognized at this event. Her company, Jade Solutions, LLC, was also selected as a Top 100 MBE winner by the Capital Region Minority Supplier Development Council. Tina is a principal at Jade Solutions, a woman-owned, minority-owned business."
Jan, 2020
Fresh Ink
Books by Karen Dukess '84, Akemi Johnson '04, and Susan Rebecca White '99
Read More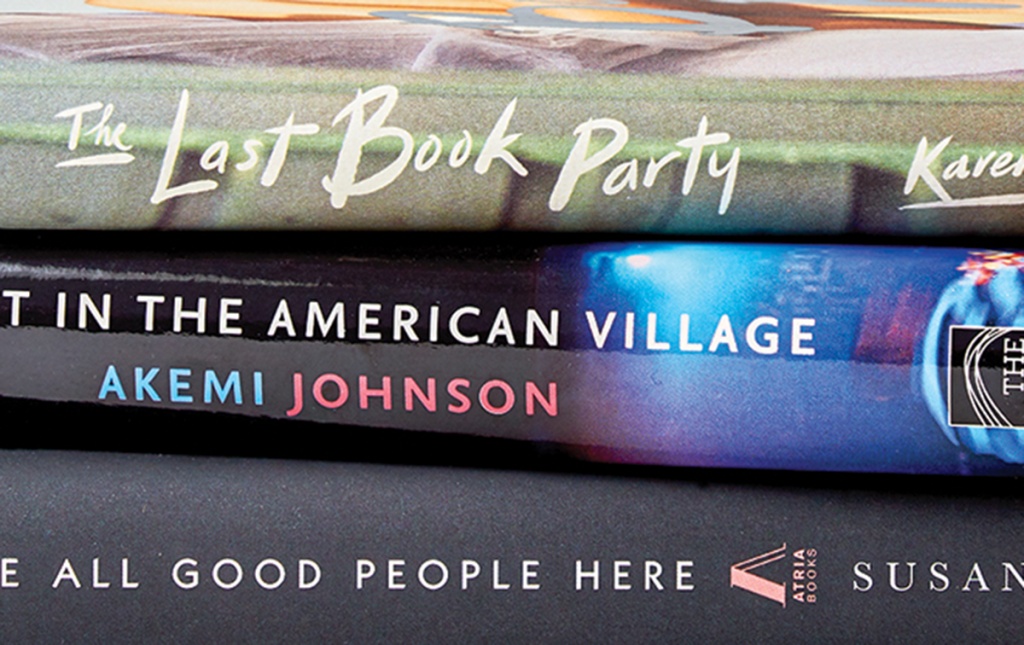 Nov, 2019
Fast Food Nation
Meet Greg Flynn '86, king of chain restaurants
Read More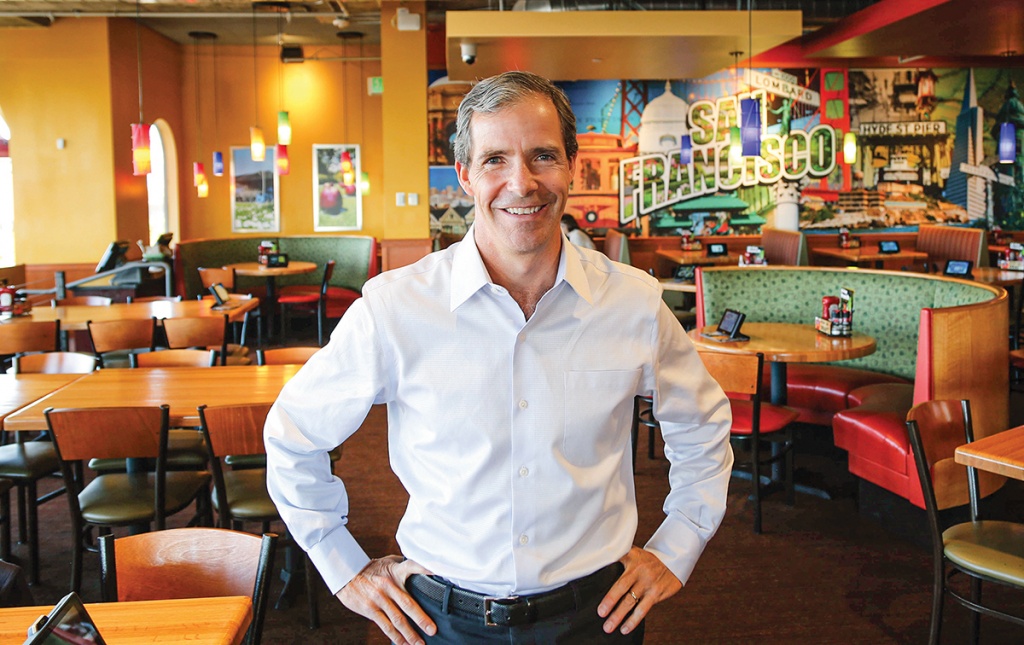 Sep, 2019
Karen Dukess's first novel, The Last Book Party, was published by Henry Holt on July 9. A Barnes & Noble Discover New Writers pick, and an Indie Next Great Reads selection by the American Booksellers Association, The Last Book Party is a coming of age story set in 1987 in New York City publishing and in a Cape Cod literary community.
Jul, 2019
Alexander Weindling was featured in a Forbes magazine story for his company Clean Origin, which sells lab-grown diamonds online at an affordable price.
Jul, 2019
Class secretary Jill Hirst Scobie reports for Jerry Levine: "It is my sad duty to pass on news for Jerry Levine. In October his son, James H. Levine, died suddenly of a massive heart attack at work, just two weeks shy of his 53rd birthday. He leaves sisters Jodi Levine Avergun '84 and Debby Levine Rifkin (UMass '85), and mother Linda Paige-Levine (Columbia '66, NYU '68)."
Mar, 2019
Tracy Brownell Weisman and husband Tony '82 have relocated to New England after living in Chicago since graduation. Tracy writes: "I closed my speechwriting consultancy to focus on my art practice, which combines digital photography and quilt making, and to help us get resettled. Tony is CMO at Dunkin' Brands. We divide our time between Boston and my hometown of Narragansett, Rhode Island, where our just-finished home has plenty of room for guests. If you're in either area, please get in touch."
Mar, 2019
Darcy Travlos writes: "Our reunion is just weeks away and all indications point to a really impressive turnout. Come back and visit with the most classmates you've seen since graduation. Informal, Fun, Festive; our reunion is designed to recreate May 1984, launching the weekend with all the right ingredients to mingle and pregame before Campus Dance on Friday, a festive throw-back to Spring Weekend on Saturday afternoon, and Funk Night preceded by food and drink to get you revved up. This is the #ReunionNotToMiss!! See you there."
Mar, 2019
Dale Baker writes: "My third career in education took another step this past fall with a faculty appointment at Basis Independent School in McLean, Virginia. I will be teaching a variety of subjects to middle school and high school students. I'm enjoying married life with Laurie Miller after our nuptials in July."
Jan, 2019
Jeffrey Bloom trumpeted "Ever True to Brown" every time Brown football scored against Cal Poly in San Luis Obispo, Calif., on Sept. 14. He writes: "Unfortunately Cal Poly prevailed 44-15."
Sep, 2018
Mark Rogers, Dominique Shelton '88, and Michael Zuraw '84 gathered for a photo during a conference on compliance and ethics, privacy, risk management, and corporate social responsibility in Velké Karlovice, Czech Republic, in April. Michael Zuraw directs the global enterprise risk management function for ON Semiconductor, Mark Rogers is a senior vice president at ON Semiconductor in the law department, and Dominique Shelton is a partner at Perkins Coie LLP, advising clients on privacy and cybersecurity.
Sep, 2018
Jodi Levine Avergun (see Jerry Levine '58).
Jul, 2018
Kelly Buckley (see Reid Norris Buckley '84).
Jul, 2018
Reid Norris Buckley invites any classmates who want a break by the water to be in touch. She is happy her daughter Kelly Buckley '15 is back on the East Coast. She loves connecting with the D.C. classmates periodically, especially Patricia Langan.
Jul, 2018
The Human Trafficking Crisis
Students, faculty, and alums are finding innovative ways to combat it.
Read More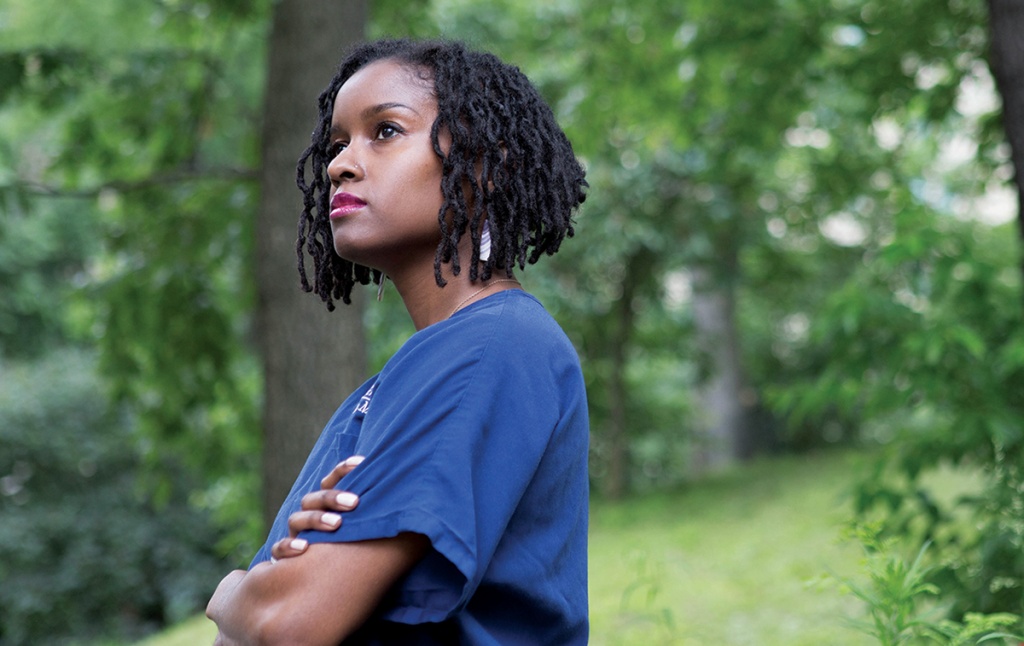 May, 2018
Winning Formula
A group of alums is trying to inspire uncommon success in public education.
Read More
May, 2018
Mary Murrin moved from Pittsburgh to Houston in a new role with Chevron. Mary welcomes a connection from Texan classmates on social media.
May, 2018
Richard Bower writes: "My granddaughter Emily Maenner '16 makes the fourth generation of Brown alums in the family. My brother Jim Bower '60 still lives adjacent to the campus. My daughter Sally Maenner '84 is an active interviewer for Brown in the Minneapolis area. Ever true."
Apr, 2018
Eric Sahn writes: "I was honored to host a celebration of life in honor of our good friend Tom Paulhus, who passed away in summer. Friends attending, many from across the country, included Chris Brancato '84, Sassan Ghahramani, Dave Kopel '82, Mike Lutz, Steve Oddo, Dave Ray '84, and Ken Valyo."
Apr, 2018
The Mid-York (N.Y.) Weekly reported the appointment of Washington and Lee University's dean of the college, Suzanne P. Keen '84, '86 AM, as vice president of academic affairs and dean of the faculty at Hamilton College. She will also be a professor in the literature and creative writing department," Biennale president Paolo Baratta said.
Apr, 2018
Joe Soloway writes: "I have finally retired after 57 years of pediatric practice. I am happy with the newfound freedom, though I do miss the joys of being with and tending to kids and their families for all those years. My wife, Lorraine, a retired New York City school teacher, and I celebrated our 59th anniversary this past August. Our family is now three generations deep at Brown. Our eldest son, Greg Soloway '82, and his wife, Linda E. Gray '82; our daughter Liz S. Snider '84; our son Andrew Soloway '86 and his wife, Sabina Siani Soloway '85; our granddaughter Sophie Soloway '14; and our grandson Ari Snider '18 all attest to the Brown effect on the Soloway clan. How fortunate we have been. Lorraine and I live in Jamaica Estates in Queens, but will be moving to East 56th Street in Manhattan."
From the November/December 2017 Issue
From the September/October 2017 Issue


Philip Baruth's book, Senator Leahy: A Life in Scenes, was published May 2.

Gary Mason (see Allison Bernstein '09).
From the July/August 2017 Issue
Send your news to the BAM at alumni_magazine@brown.edu
Emily Coughlin (see Joseph Coughlin '85 AM).
Harry W. Holt Jr. writes that his daughter Nancy Holt '16 is teaching chemistry in Mozambique in the Peace Corp.
From the May/June 2017 Issue
Send your news to the BAM at alumni_magazine@brown.edu
From the March/April 2017 Issue
Stephen Keyes is the vice president of Global Compensation and Benefits at Abercrombie & Fitch in Columbus, Ohio. He was reelected to a second term on the City Council in Bexley, Ohio. Stephen is the board president of the ProMusica Chamber Orchestra of Columbus, and is still singing with his High Jinks pals Sean Altman '83 and Charlie Evett in their post-rockapella group, The GrooveBarbers.
Dewey S. Wigod develops TV and film projects by connecting them with creative and financial partners. He worked with Ken Burns and Artemis Joukowsky (son of Archaeology Professor Emerita Martha Sharp Joukowsky '58) to produce Defying the Nazis: The Sharps' War, narrated by Tom Hanks, about an American couple (Martha's parents) who risked their lives to save hundreds from the Nazis. The film premiered nationally on PBS on Sept. 20. Dewey is developing another project about the treatment of the mentally ill.
From the January/February 2017 Issue
George B. Deckey's son Ben '20 is a freshman at Brown and the seventh Deckey to attend Brown, a tradition that began with George '47.
Ian Coats MacColl became chief creative officer for Green Toys Inc. in September. He is responsible for overall product design, research, marketing, and strategy and has been consulting with Green Toys for more than five years. Previously he was vice president of research, design, and product development at Wham-O, and before that he was the managing director of IDEO San Francisco, an international design consultancy helping organizations innovate.
From the November/December 2016 Issue
Carole McCurdy received a 2016 Lab Artist Award from the Chicago Dancemakers Foundation (CDF) to develop "Waver," her performance project influenced by butoh and Argentine tango. More about Carole's work at carolemccurdy.com ; more about CDF at chicagodancemakers.org .
Eric Muller (see James L. Muller '52).
From the July/August 2016 Issue
Harry W. Holt Jr. and Nancy Brown Holt '85 write: "Our daughter, Nancy Holt '16, will be joining the Peace Corps after graduation to teach biology at a high school in Mozambique."
Nathana Lurvey Horn writes: "I continue to practice as an ob-gyn in Los Angeles. I recently had the privilege of helping to open a brand new obstetrical unit in a new hospital in south Los Angeles—Martin Luther King Jr. Community Hospital. It's all high-tech and sunny. The hospital is a private nonprofit facility with UCLA involvement, so we can draw on the best aspects of private, academic, and public healthcare systems. Anyone interested in participating in the project should look me up in LA."

Mary Beth Jordan writes: "I became a certified English teacher at the age of 50! For the last three years I have been teaching high school English at Mamaroneck High School in New York, where all three of my sons will have attended. My middle son, Ben Morris '20, will start at Brown this fall and I'm looking forward to all the extra trips to Providence that being a Brown parent entails. In the meantime, I enjoy regular get-togethers with my old roommate, Marji Young Chimes, and her sons, including Daniel '17; and Amy McCarthy and her daughter, Emily '19."
From the May/June 2016 Issue
Pamela Arya writes: "I founded a big data analytics tech company, Optensity Inc., five years ago, and since then days are quite busy. I always find the time to visit my son, Adam Arya White '18, at Brown, and I have recently started serving on the Pembroke Center Associates Council. I would enjoy visiting with any friends passing through McLean, Virginia, where I have lived for the past 25 years."
From the January/February 2016 Issue
Elizabeth Baker Keffer writes: "After a 30-year career in Washington, D.C., on the advisory board and corporate executive board for Atlantic Media, I took a job with Chicago-based BDT & Co., a merchant bank for closely held business, where I am managing director and chief network officer. The change of sector and city has been energizing!"
From the November/December 2015 Issue
Fred Brodie writes: "After 25 years with the law firm Pillsbury Winthrop Shaw Pittman, I left at the end of February to begin a new career in public service. In March, I moved to Albany, New York, and became an assistant solicitor general for the State of New York. My responsibilities are to brief and argue appeals on behalf of the state, and I'm enjoying it vastly."
From the September/October 2015 Issue
Genine Babakian and Sarah Golin (see Donna Miele '92).
From the May/June 2015 Issue
Sarah Golin (see Sanford Golin '51).

Last year, Jaime Lluch published two books, one on comparative constitutionalism and the other on multinational democracies. The latter won the 2012 IV Vilaseca i Marcet international book prize from the Institut d'Estudis Autonòmics in Barcelona.
From the March/April 2015 Issue
Donna Nesselbush was named the first-ever "Pawtucket [R.I.] Person of the Year" for her support of civil rights and the state senate's marriage equality bill. She was inducted into the Pawtucket Hall of Fame in October.
From the November/December 2014 Issue
Hans G. Hickler published his new book, Our Stories Matter, in July.
From the September/October 2014 Issue
Anne Beal has been named to the newly created position of chief patient officer at Sanofi. Anne and her family will be relocating to Paris as she takes on this new role. She is happy to hear from any friends and fellow alums in Paris who can help them get oriented to their newly adopted home.
Lisë Stern writes: "I am emerging from a year of mourning. On Valentine's Day 2013 the unthinkable happened when my son Eitan, a freshman at the Univ. of Miami, passed away in his sleep due to complications from epilepsy. I've been working on raising epilepsy awareness, especially the condition known as SUDEP, sudden unexplained death due to epilepsy. Three months later, on Mother's Day, my longtime companion, Larry, also passed away unexpectedly. I have slipped into the blogosphere, processing my grief and celebrating the too-short life of my beloved son. Please visit him at eitansternrobbins.com ."
From the July/August 2014 Issue
Suzanne Keen '86 AM has published Thomas Hardy's Brains: Psychology, Neurology, and Hardy's Imagination, which is part of Ohio State Univ. Press's Theory and Interpretation of Narrative series.

Frannie R. Kronenberg joined the Massachusetts General Hospital as the medical director of the Bullfinch Medical Group and will also practice internal medicine.

Michael Silberberg has been named director of scientific and medical affairs (Australia and New Zealand) at Allergan. He writes: "It's hard to believe it's been five years in Oz. Absolutely loving Sydney and Australia."
From the May/June 2014 Issue
Sheryl Franklin Dobson curated a one-day-only "pop-up" exhibit called "Erasecism: The Bridge to Community" on Feb. 6 at the Montclair (N.J.) Art Museum.
Leah Eskin's first book, Slices of Life: A Food Writer Cooks through Many a Conundrum, was published on Mar. 25 by Running Press. The book is a memoir based on her column, "Home on the Range," which has run in the Chicago Tribune for the past ten years.
From the March/April 2014 Issue
Candace Healey (see Warren Healey '58).
Beth Tauro opened The Crazy Candy Lady with her fiancé, Craig Barker, in Marblehead, Mass. She writes: "We host Crazy Fun in-store parties, bring sweet treats to your party destination, and create fabulous gifts. Nothing is beyond our imagination. Visit our website at thecrazycandylady.com , like us on Facebook, follow us on Instagram, and come visit. We have a magical spot for kids of all ages! My daughters, Amanda and Jessica, are 18 and 15. Craig and I are planning a June 12 wedding date."
From the January/February 2014 Issue
Ellen Clark Clemot's daughter, Annabelle Clemot, joined the class of 2017 at Brown and loves it. Ellen is a pastor at the First Presbyterian Church of Smithtown on Long Island. She writes: "I hope to see everyone at our 30th reunion in May."
Amy Davidson writes: "Save the date for our 30th reunion! On May 23–25 join us for a wonderful weekend of reconnecting with old friends and meeting new friends—and sometimes their kids! There will be food, fun, and festivities throughout the weekend to remind us just how extraordinary Brown is, was, and we are! More details will be on their way over the coming months, but consider booking a room now. Looking forward to seeing you ... Under the Elms.... Your reunion chairs, Sandy Zervos, Jon Speed, and Amy Davidson."
Glen Davis was appointed chief commercial officer at Renewable Energy Systems Americas, PR Newswire reported in October. RES Americas is a leading force in wind and solar project development, and Davis brings to the table his experience at Agile Energy, which he cofounded and led for more than nine years.
Gretchen McCullough writes: "After roaming around the world, I finally landed in Egypt. I teach at the American Univ. in Cairo and have published my second book of short stories about life as an expat here."
From the November/December 2013 Issue
Jenny MacKenzie (see Marge Gaysunas Pett '61).
From the May/June 2013 Issue
Larry Herbst writes: "I had a very multidisciplinary 2012! It started with four months on Jim Cameron's Deep Sea Challenge Expedition to dive the Mariana Trench. I helped design and implement the free-diving imaging lander we launched before each dive to capture stills and video of the sub at the bottom of the ocean. And I mean bottom: apparently I've taken the deepest pictures of anyone on Earth. I then switched hats to filmmaker to complete the first feature documentary for the X Prize Foundation, where I've been involved for years. I covered the Wendy Schmidt Oil Cleanup X CHALLENGE, where teams pursued a million-dollar prize for game-changing leaps in oil spill cleanup technology. It was an inspiring race with a big environmental payoff. What can I say? Engineers are my heroes!"
Elizabeth Tauro joined Combined Jewish Philanthropies in Boston as the business community liaison for its Transitions to Work program. Beth is responsible for creating collaborations with employers to raise awareness about inclusive hiring practices and to engage corporate partners to consider young adults with disabilities as qualified, committed candidates for appropriate employment opportunities.
From the March/April 2013 Issue
Lori Lieberman announces the release of her new book, Food to Eat: Guided, Hopeful & Trusted Recipes for Eating Disorder Recovery, together with her Australian coauthor whom she met in the blogosphere. She writes: "We are like Godiva and Diet Coke, yet together support those struggling with eating disorders, or those preoccupied with diets and food rules, to normalize their relationship with food."
From the January/February 2013 Issue
Sean Kelly was selected as a fellow for the 2012 USC Annenberg/Getty Arts Journalism Fellowship Program for his work on creativity and innovation.
Peter Ostrow writes: "After 21 years of hard work, our nest is empty. Alina graduated from American Univ.'s School of International Studies in December with a BA in Global Security; Laura entered Northeastern Univ. School of Nursing; and Jennie entered Ithaca College School of Music this fall. Lisa Ostrow (Harvard '88) and I are getting used to a house full of echoes."
From the May/June 2012 Issue
Nathaniel Goodman writes: "After 13 years managing to stay in L.A. to work, I find myself once again on extended location, this time in Vancouver, shooting Falling Skies. All's well, though. Just prepping my separation anxiety for when the kids go off to college in a year and a half. Falling Skies will air this summer on TNT. Hope you like."
Bob Grace is happy to report that his oldest daughter, Sarah, will be a member of the class of 2016. Sarah is the great-granddaughter of the late Irene Burwick Grace '30, the granddaughter of Norman Grace '58, and the niece of Stephanie Grace '87. Bob and his wife, Anne (Boston Univ. '86), have two younger daughters: Julia, 16, and Alex, 11. Bob runs his own consulting firm, specializing in renewable energy.
James Mihaley's book You Can't Have My Planet But Take My Brother, Please, was scheduled for publication on April 10 with Macmillan.
Gretchen McCullough is a fiction writer, essayist, and instructor based at the American Univ. in Cairo. Her book Three Short Stories from Cairo is a bilingual collection of short stories in English and Arabic based on the quirkiness of life in Cairo. Gretchen worked on the translation with Egyptian poet Mohamed Metwalli.
Eldar Shafir has been appointed to the President's Advisory Council on Financial Capability. Eldar is also the William Stewart Tod Professor of Psychology and Public Affairs at the Woodrow Wilson School of Public and International Affairs at Princeton.
Mike Wiecek writes: "My writing has expanded recently under the pen name Mike Cooper. Viking published my novel Clawback in March, along with a number of stories. The family and I are still in Boston."
From the March/April 2012 Issue
Marjorie Young Chimes is still living in Stamford, Conn., leading marketing for the global consulting firm Peppers & Rogers Group. Marji writes: "I'd love to hear from fellow classmates in the Fairfield County area."
George Deckey writes: "My oldest son, David Deckey, is enjoying his first year at Brown. We are making college preparations for our next son, Alex, who is a junior in high school."
Lucia Greenhouse wishes to thank the BAM for the article on her book, fathermothergod (Arts & Culture, July/August 2011). She writes: "I have been fortunate to have Brown alums helping me promote the book, including John Atwater '83 and Henrik Jones '83, at a book signing and reception at the Book Passage in Marin County, California, in October."
Kimberly Landay Kader writes she is looking forward to the 30th reunion. Her oldest son, Michael '14, will be graduating that year.
Paula Murray McNamara is active at Brown as a member of the President's Leadership Council and vice president of the Brown Sports Foundation. She left Fidelity Investments after 21 years to run a family charitable foundation. She writes that Kevin; Maggie, 16; and Joe, 14 keep her happy and busy.
David B. Whitacre writes: "I am happily married with four children inside of a blended family, and have been living in the Chicago area for the last 20 years. I am very excited to share that I recently joined Morgan Stanley/ Smith Barney in their downtown Chicago office, working with an extremely successful team in the area of retirement planning. I am hopeful that working in the Loop will afford me the opportunity to become more involved in the Brown Club of Chicago. I carry with me everywhere the experiences and perspectives I was afforded during my time at Brown, try to never accept anything at face value, and think for myself whenever possible."
From the January/February 2012 Issue
Anne Beal has been appointed the first chief operating officer of the Patient-Centered Outcomes Research Institute, a nonprofit organization that helps patients and caregivers make informed medical decisions.
Elizabeth Molho writes: "I have been teaching at the elementary school level since 1984. This year marks my 22nd year as a Spanish bilingual teacher in Providence. Thanks to student volunteers from the Swearer Center, I keep current with student life at Brown. I have not been on an airplane since 1996, but I intend to travel again after the 2012 elections. I would like to travel to the Atlantic coast of France, where I spent several summers as a teenager."
From the July/August 2011 Issue
Reid Norris Buckley writes: "I'm thrilled I have a reason to visit Brown—my daughter Kelly '14. Last September she joined me and my classmates Jinny Brack and Cary Drew Weigner to cheer for Laura Germino and Greg Asbed '85, who won the John Hope award."
Eva Pressman announces that her daughter Anna Zeidman will be joining the Brown class of '15 in the fall. Eva's oldest daughter, Rebecca, is a sophomore at NYU, and her youngest daughter, Jessica, is a freshman at Pittsford Sutherland High School.
From the May/June 2011 Issue
Denise Rosin Portner, senior vice president at Tierney Communications, has been named to the board of Living Beyond Breast Cancer, a national educational and support organization helping women with breast cancer to live as long as possible with the best quality of life.
From the March/April 2011 Issue
Cheryl Stahl Borek writes: "My 10-year-old son, Owen, and I recently completed a through-hike of the historical Appalachian Trail, covering the 2,179 miles in 158 days. At the Eliza Brook Shelter in New Hampshire, we encountered a group of Brown students on an orientation trip; their spirited enthusiasm inspired us over the next few days as we tackled the difficult section of trail through the White Mountains."
Gregory G. Giles writes that he was privileged to be a part of the critically acclaimed play OPUS at Los Angeles's Fountain Theatre. He has since moved on to another well-received production, playing the lead in Tales from Hollywood at the Odyssey Theatre. In addition to his stage work, Gregory continues to work in film, television, and commercials.
Dayna Macy writes: "My food and eating memoir, Ravenous: A Food Lover's Journey from Obsession to Freedom, was published in February. It was reviewed in the Jan./Feb. BAM.
From the September/October 2010 Issue
Amy Young has been teaching creative writing for the past ten years to 10- and 11-year olds with learning disabilities at the Lab School of Washington, D.C. She writes: "I have had some exciting developments with my own writing recently. Nominated by my neighbors in April, I was named Poet Laureate of Alexandria, Va., a three-year appointment. I'm looking forward to working with city residents who may not think of themselves as writers. I was also thrilled to attend the world premier of Characters, a classical work composed by Thomas Albert for the 21st Century Consort inspired by a whimsical poem I wrote as a holiday gift for my family at the Smithsonian American Art Museum. One of my three kids, my 16-year-old son, made the USA Canoe and Kayak Junior Whitewater Slalom Team, and went to France over the summer to represent the United States at Junior World Championships. It's been a good spring."
From the July/August 2010 Issue
George Deckey's oldest son, David George Deckey, will be entering the class of 2014 in the fall. George writes: "I'm not sure that I would have been accepted to Brown this year with my high school transcript. It's hard to believe that I'm really that old. I am looking forward to living vicariously through my son for the next four years."
Jeanie Eastman-Ryan writes: "Since our 25th reunion, I've been busy translating the thrills of potty training to a feisty daughter, the joys of time management to a laid-back teenage college applicant, and the Earth-friendly attributes of cat litter to the masses. Who knew I would become a waste management expert?"
From the May/June 2010 Issue
Dave Berman '85 ScM (see Sandy Kent Carielli '98).
Anne Lutz Fernandez published her first book, Carjacked: The Culture of the Automobile and Its Effects on Our Lives. The coauthor of the book is her sister, Catherine A. Lutz, a professor at Brown's Watson Institute and Department of Anthropology.
Candace Healey '84 (se Warren Healy '58).
Michael Silberberg left Calif. and headed to Sydney, Australia. He is working as medical advisor for Novartis Pharmaceuticals and "enjoying life in 'Stralya."
From the March/April 2010 Issue
Jodi Levine Avergun (see Jerry Levine '58).
Michael Wysession asked Margaret Farnon to marry him exactly 29 years after their first date at the Avon Cinema. He writes: "She said yes. Anything worthwhile takes a little time."
From the January/February 2010 Issue
Jonathan Ebinger has been speaking and lecturing more over the past year, mostly on journalism, ethics, and the domestic coverage of the Obama presidency. He is still based in Washington, D.C.
Liz West Blakely '90 PhD writes: "Living in Tennessee is like living in another country. When I reflect on the young Yankee I was during my years at Brown, I can't help but smile. That was a special time. The economy has exacerbated many of the challenges that we face in rural Appalachia; money for food, health care, pet care, and college is not available to many. On the plus side, I see teenagers biking to jobs and playing outside!" Liz remains active in Girl Scouts.
From the September/October 2009 Issue
Connect with us at the Brown University Class of 1984 Facebook page.
Reunion cochairs Sandy Zervos and Amy Davidson write: "From an idyllic night in Providence for Campus Dance, to the blockbuster debut of our class film festival, to dancing the night away at our class party, how do we top our 25th reunion? New friendships were kindled, long-standing ones were renewed, and reading glasses were shared. We offer special thanks to our reunion team—Pam Boylan Ong, Jeff Anderson, and Amy Haughey in Alumni Relations—for assisting us in putting on the big show. May we all be well and come back to Brown together in five. Keep your profile and e-mail address updated on Brown's website so we can keep you in the loop." Andrew Aisenberg (see Joshua Hammerman '78).
Amy Gash (see Ariel Sabar '93).
Glenn Hendler and Nina Rowe (Oberlin College '90) announce the May 19 birth of Ezra Rowe Hendler.
Deborah Lewis (see David Lewis '57).
From the July/August 2009 Issue
Jennifer Gentin (see Nicolas Gentin '95).
Alan Gurvey (see Rhana Ishimoto '00).
Marjorie Bearse Young Chimes (see Abbe Beth Robinson Young '58).
Susan Klawans has been named a vice president of Gilbane Building Company, where she serves as the corporate director of client satisfaction.
Ilana Locker is living in Dar es Salaam, Tanzania.
Joan Winter Skerritt '85 AM and Michael Skerritt celebrated their 25th reunion; the graduation of their son, Ben Skerritt '09; and the 50th reunion of Mike's mother, Eve Naramore Skerritt '59, on Memorial Day weekend. Their daughter Kim is a junior at Johns Hopkins, and their twins, Liz and Jen, are juniors in high school.
Gwen Wynne (see Nicolas Gentin '95).
From the May/June 2009 Issue

[25th]
Julia Blatt and Ken Siskind write that Ken left Fidelity Investments after 15 years to take a job with Linden Lab, creators of Second Life (a virtual computer world) and enjoys his new job. Julia works as a program officer for the Sudbury Foundation. They live in Belmont, Mass., with their two teenagers.
Serena H. Chen writes that she is busy with two kids, an ob-gyn husband, and her own position as a reproductive endocrinologist at the Institute of Reproductive Medicine and Science of Saint Barnabas in Livingston, N.J., where she serves as division director and director of ovum donation.
Dewey S. Wigod (see Robert M. Wigod '54).
From the March/April 2009 Issue

[25th]
Harry and Nancy Brown Holt '85 write that Harry is teaching at Towson Univ. and has stepped down from the Morgan Honors Program Board and the Baltimore City Community College Board. Nancy has been growing her Mary Kay business and exploring several other entrepreneurial ventures. They have two children, Nancy Elizabeth, 14, and Harry III, 8.
From the January/February 2009 Issue

[25th]
Alex Bynum writes: "I can't wait for the 2009 reunion. How'd we get here so quickly! I hope those in my class and surrounding years will make the trip."
Cathy Carolan Daniel (see Elizabeth Roach '03).
Valerio Ferme is chair of the department of French and Italian at the Univ. of Colorado, where he has taught Italian and comparative literature for almost 11 years. He lives in Lakewood, Colo., and is a single parent to two sons, Michael, 16, and Devin, 13, whom he adopted as preteens. In his free time he hikes and camps in the Colorado mountains and plays hockey in an adult league. He has remained in touch with some of his Brown friends, but would welcome news and e-mails from his crew teammates and those he coached as a freshman crew coach from 1986 to 1990.
Bill Heaton writes: "Hello to Dave and Doug Rahner, Brian and Barb Bartlett Schrag, Chap Bettis, Anne Spaulding-Wild, and anyone else from Brown Christian Fellowship who wants to coordinate a get-together. Just let me know."
Michael Ingegno is currently living in the San Francisco East Bay area. He and his wife, Lori, have two children, Alessandro, 4, and Sofia, 7. He is a vascular surgeon in private practice and covers many of the East Bay hospitals.
Selena Maranjian '86 MAT has written for The Motley Fool since 1996 and has lived in Providence since 2003. She writes that she would love to hear from old friends and hopes to see many at the 25th reunion.
Denise O'Neill writes: "With the blessing of our adolescent children, I am happy to announce my marriage to Michel Malausséna in a civil ceremony held on July 21, 2008, in Paris, followed by a benediction on July 22, in Santa Inés, Ibiza. Camille Rich '86 was in attendance, and I was pleased to see Tseyang Lhungay '86 again while passing through Kathmandu on our honeymoon."
Elaine Palmer Rankowitz '84 (see Elizabeth Roach '03).
From the November/December 2008 Issue

[25th]
David Cates lives in western Mass. with his wife, Christine, and daughter, Leah, 10. He is a clinical psychologist ('91 PhD Univ. of Kansas), the director of behavioral health at Baystate Medical Center in Springfield, Mass., and assistant professor of psychiatry at Tufts Univ. School of Medicine. Christine is also a clinical psychologist. David writes that he still gets together to play music with David Filipov, who is the senior assistant metro editor for the Boston Globe and who turned out to be the better musician!
Roselyn E. Epps was recently installed as the 2008–09 president of the Washington, D.C., Dermatological Society. Roselyn is chief of dermatology at Children's National Medical Center in D.C. and has a private dermatology practice in Silver Spring, Md. She has academic appointments at George Washington Univ. and Howard Univ. medical schools.
Jeff Lombardo writes: "I have moved from Dallas to Pittsburgh. After 21 years with Pepsi Co. selling sugar water, I now am selling ketchup as group vice president for H.J. Heinz. I reside happily in Gibsonia, Pa., with my wife, Elizabeth, and daughters, Kelly, 4, and Grace, 2."
From the September/October 2008 Issue

[25th]
Sean Kelly won the 2008 award for Best Newspaper Illustrator from the National Cartoonists Society at their annual awards ceremony in New Orleans on May 24.
Cory Morrissey is living in Cape Elizabeth, Me., with wife Joanna (Emerson '86), daughters Amelia and Catherine, and their field spaniel Fergus. Cory originally moved to Maine to open and run a series of coffee shops in the Portland area under the name Java Joe's. He is now a vice president at the marketing firm Pierce Promotions, a partner company in Omnicom.
From the July/August 2008 Issue
David and Karen McIntosh Ehrhardt are thrilled to announce the Feb. 27 birth of their son, Ian Alan. Relatives include aunt Adrienne Shin Ehrhardt '96 and uncles William Ehrhardt '93 and Jonathan Ehrhardt '96. David is a researcher at the Carnegie Institution department of plant biology.
Chris Nuland writes that he is a health care lawyer and lobbyist in Jacksonville, Fla. where he enjoys the winters with his wife and two boys.
From the May/June 2008 Issue
Dale Baker writes: "My wife, Erica, and I have settled in the Washington, D.C., area for a few years while she does a tour at State Department headquarters (my former employer) and I continue to manage my private client portfolio management business. We joined the ranks of American homeowners last fall in northern Vienna, Va."
Dave Heller writes: "The past couple months have been wonderfully exciting. My wife and I had our first baby! His name is Dylan Jet and he's a big boy—8 lbs. 10 oz. at birth, 21 inches long. He has blonde hair, blue eyes, and long arms with long fingers that suggest a future major league pitcher. He also has a very happy disposition. He only cries when he needs to be fed or sees a Mitt Romney commercial on TV! We also completed the purchase of our second minor league baseball team—the Quad Cities River Bandits, the single-A affiliate of the St. Louis Cardinals. Our first team, the Columbus Catfish, the single-A affiliate of the Tampa Bay Rays, won the South Atlantic Championship this past fall, sweeping the league championship series. Any friends from Brown traveling through either area this summer are welcome to come and check out a game. I'd love to see you!"
From the March/April 2008 Issue
Fred Brodie, a litigation partner at Pillsbury Winthrop Shaw Pitman LLP in New York City, is the co-editor of ERISA Fiduciary Law and the author of other legal tracts. Fred lives in Cranford, N.J., with his wife, Donna, and children Rafael, 11, and Jonas, 9.
Nora Taylor writes: "After years in Arizona and a divorce, I am now Alsdorf Professor of South and Southeast Asian Art at the School of the Art Institute of Chicago. I am living with my two daughters and my partner, who happens to be my boyfriend from Brown, Olivier Picard '85. Yup, we are back together after 15 years apart."
From the January / February 2008 Issue
Jeff Cogen writes: "After being a political junkie my whole life, I finally decided to run for office last year. I got elected as a Multnomah County (Portland, Ore.) commissioner in November 2006 and it's been great so far. I live in Portland with my wife, Lisa Pellegrino (Northwestern '85), and my two kids: Johanna, 10, and Alex, 8. I often see Tina Kolpakowski and her daughter, Zoe, who is 12 and baby-sits for my kids. Last week I saw my doctor, Barb Resnick, who is married to Drew Smith. I'm still loving this misty little city."
W. Thomas Hoyt writes: "On October 20, I celebrated my 45th birthday with a pig roast hosted by fellow Phi-Delter Gian-Mario Mangieri '85 and his wife, Vivian, at their 12-acre wooded estate on Long Island's North Fork. I was joined by family and friends, including Liza Handman-Boone, Rich Hawkes, and another Phi Delter, Erik Assarsson. We all look forward to hearing from other old friends so we can invite you to the next pig roast."
Maureen Mulligan has been named cochair of the litigation section of the Boston Bar Association. Mulligan is a shareholder at Ruberto, Israel & Weiner, P.C.
From the September / October 2007 Issue
Chuck Brawley is a vice president at Gilbane Building Company. Brawley is a twenty-one-year veteran of the company and serves as regional operations manager in the western United States.
Susan Klawans is corporate director of client satisfaction at the Gilbane Building Company. Susan also works with Gilbane's Centers of Excellence teams.
From the July / August 2007 Issue
Jeanie Eastman-Ryan writes that she recently married Chas Riopel (Colby College '90), a former Sun Valley Suns hockey player, and had a baby girl, Sophia Rose. "Big bro, Danny, a high school freshman, is teaching her percussion before she can walk! Yoga teaching keeps me flexible while juggling this full spectrum. Thanks to the many class of '84-ers who sent loving notes and gifts. We also had visits from France-based Koren Wolman Tardy '86, and Fla.-based Dr. Scott Tapper '82."
Karen Lange has written a book for 8- to 12-year-olds, 1607: A New Look at Jamestown. It's her first children's book and grew out of an article she wrote for National Geographic Magazine, where she works. She lives in Takoma Park, Md., with her husband, 8-year-old son, and 3-year-old daughter.
From the May / June 2007 Issue
Nate Goodman writes: "How rare it is in Hollywood to be working on a project you really care about that isn't entirely your own. After being camera operator on the pilot of the new NBC series Heroes, I started the series in the same capacity, but was almost immediately shooting significant portions of each episode as director of photography of a simultaneous unit. By mid-season, I was officially made co-director of photography and now am responsible for shooting every other episode. It's been a great experience. It's also great to be working with fellow Brunonians Masi Oka '97 (who wonderfully plays the character of Hiro Nakamura), and Bruce Evans '87 (the NBC exec responsible for new series). My wife, stepdaughter, son, ex-wife, and her husband are hooked, and it's great teasing them with 'You'll never guess what happens to ...' Old friends, check it out and drop me a line."
From the March / April 2007 Issue
George Deckey writes: "I have been practicing general and vascular surgery in my wife's hometown of Yuma, Ariz., for the past thirteen years. At my suggestion, my oldest son, Davey, attended the Brown summer program this past July. Before long he will begin his own search for a college, so I thought I would expose him to the school that I think should be his first choice. All four of my children play in-line hockey on traveling teams. Between travel to tournaments around Arizona and southern California, I continue to pursue my passion for bicycling. I achieved a personal best time this year at El Tour de Tucson, which is a 109 mile road race."
Karen McIntosh Ehrhardt has published her first children's picture book, This Jazz Man (Harcourt). Check it out at thisjazzman.com. She and David Ehrhardt live among giant redwoods in La Honda, Calif.
Dan Filler recently left the University of Alabama School of Law to join the inaugural faculty of the Drexel University College of Law in Philadelphia, where he is also serving as associate dean of faculty. He is a regular blogger at www.concurringopinions.com.
Scott F. Harris writes: "I have been working for the past two years as finance director of the Delphi Corp., based in Paris. My wife, Gigi, and our daughters, Katie, 14, and Julia, 11, are enjoying life in the City of Light.
Tracy Brownell Weisman writes: "I am a speechwriter for Illinois Attorney General Lisa Madigan and am in my sixth season performing with and serving as board president of the thirty-six-voice Chicago Chamber Choir. My husband, Tony '82, and I were delighted to host Maggie Dugan and her wonderful family early last year while they were in Chicago for a conference. Tony and I are looking forward to attending Tony's upcoming 25th reunion."
From the January / February 2007 Issue
Karen McIntosh Ehrhardt writes that she is married to David Ehrhardt. She published her first children's picture book, This Jazz Man (Harcourt), in November.
Dana Kinstler has essays in My Father Married Your Mother (Norton, 2006) and Mr. Wrong (Ballantine, 2007). She lives in the Hudson River Valley, New York, with her husband and two daughters.
From the September / October 2006 Issue
Sheryl Cuker Appleyard reported that the Brown Club of Westchester County has been reborn and recently held its first event. On April 23, Brown Professor of Political Science Darrell West spearheaded a lively discussion titled "The Second-Term Jinx" about the travails of our current and past second-term presidents. The club steering committee includes Joe Modica '80, Meredith Matthews '96, Barry Kriesberg '76, Sheryl Cuker Appleyard, Malcolm Reid, and copresidents Mark Schindler '87 and Ken McPhail. For more information on the club, visit http:// alumni.brown.edu/clubs/BrownClubOf WestchesterCounty.
Paul Bernard wrote the successful cert petition and merits briefs in Carabell v. U.S. Army Corps of Engineers, a recent U.S. Supreme Court case that defined the scope of the Clean Water Act, especially with regard to wetlands. Paul is a member at Dickinson Wright in Detroit specializing in appellate litigation, and he lives in Ann Arbor, Mich., with his wife, Ellen, and their sons James, 10, and Matthew, 7.
Carole Kim, her partner, Adam Rosen-kranz, and her 2-year-old son, Eli Rosenkim, welcome news from old friends. Carole had a short video screening at the Museum of Modern Art in New York in May and continues her work in cross-disciplinary performance/installation. Recent venues include Redcat/Disney Hall, the Getty Center, the Museum of Contemp­o­- rary Art in Los Angeles, the Knitting Factory, Engine 27 in New York, the Stan-ford Jazz Festival, and numerous festivals and performance series. Her work was featured in the DVD magazine Aspect Vol. 2: New Media Artists of the West Coast.
Pamela Kogen writes: "I have spent most of this year in the hospital since being diagnosed with acute myelogenous leukemia on Feb. 10. I would be glad to hear from folks who have dealt with this disease personally and professionally. I'm up for a bone marrow transplant at Duke when a donor is found. I welcome prayers and cards."
From the May / June 2006 Issue
Brian Parks has a new off-Broadway comedy, Goner. It pokes fun at ineptitude of many stripes: medical, political, and whatever the adjectival form of law enforcement may be.
Leon Rodriguez, an attorney at Ober| Kaler, has been appointed to serve a three-year term with the board of directors of the Primary Care Coalition of Montgomery County. He will work to further the coalition's mission to provide access to high-quality primary and specialty care services to Montgomery County's uninsured and underserved population.
From the March / April 2005 Issue
Elizabeth West Blakey '90 PhD writes: "It's been a year of new beginnings. Started a Brownie troop, returned to working in the Eastman Labs, and am learning to live without my dad (who left us in December 2003). Living in this part of Tennessee is a bit like living in Mayberry… So…ya'll come visit, y'hear?"
Anthony Domino Jr. was elected 2004–05 president of the Society of Financial Service Professionals, a global organization of credentialed insurance and financial advisers. He is president of Associated Benefit Consultants, a field representative with the Guardian Life Insurance Co. of America in White Plains, N.Y., and a registered representative for Park Avenue Securities.
Bradley G. Kulman was awarded with a Cornerstone Award for Pro Bono Excellence at the Lawyers Alliance for his outstanding contributions in pro bono legal service to nonprofits in New York City's legal community. Bradley was selected for offering his legal services to the Urban Education Exchange and Health People. He is a partner in corporate practice at Stroock & Stroock & Lavan.
From the November / December 2004 Issue
Gary Briggs has been appointed vice president and country manager of eBay Canada. Gary, who is based in Toronto, becomes the senior-level executive responsible for all of eBay Canada's operations.
H. Turgay Kaptanoglu and his wife, Semra, are on sabbatical from teaching in the mathematics department of Middle East Technical Univ. in Ankara, Turkey, during this academic year. They will be visiting mathematics professors at the Univ. of Virginia. Turgay is a Fulbright scholar, and Semra has a fellowship from TUBITAK of Turkey. "We are planning to concentrate on research," Turgay writes. "Our daughter Oya, who has finished first grade in Turkey, will go to first grade again, this time in English."
Suzanne Rosencrans has returned to the private practice of entertainment law, representing authors, writers, directors, actors, and production companies at the Santa Monica law firm of Katz, Golden & Sullivan. She was previously senior vice president of business and legal affairs at New Line Cinema, where she negotiated all major, or "above-the-line," deals on the Lord of the Rings triology and About Schmidt, among other films. She lives in Beverly Hills with her husband and two children and remains close friends with Lisa Steres Weinberg, Andi Paley Vogel, Bruce Ellman, and Beth Mezoff Wilson (all of whom live in the L.A. area).
From the September / October 2004 Issue
Margery Teller was named one of Crain's Chicago's top 100 most influential women.
Johnna Brandt Tierney graduated from law school at Roger Williams Univ. A member of the Law Review, she clerked for Judge Bruce Seyla of the First Circuit Court of Appeals and is a law clerk for Rhode Island's trial courts.
Charles W. Tillinghast has been appointed general manager of MSNBC.com.
From the July / August 2004 Issue
Peter D'Agostino has published Rome in America: Transnational Catholic Ideology from the Risorgimento to Fascism. Peter is an assistant professor of history and Catholic studies at the Univ. of Illinois at Chicago.
Amy Hayes Davidsen has been appointed director of the new office of environmental affairs at JP Morgan Chase. She specializes in advising global clients on philanthropic efforts directed toward the environment, human rights, and venture philanthropy.
Daniel Sands has joined ZixCorp as vice president and chief medical officer. ZixCorp. is a global provider of e-messaging protection and transaction services. Sands is the clinical systems integration architect at Beth Israel Deaconess Medical Center in Boston, where he has worked since 1991. He is an assistant professor of medicine at Harvard Medical School and a primary-care internist who uses computers extensively in his practice.
From the May / June 2004 Issue
Reunion activities chair Pam Boylan Ong reports: "Our 20th reunion is almost here! The reunion committee has planned a great weekend of events, both traditional and new, for May 28–31. Consult your registration packet for details, or visit our class Web site at alumni.brown.edu/classes/1984. We look forward to seeing you!"
Richard Blauvelt (see Fowler Blauvelt '46).
Priscilla Singer Halper writes: "After living in New York City, Greenwich, Conn., and Warsaw, Poland, I am enjoying life in Pacific Palisades, Calif., with my husband, Jamie Halper, and our four kids, Matthew, 11, Adam, 9, Daniel, 7, Sabrina, 5. I am sorry I won't be at the reunion, but would love to hear from former classmates."
Michael J. Roy '88 MD writes: "It will probably surprise some of my old friends that I am now in my sixteenth year in the U.S. Army. I am an associate professor of medicine at Uniformed Services University in Bethesda, enjoying the mix of research, teaching, and patient care. I recently published my first book, Physician's Guide to Terrorist Attack. Ralph Padilla '88 MD was a contributor. Eduina Martins '90 MD and I are looking forward to the birth of our third child this spring. Elizabeth, 8, and Andrew, 5, are both in a Spanish immersion school in Arlington, Va., and we keep busy coaching their sports teams and leading their scouting activities. Eduina is a child psychiatrist at a community mental health center."
From the March / April 2004 Issue
Reunion committee chair Pam Boylan Ong writes: "We're looking forward to meeting up with old friends and seeing what's new at Brown at our 20th reunion, May 28–31. The reunion committee has put together a great weekend of events, including a barbecue with children's entertainment, dinner at the Federal Reserve in downtown Providence, and a New England clambake. Be sure to join in the Commencement march down College Hill on Monday. If you have any questions, or if you do not receive registration information, contact reunion headquarters at (401) 863-1947 or reunions@brown.edu. You can also direct questions to members of the reunion activities committee: Jeff Anderson, Robert Baillargeon, Andrea Cohen Bresnick, Amy Davidson, Jose Estabil '88 ScM, Amy Golden, Priscilla Singer Halper, Jim Kallman, John McBride, Paul McCarthy, Lisa Wurtzel Raiola, Eileen Bruckenthal Roush, Marc Schliesman, Jonathan Speed, Cathy Tiedemann Squasoni, Doug Ulene, Dauna Williams, and Sandra Zervos. Also, visit our Web site at alumni.brown.edu/classes/1984."
Suzy Becker (see Charles Giller '93).
Suzanne Keen '86 AM has published her third book, Narrative Form (Palgrave). At the inaugural conference of the North American Victorian Studies Association, she ran into Ian Burney. Arthur Levine and Anthony Ferrante announce the birth of their son Max Emilio Levine Ferrante. Attending the bris were brother Dan Levine '81; sister-in-law Myrna Sherman Levine '81; cousins Eric Shube '81, Gail Tarkan Shube '81, and Priscilla Shube '77; and friends Cindy Osman '88 MD and Laurie Sherman.
Janice Cleveland Washburn (see Deborah Spitz '74).
From the January / February 2004 Issue
Report from reunion headquarters: "Remember U2 at Spring Weekend? How about Funk Night, the Silver Truck, Big Alice's, and surviving the move of final exams to before winter break our senior year? Please plan to return to Brown May 28–31 to reconnect with old friends and discover what's new at Brown. Our 20th reunion committee has planned a weekend of great events, including a pre–Campus Dance gathering, Saturday barbecue and class dinner, and Sunday class seminar and clambake. For more details visit alumni.brown.edu/ classes/1984. If you have any questions, please contact reunion headquarters at (401) 863-1947 or reunions@brown.edu. A reunion registration packet should arrive in the spring."
Thomas Dorer writes: "Elaine and I and our two-year-old son, Harry, are settled down in Morgantown, W. Va., where I have served as general counsel of West Virginia University since last summer."
Gregory G. Giles has landed costarring roles on ER and Boomtown. He works frequently in independent shorts and low-budget features. For daily bread, he is a substitute teacher in the Los Angeles public schools.
Mark Godfrey and his wife, Amy, have been living in Denver for the past five years. Mark is vice president for investments at Janus Capital Group. They have four children: William, 9, Abigail, 7, Charlotte, 4, and Emma, 4.
Steven Gorelick was elected a member of the law firm of Sills Cummis Radin Tischman Epstein & Gross in Newark, N.J. He practices in the areas of commercial and securities litigation. He lives in Maplewood, N.J., with his wife, Melanie, and daughters Shira, 9, and Shoshana, 6, who recently solidified their Jersey Girl credentials by standing up and being counted at their first Bruce Springsteen show.
Selena Maranjian '86 M.A.T. writes: "I have moved back to Providence, becoming a homeowner for the first time. I'm still working for the Motley Fool as a writer, though now on a freelance basis. I'd love to hear from any old friends."
Matt Paknis writes: "Linda and I met while I was coaching at Brown. We married in 1990 and now have three redheads—Lilli, 10, Marisa, 7, and Noah, 3. Please visit my Web site to get a picture of what led me to design and deliver seminars, talks, retreats, and other training sessions at mattpaknis.com. I also work with the Brown Learning Community to create management and training programs."
David Todhunter is chairman of the Robbins Company, an Attleboro, Mass., recognition and incentive solutions provider for Fortune 1000 companies. He was formerly the president and CEO. David's brother Andrew '87 is president of KAPCO, a California-based company specializing in aviation products.
From the November / December 2003 Issue
Amy Davidsen and her husband, Jonathan Katz, announce the April 24 birth of Aksel. Jon is the brother of Sandor Katz '85.
Amy Davidson writes: "In January 2001, after eleven years at American Express, I joined Bumble and Bumble, a division of Estée Lauder, as vice president of marketing. In February, I added sales to my responsibilities. I continue to live in New York City with my husband of six years, Marc Schliesman (we re-met at the 10th reunion), and our three-year-old son, Max, who after an exhaustive six-month application and interview process (you've got to love the Upper East Side!) has started nursery school this fall."
Allison Gushée Molkenthin announces the Nov. 27, 2002, birth of Octavia Pratt Molkenthin. Allison writes: "Our older daughters, Allegra, 5, and Christina, 4, are thrilled to have a baby in the house. I am working full time and very busy at home as well. We also moved to Darien, Conn. I am in touch with Koren Wolman '86, Renee DiPhilippo Cooper, Jeanie Eastman-Ryan, and Jill Christians."
From the May / June 2003 Issue
Sally Belcher writes: "I am practicing primary care in Rockville, Md. I am one of five owners of Spectrum Family Medicine. My daughters Mary, 10, and Jill, 5, are enjoying the snow! My husband is an assistant director at the U.S. Securities & Exchange Commission."
Garth Klimchuk writes: "I started an energy advisory boutique with Bobby Bowers '83 and two other partners. We're enjoying being our own bosses."
Laura Lehman-Dray has transferred to the Miami office of Weil, Gotshal & Manges, from the New York office, where she'd worked since 1995. Her practice concentrates on general commercial litigation with an emphasis on the insurance industry.
Gary Mason writes: "My wife and I are expecting our second baby in May. Our daughter, Jessica, is 5. In June, I opened my own law firm, where I specialize in class actions and mass torts."
Brian F. O'Neill writes: "I married Hilaree Nelson on a farm overlooking the water on Orcas Island, Wash. In attendance were Don Williamson, Bob Mangiacotti, Scott Schultz, and Nick Boulukos. Brian has been with Telluride Properties/Sotheby's for thirteen years, and Hilaree is a professional athlete for the North Face Expedition Team. Please call if in the neighborhood."
Laurie Sherman and her partner, Ann Collins, announce the September birth of their third child, Eleanor. She joins Leah, 7, and Aiden, 4. Laurie returned to her job as a policy adviser for Boston mayor Thomas Menino. She writes: "I still get together every summer with Arthur Levine, Kate Garrett, Cindy Osman, and Jane Hitti and their families. Among us we have six active kids, so some years we decadently reunite without any spouses or children! We all hope to make the 20th reunion."
From the March / April 2003 Issue
John D. Carroll writes: "I spent an idyllic Saturday on College Hill with Tom Jenkins and Lisa Kessler. Like old times, almost, sitting on the Green and talking post–September 11 campus life with a cool senior from New Jersey. He had little interest in Bruce Springsteen and, like us twenty years ago, little idea of what he's going to do after graduation. Tom and Lisa are both bright and lively as ever. Jennifer Cavan is a marvelous painter in New Mexico. I bought my wife one of her landscapes. I'm sorry I missed W. Thomas Hoyt's 40th birthday bash on Long Island."
Glenn Coates and his wife, Karen, announce the Nov. 7 birth of Preston Skylar.
Jim Philbrick has been in television news since 1990. He is the main anchor at KMIR-TV, the NBC affiliate in Palm Springs, Calif.
From the November / December 2002 Issue
Randy Luing, of Ridgewood, N.J., and his wife, Diane, announce the June 10 birth of Cassandra Rose. Cassandra joins sister Kelsey and brother Max.
Amanda Montgomery writes: "I have just completed a yearlong program to become an elementary school teacher. After trying my hand at a number of professions - film, publishing, nonprofits - I have found my niche teaching 4th grade in New Mexico. Also, my husband, Rick, and I finished building a home in Santa Fe."
From the September / October 2002 Issue
Craig Moffett writes: "After two years as the president of Sothebys.com, I have joined Sanford C. Bernstein as senior analyst for the U.S. cable and satellite broadcasting sector. I remain on the Upper West Side in New York City with my wife, Jackie, and my son Hayden, 3. Those of you who remember my daughters, Samantha and Jessica, will be amazed that they are now 15 and 14, respectively, and will, no doubt, soon be applying to Brown."
Peter Ostrow writes: "I survived my first experience with a corporate takeover when my employer of sixteen years was acquired by TMP Worldwide, the parent company of Monster.com. I'm vice president of global sales administration and still live in the Boston area with my wife, Lisa, and daughters Alina, 11, and Laura and Jennie, 8."
From the July / August 2002 Issue
Pamela Arya writes: "After many happy years at GRCI, I left to become director of strategic knowledge systems for Applied Minds Inc. Since I didn't want to move to California, I am working out of my home office."
Rhona Edelbaum writes: "After twelve happy, single years in Los Angeles, I met my soulmate in March 2000 at a conference in Washington, D.C. On Sept. 30, 2001, Steven Sloan (Miami University '82, Medical College of Toledo '87) and I were married in Los Angeles. Alumni in attendance included Jana Edelbaum '87, Erica Hanson '82, Josh Elbaum '78, Meg Gorsuch Hopkins, and Sylvie Negrea-Rabineau. We're living in San Francisco, where I have relocated my career as a fine art consultant and appraiser."
Bruce Ellman and his wife, Michelle, announce the April 4 birth of their second daughter, Sivan Chaya. Bruce writes: "In between bottles and diapers, I am working on my doctorate in clinical psychology."
Dan Kramer and his wife, Robin, write that their son, Jason, celebrated his bar mitzvah on Jan. 19. Alumni in attendance included Ron Kramer '55, Gerry Burrow '54, Eric Birnbaum '81, Ken Cohen '83, Mike Olson, Mike Cappello, John Nash, Darcy Travlos, Pam Supplee Jiranek, Andy Strauss '85, and Judy Kramer '90. In March, Dan, Robin, Jason, and Madison, 10, moved to Germany, where Dan is the European chief operating officer of Deutsche Bank.
Tom Mullen writes: "My wife, Christine, and I are heading to China in April for a cruise on the Yangtze River and stops in Shanghai and Beijing. It's a rare break from our jobs at the U.S. patent office, to which Christine returned after a six-month stint at the law firm Bacon & Thomas."
From the May / June 2002 Issue
Harrison Alter writes: "We have stepped off the academic escalator to serve in the Indian Health Service. Judy, Isabel, 6, Celia, 4, and Reuben, 3 months, and I are stationed in Tuba City, Ariz. I run the emergency department at the Indian Hospital, and Judy will be on the ob-gyn staff when she can separate from the baby."
Jodi Levine Avergun (see Gerald Levine '58).
Lisa L. Hicks writes: "My husband, Elliot Swan, and I are thrilled to announce the arrival of our son, Eli Swan, adopted from Cambodia in January. Eli is 9 months old and has adjusted wonderfully to his new home."
Randall S. Kroszner, professor of economics at the University of Chicago Graduate School of Business, was sworn in Nov. 30 as a member of President Bush's Council of Economic Advisers. Randall's appointment received unanimous consent from the Senate.
Michael Silberberg writes: "In 1999 I closed my facial plastic surgery practice and returned to school full-time. In June 2001, I received my M.B.A. in finance and entrepreneurial studies from the Anderson School at UCLA. I am working for Davita in Torrance, Calif., as director of physician services doing development deals."
From the November / December Issue
An erroneous class note about Mark Bishop was mistakenly printed in the September/ October BAM. Due to a failure in communication between the BAM and another office at Brown, the note was printed even though Mr. Bishop had notified the University that the information was erroneous. The BAM apologizes to Mr. Bishop and his family for any embarrassment they have suffered as a result the publication of that information. The note should have read: Mark Bishop was married last year to Collin Marie Muldoon in Philadelphia. The wedding was attended by many Brown almuni and Sigma Chis, including best man Paul Yelavich '82, Serge Kuharsky '83, Joe Becker, Perry Vella, and Alan Goldman '85. Mark and Collin reside in Hoboken, N.J. Mark is a managing director and partner with the Provident Group, an investment bank specializing in Central America and the Caribbean Basin, and heads the firm's regional sales efforts in the New York City office. Mark previously headed up Salomon Brothers' equity joint venture operations with its Merchant Bankers Asociados S.A. unit in Buenos Aires. Collin is working at Morristown Memorial Hospital as a nurse specializing in oncology protocol administration.
Jodi Levine Avergen (see Gerald R. Levine '58).
Mark Bohm writes: "My life has changed dramatically in the last couple of years. After making Providence home for most of the time since I graduated, in December 1998 I married Ann Shields in Newport, R.I., and two weeks later we moved and changed jobs. We now live in Ann Arbor, Mich., where Ann is on the psychology faculty at the University of Michigan and I am manager of the Detroit office of Hibbitt, Karlsson & Sorensen. To round out this list of significant life changes, five months ago Ann gave birth to our twin girls, Lauren and Julia (class of 2022?). We look forward to hearing from old friends."
Richard M. Gollis and his wife, Marci, announce the birth of Sophia Daisy, on July 29. She joins big brother Zev.
Rachel Kaufmann, of Washington, D.C., writes that in September she started working at the World Bank as liaison between the bank's Southeast Asia sector and the National Center for Environmental Health, which is part of the Centers for Disease Control and Prevention. Rachel previously worked for six years at the C.D.C. in Atlanta.
Edna Chin Lee (see Wendy Ng '97).
From the September / October 2000 Issue
An erroneous class note about Mark Bishop was mistakenly printed in the September/October BAM. Due to a failure in communication between the BAM and another office at Brown, the note was printed even though Mr. Bishop had notified the University that the information was erroneous. The BAM apologizes to Mr. Bishop and his family for any embarrassment they have suffered as a result the publication of that information. The note should have read: Mark Bishop was married last year to Collin Marie Muldoon in Philadelphia. The wedding was attended by many Brown almuni and Sigma Chis, including best man Paul Yelavich '82, Serge Kuharsky '83, Joe Becker, Perry Vella, and Alan Goldman '85. Mark and Collin reside in Hoboken, N.J. Mark is a managing director and partner with the Provident Group, an investment bank specializing in Central America and the Caribbean Basin, and heads the firm's regional sales efforts in the New York City office. Mark previously headed up Salomon Brothers' equity joint venture operations with its Merchant Bankers Asociados S.A. unit in Buenos Aires. Collin is working at Morristown Memorial Hospital as a nurse specializing in oncology protocol administration.
George Deckey announces the birth of Ana Caroline Jessen Deckey. He writes: "She completes the Deckey family of three boys and one girl. Think of the tuition bills. I am working hard in southwestern Arizona as a general vascular surgeon. I recently heard from long-lost roommate Andy Baldwin '85. I would love to hear from other Diman housemates with whom I have lost touch."
Kirsten Duckett writes, "Always on the go, I now live in the Caribbean, where I am teaching English to university students and trying to enjoy life."
Sarah Golin (see Sanford Golin '51).
Glenn Hendler writes: "I co-edited Sentimental Men: Masculinity and the Politics of Affect in American Culture (California, 1999). Read about it at http://www.ucpress.edu/books/ pages/8303.html. The book brought together four alumni who previously didn't really know one another: contributor John Saillant '79, '89 Ph.D., contributor Philip Gould '83, co-editor Mary Chapman '85, and me. We are everywhere, it seems, and spread across the continent: I teach in the English department at the University of Notre Dame; John is in American studies at Western Michigan University; Phil teaches English at Brown; and Mary teaches English at the University of British Columbia."
Thando Mhlambiso writes: "Proof positive that I'm not shooting blanks: Marlaina Balaban (Columbia '93) and I gave birth to a beautiful girl, Tickle Anandi Mhlambiso, on Feb. 18. We love living in South Africa! Greg White '85 and Leslie Davis '85 are Tickle's wonderful godparents."
John Nash writes that he and Stephanie Hanover (Smith '90) were married Feb. 19 in St. Louis. John is a cardiologist at Metro Heart Group, and Stephanie is an internist at BJC Medical Group.
Annie Tsui Ogata, her husband, Tom, and their daughter, Amber, announce the birth of Zachary Thomas on May 4. Annie is a member of the BAM board of editors.
Henry Pleas moved to Champaign, Ill.
Jill Sickle Schield and Iza de Jesus Rodrigues visited Genine Babakian in New York City. Genine was in the United States to give birth to her daughter, Maritza, a true millennium baby, born Jan. 1. Genine; her husband, Diederick; and Maritza returned to Moscow, where Genine is a journalist. Iza returned to Boston, where she works in sales for Harvard Pilgrim Health Care and lives with her husband, Armando, and their sons, Isaac, 9, and Simon, 6. Jill traveled back to Chicago, where she is a health-services researcher for Northwestern University. She and Mike '81 have three children: Nicholas, 8, and twins Nina and Audrey, 4.
Andrea Hirschfeld Unterberger and her husband, Bob (Tufts '84), of Wilmington, Del., announce the birth of Sarah Marie on May 17. Sarah joins brother David, 3. Andrea is a lawyer with Pepper Hamilton in Wilmington.
Lillian Chen Wong writes: "Lukas Min-Da was born Dec. 2, 1998, and has perfected his waddling duck gait. His sister, Analisa Su-Shin, 4, alternately cuddles and mauls him when not attending a French and Arabic preschool across the street from our house. I'm a homemaker and study languages on the side. My husband, Cary (UMass—Amherst '79, Fuller Seminary '89), is a commercial artist in Morocco, where we've lived since 1994. It's a fascinating country, although the kids and I could do without the tradition of being served a guest meal after Cary has gorged himself. We get famished. Never a dull moment!"
From the July / August 2000 Issue
Peter DeChiara writes that he lives in Park Slope, Brooklyn, with his wife, Sara Horowitz, and their daughter, Rachel, 5 months. Peter is a partner at the Manhattan law firm of Cohen, Weiss and Simon, which represents labor unions and employees. His wife, Sara, recently won a MacArthur "genius award" for advocating on behalf of contingent workers. Peter would appreciate any information on the whereabouts of his former roommate, Peter Watkins '85, '86 A.M.
Lisa Louise Hicks writes: "In January 1999, I married Elliot Swan (Princeton '78) in Newport, R.I. Elliot moved from Portland, Ore., to Boston soon after, and we now live in Wellesley, Mass. Elliot works for Intel and I work at Jobs for the Future, a nonprofit focused on workforce development and education."
Duncan MacFarlane '85 Sc.M. switched to product-line management with JDS Uniphase after teaching electrical engineering at the University of Texas at Dallas for ten years. He writes that he enjoys the new challenge. Duncan lives in Dallas with his wife, Aimee, and their children, Duncan, 5, and Dorothy, 3.
Henry Pleas has moved to Champaign, Ill.
Nora Taylor edited Studies in Southeast Asian Art: Essays in Honor of Stanley J. O'Connor (Cornell University Press).
David B. Whitacre and his wife, Cecilia, announce the birth of Maxwell Benjamin in January. Max joins sisters Liza and Lauren. David owns a mortgage company in the Chicago area and works informally in a Christian-based ministry that focuses on marriage.
From the May / June 2000 Issue
Jeff Anderson married Patty Obermaier (M.I.T. '87) on Oct. 16 in Warrenton, Va. Jeff writes: "Mother Nature provided a great fall day in the Shenandoah. Guests included groomsman Hooks Johnston, as well as Derek Rapp, Marc Shivers, Cliff Hew, Eric Moody, Glenn Creamer, Pam Boylan, Werner Zurcher '81, Nina Zegger '86, and Elkan Abramowitz '61. After a super-relaxing honeymoon in St. Lucia, we headed back to northern Virginia, where I work for GE Information Services and Patty has her own marketing-consulting business, The Alleris Group."
Suzy Becker writes that she presented a colloquium, Fertile Mind: A Multi-Print Media Memoir, on March 22 in Cambridge, Mass. Suzy's colloquium was part of her Bunting fellowship at Harvard's Radcliffe Institute for Advanced Study.
Matthew Davies was one of twenty scholars selected for the APGO/Solvay Pharmaceuticals educational scholars development program. The program helps obstetricians and gynecologists become better teachers and leaders in women's health. Matthew is an assistant professor at Penn State's Geisinger Health System and a member of the American Medical Association, the American College of Obstetricians and Gynecologists, and the Pennsylvania Medical Society.
Matt and Susan Clark Evett moved to Ann Arbor, Mich. Matt has assumed a professorship in computer science at Eastern Michigan University in Ypsilanti. He writes: "Ann Arbor is where I grew up, and it is great to be back among my many friends and family in the area. Our children, Paul, 5, and Clare, 3, continue to exhibit all the normal signs of perfection and keep us on our toes."
John "Chip" Keating writes: "I live in Marshfield, Mass., with my wife, Carol, and three young daughters: Jacqueline, Schuyler, and Madison. I practice law in Boston, representing plaintiffs in consumer-fraud class-action litigation. If any DU/KDU brothers are interested in reviving a chapter on campus, I would love to hear from you, as several classmates and I have kicked around the idea. Does anybody know what became of Buddy? I would love to hear from old friends."
Henry Pleas writes: "I send best wishes to the University and fellow alumni, especially my classmates. At Brown my greatest joy was making music, and after a number of fits and starts, I believe I am finally on track following my call to sing classical music in the genres of opera, oratorio, and recital. Since leaving Brown (and my crowd-pleasing renditions of 'Chain Gang' with the High-Jinks, which preceded Rockapella) I have developed into a heroic operatic tenor. Over the past year a growing level of excitement has greeted my appearances, and I find my work in increasing demand. For most of the time since leaving Brown, I have been in my home state of Illinois, where I frequently see former Brown Chorus member Carol Burbank '83. I now live in Grand Rapids, Mich., with my partner, Curtis, and our dogs, Russell and Trixie. Curtis is a licensed structural therapist and performs other alternative therapies. We have lived here for the past three years, although we are likely to move back to Champaign, Ill., facilitating my active work with internationally recognized collaborative pianist John Wustman, who is a regular partner of Luciano Pavarotti and other world-renowned operatic artists. Best wishes to all."
From the March / April 2000 Issue
Steve Barton writes: "Nicholas Barton was born Oct. 20, joining brother Toby and sister Juliet, both 4. Christine and I are just about staying on top of everything."
Elizabeth Baker Keffer writes: "Jenny Mackenzie, Jen Feigal, Mary Cummings Satti, and I met for our annual reunion weekend in Chicago in early November. This tradition has been going strong for fifteen years, with a different location every fall. Last year featured my farm in The Plains, Virginia; next year we are aiming for Jenny's retreat in Isle of Springs, Maine, or Jen's vineyard in Healdsburg, Calif. We spend our time reminiscing about the good times at Brown and wondering what happened to friends like Janice Huxley and Lisa Lancellotti."
Allison Gushée Molkenthin and her husband, Steve, announce the birth of Christina Gushée Molkenthin on June 11. She joins big sister Allegra, 2.
Nick Philipson and his wife, Ruth, announce the birth of Rachel Grace on Oct. 25. Nick writes: "Our 8-year-old black Siamese cat, Max, is playing big brother, helping out at every feeding and diapering session." Nick is executive editor for business books at Perseus Books in Cambridge, Mass., which is also home for Beth Buschman-Kelly '98 and Margaret Lamont '99.
From the January / February 2000 Issue
Lisa Baglione writes: "The past year has been a wonderful one for me. At the end of December 1998, my husband, Steve McGovern (Cornell '81, N.Y.U. Law '85, Cornell '93 Ph.D.), and I had our first child, Jack. In February my book was published, and at the end of that month my husband received a tenure-track job at Haverford College. We live on Haverford's beautiful campus. This location is a convenient commute to St. Joseph's University, where I recently received tenure. We are thrilled with our son and ecstatic that two political scientists were (finally) able to find permanent jobs within an easy commuting distance."
Karen McIntosh Ehrhardt (see Adrienne Shin '96).
Amy Gash has published What the Dormouse Said: Lessons for Grown-ups from Children's Books (Algonquin Books). It is a collection of quotations from such classic children's stories as The Little Prince and Charlotte's Web, as well as from new books such as Harry Potter and the Sorcerer's Stone. Amy writes: "The premise of the book is that everything we really need to know as adults we learned from the books we read as children. If we could only remember those lessons - to be courageous, to do good deeds, to respect our imaginations, and maybe even to break a few rules - we might be able to recapture a little of that childlike wonder and joy." Amy began collecting quotes while reading to her son, Nick, now 7. She and her family live in New Jersey, where Amy is a book editor.
Peter Hackett and his wife, Jodi, announce the birth of their third child, Tara Mathison Hackett, on July 30 in Fairfax, Va.
Nancy Waters, of Maynard, Mass., and her husband, Benjamin Lieberman (Yale '84), announce the birth of Isabel Waters Lieberman on Jan. 8, 1999. Nancy has been publications coordinator at the Radcliffe Public Policy Center in Cambridge, Mass., for three years. Ben is a history professor at Fitchburg (Mass.) State College.
From the November / December 1999 Issue
Richard Abramson (see Paul C. Abramson '49).
Gregory Conklin and his wife, Michiko, announce the birth of Jack on June 11. Gregory writes: "The three of us are doing well, and Michiko and I are enjoying parenthood. We've been living in San Francisco for the past eight years, where I've been practicing law and Michiko has been working in advertising and marketing (currently for Levi's). We just moved to a new house (the day after Jack was born; I don't recommend it) and are gearing up for a big renovation. I'd love hearing from classmates."
Debbi Fuhrman writes: "I'm really bummed I missed the 15th reunion. I was doing some work in California and have since moved to sunny Los Angeles. Brand new to the area, I signed with a new agent and am pursuing work in TV and film. I've moved from the gymnastic realm to acting, and am loving it. I do still flip with Antigravity, a gymnastic dance company based in New York, but I'm finding my heart is in writing and performing. I hope to find Brown alums in the area. I'd also love to hear from friends anywhere in the world with whom I've lost lost contact."
Elizabeth Baker Keffer writes: "I have a very good excuse for missing our 15th re- union: Griffin Michael was born on May 20. Griffin joins big sisters May, 412, and Abby, 3, in making our lives chaotic, fun, and fulfilling. I'm back at work full time again, still running sales and marketing for the Advisory Board Co., a health care research and consulting firm in Washington, D.C. Though I missed this year's big reunion, I've managed an annual get-together with Brown roommates Jennifer Feigal, Mary Cummings Satti, and Jennifer Mackenzie. Each year we pick up where we left off in our apartment on Benefit Street. Now we're older and wiser, but still wistful for days at Brown."
Brian J. Sennett, of Media, Pa., has joined the department of orthopaedic surgery at the University of Pennsylvania Health System, where he has been named chief of sports medicine. Board-certified in ortho- paedic surgery, Brian's clinical focus is on problems of the knee and upper extremities. For the past five years he has been associate director of the Joe Torg Center for Sports Medicine and Athletic Trauma at Hahnemann University Hospital and team physician for the Drexel University athletic teams.
Marjorie Young (see Marshall H. Cohen '54).
From the September / October 1999 Issue
Ken Carnes writes: "After thirteen years of post-grad training in St. Louis, my wife, Susan, and I moved to Raleigh, N.C., in the summer of 1997. I have been a busy private-practice neurologist for the past two years. It has also been two years since we adopted our daughter, Lillie, from the Hunan province of China. We miss our friends from Brown, but I occasionally run into KDU fraternity brother John Matzko '85, who is a radiologist in town."
Bill Davies, Norwell, Mass., has been promoted to executive vice president of finance and operations at Weber Public Relations Worldwide. Previously he was senior vice president and chief financial officer. Bill joined the company in 1990.
Robert S. Edrington writes: "Melissa (Albion '88) and I are enjoying our remodeled house with our two boys, C.J., 5, and Evan, 3. Between my job, family, and our two acres, I keep pretty busy, but I welcome visitors. I wish I could have made the big reunion, but the timing this year was bad. I'd really like to see all the changes I've been reading about in the BAM. I would also welcome any e-mail."
Krisztina Fehervary announces the Jan. 25 birth of Alexander. She writes that Alexander's birth is the primary reason she and Matthew Hull (Princeton '91) didn't make it to the reunion. Krisztina is finishing a Ph.D. in cultural anthropology at the University of Chicago.
The artist known as jecca lives in Paris and presented a video Web installation called "Free Fecondite" at a June conference in Paris titled "Alterities: Interdisciplinary and 'Feminine' Practices of Space."
Leon Rodriguez and his wife, Jill Schwartz, M.D. (Wesleyan '85), have lived in Pittsburgh for the past two years. Leon was recently appointed first assistant U.S. attorney for the western district of Pennsylvania. Before joining the U.S. attorney's office, Leon worked for a few years in the civil rights division of the Department of Justice, where his boss was, for a while, Thomas E. Perez. Jill completed a medical fellowship at Magee Women's Hospital and joined the faculty there as an assistant professor in July.
Michael "Zeke" Zuraw completed his M.B.A. at Wharton through the school's executive program. He writes: "I am looking forward to having more free time to spend with my wife, Christine, and our two beautiful daughters, Monica, 4, and Paige, 2. I am still at Lucent Technologies, where I work in the business-development area for voice-signal processing systems."
From the July / August 1999 Issue
Susan Gulliver Carlson, Riverside, Conn., writes: "I abandoned medicine, which I should have done immediately after Chem. 3, and went into mommyhood with a sideline in gemology. Notice that I still managed an 'ology' in my life. It's been a great decision despite the typical tantrums of a 4-year-old boy and a 2-year-old girl."
Michael S. Greenspun, Marlborough, Mass., and his wife, Carol Loitman Greenspun, announce the birth of Jordan Ethan on Feb. 13. He joins older sister Alexandra, 2. Michael continues to manage ROSExpress, the company he founded in 1986.
Charles "Chip" Leveroni (see Amy McLaughlin '93).
Jeff Nikora and his wife, Janice Butler Nikora '85, announce the birth of Jesse Mason on Nov. 13. His brother, Jason, is 2.
David Perlmutter, Sara Kaplan (Yale '83), and their 4-year-old son, Benjamin, are delighted with the arrival of Clara Louise and William Abraham, born Jan. 8. David, of Chappaqua, N.Y., writes: "Due to the logistics of moving our small army, I doubt that we'll be attending the 15th reunion. We do see lots of our Brown friends regularly, though. The beat goes on, the fun never stops."
From the May / June 1999 Issue
Lisa Gamble Barker joined the foreign service of the U.S. Department of State in 1990. She served in El Salvador, Canada, and Cape Verde. In 1995, while assigned to Vancouver, Lisa married Kristian Barker. Since September, she has been posted to the U.S. consulate general in Tijuana, Mexico, as the consul in charge of the American Citizens Services Unit. "Kristian and I are enjoying life in Baja, Calif., along with our well-traveled Dalmatian, Gatsby, and our three West African cats," Lisa writes.
David S. Carter was elected pastor of the Second Baptist Church in Columbus, Ohio. Installation services were Feb. 14. David writes: "Am married to Anne Carter (Yale '85), with children Evelyn Ruth, 9; Rebecca Anne, 4; and David Joshua, 2. Look forward to seeing all at the 15th - can you believe it?"
Fred Coons writes: "Having relocated cross-country to Portland just a few years ago and swearing that we were content not to move again, we're now headed down the coast in search of some sunshine. Have recently settled in the Los Angeles area but haven't put down any roots yet, so would love to hear from long-lost alums."
Lori Winter Dunnam and Michael Dunnam are doing well in Dresher, Pa., a Philadelphia suburb. Mike is a partner at the intellectual property law firm of Woodcock, Washburn, Kurtz, Mackiewicz & Norris, where he specializes in patenting hardware and software, particularly for applications related to the Internet, and in advising technology start-ups. Lori is a full-time mother to Matthew, 7; Scott, 5; and Andrew, 2. Mike and Lori curl in the winter and were pleased to hear that Brown has started a curling club. They are looking forward to the 15th reunion and introducing their boys to Brown.
Torrey Foster Jr. has joined Heidrick & Struggles, an executive search firm, as a partner in Chicago concentrating on consumer practice. Previously he was managing director with another Chicago firm.
Peter Hackett writes: "We are pleased to report the birth of Katherine Jean on April 11, 1997. Katie and brother Joe, 4, keep Mom and Dad busy and the household noisy."
Linda Sperling Resnick, Somerville, Mass., and David Resnick (M.I.T. '96 Ph.D.) announce the birth of Alex on Jan. 31. Linda and David were married in November 1997 at the Wang Center for the Performing Arts in Boston, where Linda was working as the special-events coordinator. Many Brown alumni shared in the celebration.
Larry Siff writes, "Emily Siff, 2, announces the birth of her identical twin brothers, Matthew and Andrew, on June 11, 1998."
From the March / April 1999 Issue
Renew old friendships, reconnect with Brown, and reminisce about the good old days! Exciting and fun-filled opportunities await you at our 15th reunion, May 28-31. Seems like just yesterday we were playing Frisbee on the Green, eating meat loaf in the Ratty, and pulling all-nighters! Watch for an information packet in the mail, and remember to return your registration and housing forms quickly to secure your spot. If you are not receiving reunion mailings, please call reunion headquarters at (401) 863-1947.
Joy Brownstein and David A. Chalfin '81,'84 A.M. announce the birth of Harry Steven Chalfin on Feb. 5, 1998. He joins sister Alexandra Eve, 4. Joy writes: "It's hard to believe Harry Steven is already a year old! Working and parenting has kept us so busy that time has just flown. We love being parents and are thoroughly enjoying our kids!" Joy is a senior vice president at the public relations firm Burson-Marsteller. David is chief M&A counsel at New York Life Insurance Co. They look forward to seeing old friends at the reunion this spring.
Brian A. Davis writes: "I have been living in the slice of heaven known as Colorado for over six years now, with no intention of moving back East. My wife (Mt. Holyoke '83) and I have a very active 13-month-old boy, whom we love to show off. We look forward to spending more time on the East Coast during the reunion and catching up with a few people (you know who you are)."
Bruce Ellman is enjoying married life in Los Angeles with his n ew bride, Michelle Missaghieh, a pulpit rabbi at a local synagogue and, writes Bruce, "the first Persian female rabbi ever." Michelle and Bruce were married in June in New York City with many Brown friends in attendance. "Life as the 'rebbitzan' has been interesting," Bruce writes, "and I certainly have learned much about both Persian culture and congregational life." Active in corporate finance for the past several years, Bruce is currently vice president of the national marketing team at Coast Business Credit, a commercial finance company.
Suzanne Keen has been awarded a fellowship from the National Endowment for the Humanities to work for a year on a project, Romances of the Archive in Contemporary British Fiction. An associate professor of English at Washington and Lee University, she lives in Lexington, Va., with her two-year-old son, Jacob, and her husband, Frank MacDonnell, a historian.
Sheila McCann Morrison writes from Costa Rica, where she works as general manager of the Dole Food Co.'s Central American vegetable operation: "Our son, Gavin, 2, now has a baby sister, Fiona, born June 21, completing (we hope) the family. We enjoy the tropics, but between work and the kids, we get out to the beaches, volcanoes, and rivers all too infrequently. We welcome visitors, as it is nice to speak English now and again and to keep in touch with happenings in the United States." Joyce Mullen has been appointed vice president of human resources and strategy for Brown-Forman Beverages Worldwide. She previously worked for Cummins Engine Co.
Angela Graboys Rudner (see Lois Graboys '59).
From the January / February 1999 Issue
Have you marked May 28-31 on your calendars yet for our 15th reunion celebration? Plans are well underway for a weekend you will not want to miss. Registration information will be sent in the spring, so if you have moved, please contact reunion headquarters at (401) 863-1947 so we can make sure alumni mailings get to you on time.
Sally Belcher and husband, Richard Grime, are enjoying Maryland with their daughters, Mary, 5, and Jill, 8 months. Richard works for the Securities and Exchange Commission, and Sally is practicing family medicine in Germantown, Md.
Julia Blatt has a new job as executive director of the Organization for the Assabet River, in Concord, Mass. Her husband, Ken Siskind, is a principal software engineer at Fidelity Investments in Boston. Eli, 5, just started kindergarten, and Dana Rose, 3, is in preschool.
Teresa Cardinez made first profession as a religious sister with the Dominican Sisters. She is back teaching high school after two and a half years and still writes fiction. One of her short stories appeared in a recent edition of Caribbean Writer. Teresa is especially looking for her friends Eduina, Susan, and Kozie.
Roselyn E. Epps is section head of pediatric dermatology at Children's National Medical Center in Washington, D.C.
Amy Miller (see Stanford Miller '54).
Duncan McFarlane lives in Dallas with his wife, Aimie Thorpe McFarlane (UConn. '84), and their two children, Duncan, 4, and Dorothy, 2. They've hosted Eric Baker when his work has brought him to Dallas. Although Duncan continues to teach electrical engineering as a professor at the University of Texas at Dallas, he recently completed his M.B.A. at Southern Methodist University. He promises his wife he is done with school.
Kirsten de Pagter Miller writes: "My husband, John, and I have been living in the San Francisco Bay Area for the past nine years and gave birth to twins Tessa and Langdon on Sept. 17, just a few months after I finished my master's degree in landscape architecture at UC-Berkeley. I am currently a full-time mom but hope to rejoin the workforce within the next year or so. I would love to hear from old friends and classmates."
Annie Tsui Ogata and her husband, Tom, announce the birth of Amber Mei on Aug. 8.
Michel Shaantzis '86 Sc.M. and his wife, Lori, announce the arrival of Theany Monique Shantzis. "Theany (pronounced Tay-ah'-nee) comes to us from Cambodia," Michael writes, "where she spent the first fifteen months of her life. All three of us feel extremely fortunate to have found one another, and we encourage others to stop in and share our joy. For pictures and more information, visit http://www.geocities.com/RainForest/Andes/2564."
Lise Stern belatedly announces the birth of Shoshanna on May 10, 1997. She joined brothers Eitan, 4, and Gabriel, 71Ž2. "Mothering and writing are keeping me busy," she writes. "I contribute articles on food for various newspapers and magazines and have written two books, The Boston Food Lover and Pasta Pronto, a cookbook."
From the November / December 1998 Issue
Fifteen years and counting! Mark your calendars now for our 15th reunion celebration, May 28-31. Plans are already well underway for a great weekend. A fall mailing will reach you soon with the details. Contact reunion headquarters at (401) 863-1947 with any questions.
Daniel Filler has moved to Tuscaloosa, Ala., to join the law faculty of the University of Alabama, where he will teach criminal and disability law. "I finally decided to enter academia after five wonderful, but incredibly stressful, years as a public defender," he writes.
John McBride writes: "Next year makes fifteen. Is that scary or what? Jessica Jones McBride and I have been happily married for twelve years. Can you believe we have a son that is two years away from high school? We also have a daughter, 8, who has a wicked baseball swing. We've been in New York City since 1985. We would love to hear from classmates and look forward to our 15th reunion."
Dave Rahner and his wife, Tricia Powers, announce the birth of James Erwin Powers Rahner. Elizabeth, Lucy, and Clare love being big sisters. Dave and family live in inner-city Cincinnati, where Dave and Tricia work as family physicians at a Christian clinic serving the poor. Dave's brother Doug lives in nearby Loveland with his own growing family.
Lillian Chen Wong writes: "Greetings from Africa! Brown seems far away until I receive my BAM in the mail. It's nice to be connected. Analisa Su-Shin ("Gracious promise of God; Virtuous heart" - what a mouthful!) was born Sept. 20, 1996, in Morocco, where we have been residing since December 1994. We are expecting again in December. My husband, Cary (UMass '79, Fuller '89), is a self-employed commercial artist, and I'm having a blast as a homemaker. Our hobbies are the Arabic language and culture. It sure is a different world here."
From the September / October 1998 Issue
Laurie Crockett Barclay and her husband, Michael, Williamsport, Pa., announce the birth of Leland Elizabeth Hill Barclay on March 27.
Laura Browder has published Rousing the Nation: Radical Culture in Depression America (Univ. of Massachusetts Press). She is an assistant professor of English at Virginia Commonwealth University.
Bob Carignan and Laurel Geurkink Carignan '85 announce the birth of Catherine Gabrielle on March 29. "Everyone is doing well. Older brother Jackson Robert, 4, is thrilled with the new addition to the family," Bob writes. He is a market maker in the NASDAQ 100 Index options pit at the Chicago Board of Options Exchange, and Laurel is on maternity leave from her position as vice president of marketing for First Chicago NBD Investment Services Inc.
Monica Hutchingson Kleinman '87 M.D. and her husband, Gary '80, announce the birth of their first child, David Michael, on January 28. "David has many honorable aunts and uncles who are Brown alums, including Selim Suner '86, '87 Sc.M., '92 M.D., Deb Gutman '93, Dan Labrador '91, and MaryLou McMillan '85," Monica writes. Monica is working at the Boston Children's Hospital, where she is the medical director of the transport program and an associate director of the multi-disciplinary intensive care unit. Gary is at Hasbro Children's Hospital in Providence, where he is the program director for the Rhode Island Emergency Medical Services for Children program. They would love to hear from old Brown EMS members and welcome anyone visiting the Boston/Providence area.
Simone Ravicz has published High on Stress: A Women's Guide to Optimizing the Stress in Her Life (New Harbinger Publications). Simone is a psychotherapist in private practice in Pacific Palisades, Calif. She has presented various workshops on positive stress lifestyles, assertiveness training, and mind-body health, including the first stress management workshop for employees at Cedar-Sinai Medical Center in Los Angeles.
Elizabeth Tauro Saunders and her husband, Todd, announce the arrival of Jessica Leigh Saunders on March 6. Jessica was welcomed by older sister Amanda and grandpa Joseph L. Tauro '53.
From the July / August 1998 Issue
Jodi Levine Avergun (see Gerald R. Levine '58).
Ruth Kaplan Calka lives with her husband, Jim (Worcester Polytechnic '86), in Hopkinton, Mass. Ruth writes: "Our lives are kept very busy by work (Jim is a software developer, and I work in quality and information systems) and by our son, Joshua, who turned 2 in June. I speak regularly with Robin Husney (still living in New York, with two sons, ages 3 and 1) and Patty Nawrocki Murphy (living in Massachusetts, with a son, 3, and a daughter, 6 months). How far we've all come since our days at Brown!"
Christine S. Cho writes: "After nearly six years in Europe, living and working in three different countries, we moved to Seoul, South Korea, in May 1997. My husband, Randall Smith (University of Chicago), heads up the international area for Seoul DMB&B, an advertising agency. In moving to Seoul, I left my position at General Motors-U.K., where I managed their pension fund; I'm enjoying my temporary `retirement' from the business world. Alexandra, 5, and Olivia, 31/2, are attending a school for foreign children, as well as a Korean kindergarten. We are expecting our third child and will be checking out the medical system of yet another foreign country. I would also like to note that Vivian Yeh is still in L.A. and recently gave birth to her first child, a girl."
Frederick A. Coons and his wife, Nancy, moved to Portland, Oreg., two years ago after spending five years in central Florida. Frederick writes: "I don't run into many alums out here, but I still keep in touch with lots of classmates."
Susan L. Jennings Douglas and James Patrick Douglas '83 are the proud parents of Wallace Hope Louisa Douglas, born March 17, 1997. Susan writes: "Her `soul mama' is Melisa M.C. Moonan, and her `fairy godmother' is Cary Drew '84. In March 1997, we had two start-ups, as Jamie started his own PR/advertising/political and corporate strategic communications business, the James P. Douglas Co. It's been a hectic year."
David Filipov writes: "Unexpectedly, I have spent the past decade in various Moscow-based incarnations - graduate student, guitarist, exchange leader, ethnolinguist, and sportswriter for a local expat paper. All this left me eminently qualified for my current post, Moscow bureau chief of the Boston Globe. My wife, Yelena, and I have a bilingual 2-year-old son, Alexander, and a bilingual dachshund named Sniff. For a while, we used to hang out with Lee Hockstader '81, who was here with the Washington Post. Last year, we went to Astrakhan to do the big caviar story. Now Lee's running around Kosovo, and I have all the caviar to myself. E-mail me and maybe I'll send you some. It keeps much better than most people realize."
Bonnie G. Gitlin writes: "The last year was the best one of my life! I was promoted to manager of annual giving at New YorkCornell Medical Center, and the man of my dreams, Michael C. Biondi (N.Y.U. '92), proposed to me." They were married in March.
Bob Grace founded and runs ReGen Technologies (a division of AllEnergy Marketing Co.) to take advantage of new opportunities from deregulation of the electricity industry. ReGen will create and deliver "green" power, from environmentally sustainable sources such as wind power, to customers in New England. "While it's never a dull moment running a start-up in an industry undergoing such dramatic change, it's an incredibly fulfilling opportunity to make a difference!" Bob writes. He lives in Natick, Mass., with his wife, Anne, and daughters Sarah Brooke, 4, and Julia Susan, 2.
Bernard Haan and Jennifer Doran '89 were married on Dec. 31, 1996. Jennifer writes: "Jacob Gold was the cutest member of the wedding party. On Nov. 19, 1997, Jacob became an older brother when Andrew Paul Haan was born." The family lives in Bedford, Mass.
Tom Jenkins published The Character of God: Recovering the Lost Literary Power of American Protestantism (Oxford University Press).
Paul Medeiros and his wife, Lisa, announce the arrival of Grey Samuel, born Oct. 14. He joins sister Jenna, 4. Paul writes: "Lisa, who has put her M.B.A. aside for the time being, is enjoying being a stay-at-home mom. I continue to work as a global marketing director for Schering-Plough Pharmaceuticals, where I manage the international Claritin franchise. We are a bit out of the loop living in Easton, Pa., but we'd love to hear from local alums and old friends."
Andrea Hurley Phan has moved back to her native Boston. Andrea writes: "It's great to be near my folks, my five sisters and one brother, and all those nieces and nephews. I am godmother to several kids of Brown alumnae: Faisal and Salmaan, sons of Shazia Ahmed Amin '86; and Jane, daughter of Heidi Werntz. Faisal calls me his `fairy godmother.' Recently I have become addicted to dancing the Argentine tango. I started with ballroom dancing, but once you have been seduced by the tango, there's no going back."
Michael Plotnick (see Laurie Rubin '83).
Eva Pressman is on the faculty in obstetrics and gynecology at Johns Hopkins. She and her husband, Seth Zeidman, and daughters Rebecca, 6, Anna, 4, and Jessica, 1, are thinking of moving back to New England in 1999.
Kent C. Shigetomi has temporarily resigned from the foreign service after two years at the American Embassy in Tokyo. He has accepted a one-year assignment with the Multinational Force and Observers (MFO), the international organization charged with keeping the peace between Egypt and Israel. "I never get tired of flying in helicopters on reconnaissance missions or driving through the Sinai Desert," Kent writes.
Steve Trautwein and his wife, Patti (Notre Dame '89), announce the birth of Jake Steven on Aug. 7, 1997. Steve ran unsuccessfully for the U.S. House of Representatives in 1996. "I was relieved that no juicy Theta Delta Chi stories surfaced during the campaign," he writes. Steve is senior vice president and branch manager for the investment firm Wheat First Union.
From the May / June 1998 Issue
Sally Belcher, North Potomac, Md., and her husband, Richard, announce the arrival of Jill Heather, born Jan. 26. "Jill's sister, Mary, 5, is happy to have a new baby doll," Sally writes.
Robert J. Chiaradio Jr. is back in New England, ``hopefully, for good," he writes. He lives in Monroe, Conn., with his wife, Lisa, and children Hannah, 5, and Jonathan, 3. He writes: "I am still with UST, working as one of five key account managers in the national accounts department and traveling throughout the country. See you at the reunion in '99."
Marji Young Chimes (see Abbe Beth Robinson Young '58).
Tuneen Chisolm writes: "Where in the world is Wendy Hoskins? Peace and blessings to everybody in the loop - you know who you are."
Gregory J. Conklin was named a partner in the San Francisco office of the international law firm Gibson, Dunn & Crutcher. Gregory specializes in corporate law, with an emphasis on mergers and acquisitions, public and private securities offerings, lending, debt restructuring, and bankruptcy reorganizations.
David Ehrhardt and Karen McIntosh Ehrhardt (see William Ehrhardt '93).
Jose Estabil and his wife, Janet Rickershauser '86, visited friends over the holidays: Vernon Rosario and Bob Tercero '86 in Los Angeles, Amanda Tepper '85 in New York, Jorge Abellas-Martin '82 and Elizabeth Seitz '82 in Boston, and BillHolber '76 in San Francisco. "And we got back in time to chart the leaning of our retaining wall from El Niño rains," Jose writes. Jose manages the technical business with Intel for his recently merged company.
Suzanne Keen was awarded a 1997-98 artist's fellowship in poetry by the Virginia Commission for the Arts. Suzanne has published Victorian Renovations of the Novel: Narrative Annexes and the Boundaries of Representation and poems in the Anthology of New England Writers, the English Journal, the Ohio Review, and the Rhode Island Review. She is an associate professor of English at Washington and Lee University.
Jayne Kurkjian-Siegel and Stephen Siegel '83 Sc.M., '85 Ph.D. announce the birth of Amanda Nicole on June 7. Jayne is a psychologist at the Providence V.A. Medical Center, and Stephen is president of FSJ Inc., a systems integration firm specializing in financial services with offices in Boston and Tokyo.
From the March / April 1998 Issue
John D. Carroll writes: "Yes, that was John D. Carroll you saw on Jeopardy on Sept. 16. I gave it everything I had, and went down with both guns blazing. Although I was defeated by a wily returning champion, the thirty minutes of fame turned out to be a great marketing boost for my international-security consulting business. I provide advice to corporate security directors on terrorism, kidnapping, and other crime around the world. My wife, Corina, is happy with her part-time pediatric practice in Chattanooga, Tenn. Eddie, 4, and Anna, 2, were excited to see Dad on TV."
Ellen H. Clark Clemot gave birth to her second daughter, Amélie Jo Clemot, on Dec. 30, 1996, while her husband, André-Louis, and daughter, Annabelle, moved into their new home in the western suburbs of Paris. "We've all enjoyed having a house and a yard after spending the last six years in a small Parisian apartment," Ellen writes.
Allison Gushée and Steve Molkenthin announce the birth of Allegra Taylor on Sept. 29.
Greg Hardy writes: "Judy (Connecticut College '87) and I have moved back to New England after eleven years in northern Virginia and abroad with the Foreign Broadcast Information Service. We were in Paraguay for four years and in England for two. We have built a house in the woods of Meriden, N.H., and are settling down. Jasmine, 7, Kelsey, 6, Cooper, 4, and Grayson, 2, are happy to be near their grandparents, albeit in Dartmouth territory, and we are all thrilled with not having to pack our lives into boxes every few years. We still link up with Matt Rider '85 and his family, and we would love to hear from former roomie Bill Nighan, since Judy still claims that he was the one who ate the entire row of Fig Newtons in one sitting."
Richard Heinemann, Madison Wis., cotranslated Gadamer on Celan: "Who Am I and Who Are You?" and Other Essays, by Hans-Georg Gadamer (State University of New York Press), which was awarded the Aldo and Jeanne Scaglione Prize for an Outstanding Translation of a Scholarly Study of Literature by the Modern Language Association of America. Richard is an independent scholar and editor in chief of the Wisconsin Law Review, published at the University of Wisconsin, Madison.
Andrew Levy,Indianapolis, Ind., co-edited Postmodern American Fiction: A Norton Anthology (W.W. Norton). It is the first comprehensive collection of postwar, postmodern American fiction. Andrew is a frequent contributor and reviewer for Harper's and other magazines. He teaches American literature and writing at Butler University.
Uwe Lorenzen married Surbala Annik Hess on Oct. 4 in Markt Schwaben near Munich, Germany. For more information on the wedding see www.muenchen.org/home pages/bm196655. Uwe has been living in and near Munich since 1990.
Paul F. McCarthy moved to Tokyo from Philadelphia in January 1997. He had been traveling to Japan monthly since the previous September. His wife, Alexis Egan-McCarthy '85, and their son, Patrick, 3, and daughter, Cashel, 2, joined him in March. Paul heads up Japan operations for CUC International, a large consumer services firm. Alexis manages the business side of Morgan Stanley Asset Management. "Patrick is at a wonderful preschool, where he takes Japanese lessons every day," Paul writes. "He is learning much quicker than I. Cashel is keeping her sitter very active exploring all the parks in Tokyo. We encourage anyone in Japan to give us a call. We have plenty of room for guests."
Mark R. Migliori started a private practice in plastic surgery in the Twin Cities, an arrangement that allows him to participate in semiannual medical missions to Guatemala. Mark plays in a local band that is now producing its second CD.
Stephen Motta and his wife, Jennifer, announce the birth of their daughter, Addison Rose, on Nov. 19. Stephen is managing director of GE Capital's commercial financing group in Jacksonville, Fla.
Erin Danielson-Haskell Ross has moved to Weisbaden, Germany (near Frankfurt), after three years in London. "Weisbaden is a beautiful city, and Berlitz is bringing the language into focus," Erin writes.
Kent C. Shigetomi, after two years at the American embassy in Tokyo, has taken a one-year leave of absence from the State Department to serve with the Multinational Force and Observers (MFO) in the Sinai, Egypt. "The MFO is the international peacekeeping force charged with ensuring that both Egypt and Israel adhere to the terms of the peace treaty," he writes. "I conduct aerial reconnaissance and ground verification missions throughout the Sinai. I never get tired of flying in a helicopter or driving through the desert."
Nora Taylor has been appointed lecturer in art history at National University of Singapore. She completed her Ph.D. on Southeast Asian art at Cornell in 1997, then moved to Singapore with her husband, Hjörleifur Jónsson (Reykjavik '85, Iowa '89 M.A., Cornell '96 Ph.D.), and their daughter, Mána Hao Taylor. Leif stays home and plays mom while Nora teaches.
Obituaries
Aug, 2023
Vincent Stephens '84, of Overland Park, Kans.; Mar. 21. He owned and operated Axiom. He is survived by his wife, Veronica; four sons; two daughters-in-law; nine grandchildren; three sisters; two brothers-in-law; two brothers; and two sisters-in-law.
Apr, 2023
David Waggoner '84, of Hoosick Falls, N.Y.; Sept. 7. In 1991, he founded Art & Understanding Magazine, a magazine devoted to AIDS and HIV+ issues. He enjoyed painting and any books and magazines related to art. He is survived by his husband, Harold H. Burdick; five grandchildren; and a sister.
Apr, 2023
Richard H. Lynch '84, of Cincinnati; Sept. 30. He was self-employed and worked hard to support wounded veterans through his leadership as CEO of Impact a Hero. A former Brown football player and member of Delta Phi, he is survived by his wife, Karen; his father; a daughter and son-in-law; three sons; a daughter-in-law; two grandchildren; and four siblings and their spouses.
Jan, 2023
Audrey E. Woolfolk '84, of Santa Ana, Calif.; May 18. She taught at Williamstown Elementary School in Massachusetts. Her entire career was spent in elementary education, and at the time of her death she was a teacher at Wilson Elementary School in the Newport Mesa Unified School District, where she had taught all levels of elementary school over 24 years. Her passion was math education, and she developed learning programs, piloted programs, edited district materials, created math assessments, and served on the textbook committee. While at Brown, she was a key member of the swim team all four years. She played the flute throughout her life, participated in Dragon Boat racing, stone carving, jewelry design and crafting, and origami. In between teaching and her hobbies, she enjoyed traveling with her daughter and many friends. She is survived by her daughter, her mother, a brother and sister-in-law, two nieces, and a nephew.
Aug, 2022
John M. Samways '84, of Edgartown, Mass.; Mar. 28. He is survived by his wife, Kathleen; a daughter and son-in-law; two granddaughters; and a sister.
Jun, 2022
Neil Regan '84, of South Salem, N.Y., formerly of Bronxville, N.Y.; Nov. 28. His many interests included puzzles, reading, landscaping, and playing golf. He is survived by seven siblings, 20 nieces and nephews, and 20 great-nieces and nephews.
Jun, 2022
Michael I. Plotnick '84, '87 MD, of Boulder, Colo.; Jan. 14, of a cardiac event while doing what he loved most, snowboarding. After med school at Brown he completed his ob-gyn residency at Mt. Sinai Medical Center in New York City. He was board certified and a fellow of the American College of Obstetrics and Gynecology. He practiced in several private practices in New York and later in Colorado, specializing in high-risk pregnancies and deliveries. He is survived by a daughter, a son, his mother, and a brother.
Jan, 2021
Joseph Novi '84, of Toledo, Ohio; July 12. He entered obstetrics and gynecology at Geisinger Medical Center in Danville, Pa. His tenure as chief of the department of OBGYN at Geisinger prepared him for a fellowship in the subspecialty of urogynecology at the University of Pennsylvania. At the time, there were less than 50 board-certified urogynecologists in the world, solidifying Joe as a pioneer in his field. He trained and mentored several residents, increasing the availability and quality of care for many more patients and their families. He went on numerous surgical mission trips to Africa, where he treated women in Eritrea, Mali, and the Central African Republic. He is survived by his wife, Traci; four children; a granddaughter; two sisters; a brother; and several nieces and nephews.
Jan, 2021
Peter A. Lynn '84, of Garden City, N.Y.; June 5. His entire career was within the New York financial services sector, focused on computer programming and engineering. He helped pioneer the crossing network platform for large-volume stock trading. He enjoyed reading, biking, sailing, and attending his daughter's crew regattas. He is survived by his wife, Linda; a daughter; his father; a brother and sister-in-law; and two nieces.
Jan, 2021
Adam Bianchini '84, of Lake Worth, Fla.; Aug. 15, from COVID-19. Often called "Dr. B," he was known for his passion for his faith and family and for his desire to bring hope and healing to those suffering from addiction. He was a respected physician and a nationally renowned speaker at medical, business, and Christian conferences. He is survived by his wife, Jenell; his mother; three sons; two daughters-in-law; four grandchildren; a brother and sister-in-law; and several nieces and nephews.
Jun, 2020
Pamela A. Gross '84, of Carpinteria, Calif.; Dec. 14, of multiple organ failure caused by systemic lupus erythematosus. She fought the disease to the best of her ability and was a support group leader, peer counselor, and advocate for the many people who were suffering from illness. She enjoyed helping others, ancestry research, and traveling. She is survived by her mother, a sister, a stepsister, two stepbrothers, an aunt, and many cousins.
Jul, 2019
Miles B. Schuman '84, of Calgary, Canada; Mar. 1. He spent many years as a family physician in Rankin Inlet in Nunavut, Canada. Fluent in four languages, he traveled the world to bring healing to victims of torture and children orphaned by war. He wrote editorials and scholarly articles on the subject. He counseled refugees and documented torture for the Canadian Centre for Victims of Torture and the Clinique Accueil Santé in Guatemala, Haiti, Mexico, and Thailand. He also served as an expert witness in cases on persecution and torture. Phi Beta Kappa. He is survived by his mother, two sisters, and four nieces and nephews.
Jul, 2019
Rachel H. Blumenfeld '84, of Knoxville, Tenn.; Feb. 17. At Brown she was a member of the women's softball team, winning the Ivy League Championship in 1982 and named All-Ivy Conference Softball Team Honorable Mention in 1984. After graduating, she moved to Memphis and attended the University of Memphis School of Law, where she was appointed editor-in-chief of the Law Review. Her legal work began in private practice at Gardere Wynne in Dallas, and shortly thereafter she worked with the U.S. Environmental Protection Agency Region 6 Office of Regional Counsel. In 1994 she moved back to Tennessee and began a career with the U.S. Department of Energy that would span more than 20 years. She started as an attorney advisor in the Oak Ridge Operations Office of Chief Counsel and at the time of her death, was serving as the General Counsel of Oak Ridge National Laboratory. She is survived by two brothers and nieces and nephews.
Sep, 2018
Gay Tokumaru Bessen '84, of Williamsburg, Va.; Mar. 9, of cancer. She was chief of optometry at the Hampton VA Medical in Hampton, Va. She enjoyed the outdoors and traveling. She is survived by her husband, Andy; her mother; and two brothers.
Sep, 2018
Elizabeth Olarsch Hunter '84, of Gardiner, N.Y., formerly of Portland, Me.; Dec. 5, from a cerebral hemorrhage while awaiting a bone marrow transplant due to myeloid leukemia. She was a concert pianist and trained in Musical Munchkins, developmentally staged techniques for teaching music to children. After relocating to Gardiner, she opened a Musical Munchkins branch in New Paltz, N.Y. At Brown she was a member of the Chattertocks. She and her husband established the Free at Last band and toured the New England college circuit, eventually recording an album in 1996 title One Woman's Song. She enjoyed music and raising her family. She is survived by her husband, Tim; two daughters; and two sons.
May, 2018
Jessica Jones McBride '84, of Bound Brook, N.J.; July 8, of breast cancer. She began her career as an investigative analyst for Safir Rosetti and most recently was at UBS Financial Services. She lived in New York, Rhode Island, Connecticut, and Illinois before settling in New Jersey. She enjoyed traveling and following basketball and football. She is survived by her husband, John '84; a daughter; a son; two grandchildren; two sisters; and numerous nieces, nephews, and cousins.
Apr, 2018
Elizabeth J. Farnsworth '84, of Amherst, Mass.; Oct. 27. She was a senior research ecologist and director of education at the New England Wild Flower Society in Framingham, Mass. She conducted research projects in plant ecology all over the world, taught at universities, and developed ecology education projects for children. Her work was recognized and supported by the National Science Foundation and the U.S. Fish & Wildlife Service. She served as a scientific consultant to government agencies such as the U.S. Forest Service, the U.S. National Park Service, and the Environmental Protection Agency. She published 54 scholarly papers, numerous magazine and newspaper articles, and several books. She was author of the Society's State of the Plants report, cocreator of the Society's Go Botany website, and wrote the "Earth Matters" column for the Daily Hampshire Gazette. She received several awards for her work, including Harvard's Bowdoin Prize. She enjoyed building wooden boats, kayaking, playing guitar and piano, and singing in contemporary and classical chorales. She is survived by her brother, Robert L. Farnsworth '76; a sister-in-law, Georgia N. Nigro '76; two nephews; an aunt; and four cousins.