Class of 2008
Aug, 2023
Skylar Bayer published Uncharted: How Scientists Navigate Their Own Health, Research, and Experiences of Bias with Columbia University Press on Aug. 8. The anthology is a collection of essays by scientists with disabilities or chronic conditions detailing the many challenges and successes of their careers.
Aug, 2023
Strait Talk Across Rough Waters
A student-run program gets young people from China and Taiwan talking.
Read More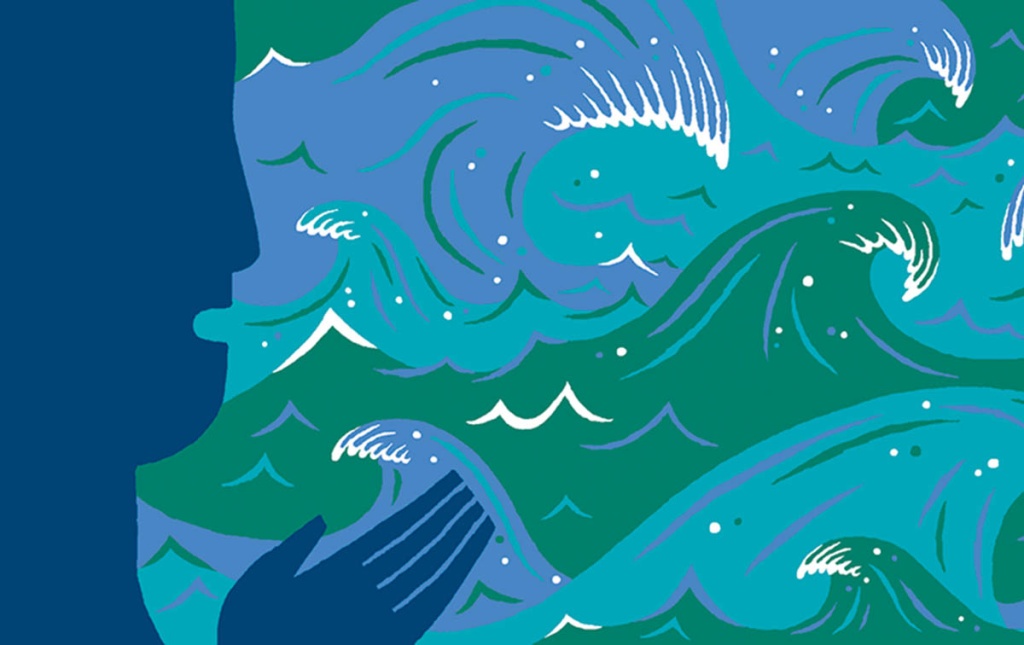 Jun, 2023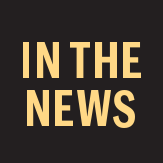 Nicole Poepping Pollock '08 joined Draper Richards Kaplan Foundation, a venture philanthropy firm supporting social enterprises, as their chief of staff. She is a leader in the field of system innovation with experience in state, city, and nonprofit organizational leadership, having previously served as chief of staff to Providence Mayor Jorge Elorza for more than six years.
Jun, 2023
Marlowe Sears Tessmer writes that her mother, Barbara Sears Tessmer '57, passed away on Nov. 27. See Obituaries.
Jun, 2023
Marc Manseau '05 MPH, writes: "Along with Michael Compton, I have coedited Struggle and Solidarity: Seven Stories of How Americans Fought for Their Mental Health Through Federal Legislation, published by American Psychiatric Publishing, Inc. In seven chapters, each featuring a major piece of twentieth century legislation, multiple Brown alumni tell stories about how these laws had significant impacts on the social determinants of mental health. Brown alumni among the contributing authors include Flavio Casoy '03, '09 MD, Caroline Bersak '05, Danny Neghassi '05, and Jake Izenberg '08. In true Brown spirit, it's an interdisciplinary, social justice-oriented policy tour-de-force!"
Jan, 2023
Nate Bowling writes: "In April 2022, Thalia Beaty, Daniel Dodson, Matthew Novick, William Parker, Lenson Pellouchoud, and Jason Portenoy were able to get together to celebrate the self-publication of Anthony Johnson's first short story: A Tale of Two Crownge."
Jan, 2023
Robert Liotta writes: "A recent heavily nostalgic visit on campus nudged me to provide BAM with an update. My son Ben Liotta '07 and his spouse Yeye Zhang '08 had their first child—our first grandchild—in November 2021. She is the gorgeous, talented, and above-average-in-every-way Coco Liotta. This delightful news was followed by my younger son, Joey Liotta ('09 Hamilton), marrying the spectacular Katie McEnaney in July in Barcelona, where they live. The entire expanded family then decamped for two weeks to a rented villa in Menorca, Spain. What a treat after more than two years of COVID restricted travel. (Yes we did get COVID, but only the day after we returned). Personally, I am still practicing family law in Washington, D.C., and still loving being married to my ever-successful artist wife, Barbara. On the professional front, I was named to the Top Lawyers Hall of Fame by Washingtonian magazine. This status was granted to about 400 practicing lawyers in Washington so I feel quite honored."
Nov, 2022
Eric Lewin writes: "On July 3, I married the love of my life, Emily Shire, in Mamaroneck (N.Y.) Although Emily made the grave mistake of turning down Brown to attend a school just outside of Boston and not Tufts, fortunately many, many Brunonians, including numerous Brunonian family members, were in attendance. These included father of the bride Howard Shire '75, mother of the bride Sharon Eisenstat Shire '81, best man and brother of the groom Adam Lewin '09, bridesmaid and sister-in-law of the groom Sara Epstein Lewin '08, and groomsman and brother of the bride Ethan Shire '19. Other family and friends attending included faculty and alumni ranging from the class of 1975 to the class of 2022.5. I sincerely thank the Alumni Office for letting me borrow a banner for the photo. Ever True!" (see Howard Shire '75).
Nov, 2022
Nicole Dungca launched a podcast with another colleague at the Washington Post. Nicole writes: "It's the second investigative podcast that the Post has ever produced, and it tackles no-knock warrants and raids, the controversial and dangerous policing tactic that was thrust into the spotlight after Breonna Taylor's death in 2020. We produced a six-part podcast that shows how these warrants are prevalent all over the country and how easy they are to get. It's a mix of narrative and investigative reporting. It has been downloaded hundreds of thousands of times, and we just published two written stories as part of the project."
Nov, 2022
Emma Leinhaas Boshi writes: "I am a history graduate but have made my career as a classical music concert producer and program manager. I worked for Itzhak Perlman's wife, Toby, for a number of years, producing live music and educational programming from New York City to Shelter Island to Tel Aviv, but recently moved on to produce the Peoples' Symphony Concerts series in New York City for renowned artist manager Frank Salomon. The series was founded in 1900 to present music to the citizens of the New York area with limited incomes; 122 years later the mission thrives and our audience can hear Carnegie-quality artists for less than $10 a concert, and children attend for free. I was fortunate to play in the Brown orchestra as a violinist during my four undergrad years and attended the tour of China around New Years in 2006-07. The thrilling experiences of that tour and some well-timed summer work led me to New York City to work in 'the industry,' and I have worked for truly brilliant minds and terrific artists."
Aug, 2022
Nate Bowling writes that in April 2022, Thalia Beaty, Daniel Dodson, Matthew Novick, William Parker, and Lenson Pellouchoud and Jason H. Portenoy were able to get together to celebrate the self-publication of Anthony Johnson's first short story: A Tale of Two Crownge.
Jun, 2022
Goodbye, Art History
The Afterparty
star Zoë Chao '08 discovered her passion for acting in a class at Brown
Read More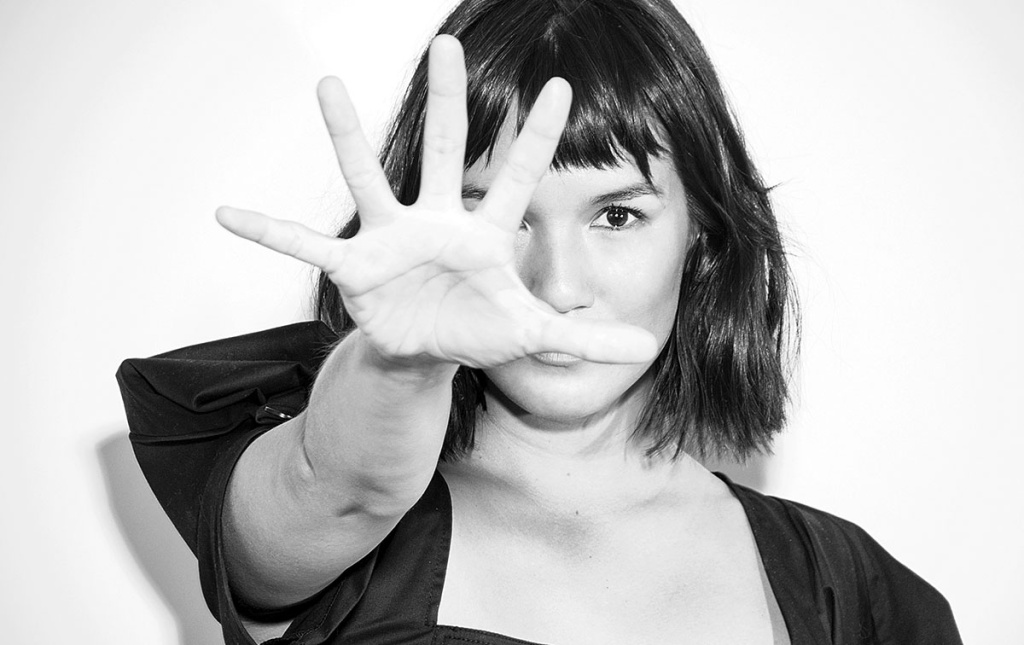 Jan, 2022
Sonia Russo graduated from Emerge Colorado's six-month-long candidate training program, which trains Democratic women to run for office. She was touched to have the support of several of her classmates, including Lisa Arias '07, David Berliner, Kate Stoughton Berliner, Ojus Doshi '08, Christopher Mun '08, Ravi Ramanathan, and Sam Terman. Sonia was also listed in the American Bar Association's 2021 "On the Rise Top 40 Young Lawyers" list and launched a podcast for the ABA called "Young Lawyer Rising" in April 2021, one episode of which featured Ravi Ramanathan. She's currently training to run the 2021 Denver Colfax Marathon, which will be her second marathon. She hopes Brown classmates will be in touch if they're in Denver.
Nov, 2021
Jennifer Pallay Bassan '09 ScM (see '08)
Nov, 2021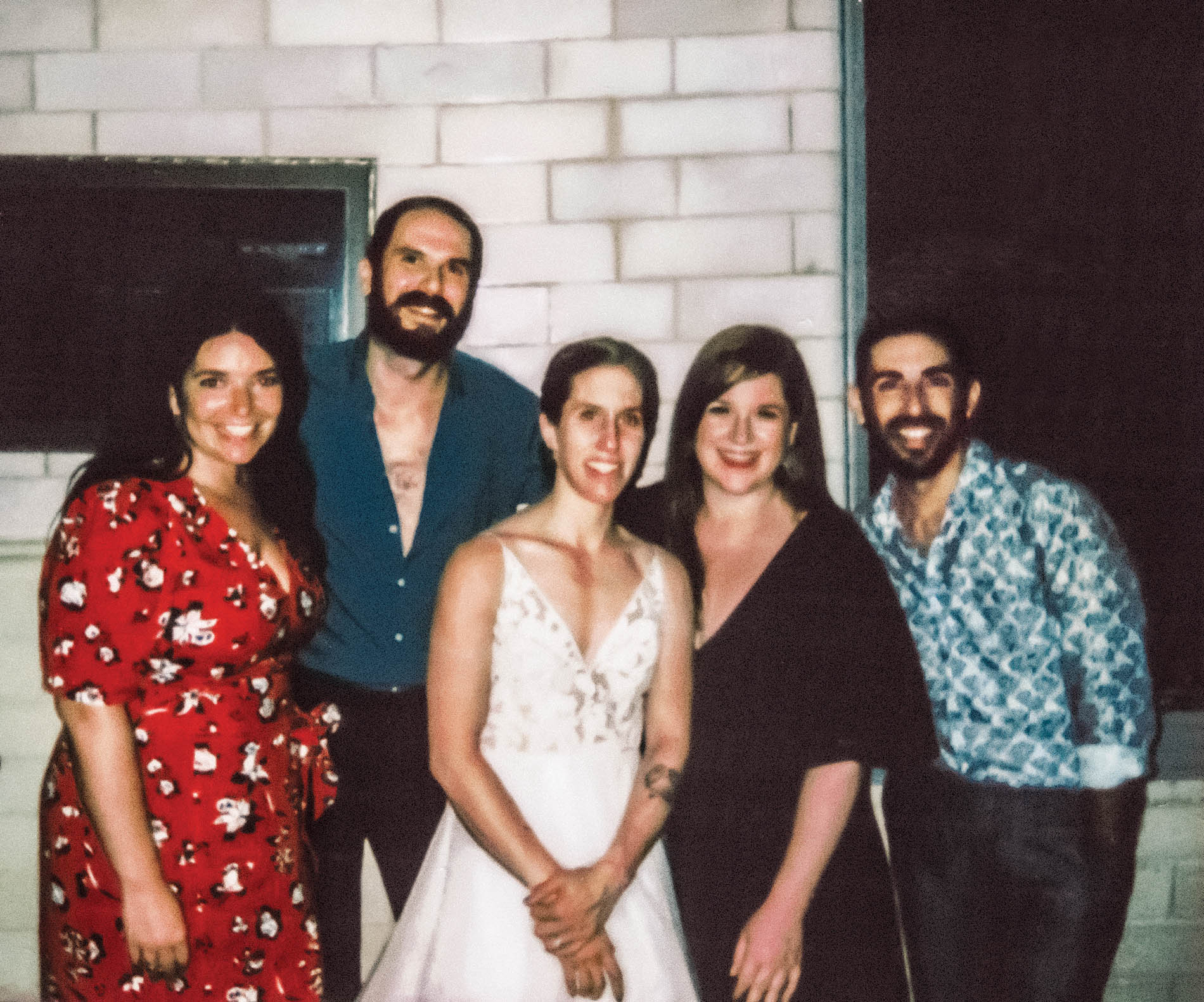 Ryan G.W. Grubbs was one of a group of Brunonians celebrating the wedding of Rachel Z. Arndt and Vincent Peiffer in Chicago on July 17. Other Brown grads in attendance were Hannah Garrett '08, Ben Hyman '11, Kate Taylor, and Maddie Wasser. The bride and groom descended from a fire pole at the Firehouse Chicago into an evening spent partying with friends and family.
Aug, 2021
On May 14, Mikel D. Brown graduated with a master of public health from the Keck School of Medicine of University of Southern California and was inducted into the Beta Lambda Chapter of the Delta Omega Honorary Society in Public Health.
Jun, 2021
Troy Baker '04 MAT (see Bobby Kaufman '08).
Jun, 2021
Bobby Kaufman and Michael Fu '25 co-organized and hosted the inaugural TEDx event at Pace Academy in Atlanta. Five students and three professionals delivered speeches addressing the theme "Challenging the Status Quo." Speeches included Kristina Smith-Newton advocating for STEM careers for women of color; Carlos Andrés Gómez's eight lessons from fatherhood; Troy Baker '04 MAT unpacking the intersection of athletics, academics, and race; a student discussing coming out in the heteronormative hallways of high school; and a video presentation by two students on gender inequity featuring Pace Academy history teacher Arminda Smith Lawrence '07.
Jun, 2021
Lessons from the Arab Spring
The uprisings that overtook the Arab world 10 years ago sparked a wealth of new scholarship.
Read More
Jun, 2021
A Sense of Community
How mentoring has cemented the TEAK program
Read More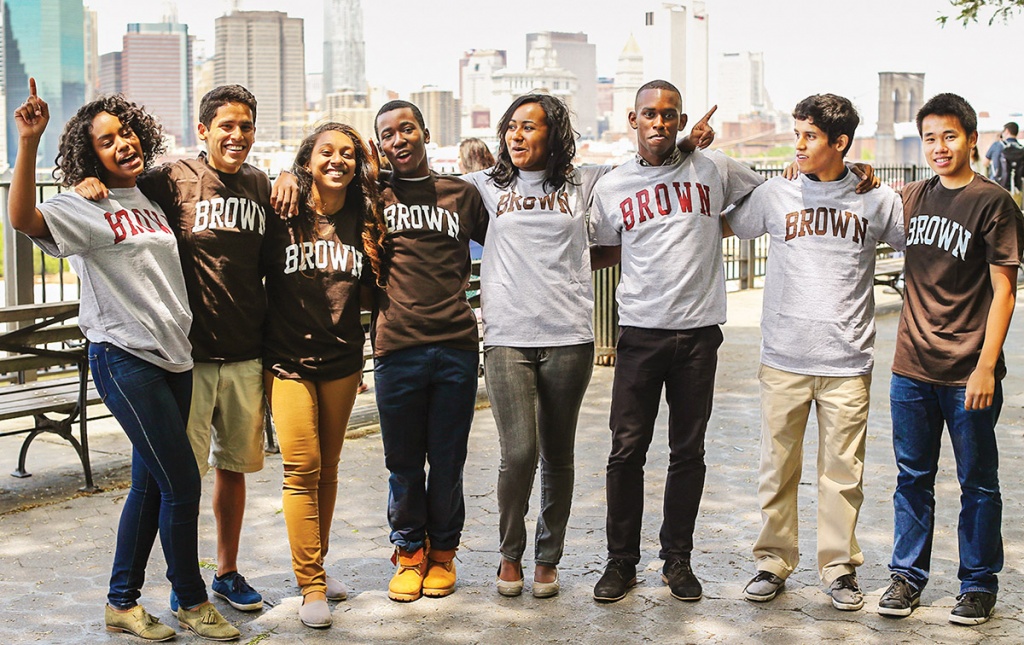 Jun, 2021
A Billion Plus
In Land of Big Numbers, China's government is an ever-present characte Read More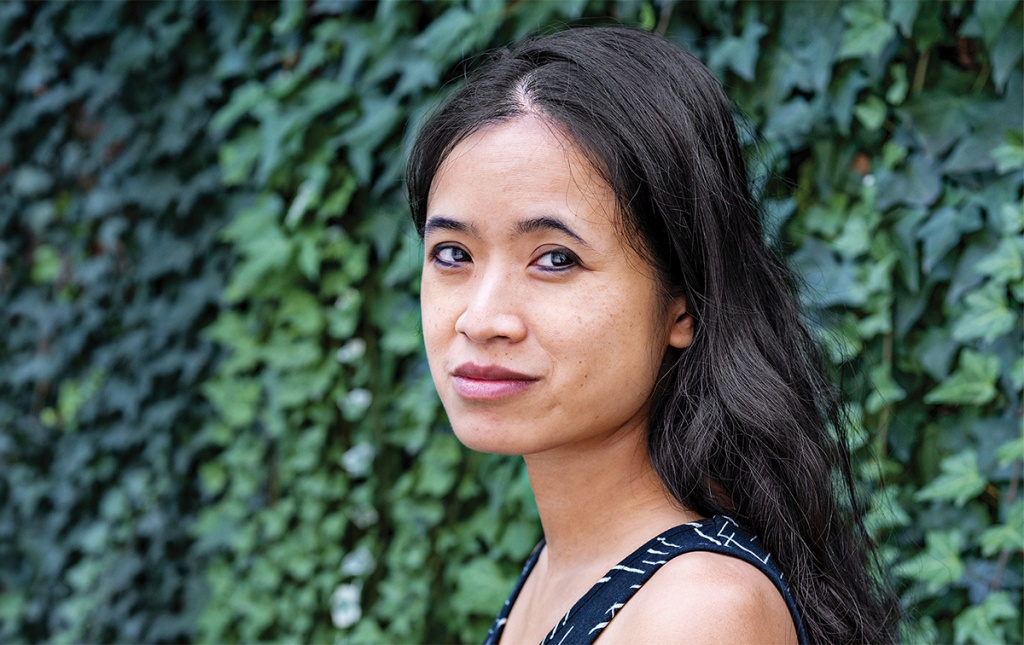 Apr, 2021
Liat Berdugo published The Weaponized Camera in the Middle East: Videography, Aesthetics, and Politics in Israel and Palestine with Bloomsbury. It uses citizen-recorded video as its core material to take a visual studies approach to conflict. The book traces how Palestinians originally filmed to "shoot back" at Israelis, who were armed with weapons as the occupying army, but then Israeli private citizens began filming back at Palestinians with their own cameras, creating a simultaneous, echoing countersurveillance.
Jan, 2021
Harry Aspinwall writes: "Hello! I'm a costar in Netflix's The Sleepover opposite Malin Akerman, Ken Marino, and Joe Manganiello, and I shot a full feature film, Banishment, under COVID-safe conditions with Daniel Byers '08—as far as we know, one of the first features to be fully produced since the beginning of the pandemic."
Jan, 2021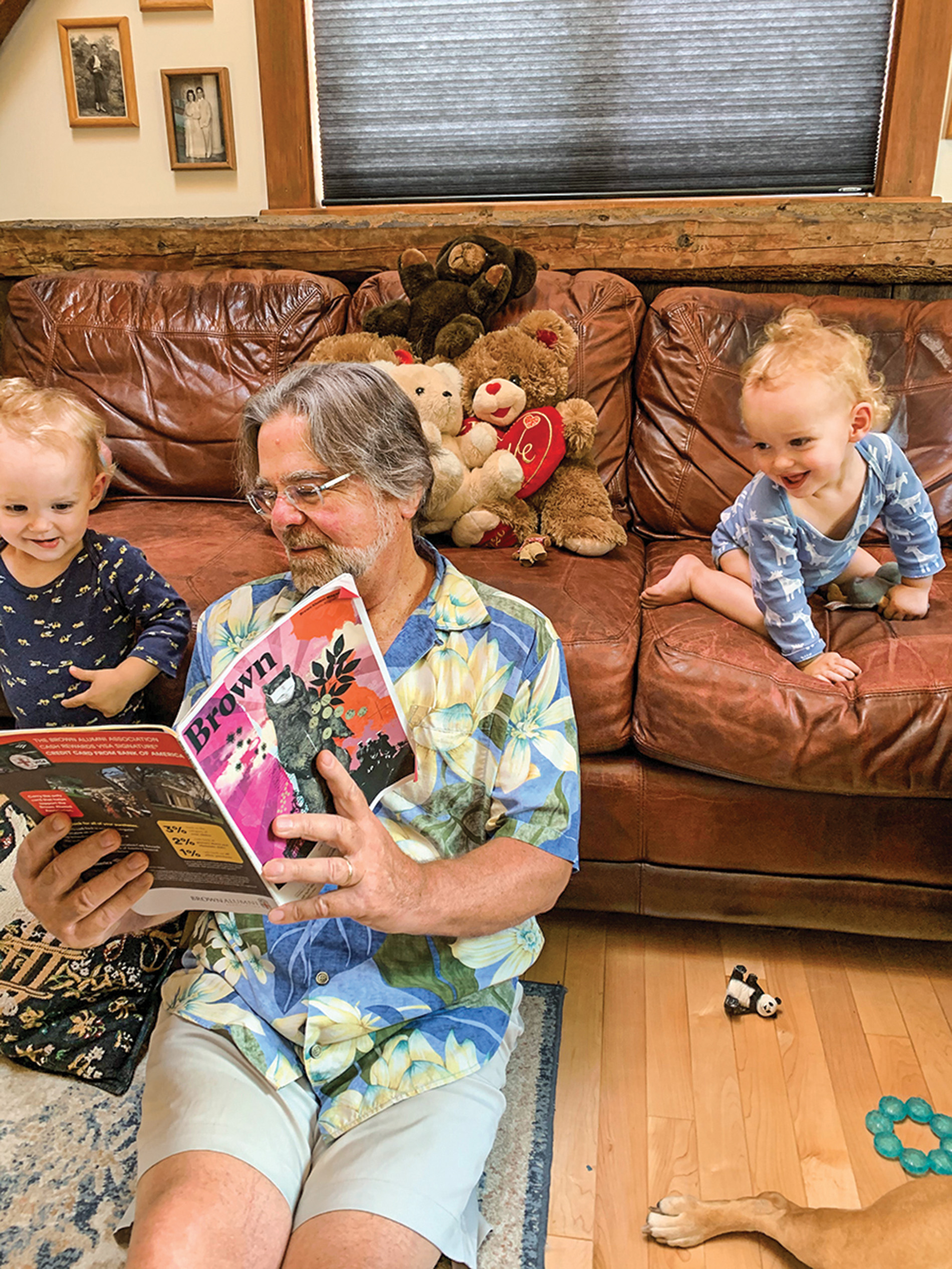 Bruce Paul Richards writes: "I was wearing an Aloha shirt because it was Friday. I've done so every Friday since spending a year in Hawaii after graduation. Having flunked my draft physical (for sleepwalking, of all things), I had gone to Waikiki to celebrate not getting shot in Vietnam, and had gotten shot. But that's another story. This is about an Aloha Friday two years ago on the eve of Campus Dance. I was in front of my old fraternity house, DTD, drinking a beer, musing about all the wild good times I'd had there, feeling rather 'studly' as Johnny-D used to say, in my favorite shirt, when my phone rang. It was my pregnant daughter, Aly Richards '08, on her way back to campus for her 10th reunion. She and her brother Ryan '06 had attended a much better place than the bro-fest of my day, but that didn't taint my rosy visions from 49 years earlier. Aly said not to worry, running late, at the doctor's and, by the way, your first grandchild and your second will be arriving the same day. Twins! I started to cry. Not just wet-eyed sniffles. Loud and uncontrollably, spilling my beer down the front of my shirt. Passersby looked at me with expressions of pity and alarm. Not that studly, after all. Campus Dance was the same as always. Old timers and young. Same band, or so it seemed. Dancing and drinking (I smuggled in my martinis; told them it was medicine). Even a fistfight. Yup, just the same...Though the old timers of my day dated back to the Great War, some even to the 19th Century. Now they were me. Aly's friends were nice enough to let me hang out with them instead of the less lively tables of folks more my age. I was a little depressed by the aging of the class of '68 and disappointed with the dearth of Aloha shirts, but those sorrows proved as transient as...well, you know. Our group celebrated Aly's great news at the best Aloha Friday Campus Dance ever."
Nov, 2020
Lorenna Ellis and Cameron Lee married in a two-part wedding over Zoom on July 4, with the first half in the Boise area and the second half in Orange County, Calif. In attendance/members of the wedding party were David Atkinson '08; Alberto Castellón; Kara Kamikawa DeBaun; Marquita Ellis '12, '14 ScM; Julia Kim Ho '12; Janice Kim; Holleigh Bergstrom Oliveira '14, '16 MAT; Christina Tang; and Jihoon Yoon '13 MD. Cameron and Lorenna met through the Brown student group College Hill for Christ, dated briefly, and were next door neighbors in Young Orchard their senior year. They stayed in touch over the years and finally dated again following their eight-year class reunion. At their 10-year class reunion they got engaged at Prospect Park. Cameron is working at a family medicine clinic and Lorenna continues directing business systems for a Christian nonprofit. She will serve on the Alumni Board this year to help the class of '09 build connections that support Brown and each other during these challenging times. They will be living in Los Angeles and look forward to a lifetime of growing and serving others together.
Nov, 2020
Peter Wenstrup is a candidate for the U.S. Senate race in Louisiana. For more than a decade he has been teaching high school math, coaching basketball, and tutoring students in Louisiana schools.
Aug, 2020
Class president Barbara Kirk Hail reports: "I have been in touch with several classmates to ask how they are faring during their coronavirus pandemic isolation. The virus has created a new reality for all of us. For our age group particularly, perhaps it is not all bad. It gives us time to think over, appreciate, and put in order, the experiences of our long lives. May we all come together in 2022 at Brown reunion and share our collective wisdom. All my hopes for good health for all of our classmates, and for the world.
As for myself, I am self-isolating in my condo in Warren, Rhode Island, but the adjacent bike path allows a physical and emotional release with walks along the river and opportunities to observe ospreys perched on their nests before darting down to scoop up fish to feed their young. My daughter, Cindy Andrews Elder '13 MPA, fills my grocery list weekly and disinfects all boxes, cans, fresh vegetables, and fruit before delivering it to my refrigerator. My son, Clinton Andrews '78, a professor at Rutgers, had to master the new art of teaching a seminar in urban planning by Zoom. My daughter, Elizabeth Andrews Byers '79, is working from home in Elkins, West Virginia, through webinars and Zoom with her fellows at the State DEM. Elizabeth's husband, Alton, is home writing proposals for their next trip to Nepal, where they study glacial melting. Their son, Daniel Byers '08, is studying filmmaking at Columbia University and finished his academic year on Zoom while living with his parents. For the first two weeks after arriving home, his parents sealed off a section of the house for him and served him his dinner on a stump outside his door. It is a quiet household, all three of them in their separate corners, online, working hard. At 5 p.m. they break and go for a long walk six feet apart with masks on. The new reality."
Jan, 2020
Andrea B. Korb married Greg Hardes in Maine on August 25. In attendance were Miriam Altman, Clare Barkeley Berman, Doug Berman '09, Steve Daniels '09, Jadie DeTolla, Sophie Elgort, Cyprian Kibuka, Richard Korb '73, Mariana Lee '06, Jordan Middendorf, Alejandra Piers-Torres, Chloe Southern '10, Meredith Woodhouse and Yeye Zhang.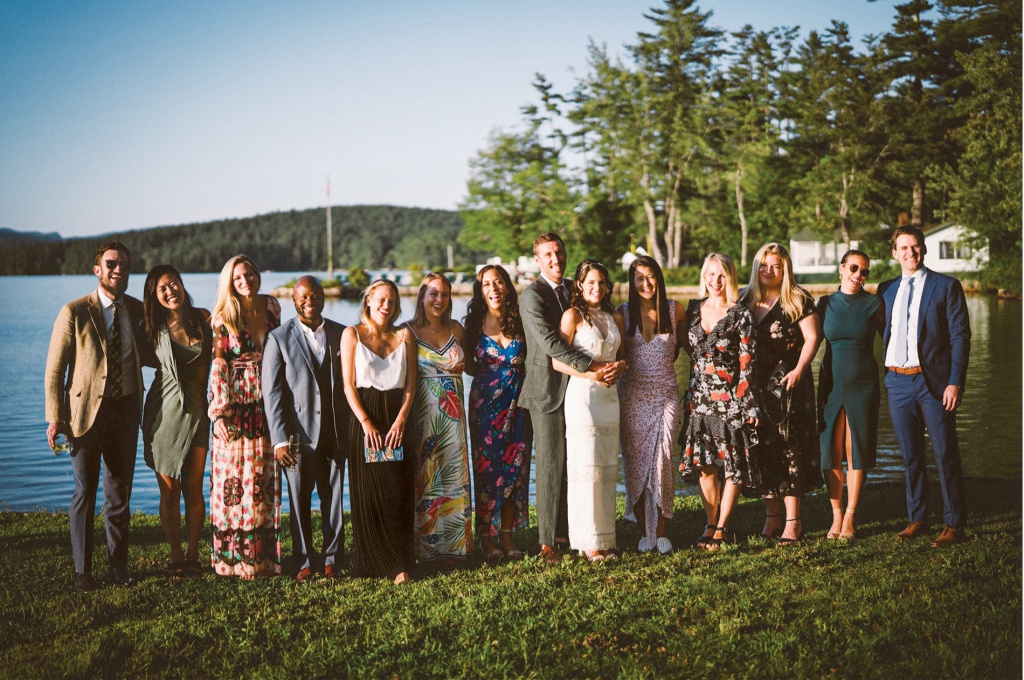 Jan, 2020
Linnea Anderson Drew has begun her annual campaign to bring awareness and knowledge to her immediate neighbor.
Jan, 2020
Amy Baxter Bailey continues construction of a division of space against neighbors and unwanted trespassers.
Jan, 2020
Natalie Hewitt upgraded to 50 more square feet in her apartment and found an unused coffee press.
Nov, 2019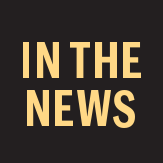 Mark K. Ramadan '08 is CEO of Hu Master Holdings, which includes the restaurant Hu Kitchen, as well as its growing chocolate and snack food division, Hu Products. Mark was previously cofounder of Sir Kensington's, which he started with Scott W.H. Norton '08, who serves as CEO of the company. Both alums were featured in "Niche Marketers" in the July/August 2008 BAM.
Nov, 2019
Julia Hazen married Zev Simpser on June 8. In attendance were Michelle Beaulieu, Sally Berman '81, Kimbie Casten, Hillary Dixler, Dave Eichler '09, Liz Berman Hazen '76, Ned Hazen '73, Lara Henneman '07, Howell Jackson '76, Nancy Leopold '76, John Magladery '73, Jordan Middendorf, Connie Berman Moore '85, Nina Mozes, Stuart Schussel, and Jeff Wagner '73.
Nov, 2019
Liz Berman Hazen writes that her daughter Julia Hazen '08 married Zev Simpser on June 8. In attendance were Michelle Beaulieu '08, Sally Berman '81, Kimbie Casten '08, Hillary Dixler '08, Dave Eichler '09, Ned Hazen '73, Lara Henneman '07, Howell Jackson '76, Nancy Leopold '76, John Magladery '73, Jordan Middendorf '08, Connie Berman Moore '85, Nina Mozes '08, Stuart Schussel '08, and Jeff Wagner '73.
Nov, 2019
World of Pop
A hit podcast decodes popular music
Read More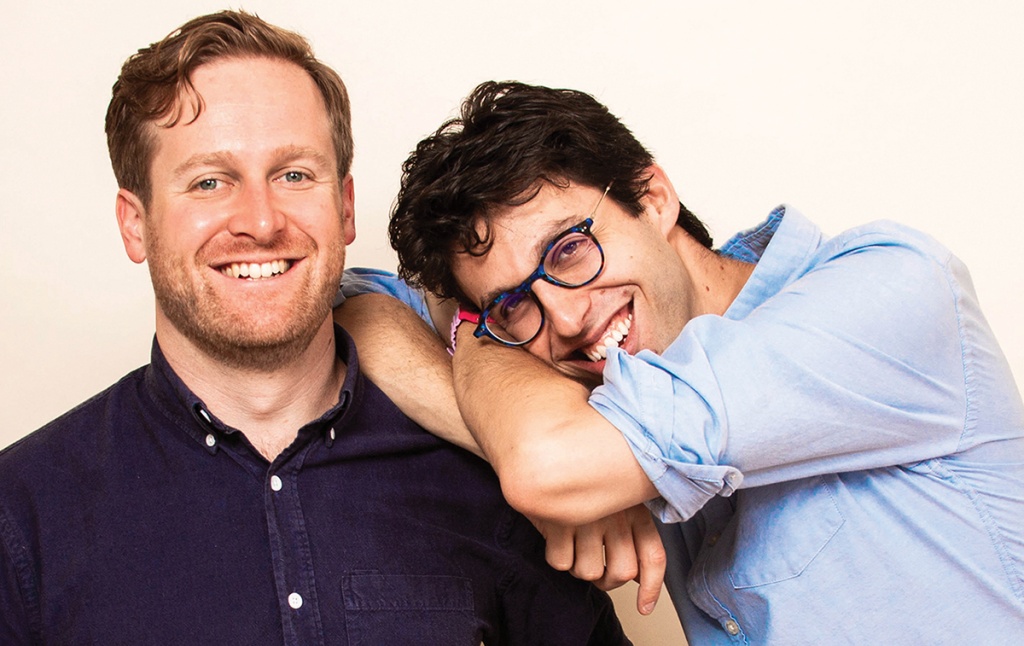 Sep, 2019
Eric Swoyer writes: "I recently crossed back into the United States after two years abroad on a motorcycle. I left San Francisco on April Fool's Day 2017 and have since ridden to the tip of South America and back. My Kawasaki and I covered more than 40,000 miles together through 15 countries, filling one passport and beginning a second. I've learned to disappear at night, hidden away in jungles, mountains, and deserts, and to be gone by sunrise. I've been invited into the homes of countless strangers, carried on currents of generosity that span the Latin world. I've been robbed at machete point. I bought a machete. And I'm home. I hope to unpack the trip now, putting what's been learned into writing. Please wish me luck."
Sep, 2019
Adam Kriesberg joined the full-time faculty at Simmons University as assistant professor in the School of Library and Information Science in Fall 2019. Contact Adam at adam.kriesberg@simmons.edu.
Jul, 2019
Puzzling Days
Powerful brains at work for the annual MIT Mystery Hunt
Read More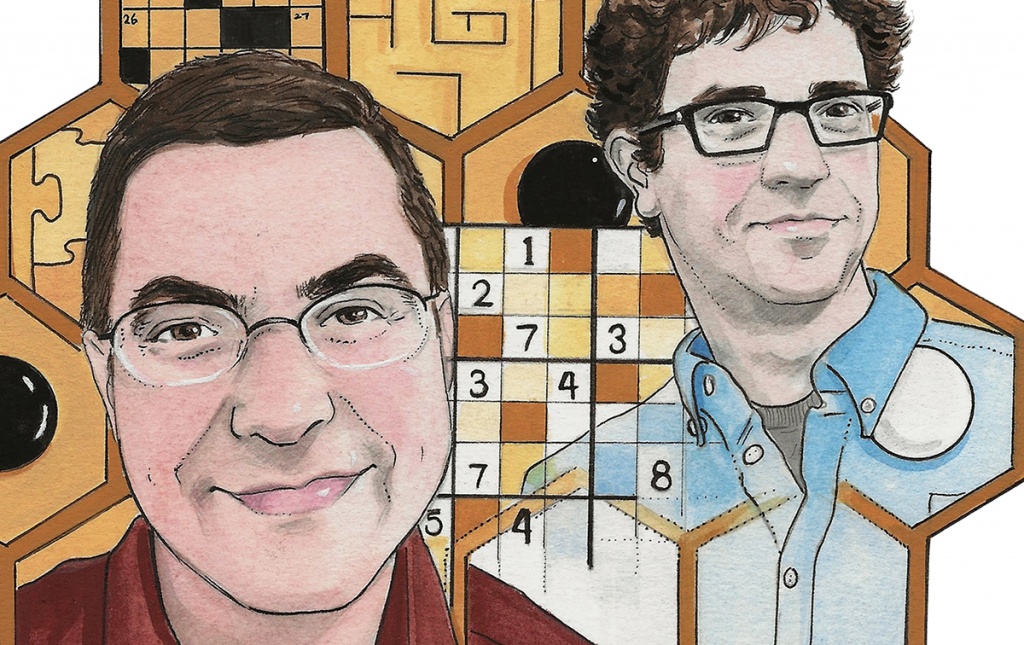 May, 2019
Jennifer Pallay Bassan '09 ScM and her husband, Matthew, announce the Feb. 4 birth of their son, Elliott Reese Bassan.
May, 2019
Ariana Cannavo and Jack Murphy '11 were married July 28 in Providence. In attendance were: Libby Boghossian '09, Marc Bergschneider '73, Mark Dee '11, Daniel Deisley '11, Casie Horgan '11, Misha Joukowsky '87, Allan Just '05, Lawrence Livornese '11, Lindsay McAlpine '09, Luke McGee '01, Portia Johnson McGee '01, Phoebe Manzella Murphy '82, Victoria Nguyen, Serin Seckin '11, Catherine Starr '05, and Deborah Dryer Vo '06. Professor Barrett Hazeltine was also at the wedding.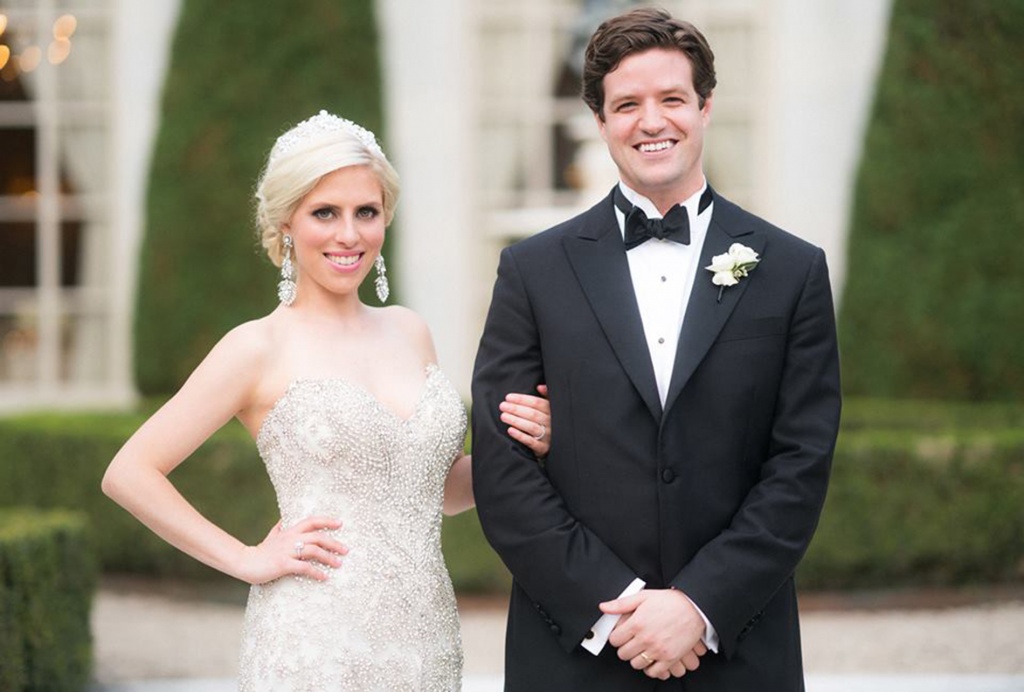 Mar, 2019
Kathleen Lavery and Lucas Renick were married on Aug. 18 in Greenwich, Conn. The bride and groom met during their senior year. The wedding party included matron of honor Wesley Royce, Lauren Falkoff Eggert, Jacquelyn Rudis MacDonald, Jamil McClintock, and Emily Anderson Press. The bride's brother, Michael Lavery '02, did a reading at the ceremony. The wedding brought together many friends, including David and Kathryn Bannon Hearington, Deshaun Mars '09 AM, Jasmine Plummer, Ari Press, and Paul Raymond. Kathleen writes: "It was a joyful celebration filled with love, laughter, and dancing to many Fish Co classics, until we sailed away into the night."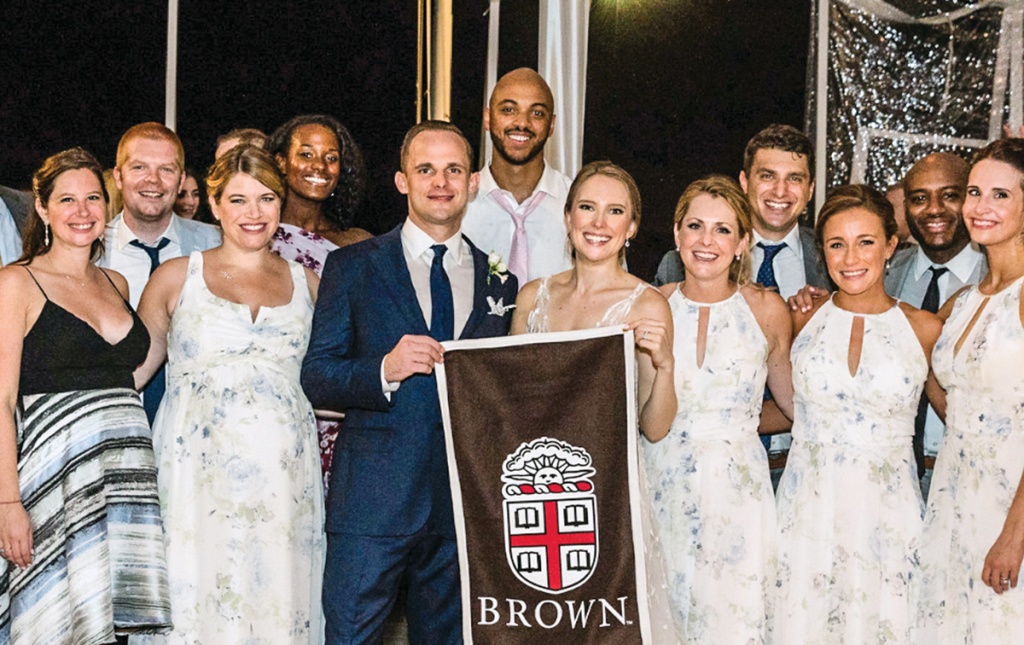 Mar, 2019
Almaz Dessie '11 MD married Michael Moffat on Oct. 7 at the Belle Isle Boat House in Detroit, Mich. Their friend Kira Neel '05,'19 MD officiated the ceremony. Almaz is an assistant professor of emergency medicine and pediatrics at Columbia University Medical Center in New York and practices as a pediatric emergency doctor at New York-Presbyterian Morgan Stanley Children's Hospital. Michael is also a physician, practicing as a pediatric hospitalist at NYU Langone Hospital in Brooklyn. The couple met in 2012 during their pediatrics residency at the University of California, San Francisco Benioff Children's Hospital in Oakland. They have a mutual love of music, global health, and travel. The wedding was a four-day celebration of love, community, and blessings. They honored their Ethiopian and Jewish traditions and surprised their guests with a reunion performance by their band from their residency days in California (Almaz sings lead and Mike plays guitar). Members of Almaz's former dance company at Brown, New Works/World Traditions, also surprised them with a West African dance performance at the reception. In attendance were Senior Lecturer in Theatre Arts and Performance Studies Michelle Bach-Coulibaly; Elizabeth Anto '06, '11 MD; Tarik Asmerom '05; Praveen Basaviah '05; Nora Blackall '08; Alykhan Boolani '06; Mark Brown II '09; Jalle Dafa; Vanessa Danziger '11; Sheila Desai '05; Sybil Dessie '04, '08 MD; Chris Erway '06 AM, '11 PhD; Sushil Jacob '05; Jazzmen Johnson'15 AM; Jori Ketten '02; Kira Neel '05, '19 MD; Meghan O'Brien '06; Ethan Philbrick '08; Micah Salkind '06, '10 AM,'16 PhD; Sophie Shackleton '09; Daniel Sobol '09; Matthew Soursourian '08; Ida Specker '09; Alexx Temeña '16; Nicole Thompson '08; Monica Tilly '11 MD; Jessica Vosburgh; Chantel Whittle '12; Kenya Wright '15; Ali John Zarrabi '06, '12 MD; and Leonora Zoninsein '08.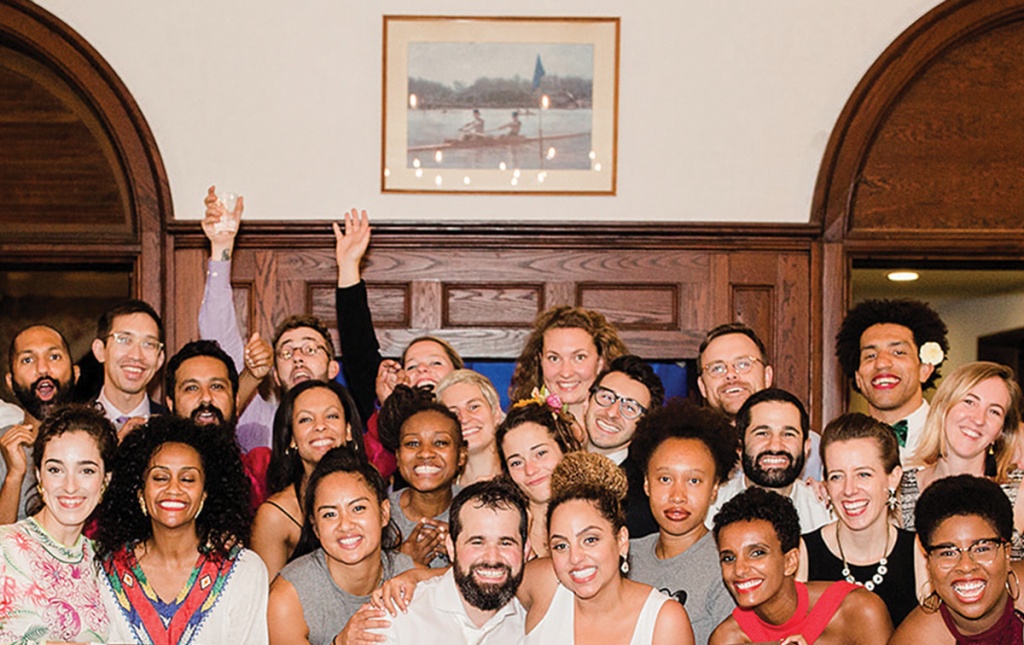 Mar, 2019
The Art of Display
Brown's extensive collections give an art history PhD student the opportunity to put curation theory into practice.
Read More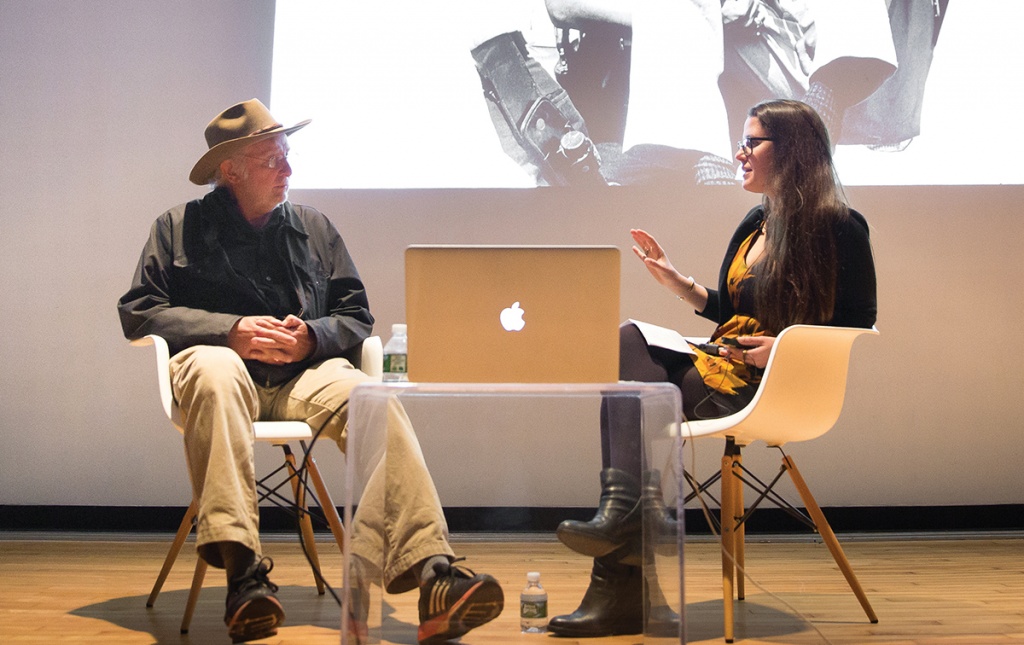 Jan, 2019
George P. Caraberis writes: "With our daughter Jennifer Caraberis '08 living in South Boston and our son Brant and his family living in Natick, Massachusetts, Janice and I are regular visitors to Camp Bruno for football and lacrosse. We often tailgate with Joan and Mike Bernert '76 and Fred and Lori Goldstein Polacek '80."
Jan, 2019
Wendy C. Wolf's son, Adam Wolf Axler '08, married Hannah Copperman '08 in April. Many Brown graduates attended. Wendy spends four months in Martha's Vineyard and the rest of the year in Haverford, Pa.
Jan, 2019
Robert C. Liotta continues practicing family law with Liotta, Dranitzke & Engel in Washington, D.C. Robert writes: "My wife, Barbara, has attained a level of success as a sculptor with a number of pieces owned by museums and collectors. Of our children, Ben '07 is a doctor living in San Diego and married to Yeye Zhang '08, and Joey is working in Barcelona. All is well."
Nov, 2018
Brian Christian '06 married Rose Linke on Aug. 26 in Piedmont, Calif. In attendance were Robin Averbeck '06, Liat Berdugo '08, Alex Collins-Shotwell '06, Andrew Evans '09, Joshua Finn '07, Elizabeth Forsyth '06, Leora Fridman '07, Graff Haley '06, Melissa Riess James '06, Henry Kaplan '06, Raphael Lee '06, Blair Nelsen Prata '06, Alicia Ridenour '06, Felicity Rose '06, Stefanie Simons '06, and Shawn Wen '10.
Nov, 2018
Wrap It Up
Our 12th annual holiday gift guide.
Read More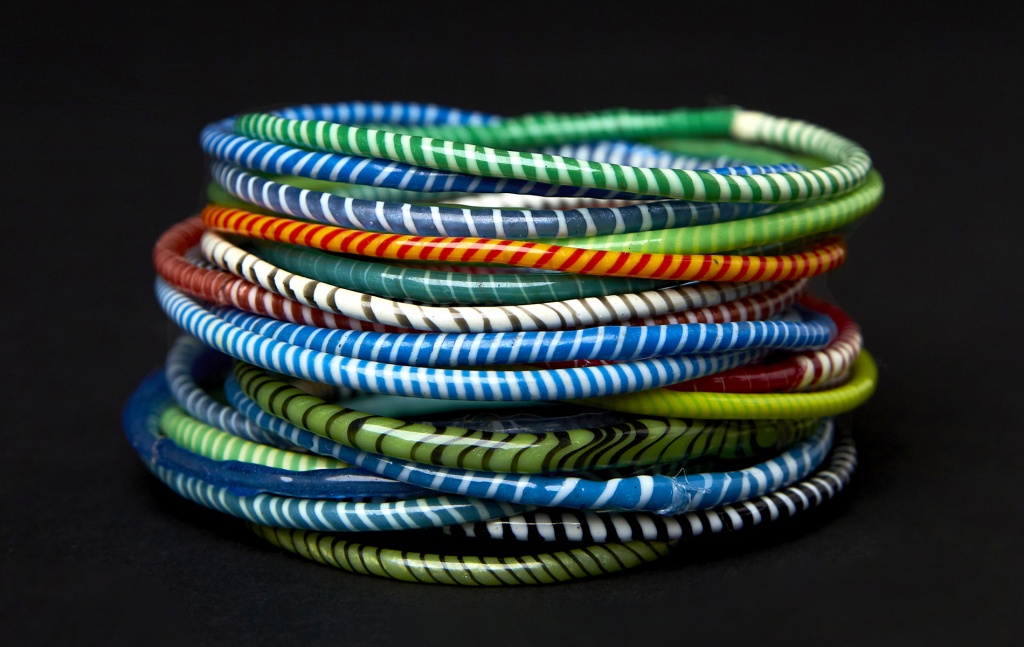 Sep, 2018
Grassroots
Kira Ganga Kieffer '08 and husband Aaron Eisman '08 launch YouLobby.org
Read More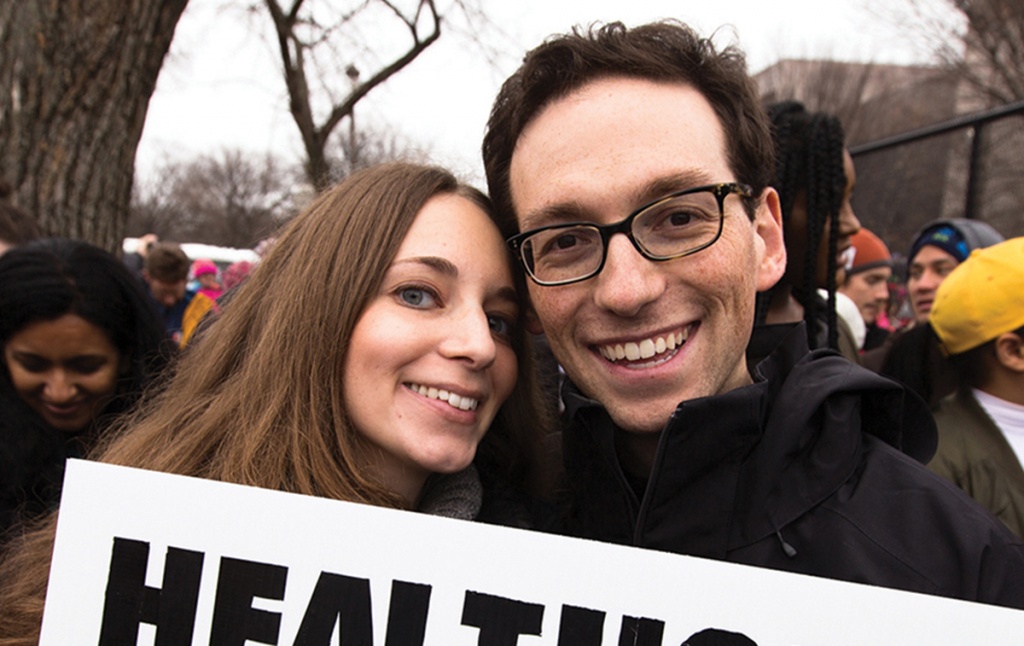 Sep, 2018
Digital Democracy
Youlobby.org makes engaged citizenship easier.
Read More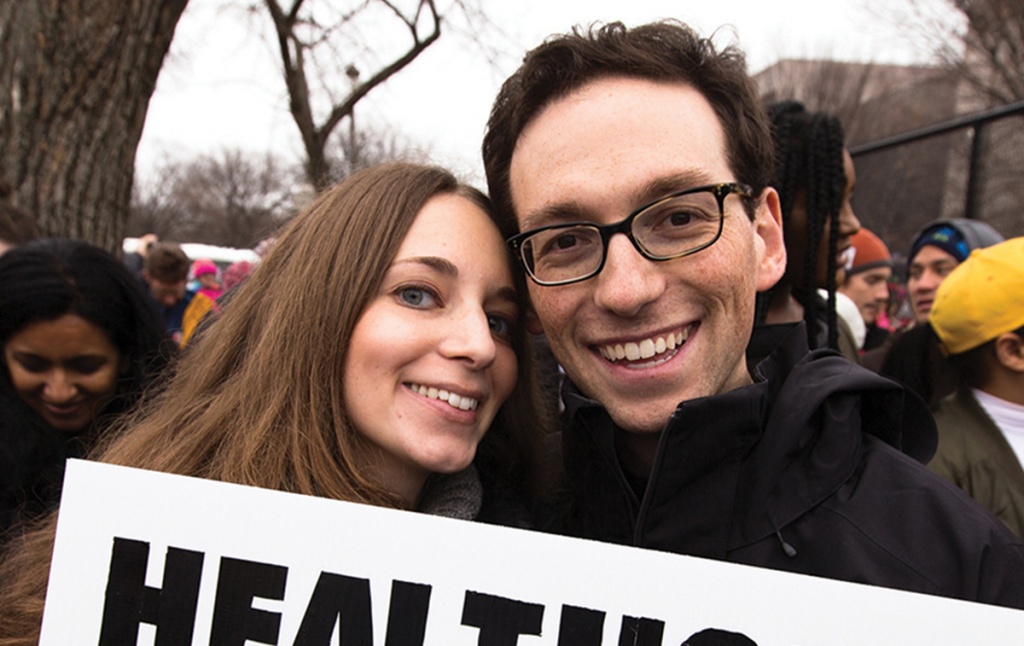 May, 2018
Julia Winter and her husband, Ben, announce the Feb. 10 birth of their son, Samuel Franklin Winter, in Louisville, Ky., where Julia is a third-year dental student and Ben works in management at a dental company. Sam joins big sister Louise and looks forward to his first trip to Providence.
May, 2018
Andrés Acebo became a partner on Jan. 22, at the New Jersey law firm DeCotiis, FitzPatrick, Cole & Giblin LLP.
Apr, 2018
Alisha Lakhani '14 MD and Nilay Patel '12 MD announce their Oct. 7 wedding in Newport, R.I. Alisha is a first-year rheumatology fellow at UMass Memorial Medical Center in Worcester, Mass, and Nilay is a chief medical resident at Massachusetts General Hospital in Boston. Nilay will complete his cardiology fellowship at MGH in 2019. More than 50 Brown and Brown medicine alums were in attendance at the celebration.
Apr, 2018
Ryan Richards and Emily Yahr were married on Sept. 9. They write that it was "a memorable Vermont ceremony and celebration filled with love, laughter, chair-lifting, hammerschlagen, a full wedding conga line, and multiple generations of Brown alums on both sides of the aisle, including Rick Damon '81 AM, Brad Hessel '75, Robb Hughes '08, Leon Jalbert '69, Bruce Richards '69, Aly Richards '08, Celeste Riendeau '08, Aaron Yahr '05, and Barron Youngsmith."
Jan, 2018
Bob Frantz and Brittany Prescott celebrated their wedding day on July 22 with several fellow Brown grads, including Eric Beck; Isaac Belfer; Kevin Burns; Lea Mouallem Desrosiers; Jon Gell '72, '75 MMSc, '75 MD; Keith Hankins; Evan Kantor; Nat Seelen; Amy Seibel '09; and Jeremy Welland.
Jan, 2018
Jonathan Guyer is a journalist focused on the politics of art and literature in the Middle East. For the past five years he has researched Arabic comics in Egypt, interviewing scores of artists and translating hundreds of cartoons from Arabic. He is also a contributing editor of the Cairo Review of Global Affairs, a policy journal published by the American University in Cairo. At the Radcliffe Institute, he is writing a book on the new wave of comic art that has electrified the Middle East and North Africa over the past decade. He has written for Guernica, Harper's, the Los Angeles Review of Books, Le Monde diplomatique, the New Yorker, the New York Times, NYR Daily, the Paris Review, and Rolling Stone and is also a regular contributor to Public Radio International's The World. In 2015, he wrote widely about the Charlie Hebdo attacks in Paris,
including a cover story for Nieman Reports, which was recognized by the Society for Features Journalism.
Jan, 2018
Alana Jacoby and Sam Kusnetz '02 were married on Oct. 28. The two Production Workshop board alums staged the production at the Owl's Hoot Barn in Coxsackie, N.Y. Stephanie Buss was a bridesmaid, and Joe Blodgett '03 led the kazoo chorus. Alumni guests included Matthew Gelfand, Jarrod Green '02, Jacob Johnson, Anna Kentros '09, Josh Loh '03, Tracy Hadden Loh '04, Drew Madden '10, Hannah Perrin, Alex Rosenthal, Lauren Rubenzahl '03, Gayle MacDonald Shanley '04, Patrick Sheehan '06, John Sheehy '07, Justin Spiegel, Matt Steinberg '19, and Lieva Whitbeck '06, and the pirates of ARRR!!!, Brown's piratethemed a cappella group, cofounded by the groom in 1999 and captained by the bride in 2007, raided the cocktail hour. The wedding was photographed by Eileen Meny '07.
Jan, 2018
Stacy Gugliotta Poli and Christopher Poli '08 were married on June 24 in Boston. Many Brown alumni were in attendance, including an appearance by Bruno. The wedding party included: Sean Hurley '08, Cameron Stewart Leax, Molly Meadows, Bailey O'Donnell, Tracy Dungo Porges, Jeff Prough '08, David Robertson '08, Dan Rosen '10, and Rugo Santini '06. Also of note, Carolan Norris, senior associate director of athletics, who coached Stacy in field hockey at Brown, attended the wedding. The couple live in Belmont, Mass., with their rescue German Shepherd mix, Hank.
Jan, 2018
Tom and Lynn Graham Goldberg of Westport, Conn., announce the July 29 wedding of their son Mark '07 to Chrissie Koningiser '07 in Chittenden, Vt. Mark's twin brother, Dan Goldberg '07, was best man, and Dan's wife, Madelyn Morris '08, was in the wedding party. Their daughter, Carolyn Goldberg Butler '05, did a reading at the ceremony. Mark and Chrissie's classmate, Liz Bird, became a Life Minister for the day and officiated to marry them on a field overlooking the mountains. Many other Brown alums attended, including Ben Aronson '07, Lydia Dworetzky '07, Caitlin Fox '07, Mike Hammond '08, Jon Hillman '09, Kathleen Loughlin '07, Jimmy Lowe '08, John Nagler '07 Dan Neff '74, Nancy Fuld Neff, Matt Newcomb, Elise Meyer, Dan Petrie, Jilane Rodgers Petrie '06, Drew Rifkin '07, Sophie Waskow Rifkin '07, Ryan Shewcraft 07, Jackson Shulman '07, Kevin Sieff '07, and David Wishnick '07.
Jan, 2018
Big League
Can Hayley Moore '08 succeed in bringing fans to support a professional women's ice hockey league?
Read More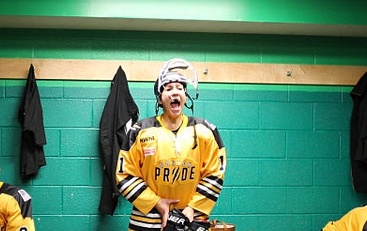 From the November/December 2017 Issue
Send your news to class communications cochair Adam Axler or directly to the BAM at alumni_magazine@brown.edu.
Robb Hughes and Samantha Set were married on July 15 at the Historic Pabst Brewery in Milwaukee. Harry Houghton officiated the ceremony and was the DJ at the reception. Bridesmaids included Debbie Brooks '12 MD, Stephanie Carmack, and Christine Chen '12 MD, and Leah Segal was there in spirit. Groomsmen were Casey Bohlen, John Cox and Adam Emrich '09 ScM. Also in attendance were Eliza Congdon, Sophie Epstein, Mike Huang '09 ScM, Natalie Moroz Karagodsky, Jake Moore, Aly Richards, Ryan Richards '06, Celeste Riendeau, Patrick Strotman, and Kenji Tagaya.
Alec Pinkham '09 ScM (see Jean Trescott Lambert '68).
From the September/October 2017 Issue
Send your news to class communications cochair Adam Axler or directly to the BAM at alumni_magazine@brown.edu.
Taryn Martinez '12 AM and James Hoehlein were married on June 23 at Blithewold in Bristol, R.I. Having met while undergraduates at Brown, they have fond memories of Rhode Island and its beauty. Friends from Brown in the wedding were Maysa Jarudi, Matthew Lent, AnneMarie MacPherson, Austin Ranz, Sonia Saraiya, and Hiro Tanaka. Brunonians in attendance included Rachel Cronin '17 MAT, Sarah Lester, Benjamin Leubsdorf, Jennifer Magalong, Robert McCartney, Pamela Pelizzari, Anthony Roggio, and Michael Spertus. Taryn and Jimmy write: "We were so excited to share this special day with our family and friends, especially our friends from Brown, who killed it on the dance floor."
From the July/August 2017 Issue
Send your news to class communications cochair Adam Axler or directly to the BAM at alumni_magazine@brown.edu
From the May/June 2017 Issue
Send your news to class communications cochair Adam Axler or directly to the BAM at alumni_magazine@brown.edu
From the January/February 2017 Issue
Nathaniel Bowling writes: "On Sept. 20 family and friends gathered in Providence for Jason Henry Portenoy's coronation as "King of the Day." In attendance were Thalia Beaty, Nathaniel Bowling, Daniel Nelson Dodson, Anthony Johnson, Matthew Novick, William Andrew Parker, and Lenson Pellouchoud."
Lacey Drucker and Alexander Clifford '06 were married on Aug. 13 in Woodstock, Vt. Lacey is a communications manager at Anheuser-Busch, and Alexander is a customer manager at Fundera, a financial technology start-up. The couple lives in Brooklyn with their three cats. In attendance were Matthew Bauman '10, Guy Bloembergen '09, Katherine Cooper '09, Ross Cowan '07, James Flynn '11, Jessica Goldschmidt '10, Charlotte Graham '07, Elizabeth Hang, Dan Hernandez '06, Allison Horton '10, Elizabeth Inglese, Eileen Meny '07, Elliot B. Quick '07, James Rutherford '07, Benji Samit '06, Sophia Shackleton '09, Daniel Sobol '09, and Anne Troup '07.
Dan Lawlor writes: "After working as a classroom teacher for several years in Fall River, Massachusetts (and occasional political work in beloved Rhode Island), I've transitioned to fund-raising for Super Stars Literacy, an early-childhood literacy program serving more than 1,000 students and families in the Oakland, California, area. When a child learns to read, that child has the power to transform the future. The Bay Area is misty, beautiful, and breathtaking—and there are thousands of kids who deserve the supports required to really access the broader opportunities in the region. If you're in town, let's get coffee and talk about how to change the world."
From the November/December 2016 Issue
Andrés Acebo and his wife, Janice, announce the July 8 birth of their second child, Luke Matthew Acebo.
Alex Pinkham (see Virginia Macmillan Trescott '38).
Zac Townsend was named the inaugural chief data officer at the California Government Operations Agency. Zac has been a product management lead at Gusto since 2016 and previously worked as director of product management at Silicon Valley Bank, and as cofounder and head of product at Standard Treasury.
From the September/October 2016 Issue
Elana Goldberg Schrank and her husband, Seth, announce the March arrival of their daughter, Mira Judy Schrank. Elana writes: "Rob Goldberg '81 is one of the 'kvelling' grandparents." Elana, Seth, and Mira live in Northbrook, Ill., where Elana and Seth both work in business consulting.
From the July/August 2016 Issue
Flynn Berry's novel, Under the Harrow, was published in June by Penguin. She writes: "My professors at Brown were tremendous and I'm so grateful to them (especially Carole Maso and Joanna Howard)."
From the May/June 2016 Issue
Jay Levin '12 MD and his wife, Michal, announce the Feb. 26 birth of Joseph Ganz Levin. Jay writes: "Mom, dad, and baby are all doing well. Joey can't wait for his first Brown Commencement parade celebration."
Conor Reardon will serve as a law clerk to the Honorable John G. Roberts Jr., Chief Justice of the United States, during the October 2016 term.
From the March/April 2016 Issue
Jennifer Caraberis (see George Caraberis '77).
Blythe Crane married Matthew Fallon (Dartmouth '05) on Oct. 31 at the Madison Club in Madison, Wisc. The wedding party included Benjamin Brown '12 MD, Hannah Copperman, brother of the groom Peter Fallon '11, Brown women's golf coach Danielle Griffiths, Christine Livoti '09 ScM, Michael and Monica Skeldon McBride '06, Howard Pollack '75, James Ryan '79, Emily Washington '06, and Lawren Wellisch '12 MD. Blythe and Matt met in Charlottesville, Va., while attending the Univ. of Virginia Darden School of Business.
From the January/February 2016 Issue
Jessica Gorkin and Jacob Albertson '05 were married in Lenox, Mass., on June 14. The brother of the groom, Joshua Albertson '96, and the parents of the bride, Janet Uscher Gorkin '69 and Brett Gorkin '69, were present. Other alumni guests included Spencer Amdur; Roxana Arvanaghi; Stephen Colelli; Carey Deganaro; Kate Dumouchel '05, '09 ScM; Cara Farber; Mariano Fernandez '91; Susannah Gilbert; Teddy Goldsmith '05; Peter Hainer '69; Sean Kellem '05; Christine Livoti '09 ScM; Elizabeth Loerke; Michaela Seadale Moriarty; Catherine Pearson; Stephen Pepe '05; Ariana Raufi '09, '14 MD; David Richardson Jr.; Cara Sandberg '05; Benjamin Wiseman '05; and Joseph Woffard '05.
From the November/December 2015 Issue
Sara Epstein and Adam Lewin '09 were married on May 24 in San Francisco. The wedding party included the father of the bride, Robert Epstein '66; the best man and groom's brother, Eric Lewin '12; the bride's brother, Daniel Epstein '00; the maid of honor and bride's sister, Laura Epstein Flink '04; and her husband, David Flink '02. In addition to Meeting Street Cafe cookies shipped in for the occasion, many alumni attended, including Renee Ahlers '09, Stephen Alerhand, Steven Beckoff, Daniel Block '10, Anya Rothstein Cohen '09, Joel Cohen '10, Toby Cohen '09, Christine D'Auria, Matthew Drooyan, Matthew Finn, Emily Benjamin Finn, Matthew Gelfand, Debra Grossman, Smita Gupta, Aviad Haimi-Cohen, Jay Levin '12 MD, Rachel Caris Love, Stefan Caris Love '06, Brian Luu '09, Christina Ma '09, Hannah Miller, Michael Morgenstern, Ryan Mott '09, Emily Polivy, Allison Schneider '10, Nicole Summers, Jordi Torres '10, Jeremy Zeitlin '07, and Jason Ziplow '10.

Aidan Levy's book, Dirty Blvd.: The Life and Music of Lou Reed, was released Oct. 1 from Chicago Review Press.
Hannah Shulman will marry Aaron Paul '06 on Nov. 14 at Round Hill Hotel & Villas in Montego Bay, Jamaica. Hannah's brother Sam Shulman '06 will serve as best man. Alums who responded that they will attend include Kathleen Bunnage, Sarah Carroll '03, Jason Gelbort '06 Eva Hamden, Angela Kim '06, Michael Klufas '06, Elizabeth Laundy, Andrew Matheny '06 '06 AM, Natalie Meyers '09, and Bailey Seybolt.
From the March/April 2015 Issue
Clancey Bateman married Andrew Potter on Sept. 20 in Harvard, Mass. Alums in attendance included maid of honor Erin Brown, groomsman Craig Kennedy and Stephen Babish, Dana Frankel, Olin and Kyle Evans Gay, Daniel Hudner, and Stephanie Syc-Mazurek.

Julia Riddle Winter and her husband, Ben, announce the Aug. 9 birth of Louise Leone Winter, who weighed in at 6 pounds and measured 19 inches. Julia writes: "Everyone is happy and healthy and she already owns an abundant supply of Brown clothing!"
From the January/February 2015 Issue
Anna Squires Levine and Eytan Kurshan married Sept. 1 in Philadelphia. Among the alums at the ceremony were Laura Berger '91, Leora Fox, Dan Hudner, Yael Richardson Kalman, Rachel Kanter Kepnes, Kevin Mazurek, Stephanie Syc-Mazurek, Lisa Miller, Patrick Molitoris, Rebecca Russo, Ron Sarachan '77, Elana Goldberg Schrank, Michel Selva '74, Josh Littenberg-Tobias, and Liza Littenburg-Tobias.
From the November/December 2014 Issue
Andrés Acebo and his wife, Janice, announce the Feb. 10 birth of their first child, Zachary Jude Acebo.

Eytan Kurshan and Anna Squires Levine were married in Philadelphia on Sept. 1. Alums in attendance were Laurel Berger-Figliola '91, Leora Fox, Dan Hudner, Yael Richardson Kalman, Rachel Kanter Kepnes, Josh and Liza Littenberg-Tobias, Kevin Mazurek, Patrick Molitoris, Rebecca Russo, Elana Goldberg Schrank, Stephanie Syc-Mazurek, Jacob Baskin, Lisa Miller '78, Ron Sarachan '78, and Michel Selva '74.

Alec Pinkham '09 ScM (see Virginia MacMillan Trescott '38).
From the September/October 2014 Issue
Stephanie Brag (see Amy Leeds '74).

Michael Morgenstern moved to San Francisco to open a production company, Everything is Film. The company will produce narrative feature films, brand videos for tech companies, and music videos. He writes: "If you'd like to be involved, get in touch!"

Kara Neergaard Sherman (see Matthew Weaver '02).
From the July/August 2014 Issue
Derrick and Bethany Ellis Mong announce the Jan. 23, 2013, birth of Johnathan William, who weighed 9 pounds, 2 ounces. His older sister is Kasey Ellis.

Natalia Fisher (see Caricia Fisher '76).
From the May/June 2014 Issue

Jhale Ali married Yusuf Kazi on Aug. 25 in a ceremony officiated by Reimi Hicks. The couple celebrated in true Brunonian style with friends, family, and former classmates. They even included a replica of the Van Wickle Gates etched onto their wedding cake!
Susan Keller and Jake Westermann '10 were married on Aug. 2 at Ault Park in Cincinnati. More than 50 alumni joined in the festivities. The couple happily reports that they've settled back in R.I., where they first met. Jake and Susie both work at St. George's School in Middletown and visit Brown often.
Kori Schulman (See Holley Atkinson '81).
From the March/April 2014 Issue

Alexandra Brown married Stephen Bernardi '07 on Aug. 17, at the Garrison in Garrison, N.Y. The ceremony was officiated by Rev. James Alley '71 AM. Guests included Grant Bowen '07, Chris Burke '07, Pat Clark '07, Megan Collins, Becky Crossin, Craig Fountain '06, Lena Groeger, Neil Hamel '07, Corey Kunz '03, Ozzie Myers, Jacob Nettleton, Hannah Nichols, Kelly Powell '06, Chris Rigali '06, and Ari Zamir.
From the January/February 2014 Issue

Elana Goldberg Schrank writes that she and Seth Schrank (Indiana '05) celebrated their first wedding anniversary in October. They were married last year in Buffalo, N.Y., where Elana's parents, Shira and Rob Goldberg '81, live. The happy couple enjoyed having so many friends and family in attendance, including Brunonians Yael Kalman, Rachel Kanter Kepnes, Eytan Kurshan, Anna Levine, Josh Littenberg-Tobias, Liza Littenberg-Tobias, Etan Newman '09, Jean Rudnicki, and Rebecca Russo. Seth and Elana live in Chicago, where they both work in consulting.
From the September/October 2013 Issue
Tyler Rowley (See Engagements & Weddings, Jacqueline Yee '03).
From the May/June 2013 Issue
Hans Sprecher writes: "In July, my childhood best friend, his wife, and I will be flying to London, purchasing a Fiat Panda, and driving to Mongolia to complete the Mongol Rally. Our team is Gobi or Go Home, and we would love for some Brunonians to follow our adventure on our website, gobiepic.com . Along the way, we are raising money to save orphans and the rainforest."
From the March/April 2013 Issue
Are you ready for our 5th reunion, May 24–26, 2013? The Reunion Committee has been busy planning a memorable weekend. Visit our Facebook page, Brown University Class of 2008, for details on the weekend. And, while you're making your plans to come back to campus, don't forget to also give back for our 5th Reunion! Our class is aiming to set a new 5th Reunion record class gift of $155,000 by June 30, so please help us reach our goal and make a positive impact on life at Brown by making your gift to the Brown Annual Fund today!
From the September/October 2012 Issue
Miriam Altman writes: "Since graduating from Brown, I have completed Teach for America in New York City, and am now pursuing an MPA at NYU Wagner. Additionally, I have cofounded an organization, Kinvolved, which won the Inaugural National Invitational Public Policy Challenge hosted by Penn's Fels Institute of Government on Apr. 22."
From the May/June 2012 Issue
Patrick Fisher, Kate Hammond, Nick Houston, Matthew Mullenax, and Jose Yearwood (see Engagements & Weddings, Maggie Connolly '03).
From the March/April 2012 Issue
Byron Asher, Ben Berman, and Will Bowling are celebrating the one-year anniversary of living together in Bywater, New Orleans. They write that they enjoy the close quarters of their two-bedroom shotgun home. The past year has seen a steady stream of visitors sleeping on the fold-out futon and in the patio cabana, including but not limited to: Colin Baker, Joshua Bauchner '07, Kathleen Bowling '77, Nathaniel Bowling, Danny Bowman '07, Billy Brennan, Jonathan Coleman '09, Liam Daniel Pierce, Adam Delehanty, Christina DesVaux '06, Max Emont, Henry Freedland, Addie Goss '06, Nick Horton '04, Nathan Karp '08, Thalia Julme '07, Divya Kumaraiah '07, Claire Mehling '09, Patrick Murray, Sabrina Ramos '09, David Richardson, Kathleen Ross, Ian Sherman, Matthew Sledge, Nate Sloan '09, Ike Sriskandarajah, and Sophie Tintori '09. They eagerly anticipate visits from Ellen Chu '08, Perrin Ireland '09, and Drew Parker Aingaran. All Brown alumni are encouraged to visit.
Marykate Bergin writes: "I'm running the Boston Marathon in April for the Dana-Farber Cancer Institute. My team is working to raise money for innovative cancer research and new treatments. It's such a great cause, and I know it will be a life-changing experience for me. I am hoping to be paired with a Patient Partner, a child currently being treated at Dana-Farber/the Jimmy Fund Clinic. I was floored to learn how much this event raises for Dana-Farber and inspired by the team members from all walks of life who have been touched by cancer in some way. Donations to the Dana-Farber institute in my name would be very welcome and appreciated."
From the January/February 2012 Issue
Jose Enrique Macian is general editor of a book about world-renowned theater director and visual artist Robert Wilson. Its publication coincides with Wilson's 70th birthday and the 20th anniversary of his Watermill Center on Long Island.
Wesley Wu '09 MMS (see Engagements & Weddings, Peter Chai '06).
From the November/December 2011 Issue
Thomas Ghiden (see Eve Watson '96).
From the September/October 2011 Issue
Daniel Lawlor writes, "After a whirlwind year, I, along with several others, including Kim Gemme '09 and Tara Gonsalves, have successfully obtained a master's degree in education through the Harvard Graduate School of Education (HGSE). The year was challenging and inspiring. Through the work of HGSE professor Karen Mapp, I have seen and been inspired by examples—from Massachusetts to Maryland—of successful school change created with, not for, families, students, and communities. Apparently an Ivy League degree isn't necessary to create an amazing school. That said, my history professors at Brown, particularly Luther Spoehr, helped me to appreciate the importance of context in understanding and working with people and institutions, and for that I am so grateful. Going forward in the world of U.S. public schools, a deep concern for community and context, and an appreciation of that kooky, inquisitive Brown spirit, will help keep my chin up and, I hope, allow me to better work with colleagues, students, and families for all of us to build better schools for a better world."
From the March/April 2011 Issue
Bethany Ellis Mong (see Engagements & Weddings).
From the January/February 2011 Issue
Emily Benjamin (see Engagements & Weddings).
Meaghan Casey (see Engagements & Weddings, Nina DiBona '07).
Sophie Choukas-Bradley (see Engagements & Weddings, Emily Benjamin).
Matthew Finn (see Engagements & Weddings).
Suza Gilbert '09 ScM (see Engagements & Weddings, Abigail Gilbert '02).
Blair Hickman and Dan Levitt (see Engagements & Weddings, Nina DiBona '07).
Piet Walvoord (see Engagements & Weddings, Josh Waitzman '07).
From the September/October 2010 Issue
Ikenna Achilihu was invited to serve as a Peace Corps volunteer in the Federal Republic of Sierra Leone, where she will be a science teacher in secondary education. Ikenna writes: "I am part of the first group to return to Sierra Leone since the end of the war, and the people of Sierra Leone are eager to rebuild after witnessing untold atrocities. The education sector is in dire need of assistance and outright reform, so the government has requested education volunteers with assistance in other sectors to follow."
From the May/June 2010 Issue
Heath Brackett (see Sheryl Cardozo'92).
From the January/February 2010 Issue
Eric Beck (see Roy Beck '74).
Ari Press (see Richard Press '60).
Carol Celestine writes: "I hope all is well a year out!"
From the November/December 2009 Issue
Jennifer Caraberis (see George Caraberis '77).
From the September/October 2009 Issue
Connect with us at the Brown University Class of 2008 Facebook page.
From the July/August 2009 Issue
Blair Hickman will embark on a fundraising road trip this summer to raise money for the Ronald McDonald House Charities. Her trip is in memory of her mom, following a road trip she took in 1977. Along the way Blair will stop at 10 Ronald McDonald houses to serve dinner. Her team is in the middle of a big fundraising push, including a search for a hybrid car, and invites you to visit their website at http://casserolesforcancer.com for more information.
From the March/April 2009 Issue
Natalie Johnson (see Richard Ionata '57).
Aingaran Sriskandarajah (see Mayu Sriskandarajah '01).
Nathan Wyeth (see Sanjay Ranchod '96).
From the January/February 2009 Issue
Jennifer Caraberis (see George Caraberis '77).
Natalia Fisher (see Caricia Fisher '76).
Tara Schuster writes: "This summer a group of 20 Brown artists and I put on a play I wrote while at Brown studying abroad in France and with the help of Prof. Mary Gluck in the New York International Fringe Festival. We received some very favorable reviews and a lot of press attention. This is a great story of faculty, students, and alums taking work that originated in class and putting it out into the real world. The website for the play is BeBraveAnna.com."
From the September/October 2008 Issue
Sophie Barbasch (see Daniel Mermel '03).
Nadia Maccabee and Oleg Ryaboy were married June 29 at Beth Jacob Congregation in Mendota Heights, Minn. Nadia entered the Univ. of Minnesota Medical School in August, planning to become a pediatrician. Oleg, currently lead IT architect for the technology office of CVS/Caremark Corporation in Woonsocket, R.I., has an MS in software engineering from Carnegie Mellon and a BS from the Univ. of Minnesota. The couple traveled to Israel for their honeymoon.
From the July/August 2008 Issue
Heath Brackett (see Sheryl Cardozo '92).
Debra Grossman (see Rebecca Spielfogel Polivy '02).
Natalie Johnson (see Dave Johnson '77).
Julia Shapira (see Miriam Shapira '01).
Obituaries
Aug, 2023
Verner S. Wilson '08, of Bristol Bay, Alaska; Mar. 23. His passion for the environment led him to pursue a degree in environmental management at Yale. He went on to work with organizations such as the World Wildlife Fund, the Bristol Bay Native Association, and Friends of the Earth. In his role as the director of natural resources at the Bristol Bay Native Association, he worked on regional strategies to adapt to climate change, international shipping issues, comanagement of the region's fisheries and other wildlife, and conservation of the land and waters for future generations. As a senior oceans campaigner at Friends of the Earth, he focused on shipping-related marine environmental issues in the Pacific Northwest and the Arctic. He devoted a substantial part of his adult life to campaigning against the proposed Pebble Mine in his home region of Bristol Bay. He was always willing to lend a helping hand and enjoyed traveling the globe and exploring new cultures. He is survived by his mother and father; two sisters; a brother; a niece; and four nephews.
Oct, 2021
Tara Olsen Cates '08, of Los Gatos, Calif.; May 24, of cancer. She had a successful career as a software engineer at NetApp and later at Apple. Her sharp intellect and abilities distinguished her and even in the midst of her illness, she was promoted to senior engineer at Apple. She met her husband at NetApp, married in 2011, and had a daughter in 2014. With a passion for the outdoors, they created many family memories hiking and camping in Yosemite, Santa Cruz, and many other nature parks. She also spent special times traveling with her parents and extended family, who hold special memories of her river rafting, horseback riding, rock climbing, and hiking in the final weeks of her life. She is survived by her husband, Sam; a daughter; her parents; and a large extended family.
Apr, 2021
Evan Werlin '08, of Philadelphia; May 27, of cancer. After Brown, he went to medical school at the University of Pennsylvania before moving to San Francisco to begin a surgery residency at UC San Francisco Medical Center. Throughout a series of treatments for cancer, he continued to practice medicine, serving as chief surgery resident and matching for a vascular surgery fellowship at UCSF in early May 2020. He enjoyed music and running and is survived by his parents and many friends and colleagues.
Apr, 2020
Rukesh S. Samarasekera '08, of Orange, Calif.; Nov. 19. He was an avid writer and communications professional who used his skills to introduce the world to the LEED projects that are changing the way we look at buildings and what they can do, to the people behind those projects, and to the concept that we really can make the world better if we each do our part. He was the Storyteller and Changemaker of the U.S. Green Building Council and the mastermind behind the Changemakers podcast series that highlighted the stories of sustainability champions. In 2014 he hosted inspirational events for Catalyst Week. In 2015 he established Sarong Shorts, a company that worked with single mothers in Sri Lanka to produce upcycled sarongs. He also started the Comeback Collective, an educational and inspirational multimedia project celebrating tenacity in the face of hardship. He is survived by his parents, grandmother, a brother, an aunt and uncle, and a cousin.