Class of 2010
Aug, 2023
Lester Stone II independently published The Observations, Rare Occurrences and Interventions by Death in April 2023. The book is available on Amazon.
Aug, 2023
Kaileigh Callender was selected for the Leadership Council on Legal Diversity (LCLD) 2023 Pathfinder program. The program trains high-performing, early-career attorneys on foundational leadership and relationship building skills. She is an associate in the firm's litigation group, where she focuses her practice on employment litigation and business and commercial disputes. She also serves on the board of directors of Boston Youth Sanctuary.
Apr, 2023
Noble Macfarlane writes that he and his wife, Hannah Lennett '11, have been enjoying their time living in Amsterdam, where they've been for more than a year.
Apr, 2023
Fresh Ink for April–May 2023
Books by Antonia Angress '13, Ryan Lee Wong '10, and Harris Solomon '07 AM, '11 PhD
Read More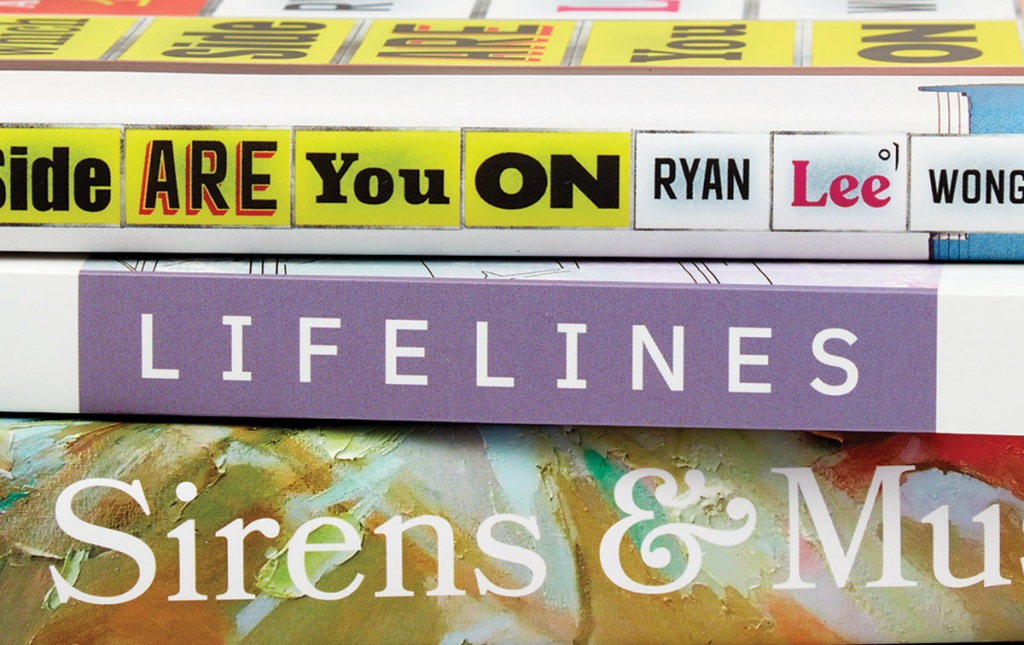 Jan, 2023
Change Catalyst
Gaurab Chakrabarti '10 may just transform the chemical industry
Read More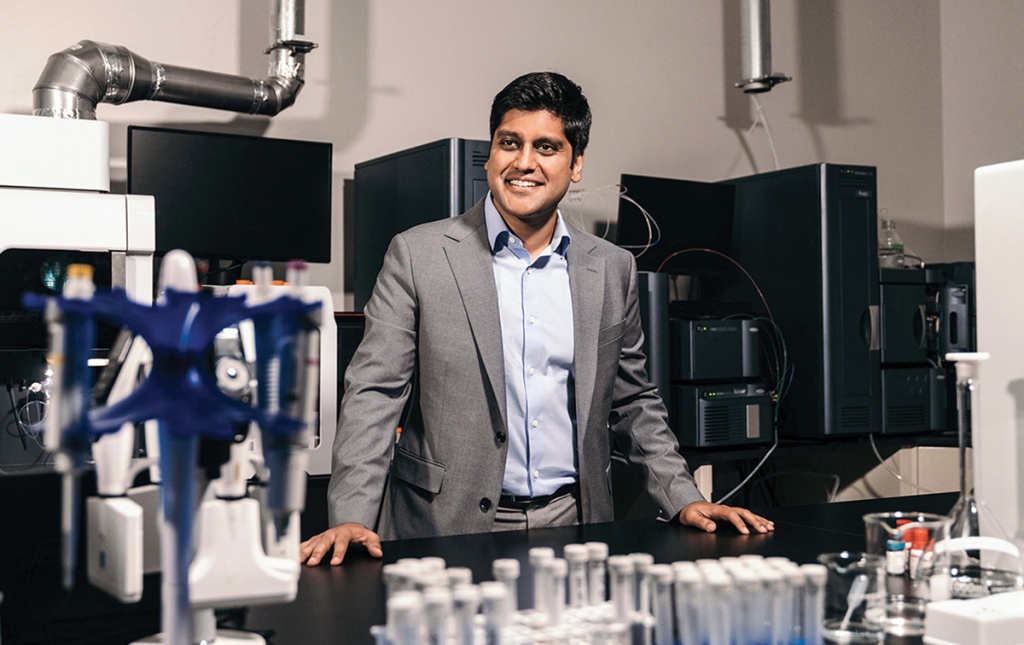 Nov, 2022
Bruktaweit Addis and Tif Slama celebrated their marriage on May 16 at Awbury Arboretum in Philadelphia, two years after eloping during the early pandemic. They were joined by family and friends, including Tif's brother-in-law, Bill Seeley '93, bridesmaids Courtney Baskin, Jenna Harris, Nic Mooney, Michelle Morales, Brice Peterson, Nicole Taykhman, and friends Michael Danna, Kelly Devlin, Lakshmi Madhavan, Brian Mastroianni, Celina Pedrosa, Yaa Sarpong '10, Felipe Umana, and Randi Siegel Weniger '05. The couple's one-year-old daughter, Beza Slama, was a special part of the celebration, serving as a flower girl alongside her cousins.
Jun, 2022
Kelly McWilliams released her YA novel Mirror Girls. Set in a rural haunted Georgia at the height of Jim Crow, it's about biracial twin sisters separated at birth—one is obviously Black, while the other can pass as white. It's a brilliant examination of identity, colorism, and familial ties like The Vanishing Half, yet it's the rare gothic horror novel that seamlessly weaves historical fiction.
Apr, 2022
Lee Taglin writes: "I'm head of operations for Knock for Democracy (knockfordemocracy.org). By building a volunteer experience that is easy, accessible, community-driven, and legitimately fun, Knock for Democracy is transforming political volunteering from an every-four-year obligation into an engaging and empowering practice, all while upending results in tightly contested races. In 2020, Knock for Democracy volunteers completed nearly 12,000 phone banking shifts and made over 2.8 million calls to key voter constituencies in swing districts and battleground states, where 11 of our 19 target candidates won their races. We're fundraising for the 2022 midterms and are seeking committed partners to join and support our mission. If you're interested, I'd love to chat! I can be reached at lee@knockfordemocracy.org."
Apr, 2022
Alejandra Rojas and Tristan Freeman were married on Nov. 20 in a small ceremony with immediate family. They met in 2014 at a volunteer alumni event in a women's shelter in Brooklyn, N.Y. They still live in Brooklyn with their dog Russell.
Jan, 2022
Sara D'Apolito Dworkin and Harrison Avart were married on Sept. 4. They were married at Grounds for Sculpture (N.J.) surrounded by their family and friends and many fellow Brown alumni.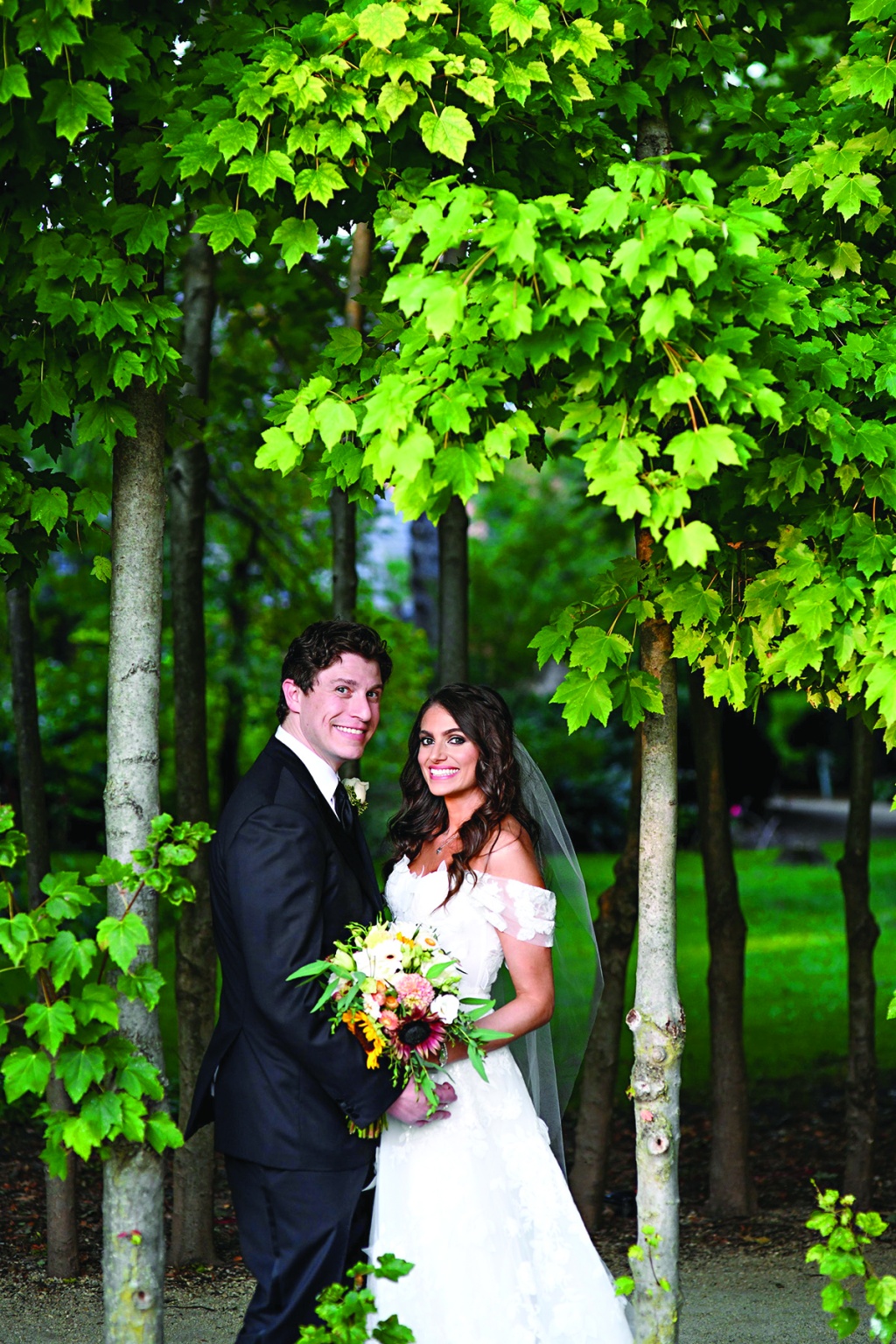 Nov, 2021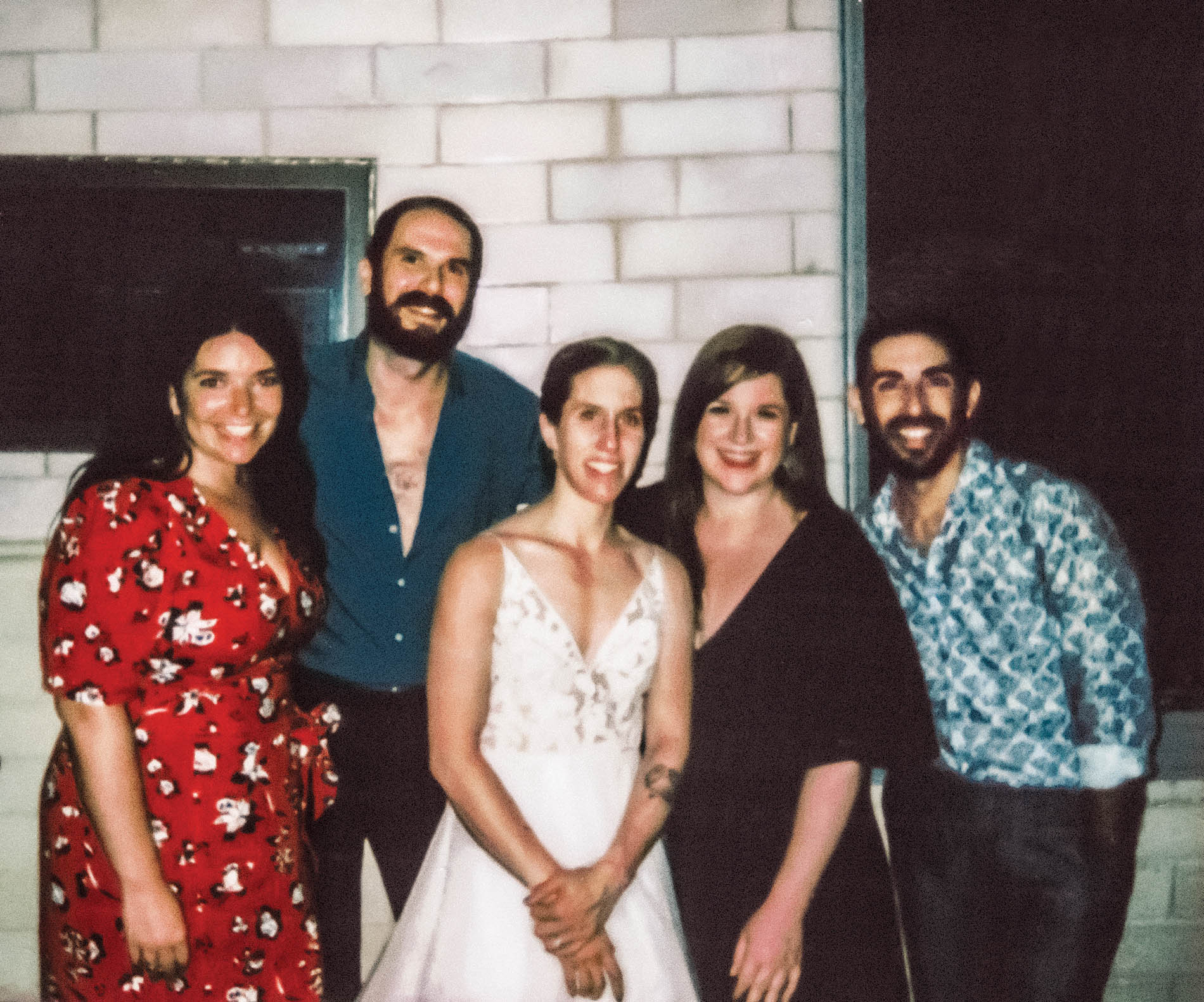 Ryan G.W. Grubbs was one of a group of Brunonians celebrating the wedding of Rachel Z. Arndt and Vincent Peiffer in Chicago on July 17. Other Brown grads in attendance were Hannah Garrett '08, Ben Hyman '11, Kate Taylor, and Maddie Wasser. The bride and groom descended from a fire pole at the Firehouse Chicago into an evening spent partying with friends and family.
Aug, 2021
Dr. Sara D'Apolito-Dworkin and Harrison Avart are engaged to be married September 2021. Harrison and Sara met during freshman year orientation in their dorm, West Andrews Hall. They now live together in Philadelphia.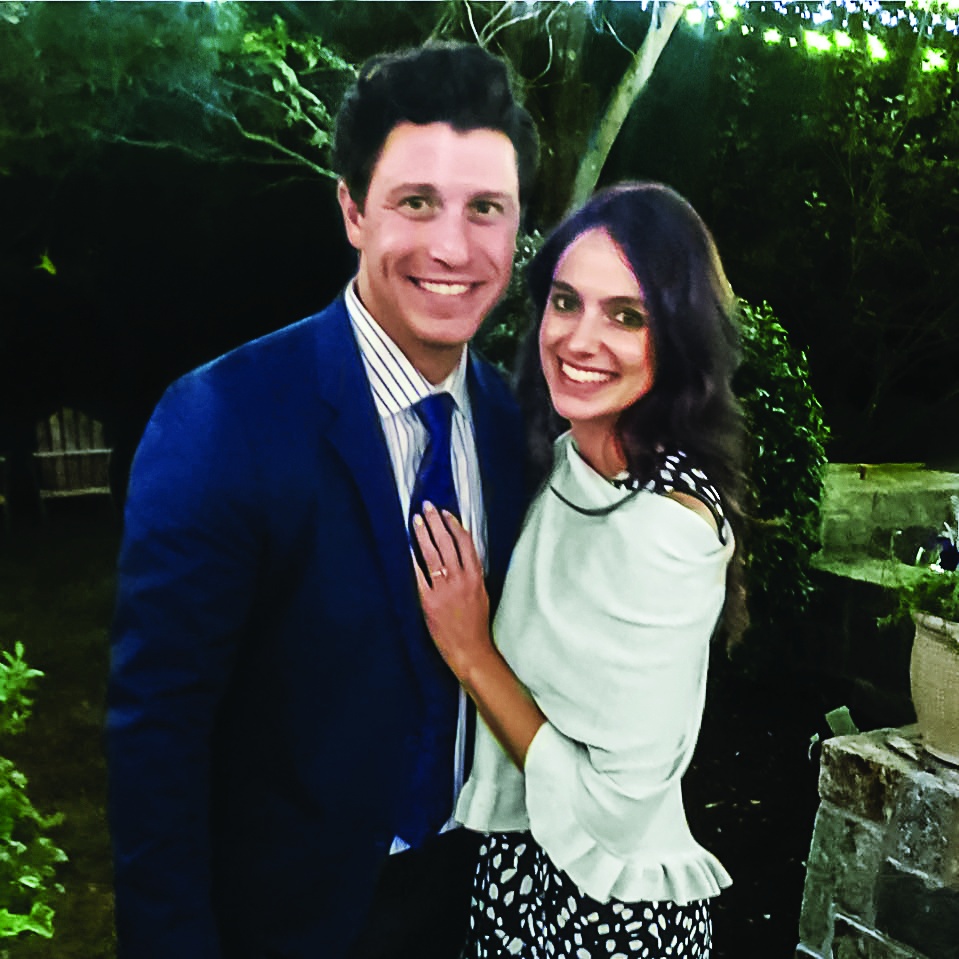 Jun, 2021
Kaileigh Callender, an associate in the Litigation Group at Goulston & Storrs in Boston, has been named to the National Black Lawyers Top 40 Under 40. The list recognizes Black attorneys from each state who are rising stars in their respective areas of the law. Kaileigh handles disputes related to the firm's employment, business, and retail clients. She is also deeply committed to pro bono work, handling projects for many of the firm's pro bono clients, including Haley House, International Refugee Assistance Project, Kids in Need of Defense, and the Lawyers Clearing House. She serves on the board of directors of Boston Youth Sanctuary, which is an innovative after-school support program in Dorchester, Mass., for youth who have experienced trauma. She received her J.D. from Boston University School of Law in 2016, where she was a Martin Luther King Jr. Fellow.
Apr, 2021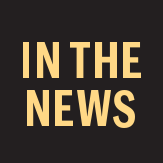 At press time, these alums were appointed or awaiting appointment to the Biden administration: Jennifer Daskal '94, deputy general counsel (cyber & technology), Department of Homeland Security; Elisabeth Donahue '86, chief of staff, Council of Economic Advisers; Marc Etkind '87, associate administrator for communications, NASA; Ruby Goldberg '17, special assistant, Office of Land and Emergency Management, Environmental Protection Agency; Suzanne Goldberg '85, deputy assistant secretary for strategic operation, U.S. Dept. of Education ; Roberta Jacobson '82, coordinator, U.S. Southern Border, National Security Council; Jennifer Klein '87, cochair, White House Gender Policy Council; Daniel Kohl '87, director of government relations, AmeriCorps; Letise Houser LaFeir '00, senior advisor, NOAA, U.S. Dept. of Commerce ; Emma Leheny '92, principal deputy general council, U.S. Dept. of Education; Suzan Davidson LeVine '93, interim political head, Employment and Training Administration, U.S. Dept. of Labor; Sean Manning '18, press assistant, Office of the Secretary, U.S. Dept. of Commerce ; Ben Miller '07, senior advisor to the chief of staff, U.S. Dept. of Education; Melanie Nakagawa '02, senior director, climate and energy, National Security Council; Victoria Nuland '83, undersecretary of state for political affairs, State Dept.; Daniel Parnes '10, special assistant to the ASD for energy environment & installations, Office of the Secretary of Defense; Tanya Sehgal '06, special advisor and senior counsel, U.S. Dept. of Personnel Management; Stefanie Tompkins '93 ScM, '97 PhD, director, Defense Advanced Research Projects Agency; Christina Tsafoulias '04, supervisory congressional liaison specialist, Bureau for Legislative and Public Affairs, USAID; Janet Yellen '67, Secretary of the Treasury; Todd Zabatkin '10 MPP, deputy director for research (White House Communications Dept.) ; and Maria Zuber '83 ScM, '86 PhD, cochair, President Biden's Council of Advisors on Science and Technology.
Nov, 2020
Emilie Lygren has coauthored How to Teach Nature Journaling: Curiosity, Wonder, Attention. This is a teacher-friendly book that combines curriculum plans and practical advice so that educators can bring journaling to their students.
Oct, 2020
Fresh Ink
Books by Bess Kalb '10, Sarah Shun-lien Bynum '95, and Larry Tye '77
Read More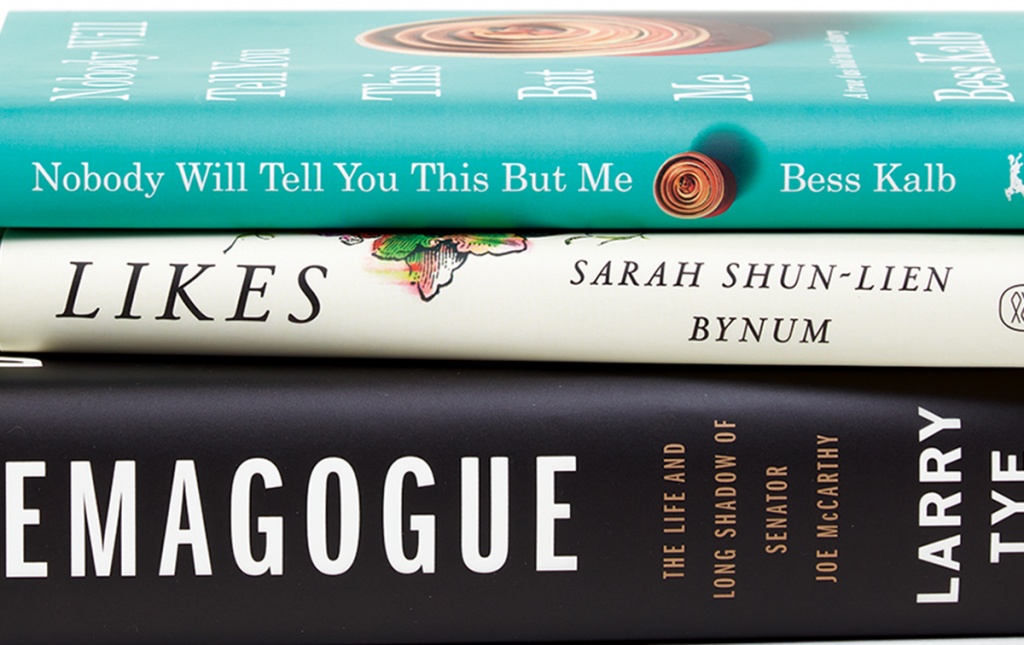 Oct, 2020
Fierce Women
Empowering young women leaders
Read More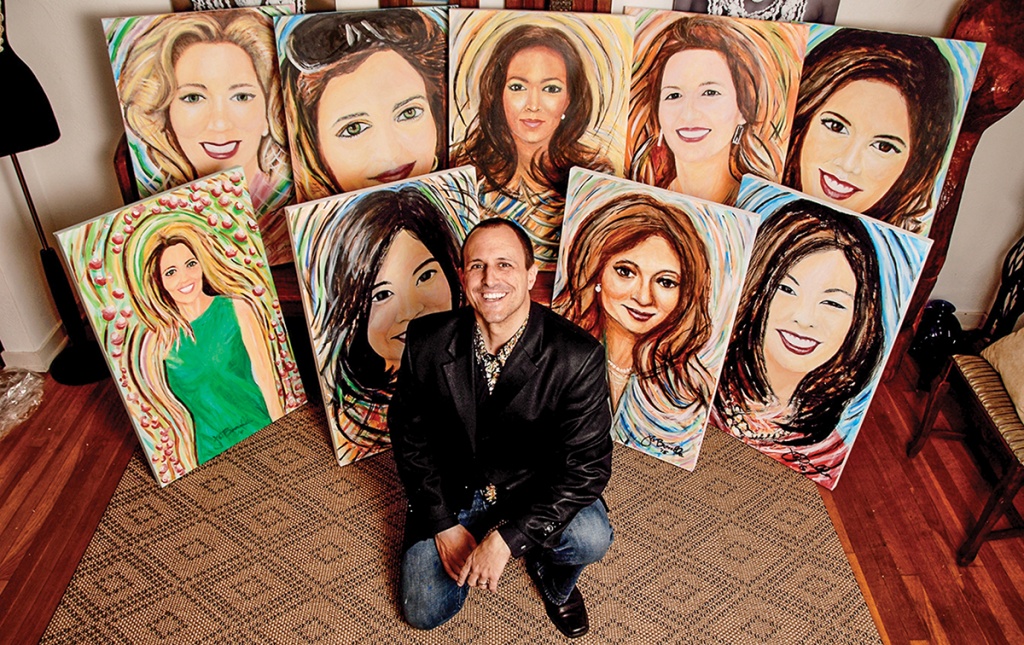 Aug, 2020
Brian Chin writes: "This year would have been my 10-year reunion. My college '90s cover band, Firetruck, would have been performing for our class, but instead we are postponed. In the meantime, we are trying to sort out how we might do something virtually."
Jun, 2020
Hometown Advocate
The new mayor of Cambridge, Mass., fights to keep the city affordable
Read More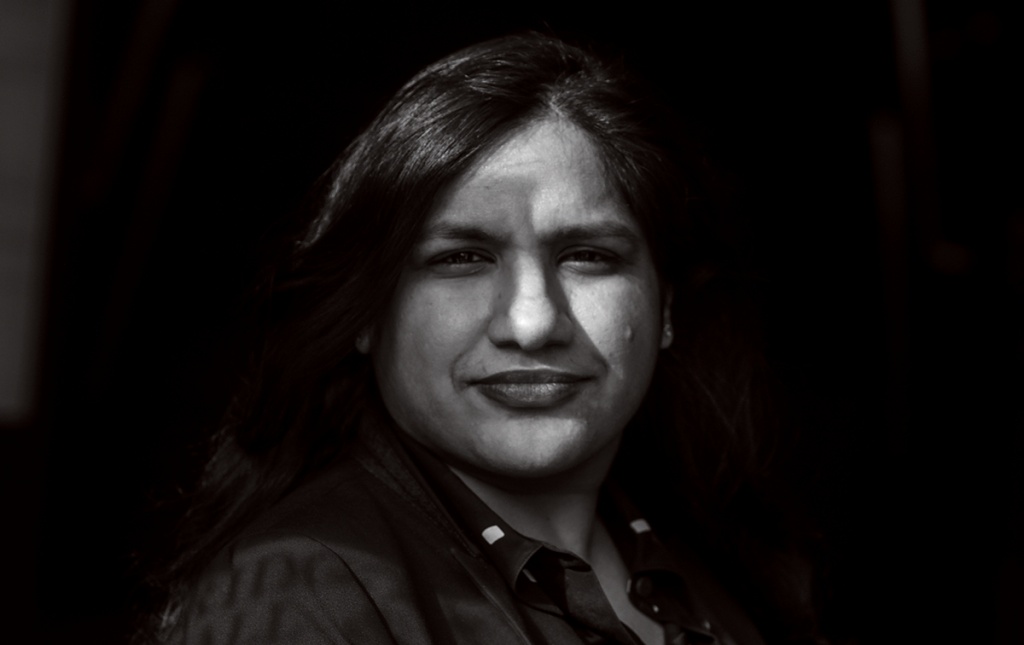 Jan, 2020
Andrea B. Korb married Greg Hardes in Maine on August 25. In attendance were Miriam Altman, Clare Barkeley Berman, Doug Berman '09, Steve Daniels '09, Jadie DeTolla, Sophie Elgort, Cyprian Kibuka, Richard Korb '73, Mariana Lee '06, Jordan Middendorf, Alejandra Piers-Torres, Chloe Southern '10, Meredith Woodhouse and Yeye Zhang.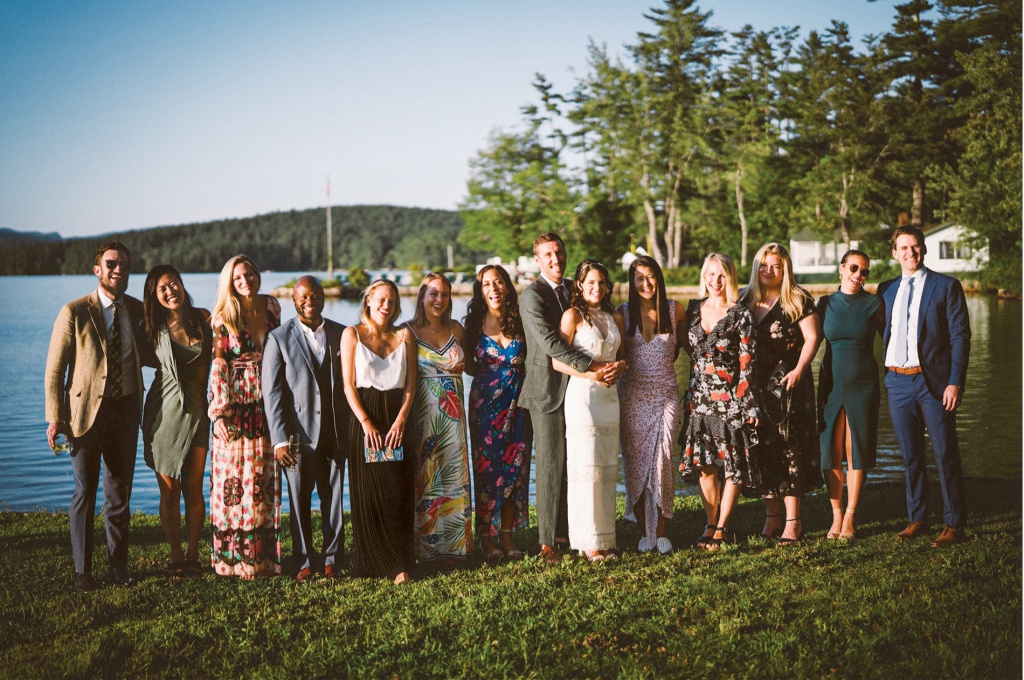 Jul, 2019
Partners in Verse
Taking their spoken-word poetry around the world
Read More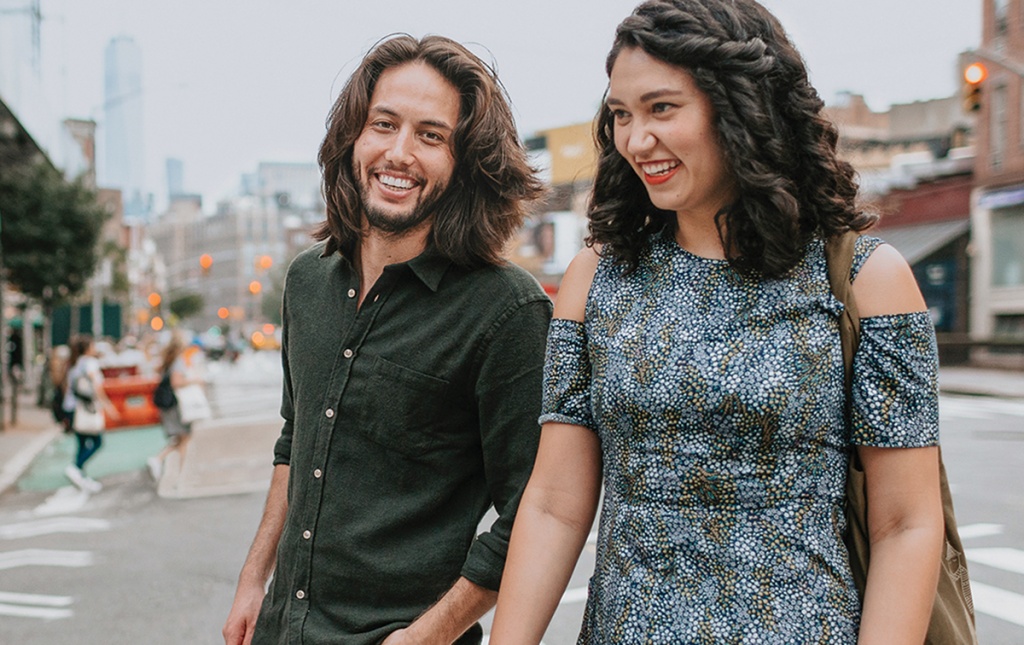 May, 2019
Nicole Taykhman married Scott Ferrara at the Brooklyn Botanic Garden on Oct. 21, 2018. Groomsman Justin Satriano '10, '15 ScM, and bridesmaids Bruktaweit Addis and Lakshmi Madhavan stood alongside them. They were thrilled to be joined by guests Katie Meyers Satriano '10, Jeremy Feigenbaum, Elena Albright, Michael Sunshine '11 ScM, Kelly Devlin, Danielle Dahan, Dara Goldberg, Cailey Bromer, Danielle Candelora, Katie O'Brien, Matthew Becker '13, Evan Carmouche, Aaron Zick, Jeremy Noah, Jacob Kopf, Osmar Olivo, Wendy Castillo, Drew Marano, Celina Pedrosa, and Felipe Umana. Several of the guests lived with the bride throughout college and studied abroad with her in the Brown in France program in the Fall of 2009.
Jan, 2019
Vanessa Merker married John Swoboda on Sept. 16, 2018, at the Charles River Museum in Waltham, Mass. Maid of honor Emilie Aries '09 and guests Rakesh Patel '09, Christie Ciarlo '09, and Micah Lapping-Carr '09 lived with the bride on the second floor of Woolley during their freshman year. Also in attendance was Leiszle Ziemba Lapping-Carr '09.
Nov, 2018
Annie Matusewicz '11 and Max Montgelas celebrated their marriage in Warren, Conn. In attendance were Kiana Alzate '10, Alexa Baggio '09, Sam Baker '11, Dominique Ferraro '11, Moira Gallagher '10, Justin Klee '13, Andrea Bonilla Munoz '10, Jennifer Randall '11, Meaghan Caulfield Sandtorv '10, Olga Usyk '09, and Sheila Walsh '01. Annie manages responsible investment products at Eaton Vance, while Max leads the engineering and product teams at a home renovation startup, Renoviso.
Nov, 2018
Phil Kaye '10 released his first full-length poetry collection from Button Poetry, Date & Time, on Sept. 18.
Nov, 2018
Joy Chua-Schwartz '10 writes: "My husband, Corey Schwartz '11, and I got married in Big Sur, California, in June, with a spectacular showing of Brown alums. Our wedding was officiated by Graham Rogers '11, and among the wedding party were Cristina Botero '10, Anne Francois-Poncet '10, Jordana Fribourg '10, and Thea Jacinto Ugarte (RISD '10). Alumni in attendance included Alexis Anselin '10, Sam Arnow '13, Lena Gaviria '12, George George '10, Frannie Hannan '10, Isabelle Lubin '16, Max Lubin '12, Melanie Masarin '12, Cyrus Mojdehi '13, Isabella Morton '10, Isabel Lopez Polanco '10, Marie Poyet '10, Jillian Ressler '10, Mohammad Saigol '11, Danielle Sheridan '10, Adriana Urruela '10, and Sibel Yalman '10. It was a spectacular day and we couldn't be more grateful to Brown for being the place where we met."
Nov, 2018
Brian Christian '06 married Rose Linke on Aug. 26 in Piedmont, Calif. In attendance were Robin Averbeck '06, Liat Berdugo '08, Alex Collins-Shotwell '06, Andrew Evans '09, Joshua Finn '07, Elizabeth Forsyth '06, Leora Fridman '07, Graff Haley '06, Melissa Riess James '06, Henry Kaplan '06, Raphael Lee '06, Blair Nelsen Prata '06, Alicia Ridenour '06, Felicity Rose '06, Stefanie Simons '06, and Shawn Wen '10.
Nov, 2018
Wrap It Up
Our 12th annual holiday gift guide.
Read More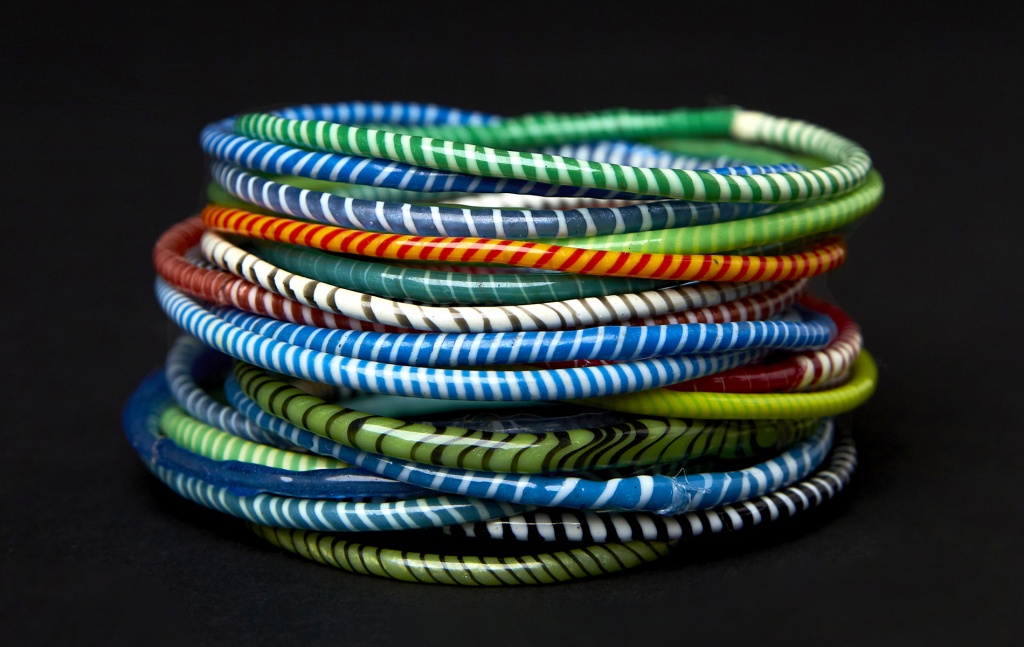 Jul, 2018
Timothy Danser writes: "I got engaged and will be getting married in September. Additionally, I graduated from the Wharton School of Business with my MBA. I started work at an artificial intelligence software security company called Respond Software. I moved back to the Bay Area and am living in Silicon Valley."
Apr, 2018
Sumbul Siddiqui was elected to the city council in her hometown of Cambridge, Mass. Sumbul was one of nine candidates elected out of a pool of 26. She is a public interest attorney and was sworn in on Jan. 1.
Apr, 2018
Kimberly Dickinson '14 MPH, '14 MD, and Ross Beckman '13 MD announce their Aug. 26 wedding at the Evergreen Museum and Library in Baltimore. Anabel Agloro, Rebecca Binder, Emily Eng, Heather Jones '14 MD, Rachel Marano '14 MD, Emma Reitman, and Leona Rosenblum were bridesmaids. Chris Mardy, Adam Margolius, Will Packer, Aaron Small, Brett Weinstock, and Ben Wolpaw were groomsmen. Other alumni in attendance included Neishay Ayub '14 MD, Jeff Bayne, Ellen Loudermilk Cone '10, Eugene Cone '13 MD, Brad Cotter '13 MD, Paul Cotter, Josh Drago, Julia Goldner '11, Mark Hepokoski '13, Shreyus Kulkarni '14 MD, Ijeoma Njaka, Laura Mercurio Ouellette '14 MD, James Simmons '13 MD, Shannon Oppenheim Simmons '09,'13 MD, Devin Smith '13 MD, Pamela Escobar Smith '13 MD, Ina Soh '13 MD, Adam Vasconcellos '07, '11 MD, Mansi Vasconcellos '10,'14 MD, and Lauren Vitkus. The couple works at Johns Hopkins Hospital, where Kimberly is a pediatric pulmonary fellow and Ross is completing his residency in general surgery.
Apr, 2018
Fresh Ink
New books from Jacob M. Appel '96, Sasha Polakow-Suransky '01, and Rachel Z. Arndt '10.
Read More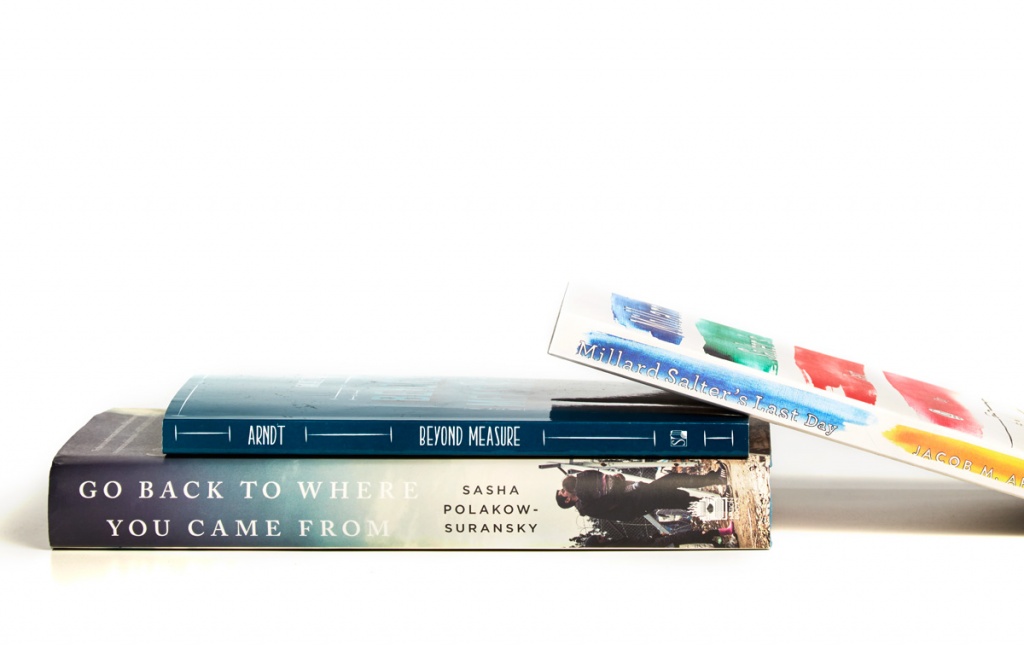 Jan, 2018
Nadine Pardee and Ted Lamm were married on Sept. 3 in Aptos, Calif. Alexandra Bachorik and Alexander Logan officiated. In attendance were Jed Bickman '07, Andre Burnier, Sam Dickman, Colin Fitzpatrick '09, Marc Gilbert, Scott Goldberg '05, Stephen Hazeltine, Nick Herrmann '09, Allison Kay '15 MD, Eric Lamm '75, Katie Lamm '07, Michael Peterson, Alex Schwartz, Liling Soh, Emily Sorg, and Arianna Witkin.
Jan, 2018
Whitney Lewis and Corey Goerdt announce their Sept. 3 wedding in La Jolla, Calif. The ceremony was officiated by Michael Davis and was attended by nearly 50 members of the Brown community.
Jan, 2018
Maria Capecelatro, Tom Miner, and Reed McIntyre started Unwrapp'd, a Denver start-up working to disrupt the nutrition/protein bar market with a dough you can eat raw, bake, or add to smoothies. Check out life outside the wrapper at eatunwrapped.com. Use code BROWN for 10 percent off your order.
Class Notes from the November/December 2017 Issue
Send your news to class communications cochair Meha Verghese or directly to the BAM at alumni_magazine@brown.edu.
Class Notes from the September/October 2017 Issue
Send your news to class communications cochair Meha Verghese or directly to the BAM at alumni_magazine@brown.edu
Diana Wollach and Nathanael Geman '09, '10 AM were married on May 28.
Class Notes from the July/August 2017 Issue
Send your news to class communications cochair Meha Verghese or directly to the BAM at alumni_magazine@brown.edu
Class Notes from the May/June 2017 Issue
Neko Catanzaro writes: "I have spent the past four years putting my literary arts degree to use in public relations and have now shifted into pr/marketing for the growing cannabis industry. I headed the public relations efforts for the World Medical Marijuana Business Conference & Expo in April."
Class Notes from the January/February 2017 Issue
Ryan Grubbs writes that he is pleased to accept a nomination to serve on the Pembroke Center Associates Council. He continues to serve as president of the Brown Transgender, Bisexual, Gay, and Lesbian Alumni (TBGALA) Association, cochair of the Multicultural Alumni Committee of the BAA, and a member of the President's Diversity Advisory Council.
Class Notes from the November/December 2016 Issue
Mark Callahan and Katie Keady '12 were married on July 2 in Harwich Port, Mass. They met over seven years ago while attending Brown. Laura Iacovetti '12 was maid of honor, and bridesmaids were Anneke Baran '12, Casey Gahan '12, Isabel Harvey '12, Kacie Overlander '12, Leslie Springmeyer '12, Abigail Taft '12, and Caroline Witmer '12. Groomsmen were Buddy Farnham, Phil Samenuk, and Trevan Samp. Alums in attendance included John Anderson '11, Nancy Baker '12, Caitlin Brisson '12, Kevin Carlow '13, David Clement, Jack Cook '11, Mark Farnham '80, Mark Gormley '12, Paul Jasinowski, Evan Johnson '12, Michael Lemmons, Kaela McGilloway '12, Meghan O'Donnell '15, George Samenuk '77, and Robert Schlesinger '12.
Class Notes from the September/October 2016 Issue
Alena Davidoff-Gore (see Amy Davidoff '79).
Class Notes from the July/August 2016 Issue
Danielle Raad and Zachary Del Nero (UMass Amherst '10) were married on Aug. 22 in Cambridge, Mass. Alums in attendance included Michael Costagliola; Vivette El Fawal '09, '10 ScM; Wah-Kwan Lin '07; Alex Lonardo '06; Noor Najeeb '09; Michelle Ramadan; Kareem Reda '07; Dave Riley; and Kristen Sebasky.
Class Notes from the May/June 2016 Issue
Alia Lahlou (see Kelly Alpert Vest '90).
Mary Seem writes: "I recently completed a 24-hour indoor row for charity. Rowing on a rowing machine with only a two-minute break per hour, I rowed 251,288 meters to break the American record as well as the women's world record for my age group (20–29)." More information can be found at rowmaryrow.com
Class Notes from the March/April 2016 Issue
Corrie Tan and Yan Naung Oak (Middlebury '09) celebrated their first wedding anniversary last year. They had two wedding ceremonies, the first on Aug.10, 2014, at Tamarind Hill, Singapore, and the second on Dec. 27, 2014, at Moe Nyin Monastery & Meditation Center in Rangoon, Burma. The wedding party and guests included Li Jun Pek, Liling Soh, and Michelle Tan. Corrie and Yan split their time between Singapore and Burma. She writes, he codes.
Class Notes from the November/December 2015 Issue
Maddie Wasser (see Marcia Zaiac Wasser '78).
Class Notes from the September/October 2015 Issue
Christian Martell attended the wedding ceremony of Nick Vargas and Brittany Oates on May 16 in Perrysburg, Ohio. Other alums in attendance included best man Jose Loya, groomsman Shane Easter, and Kim Arredondo '11, Rocio Bravo '11 AM, Ruben Calderon, Vivian Garcia, David Hernandez '11, Borislav Hristov '10 ScM, and Keith Sado.
Class Notes from the May/June 2015 Issue
Ben Cohen and Nell Elliott '11 were married on Feb. 5 in a small ceremony in Seattle. The two official witnesses to the marriage were alums Doug Kirschner and Benjamin Simon '12 ScM. Nell and Ben met in 2010 while working as teaching assistants in the computer science department.

Jonathan Silverman (see Joseph and Susan Greenhaus Silverman '77).
Class Notes from the March/April 2015 Issue
Ellen DaSilva published Pitching & Closing, which explores business development at tech start-ups through the author's personal experiences. Ellen works at Twitter.

Nicolas Gonzalez (see Alicia Gay McMullen '02).
Class Notes from the January/February 2015 Issue
Gaurab Chakrabarti and his wife, Rima Shah Chakrabarti '11 celebrated their first wedding anniversary on Sept. 1. They met at a South Asian Students' Association party in 2007. They were married in Somerset, N.J.
Class Notes from the November/December 2014 Issue
Noble Macfarlane (see Doug Halperin '79).
Class Notes from the July/August 2014 Issue
James Brim is working at Apple and living in San Francisco.

Katie Evans Goldman and Sam Goldman '08 announce the Dec. 17 birth of their daughter, Harriet Teresa, who is the great-granddaughter of Terry McGowan Heavey '55 and Tim Evans '54. She is the granddaughter of Lisa Heavey Evans '83, '85 ScM; Pete Evans '83; Harry Goldman '78; and Debbie Helfner Goldman '78, and is the niece of Sally Evans '11. Sam is in his first year of medical school at UMass, and Katie is a middle school science teacher at Moses Brown School in Providence.

Zachary Marcus '16 MD writes: "After legally tying the knot in Providence City Hall on the first day same-sex marriage became legal in Rhode Island, Gary McDowell and I celebrated our marriage in Cambridge, England, on Apr. 5. The wedding party included Sara Brown '10, Olivia Chi '10, Nick Danford '11, Kathryn Lamb '10, Benjamin Marcus '13, Lily Meyer '13, Mary Seem '10, Alex Unger '11, and Timothy Empkie."
Class Notes from the January/February 2014 Issue

James Develin (see Tom Develin '58).

Alison Greenberg (see Jeffrey Greenberg '78).
Class Notes from the March/April 2013 Issue
Rachel Sanders (See David Sanders '63).
Class Notes from the September/October 2012 Issue
Lianna Lipton and Jonathan Spector (see Nancie Spector '79).
Class Notes from the May/June 2012 Issue
Monica Huang (see Adrienne Masters Huang '78).
Cara Mazzucco (see Engagements & Weddings, Ward Mazzucco '75).
Tahirah Nicholls (see Engagements & Weddings, Pamela Bernard '03).
Richard Stein writes: "Ana Chartier '04 and Richard Stein are representing Bruno in this year's 19-member WWAMI-Alaska class, a branch of the Univ. of Washington School of Medicine. After completing first year classes in Anchorage, they will continue their studies at the Seattle campus."
Class Notes from the March/April 2012 Issue
Jason Harris (see Abbe Robinson Young '58).
Class Notes from the January/February 2012 Issue
Winifred Bessie Jumbo, Miss Navajo Nation 2010–11 (see "Lighting the Way," Classes, November/December 2010), gave up her title on Sept. 10 at the 65th Annual Navajo Nation Fair at Window Rock, Ariz. During her tenure, she advocated for education and language preservation, visiting many schools across the Navajo Nation and presenting her senior thesis at Harvard and UMass.
Obituaries
Jun, 2023
Katherine M. Fritzsche-Peterson '10, of Brunswick, Me.;, formerly of Washington, D.C.; Nov. 10, from glioblastoma. She worked for two years at the Federal Reserve Bank of Boston as a research assistant, then earned a master's degree from Princeton University's School of Public and International Affairs. She won a prize at graduation for the best student in domestic policy. After graduating, she worked at the Congressional Budget Office for six years as a principal analyst. She worked tirelessly to provide Congress with objective and timely analysis of the effects of legislation on the federal budget and health insurance coverage. She made significant contributions to the agency's groundbreaking report estimating the effect of implementing a system of universal health insurance on the federal budget and national health spending. While she lived in Washington, she frequently participated in the Social Justice Initiative and other charitable volunteer efforts as part of St. Peter's Church on Capitol Hill. In early 2020, she moved back home to Maine to work in the Commissioner's office at the Department of Health and Human Services as director of research and evaluation. She provided research and data analysis to guide Maine's COVID response. She was proud that she had been able to devote her entire career to public service. She was a seven-year breast cancer survivor and newlywed. She is survived by her husband, Lars; her parents; three siblings and their spouses; three nieces; and a nephew.
Jun, 2022
Amanda K. Asay '10, of Nelson, British Columbia; Jan. 7, from injuries sustained in a skiing accident. A member of Brown's hockey and softball teams from 2006 to 2009, she spent several years as part of the Canadian Women's Baseball national program and helped Canada win silver at the 2015 Pan Am Games in Toronto. She also helped the national team win World Cup medals in 2006, 2008, 2012, 2016, and 2018. She was the longest serving member of Canada's Women's National Team. She earned a master's and PhD in forestry at the University of British Columbia and worked on such projects as the Mother Tree and Intelligent Trees under Dr. Suzanne Simard. She began working for the Ministry of Forests as a silvicultural systems researcher in May of 2019. She enjoyed all sports, coaching, the outdoors, hiking, camping, and planting. She is survived by her parents, a brother and sister-in-law, and countless friends and teammates.
Nov, 2019
David B. Paesani '10, of Los Angeles; Feb. 14. He is survived by his parents.
Nov, 2018
Jeffrey Knowles '10, of San Francisco; June 7, of injuries incurred in a kite boarding accident. He was a scientist, sailor, musician, and engineer. At the time of his death he had completed his doctoral studies and dissertation at UC San Francisco and was preparing to defend his research and receive his degree. His scientific focus was auditory processing mechanisms in songbirds. He hoped to later translate his findings to similar systems in the human brain. At Brown he was captain of the sailing team, an honorable mention All-American, and an Academic All-American. He competed in the Bridge to Bridge races and was a youth sailing coach. Combining his love of music and surfing, Jeff launched a website called SwellSpect that translated ocean swell data from offshore buoys into sound (http://www.swellspect.com). Before turning to songbirds, Jeff's earlier research focused on echolocation mechanisms in bats. He is survived by his parents and a brother.