The Arts
Partners in Verse
Taking their spoken-word poetry around the world
July 10th, 2019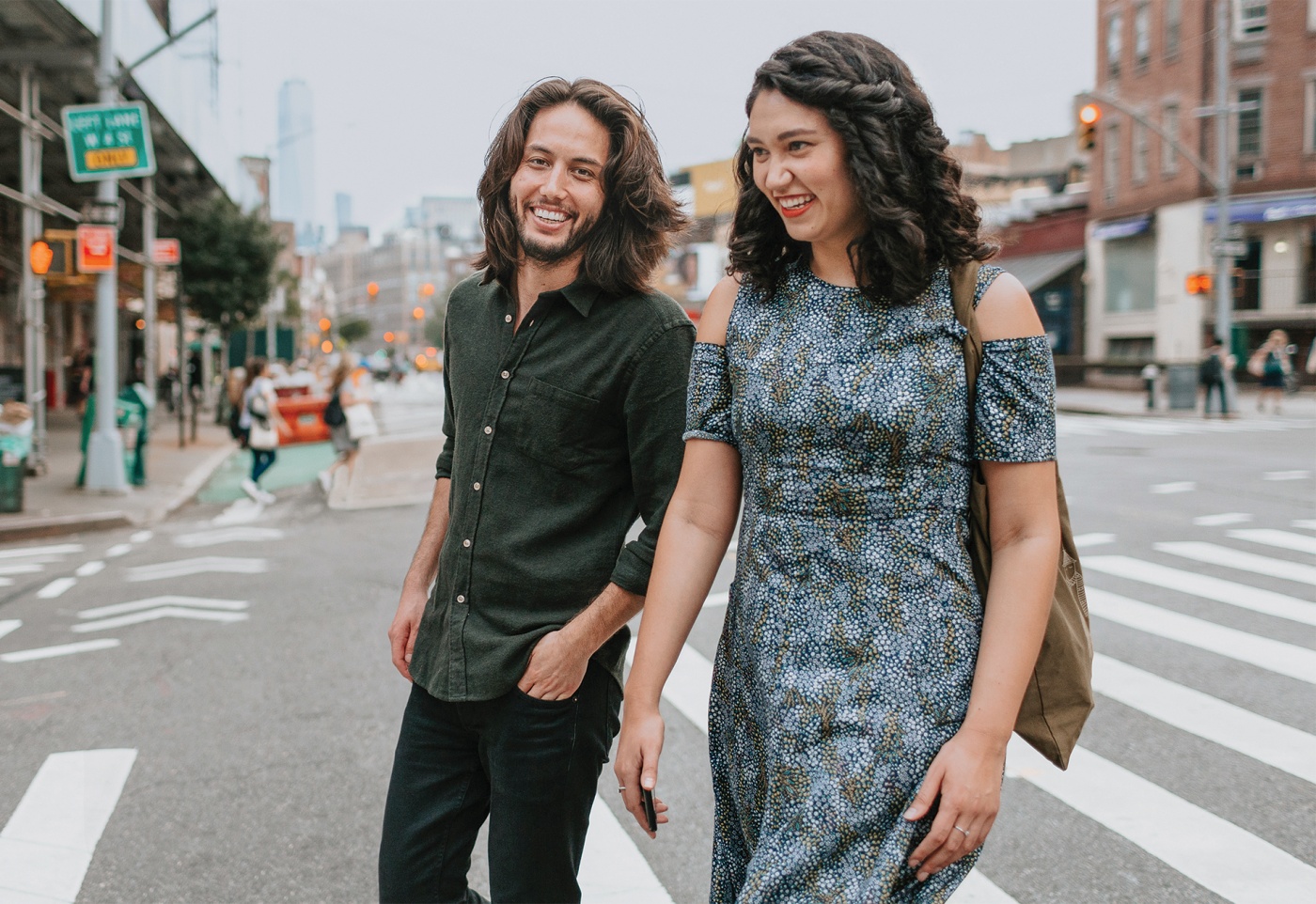 Poets Sarah Kay '10, '12 MAT, and Phil Kaye '10 have achieved great heights as individuals. The author of four acclaimed books, Kay is best known for a 2011 TED talk that received two standing ovations. With work featured on PBS, NPR, and in the Museum of Modern Art, Kaye is a National Poetry Slam finalist who has performed before the Dalai Lama.
But they've had a spectacular rise together as well, headlining sold-out shows all over the world. In fact, their decade-long friendship has evolved into such an electric onstage partnership that the New Yorker recently called them "spoken-word poetry's dynamic duo." Kay likens their writing process to a jam session among close musicians. "There's a collaborative space that you enter when you have a foundation of trust and compatibility," she says. "I think we're really lucky to have that."
Anyone familiar with their poetry knows how it began—after all, their performance of "An Origin Story" has been viewed on YouTube more than 2.4 million times. The two met when both signed up for a freshman talent show and discovered a number of odd connections besides their near-identical last names. Both have Japanese mothers and Jewish fathers. Kay's little brother's name is Phillip; Kaye's sister's Hebrew name is Sarah. They attended the same summer camp as kids but never crossed paths. They began performing together as undergrads and never stopped. Both now teach and create poetry full-time and describe their bond in verse this way: "We swear, we're not related/ And we've never dated/ And we're never…EVER…going to." Adds Kaye, "Our relationship feels very sibling-esque, and I think with that comes a comfort that helps onstage."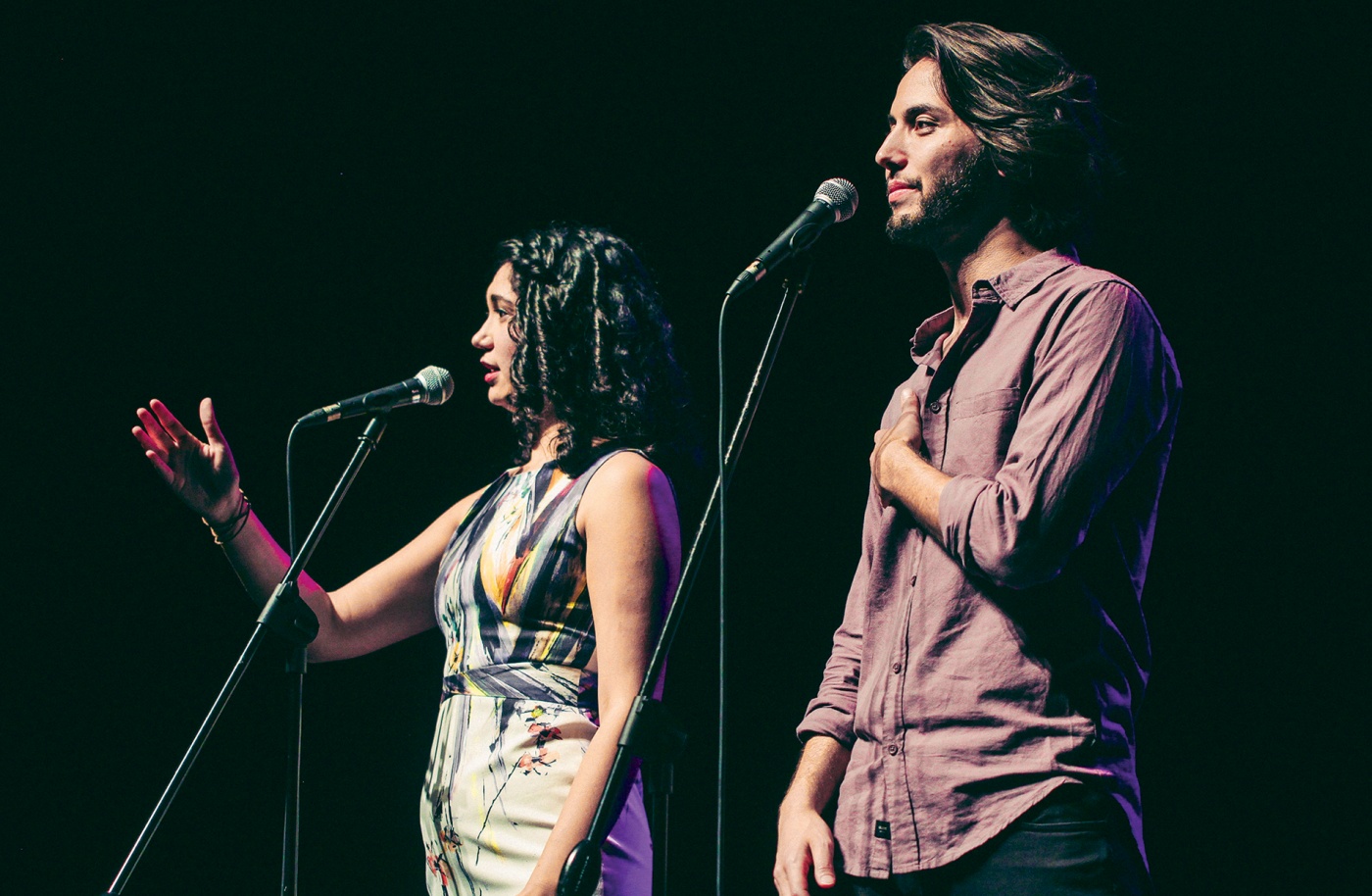 Both Manhattan residents, they write about everything from gender and sexuality to their grandparents. Kay views the word "poem" as a verb, explaining, "Whenever I have something to figure out, that's what leads me to poem my way through it." Kaye notes, too, that spoken word employs "a slightly different tool box" than poetry meant solely for the page. "In addition to our words, we're thinking about things like our body, our voice, and our interaction with the live audience," he says.
Another joint effort is Project VOICE, an organization that Kay founded as a teenager to nurture poetry in her New York City high school. She and Kaye now co-direct the group, which has brought spoken word into hundreds of classrooms across the globe. Kay, Kaye, or another team member gives a live performance and then leads workshops that encourage students to develop their own creations. (Alums Franny Choi '11 and Jamila Woods '11 are former members of the project.) The two say watching young people express themselves through the art form is powerful and inspiring. "And that's something we get to witness over and over again," says Kay. "It's our hardest work and greatest joy."