GS Class of 1995
Jun, 2022
Jennifer Ruth '95 AM, '00 PhD published It's Not Free Speech: Race, Democracy, and the Future of Academic Freedom with Michael Bérubé through Johns Hopkins University Press in April. It was excerpted in The New Republic in March in a feature essay entitled "When Professors' Speech is Disqualifying."
Jun, 2022
Anna Pegler-Gordon '95 AM wrote Closing the Golden Door: Asian Migration and the Hidden History of Exclusion at Ellis Island, published in December 2021 by the University of North Carolina Press. The book discusses the immigration station at New York's Ellis Island, which opened in 1892 and remained the largest U.S. port for immigrant entry until World War I. In popular memory, Ellis Island is typically seen as a gateway for Europeans seeking to join the "great American melting pot." But as this fresh examination reveals, it was also a major site of immigrant detention and exclusion, especially for Chinese, Japanese, and other Asian travelers and maritime laborers who reached New York City from Europe, the Americas, and the Caribbean, and even within the United States. And from 1924 to 1954, the station functioned as a detention camp and deportation center for a range of people deemed undesirable. Anna draws on oral histories and memoirs, government archives, newspapers, and other sources to reorient the history of migration and exclusion in the United States. In chronicling the circumstances of those who passed through or were detained at Ellis Island, she shows that Asian exclusion was both larger in scope and more limited in force than has been previously recognized. Anna is a professor at James Madison College and in the Asian Pacific American Studies Program at Michigan State University.
Jan, 2022
Seeking Global Stories
Keeping pace with 10,000 alums outside the U.S.
Read More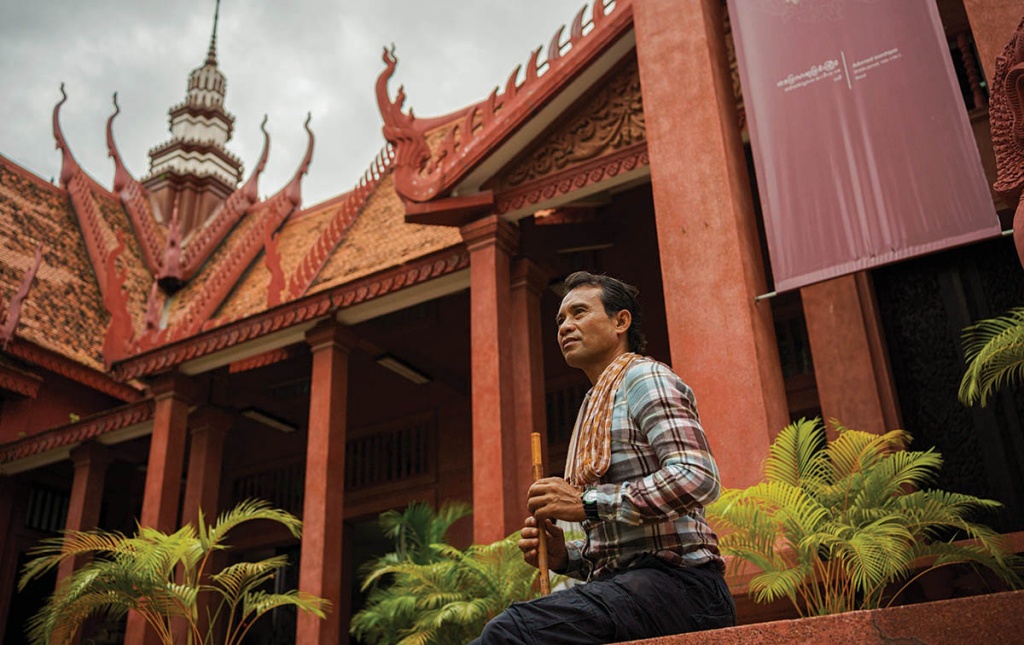 Sep, 2019
Claudia Moscovici '95 AM, '97 PhD had her book Holocaust Memories: A Survey of Holocaust Memoirs, Histories, Novels, and Films published on June 15 by Rowman and Littlefield Publishing Group.
Jul, 2019
Joan Hoost McMaster hosted Junior League of Rhode Island members and their guests at the Brown Faculty Club on Saturday, April 27, for the 5th Annual Women Authors Luncheon. The guest authors were Emily Arnold McCully '61 and Mary-Kim Arnold '93, '95 MFA. McCully has written and illustrated more than 30 children's books and was awarded a Caldecott Medal. She spoke about her most recent book, She Did It!, a compendium of the success stories of 21 prominent American women. Arnold is a writer, poet, and visual artist, and serves as a visiting lecturer in English at Brown. Her new book, Latency for the Long Moment, is a memoir of her life as a South Korean orphan who was adopted and raised by American parents. She describes her continuing search for her birth mother over the years and wonders what life would be like if they were to meet some day. Following the authors' presentations, there was a book-signing. Joan writes: "A delightful afternoon!"
Mar, 2019
Brown physics professor and codirector of Brown's Presidential Scholars Program, Stephon Alexander '95 ScM, '97 ScM, '00 PhD, has been elected president of the National Society of Black Physicists. His research work focuses on the interface between cosmology and particle physics.
Mar, 2019
Christopher Pugliese '95 AM completed his EdD in Educational Leadership from Neumann Univ. in Aston, Pa. The title of his dissertation was The Study of the Influence of Bidirectional Teacher-Student Relationships on Teacher Wellbeing. Chris looks forward to implementing the findings in order to improve relationships and wellbeing in schools.
Jul, 2018
Malaria Man
Seeking the vaccine for the world's #1 child killer
Read More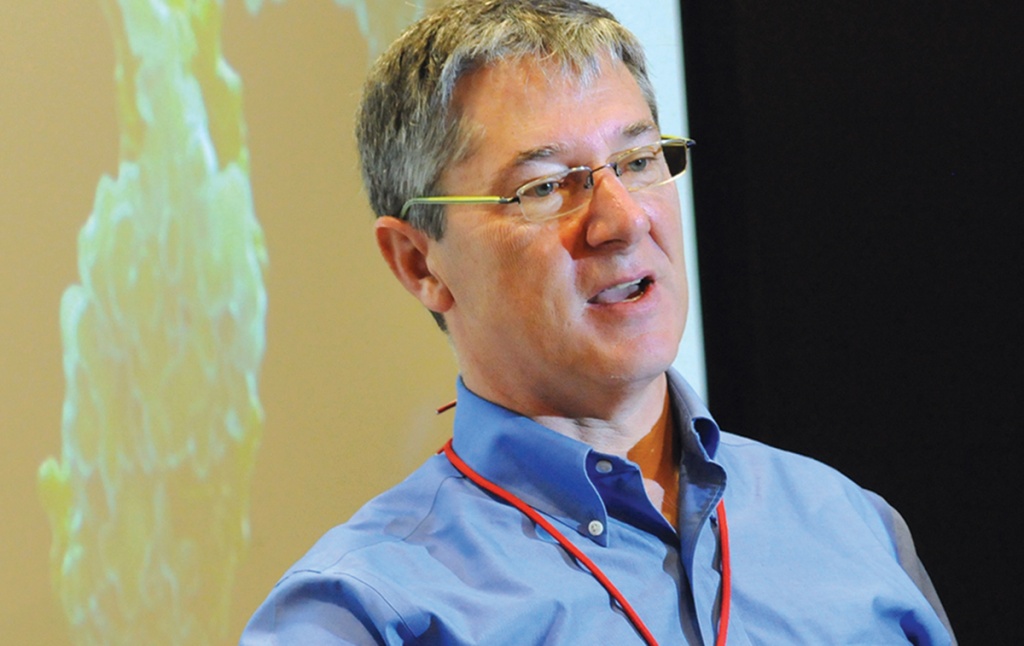 Obituaries
May, 2023
John E. Hays '95 ScM, of Rio Rico, Ariz.; Aug. 14, after an extended illness. He began working as a floodplain coordinator for Santa Cruz County in 1999 and held the position until his passing. He was instrumental in establishing a retention basin near Ephraim Canyon. Aside from his county position, he was an adjunct professor and governing board member within the Santa Cruz County Provisional Community College District. An avid photographer, he would also document sporting events in the district.
Jan, 2019
Deborah M. Cherry '95 AM, of Cumberland, R.I.; Aug. 20 of ALS. She worked for Royal Caribbean Cruise Line International in the late 1980s on The Song of America as a children's activity director. She later worked for the city of Cranston as a teacher for 18 years before founding her own preschool in Cumberland, Cherry Blossom Journey School. She is survived by her husband, Kenneth; four children; two sisters; two brothers-in-law; and several nieces and nephews.