GS Class of 2010
Aug, 2023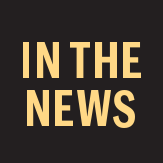 Ama Codjoe '01, a poet whose works include Bluest Nude and Blood of the Air; Mia Chung '10 MFA, a playwright whose works include Catch as Catch Can, Double Take and This Exquisite Corpse; and Emma Whippermann '18 MFA, author of Joan of Arkansas and Pleasure as a Series of Objects are recipients of the 2023 Whiting Awards, which are given annually to ten emerging writers in fiction, nonfiction, poetry, and drama.
Jan, 2023
Dr. Megan L. Ranney '10 MPH, deputy dean at Brown University's School of Public Health and a professor of emergency medicine at the University's Warren Alpert Medical School, has been elected to the National Academy of Medicine. Over the past five years, Ranney has worked with the National Academy of Medicine and its members on issues related to firearm injury, COVID-19, and science communication. As a researcher, she has focused on developing, testing, and disseminating digital health interventions to prevent violence and related behavioral health problems, as well as on COVID-related risk reduction
Nov, 2022
Planetary geologist and assistant professor in the department of physics at the University of Central Florida Kerri Donaldson Hanna '10 ScM, '13 PhD, has been selected to lead a $35M science mission that will land a spacecraft on a part of the moon never visited before—the Gruithuisen Domes. The Gruithuisen Domes are a geologic enigma and we need to visit them in order to truly understand their puzzling features.
Jun, 2022
Duke University Press announces the publication of Life-Destroying Diagrams, a new book by Eugenie Brinkema '10 PhD (February 2022). Through readings of works of film, literature, and philosophy, Eugenie shifts understandings of the horror genre away from bodily gore and the spectator's shudder and toward how the genre's sequencing, order, diagrams, and treatment of bodies forces readers to confront ethical questions of the limits of thinking and being. Eugenie is an associate professor of contemporary literature and media at MIT and author of The Forms of the Affects (2014).
Aug, 2021
Aim High
Can a decentralized, encrypted national gun registry bridge the partisan divide?
Read More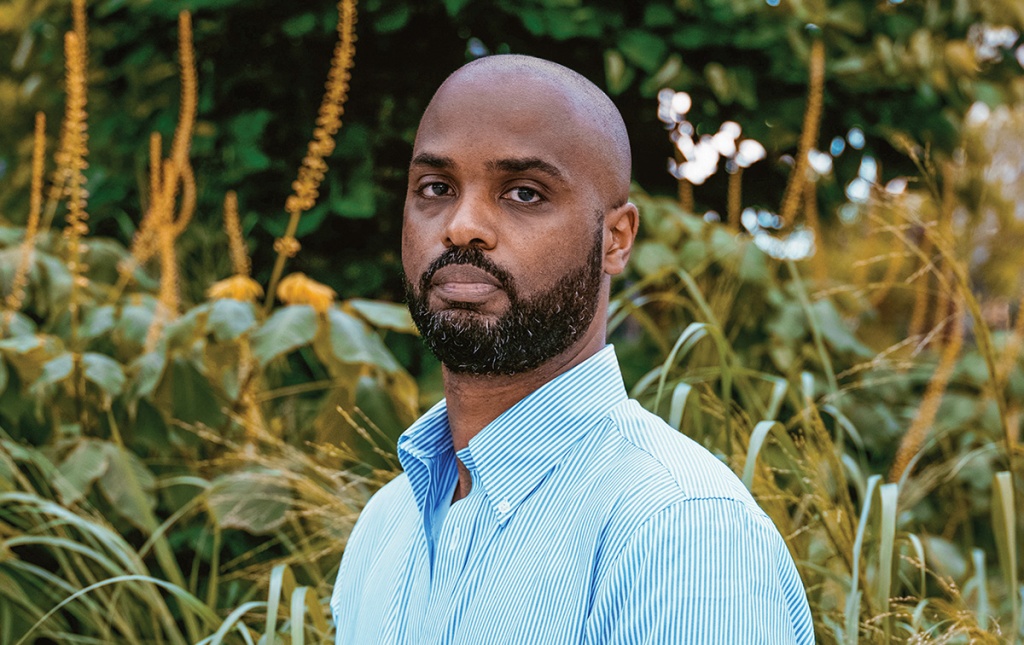 Jul, 2019
ER Apps
From Fitbits to medical diagnostics
Read More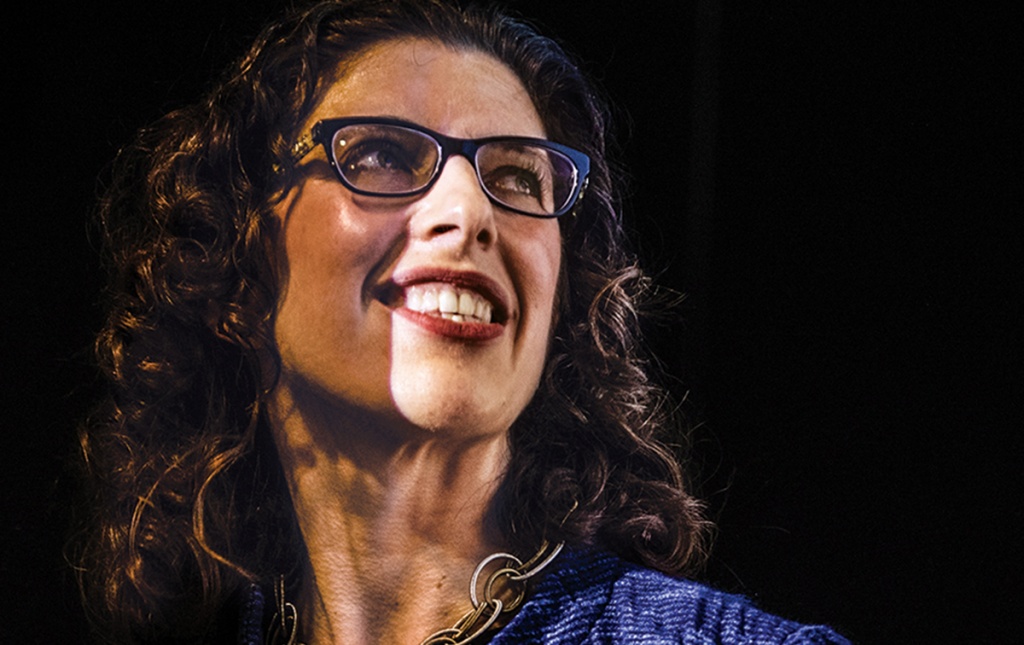 May, 2019
Yelena Biberman '10 AM,'14 PhD will publish Gambling with Violence: State Outsourcing of War in Pakistan and India, with Oxford University Press in July. The book originates from Yelena's Brown dissertation.
May, 2019
4 Pulitzers!
A professor emeritus and 3 alumni take the top honor
Read More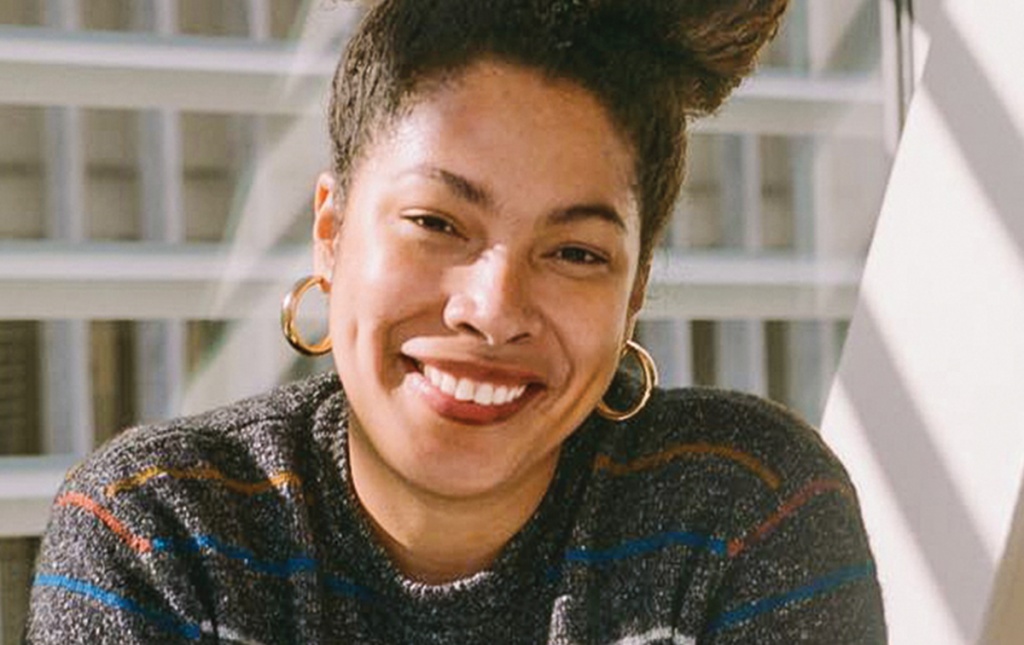 Mar, 2019
Almaz Dessie '11 MD married Michael Moffat on Oct. 7 at the Belle Isle Boat House in Detroit, Mich. Their friend Kira Neel '05,'19 MD officiated the ceremony. Almaz is an assistant professor of emergency medicine and pediatrics at Columbia University Medical Center in New York and practices as a pediatric emergency doctor at New York-Presbyterian Morgan Stanley Children's Hospital. Michael is also a physician, practicing as a pediatric hospitalist at NYU Langone Hospital in Brooklyn. The couple met in 2012 during their pediatrics residency at the University of California, San Francisco Benioff Children's Hospital in Oakland. They have a mutual love of music, global health, and travel. The wedding was a four-day celebration of love, community, and blessings. They honored their Ethiopian and Jewish traditions and surprised their guests with a reunion performance by their band from their residency days in California (Almaz sings lead and Mike plays guitar). Members of Almaz's former dance company at Brown, New Works/World Traditions, also surprised them with a West African dance performance at the reception. In attendance were Senior Lecturer in Theatre Arts and Performance Studies Michelle Bach-Coulibaly; Elizabeth Anto '06, '11 MD; Tarik Asmerom '05; Praveen Basaviah '05; Nora Blackall '08; Alykhan Boolani '06; Mark Brown II '09; Jalle Dafa; Vanessa Danziger '11; Sheila Desai '05; Sybil Dessie '04, '08 MD; Chris Erway '06 AM, '11 PhD; Sushil Jacob '05; Jazzmen Johnson'15 AM; Jori Ketten '02; Kira Neel '05, '19 MD; Meghan O'Brien '06; Ethan Philbrick '08; Micah Salkind '06, '10 AM,'16 PhD; Sophie Shackleton '09; Daniel Sobol '09; Matthew Soursourian '08; Ida Specker '09; Alexx Temeña '16; Nicole Thompson '08; Monica Tilly '11 MD; Jessica Vosburgh; Chantel Whittle '12; Kenya Wright '15; Ali John Zarrabi '06, '12 MD; and Leonora Zoninsein '08.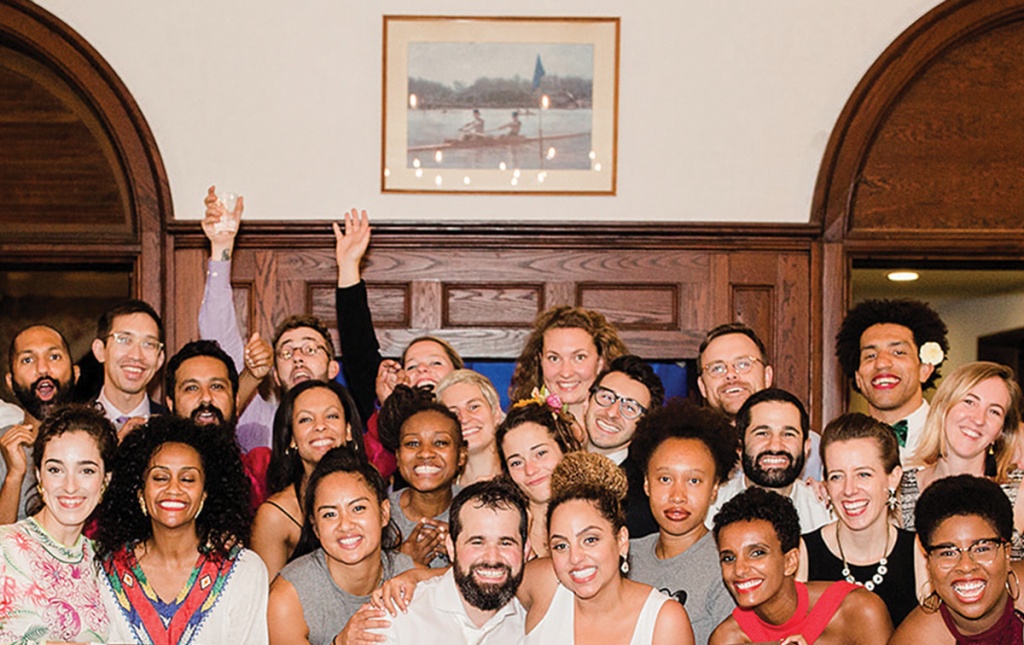 Obituaries
No obituaries found for this class.